Some races have a shotgun start, but in Wisconsin, political races start with "Hear ye, hear ye," when polls open on Election Day.
Voters were lining up early all across Wisconsin to cast their votes for governor, US senator, attorney general and dozens of other state and local candidates and referenda, part of the mid-term elections going on across the country.
Voting got under way at the East High School polling place at 7 a.m. Tuesday, with at least 60 people in line at the start of the vote.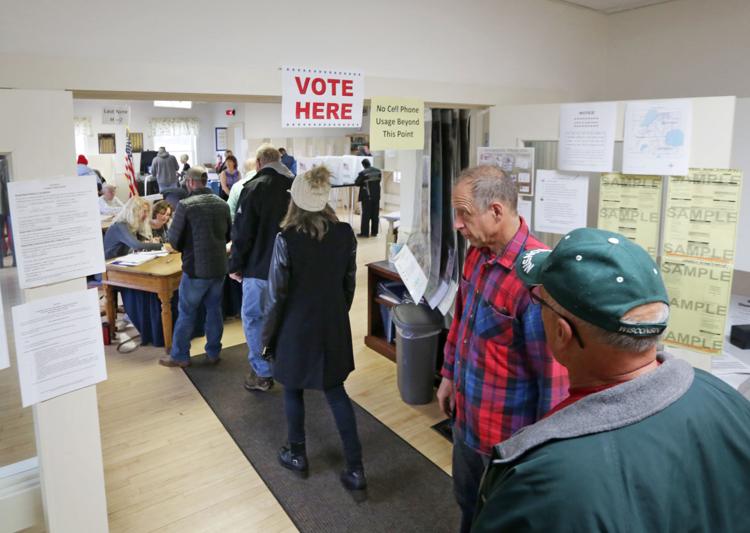 Polling places are open until 8 p.m., and you can find out where you should vote by going to myvote.wi.gov, the official state voting website.
As of late morning, Madison City Clerk's office reports that polls have been busy, but that ballots were ordered at 120 percent of voter registration so shortages are not expected.
It was hard to find a place to park at the Verona polling place at City Hall at about 1:30 p.m. Voting numbers were pushing up to 1,600, with poll workers reporting a very strong turnout.
One poll worker said "Seeing all these people voting almost brings tears to me eyes."
Some businesses in Dane County were rewarding people who voted, by showing their "I Voted" sticker.
Ian's Pizza is giving away slices of its mac and cheese pizza, Sujeo is rewarding voters with togarashi waffle fries and Firefly Coffee and Cheese in Oregon is giving out free cheese plates.
Sun Prairie apparently doesn't give out "I Voted" stickers, but the folks at Prairie Flower and Gifts will give 50 percent off an item if you show up with a smile and say "I voted." 
BarleyPop Tap and Shop on Atwood Avenue was making it worth your while to vote by whetting your whistle. The establishment will give up to $4 off on your first full pour if you show the "I Voted" sticker.
The big races, such as Gov. Scott Walker against challenger Tony Evers, Sen. Tammy Baldwin against challenger Leah Vukmir, and Atty. Gen. Brad Schimel against challenger Josh Kaul, top the ballots, but all state Assembly seats and half of the state Senate seats are on ballots as well.
Many area school districts are looking for money to build new schools, so voters are being asked for permission to do so through referendums.
When going to the polls, bring identification that's recognized as valid, such as a driver's license, a state-issued ID card, a passport, etc., that has your photo on it.
You can also register at the polls, by bringing a document with your current address, such as a paycheck or pay stub, utility bill, bank statement or current residential lease.
State Journal staff Barry Adams, Dean Mosiman and John Smalley contributed to this story.