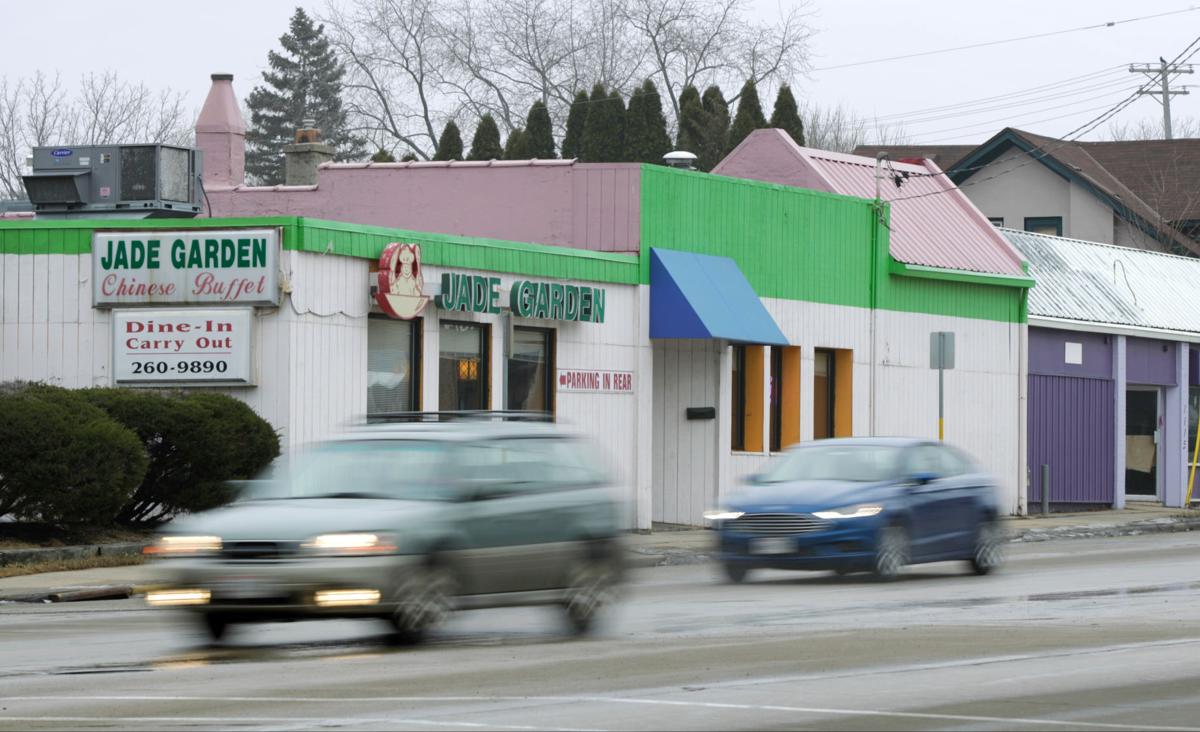 After decades of neglect, a short stretch of busy South Park Street is under major development pressure, creating strains among developers, residents and city officials.
In the past few years, developers have proposed multiple projects bringing tens of millions in investment, housing and commercial space for the roughly five-block strip of South Park Street between Haywood Drive and Spruce Street, part of a stretch dubbed by locals as the "Little Isthmus."

Broadly, the Bay Creek neighborhood welcomes investment provided it respects the character and quality of life in the area. But some residents have found four recent proposals too tall, too big or in the wrong spot.
The projects include a five-story mixed-use project now under construction, a mixed-use project now in its third incarnation at the prominent, vacant corner of Fish Hatchery Road and South Park Street, a mixed-use project that would replace weathered commercial buildings that's stalled, with the developer taking a final look at changes, and a housing project for the homeless.
"The city seems to have an East Washington Avenue vision," said Steve Davis, co-chair of the Bay Creek Neighborhood Association's Planning and Economic Development Committee, referring to the boom of massive buildings east of the Capitol. "But it's not like East Washington. It's more like Monroe Street, Atwood Avenue and Williamson Street. There's trepidation the city has a vision for this corridor that's incompatible with the existing neighborhood."
City officials see a delicate balance in redeveloping a critical city gateway with needed housing and commercial uses while protecting what's important to the existing neighborhood, which snuggles close to South Park Street with many single-family homes only a lot or two away from the thoroughfare.
"We definitely recognize this is a critical transportation corridor, and one of the big challenges is the depth of the lots up for redevelopment," said city Planning Division director Heather Stouder. "The neighborhood is well organized. They care greatly about their quality of life. That's good."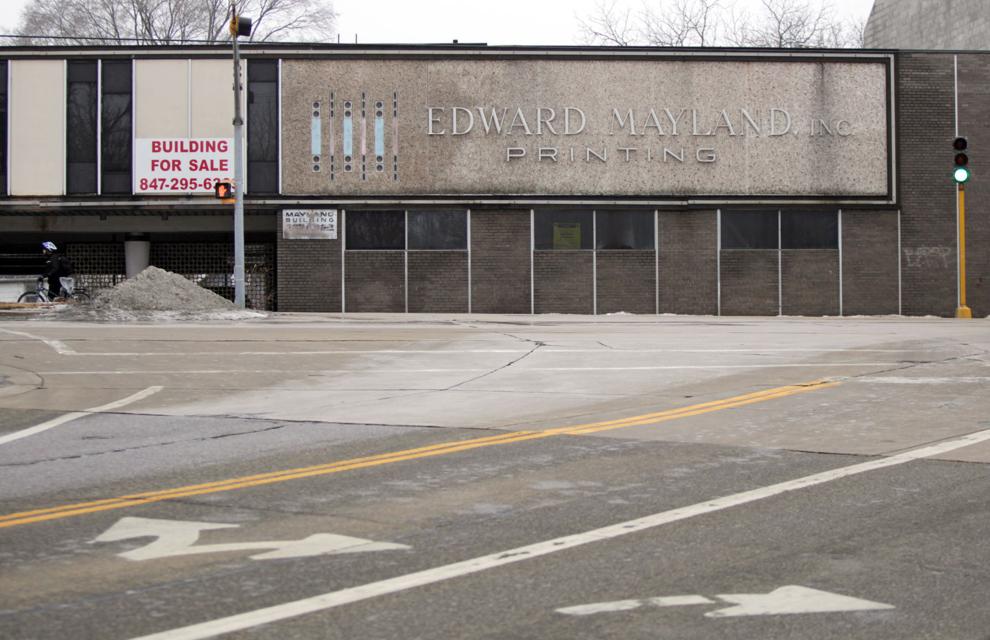 Development potential
The stretch of street peppered with mostly one- and two-story buildings had long become tired and worn. The sprawling Bancroft Dairy opened at the intersection of Fish Hatchery Road and South Park Street in the 1920s and was mothballed in 2004, for years a hulking symbol of decay.
But city officials, developers and residents knew change would come, with plans and zoning anticipating taller and more massive buildings along the street.
"It's going to be an area of opportunity developers are interested in," said Ald. Sara Eskrich, 13th District, who represents the neighborhood and tried to balance competing redevelopment interests in other parts of her district, including Monroe and Regent streets.
"I viewed this as a redevelopment opportunity 10 years ago," said Jacob Klein of JT Klein Co., who is now building a large mixed-use project on the 800 block of the street after a difficult review process. "It was just kind of a natural progression of how things were going to go."
First, the $25.2 million, four-story Wingra Family Medical Center opened on part of the former dairy site near the intersection of Fish Hatchery Road and South Park Street in 2013.
Terrence Wall, whose T. Wall Enterprises has built mixed-use projects throughout the metro area, envisioned a mixed-use project at the tip of that intersection but first opened the 67-unit Wingra Point apartments on a former parking lot across Fish Hatchery Road from the former dairy in 2014. "Nobody would touch any of this area," Wall said.
But now projects bringing housing, shops and offices — and their traffic, parking and other challenges — are coming fast to an affordable, safe and stable neighborhood, said Carrie Rothburd, co-chair of the neighborhood association's Planning and Economic Development Committee.
"As a neighborhood, we are nervous about the very quick steps," she said.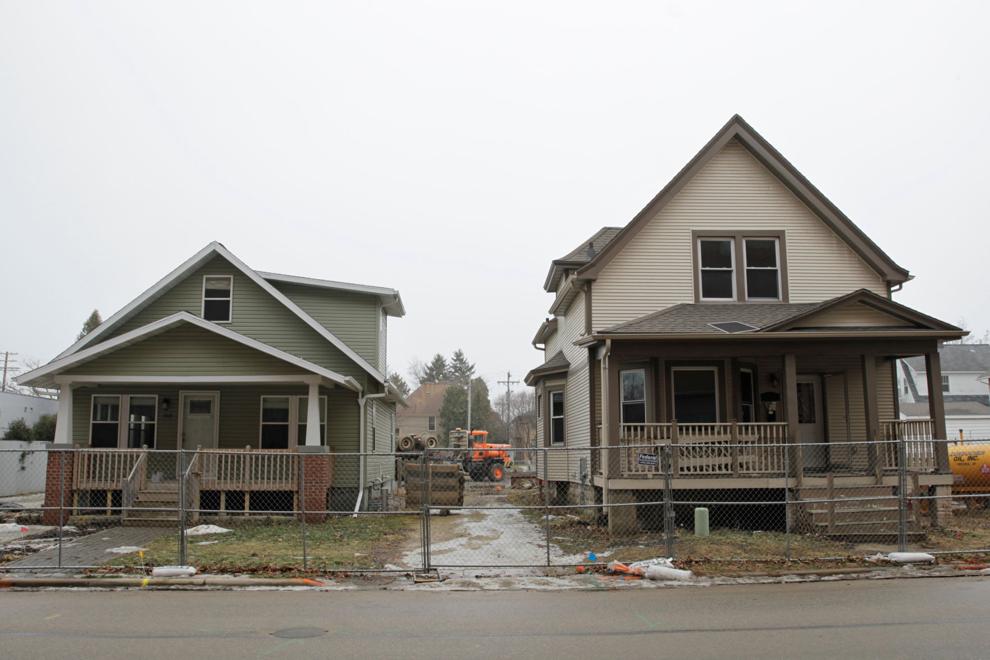 The city's plans and zoning essentially allow developers to build up to three stories as a matter of right, with heights up to six stories allowed if certain criteria such as high quality architecture are met, Stouder said. The height and bulk that's appropriate for a project depends greatly on the size and depth of the building lot and what's near it, and how sensitive the proposed structure is to its surroundings, she said.
Generally, Davis and Rothburd said three stories are most appropriate on the east side of the street, where single-family homes are closest to commercial lots fronting the thoroughfare. Four stories more appropriate for the west side, with stepped-down stories to residential areas.
Eskrich said alliances can change from project to project and she tries to assess the sentiment of all residents best as possible. "I get split opinions on every single project in the area," she said. "(But) we can't have processes that go on and on and on so only the loudest voices are heard."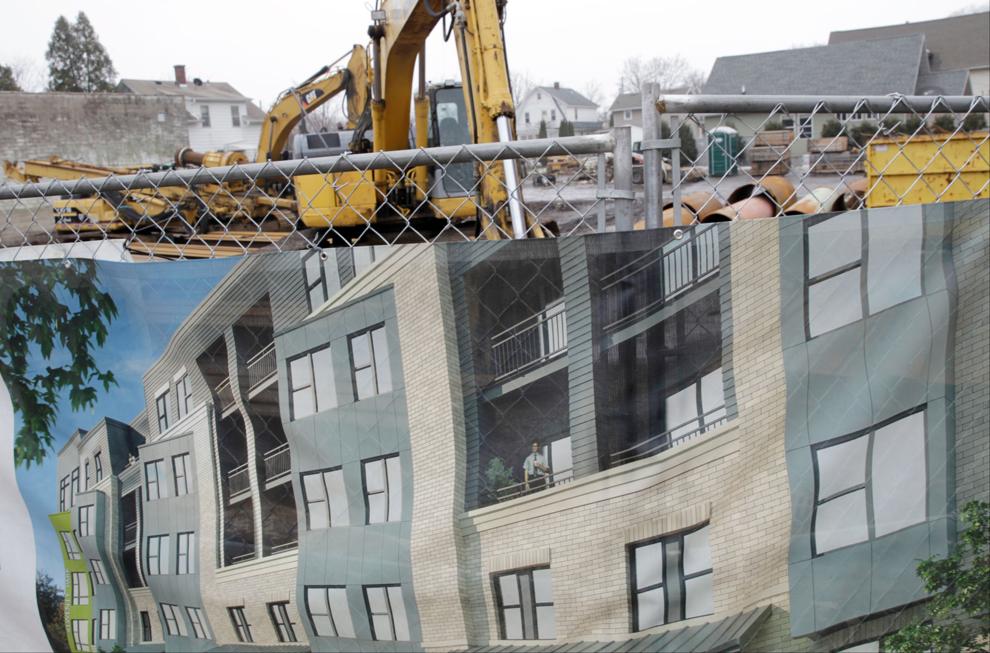 'Design by commitee'
With Klein's project now rising, interest is focused on Wall's third try for a roughly $25 million mixed-use project for the corner of Fish Hatchery Road and South Park Street, Heartland Housing's $10.9 million, four-story proposal to build permanent housing for the homeless with support services on the 1200 block and Sue Jiang's proposal for housing and commercial space to replace the Jade Garden restaurant and adjacent lots on the 1100 block of South Park Street.
Wall, who had received approvals for a plan with five stories at the corner in 2015, has had to make changes due to costs requiring new approvals and has struggled to please all sides, with the city wanting something more consequential on the corner and more commercial space and residents wanting more modest height and bulk.
"It's like design by committee," Wall said. "This is total insanity."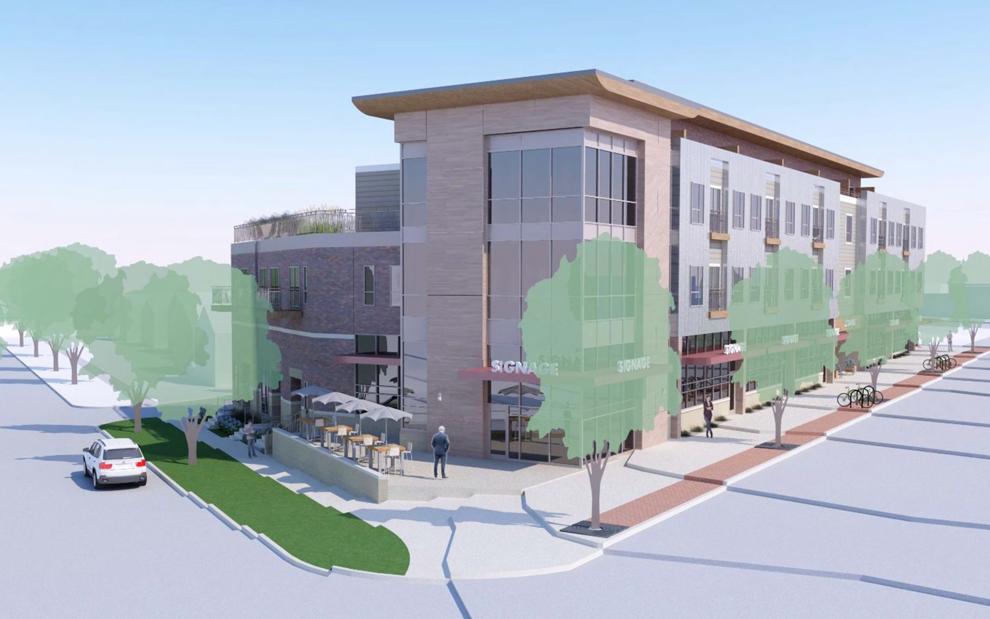 Jiang has made revisions to an original proposal, which Davis described as "trying to fit an elephant into a bathtub," but her latest $8 million, four-story version was still unacceptable to neighbors who voiced concern about shadows and other issues from a structure they feared would loom over their homes. It didn't pass the city's Urban Design Commission's muster.
Jiang said she's taking one more look at options but is close to giving up, saying a three-story project does not seem economically feasible. "I'm deeply disappointed," she said. "They don't care if you financially can make it."
Heartland, which responded to a city request for proposals to create housing at 1202 S. Park St., is only beginning to interact with the neighborhood on the project.
"We think it's a good site," Nadia Underhill, Heartland's director of real estate development, said of the parcel's proximity to bus routes, shopping and other amenities.
Residents, who largely seem to be embracing housing for the homeless, with some even forming a reading group to familiarize themselves with the topic, are concerned about placing the project at the tricky intersection of South Park Street and Olin Avenue and would prefer it be located a bit further south.