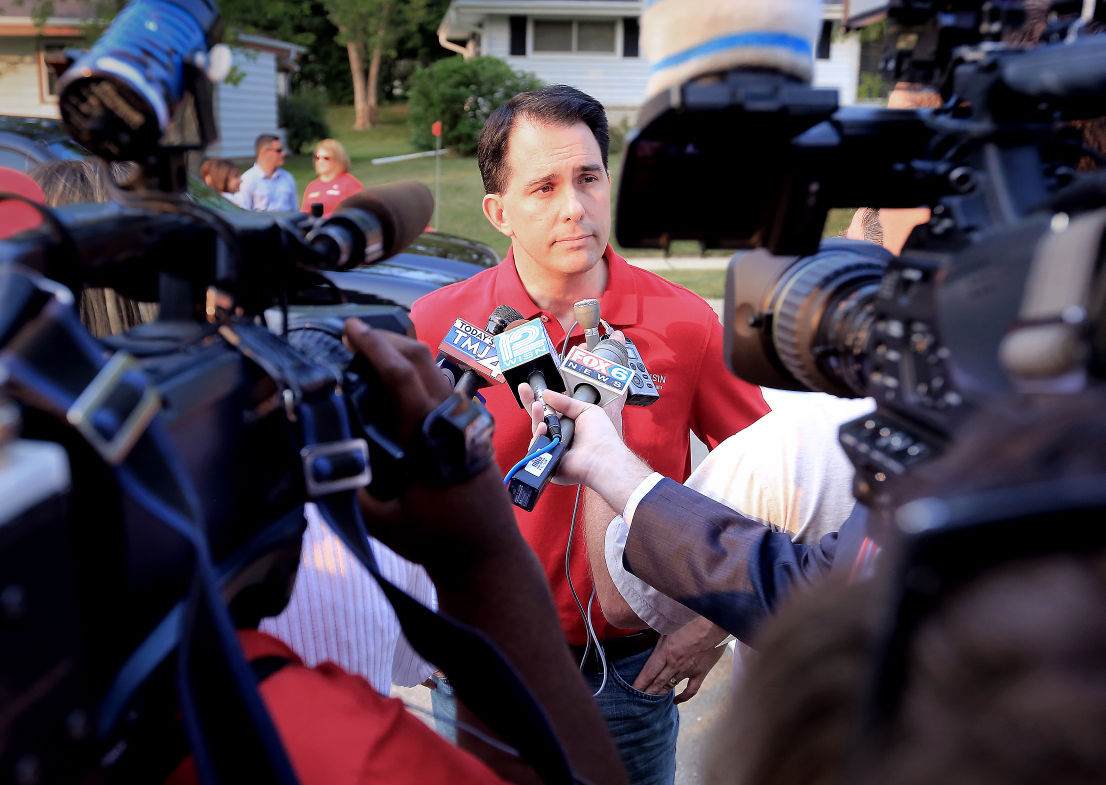 Three groups backing Gov. Scott Walker have collectively raised $32 million in the first half of 2015.
Unintimidated PAC, a super PAC raising money for Gov. Scott Walker's bid for the 2016 GOP presidential nomination, said Tuesday it had raised more than $20 million in its first quarter, while Walker's political committee Our American Revival said it has raised $6.2 million.
Walker comes in fourth in super PAC fundraising for GOP candidates, according to The Wall Street Journal, behind former Florida Gov. Jeb Bush, whose super PAC has raised $103 million, and Texas Sen. Ted Cruz and Florida Sen. MarcoRubio.
The $20 million comes from about 300 donors, a statement from Unintimidated PAC said, while 2,500 donors sent money to Our American Revival — a political committee formed before Walker's run for the White House was official.
You have free articles remaining.
"Governor Walker's record of fighting for and winning conservative reforms is translating into tremendous grassroots and financial support from across the country," said Unintimidated PAC director Keith Gilkes in a statement.
Meanwhile, Walker has spent $5.7 million, or 96 percent, of the $5.9 million raised by Friends of Scott Walker — a fundraising committee that paid for his gubernatorial campaigns — according to a report filed on Monday with the state's Government Accountability Board.
The report shows about $2.5 million spent on mailing services and another $891,042 in solicitation expenses — a significant increase in both areas over campaign's report in July 2013, the last time Friends of Scott Walker was not gearing up for a gubernatorial election.
In that report, the campaign spent about $645,531 on mailing services and $279,615 in solicitation expenses.
Monday's report also shows the campaign paid for trips to Coronado, California, and to Arizona, among others. Walker spoke at the Republican National Convention in Coronado in January and headlined an Arizona Chamber of Commerce and Industry conference on leadership inMarch.
Walker announced on July 13 that he was officially entering the 2016 race, but has been unofficially campaigning in the early voting states of Iowa, New Hampshire and South Carolina for months.