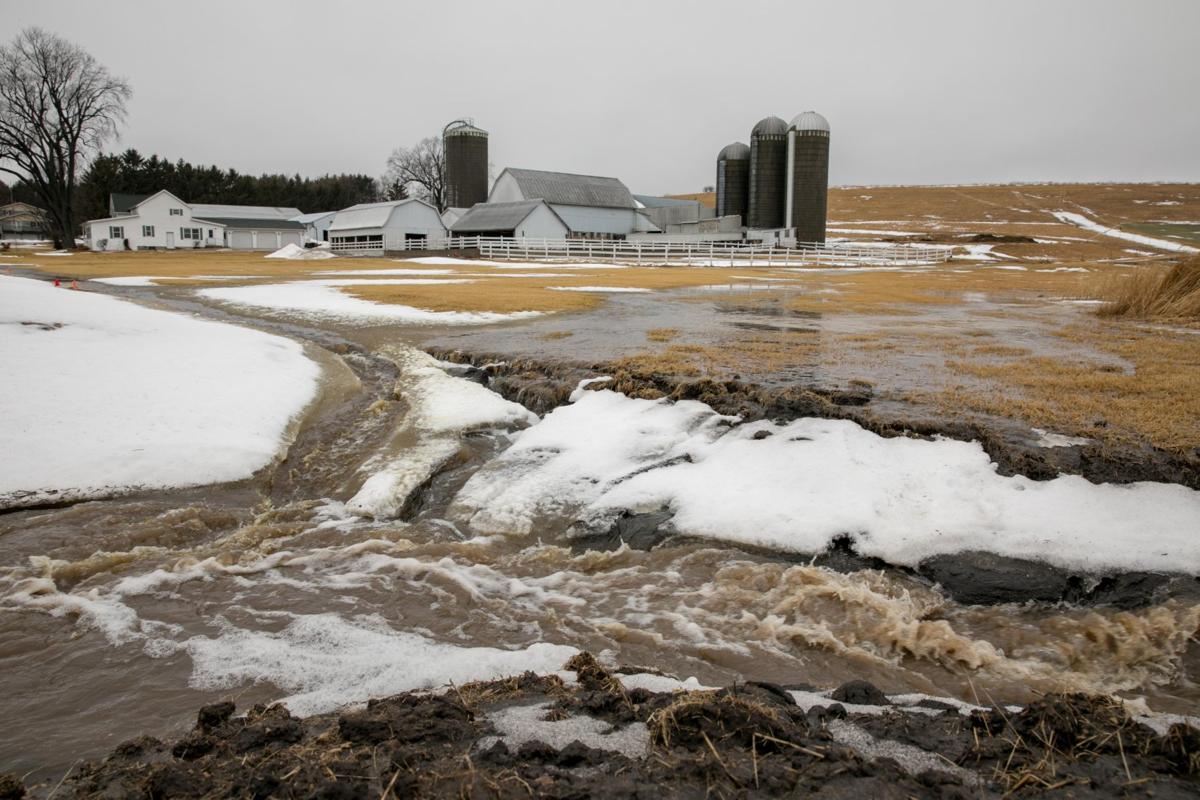 Dane County announced a program Monday aimed at reducing pollution and flooding from corn and other row crops by offering cash incentives to farmers who convert their land to environmentally less damaging uses such as pastures for grazing.
The $750,000 pilot program is designed to convert 300 acres for 15 years to protect the county's rural character and prevent flooding.
Farmers could accept grants for switching from row crops to pastures or wildlife habitat, or by planting grassy buffer zones that could slow large volumes of rainwater that run off fields carrying contaminants and overwhelming lakes and streams.
County Executive Joe Parisi said the program could provide options for farmers amid a wave of bankruptcies and small farms being forced to sell out.
"We've seen too many heartbreaking stories on the news these past several months about farmers across the state and beyond having to walk away from their dreams of continuing to work the land," Parisi said. "This new program will give some of our small family farms and other property owners in rural Dane County peace of mind knowing the land they love will be preserved and protected, and less susceptible to contributing to flooding like we've seen with recent rains."
Wisconsin's 1.3 million cows generate an estimated 28 million tons of manure annually. The material is spread on farm fields along with commercial fertilizer and pesticides. Snowmelt and rain carry the contaminants into surface water and groundwater that is tapped by wells to provide drinking water for most of the state.
The county grant program encourages planting of cover crops — grasses and other vegetation that may grow without fertilizer or pesticides and that have root systems that make it harder for runoff to cause flooding and to carry soil and pollutants to lakes and streams.
Under the county program, farmers would be required to maintain the land through mowing, burning and reseeding. Lands already planted with cover crops may be eligible for funding.
A county statement quoted town of Dunkirk farmer James Amera saying that conversion to livestock grazing means reduced expenditures and potential for increased profits.
Get Government & Politics updates in your inbox!
Stay up-to-date on the latest in local and national government and political topics with our newsletter.