Gov. Tony Evers has reappointed two Wisconsin utility regulators.
Evers appointed Rebecca Valcq to a second two-year term as chair of the Public Service Commission and Tyler Huebner to a six-year term as commissioner.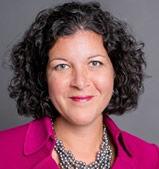 Valcq was appointed to the commission in 2019. Her term expires in 2025.
Huebner was appointed last year to serve out the term of former Commissioner Mike Huebsch, who stepped down in February 2020 with one year left on his term.
Commissioner Ellen Nowak was appointed in January 2019 for a second time by former Gov. Scott Walker to complete the term of former Chairman Lon Roberts. Her term expires in 2023.