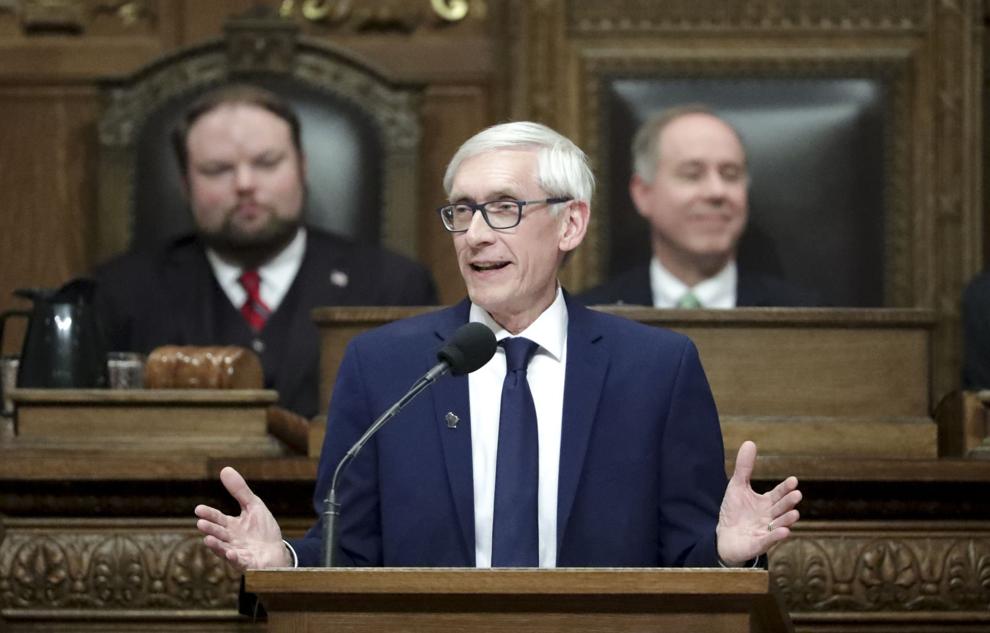 Gov. Tony Evers' proposed 2021-23 budget will include a plan for the legalization and taxation of recreational marijuana, which is likely to be blocked by the Republican-controlled Legislature but could be a catalyst for the legalization of medical marijuana.
A portion of the tax revenue generated from marijuana sales would go toward equity initiatives and rural schools, Evers said in a statement Sunday.
Under the proposal, marijuana would be taxed like alcohol and could generate more than $165 million annually starting in the 2023 fiscal year.
"Legalizing and taxing marijuana in Wisconsin — just like we do already with alcohol — ensures a controlled market and safe product are available for both recreational and medicinal users and can open the door for countless opportunities for us to reinvest in our communities and create a more equitable state," Evers said in a statement.
"Frankly, red and blue states across the country have moved forward with legalization and there is no reason Wisconsin should be left behind when we know it's supported by a majority of Wisconsinites."
In his proposal, Evers suggests setting aside $80 million in tax revenue from marijuana sales to reinvest in communities across the state through a new Community Reinvestment Fund. Beginning in fiscal year 2023, the fund would provide $30 million in equity grants through the Department of Health Services, the Department of Administration, and the Department of Children and Families; $5 million would be used to fund grants for Wisconsin's underserved communities through the state Economic Development Corporation; and more than $34 million would support school aid for small, rural school districts. The remaining tax revenue would be deposited into the state's general fund.
State Sen. Melissa Agard, D-Madison, supports the proposal.
"The most dangerous thing about cannabis in Wisconsin is that it is illegal. This is the right time to legalize and tax marijuana use in Wisconsin like we already do with alcohol," she said in a statement. "During a global pandemic, this is a pragmatic, safe way to raise state revenues, refocus our priorities, and plant seeds in Wisconsin's future."
Wisconsin would join 15 other states to already legalize recreational marijuana, including Illinois and Michigan.
In 2019, the Marquette Law School Poll found 59% of Wisconsinites supported the legalization of recreational marijuana, while 36% said it should not be legal.
According to the poll, 83% of Wisconsinites surveyed said use of marijuana for medical purposes with a doctor's prescription should be legal, while 12% said it should not be.
Republican Assembly Speaker Robin Vos of Rochester recently said he supported legalizing medical marijuana but not recreational marijuana. He wants the issue to be addressed separately from the state budget.
Under Evers' proposal, limits would be placed on the sale and possession of marijuana. Wisconsin residents could have no more than 2 ounces and six plants for personal use, while nonresidents could have no more than 0.25 ounces, and, much like alcohol sales, people would need to be 21 years of age or older to purchase recreational marijuana.
The Associated Press contributed to this report.
---