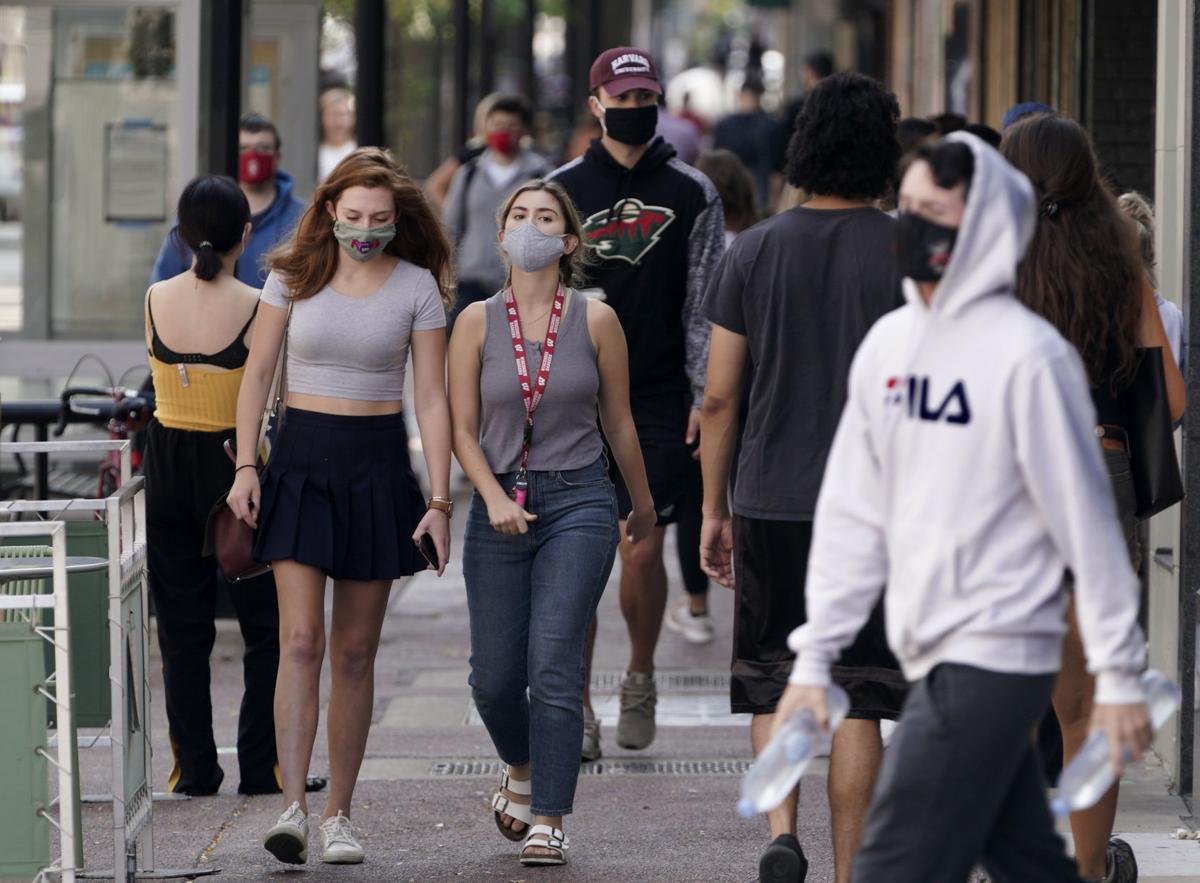 With positive COVID-19 cases surging in college communities across the state, Gov. Tony Evers has extended the statewide mask mandate through late November.
Evers announced Tuesday the new mask mandate — along with his third public health emergency — in an effort to control the spread of COVID-19. Positive cases had begun to drop after Evers' first mask mandate took effect in July but have been rising, primarily among 18- to 24-year-olds, since students returned to college campuses.
"We continue to learn more about this virus, but what we do know is that we are facing a new and dangerous phase of the COVID-19 pandemic here in Wisconsin," Evers said in a statement. "We are seeing an alarming increase in cases across our state, especially on campus. We need folks to start taking this seriously, and young people especially — please stay home as much as you are able, skip heading to the bars, and wear a mask whenever you go out."
The order, through Nov. 21, goes into effect immediately and remains in place for 60 days or until a superseding order is passed. Evers' original order was set to expire Monday.
Under the order, everyone age 5 and older must wear a face covering when indoors or in any enclosed space open to the public, including outdoor bars and restaurants, public transit and outdoor park structures. The order does not apply to people in their private residences. Face coverings are strongly recommended in all other settings where people may come in contact with others, including outdoors when maintaining physical distance is not possible. A violation of the order would not bring any criminal penalties but could result in a $200 fine.
Extending the statewide mask mandate beyond next week may not do much to reduce the spread of COVID-19 at UW-Madison, which already has a mask mandate, as does Dane County. But the state mandate could help in counties without mandates, especially as people begin to spend more time indoors, said Julie Willems Van Dijk, deputy secretary for the state Department of Health Services.
"This mandate helps encourage good behavior with facial coverings as we move inside and assures a standard approach across our state," Van Dijk said.
The state order supersedes any less-restrictive local mask order but allows local entities to enforce more restrictive rules.
Public Health Madison and Dane County spokeswoman Sarah Mattes said the state order doesn't change anything in Dane County, where the existing local order is more restrictive.
GOP pushback
State Republicans, who criticized Evers' previous public health emergency and mask mandate, also pushed back against the latest order.
Senate Majority Leader Scott Fitzgerald, R-Juneau, described Evers' latest order as "moot, illegal, invalid, and almost assuredly headed for litigation."
"Governor Evers' disregard for the state constitution and the role of the three branches of government is mind-boggling," Fitzgerald said in a statement. "The Governor's order is not valid and is not worth the paper it's printed on."
Assembly Speaker Robin Vos, R-Rochester, said in a statement Evers' order is "obviously illegal."
"There is already a court challenge and undoubtedly, there will be more," Vos said in the statement. "No one branch of government can rule outside the letter of the law and go unchecked, even during a pandemic."
However, neither Vos nor Fitzgerald called on the GOP-led Legislature to convene to strike down the order, as some state Republicans have demanded. Less than 24 hours after Evers' first mask mandate, Fitzgerald said Senate Republicans had enough votes to overrule the order, but he never formally convened the Senate to vote on the matter.
Prior challenge
"Governor Evers and his team believe the presence of COVID-19 supersedes the rule of law and our state constitution," Rick Esenberg, WILL president and general counsel, said in a statement. "They are wrong. Letting this gross abuse of power stand is not an option."
Officials with WILL said attorneys are reviewing the current order and need to discuss the matter with clients before any further decisions are made on the lawsuit.
However, Sen. Steve Nass, R-Whitewater, said a court challenge could take weeks or months to reach a final solution and called on legislative leaders to act now.
"Assembly Speaker Robin Vos has enabled the continuing illegal conduct of Governor Evers in issuing repeated emergency declarations and a failed statewide mask mandate," Nass said in a statement. "The Legislature has the constitutional and statutory authority to call an extraordinary session and put an end to the improper actions of the Governor."
The Legislature has met only once since the pandemic began, to take up pandemic-related legislation back in April.
Last week, Evers hinted at the possibility of extending the statewide mask mandate, which he called an "important piece of the puzzle" to mitigate the spread of the disease.
The Evers administration's stay-at-home order, issued by DHS Secretary Andrea Palm in March, was struck down on procedural grounds, with the state Supreme Court saying the Legislature needed to have a say in any long-term COVID-19 regulations.
Rising cases
As of Tuesday, more than 104,000 Wisconsinites had tested positive for COVID-19 and 1,251 people had died as a result of the respiratory disease, according to the state Department of Health Services. The seven-day average of newly reported cases reached 1,838 on Tuesday.
Also on Tuesday, the Wisconsin Hospital Association reported treating 474 patients who have tested positive, marking an increase of 41 from Monday and the most since the pandemic began. The previous record of 446 hospitalizations was set in early April.
In a statement, Evers' administration noted the state is now experiencing "unprecedented, near-exponential growth of the COVID-19 pandemic."
"The current surge among young people is concerning, but it is important to remember that this increase in cases is not confined to college campuses," Palm said in a statement. "Students come to these campuses from across the state, and we worry about the effect their return from an area with a high infection rate could have on their home communities. That is why it is imperative we take action to curb transmission now — to protect residents of Wisconsin in every corner of the state."
UW-Madison
The University of Wisconsin Board of Regents in July also began requiring students and faculty to wear face coverings in classrooms and other indoor public spaces on campuses.
Chancellor Rebecca Blank said Monday that she is "cautiously optimistic" by the latest data. The seven-day average positivity rate among students tested on campus is 5.7%, down from a high of 10.4% on Sept. 13. The number of new cases has declined each of the past six days, according to UW-Madison's data dashboard.
Interim UW System President Tommy Thompson said in a statement on Tuesday that the university is "effectively managing situations as they arise."
"We have been working to create a culture of responsibility among our students, including a mandate to wear masks, while pursuing more aggressive actions as necessary," Thompson said in a statement. "Higher education is essential, and we are gratified to see students responding and cases decreasing on several campuses."
Questions linger
Wisconsin Manufacturers and Commerce President and CEO Kurt Bauer said in a statement Tuesday the organization continues to encourage the use of masks in confined spaces but said many questions it had about the original mask mandate remain.
WMC in August sought clarification on Evers' first mask mandate and suggested changes to the order.
In the original letter, Bauer encouraged Evers to work with the Legislature to enact COVID-19 liability protections to shield employers from lawsuits and asked for clarification on if an employer has the ability to accommodate an employee who refuses to wear a mask because of an exemption such as a medical condition. Bauer also asked that the order be amended to also allow the use of face shields, in addition to masks and to better clarify what constitutes an enclosed space.
In addition, Bauer also raised concern that overlapping rules by the state, county and other entities like UW-System have resulted in confusion and avoidable complexity. Rather than allow more restrictive orders, Bauer recommended the state order supersede any local rule that is in conflict with the state mandate.
Van Dijk referred questions related to WMC's letter to Evers' office, but said face shields were not included in the order, as they do not prevent the spread of respiratory droplets in the same way that masks do.
Evers' office did not immediately respond on Tuesday to a request for comment on WMC's letter.
State Journal reporter David Wahlberg contributed to this report.
Bus Shields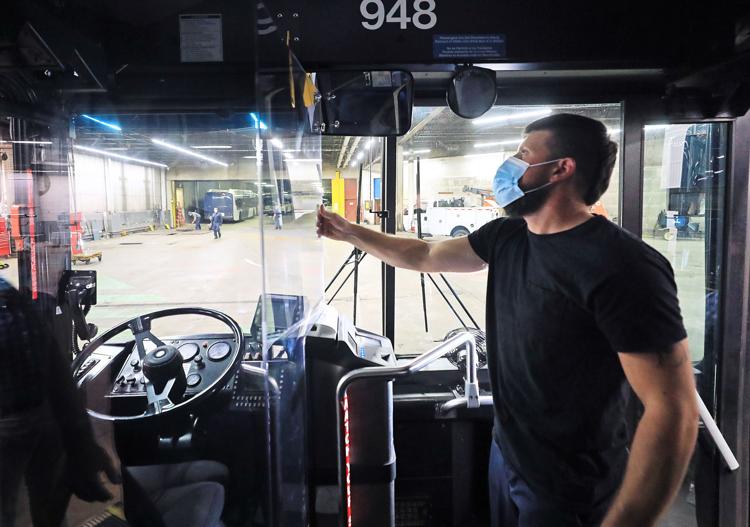 UWClasses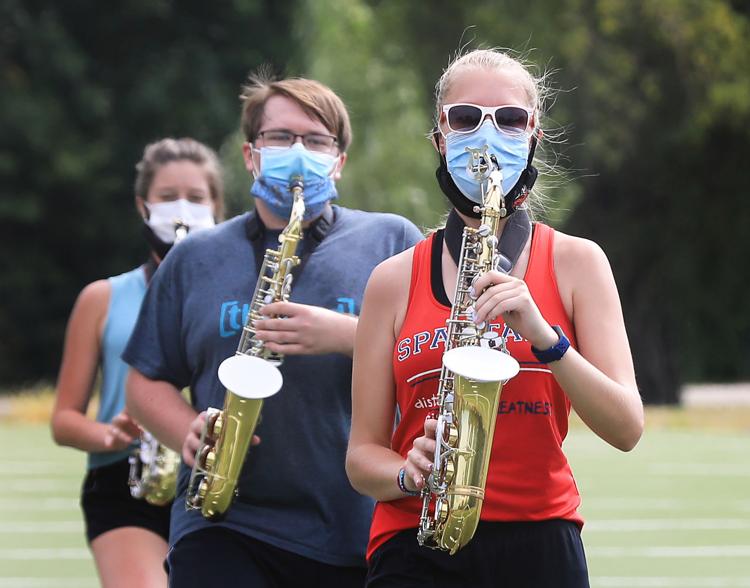 Virtual Learning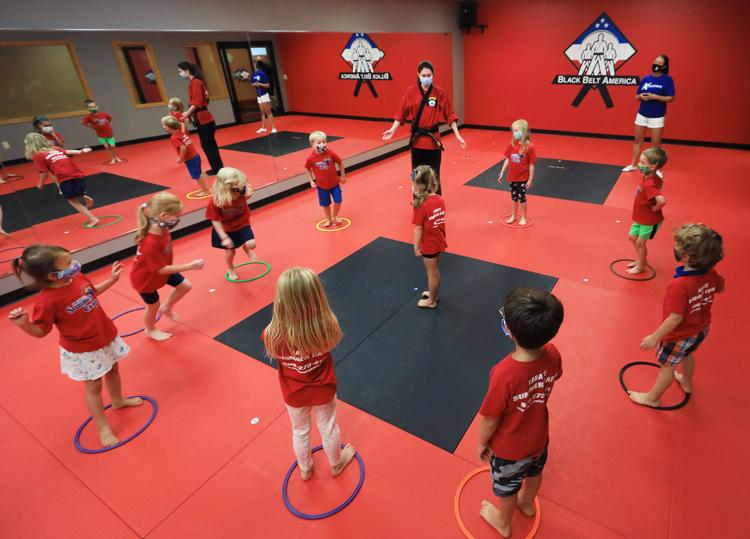 UW Opening Covid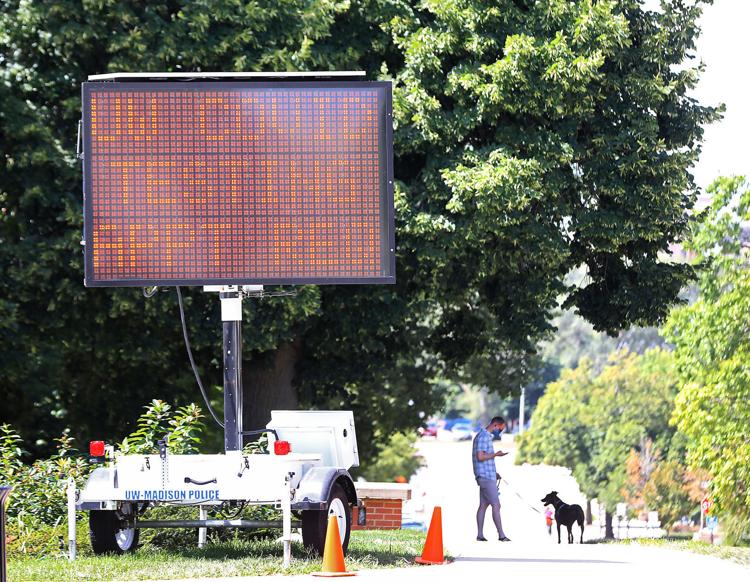 UW Move In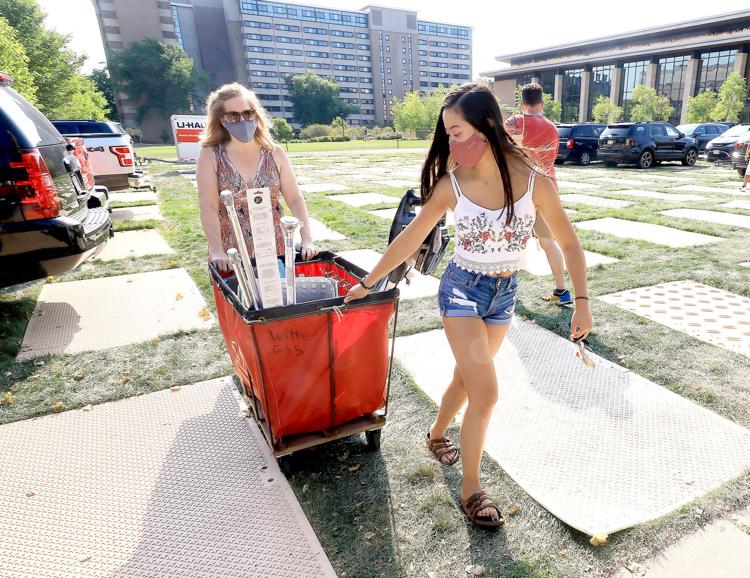 UWClasses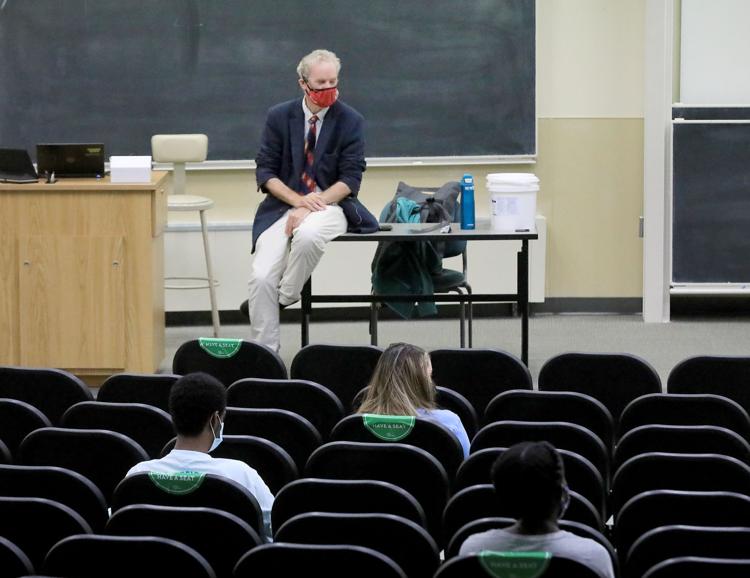 UWClasses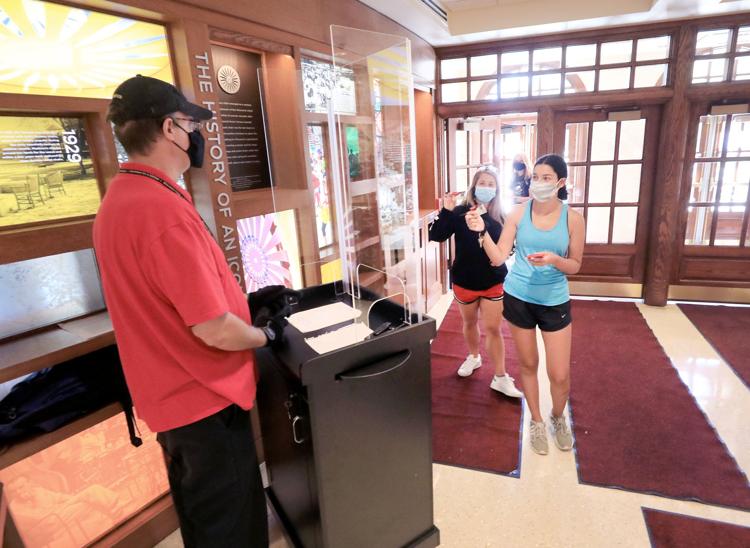 UWClasses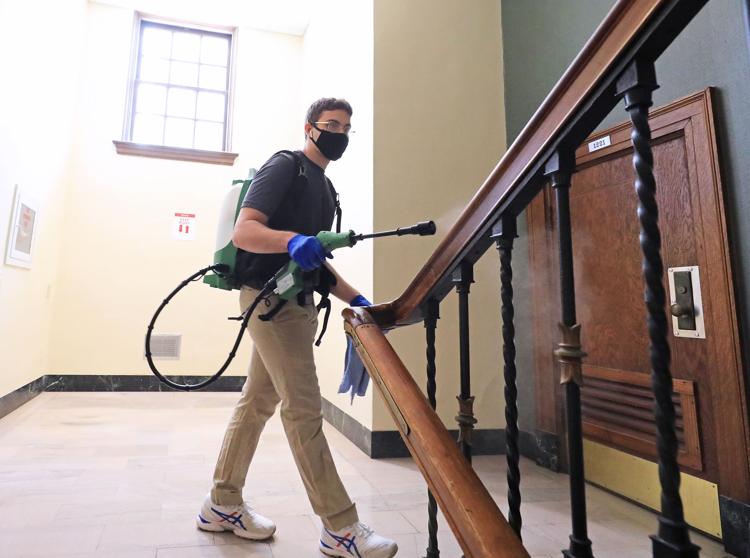 UWClasses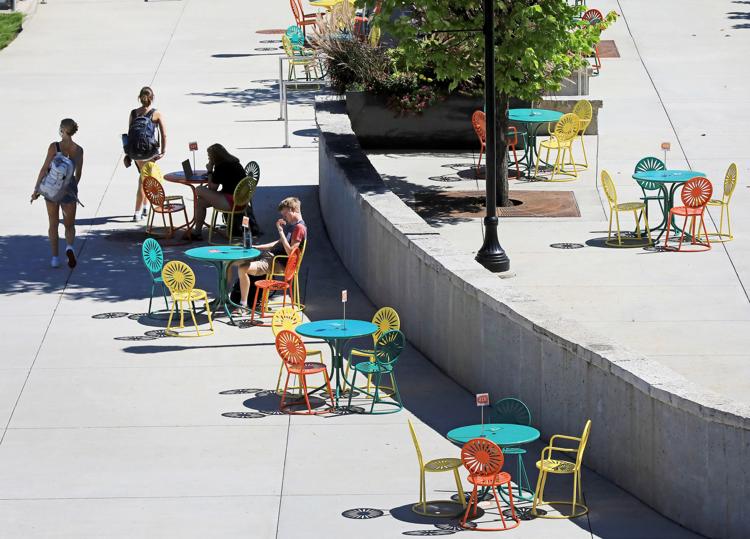 Trucks Feature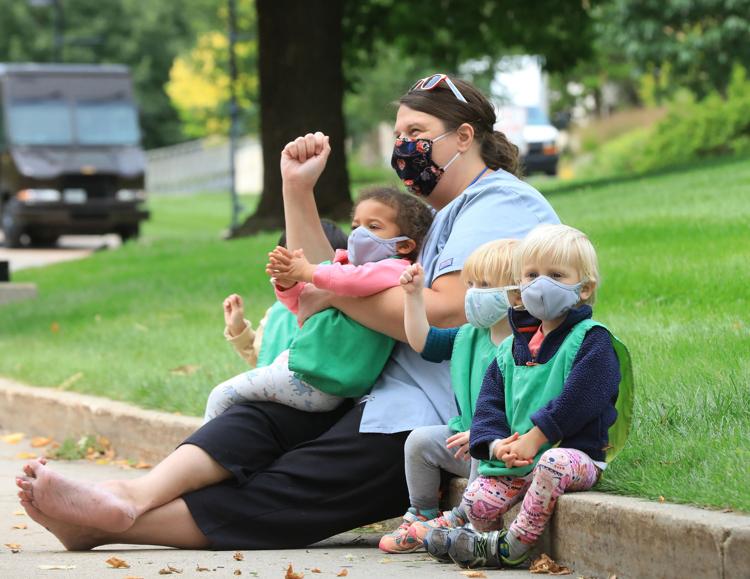 Playtech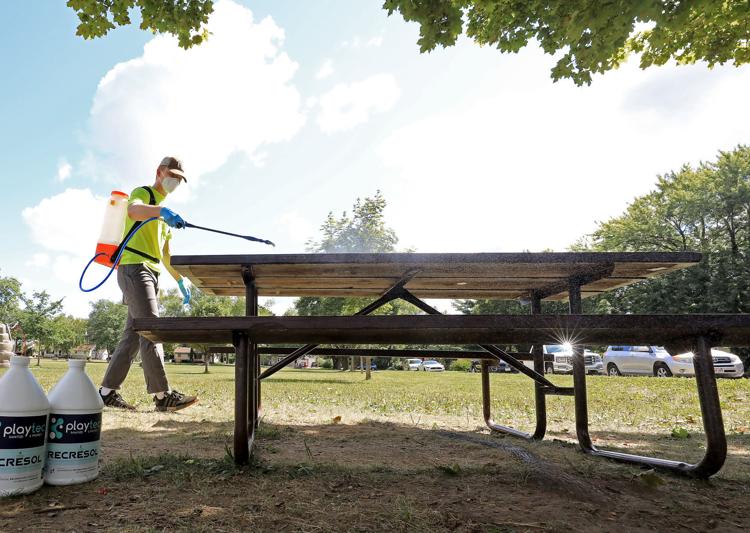 Covid Dental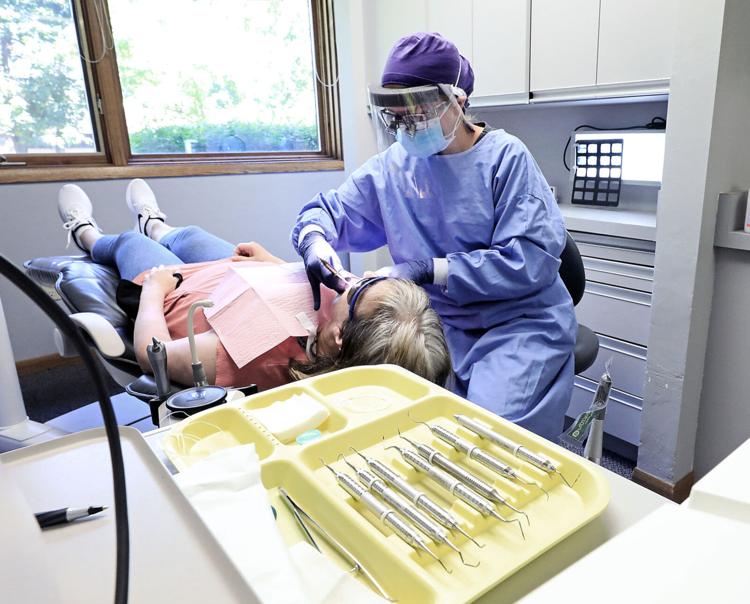 DaytoRemember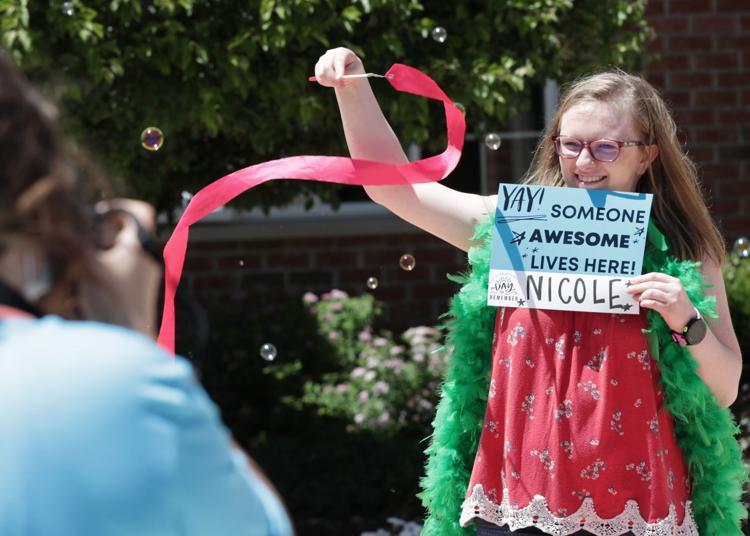 VilasZoo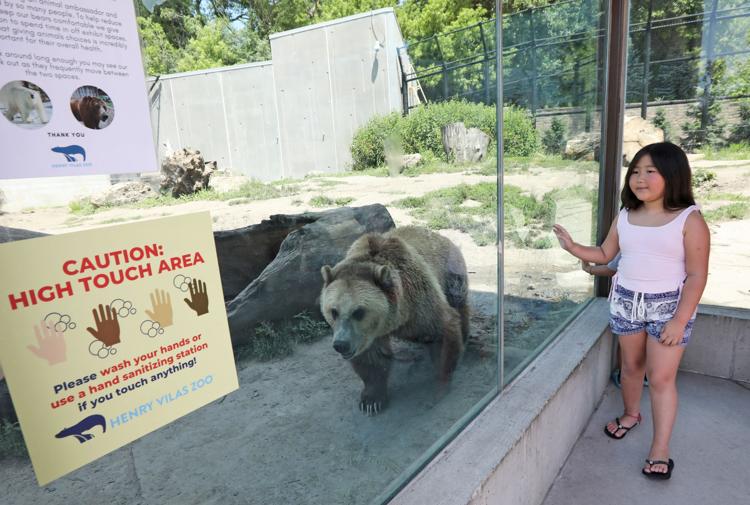 RoshHashanah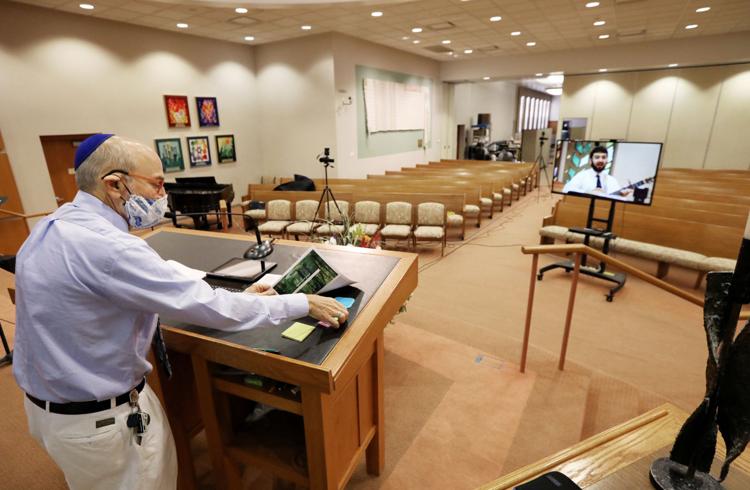 Requiring masks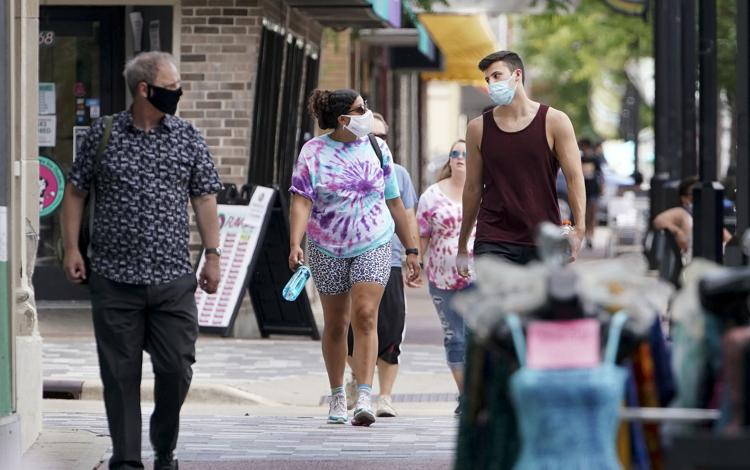 In-person absentee voting begins
Middleton High drive-up graduation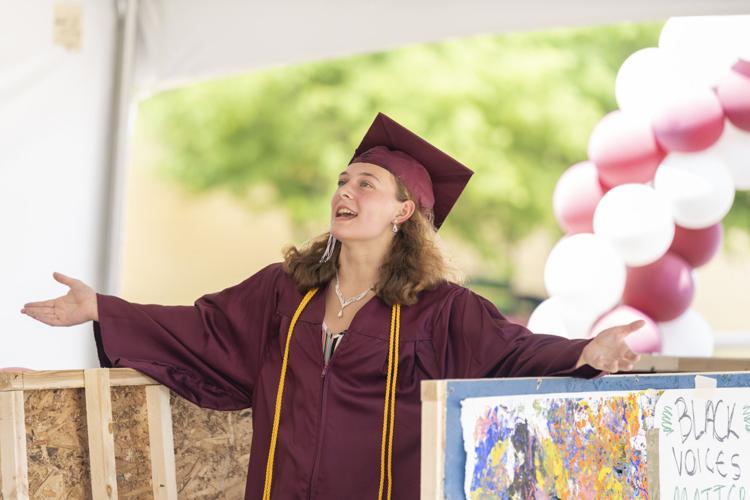 Anti-mask protest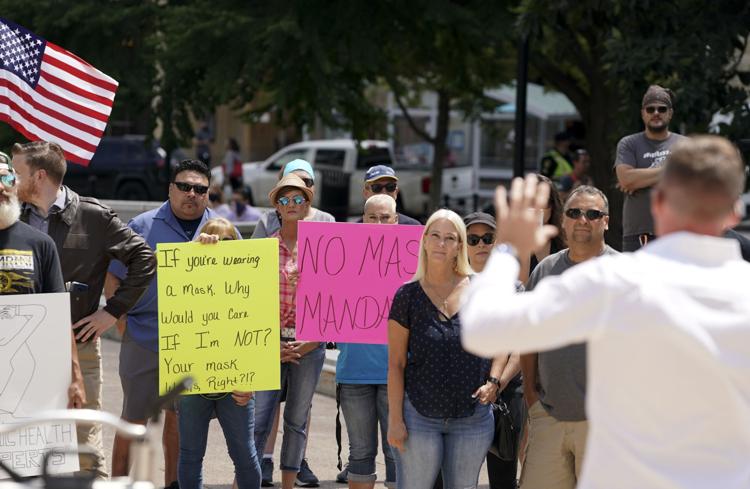 Making COVID-19 masks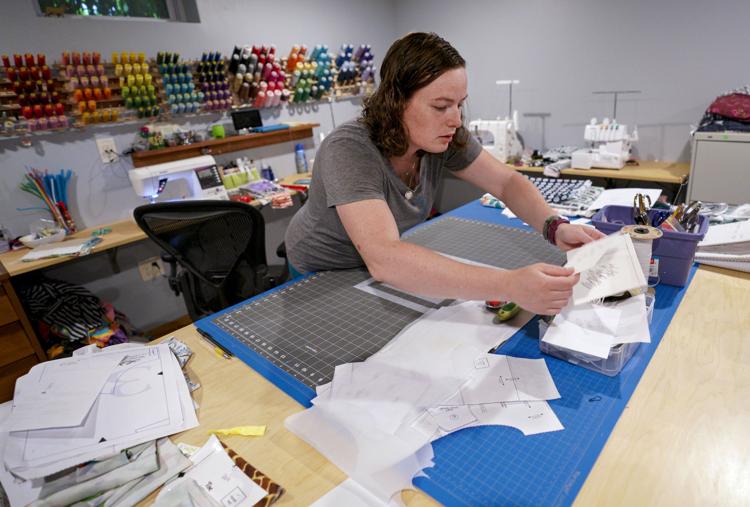 Shortage of coins
Goodman Pool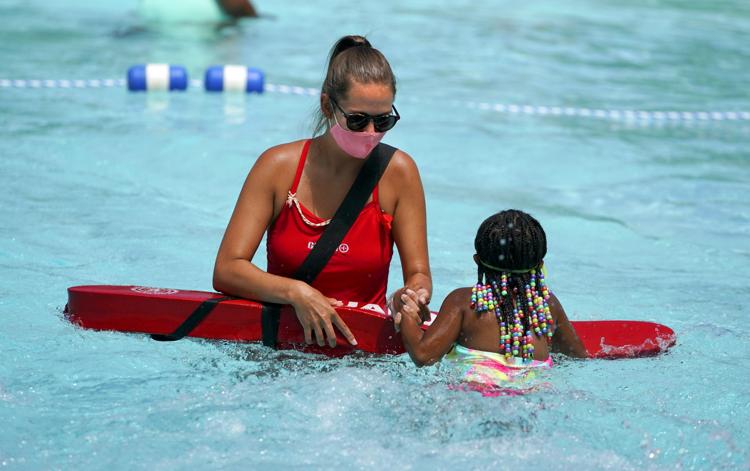 Goodman Pool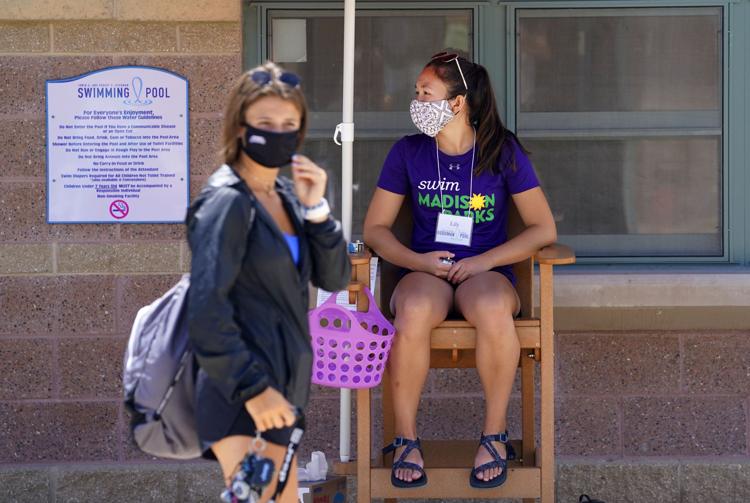 YMCA summer camp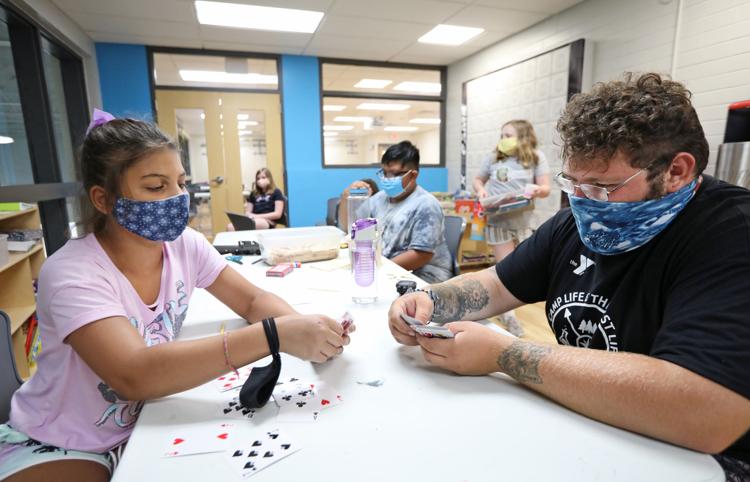 100,000 masks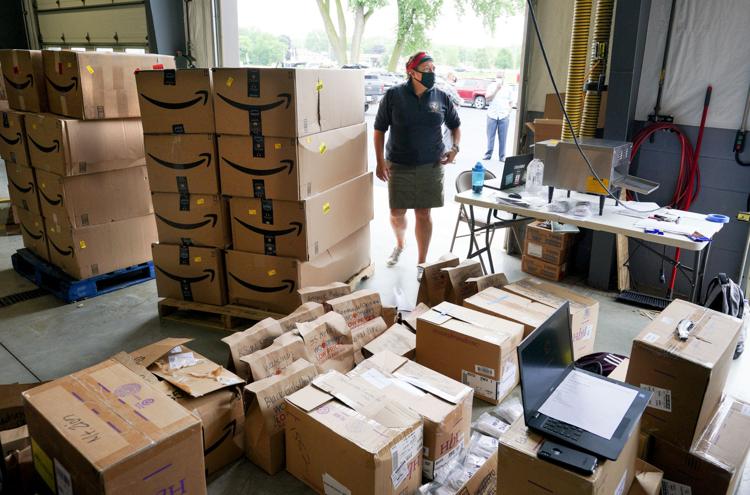 Contact tracing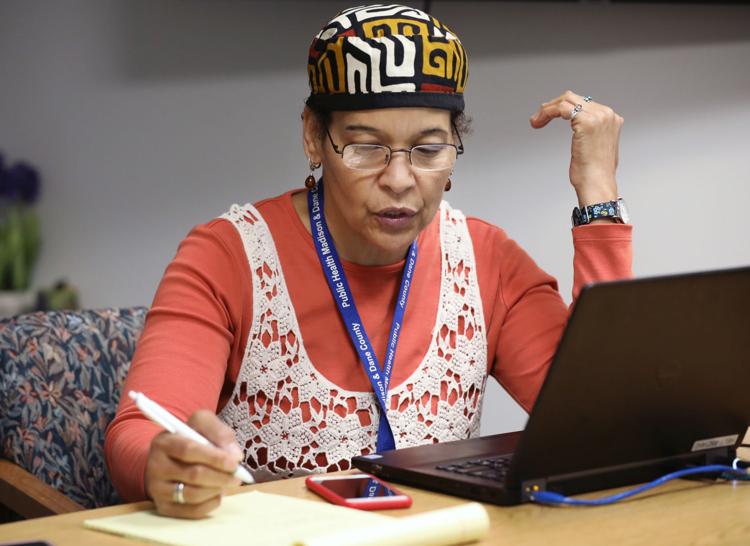 Doctor talking to patient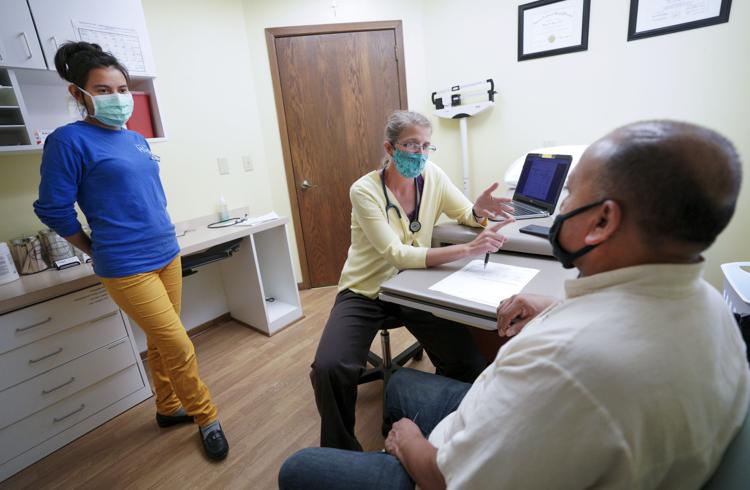 Outdoor class at Pinnacle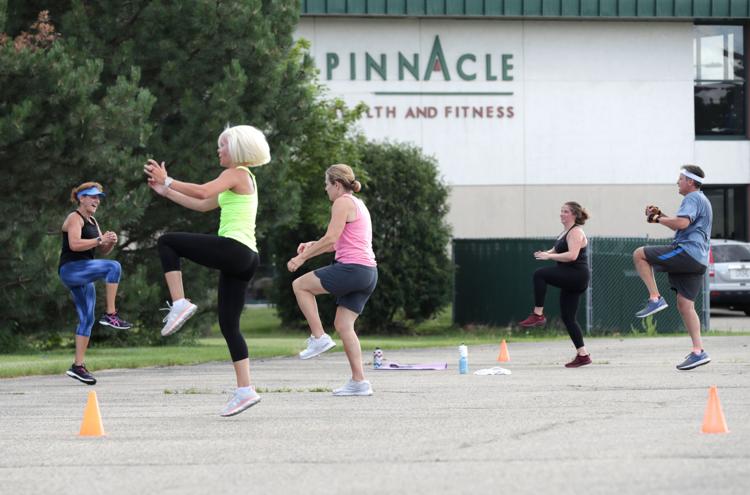 Punching bag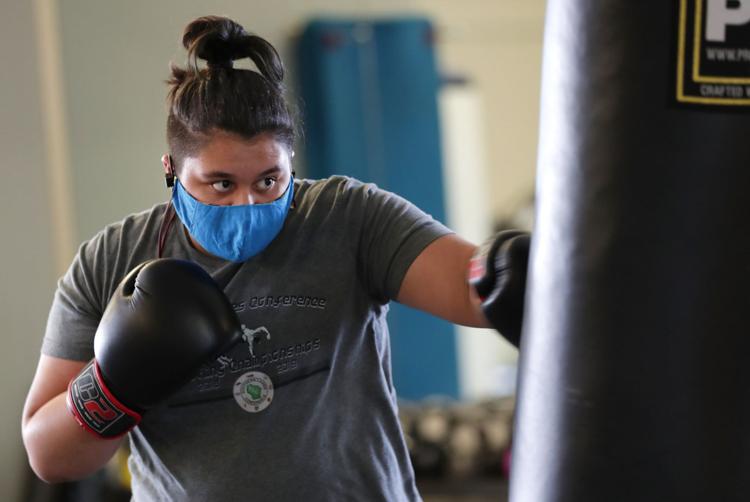 Starlite 14 drive-in theater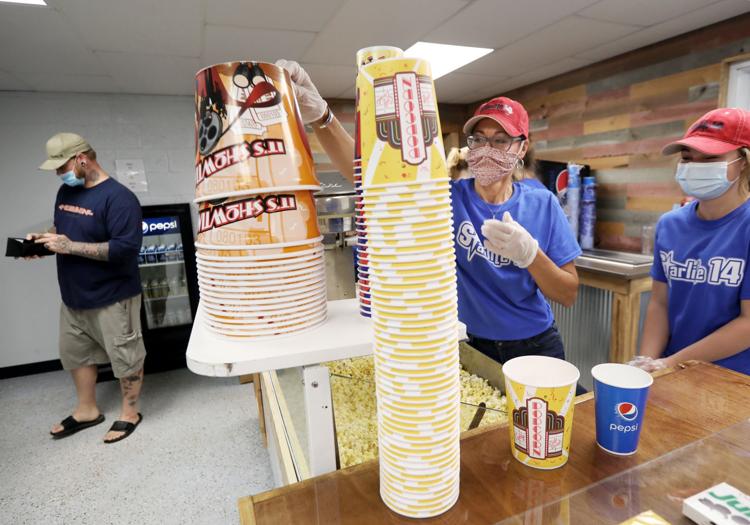 Starlite 14 drive-in theater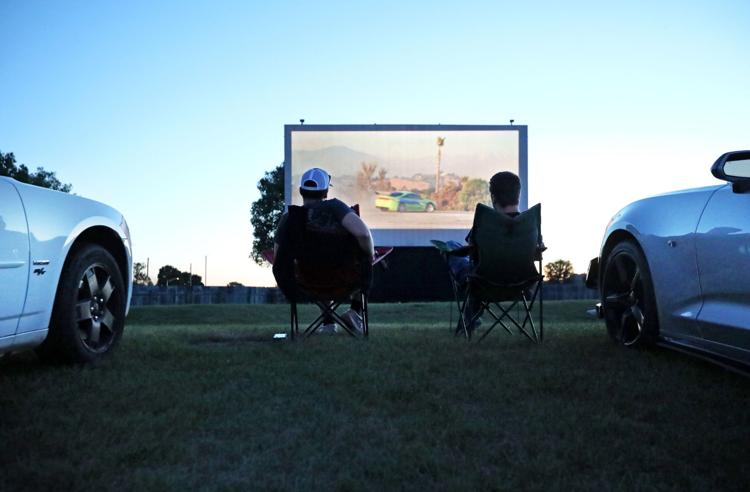 Masks to be required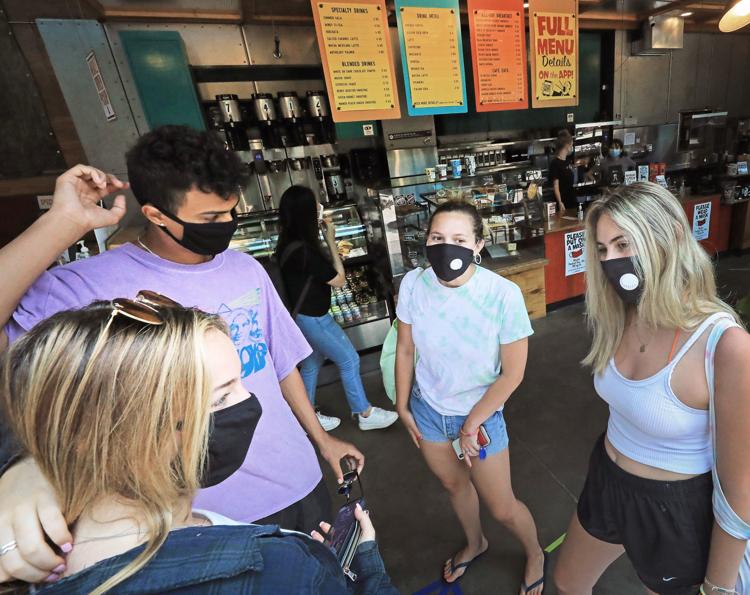 News conference on masks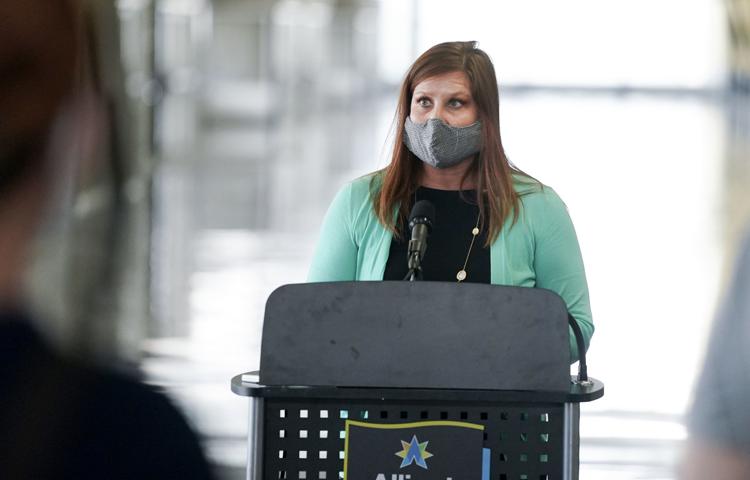 Covid cleaning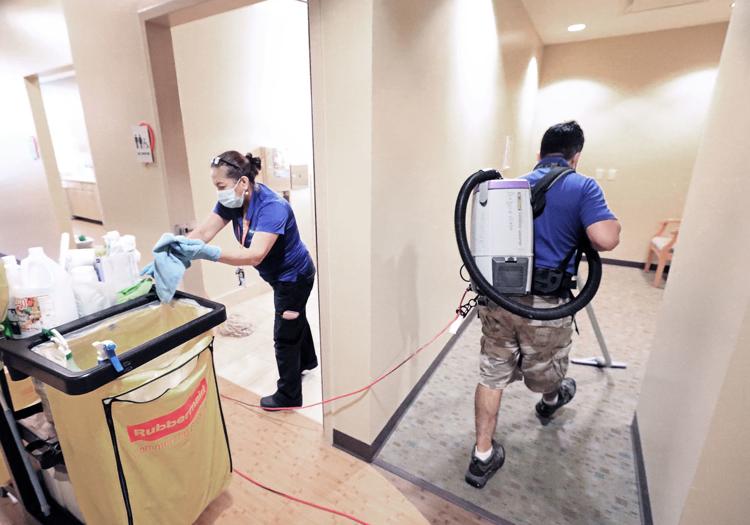 Bar closings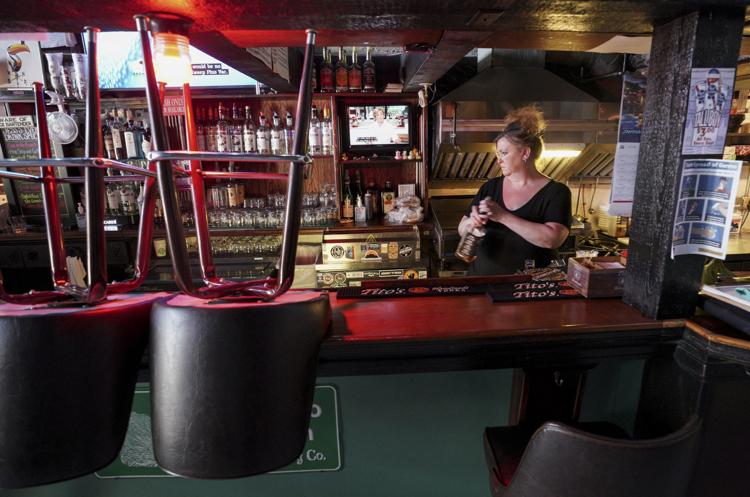 Homeless camps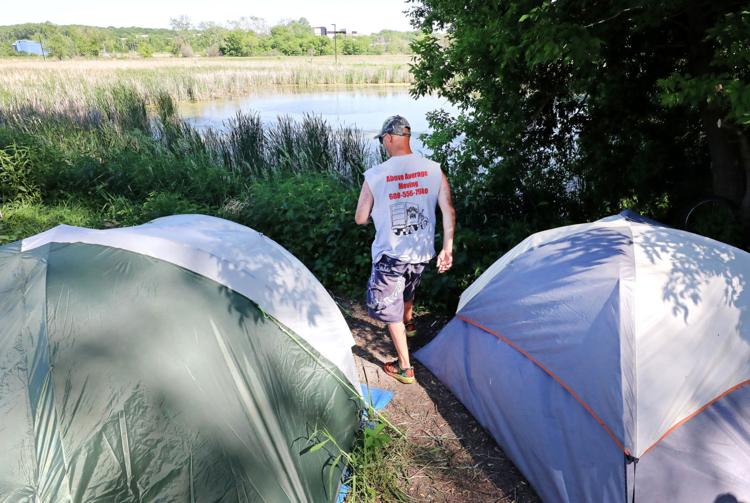 Homeless camps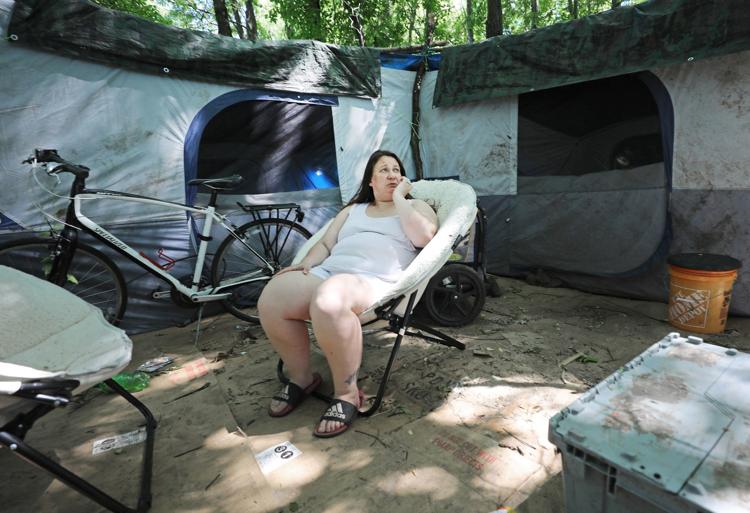 Testing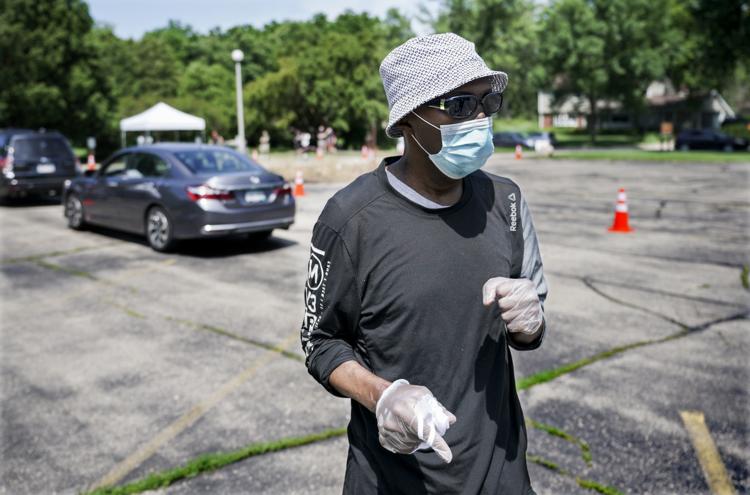 Testing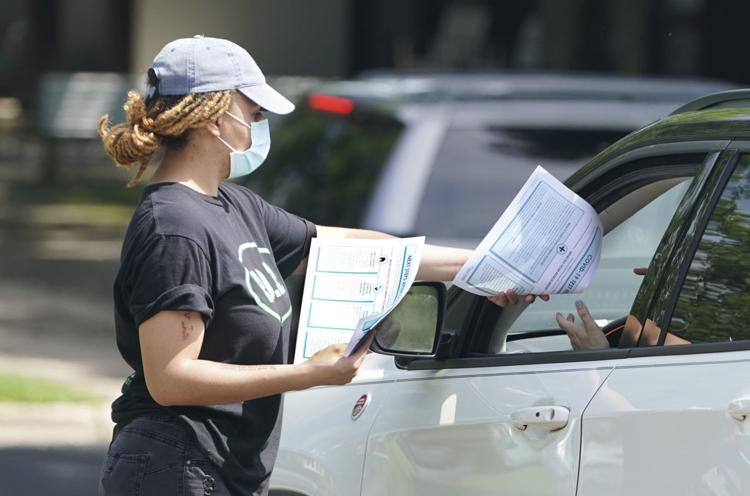 Virus testing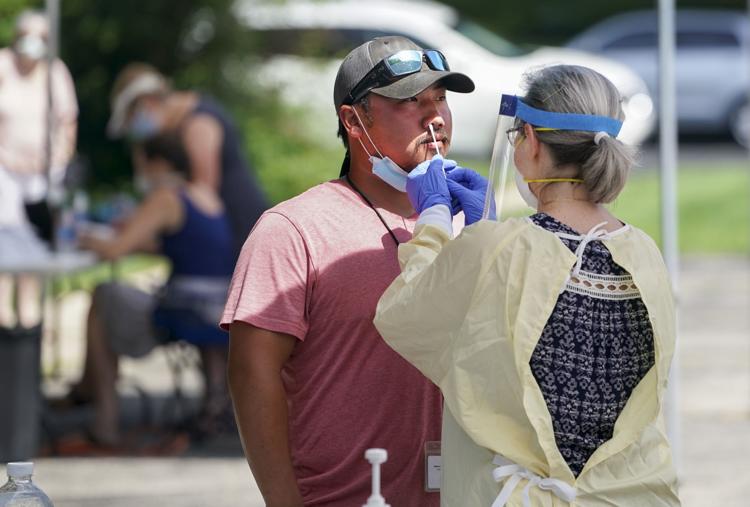 Henry Vilas Zoo reopens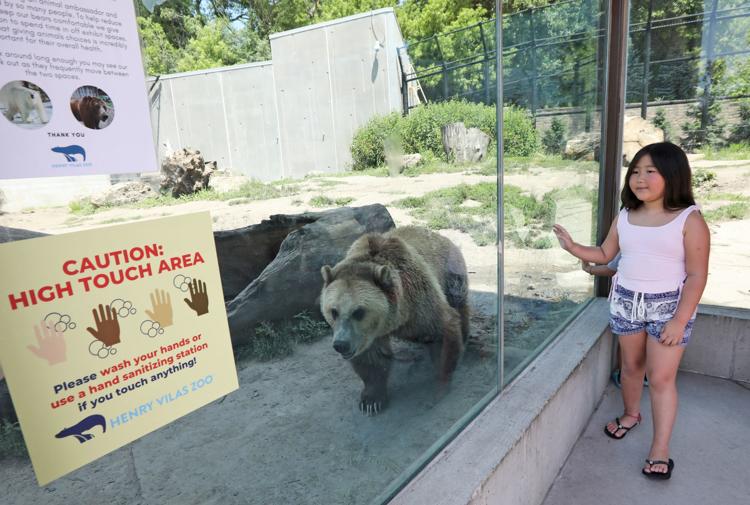 Union Terrace reopening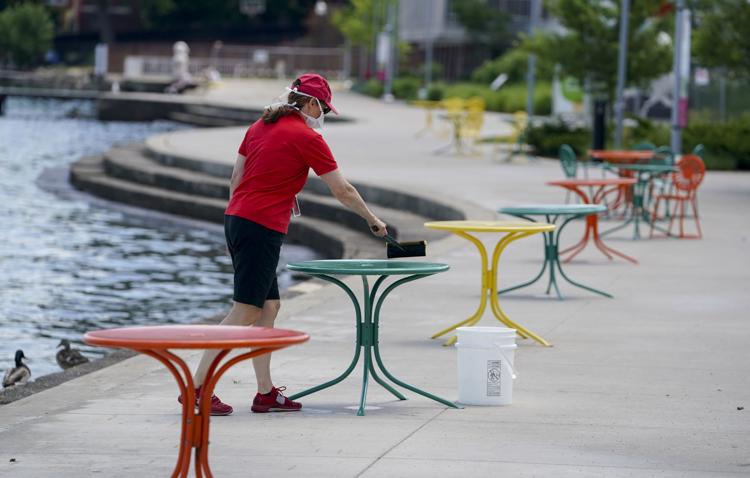 A Day to Remember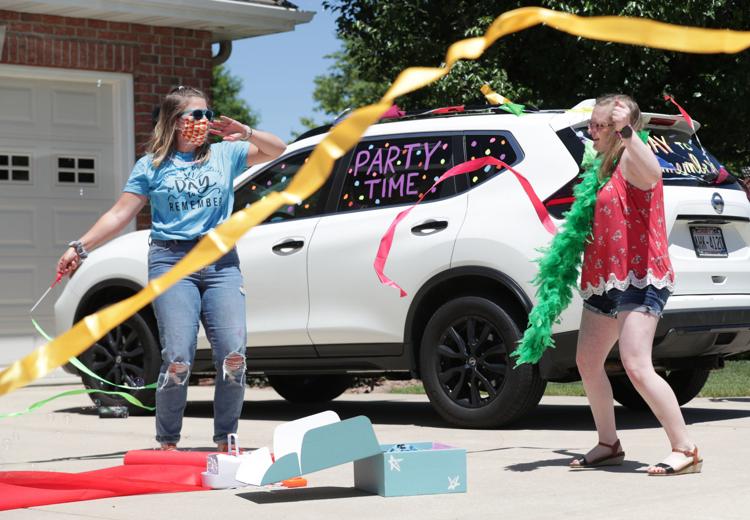 West High grads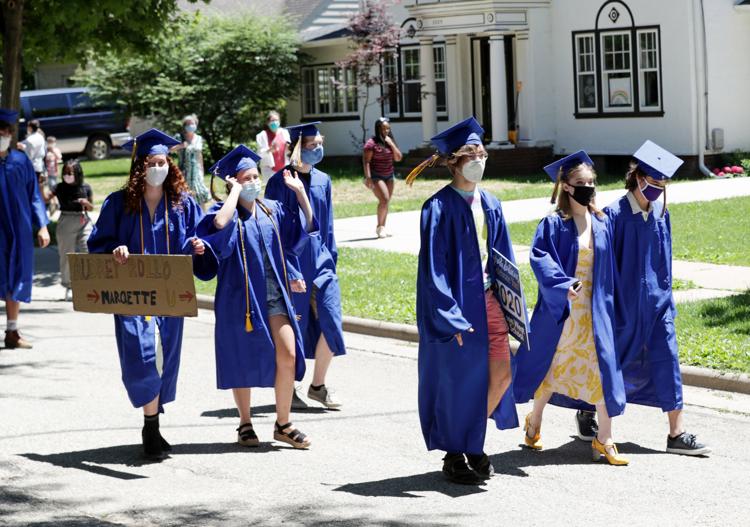 Pool openings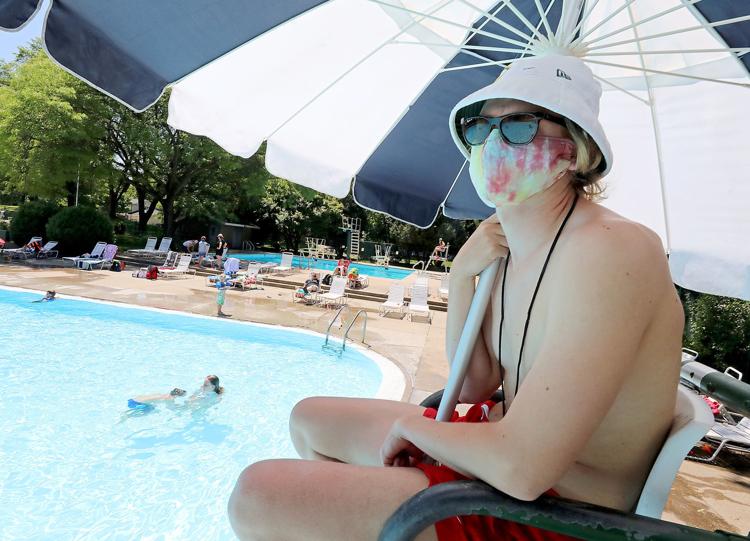 Grads on the Yahara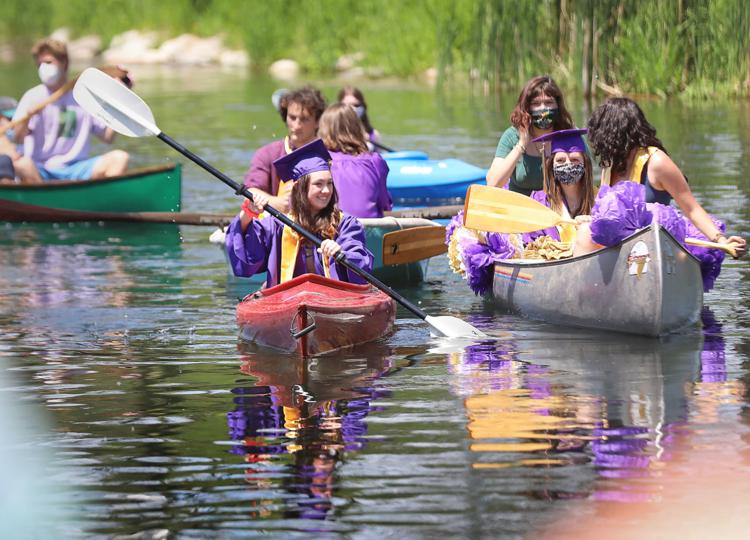 Fifth-grade graduation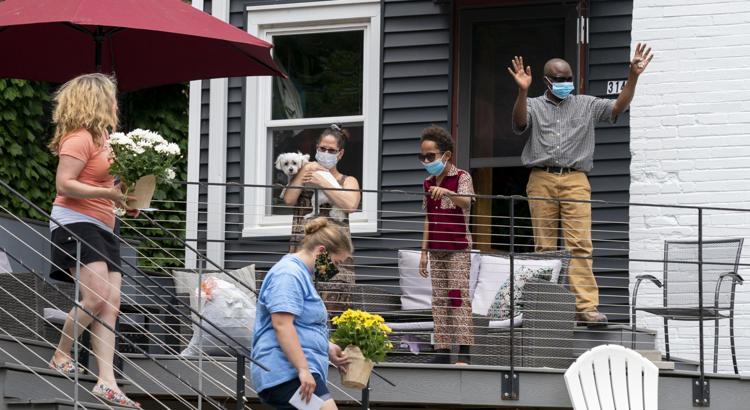 Tribes battling steep losses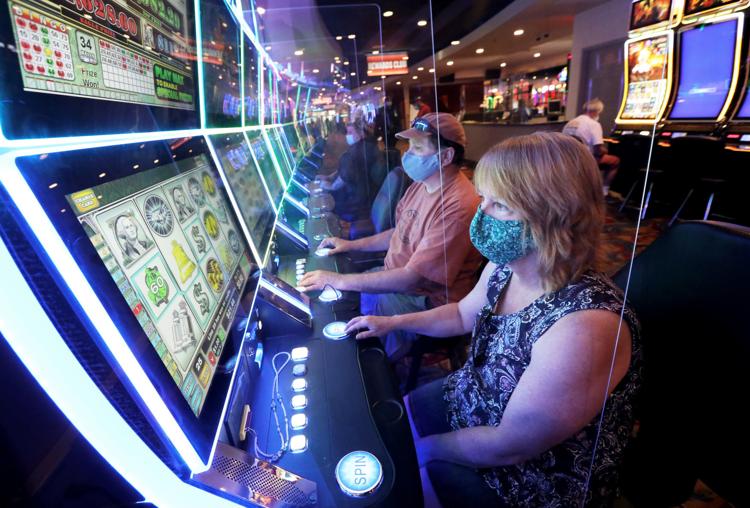 COVID-19 openings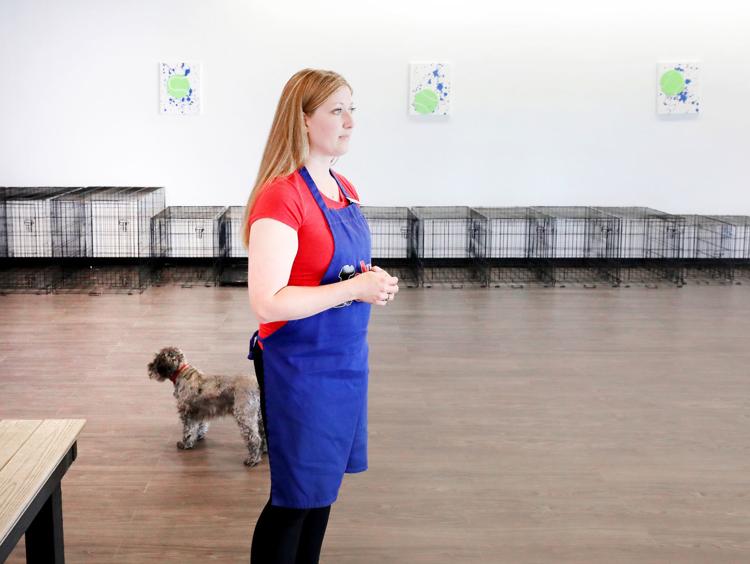 Picking up belongings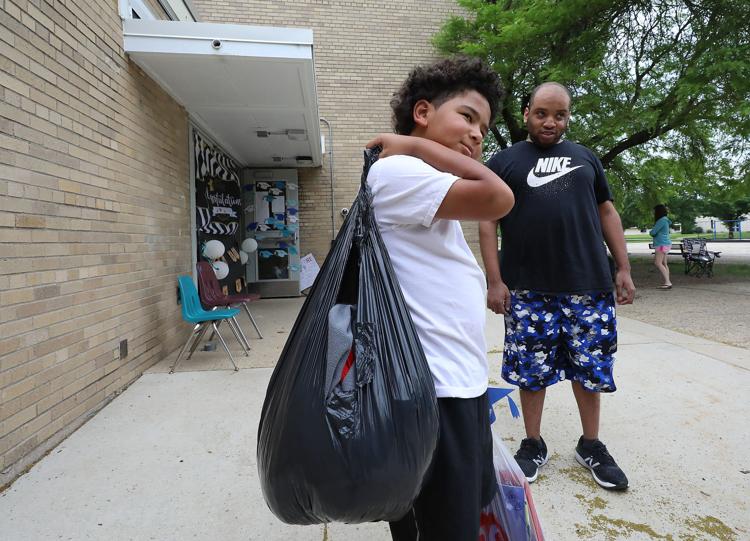 Downtown Businesses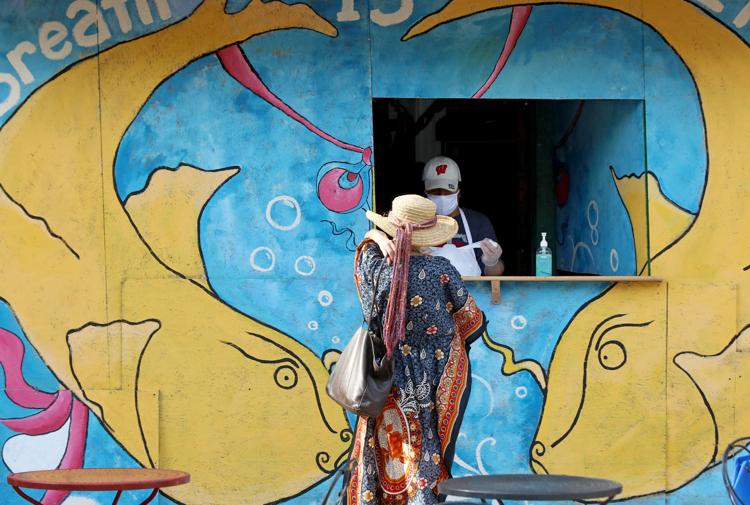 Covid transportation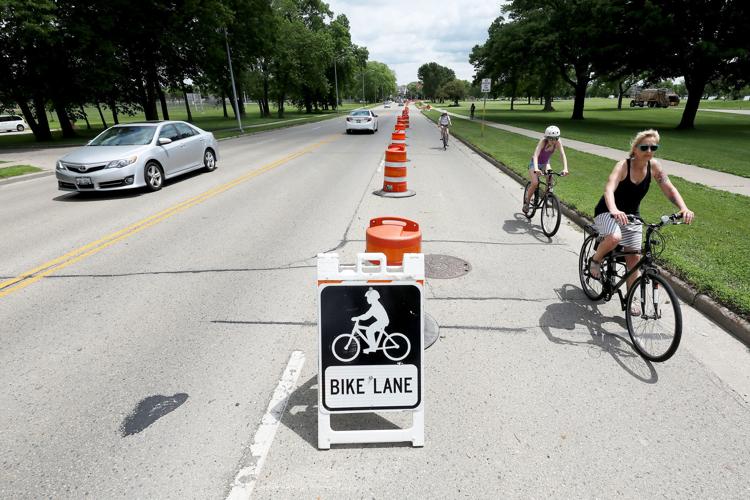 Church capacities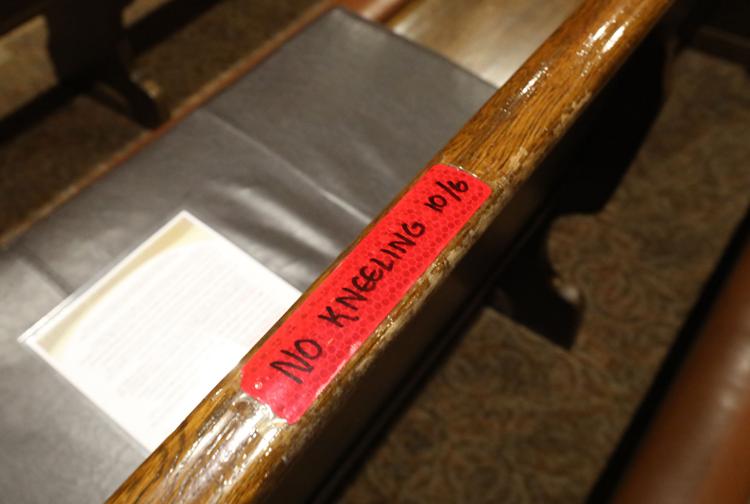 Church capacities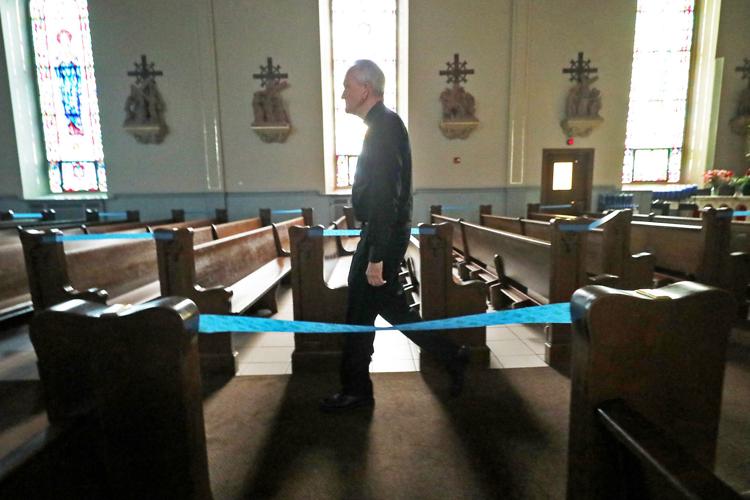 Prepping for reopening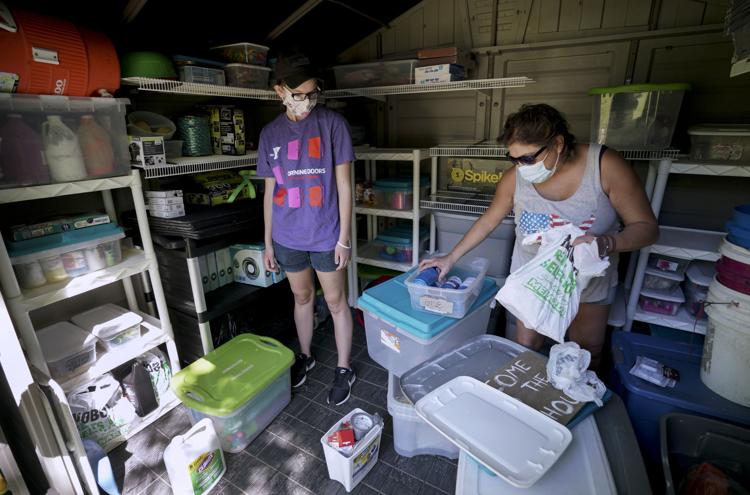 Warner Park - screening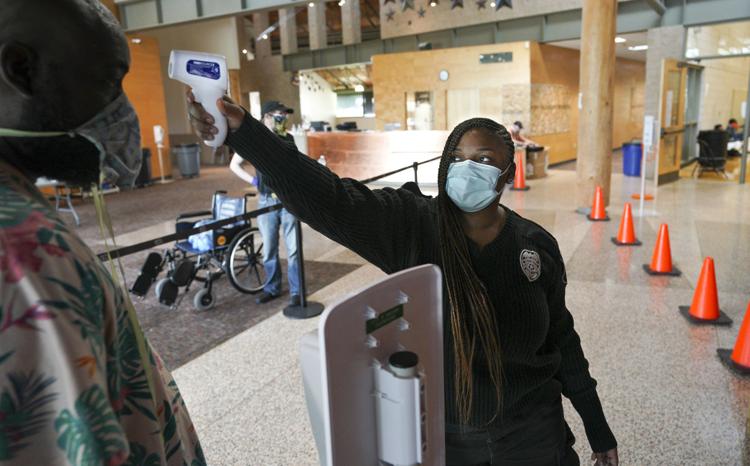 Outdoor Dining East Main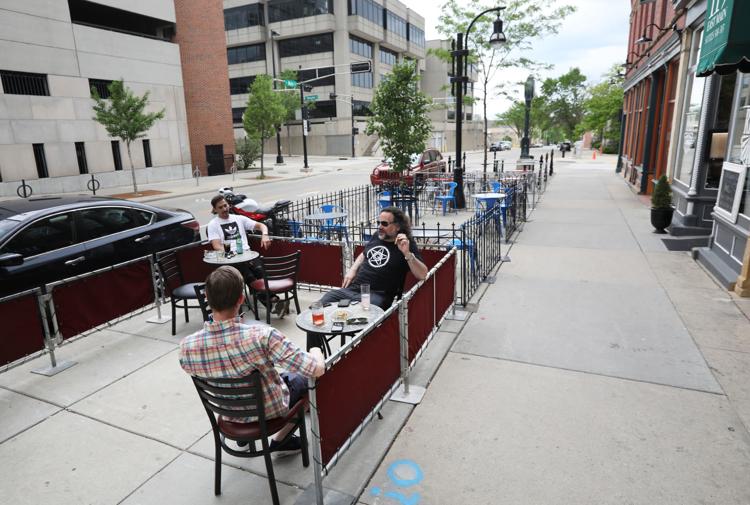 Spacing out customers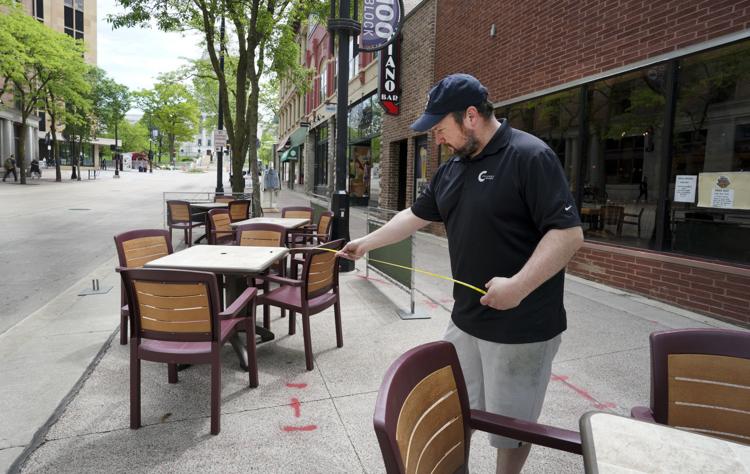 Getting a tattoo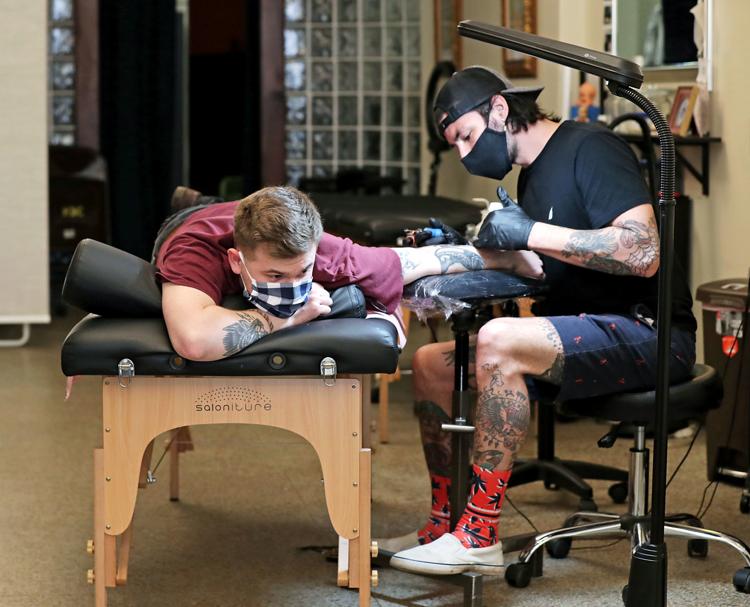 Memorial Day ceremony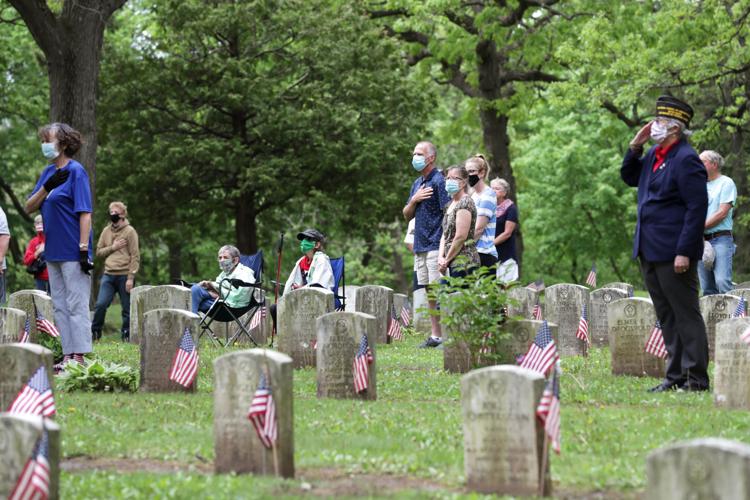 Memorial Day weekend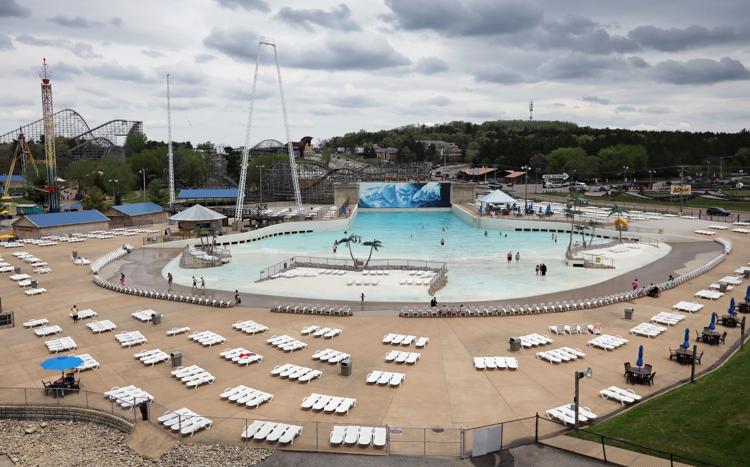 Tom Diehl, Tommy Bartlett Show not opening 2020, State Journal photo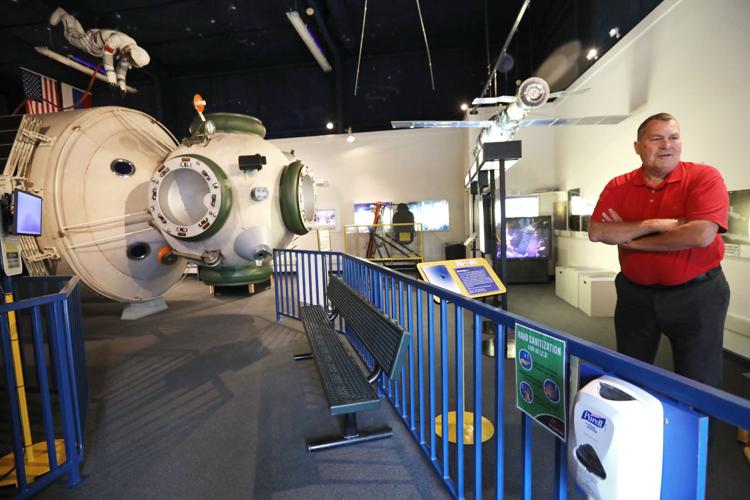 Salons Opening
Fitness openings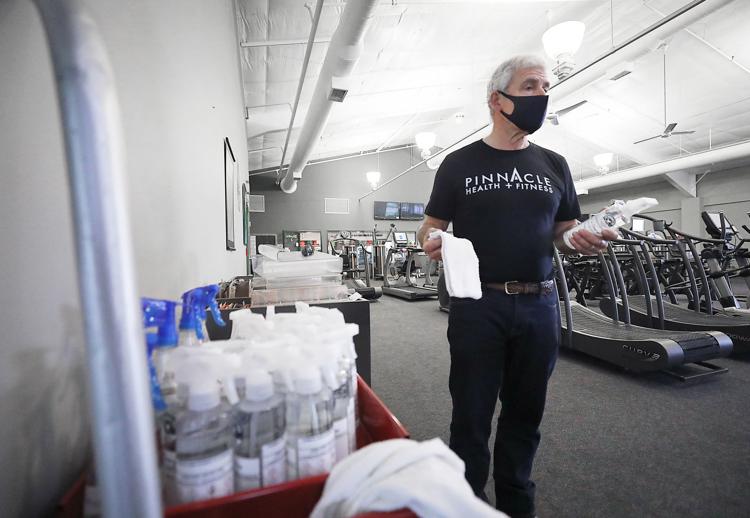 Duck Pond Drive-In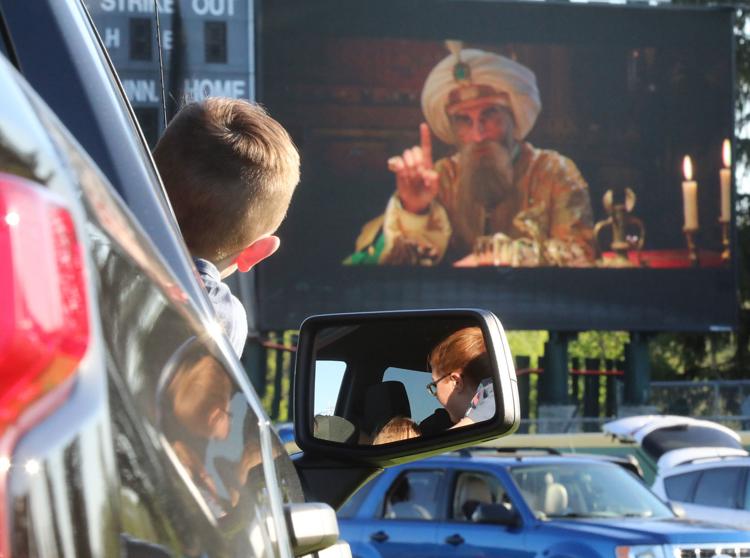 Memorial Union crowd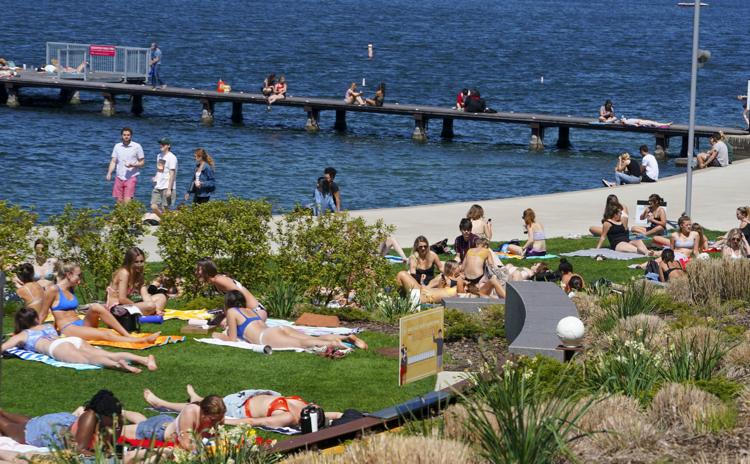 Child care at YMCA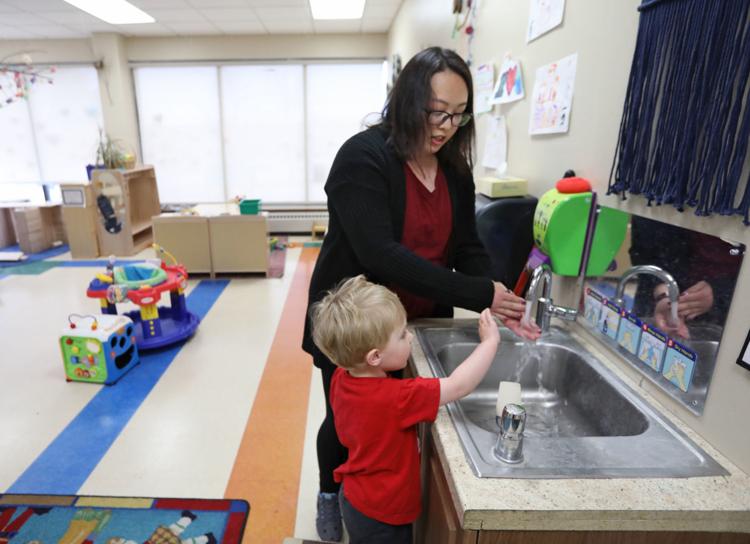 Bikers on Arboretum Drive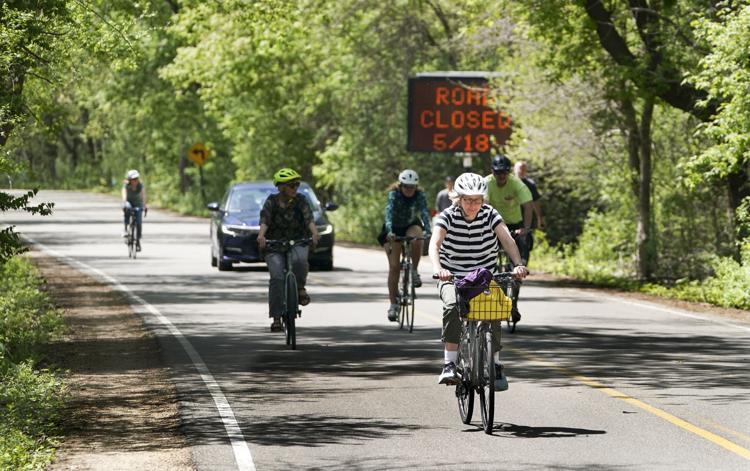 Brittingham Boats
Restaurant open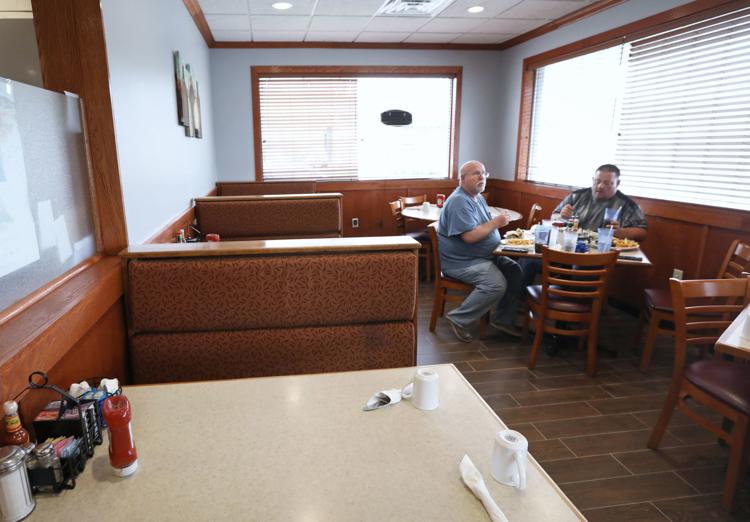 COVID-19 businesses reopen
Restaurant, bars reopen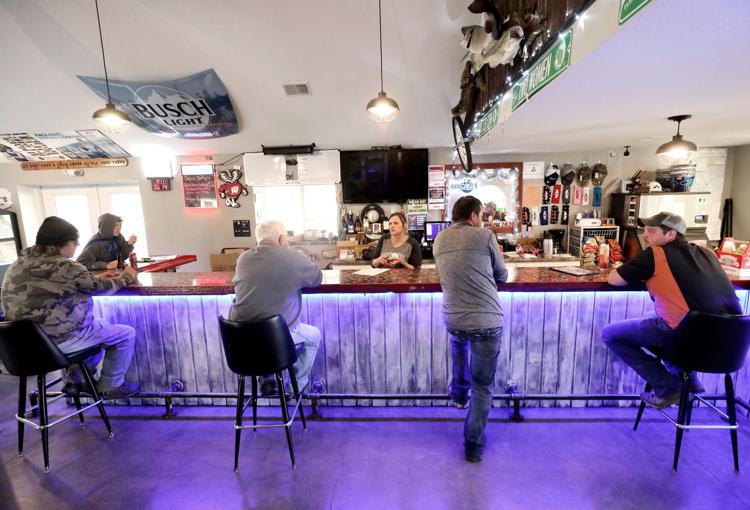 Dentist with patient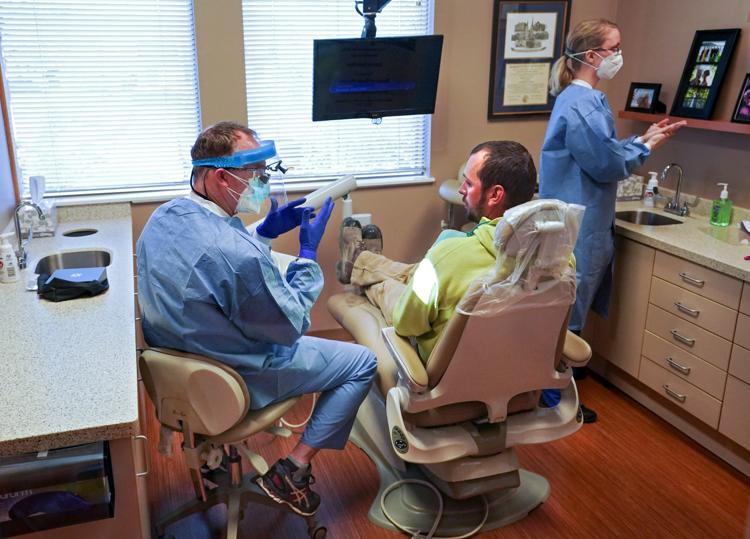 Dane County institutes order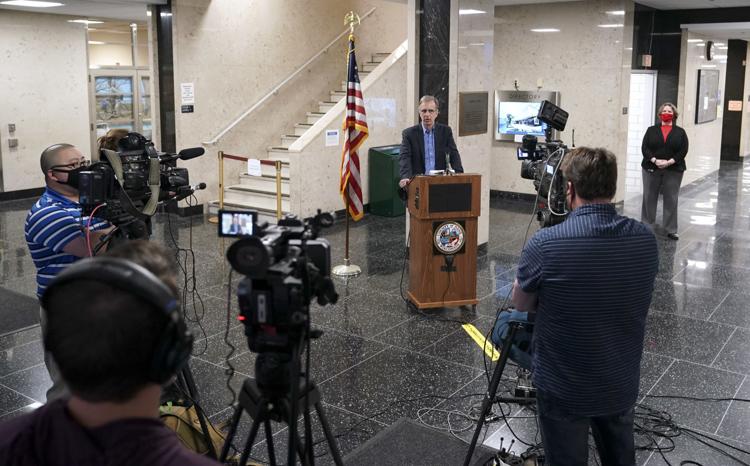 Carry-out food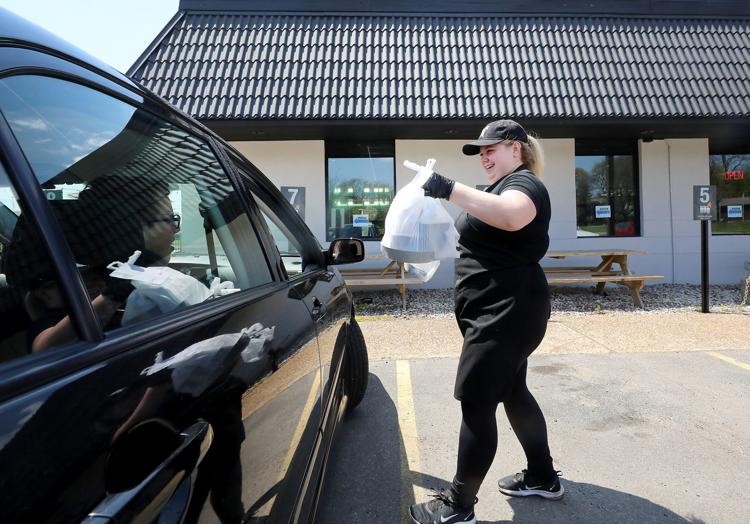 Small retailers reopening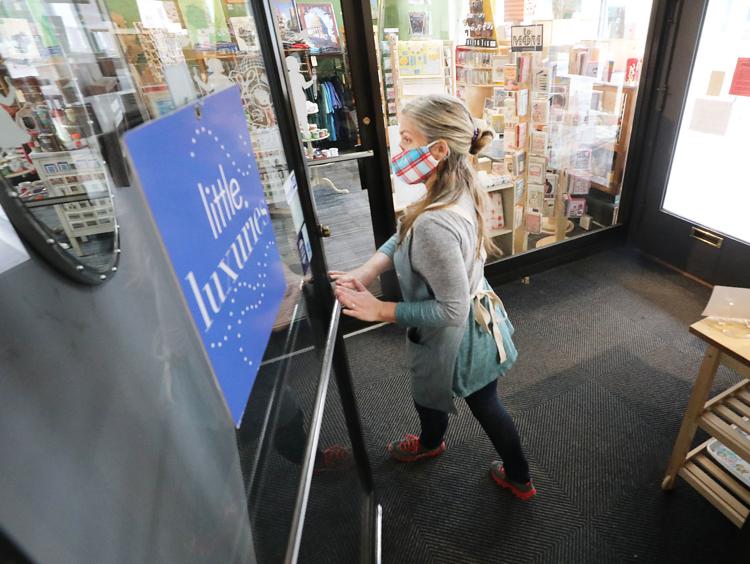 Shoe store reopening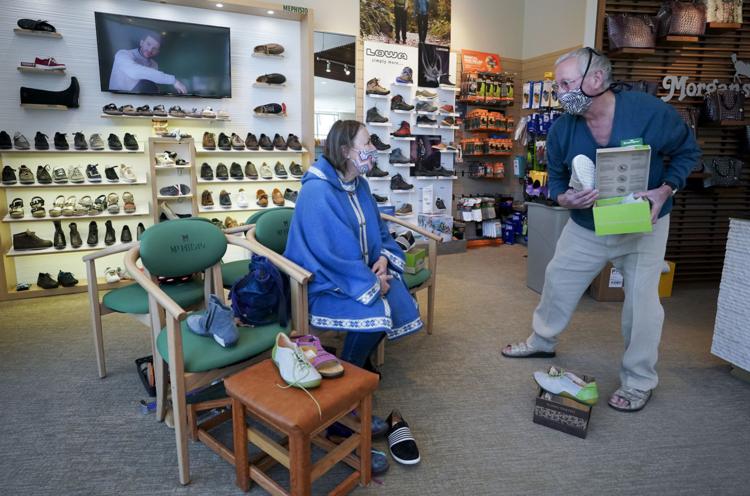 COVID 19 testing site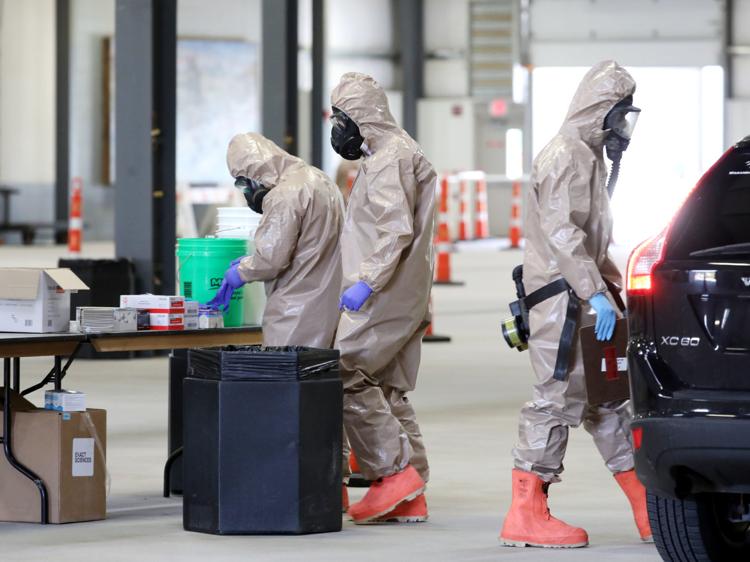 COVID 19 testing site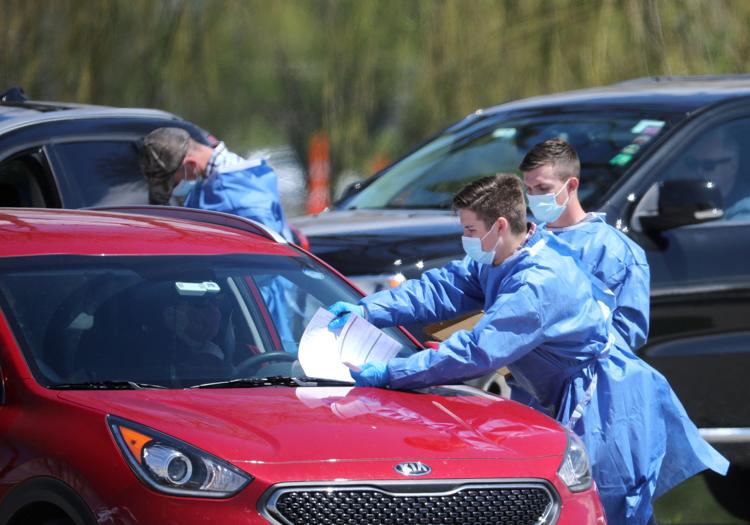 UW-Madison virtual graduation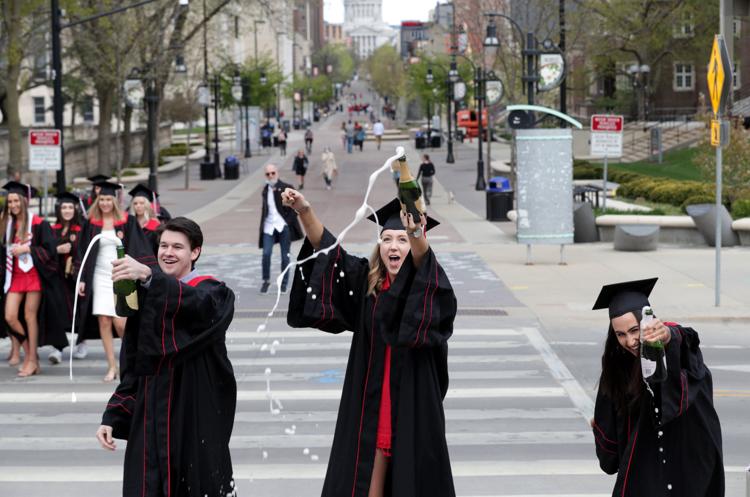 Monona Library Curbside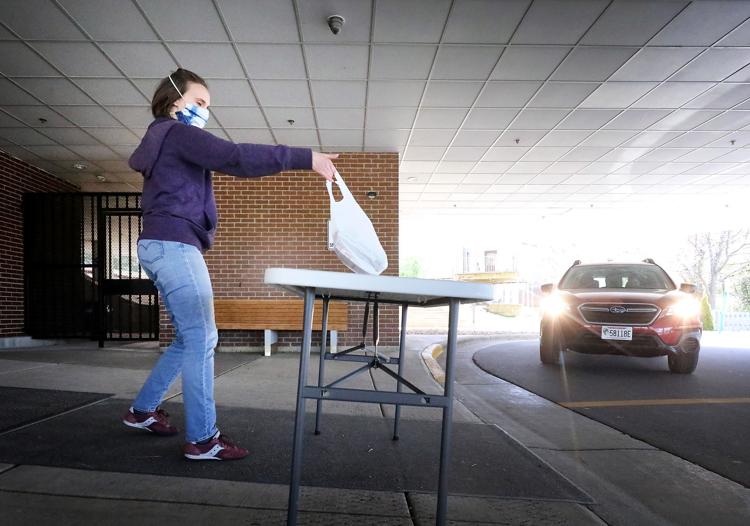 COVID-19 meat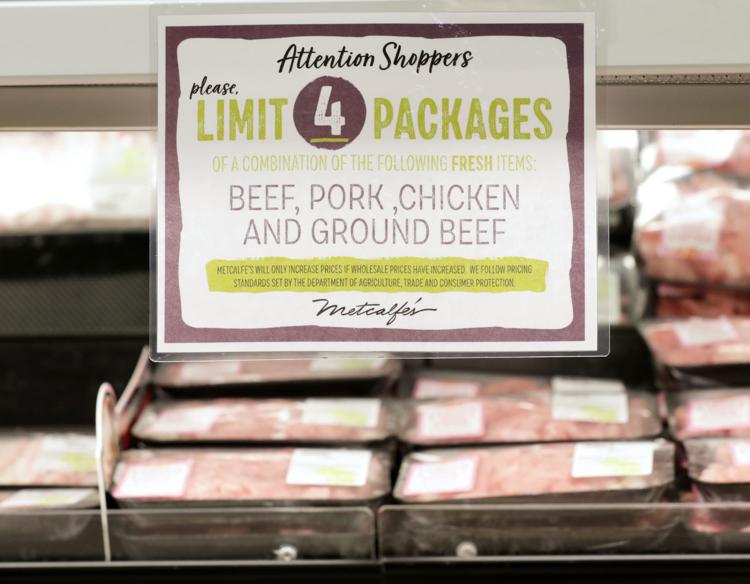 Homeless in parks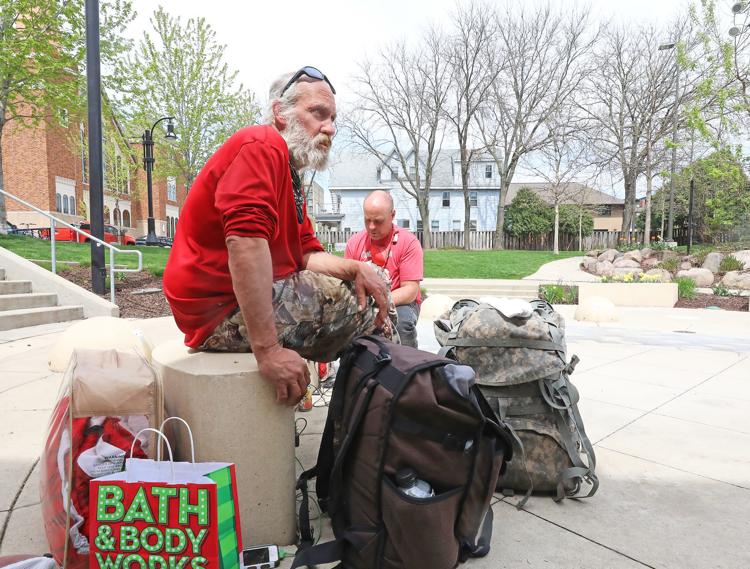 UW Commencement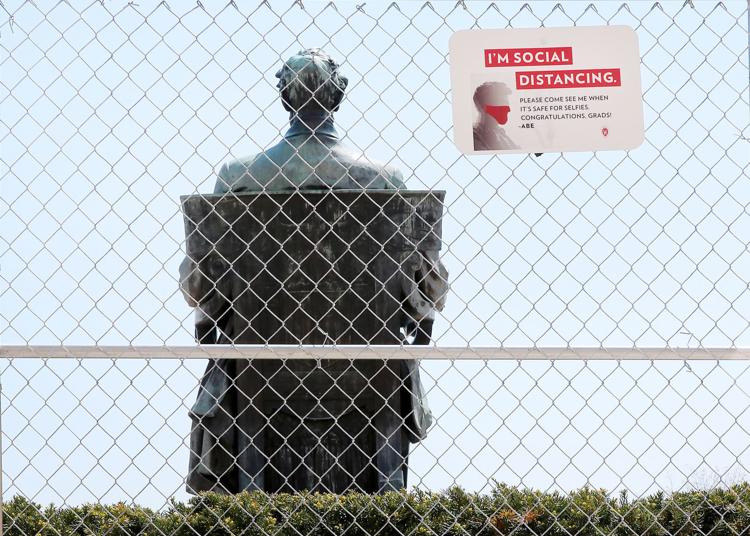 River Food Pantry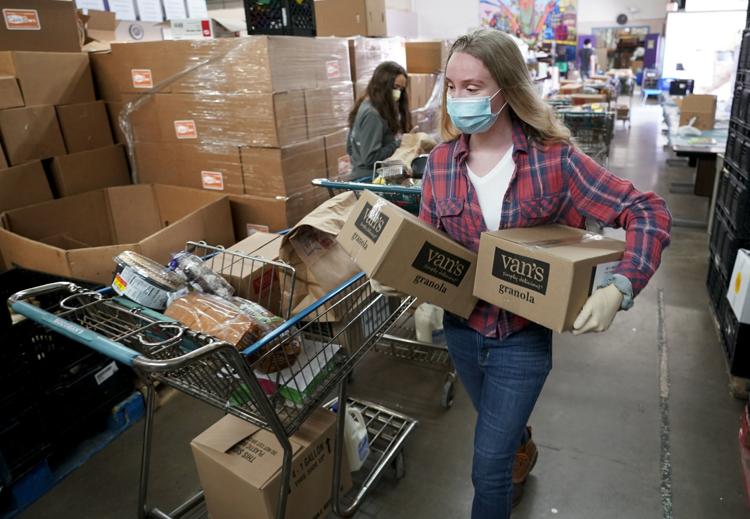 Dane County tourism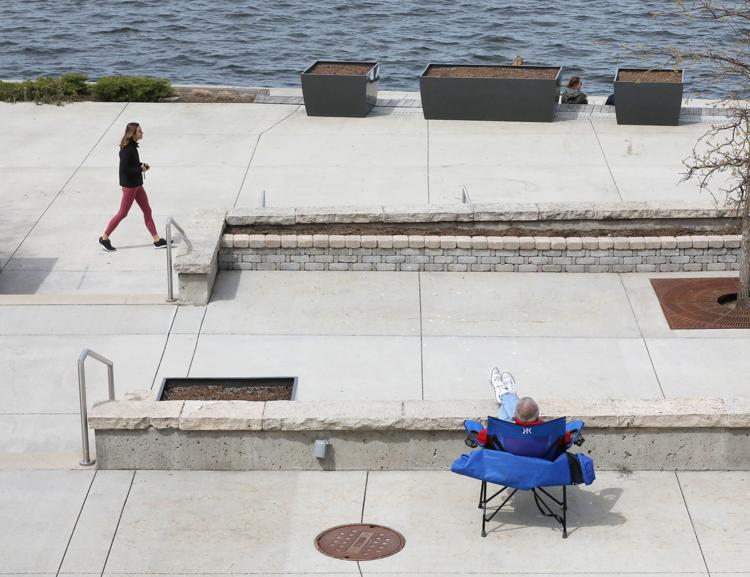 "Outside Looking In: A Drive-Thru Exhibition"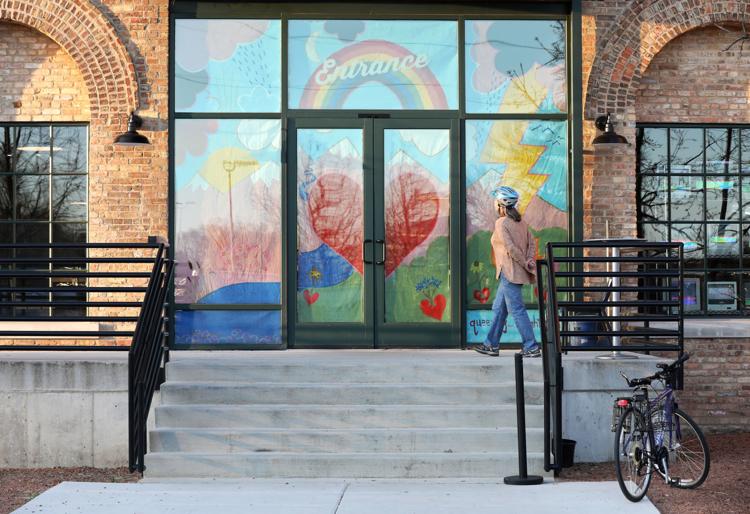 COVID-19 Menards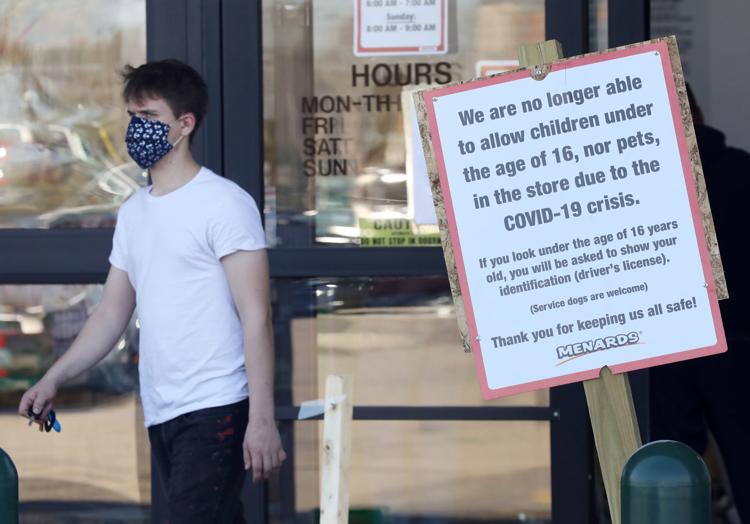 Covid Assembly Hearing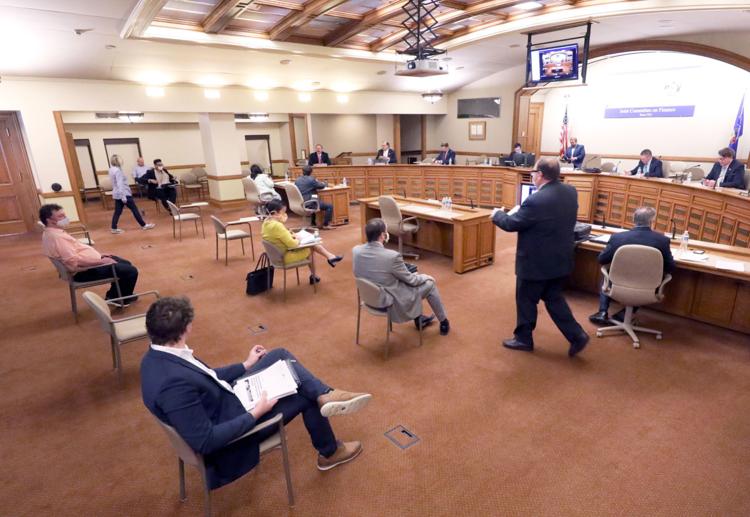 UW furloughs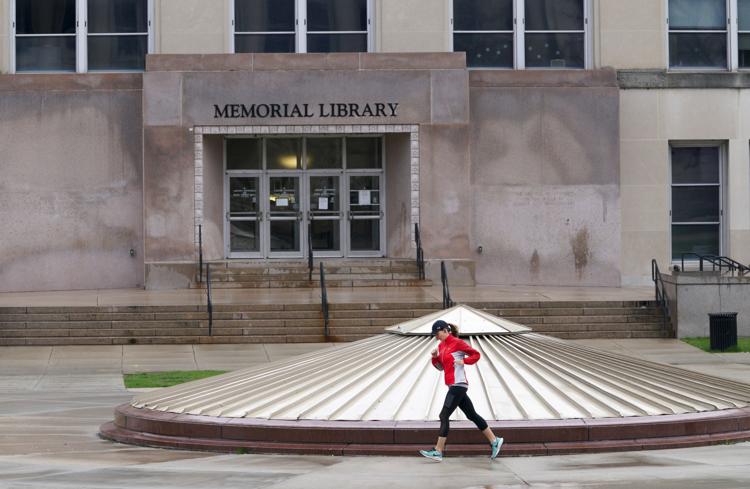 Stay safe, Badgers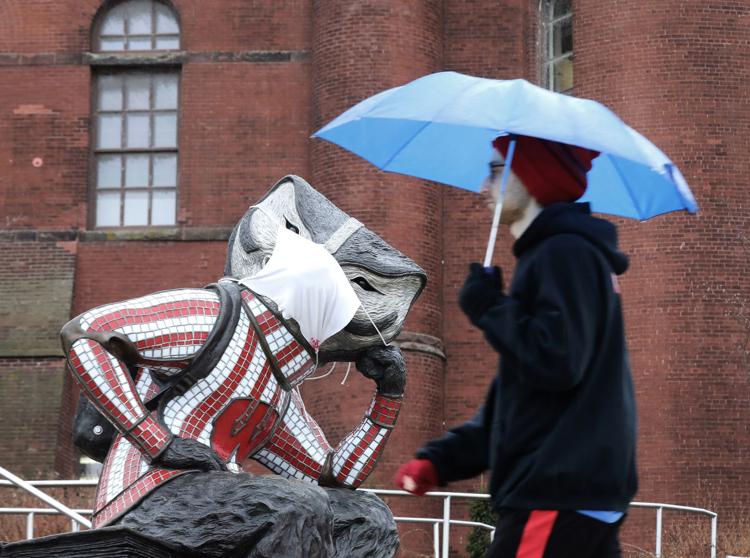 Celebrating 103 - From a distance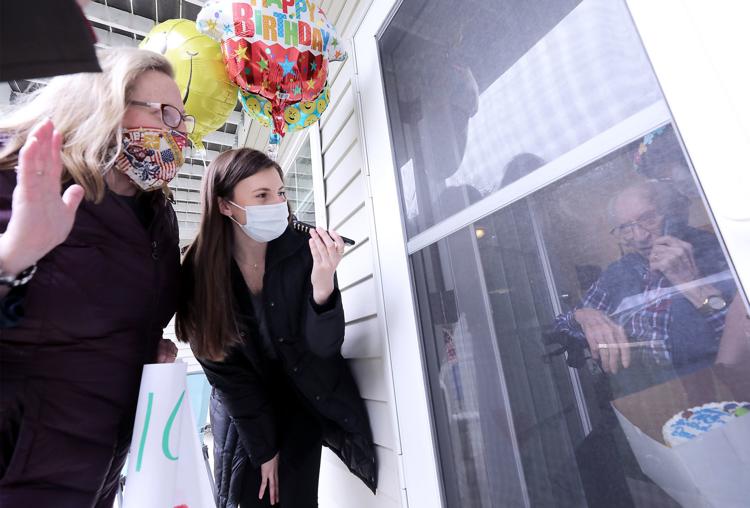 COVID-19 protest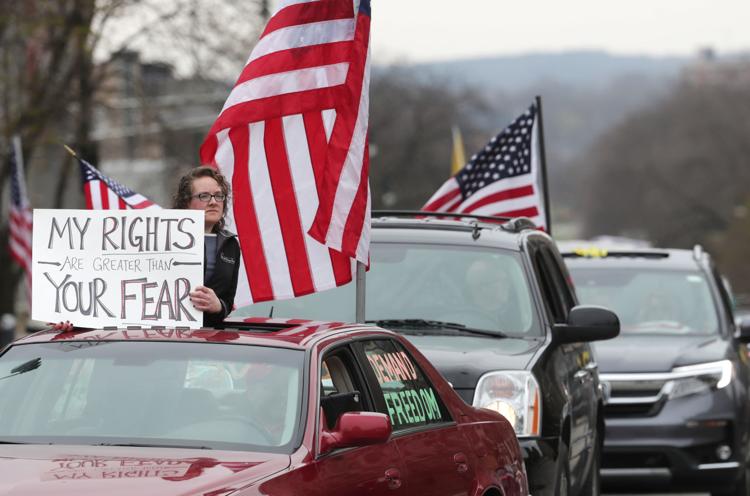 COVID-19 candle installation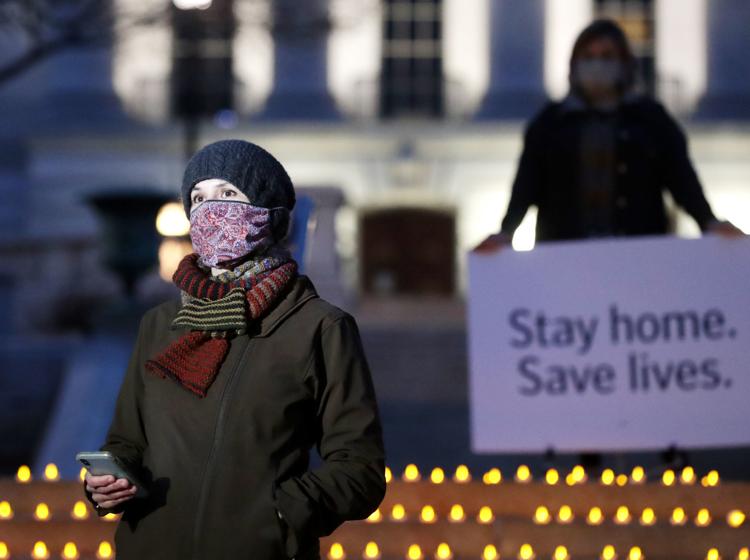 COVID-19 candle installation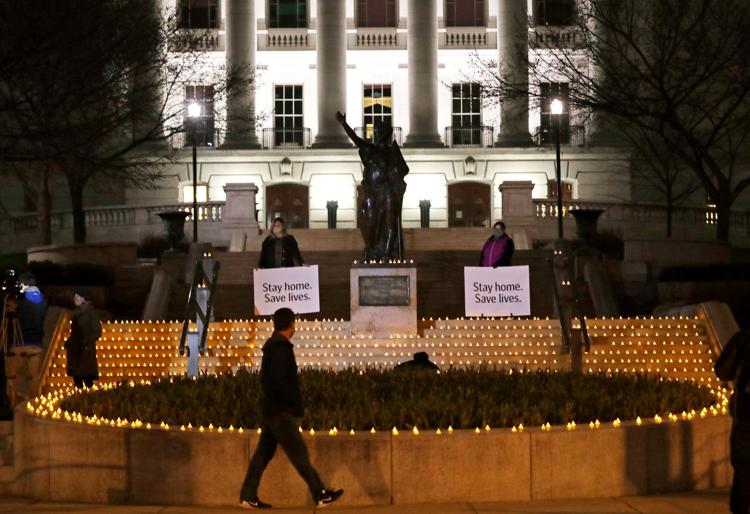 A fishing opener amid COVID-19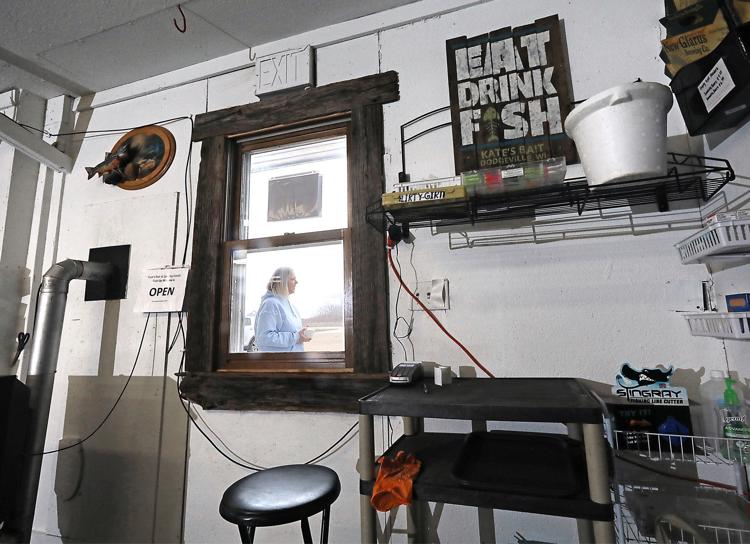 COVID-19 UW-Madison students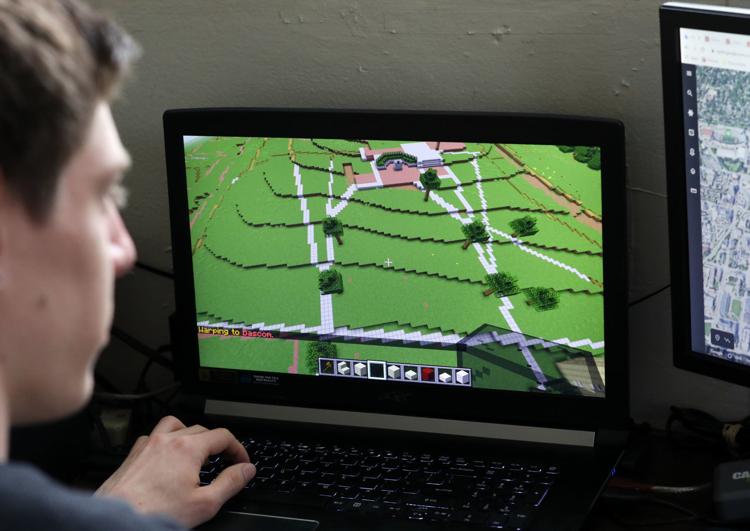 Covid Public Employees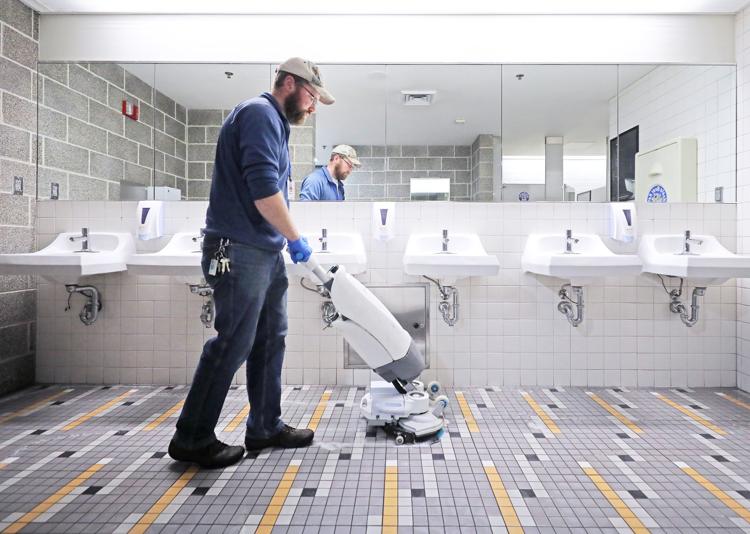 Act of Appreciation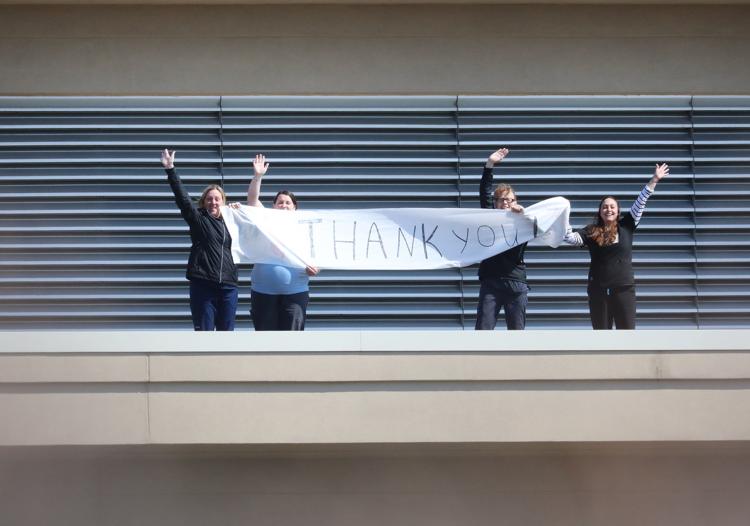 Brazelton with video screen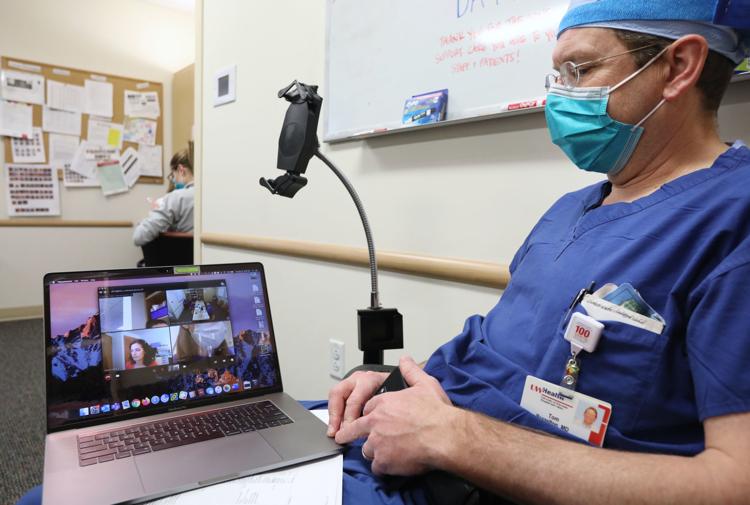 Saris stays busy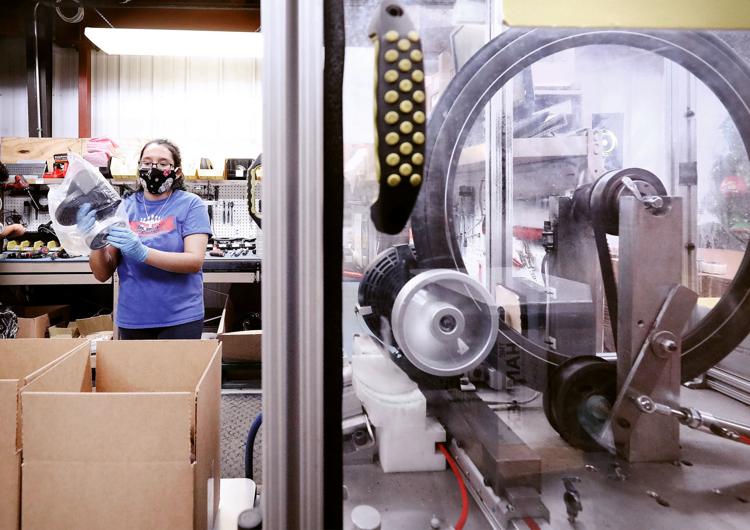 Absentee ballots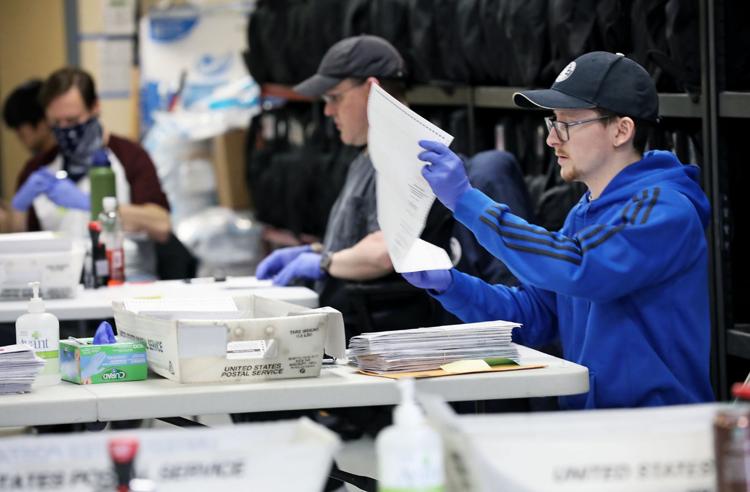 UW Covid Testing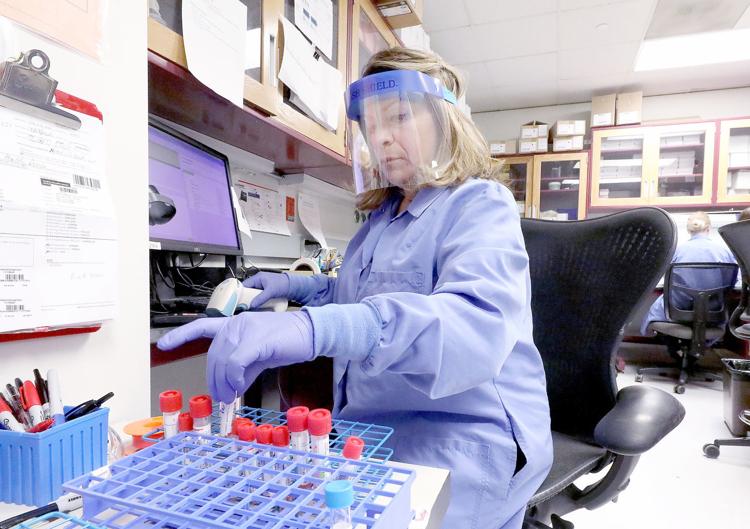 Covid State Parks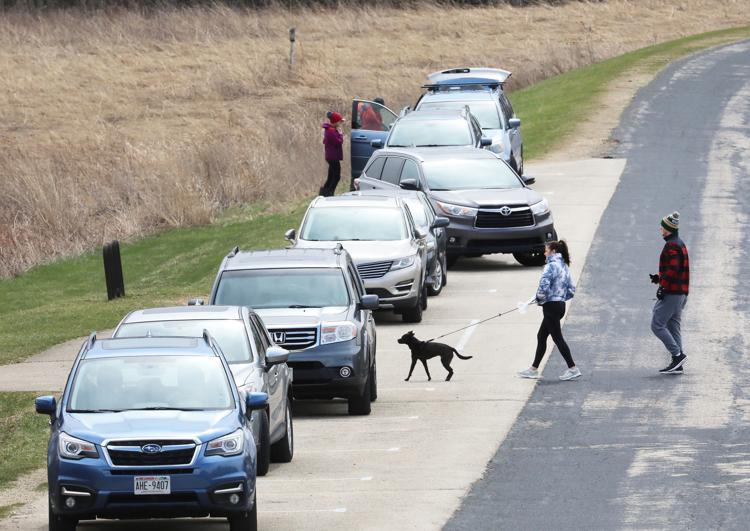 Easter baskets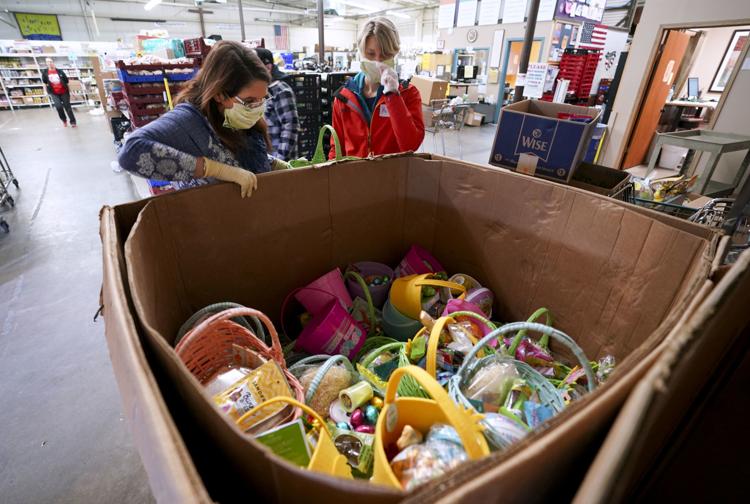 As social distancing progressed into an official order to stay in our homes, Madison has started to look more like an empty shell rather than …
Election Day with COVID-19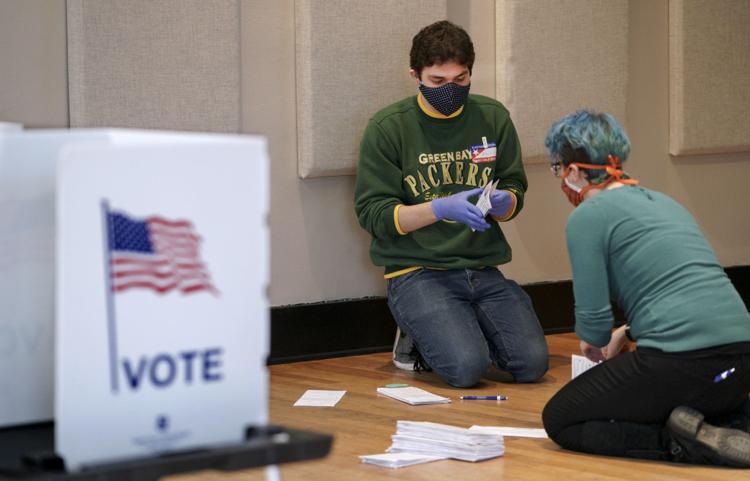 COVID-19 Journaling Project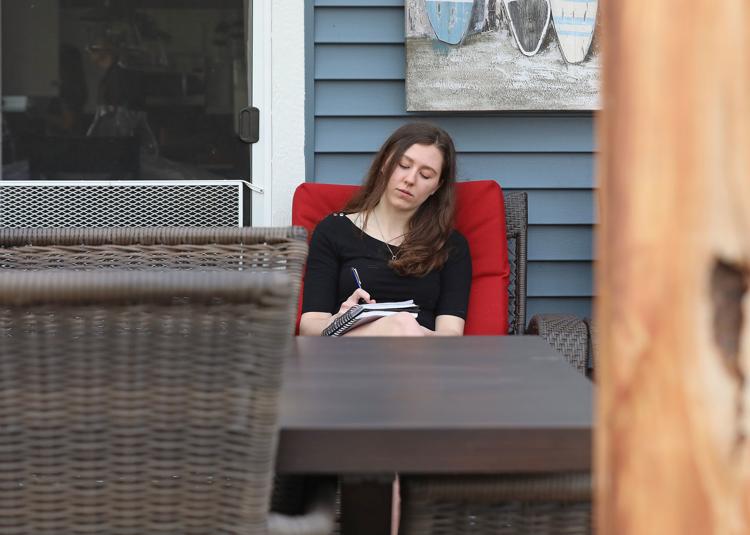 Election Day protest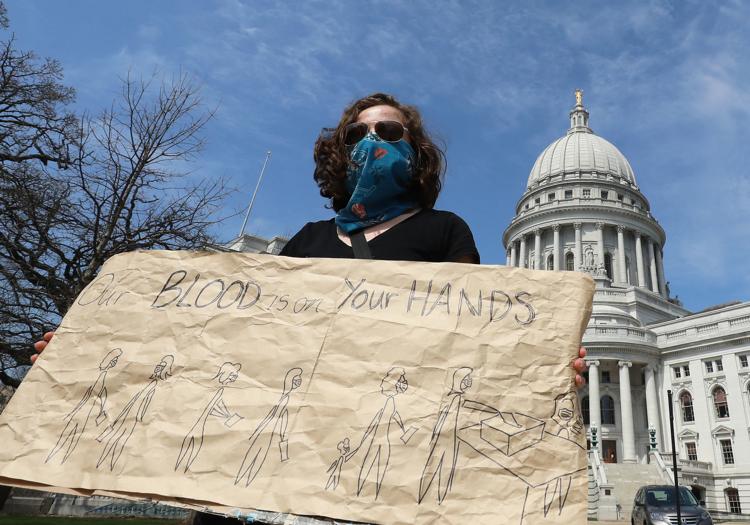 Election Day with COVID-19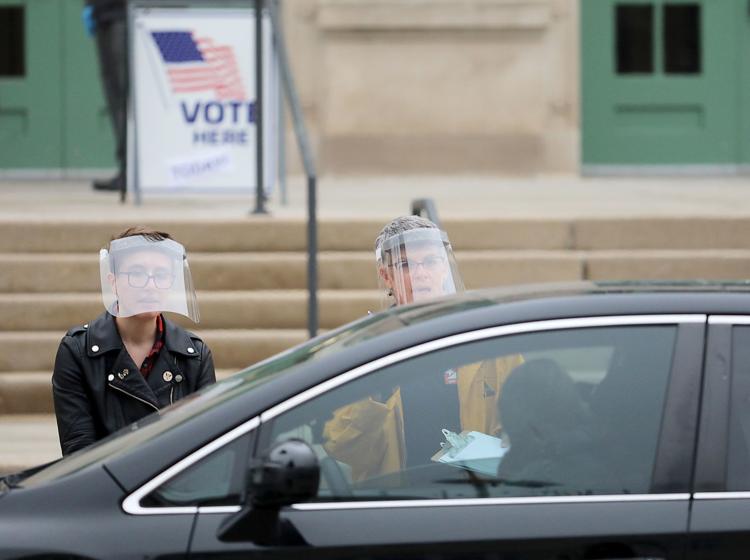 Honoring Essential Workers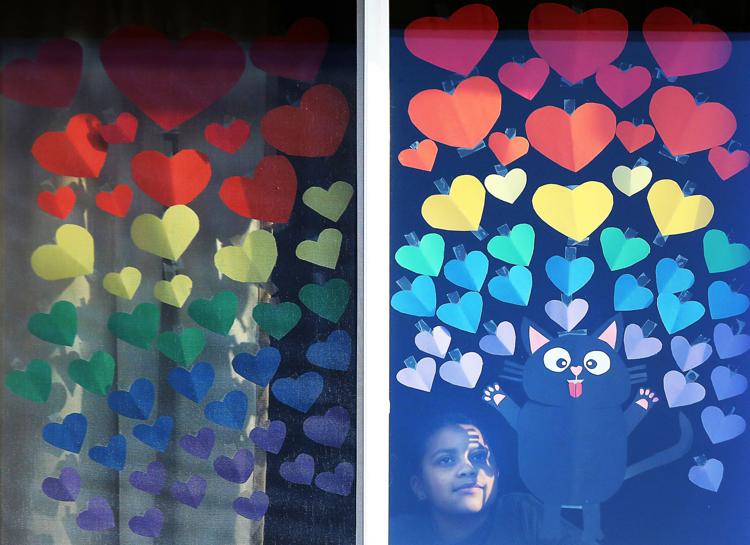 Metro Transit Butler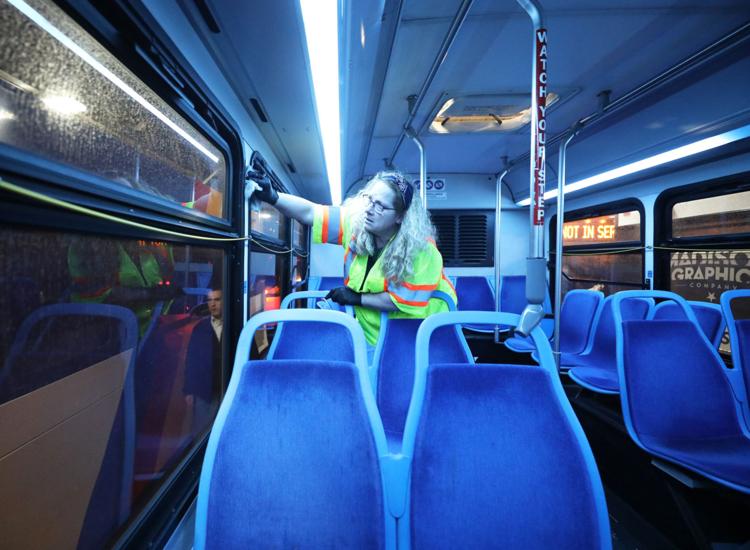 Election set for Tuesday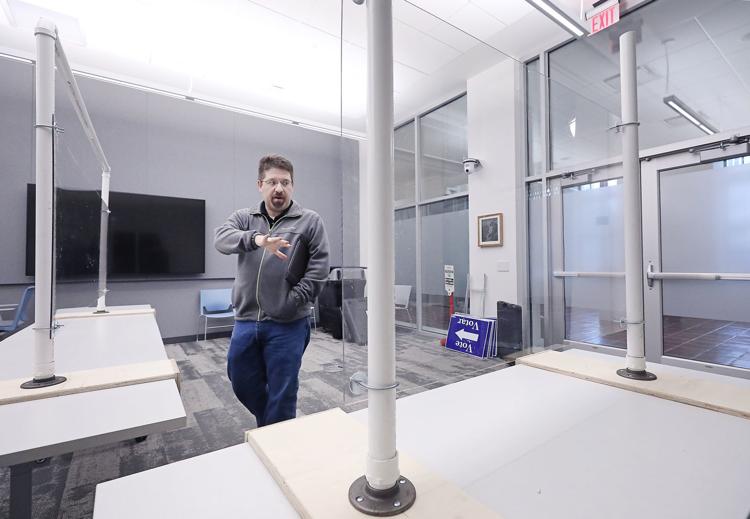 Robots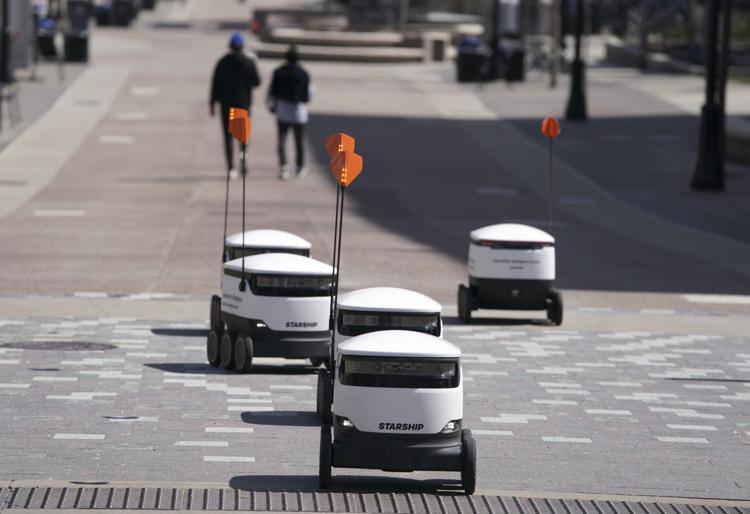 Nolan family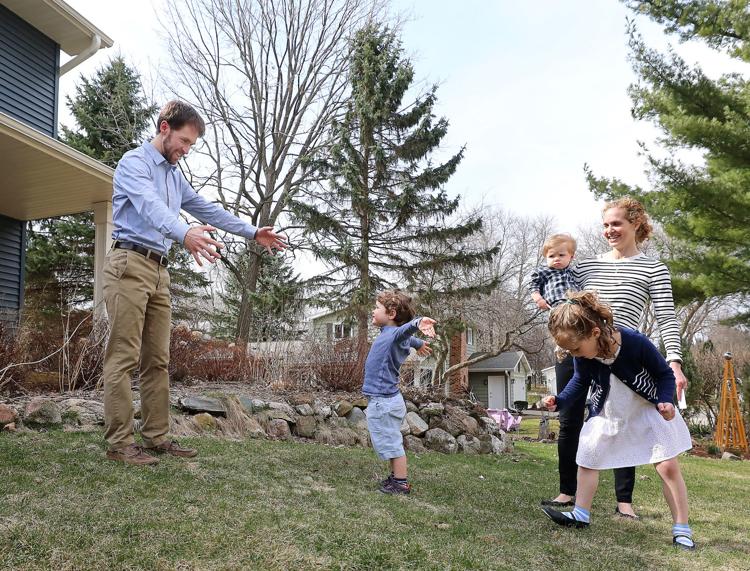 Stressed over closure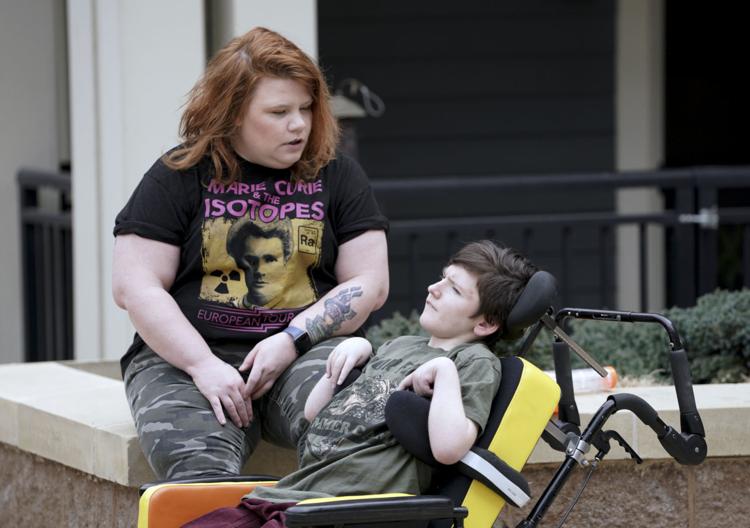 Amy Shircel, former COVID-19 patient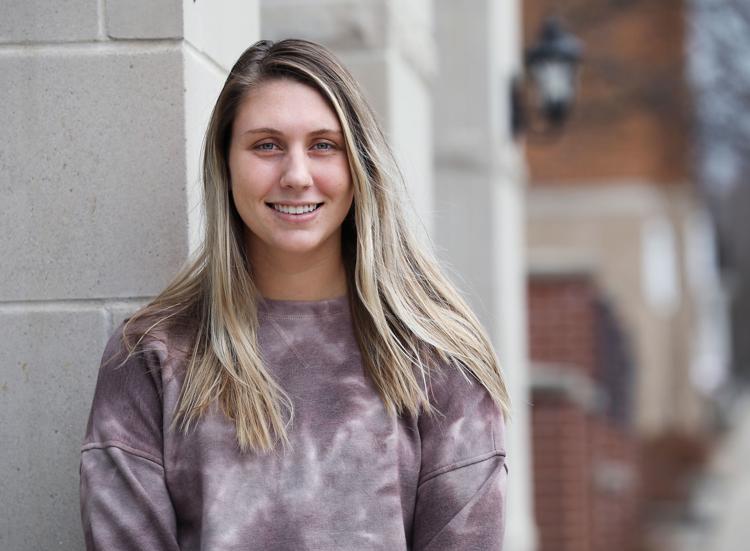 COVID-19 retail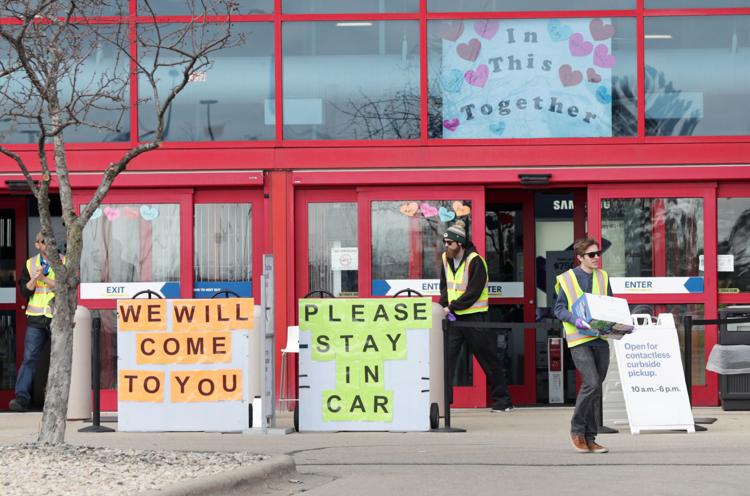 Playground closed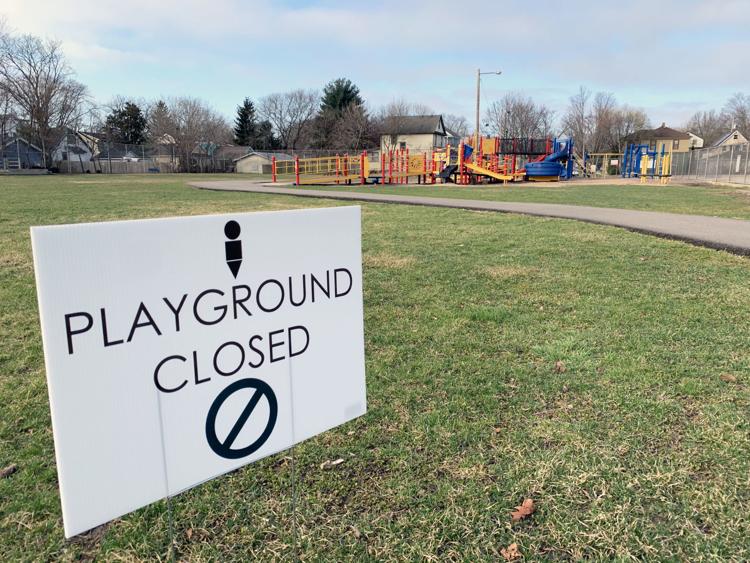 Little Library closed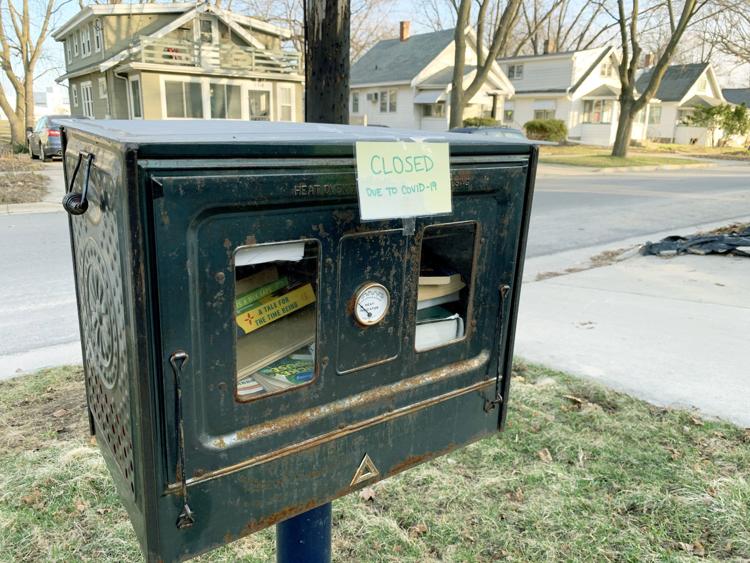 Entryway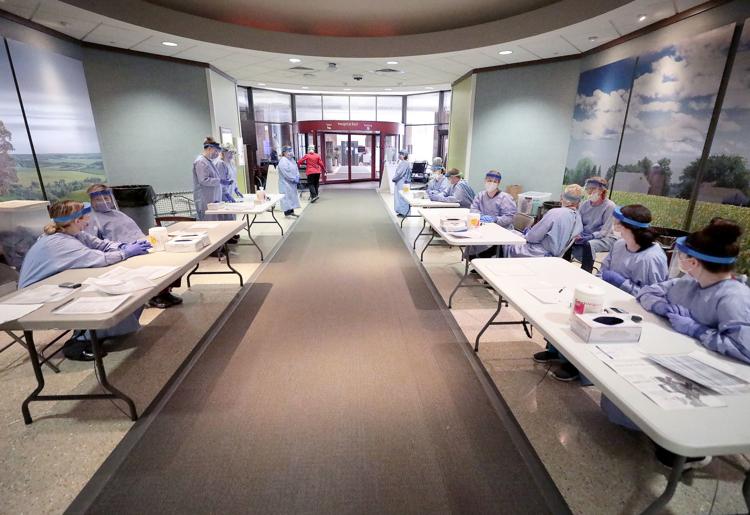 Face shields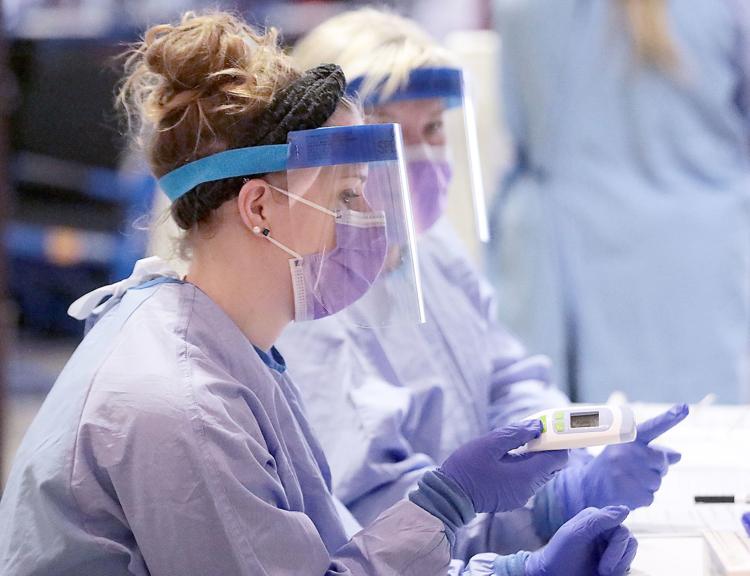 Carwash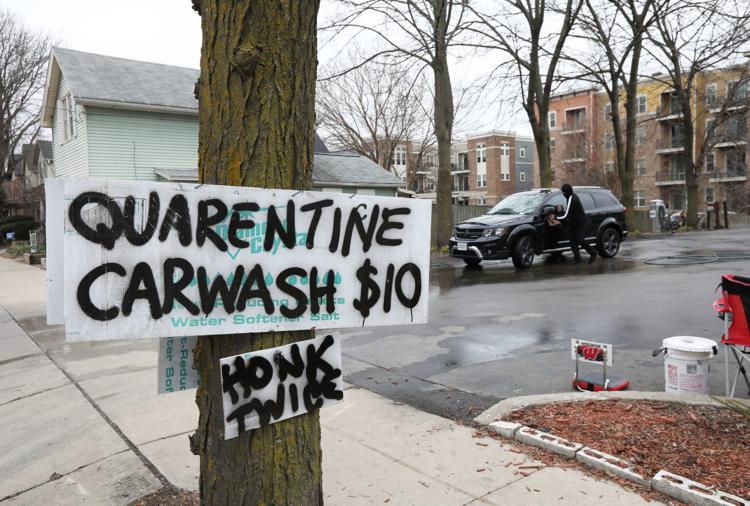 Rent strike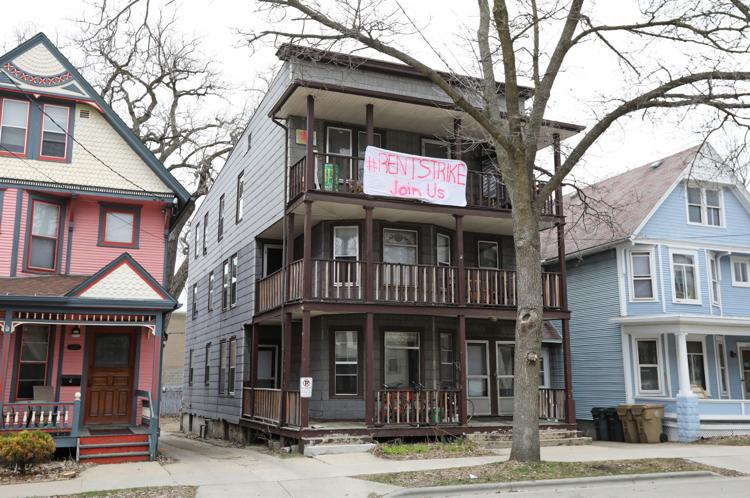 Election COVID-19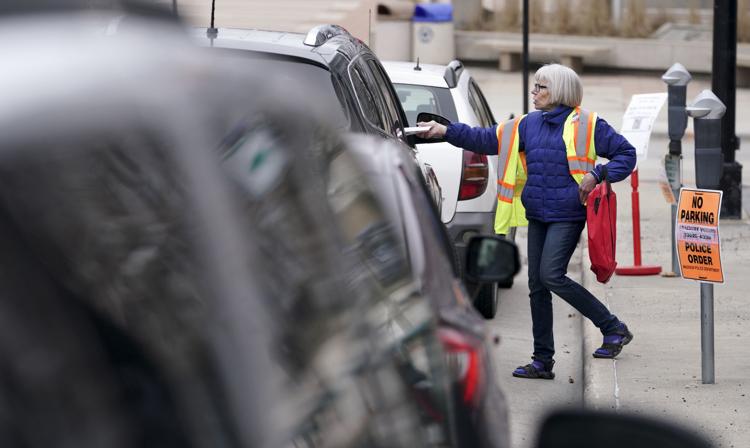 Precious Cargo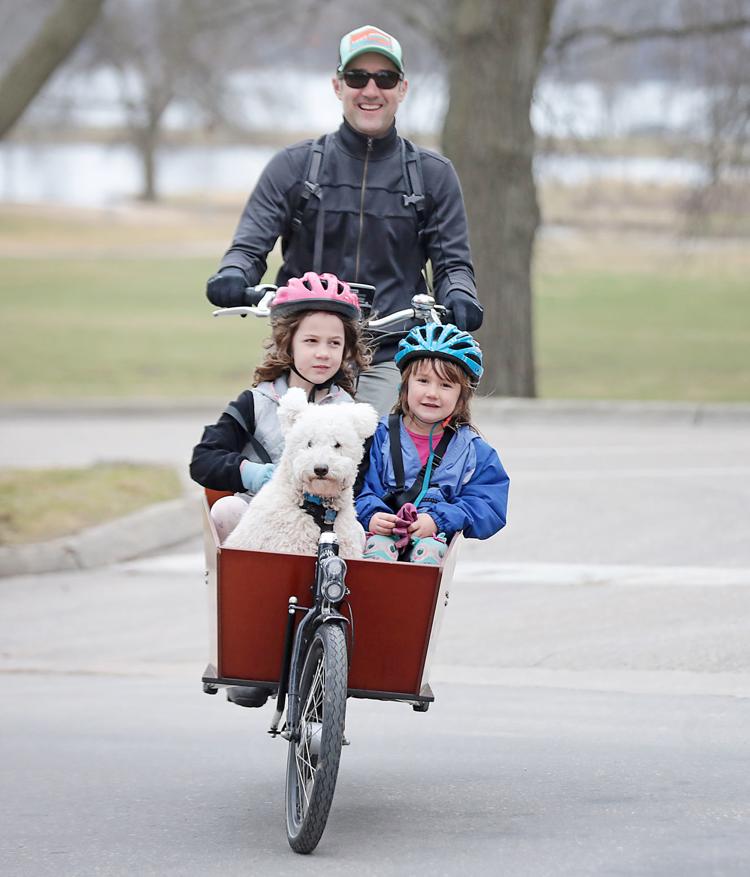 Chad Backes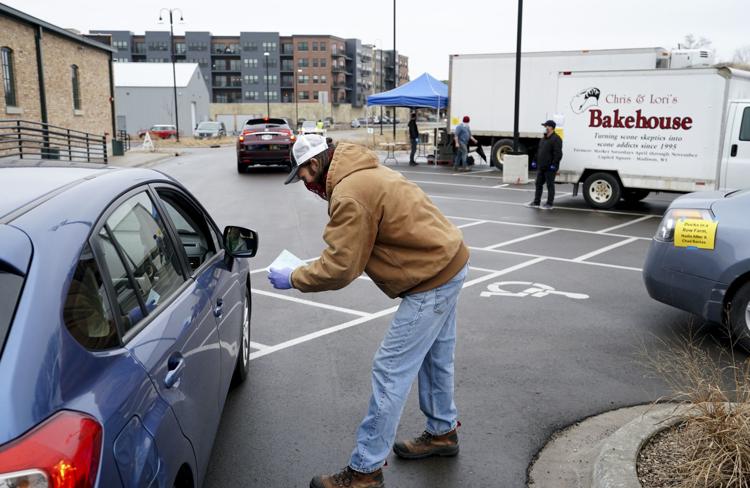 Lori and Chris Robson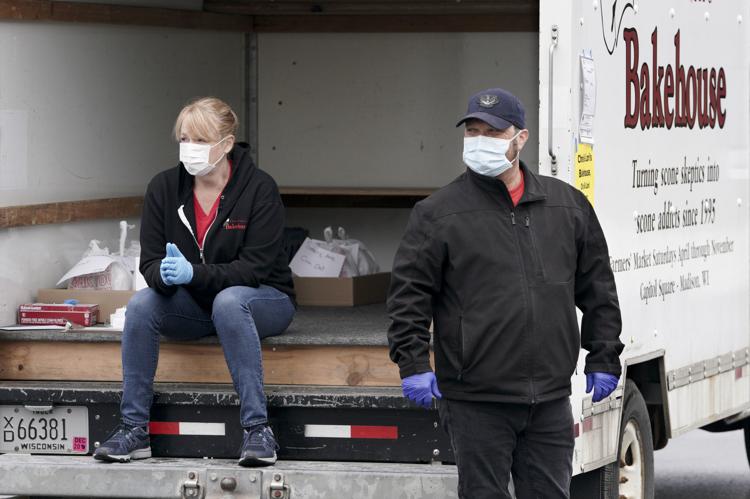 Tourism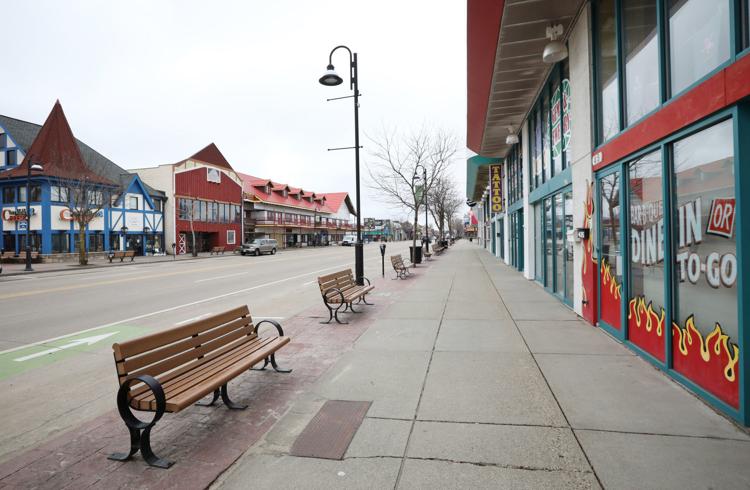 Tourism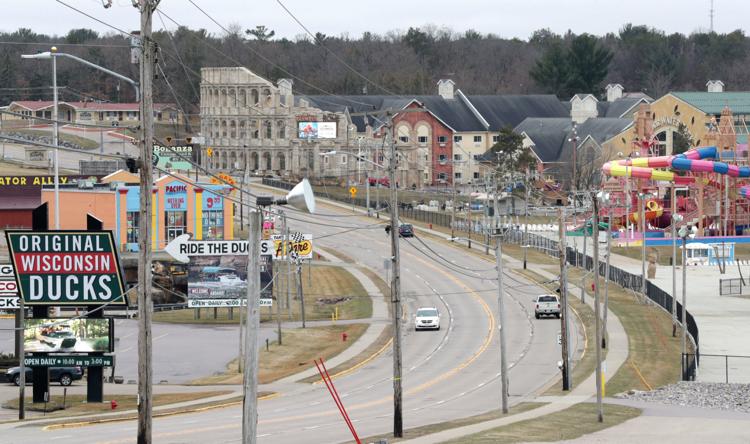 City Church live stream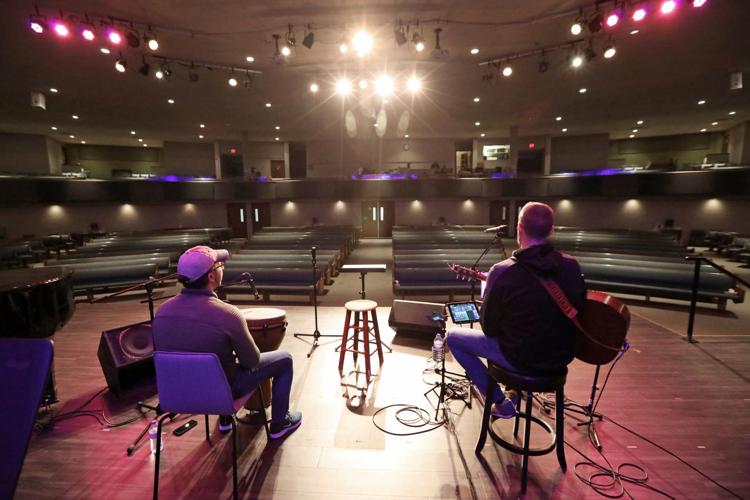 Covid Funerals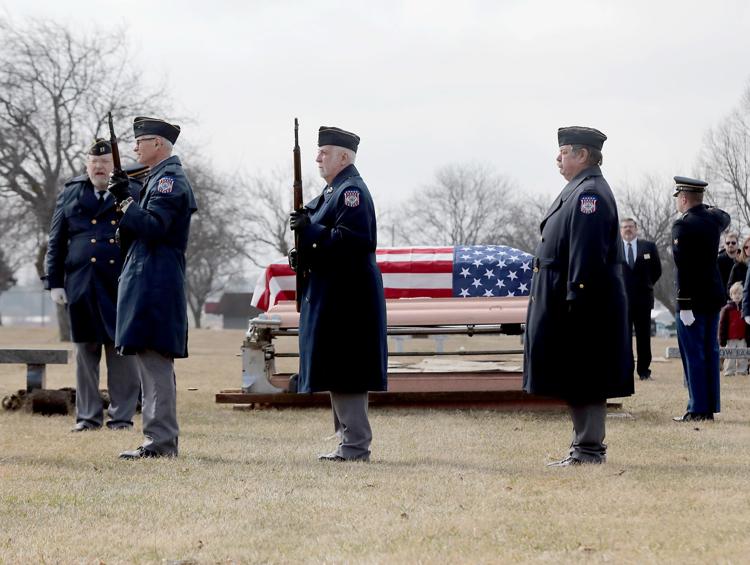 Covid Funerals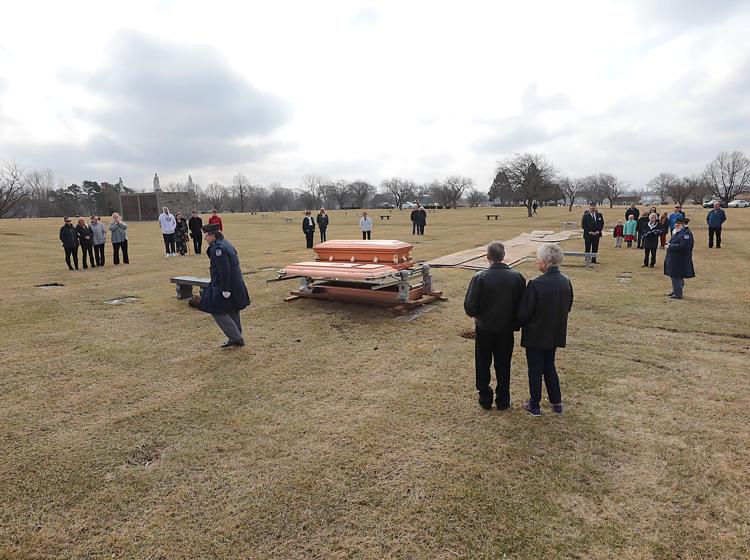 COVID-19 Sewn Masks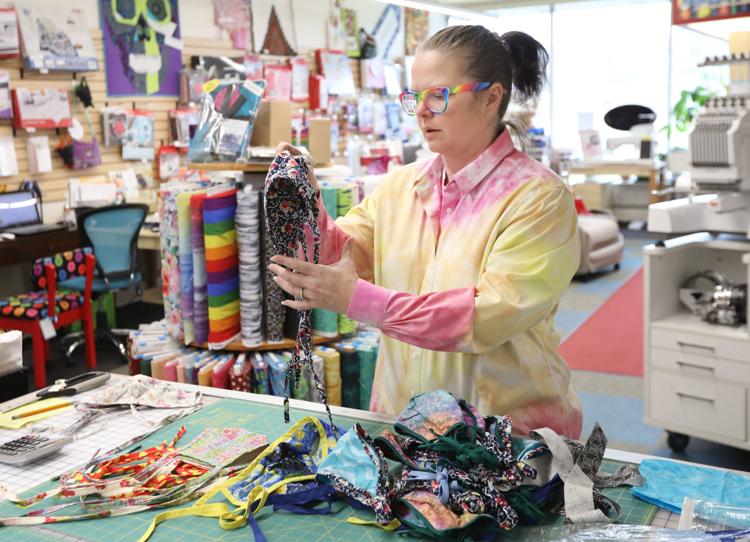 Traffic changes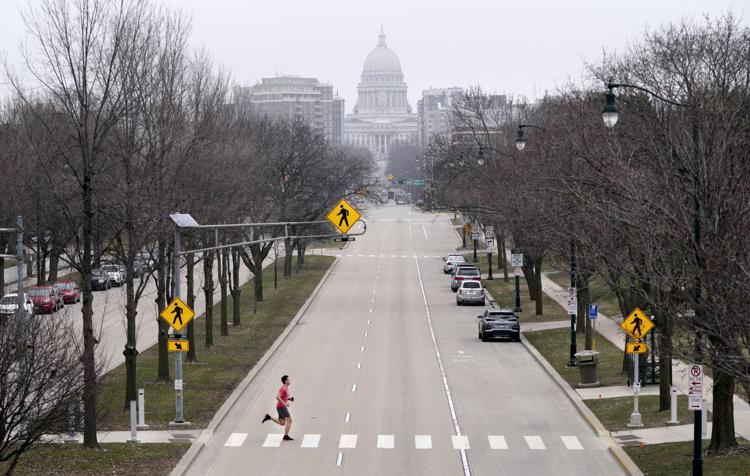 John Hicks getting a meal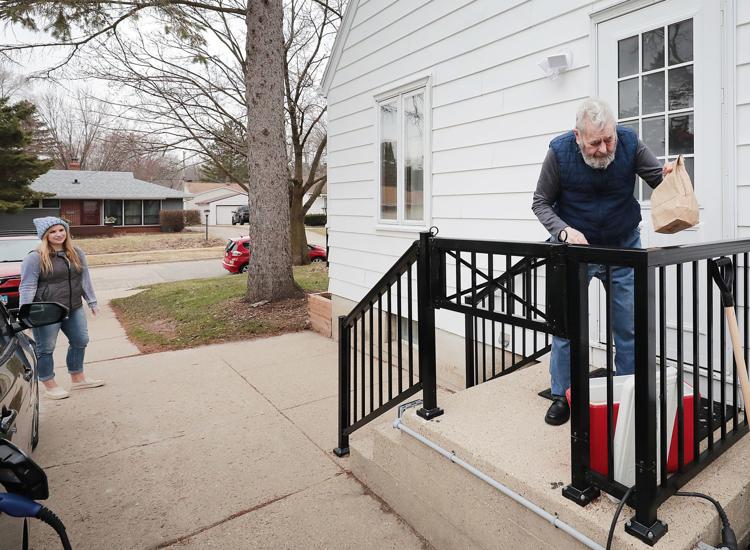 Rachel putting food in cooler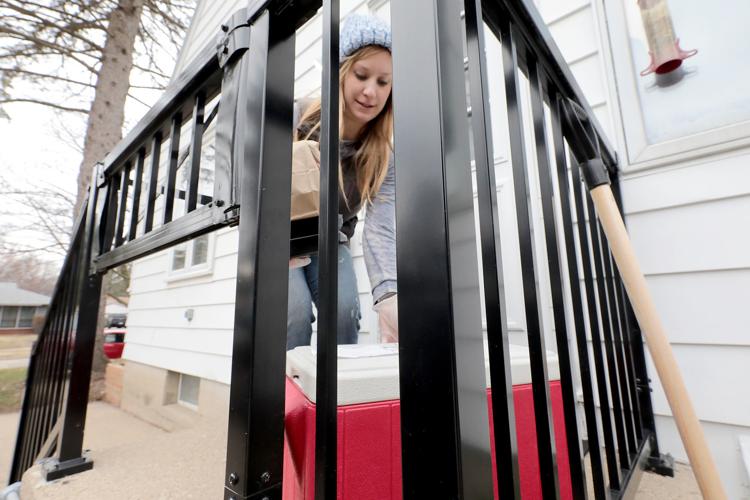 Mock Senate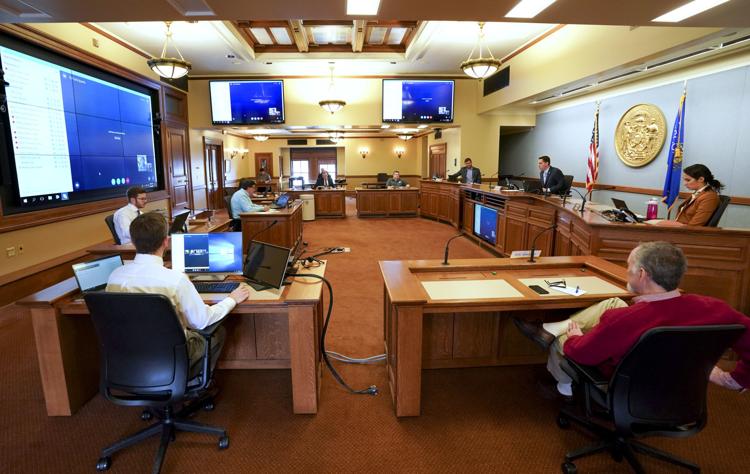 COVID-19 Ventilators 1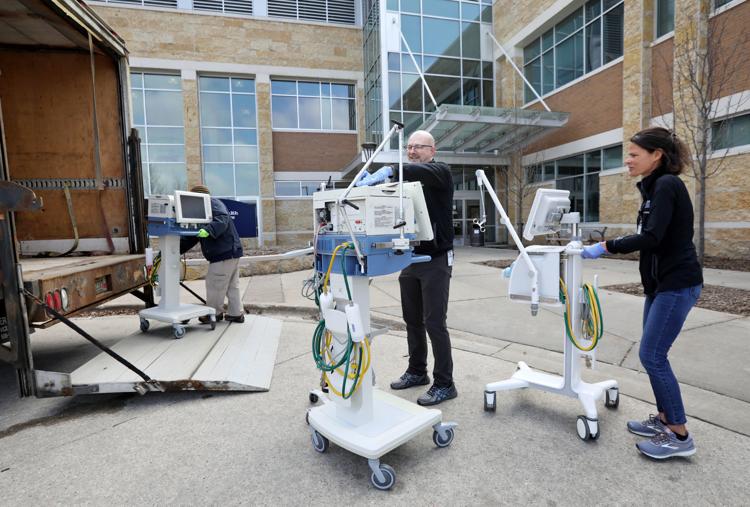 Covid Golf Courses 1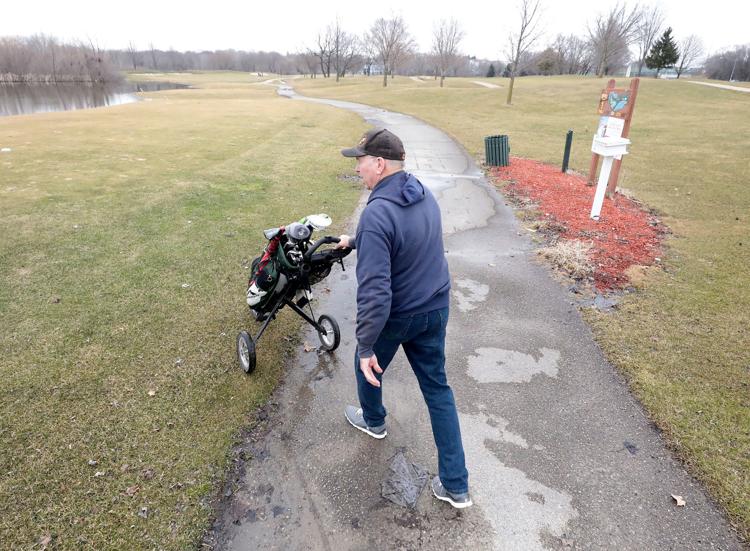 Tony Evers to order nonessential businesses to close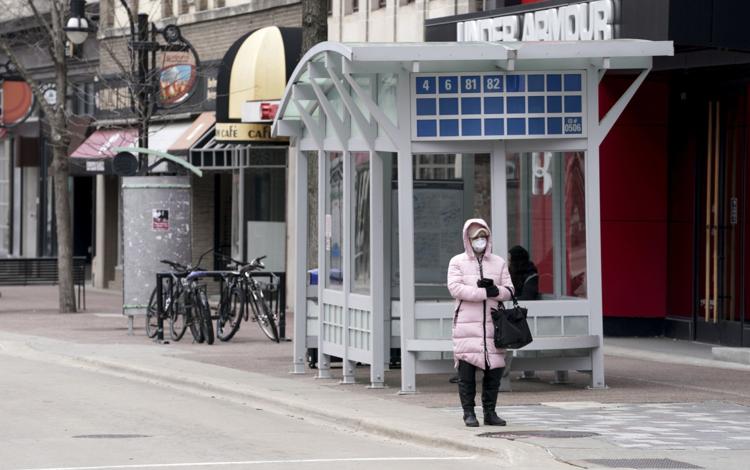 Tony Evers to order businesses to shut down to battle COVID-19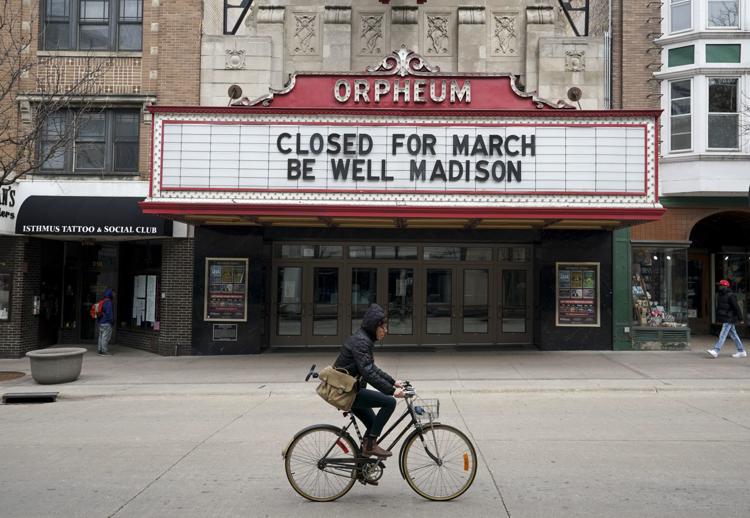 COVID-19-Bars and Restaurants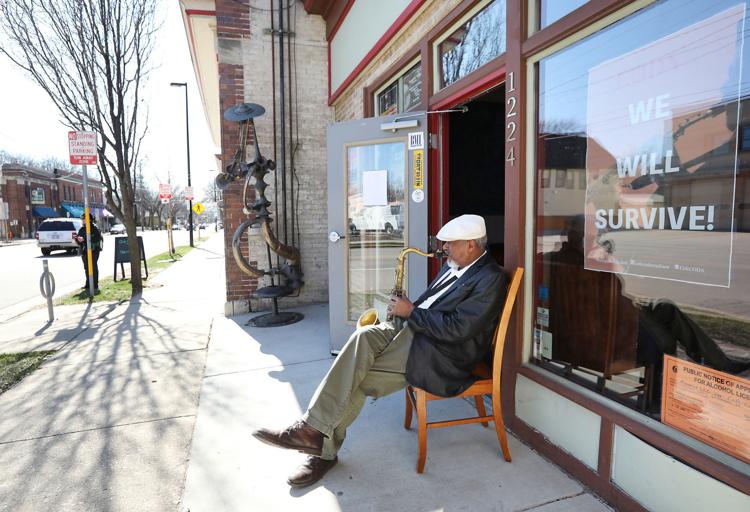 COVID-19 UW Virtual Match Day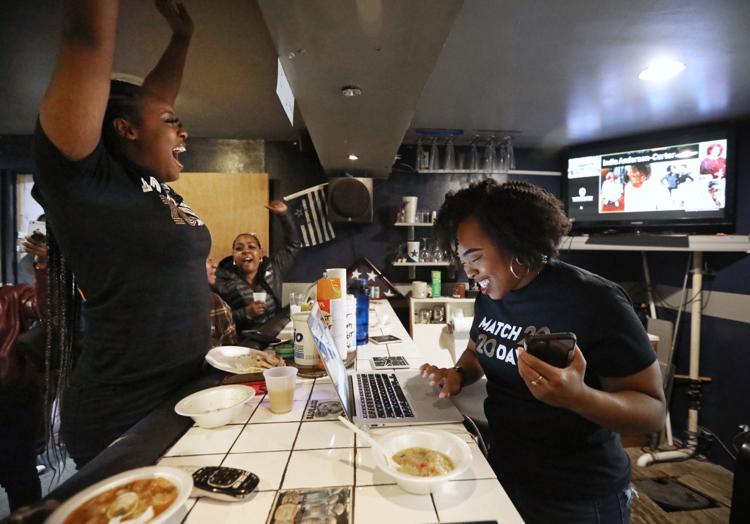 Covid State Street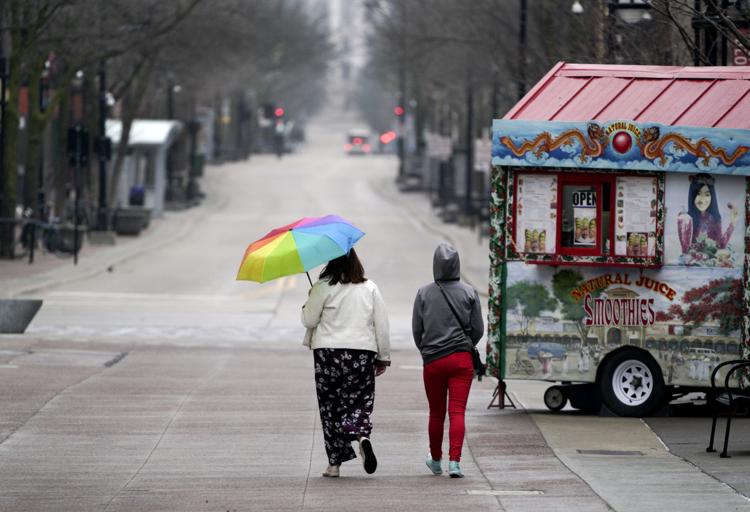 COVID-19 daycare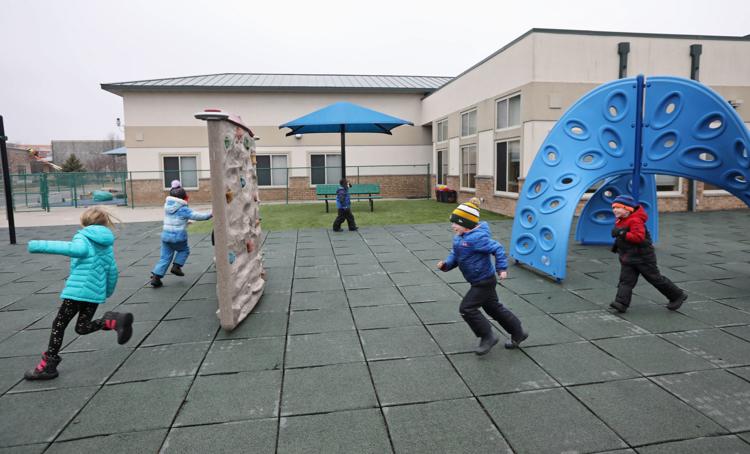 COVID-19 daycare
Barber Sherman Plaza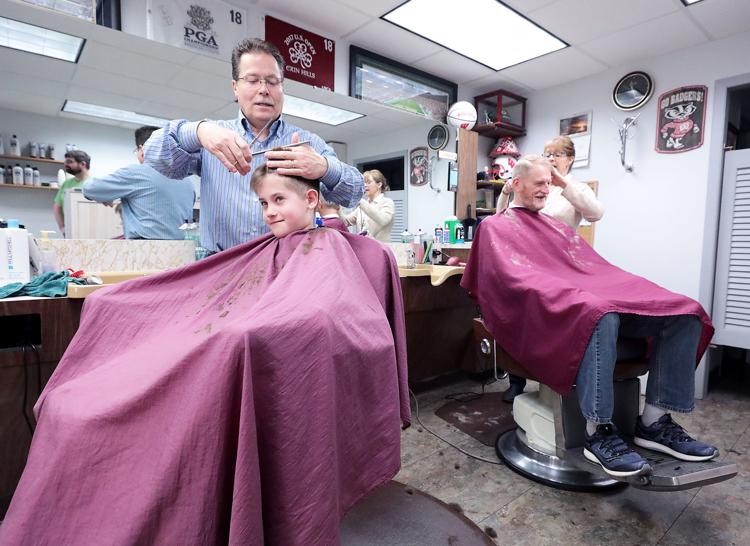 COVID-19 schools
COVID-19 schools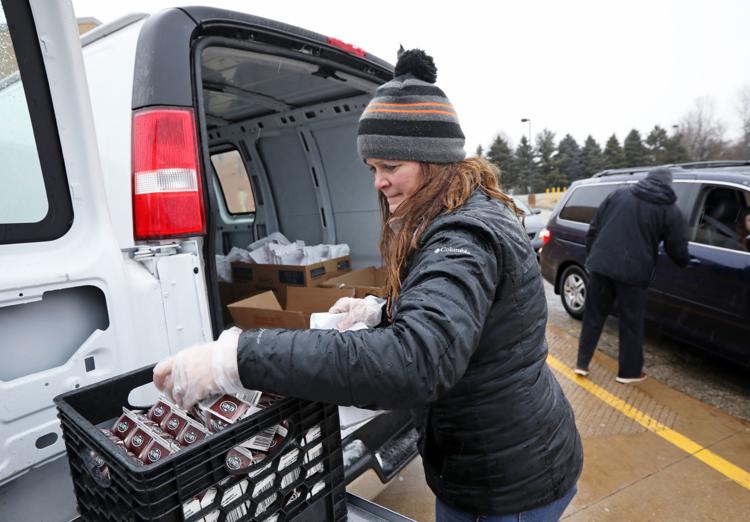 UW Moving to Online Only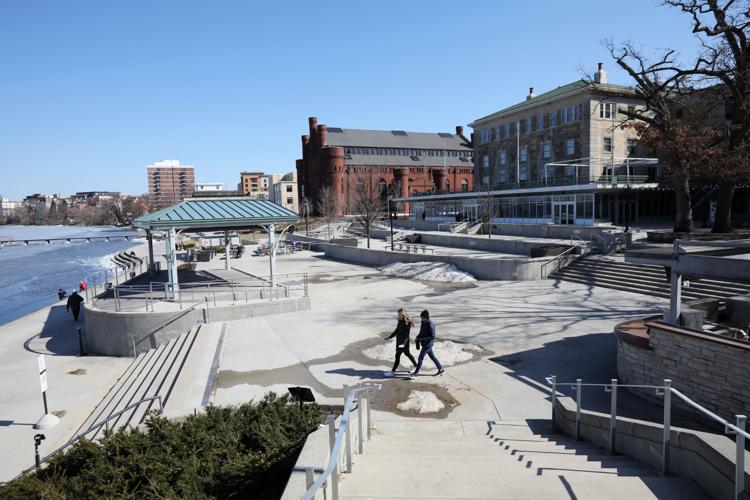 UW Moving to Online Only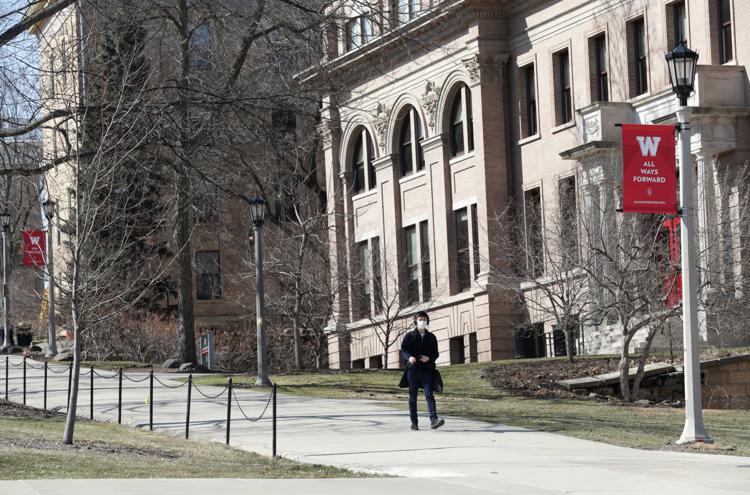 Covid Outdoors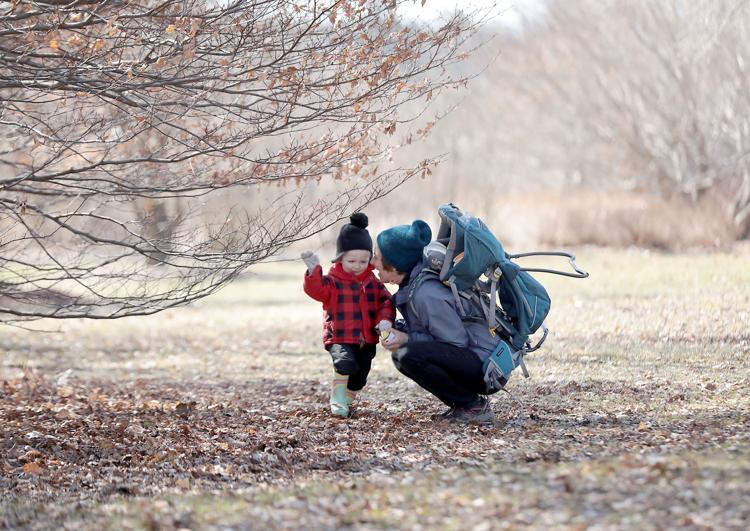 Covid Outdoors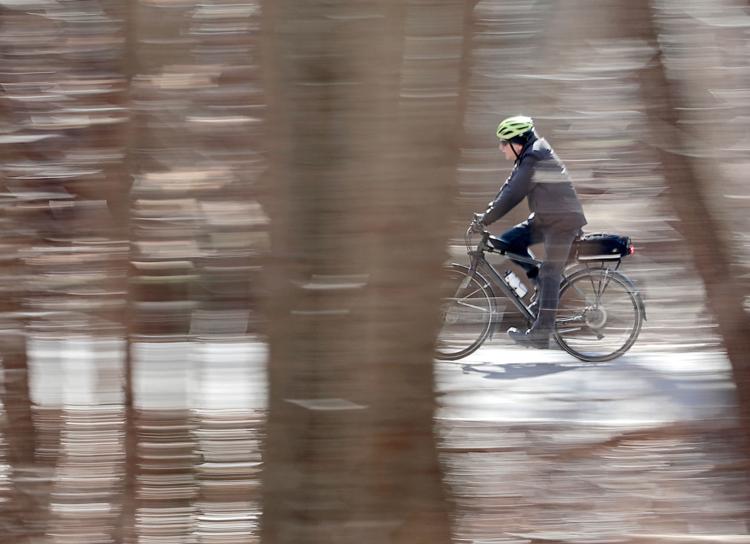 Stocking bags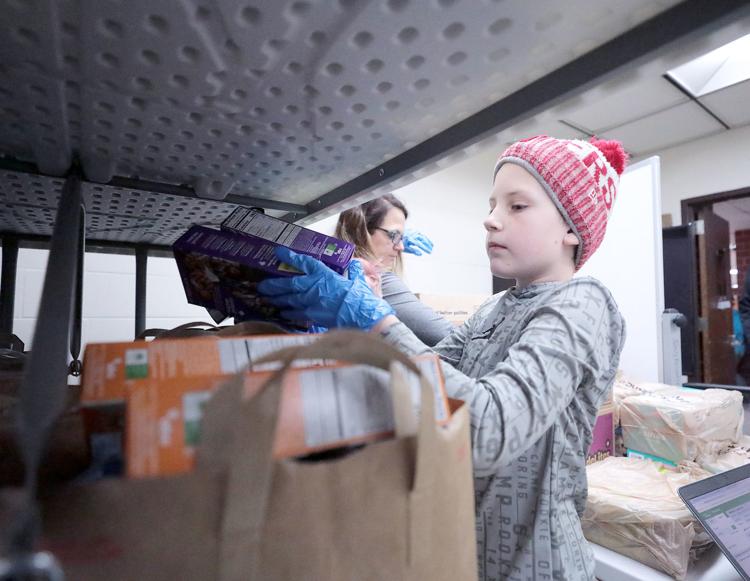 Madison school meals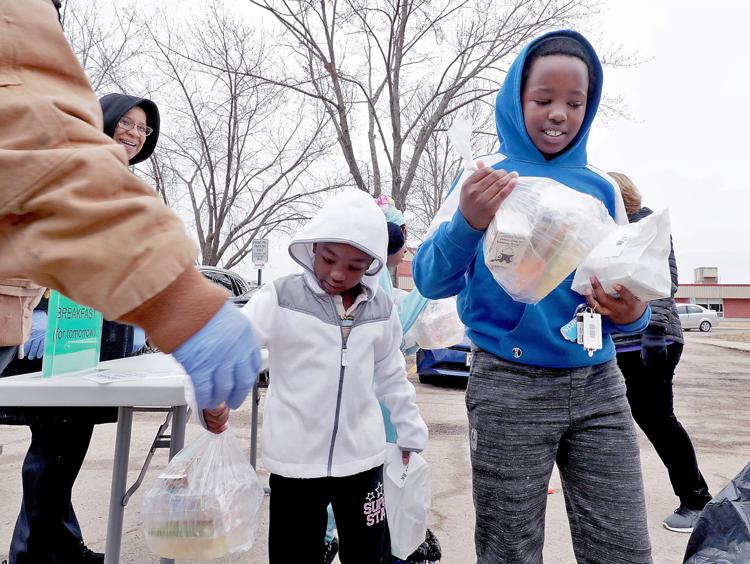 Hawk's Bar & Grill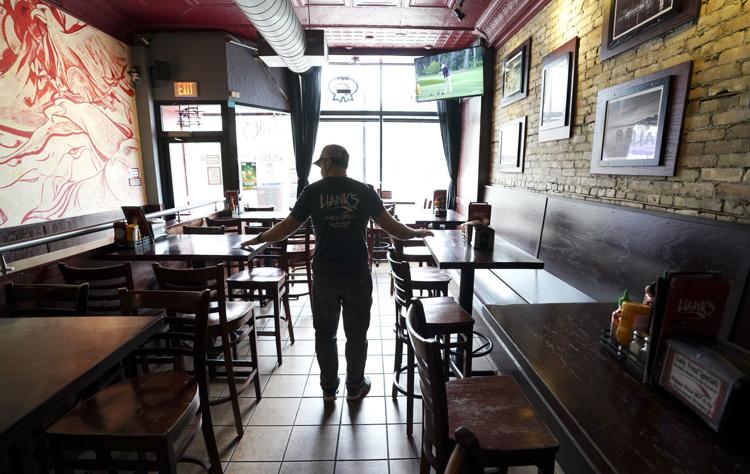 State Street -- Coronavirus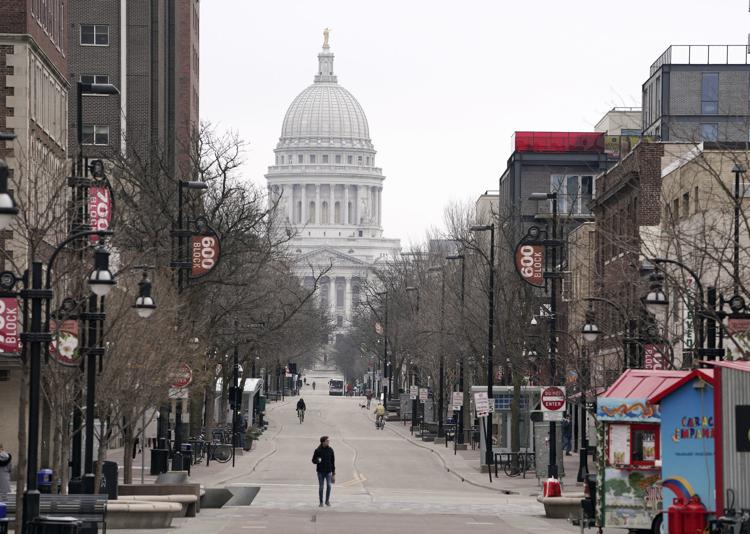 Speaking to changes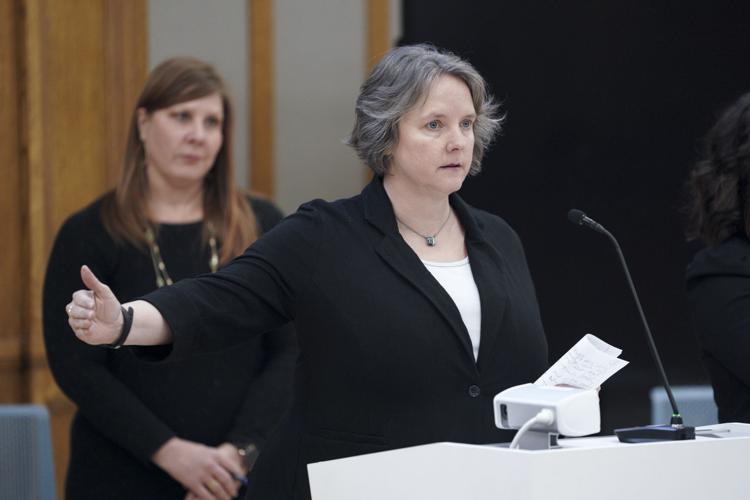 Jenifer Street Market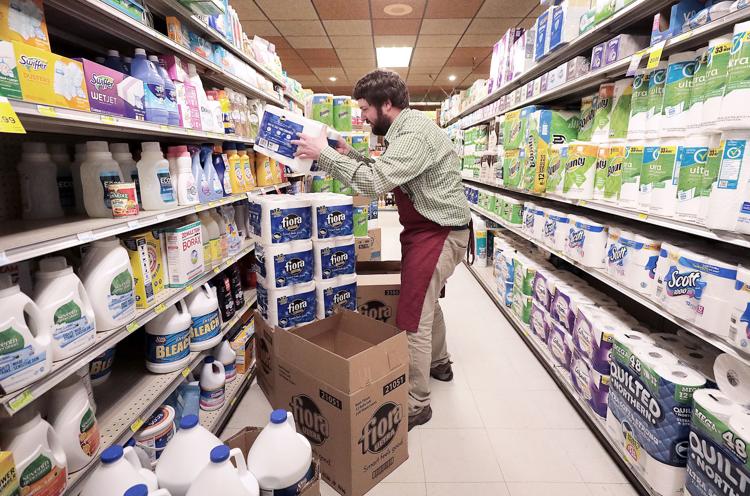 COVID-19 coronavirus UW-Madison campus dorm move-out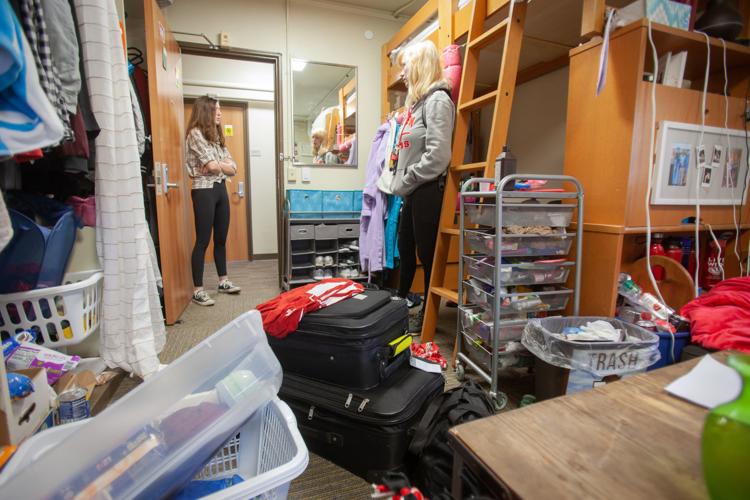 School closure news conference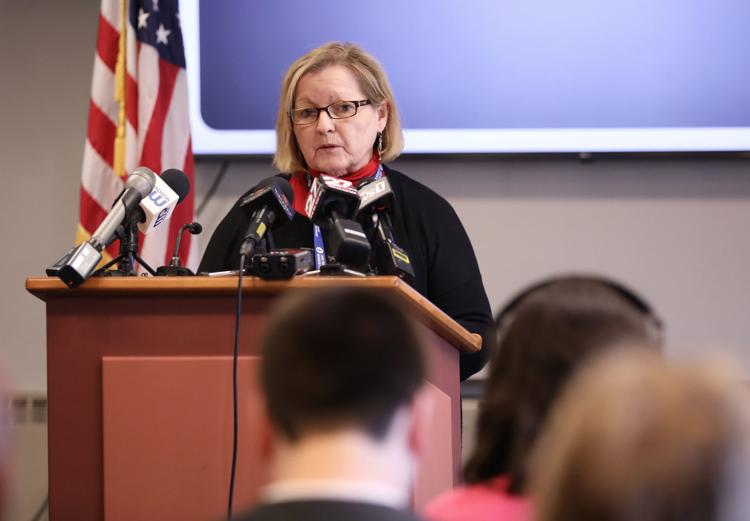 Coronavirus cleaning at UW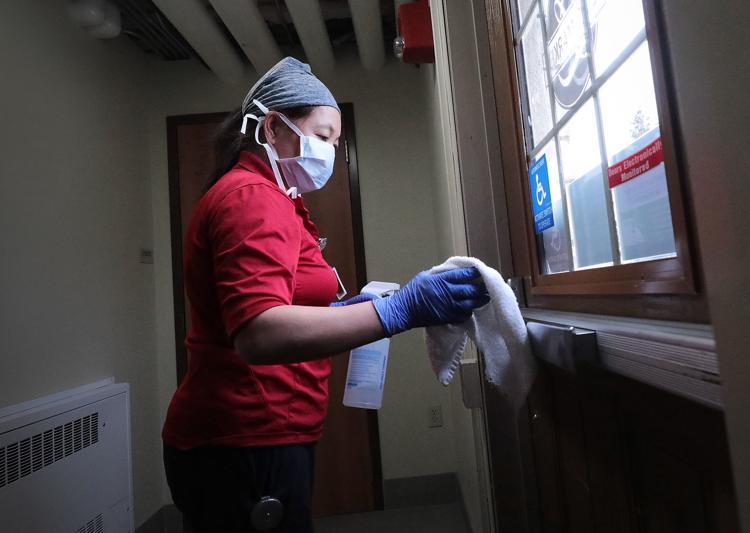 UW Spring Break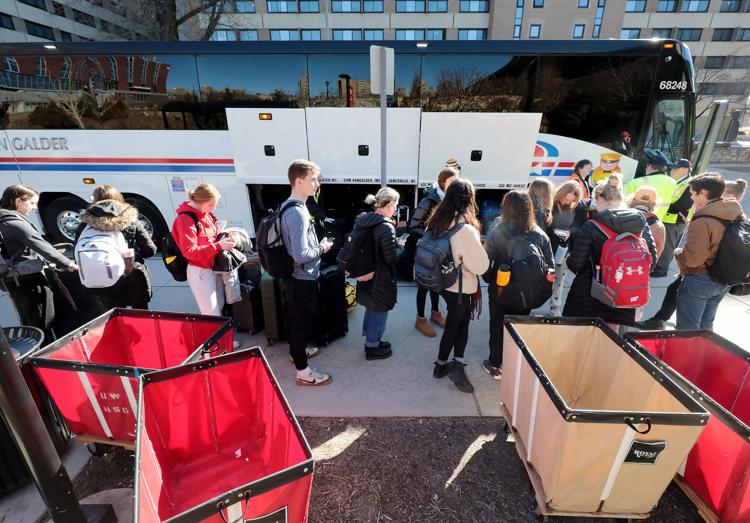 UW COVID-19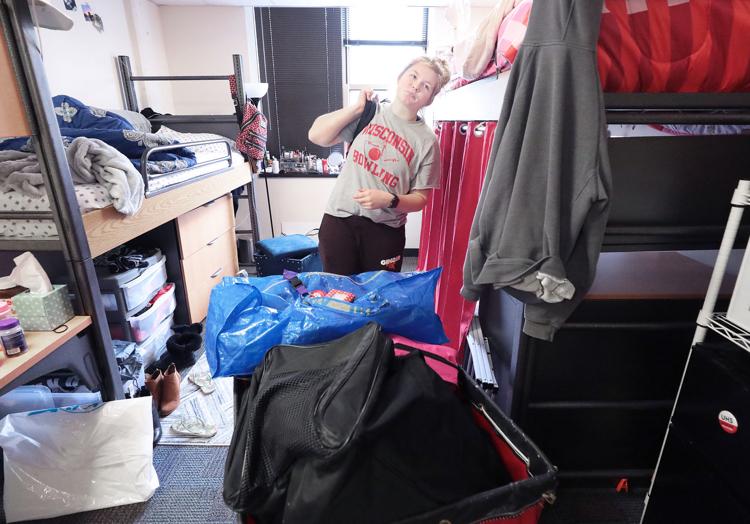 UW COVID-19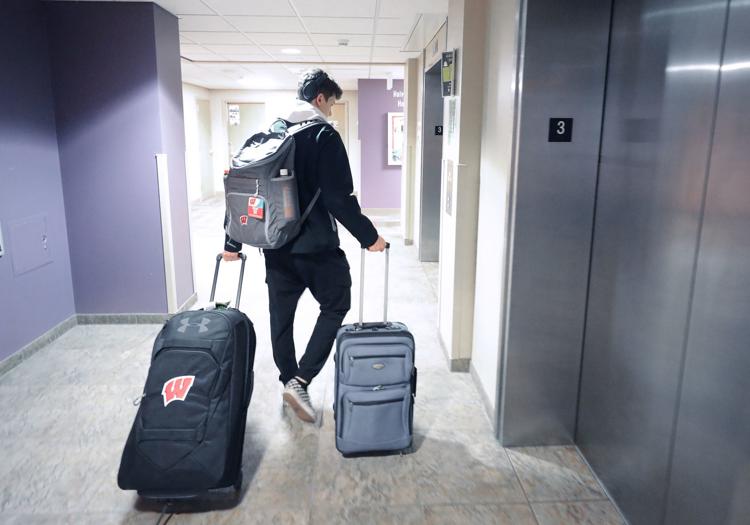 Evers news conference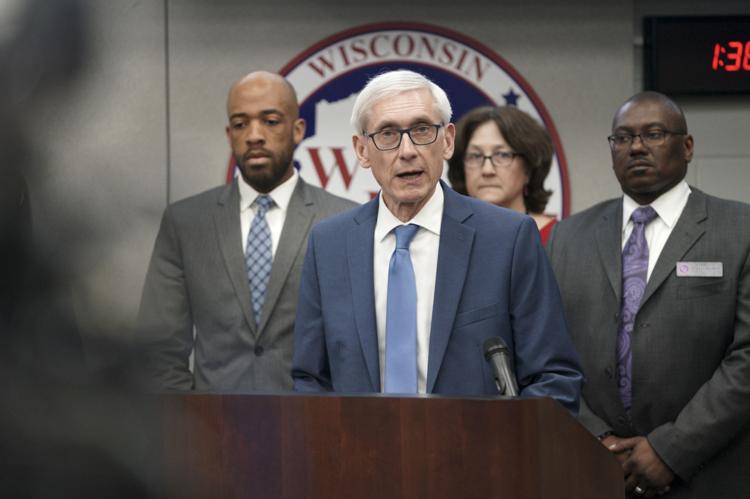 UW Covid-19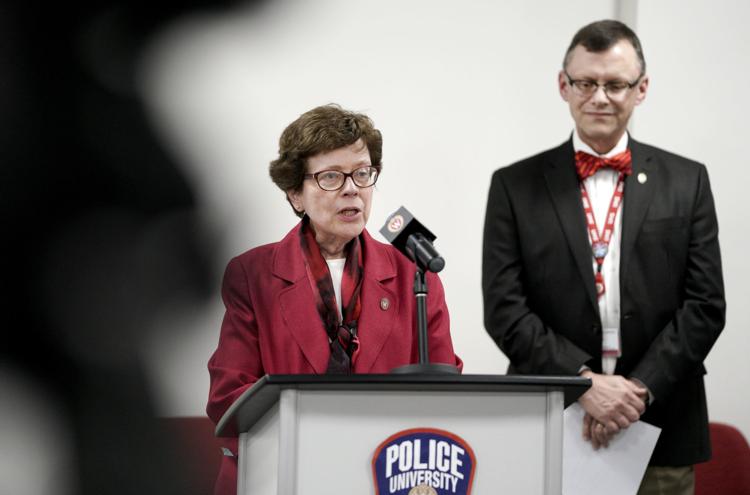 COVID-19 News conference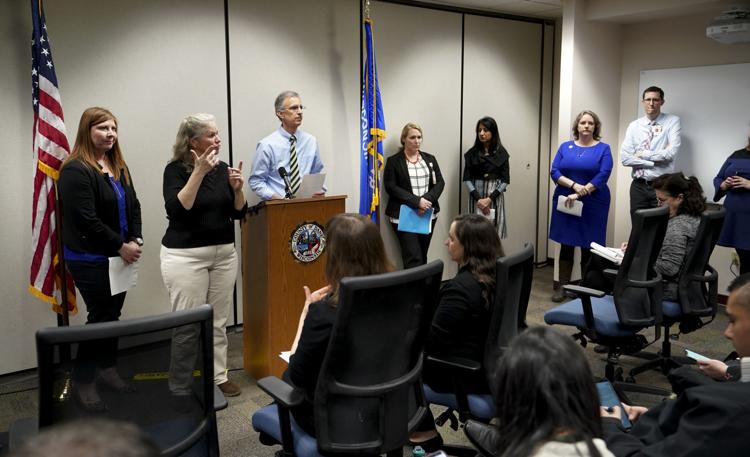 Safdar, Rhodes-Conway and Parisi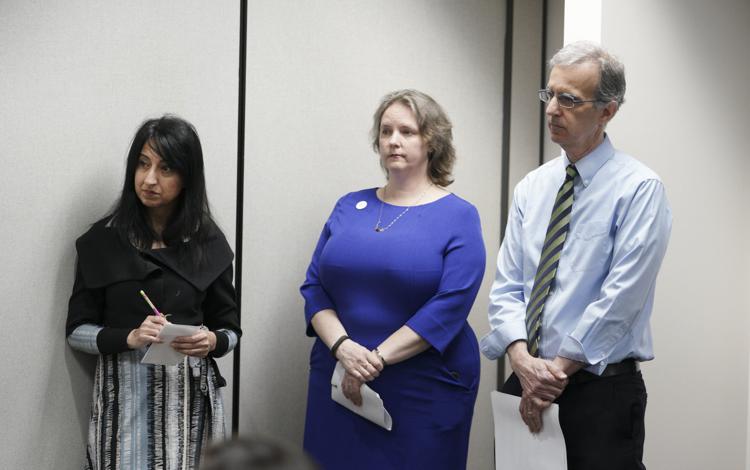 Concerned about COVID-19?
Sign up now to get the most recent coronavirus headlines and other important local and national news sent to your email inbox daily.