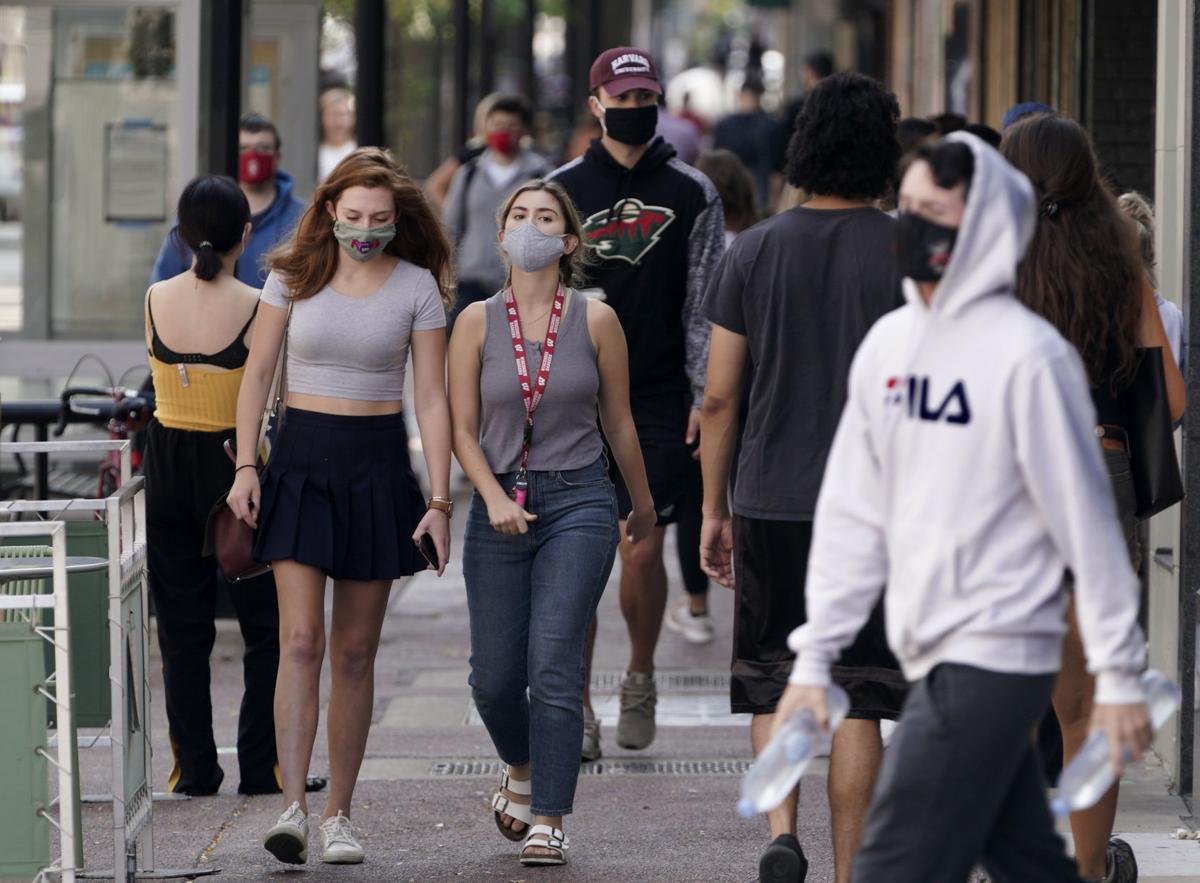 In order for Wisconsin's mask mandate to be effective, Democratic Gov. Tony Evers said state leaders — primarily Republicans — need to lead by example.
Speaking with reporters Thursday, Evers said he understands it's unlikely local law enforcement officials will pursue the $200 fine associated with not following the statewide mask order, but he said elected officials can help by complying with the mandate. Evers extended the order earlier this week through Nov. 21, resulting in pushback from Republican leaders in the state.
Evers was addressing photos he has seen circulating on social media portraying GOP-related campaign or fundraising events where many elected officials and participants are not wearing masks or practicing social distancing recommendations.
"I think it's important that everybody wear masks, obviously," Evers said. "It starts at the top, we will continue to do what we can. Hopefully our Republican leaders will follow and we'll make a difference."
State Republicans have pushed back on Evers' mask order, with Senate Majority Leader Scott Fitzgerald, R-Juneau, and Assembly Speaker Robin Vos, R-Rochester, describing this week's latest order as illegal.
When Evers ordered state workers to wear masks in state buildings including the Capitol this summer, Fitzgerald said he wouldn't "be pushed around by Dane County or the Evers Administration."
"Senators should be able to decide what they do in their own offices," Fitzgerald said in July.
Vos and Fitzgerald did not respond to requests for comment Thursday.
Hospitalizations climbing
With COVID-19-related hospitalizations surpassing 500 statewide this week, Department of Health Services officials stressed the need for better compliance with the mask order as flu season nears.
"I think it is exactly one of the things that make this a critical moment in our response and why we need to together make choices that will help reduce the spread of this disease," DHS Secretary Andrea Palm said.
As of Thursday, more than 106,000 Wisconsinites had tested positive for COVID-19 and 1,265 people had died as a result of the respiratory disease, according to DHS. The seven-day average of newly reported cases reached 1,939 on Thursday. The seven-day average was at 665 daily cases one month ago.
Wisconsin had a record 528 patients hospitalized for COVID-19 Thursday, up 19 from Wednesday and well above the previous peak of 446 in early April. Much of the recent increase has been in the Fox Valley, which had 83 COVID-19 patients hospitalized Wednesday, up from 13 in late August.
Dane County's latest data show 23 patients hospitalized with the coronavirus Wednesday, half of its peak in early April.
"As we see flu season come into play, our front-line health care workers and hospital systems are going to have to not only treat what they see on a regular basis plus COVID, but now are faced with a flu season which does always result in hospitalizations and death, that is just something we know happens every year," Palm said. "It's more important this year than any year to get a flu shot."
Mask order
Announced by Evers on Tuesday along with a third COVID-19-related public health emergency order, the new mask mandate is effective immediately and remains in place through Nov. 21 or until a superseding order is passed. Evers' original order was set to expire Monday.
The state order supersedes any less-restrictive local mask order but allows local entities to enforce more restrictive rules. UW-Madison already has a campus-wide mask order and Dane County earlier this year passed a mandate that is more restrictive than the state rule.
Evers and DHS officials have touted the order as necessary for reducing the spread of COVID-19. Cases have been rising steadily over the last several weeks, primarily among 18- to 24-year-olds in college communities — despite the presence of a state mask order since July.
Public Health Madison and Dane County reported 65% of Dane County cases — 1,631 total cases — over the last two weeks were from UW-Madison, down from 76% last week.
The state mask order requires everyone age 5 and older to wear a face covering when indoors or in any enclosed space open to the public, including outdoor bars and restaurants, public transit and outdoor park structures. The order does not apply to people in their private residences. Face coverings are strongly recommended in all other settings where people may come in contact with others, including outdoors when maintaining physical distance is not possible. A violation of the order would not bring any criminal penalties but could result in a $200 fine.
Evers' second public health emergency already faces a legal challenge from the conservative Wisconsin Institute for Law and Liberty (WILL), which alleges the governor cannot unilaterally extend a public health emergency or declare multiple emergencies in response to the same crisis. The group did not seek an immediate injunction to stop enforcement of the governor's mask mandate.
Officials with WILL said attorneys are reviewing the governor's latest order.
Football parties a concern
While fans will not be allowed in Camp Randall Stadium when UW football kicks off its home season on Oct. 24, Evers said he remains concerned about the possibility of large gatherings to watch the game.
"That is a huge issue for us," Evers said. "We're going to actually be asking the Big Ten to help out with that."
Evers asked the Big Ten Conference, which announced earlier this month that football would begin in October, to help spread the message against large gatherings.
"They need to step up and have a significant stake in this game," Evers said. "Football is about football players and football fans."
College funding
Also on Thursday, Evers announced $8.3 million in aid to support COVID-19 testing at the state's private, nonprofit and tribal colleges and universities. The effort will be funded with Federal Coronavirus Aid, Relief, and Economic Security Act dollars.
The program will be administered by the Department of Administration and reimburse colleges for COVID-19 testing, specimen collections and other related costs.
"No campus exists in a bubble, so it is critical that we all work together to stop the spread of this virus for the health and safety of not only those on our college campuses, but for Wisconsinites in every corner of our state, and testing is a key step in doing just that," Evers said in a statement.
State Journal reporter David Wahlberg contributed to this report.
COVID-19 in photos: How Wisconsin is managing the pandemic
Bus Shields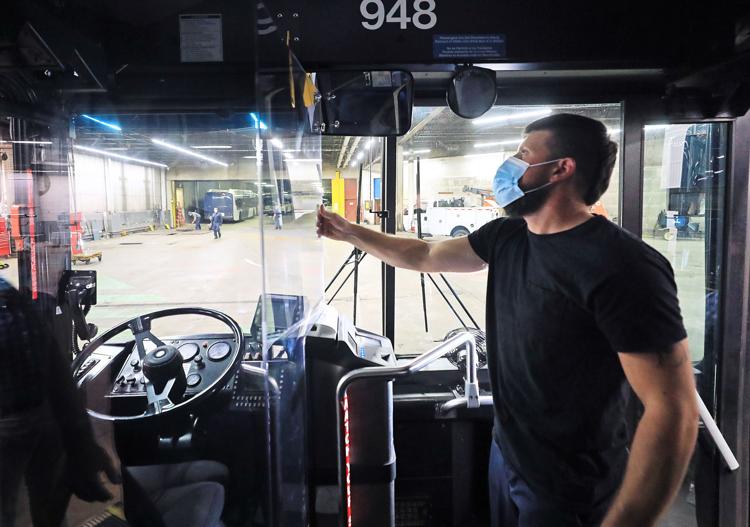 UWClasses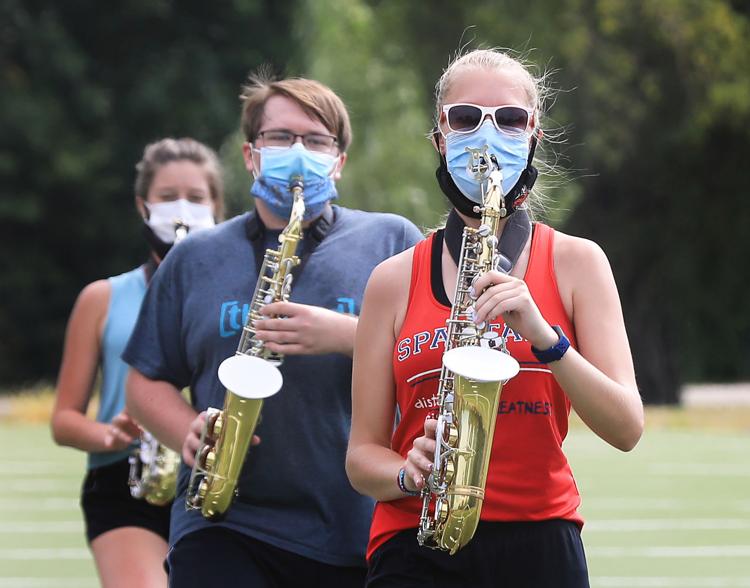 Virtual Learning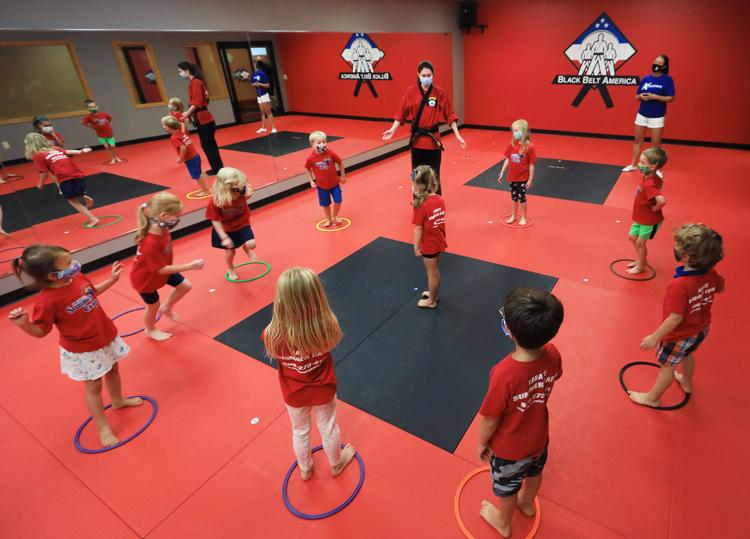 UW Opening Covid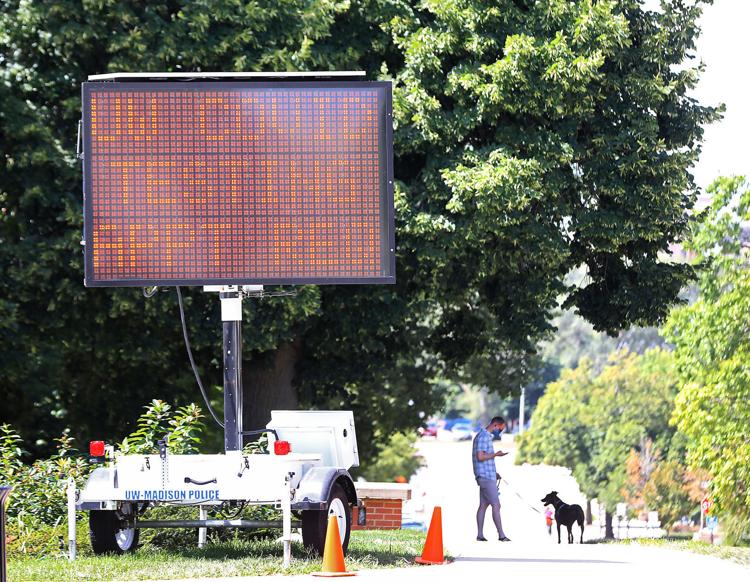 UW Move In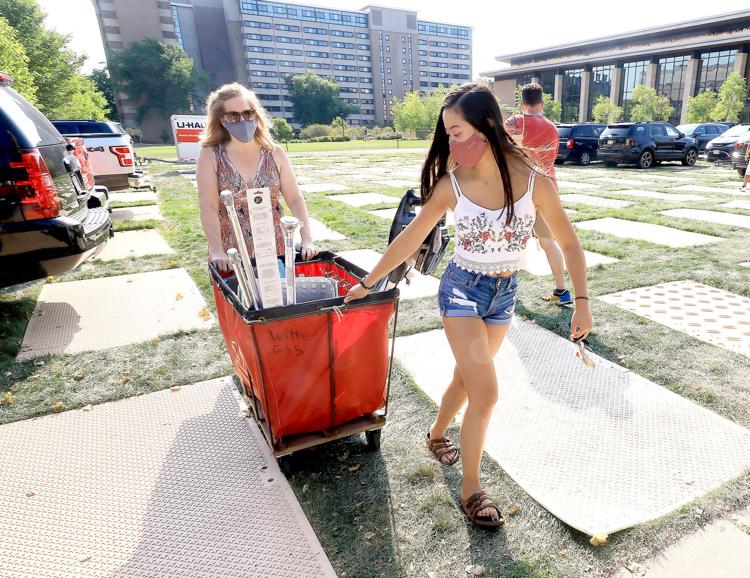 UWClasses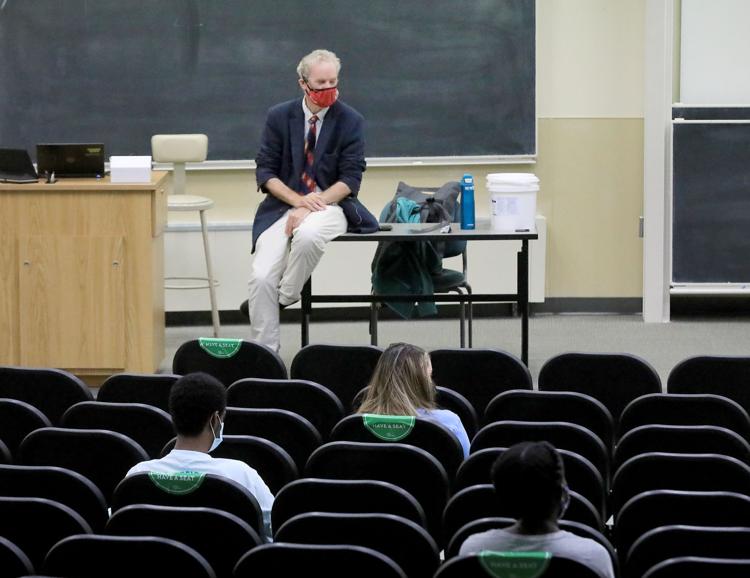 UWClasses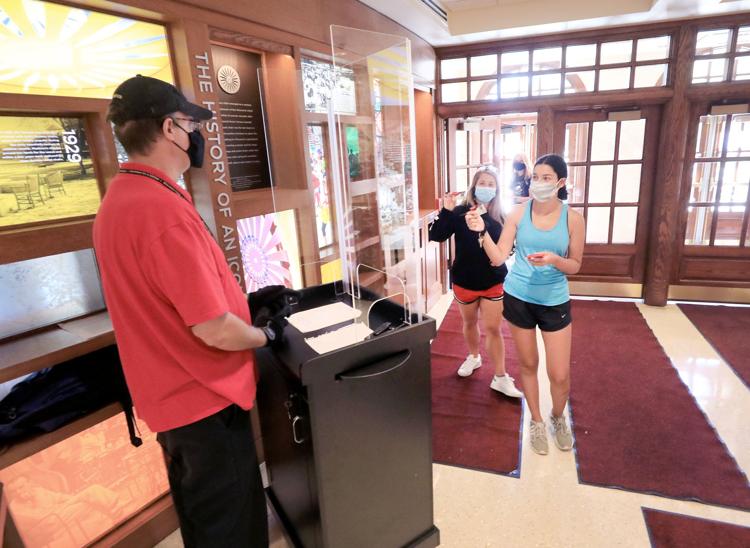 UWClasses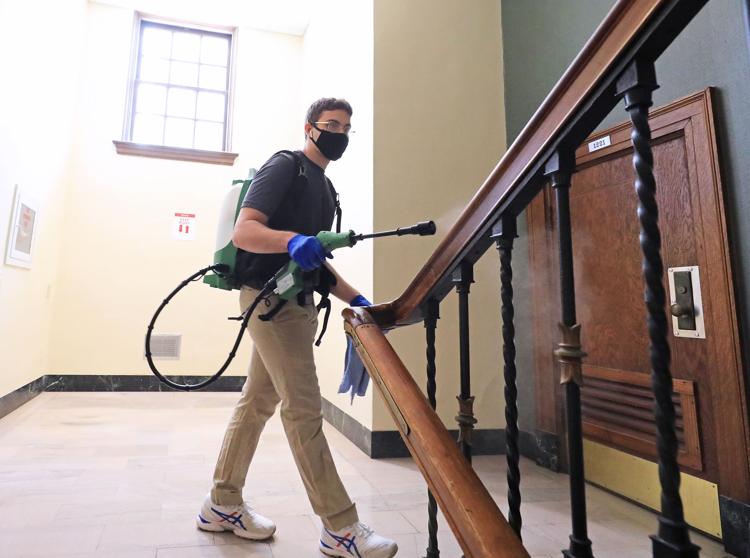 UWClasses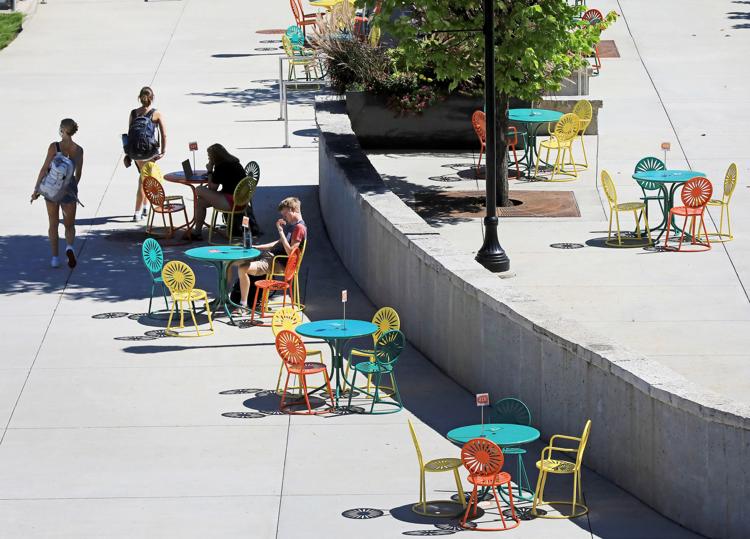 Trucks Feature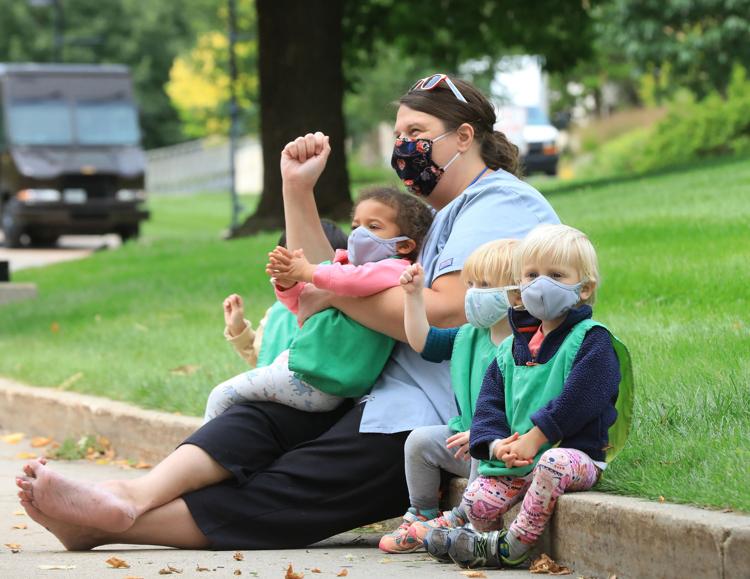 Playtech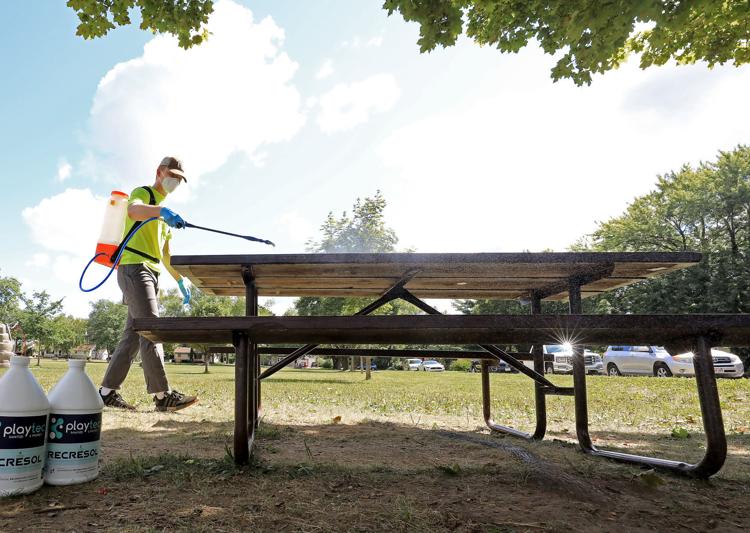 Covid Dental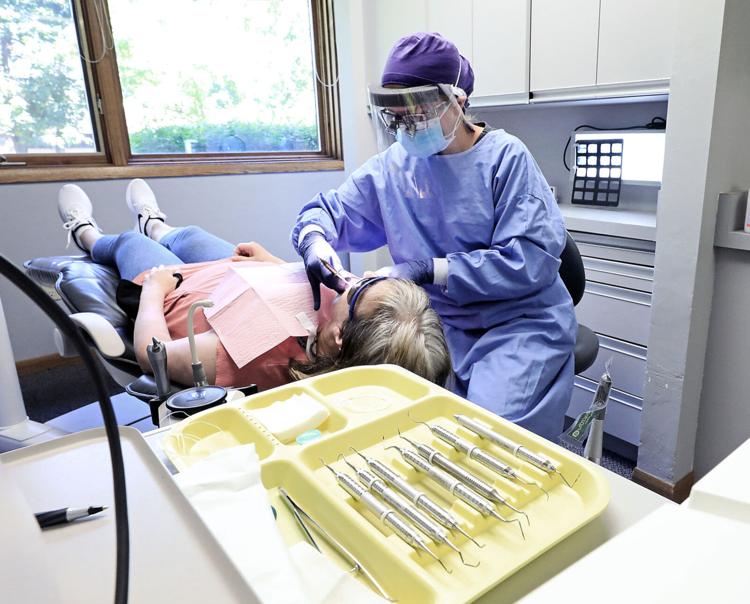 DaytoRemember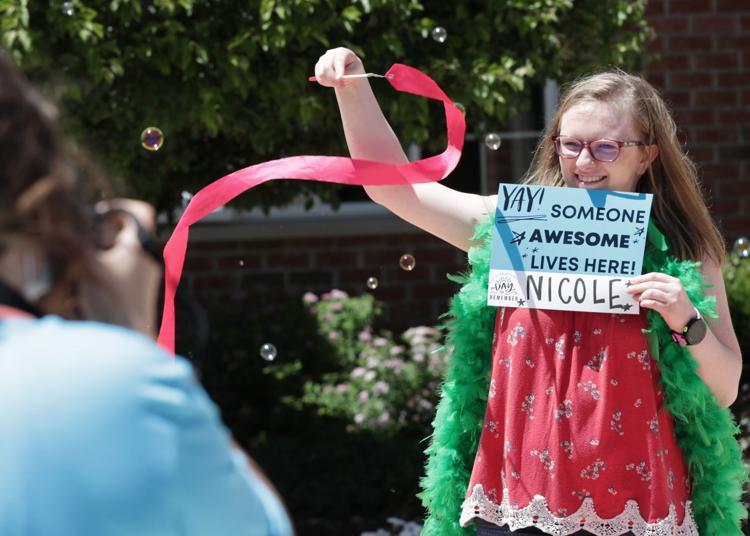 VilasZoo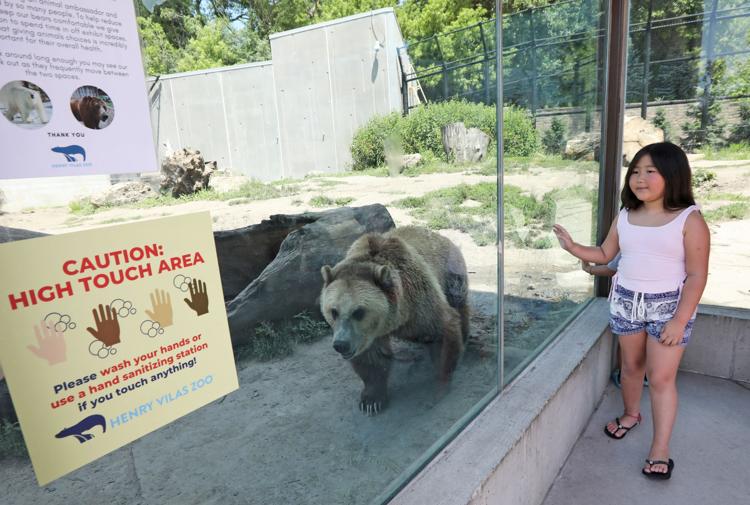 RoshHashanah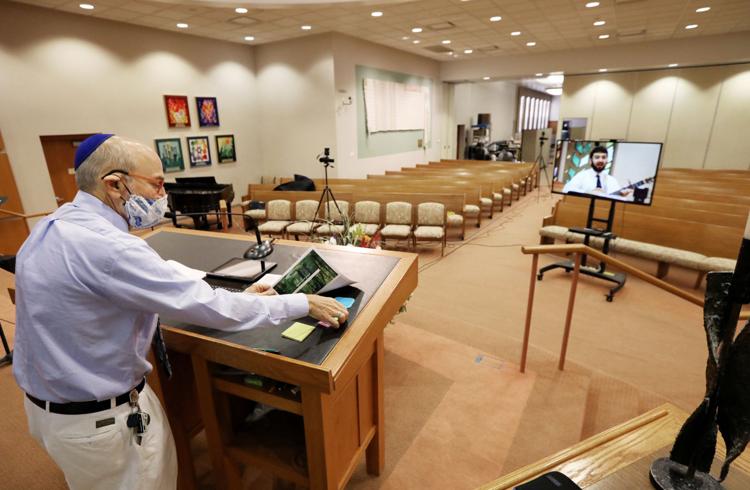 Requiring masks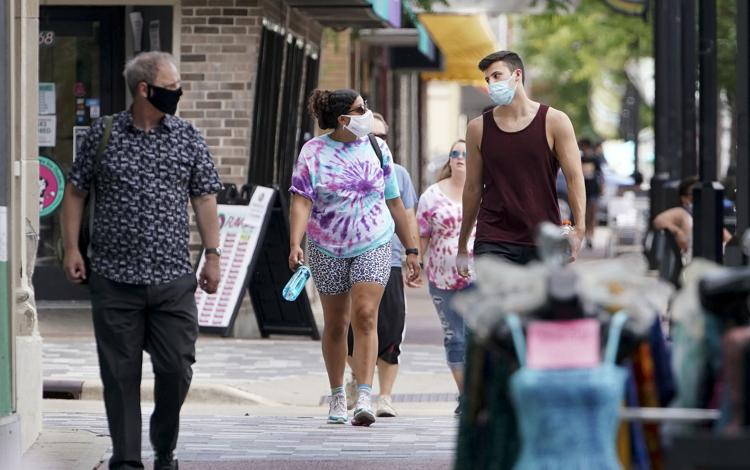 In-person absentee voting begins
Middleton High drive-up graduation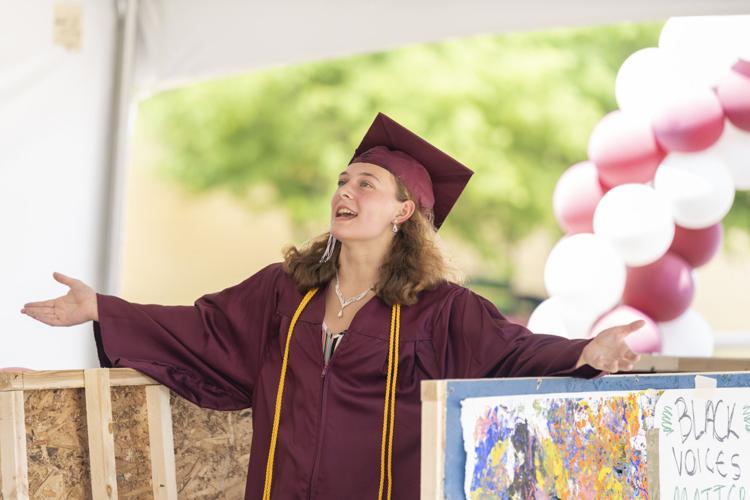 Anti-mask protest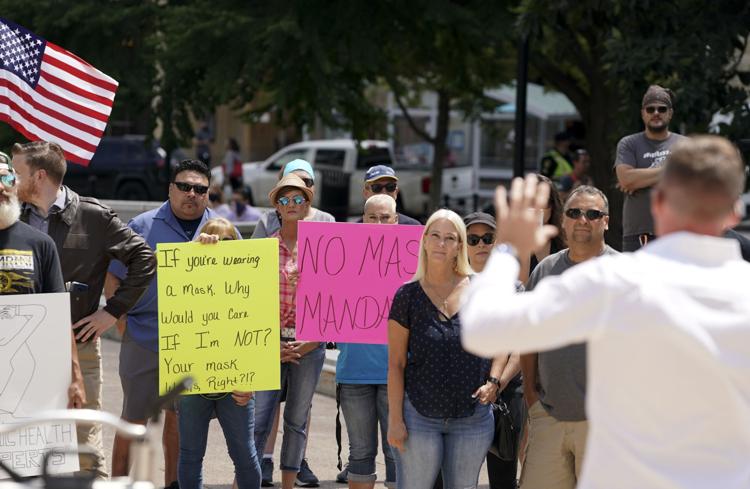 Making COVID-19 masks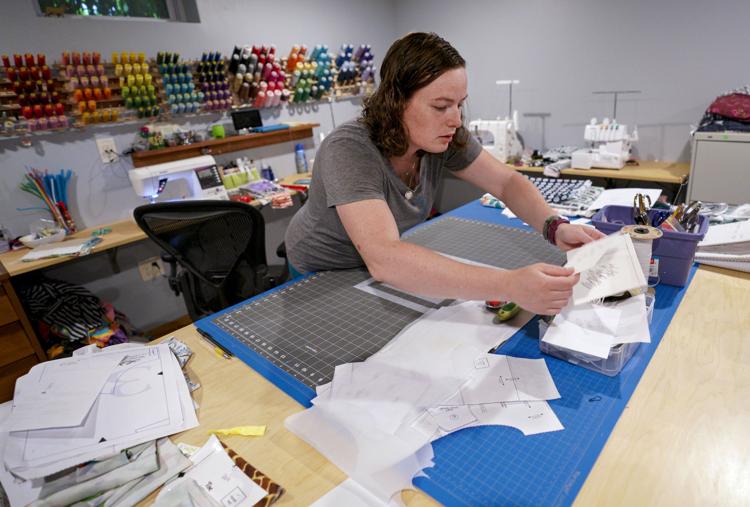 Shortage of coins
Goodman Pool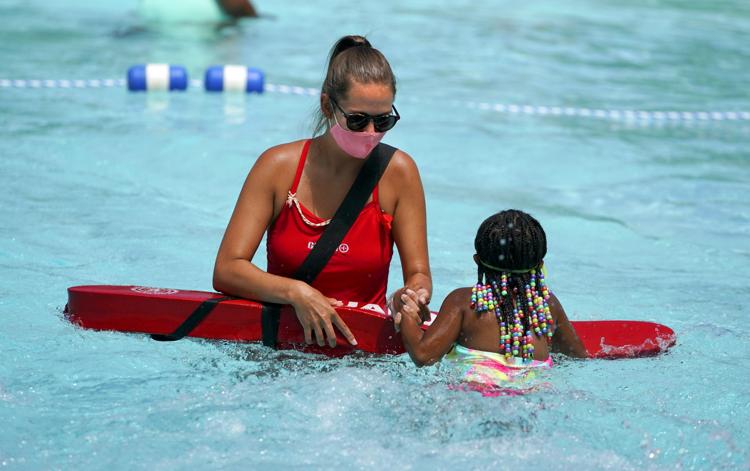 Goodman Pool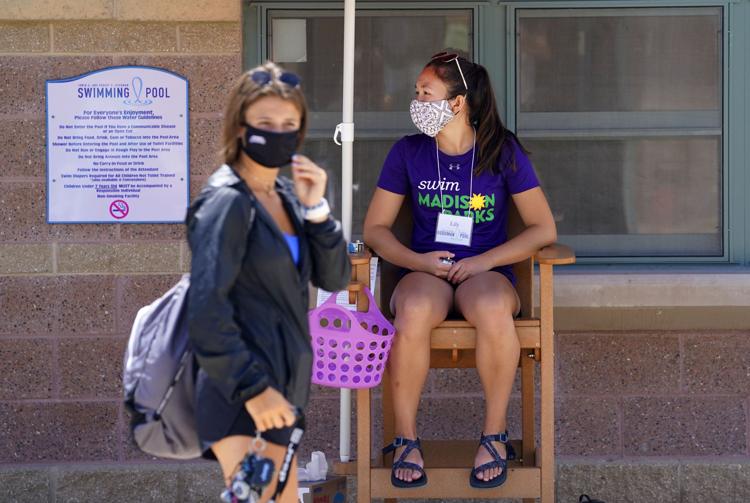 YMCA summer camp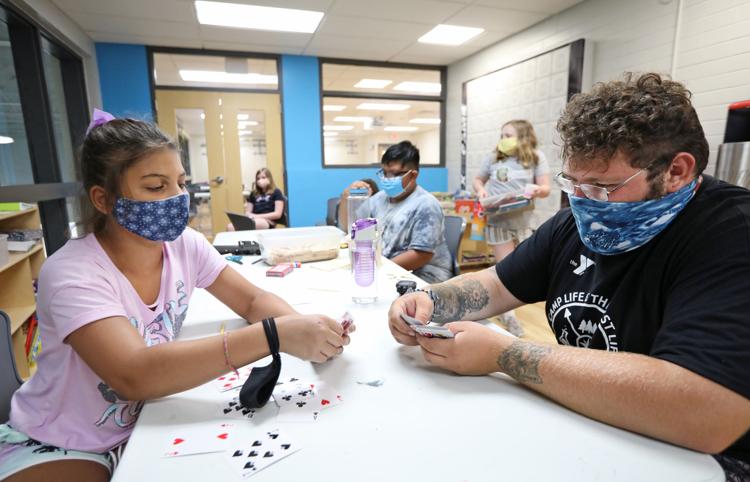 100,000 masks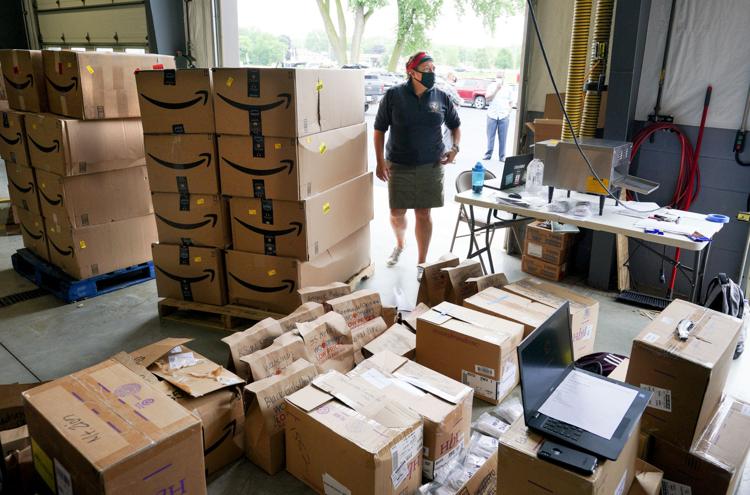 Contact tracing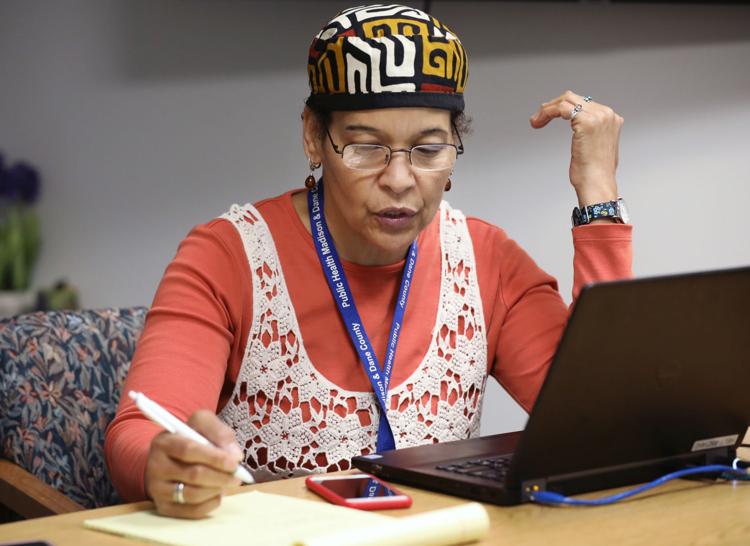 Doctor talking to patient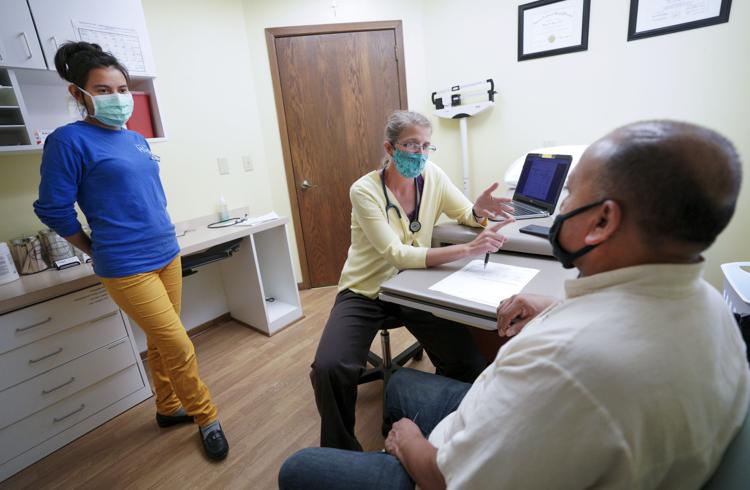 Outdoor class at Pinnacle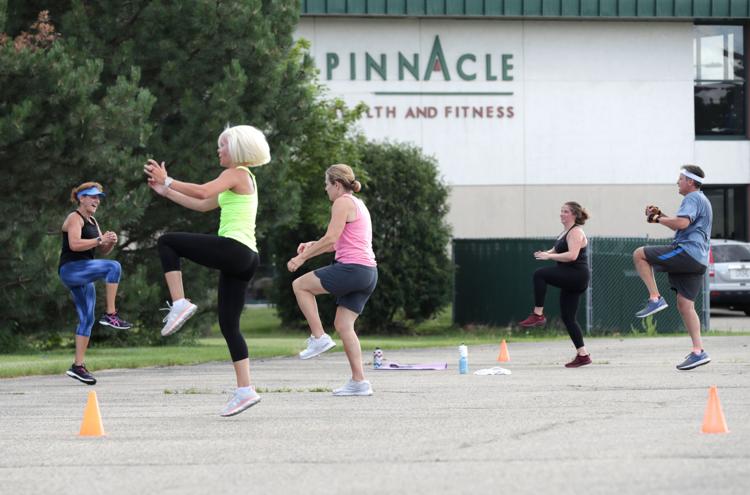 Punching bag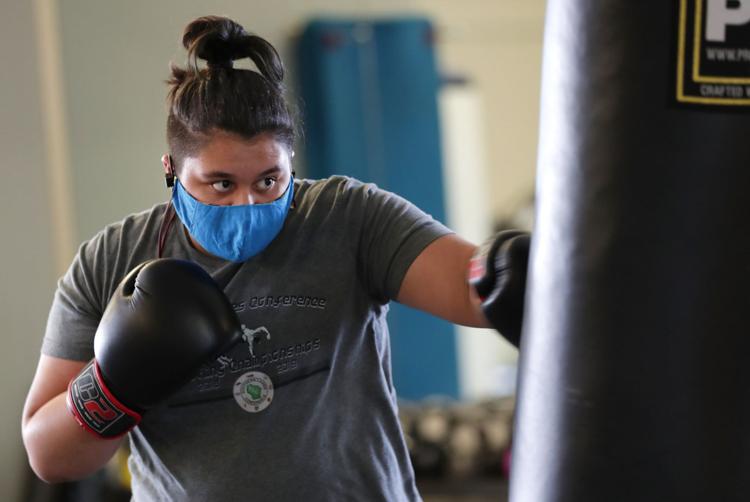 Starlite 14 drive-in theater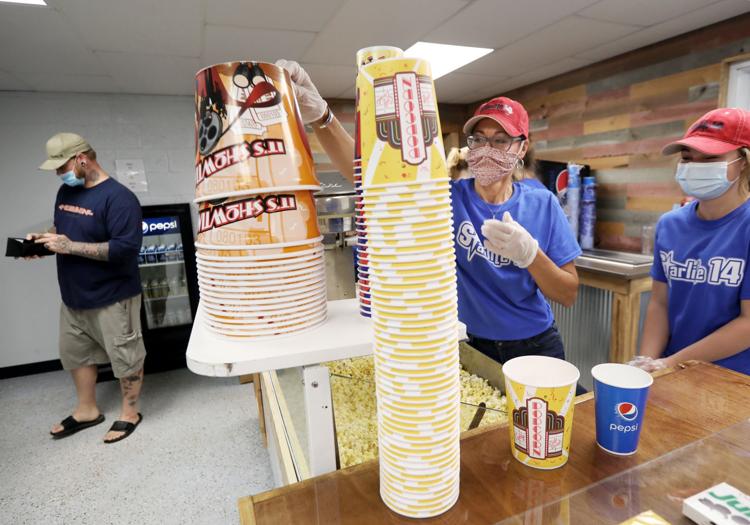 Starlite 14 drive-in theater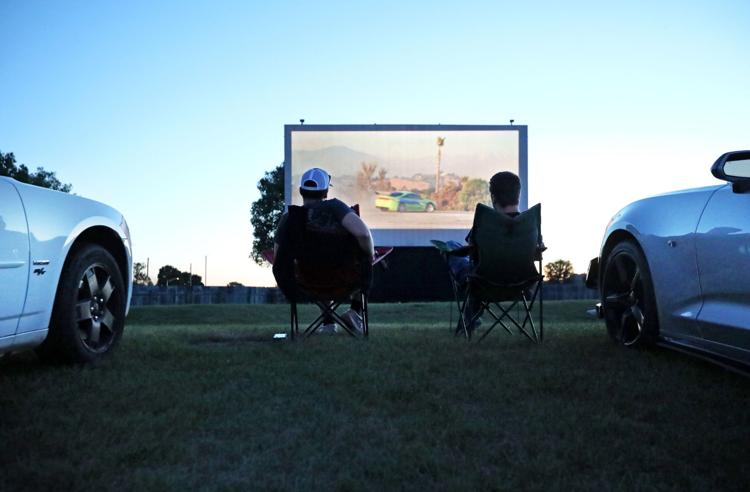 Masks to be required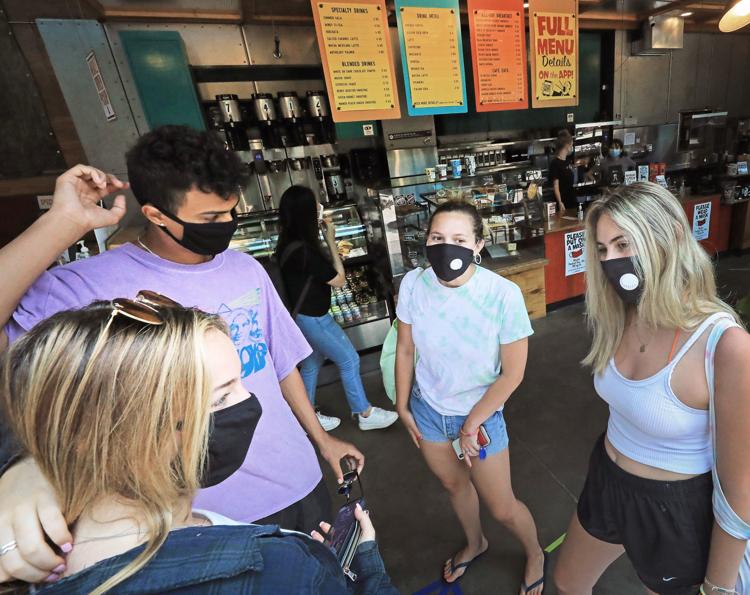 News conference on masks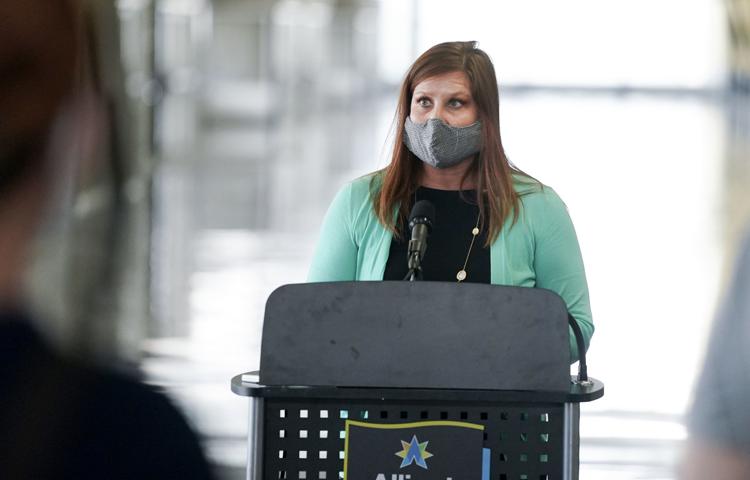 Covid cleaning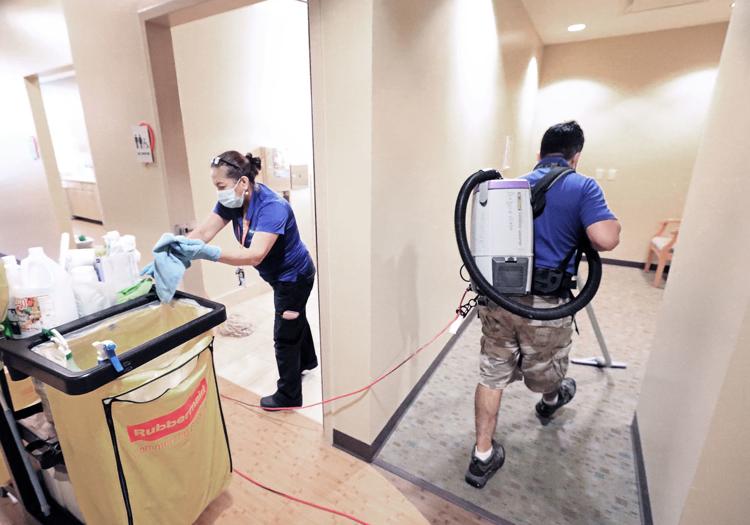 Bar closings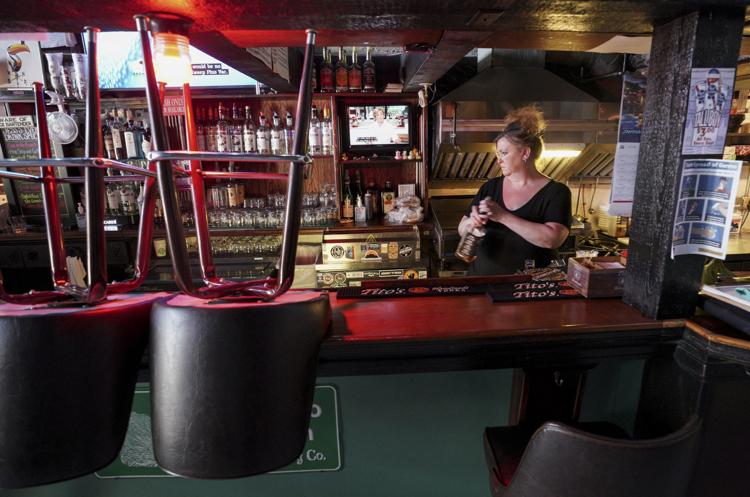 Homeless camps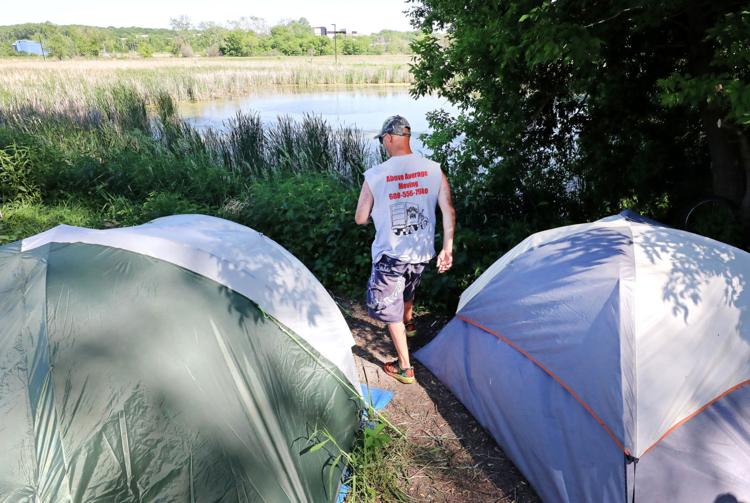 Homeless camps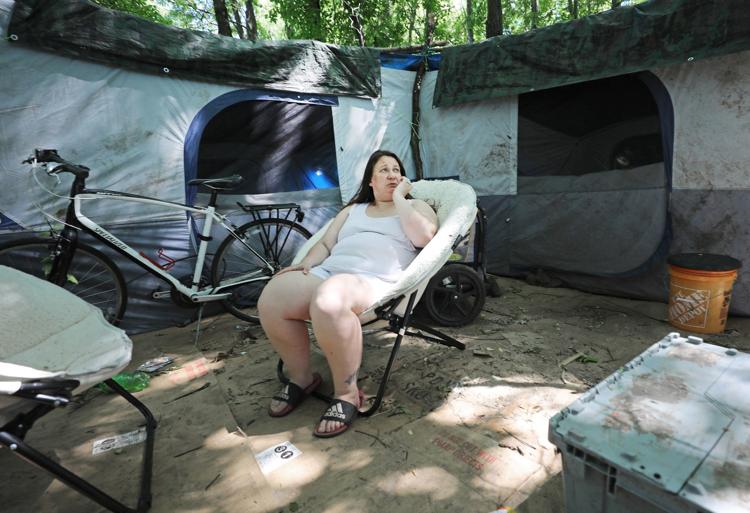 Testing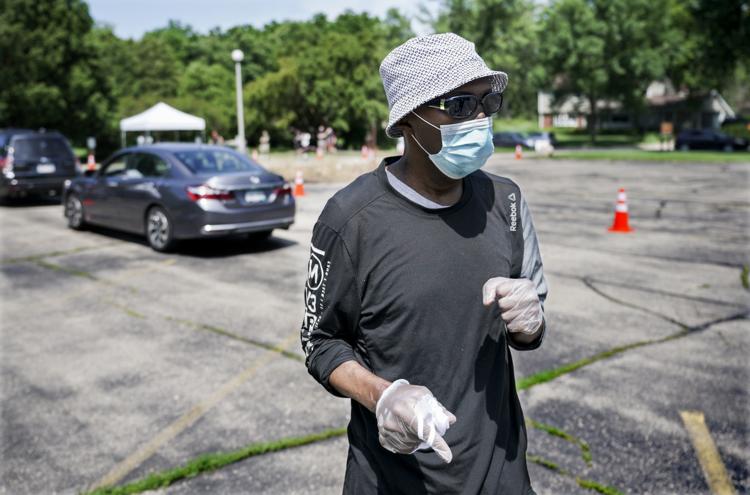 Testing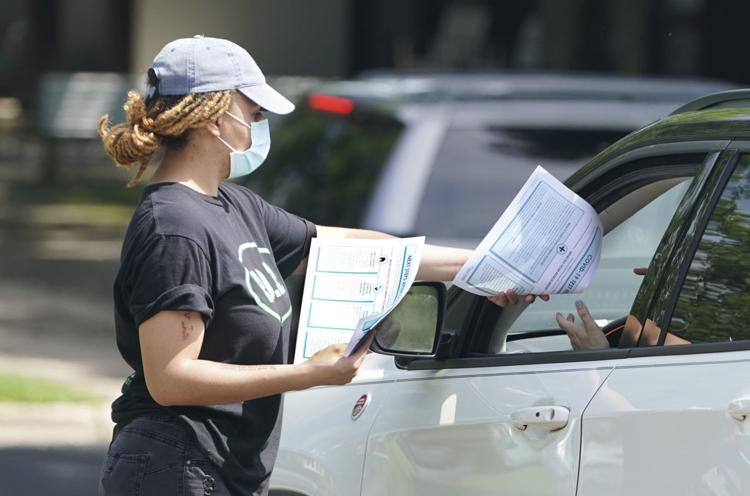 Virus testing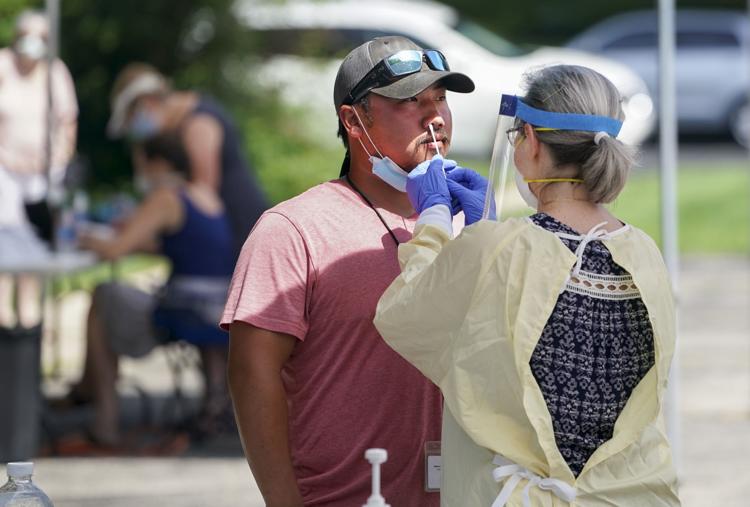 Henry Vilas Zoo reopens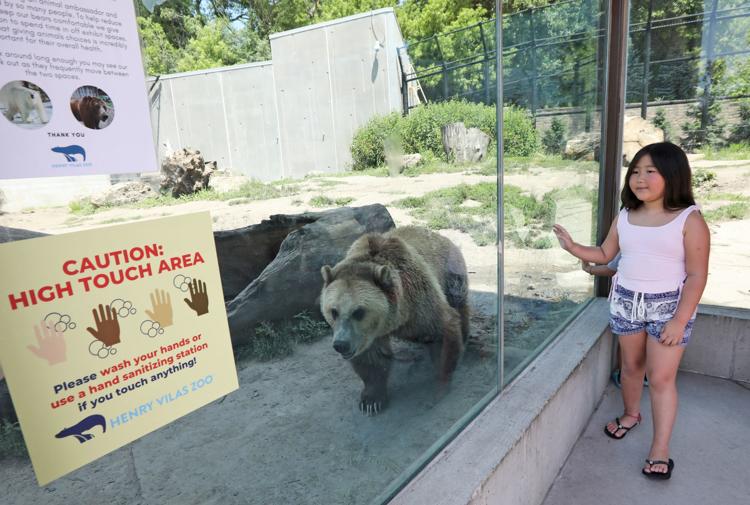 Union Terrace reopening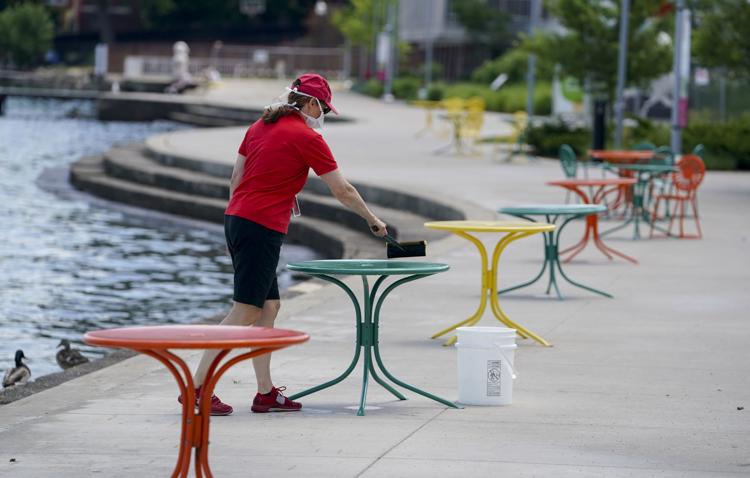 A Day to Remember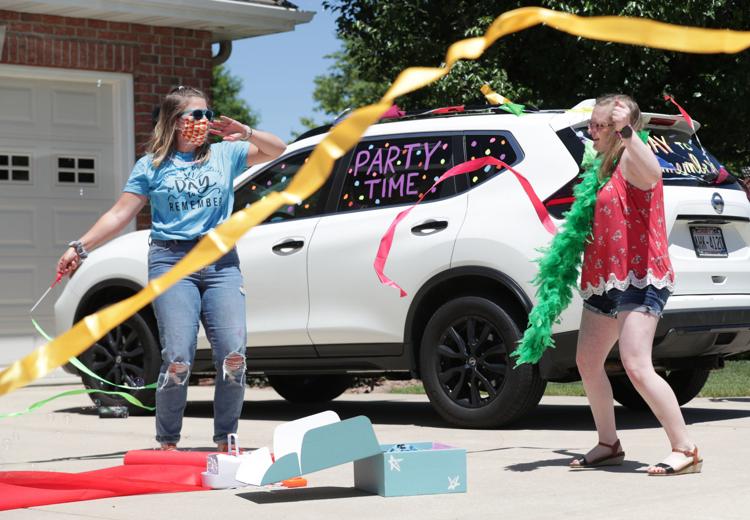 West High grads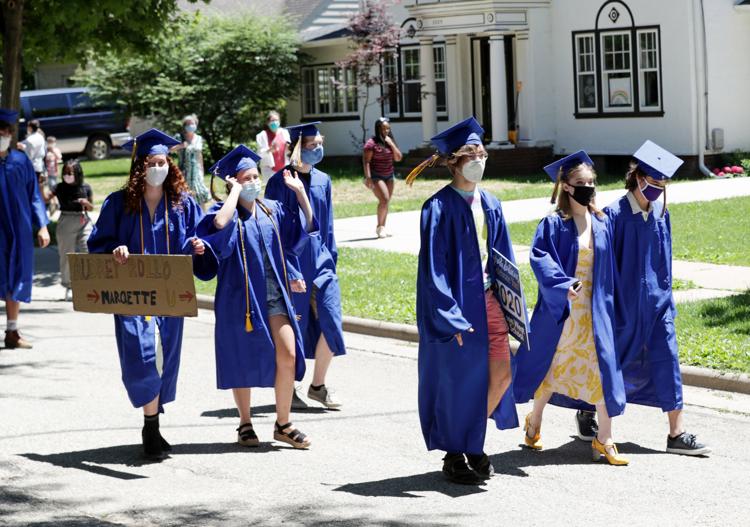 Pool openings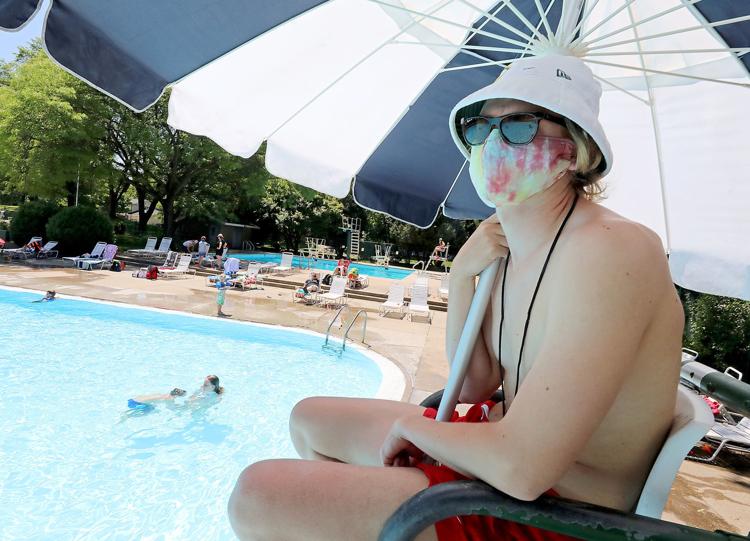 Grads on the Yahara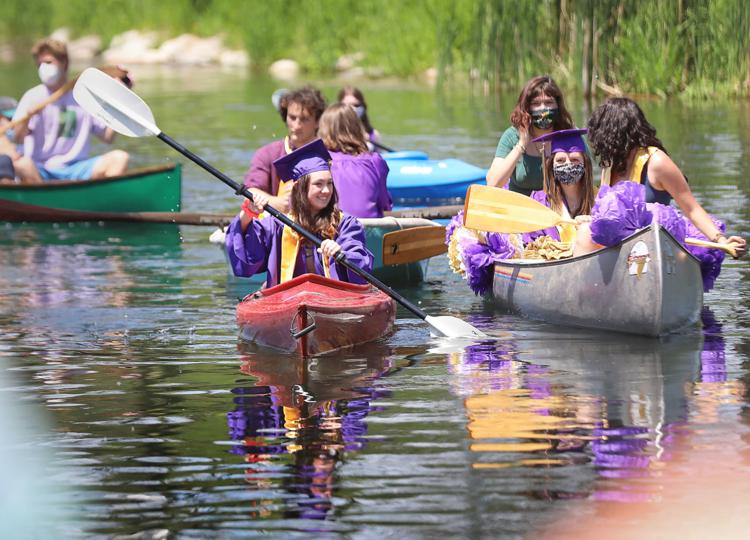 Fifth-grade graduation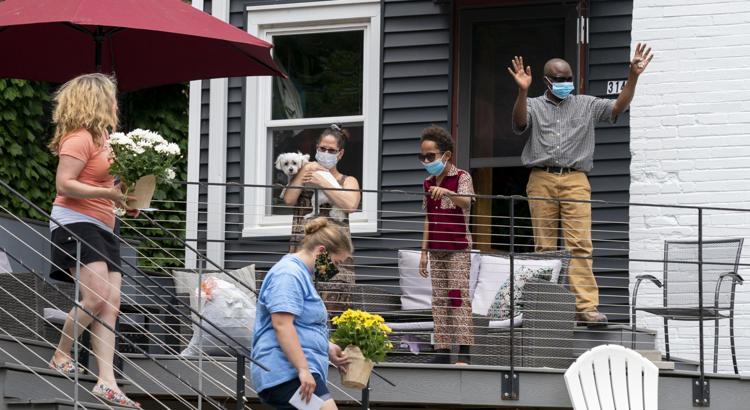 Tribes battling steep losses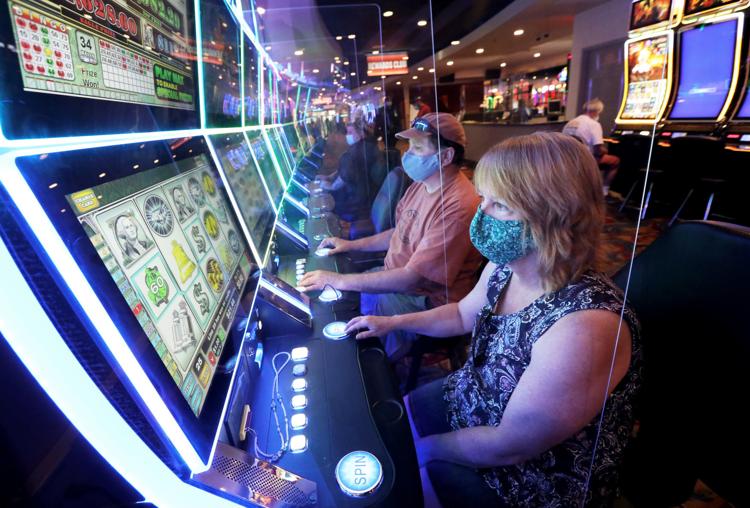 COVID-19 openings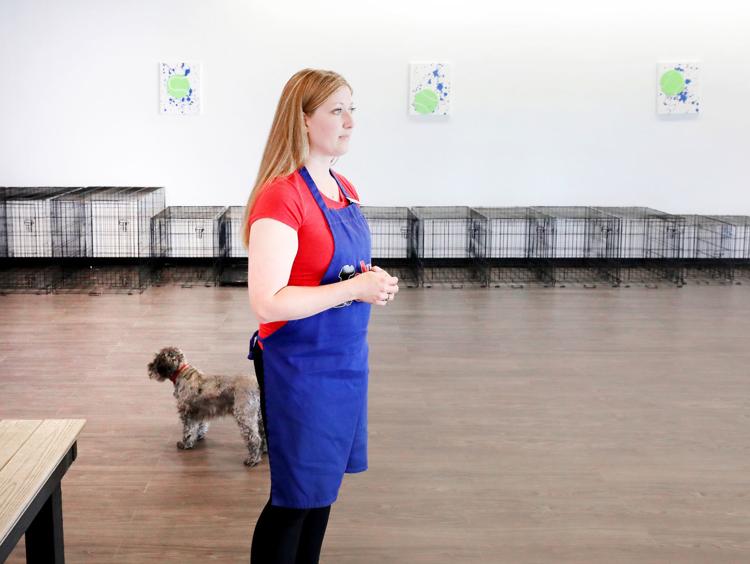 Picking up belongings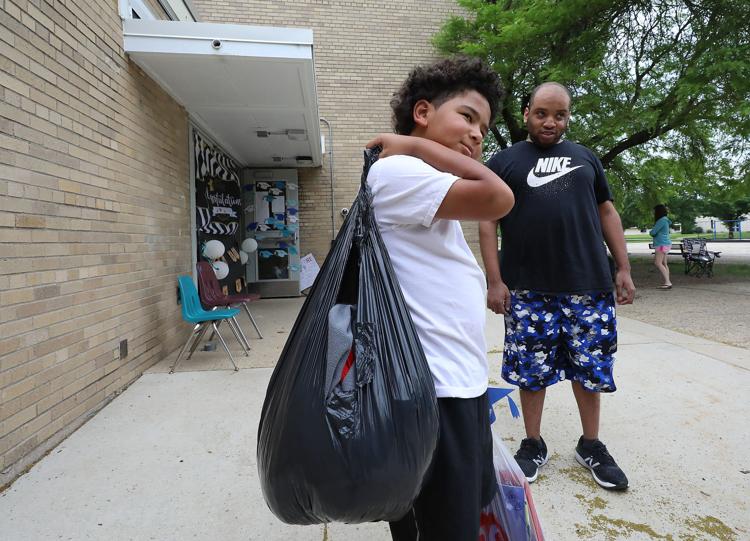 Downtown Businesses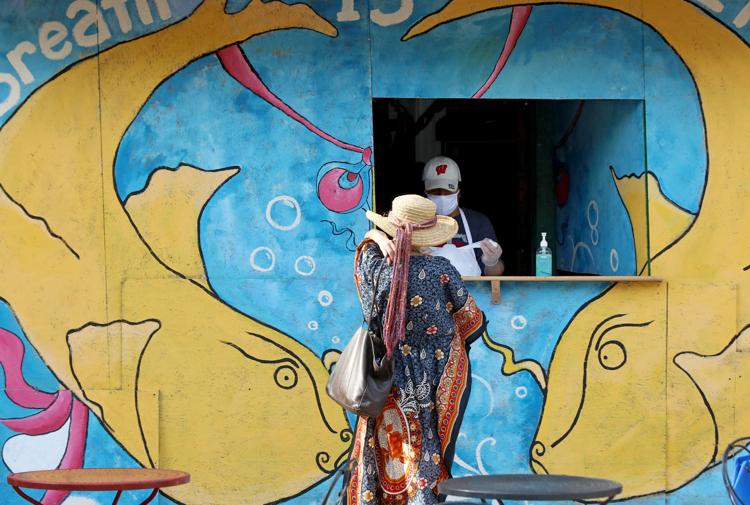 Covid transportation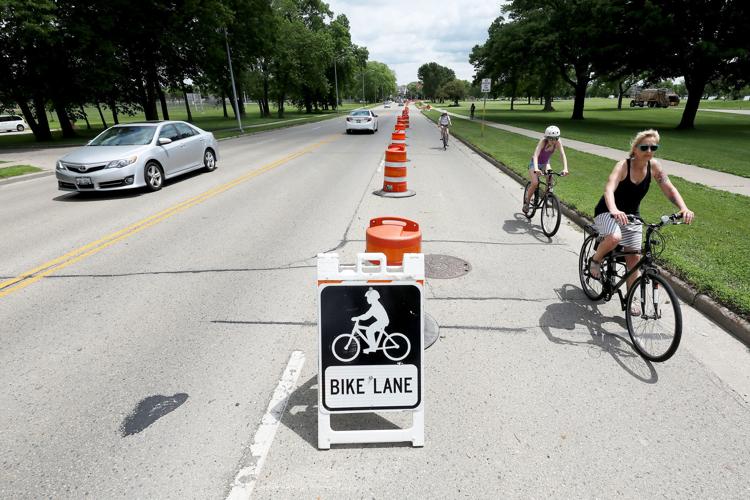 Church capacities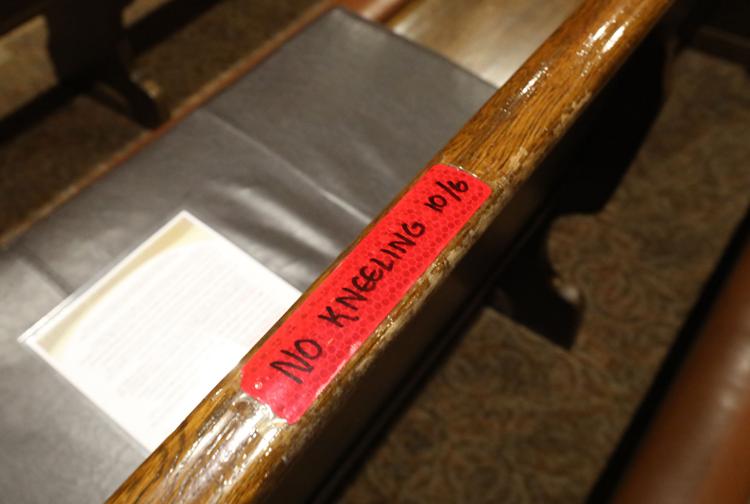 Church capacities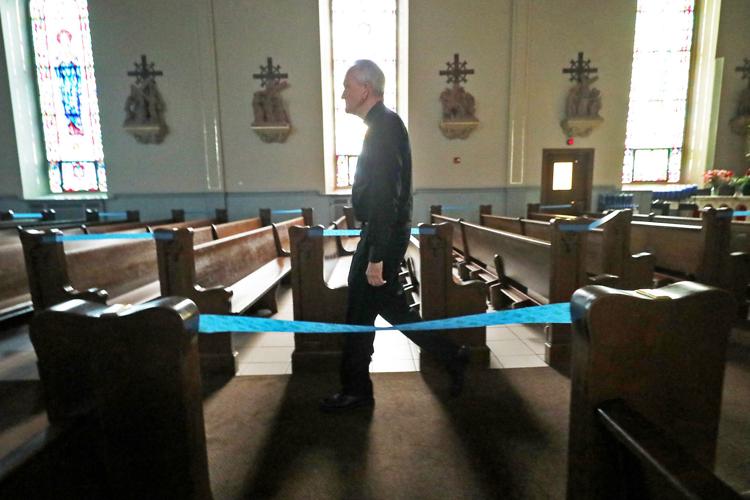 Prepping for reopening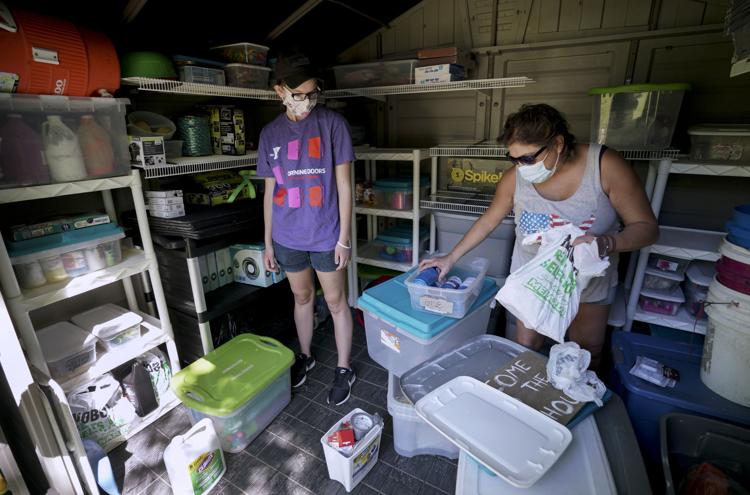 Warner Park - screening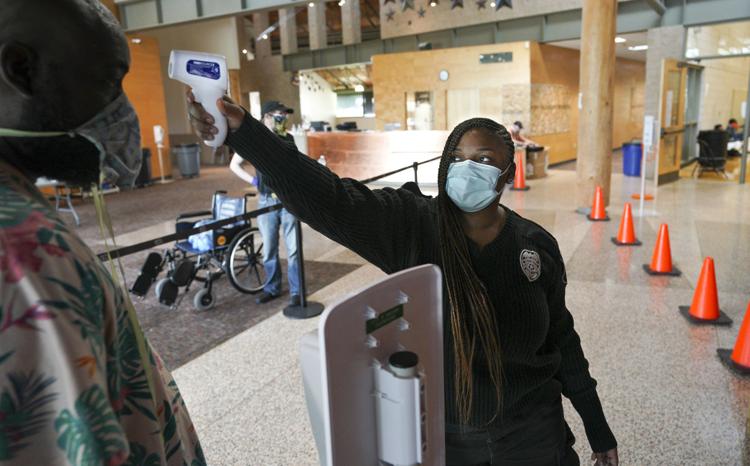 Outdoor Dining East Main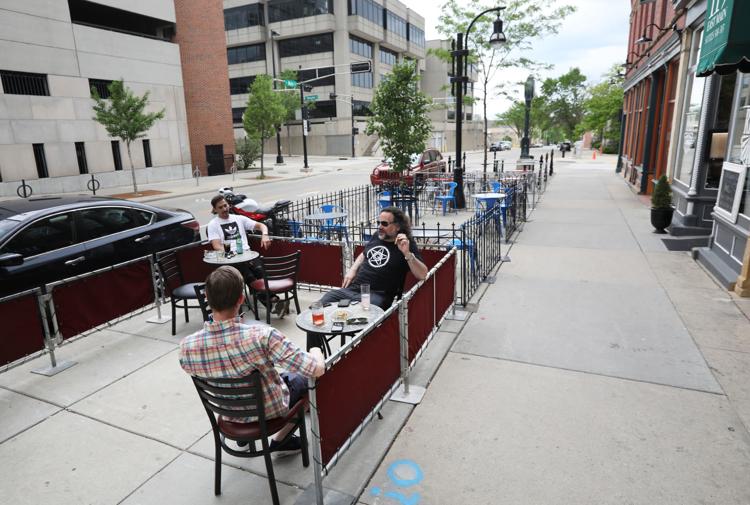 Spacing out customers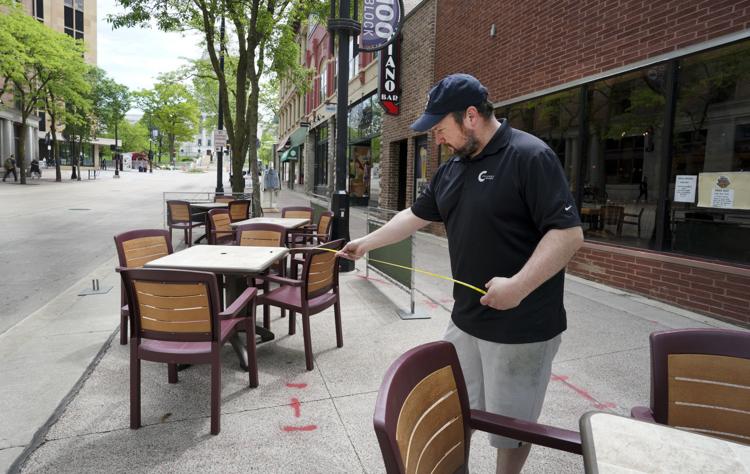 Getting a tattoo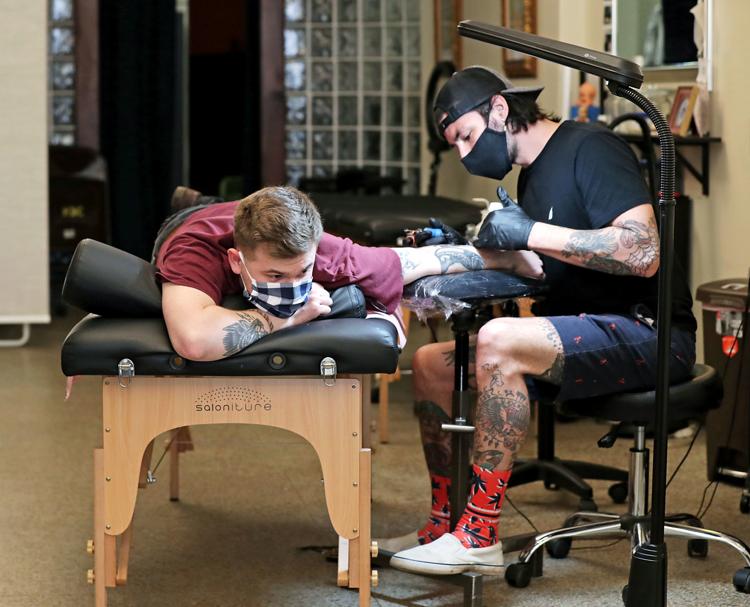 Memorial Day ceremony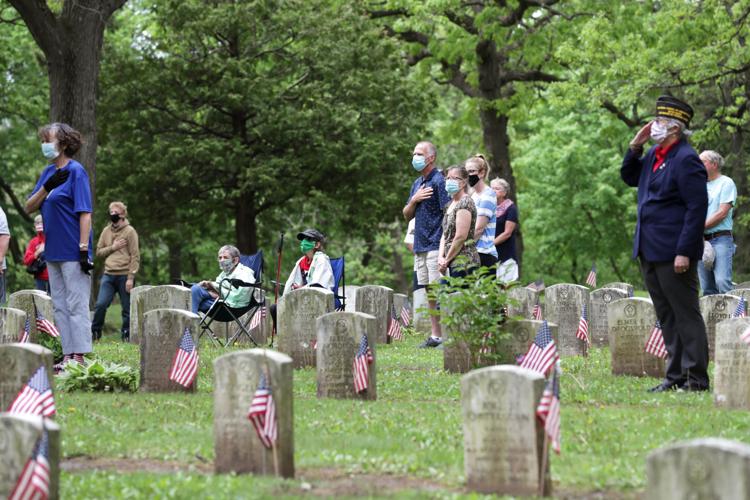 Memorial Day weekend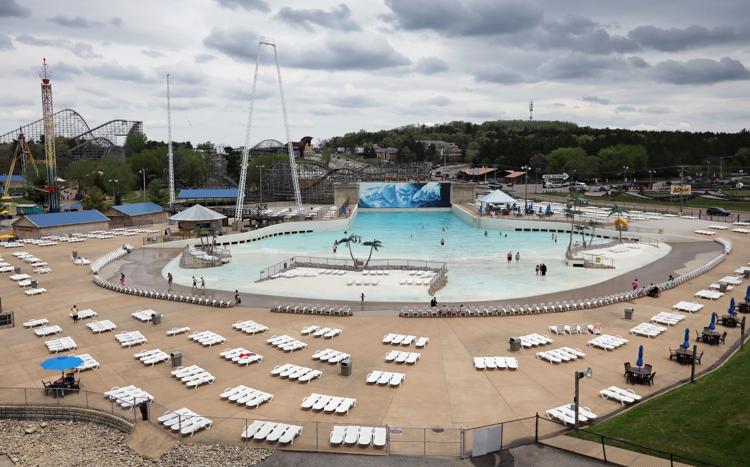 Tom Diehl, Tommy Bartlett Show not opening 2020, State Journal photo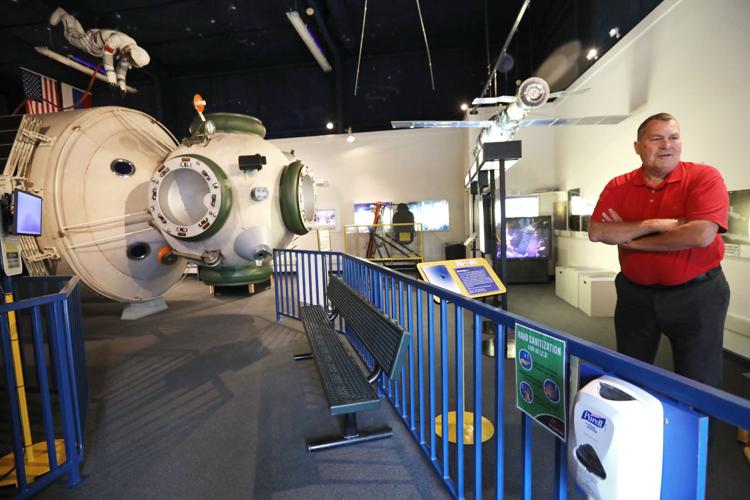 Salons Opening
Fitness openings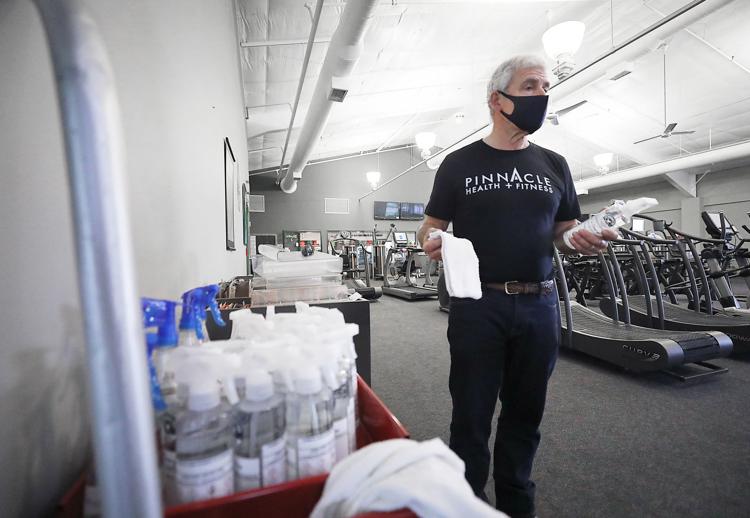 Duck Pond Drive-In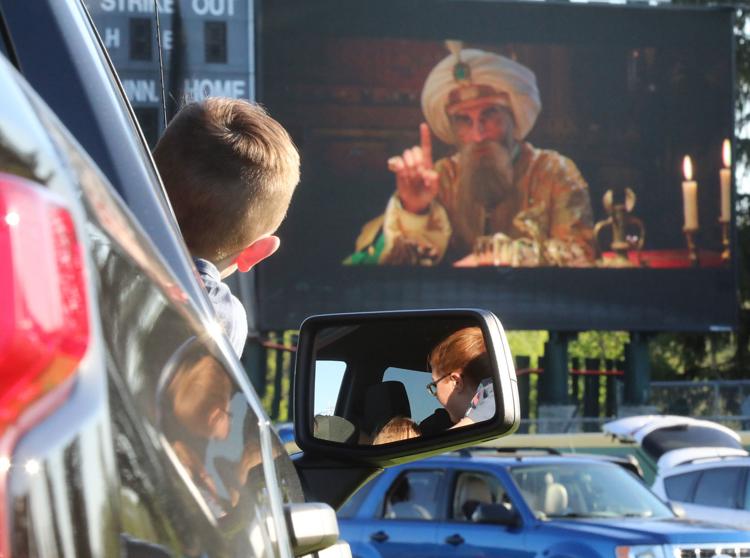 Memorial Union crowd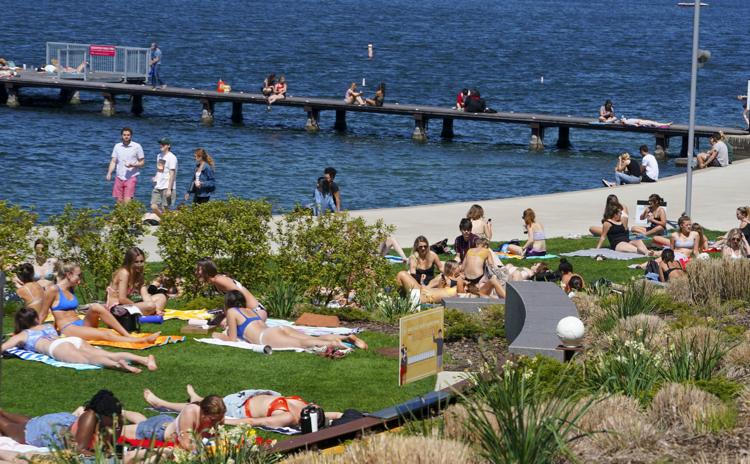 Child care at YMCA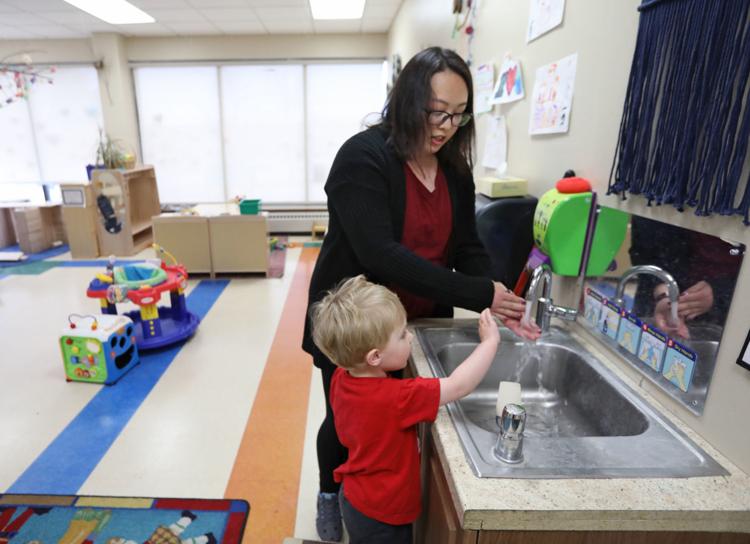 Bikers on Arboretum Drive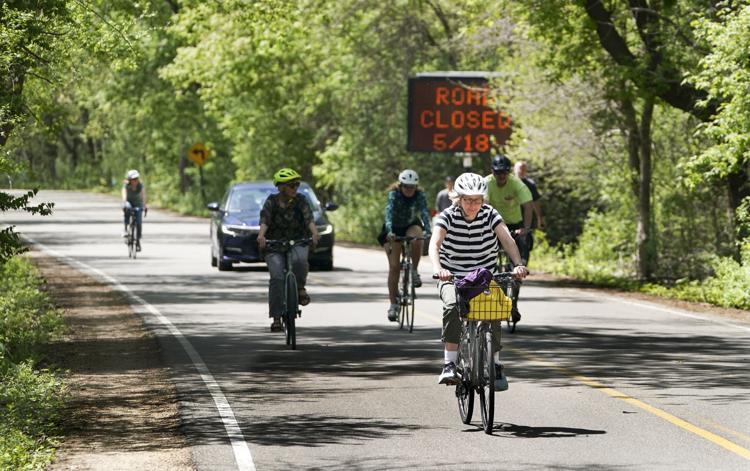 Brittingham Boats
Restaurant open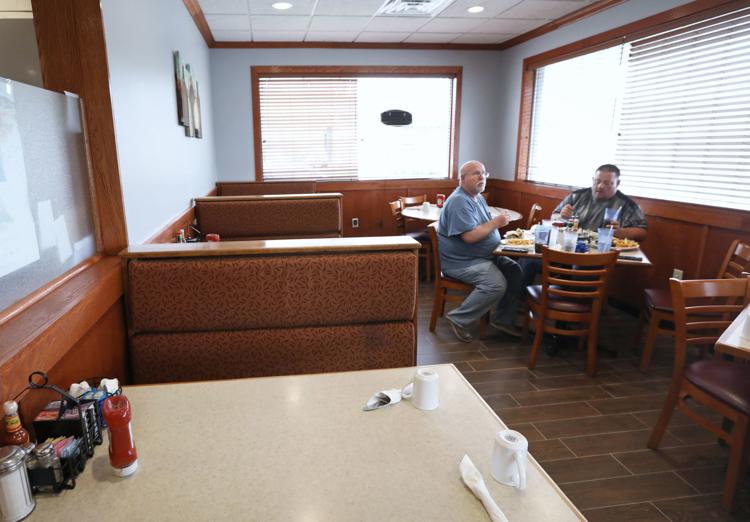 COVID-19 businesses reopen
Restaurant, bars reopen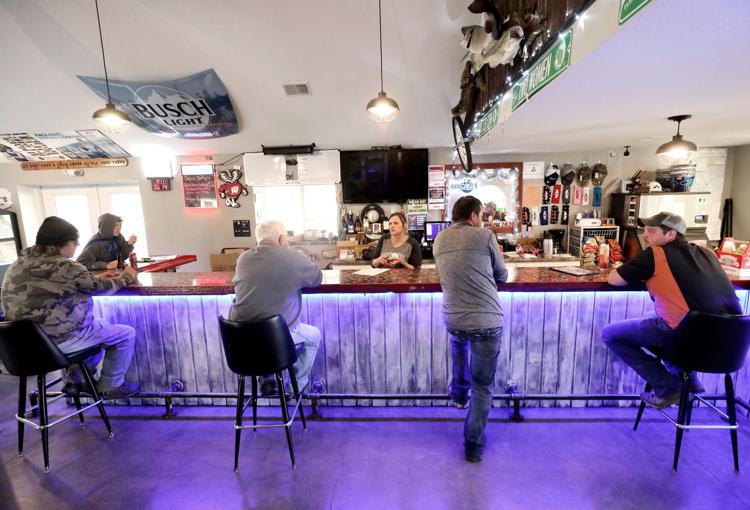 Dentist with patient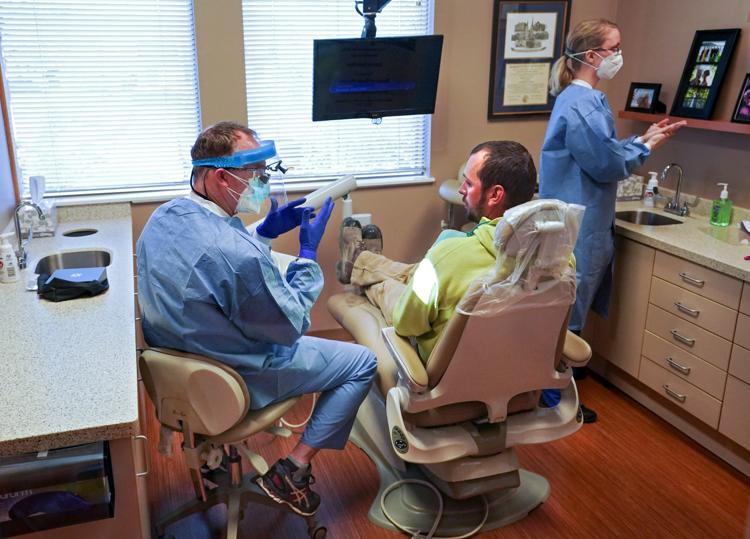 Dane County institutes order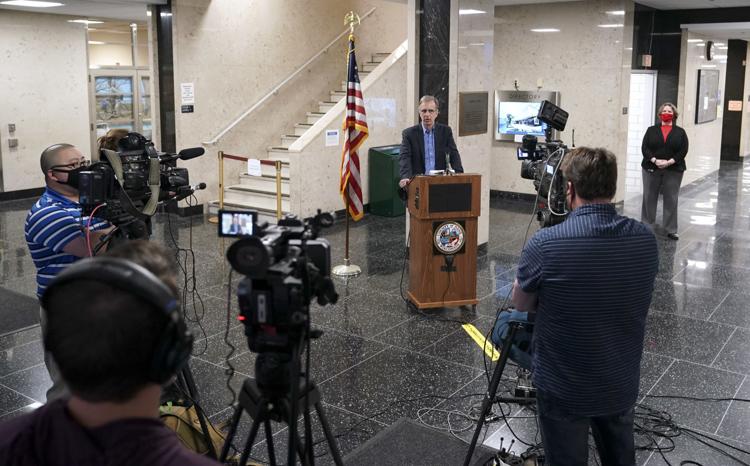 Carry-out food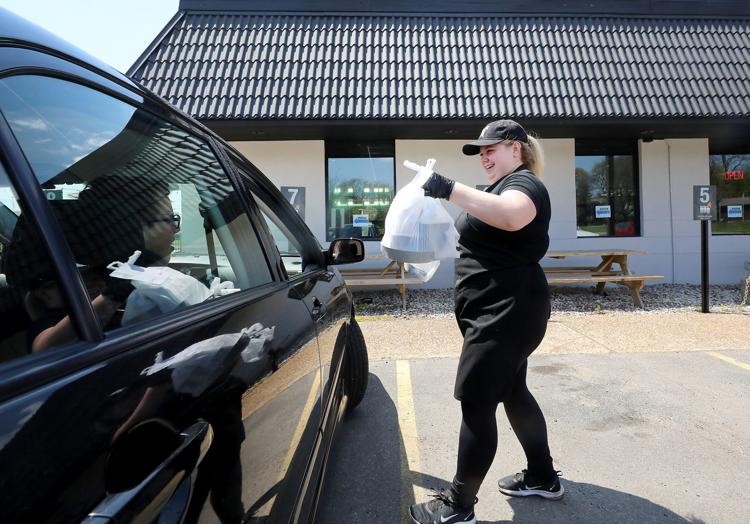 Small retailers reopening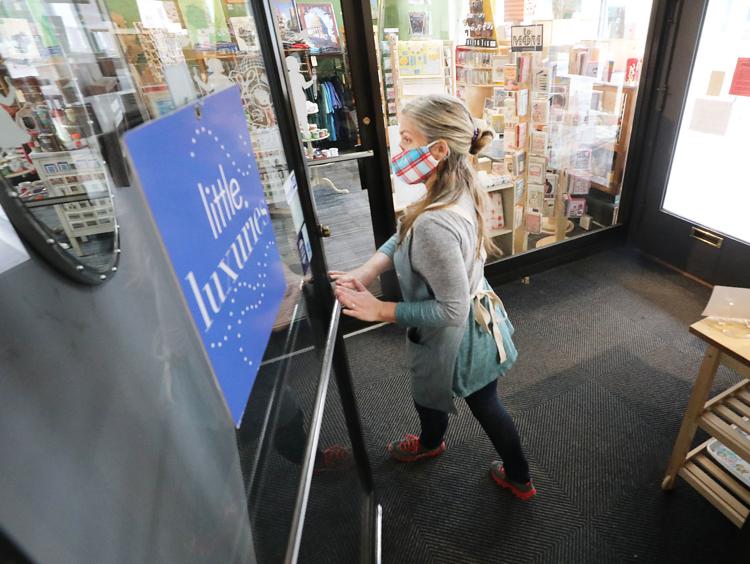 Shoe store reopening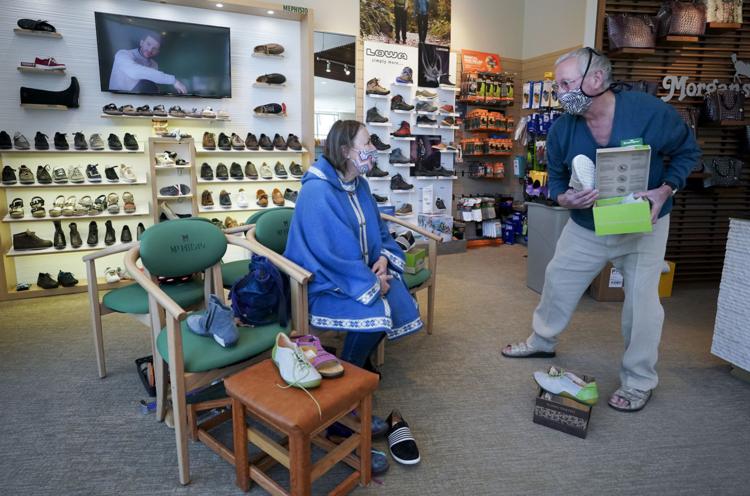 COVID 19 testing site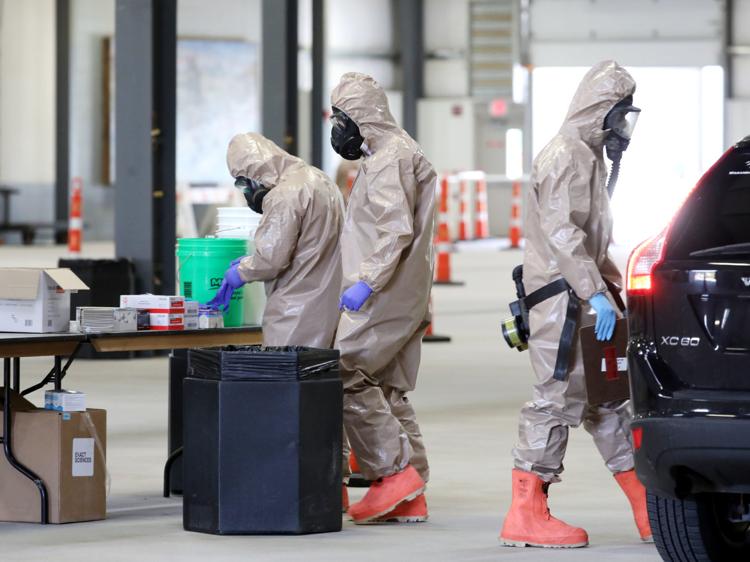 COVID 19 testing site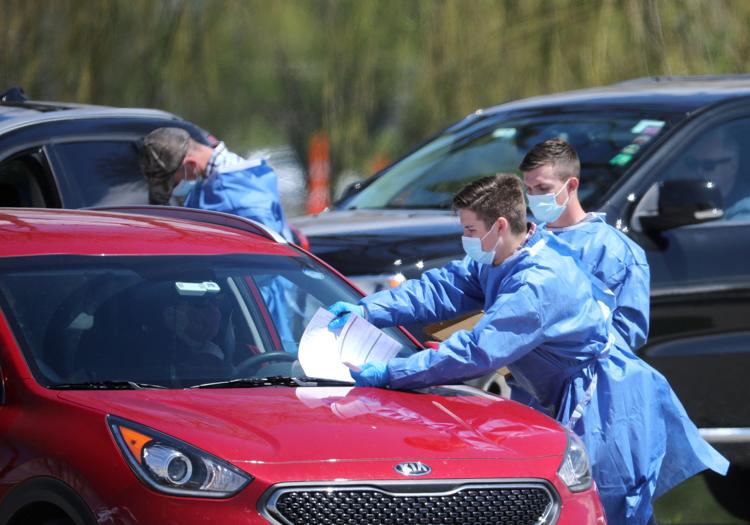 UW-Madison virtual graduation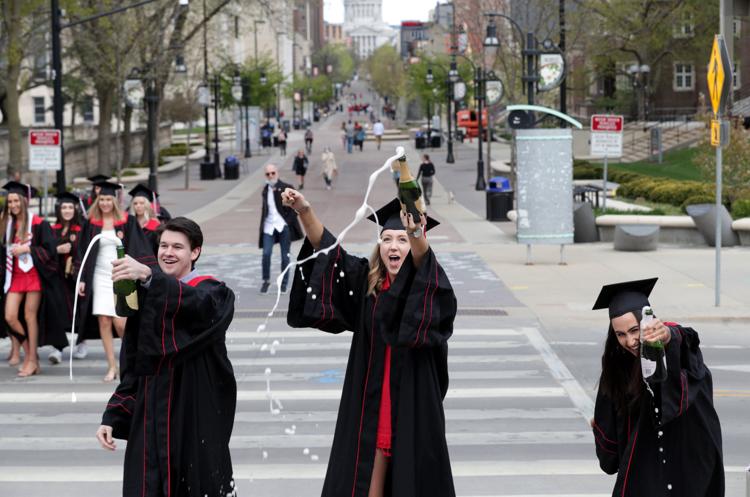 Monona Library Curbside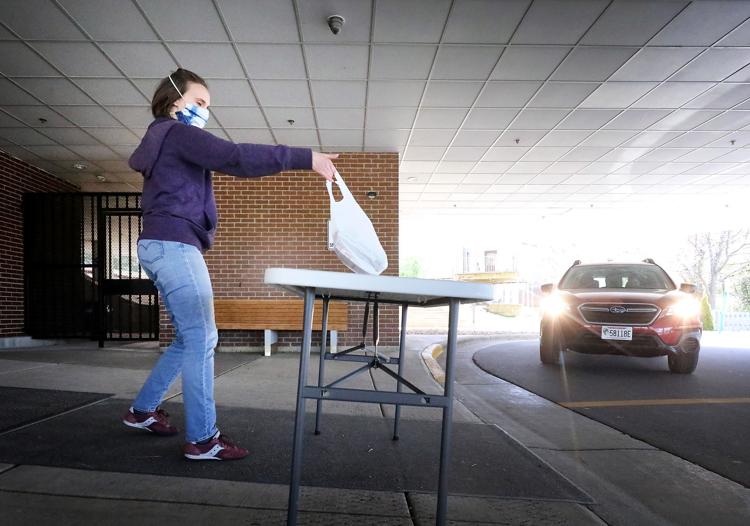 COVID-19 meat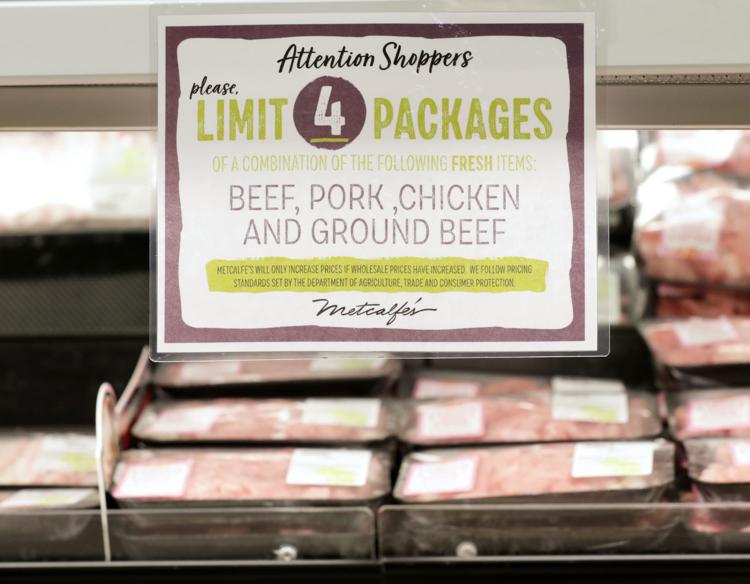 Homeless in parks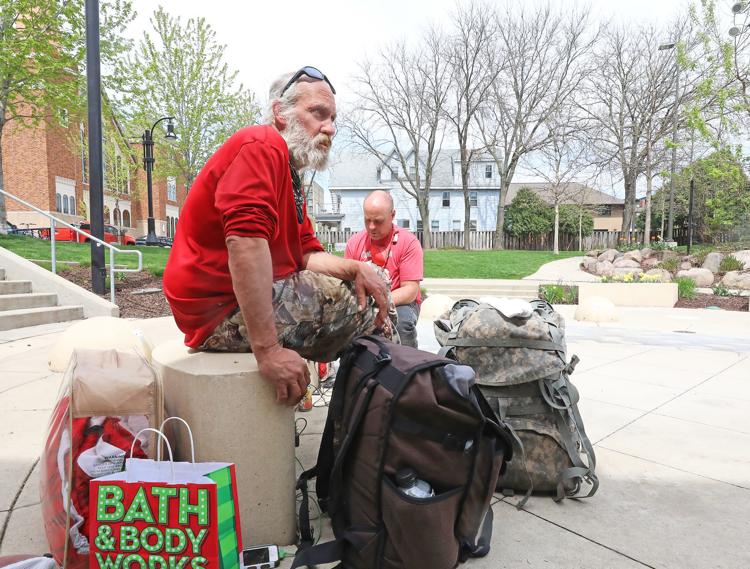 UW Commencement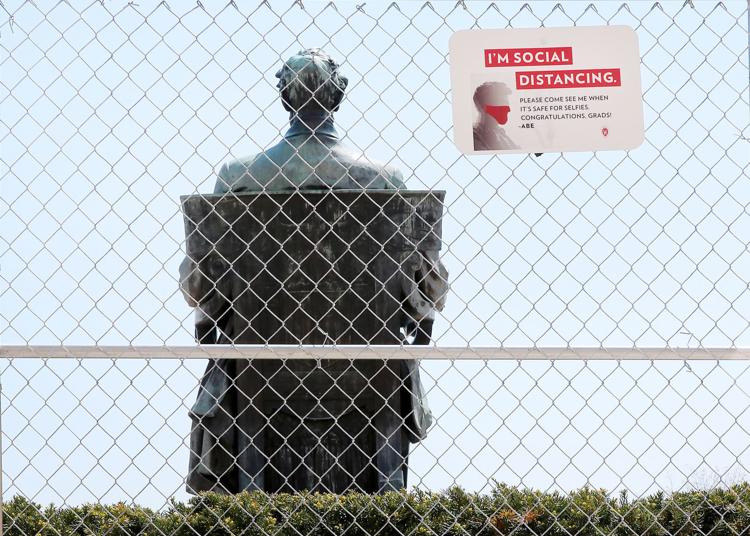 River Food Pantry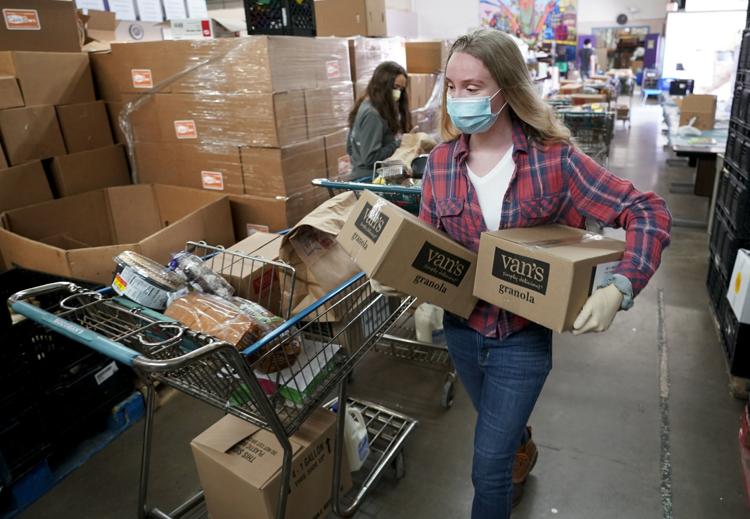 Dane County tourism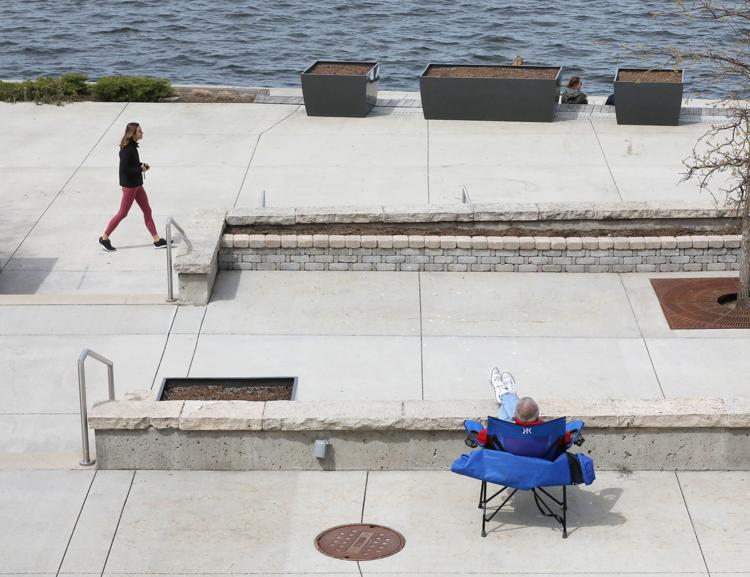 "Outside Looking In: A Drive-Thru Exhibition"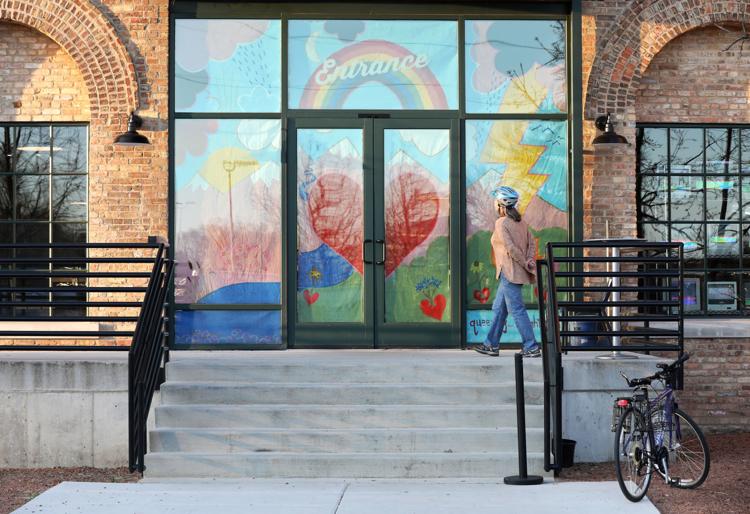 COVID-19 Menards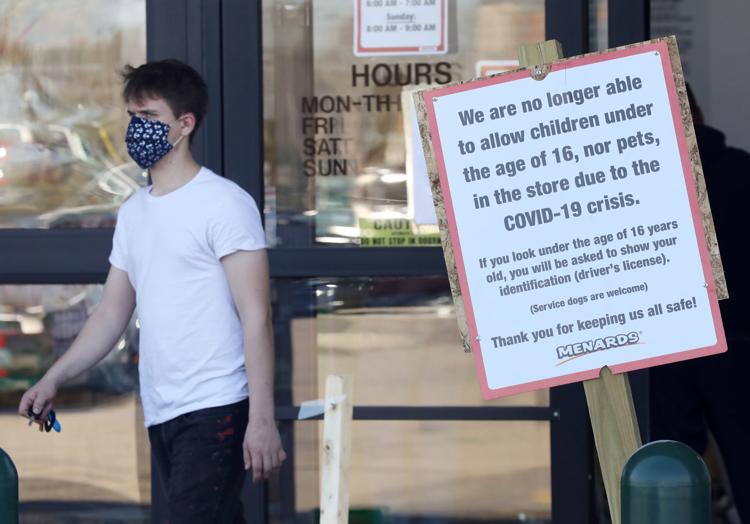 Covid Assembly Hearing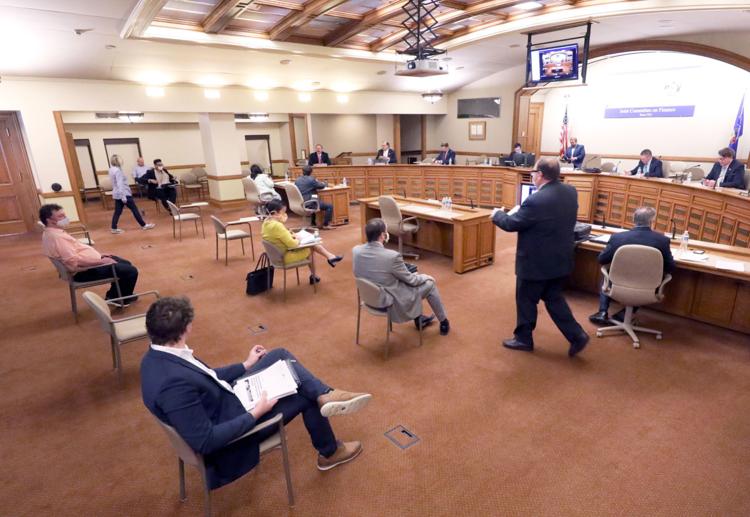 UW furloughs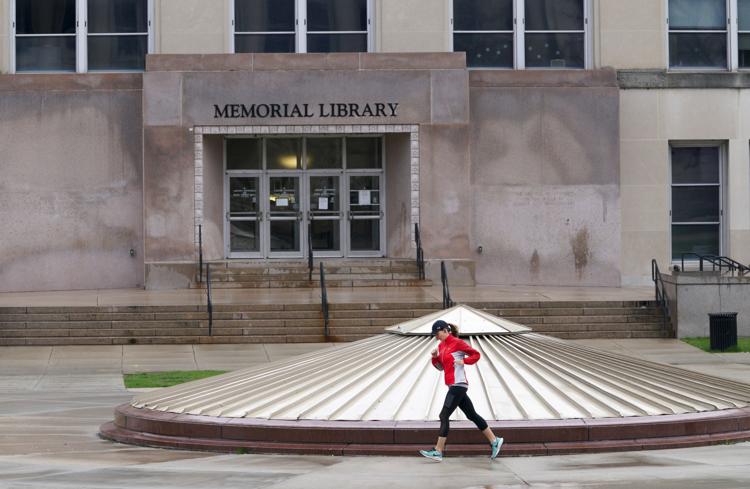 Stay safe, Badgers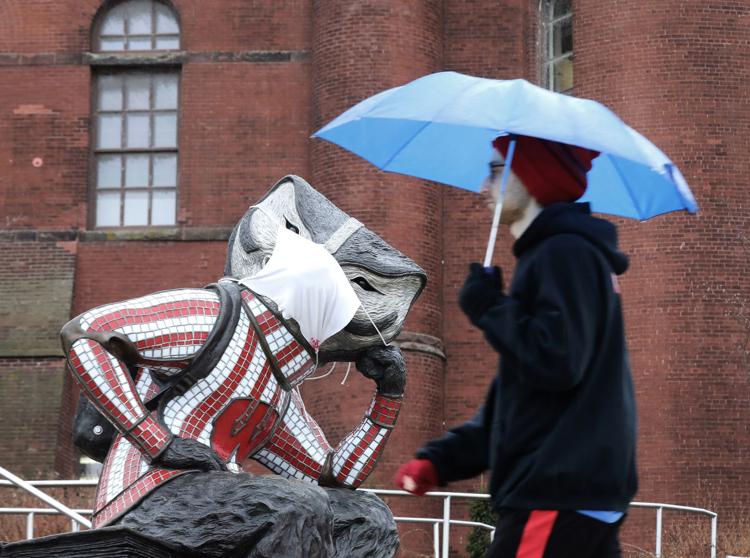 Celebrating 103 - From a distance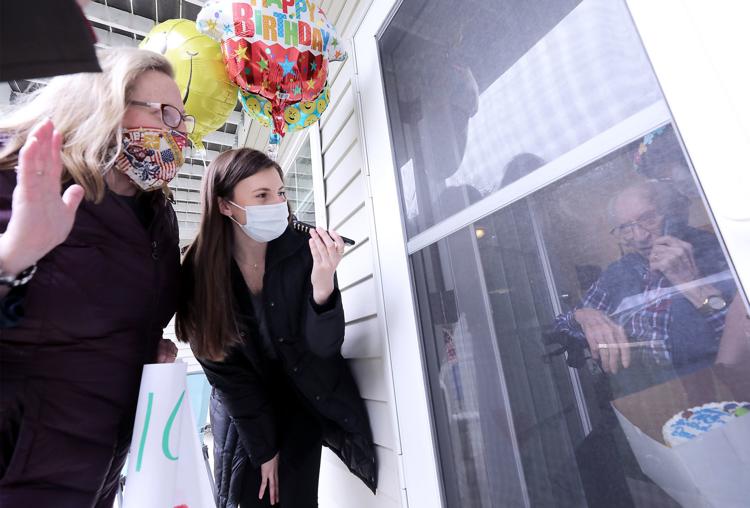 COVID-19 protest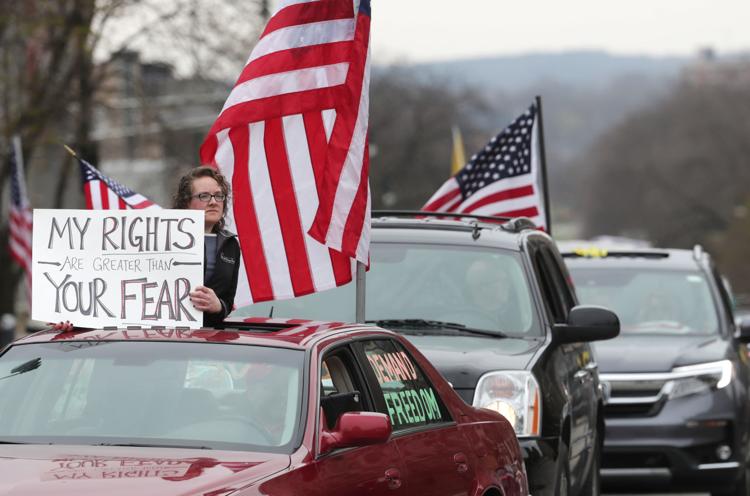 COVID-19 candle installation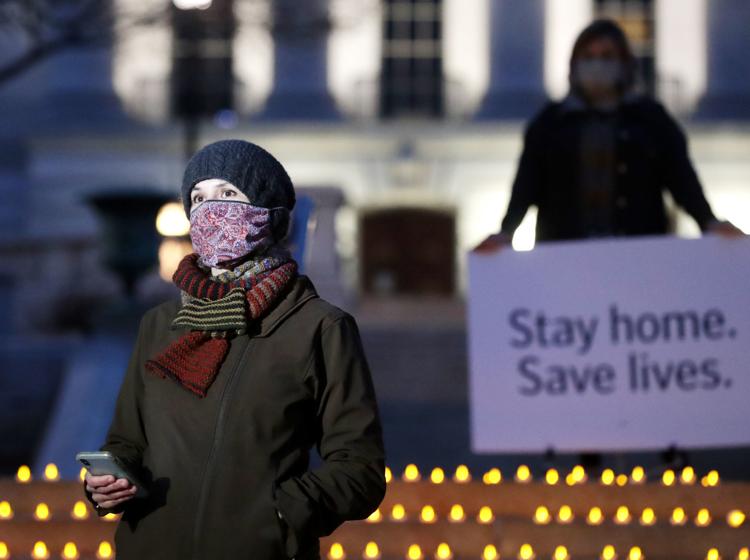 COVID-19 candle installation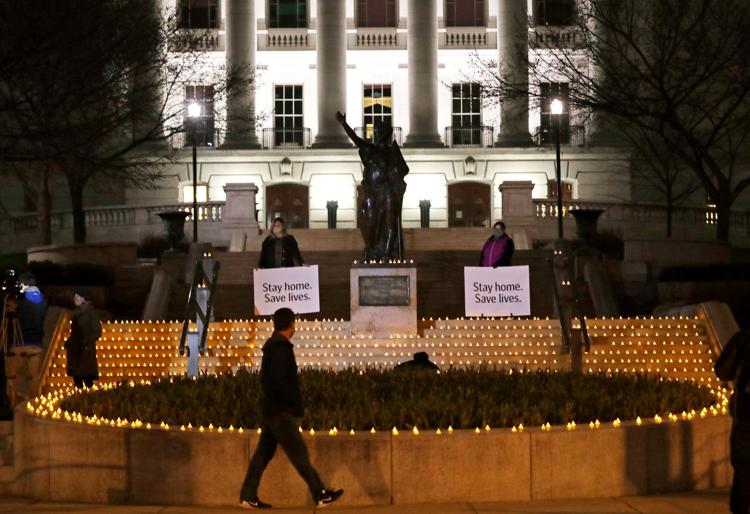 A fishing opener amid COVID-19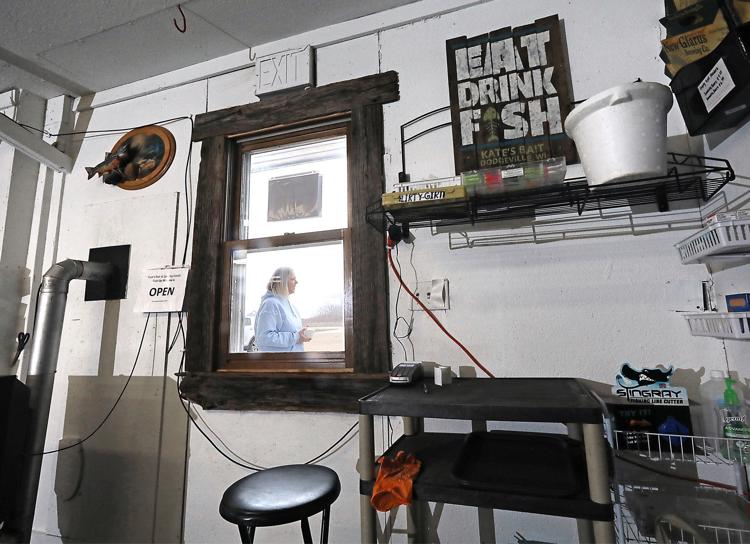 COVID-19 UW-Madison students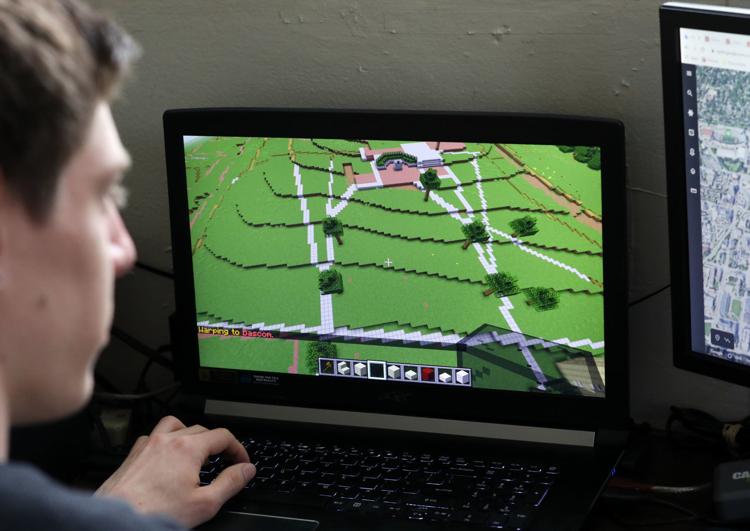 Covid Public Employees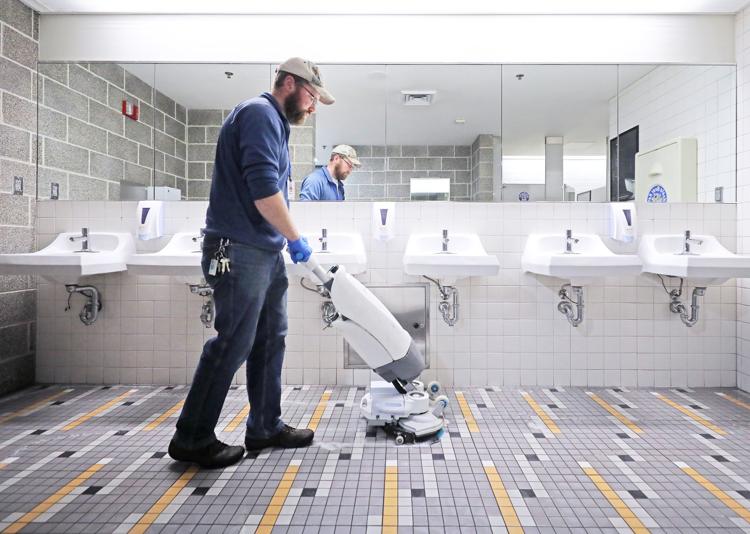 Act of Appreciation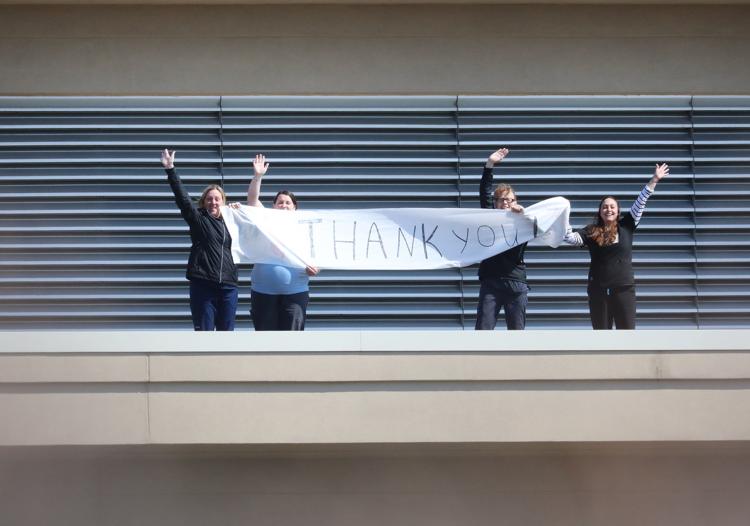 Brazelton with video screen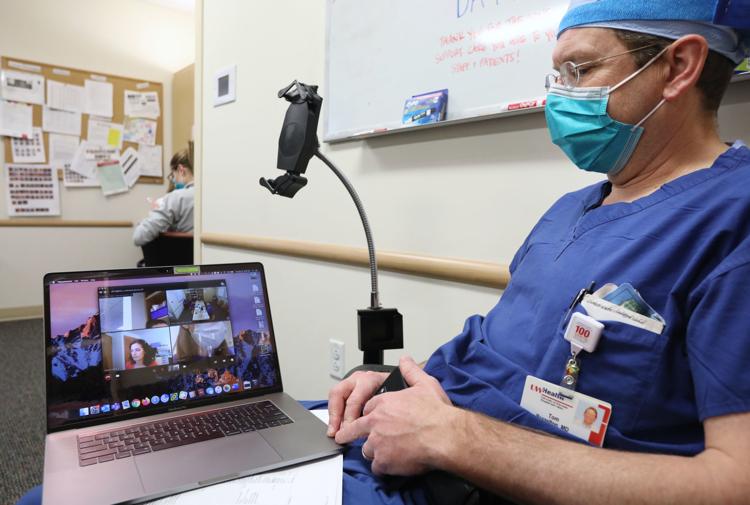 Saris stays busy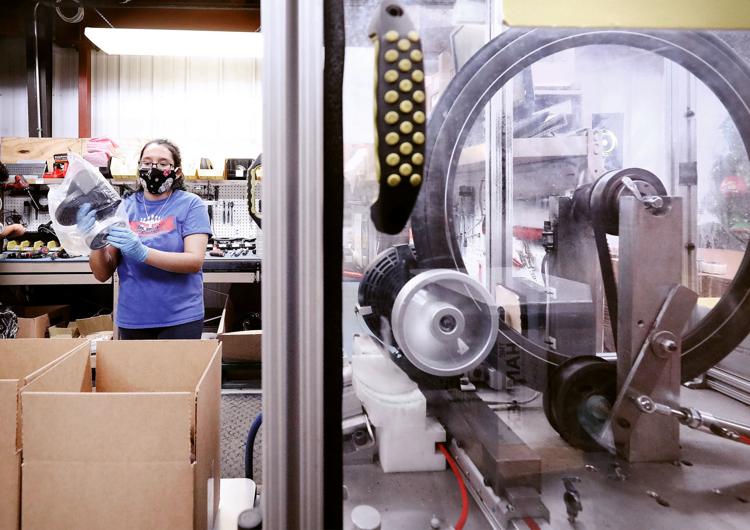 Absentee ballots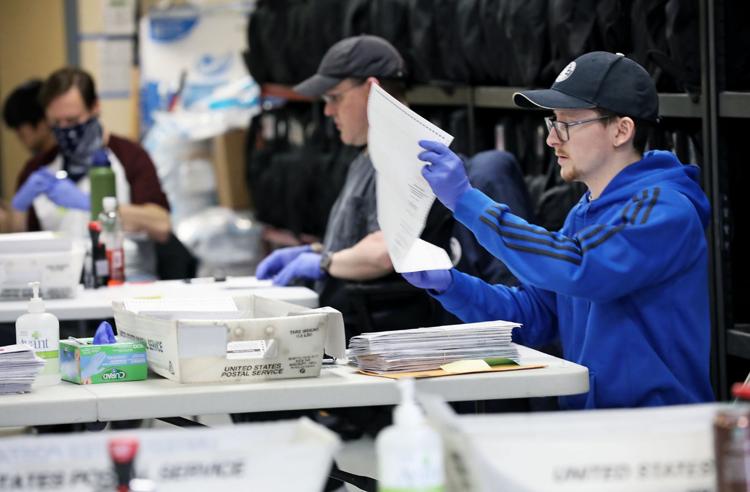 UW Covid Testing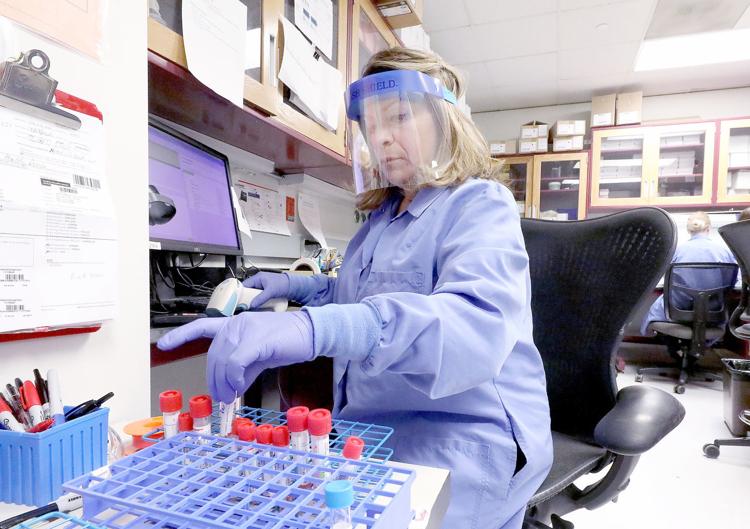 Covid State Parks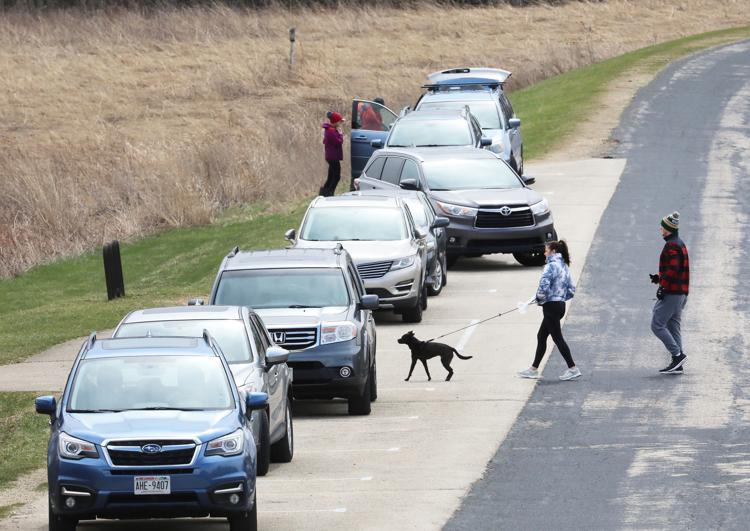 Easter baskets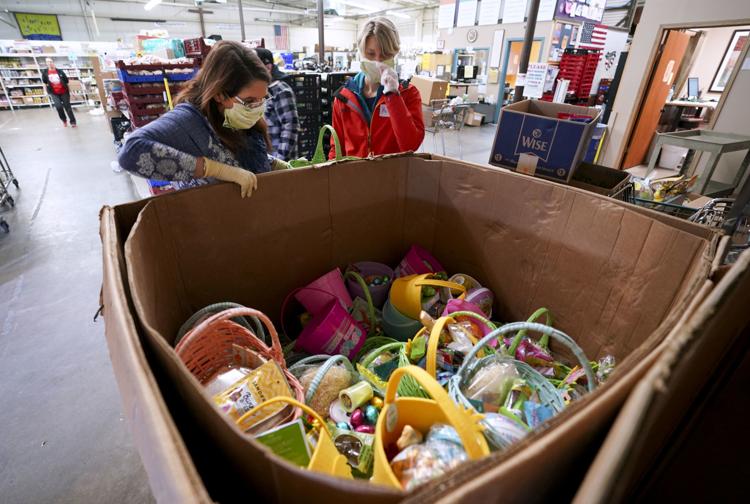 As social distancing progressed into an official order to stay in our homes, Madison has started to look more like an empty shell rather than …
Election Day with COVID-19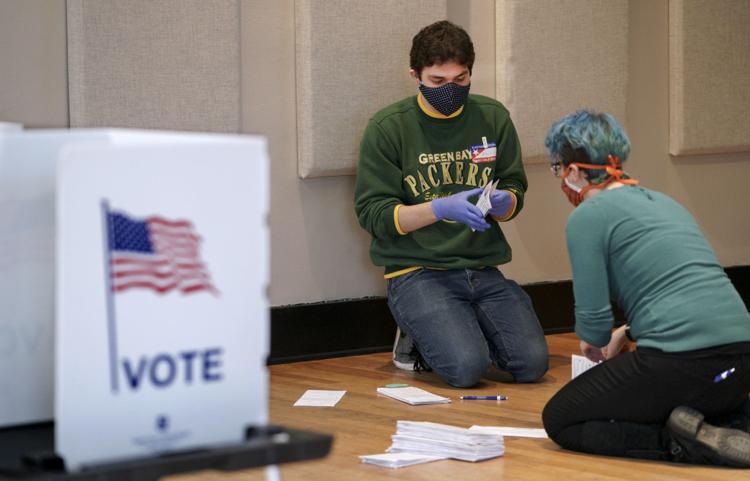 COVID-19 Journaling Project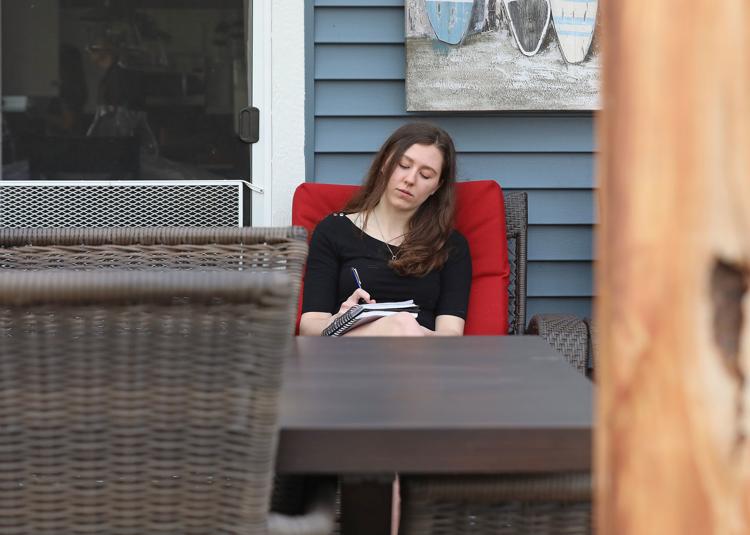 Election Day protest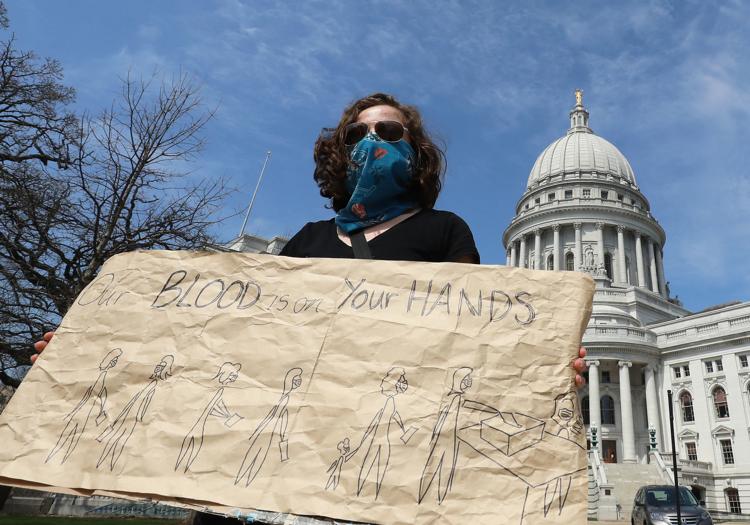 Election Day with COVID-19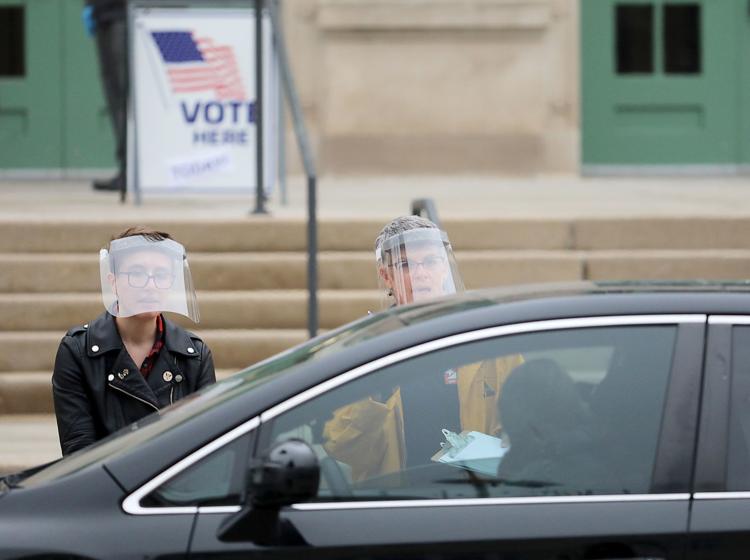 Honoring Essential Workers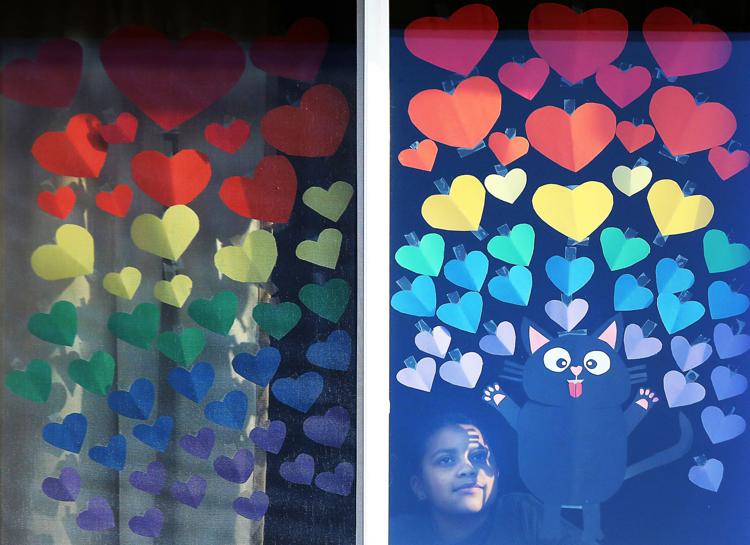 Metro Transit Butler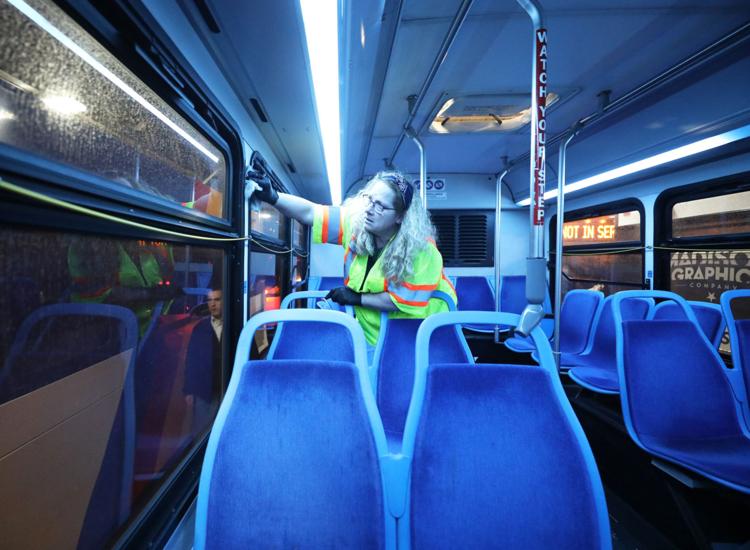 Election set for Tuesday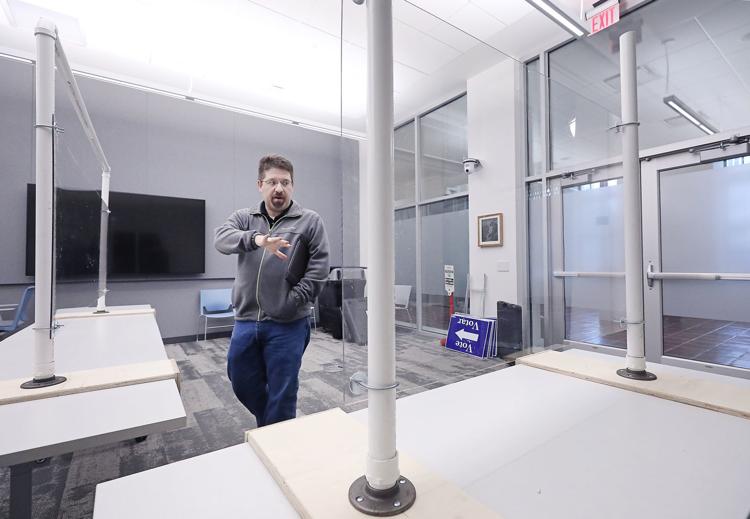 Robots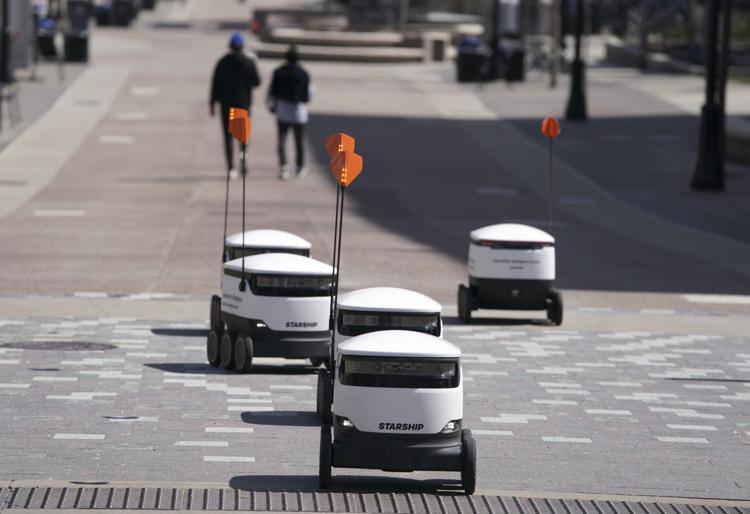 Nolan family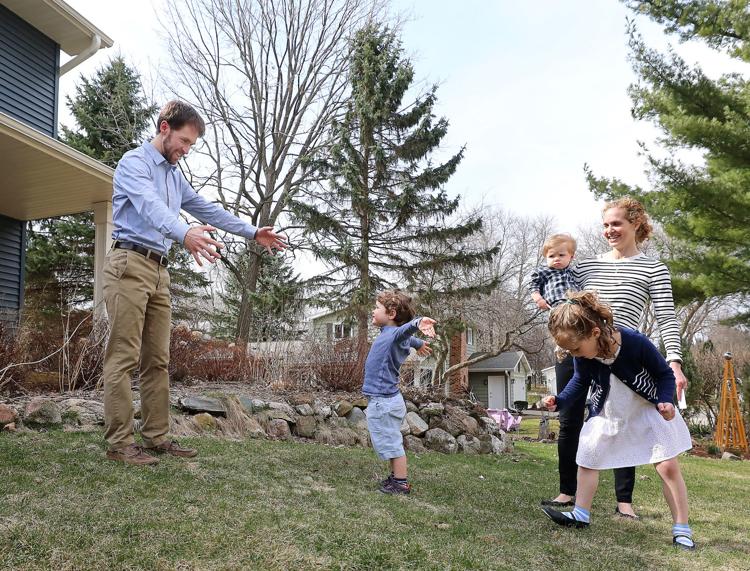 Stressed over closure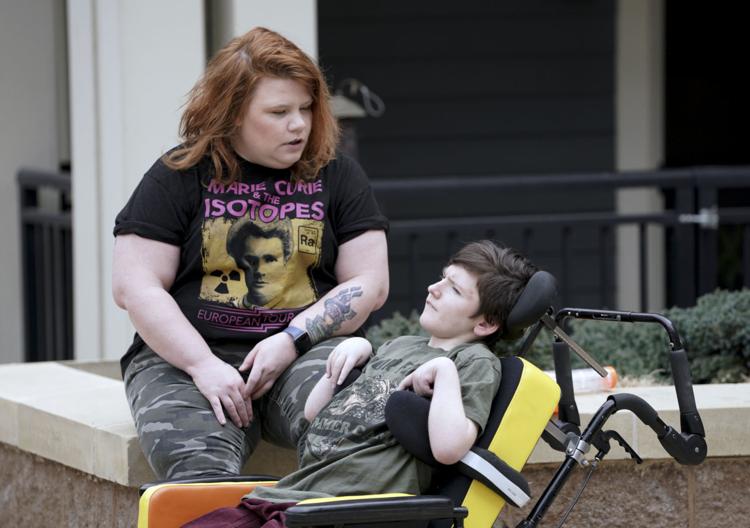 Amy Shircel, former COVID-19 patient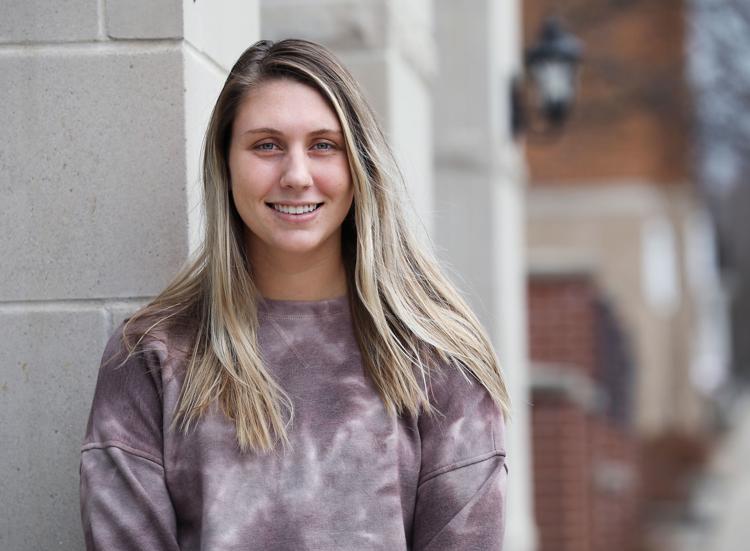 COVID-19 retail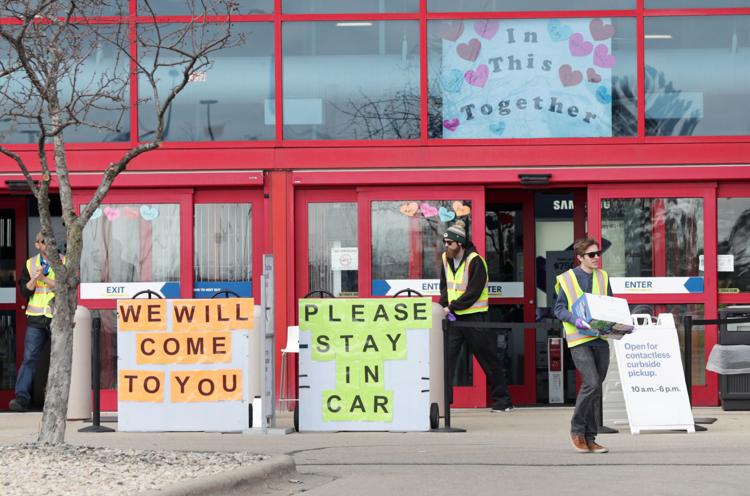 Playground closed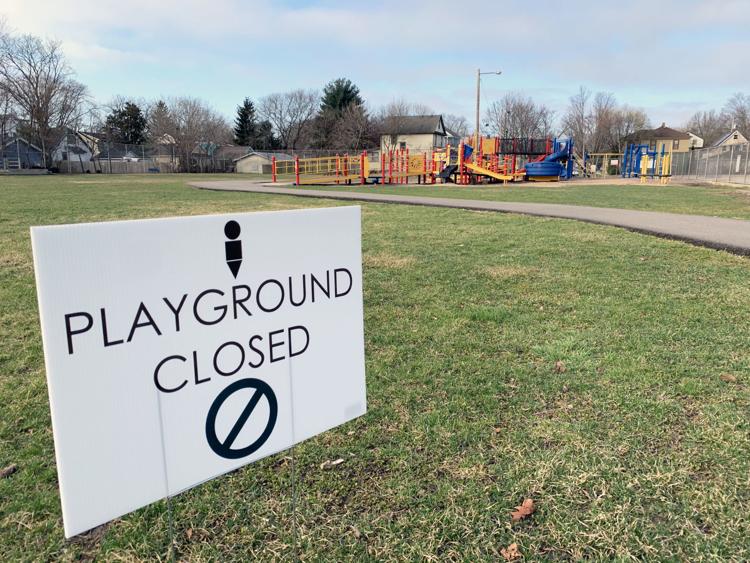 Little Library closed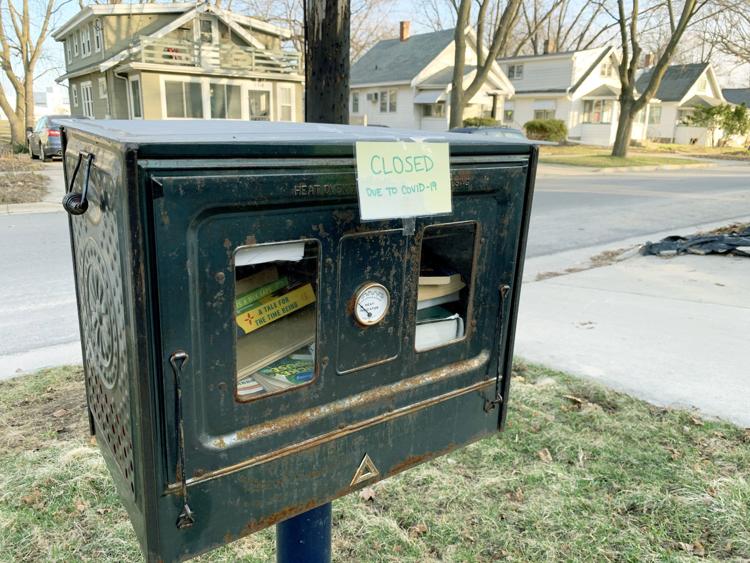 Entryway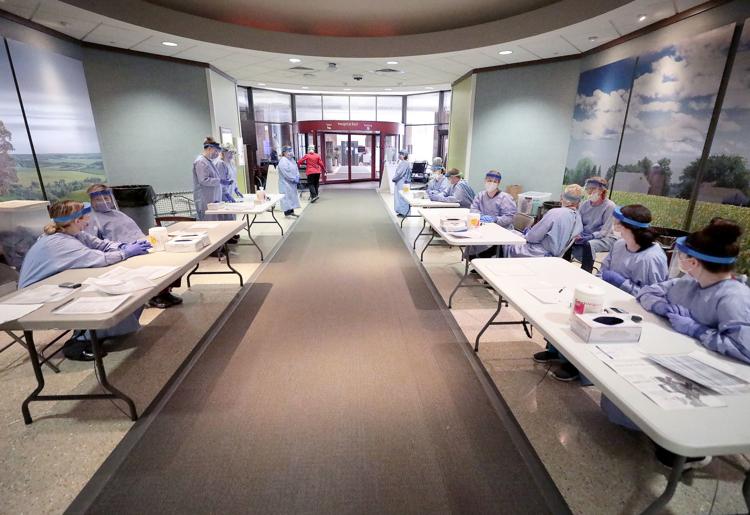 Face shields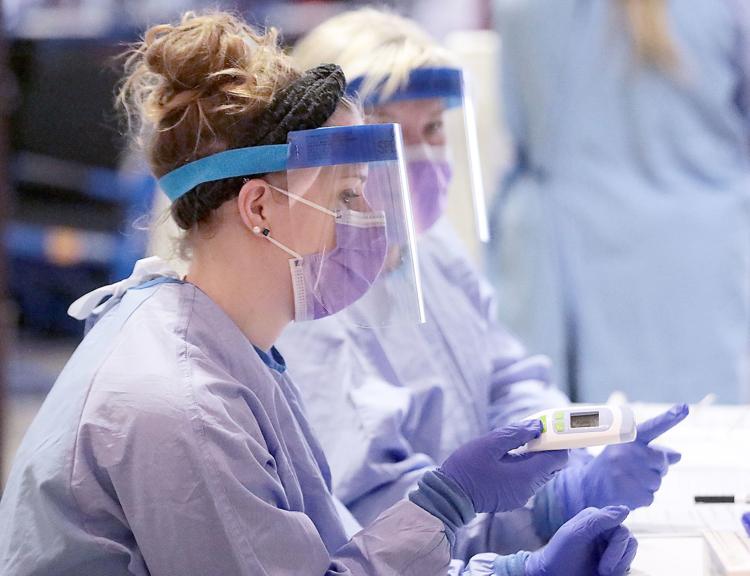 Carwash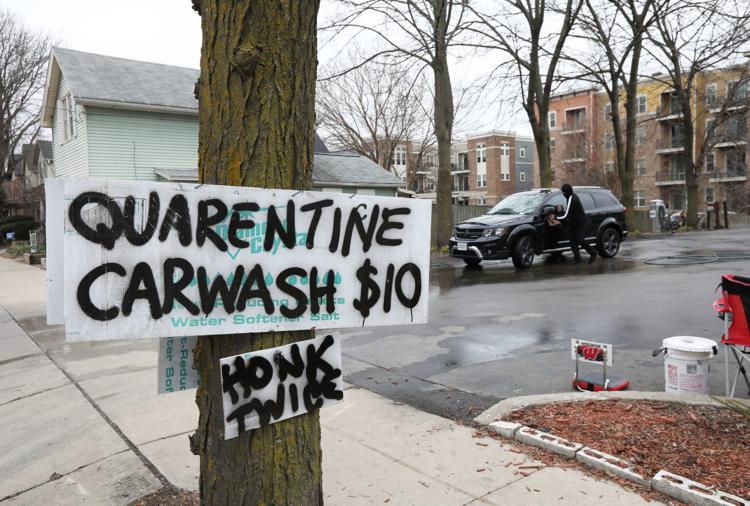 Rent strike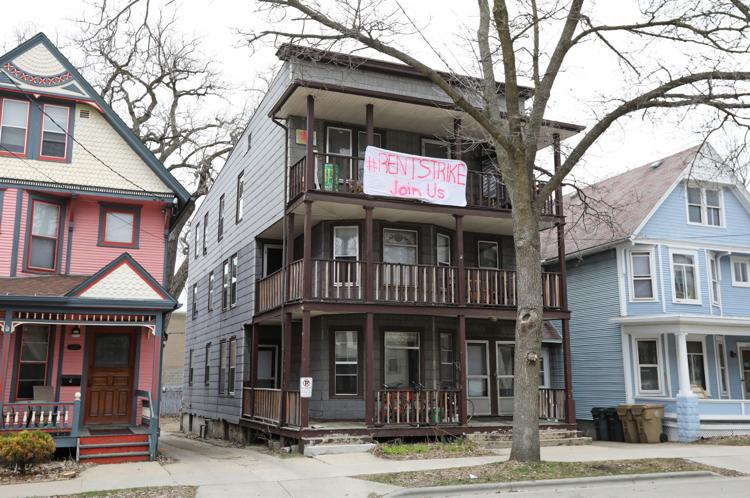 Election COVID-19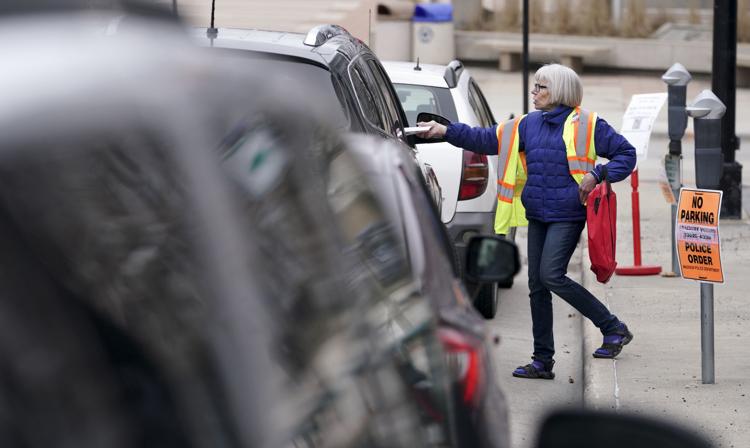 Precious Cargo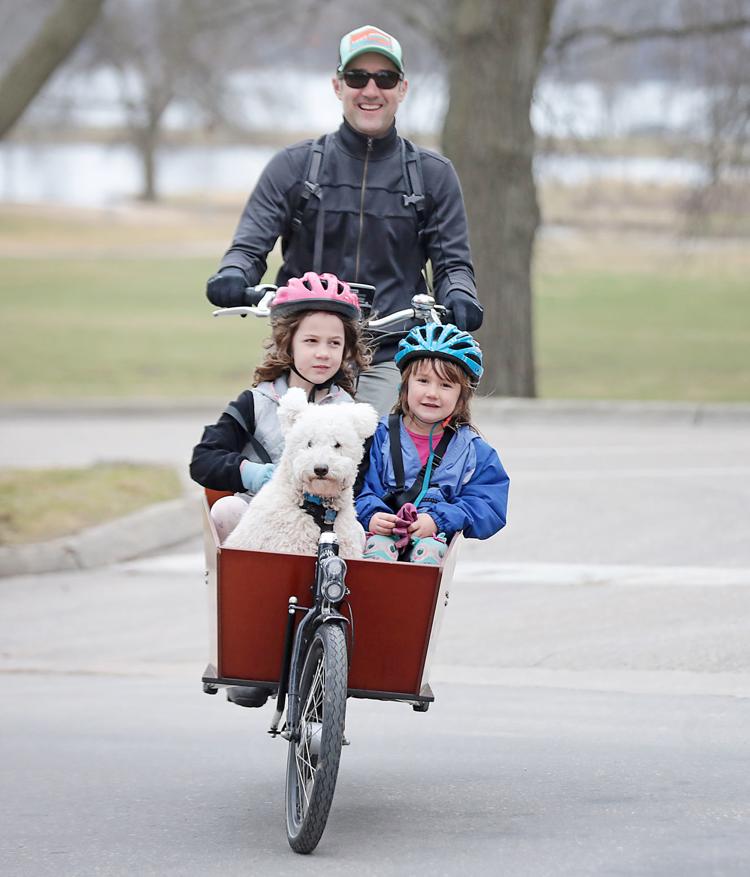 Chad Backes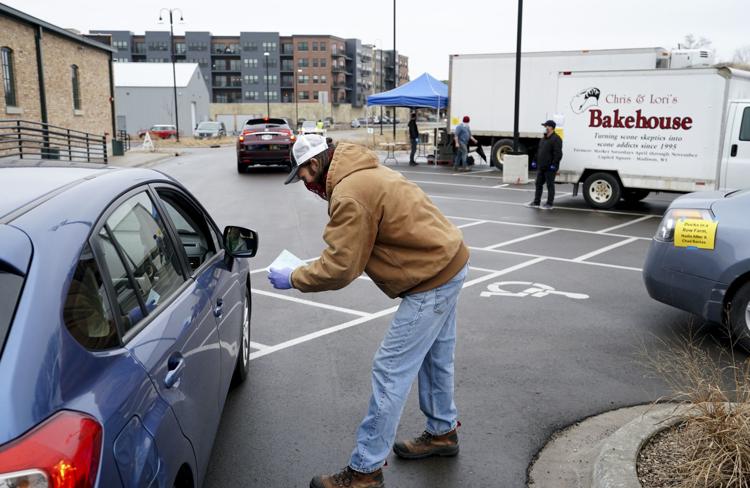 Lori and Chris Robson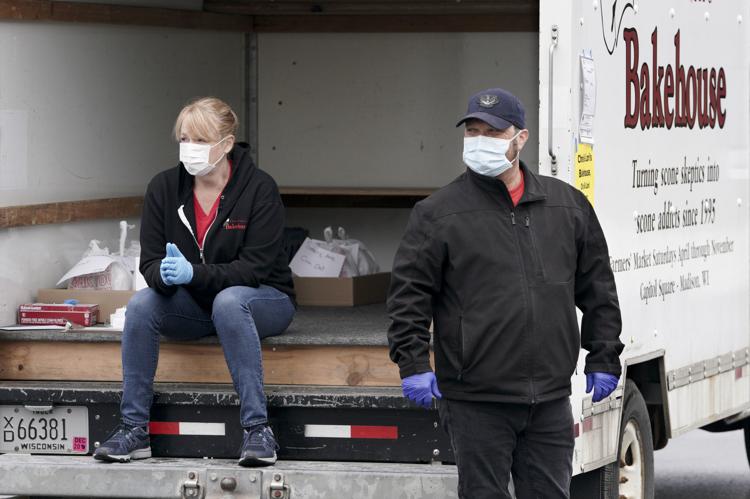 Tourism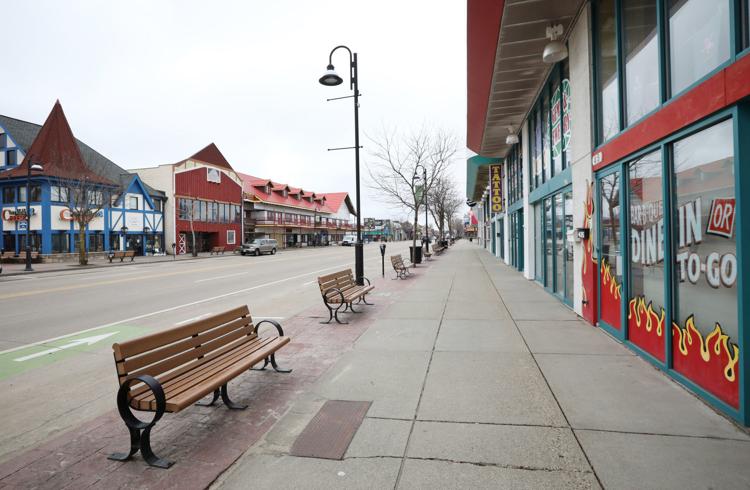 Tourism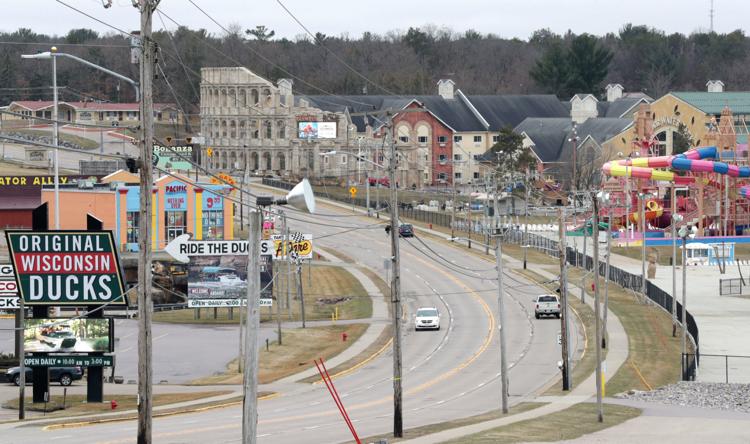 City Church live stream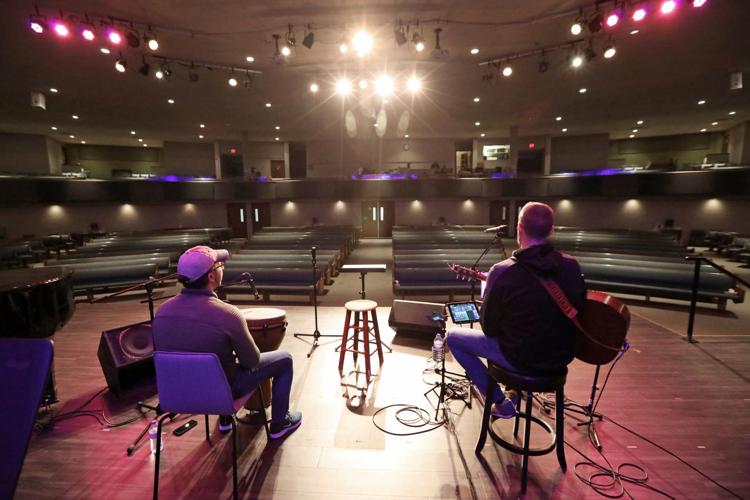 Covid Funerals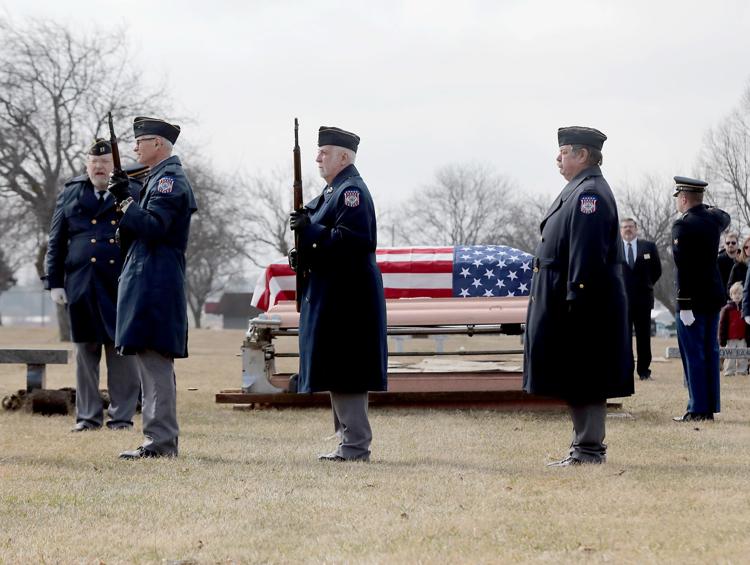 Covid Funerals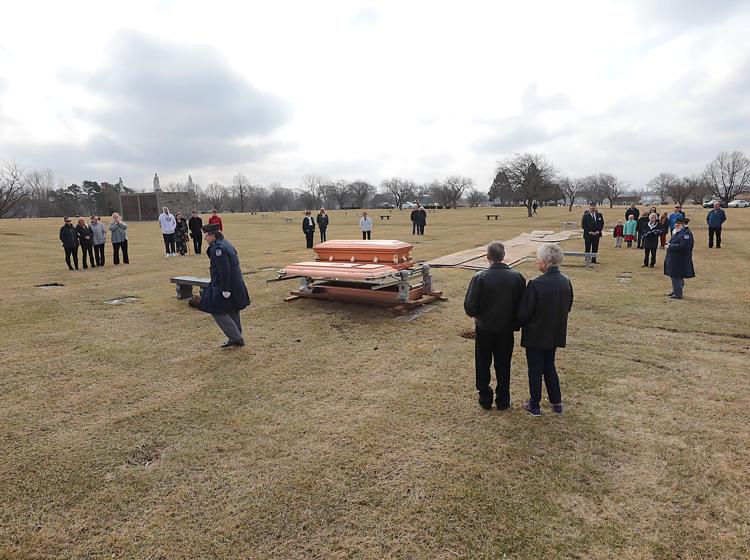 COVID-19 Sewn Masks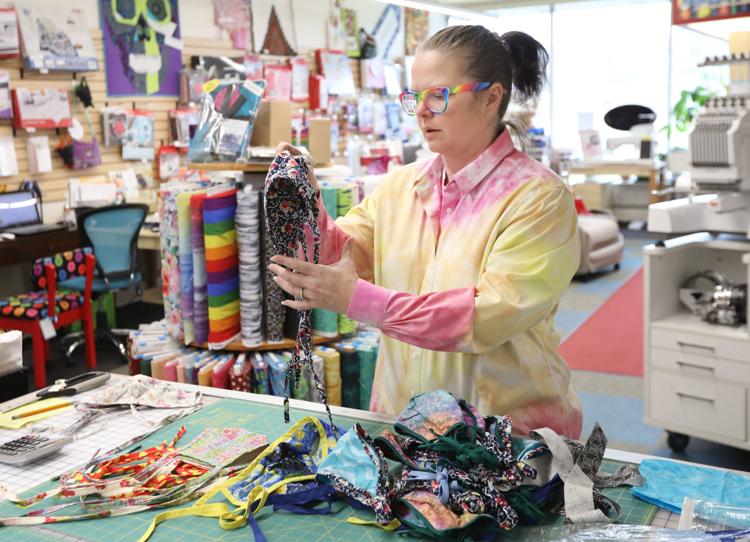 Traffic changes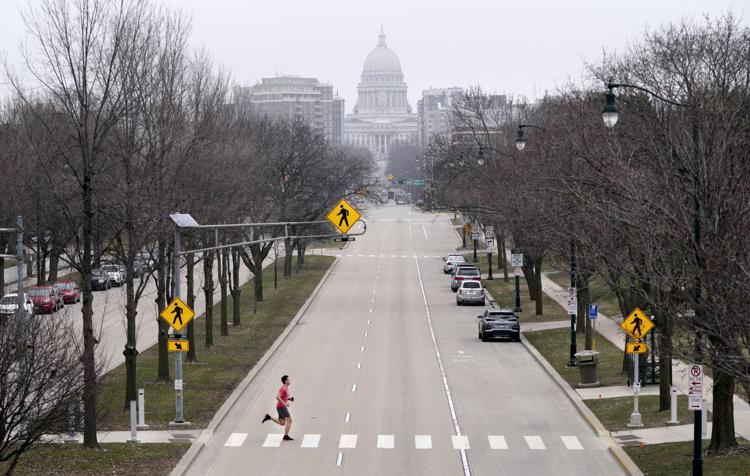 John Hicks getting a meal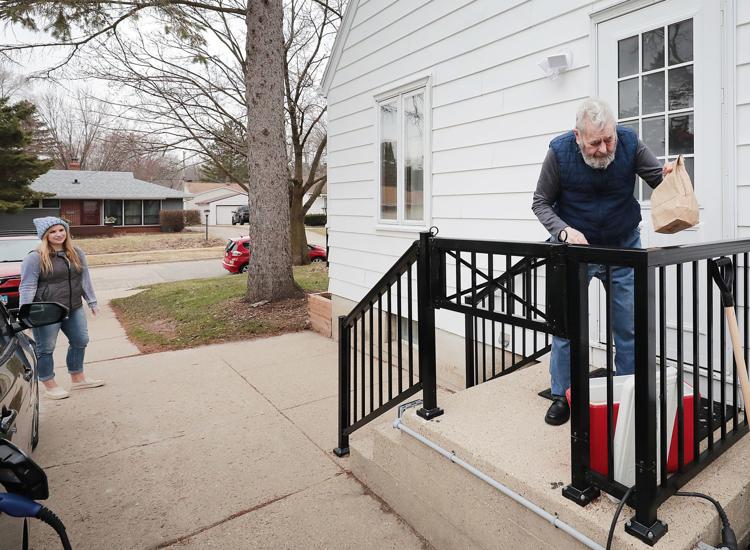 Rachel putting food in cooler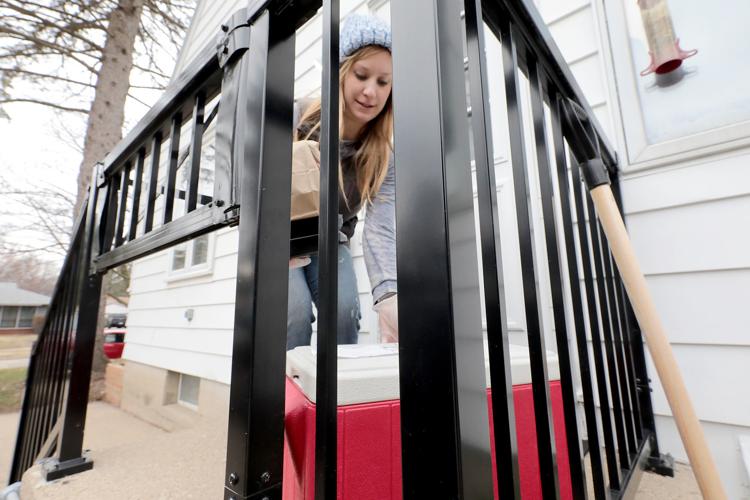 Mock Senate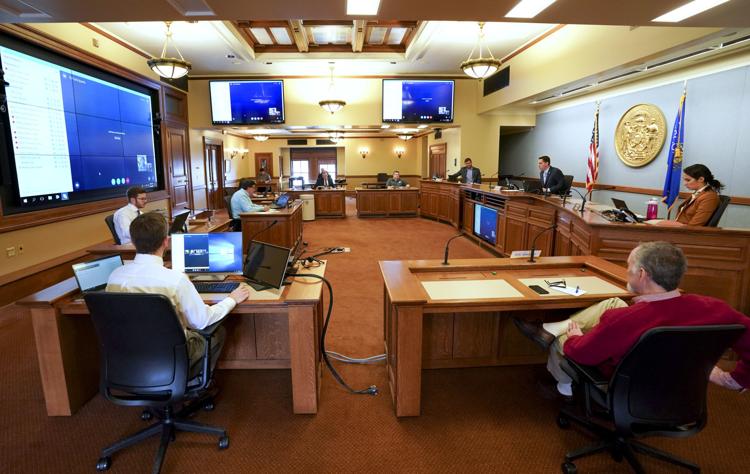 COVID-19 Ventilators 1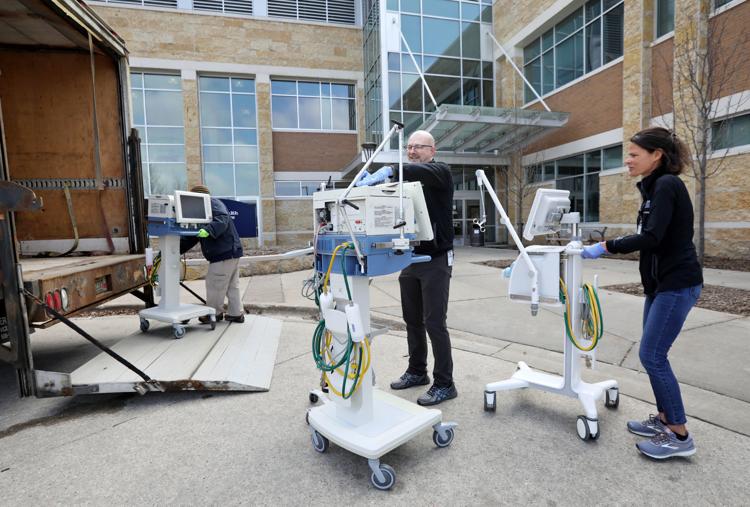 Covid Golf Courses 1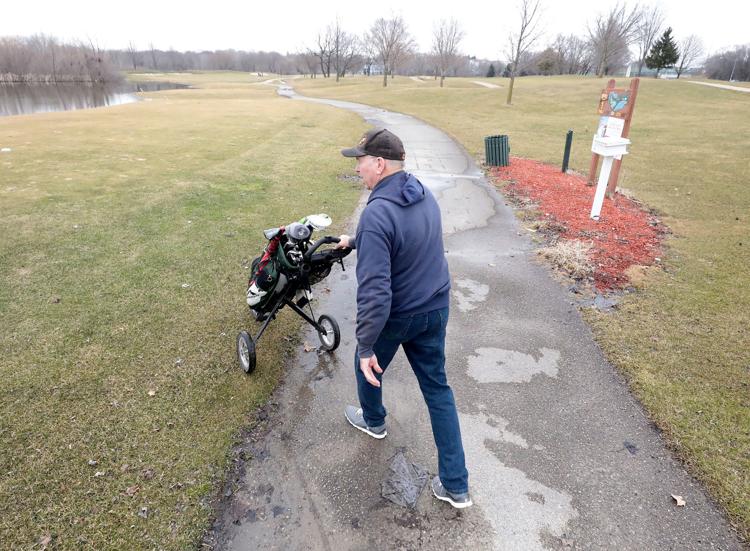 Tony Evers to order nonessential businesses to close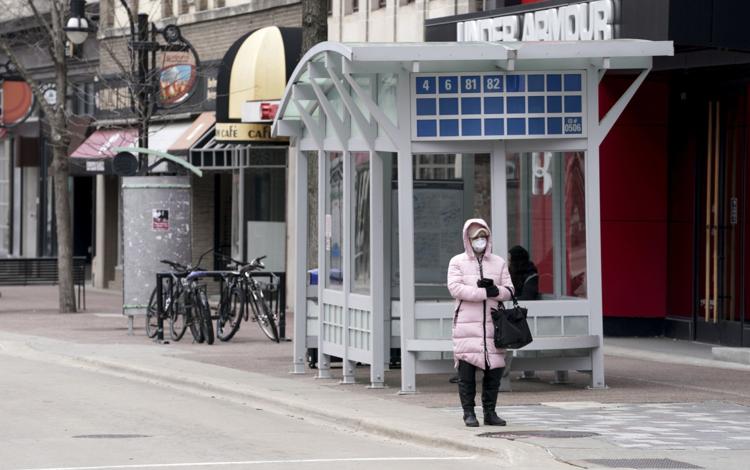 Tony Evers to order businesses to shut down to battle COVID-19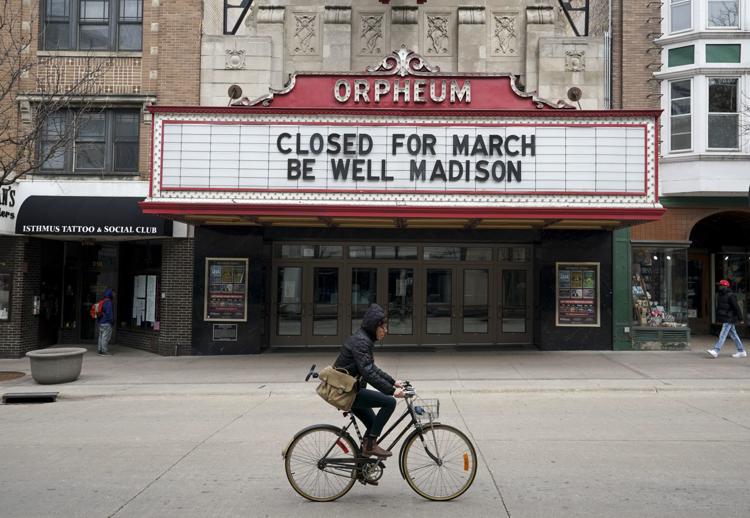 COVID-19-Bars and Restaurants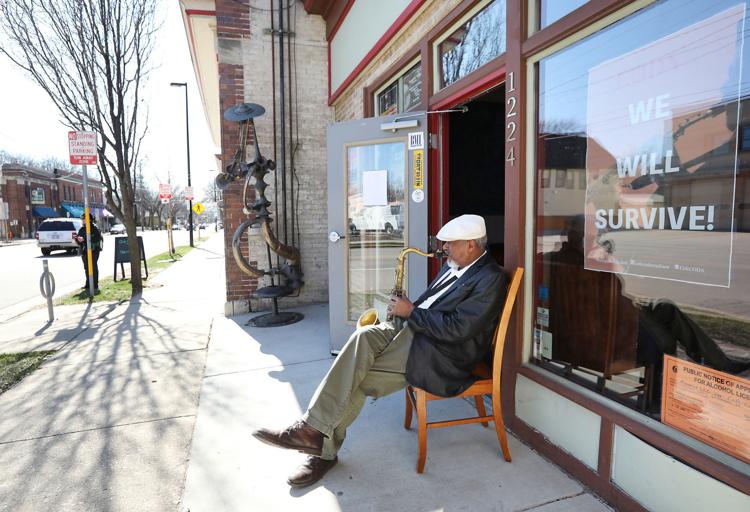 COVID-19 UW Virtual Match Day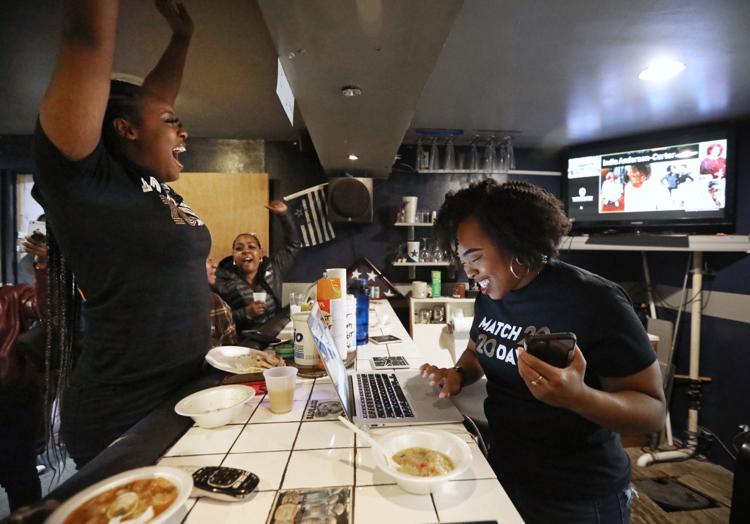 Covid State Street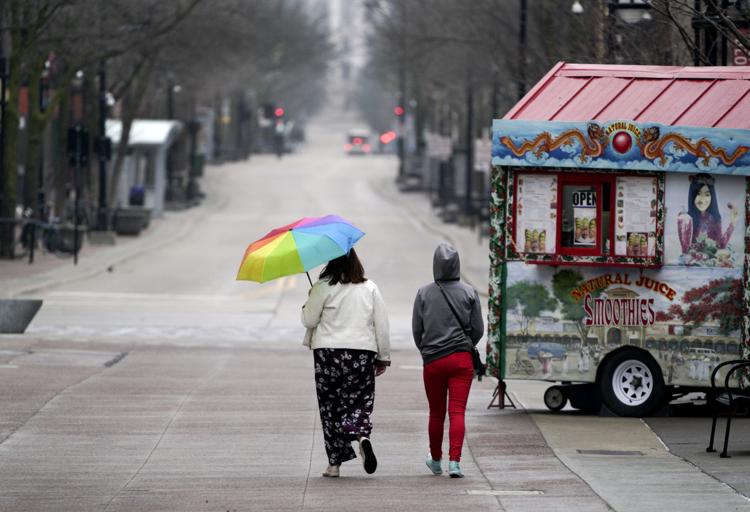 COVID-19 daycare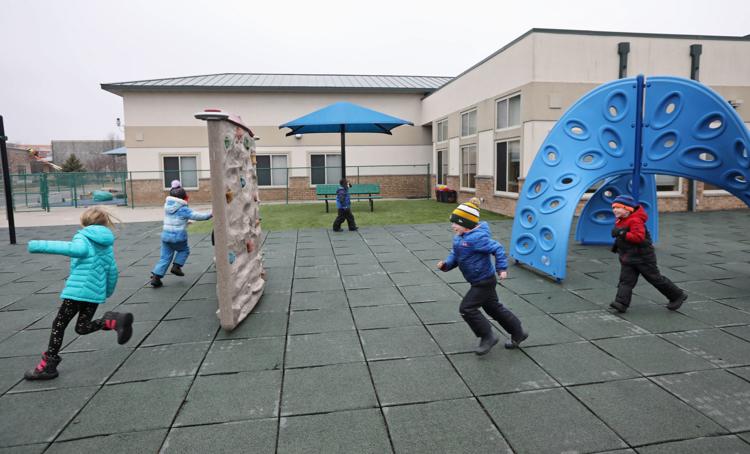 COVID-19 daycare
Barber Sherman Plaza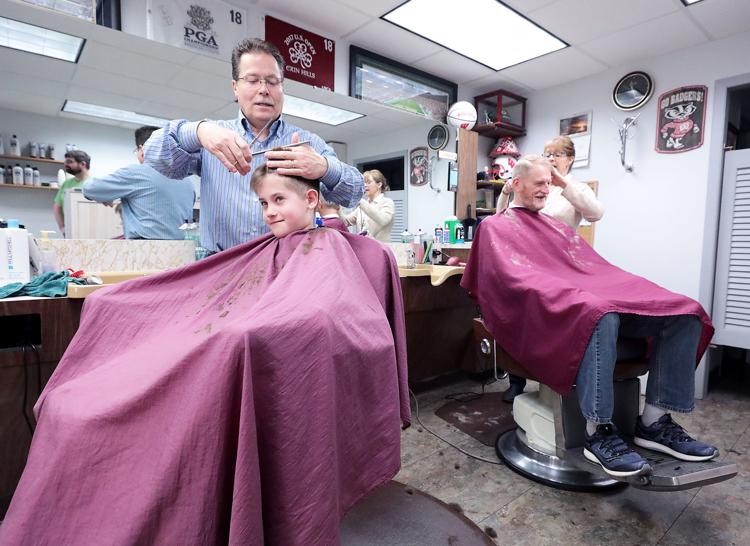 COVID-19 schools
COVID-19 schools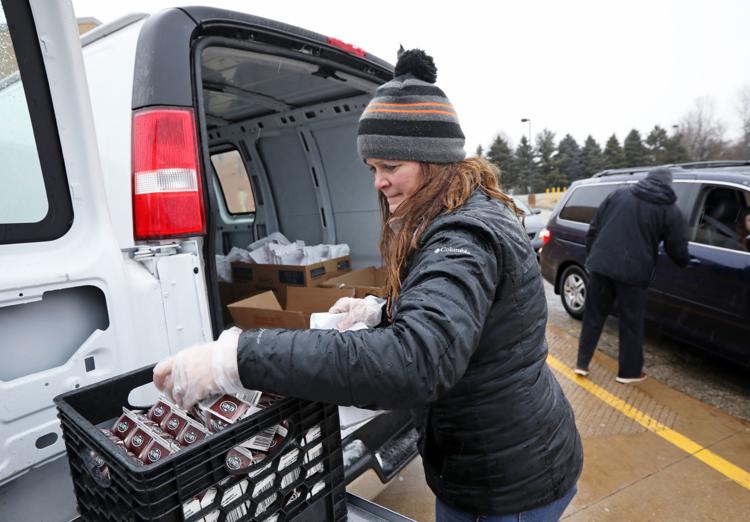 UW Moving to Online Only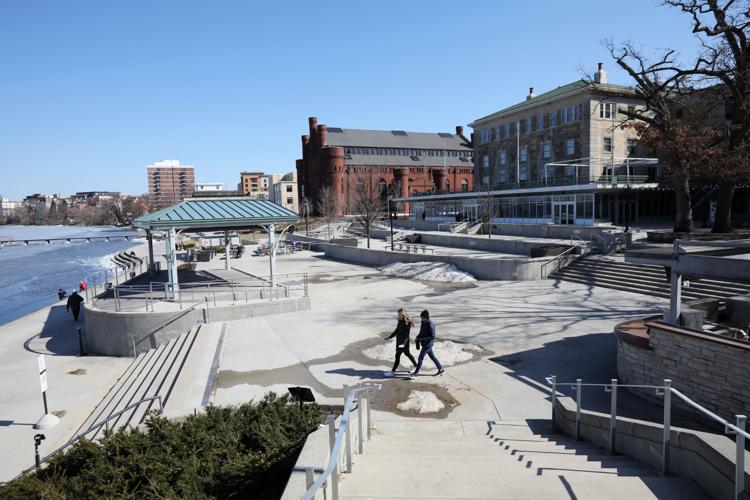 UW Moving to Online Only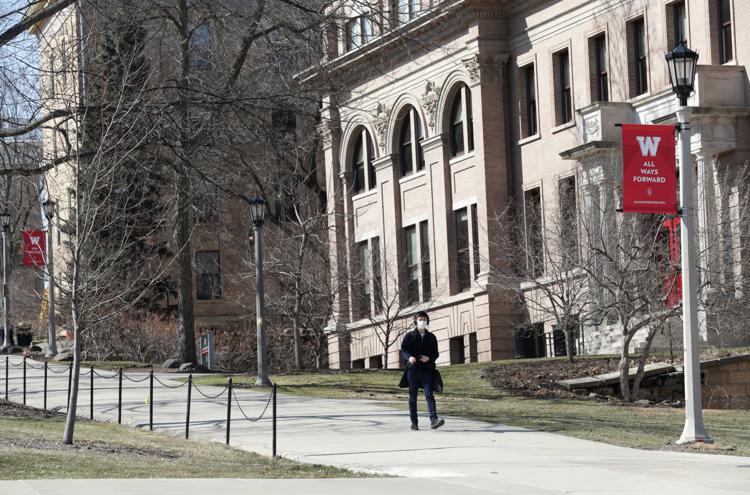 Covid Outdoors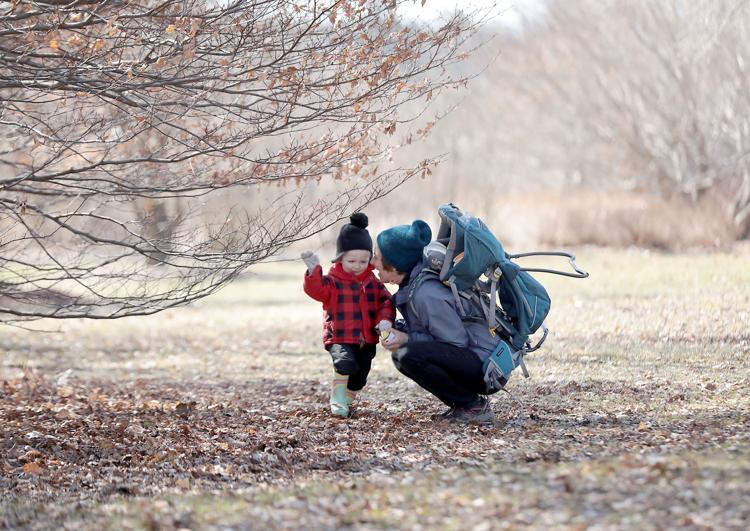 Covid Outdoors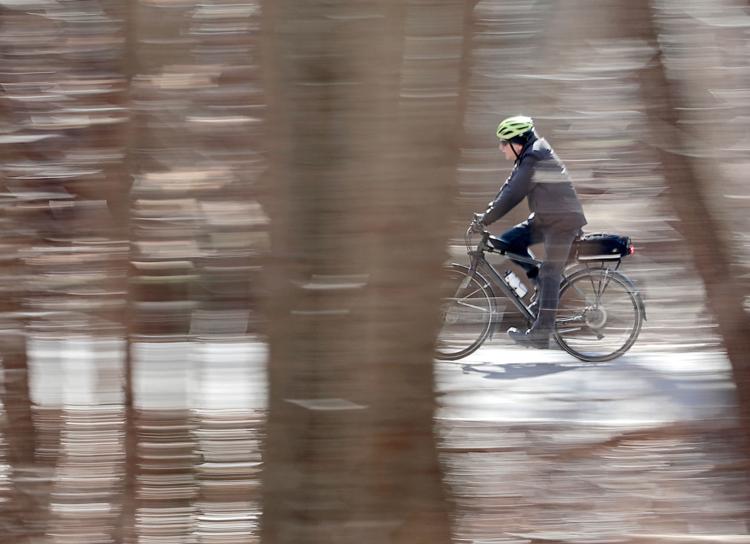 Stocking bags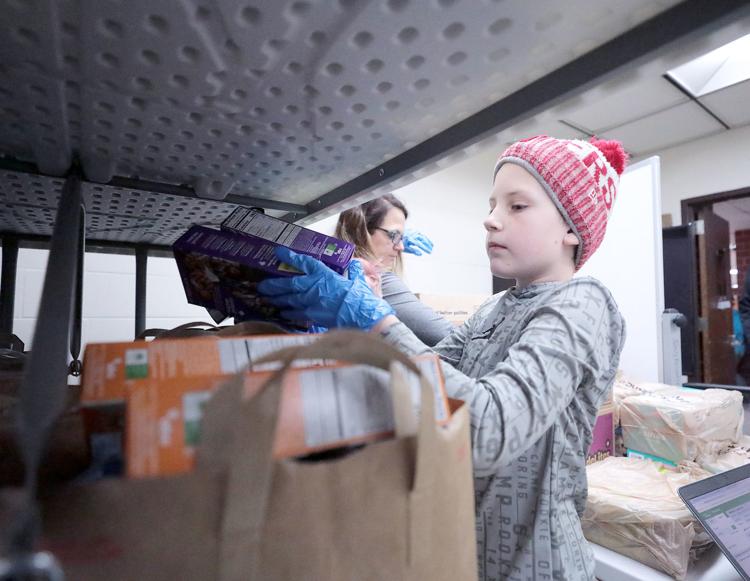 Madison school meals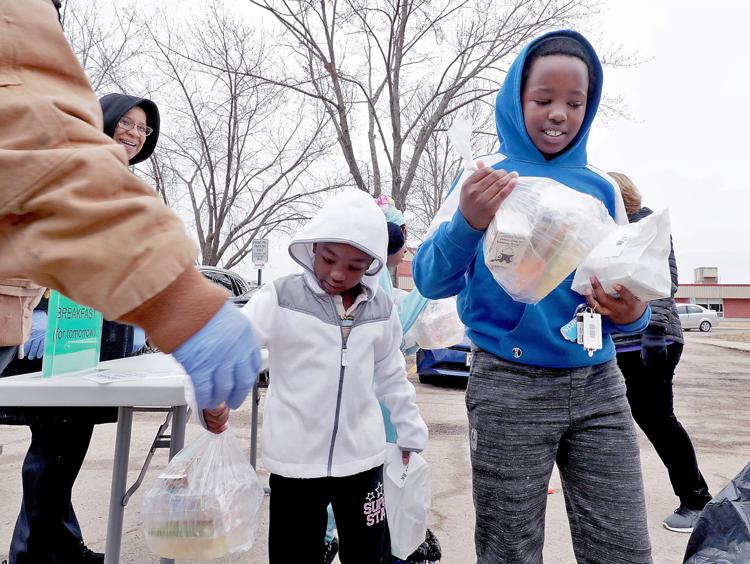 Hawk's Bar & Grill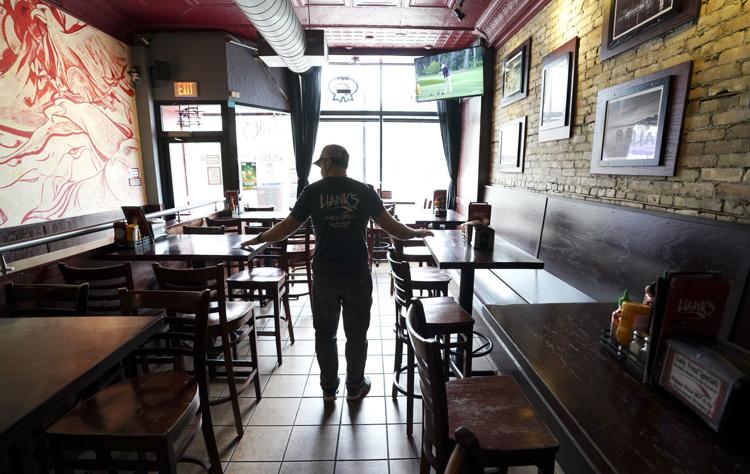 State Street -- Coronavirus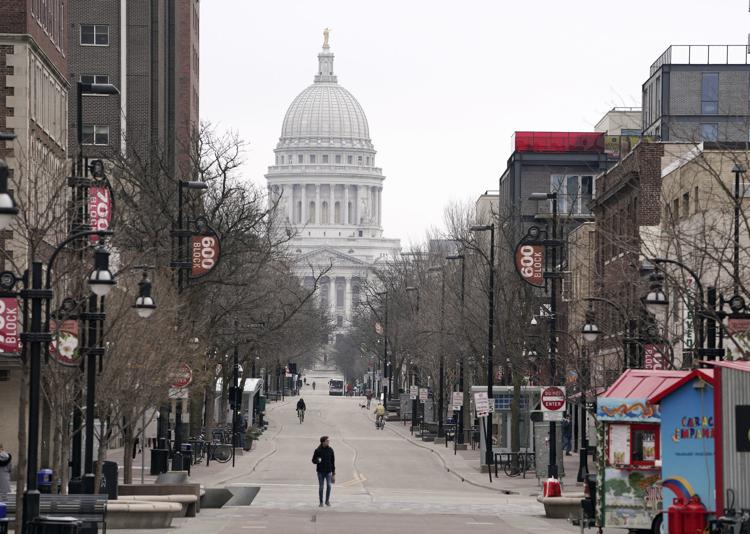 Speaking to changes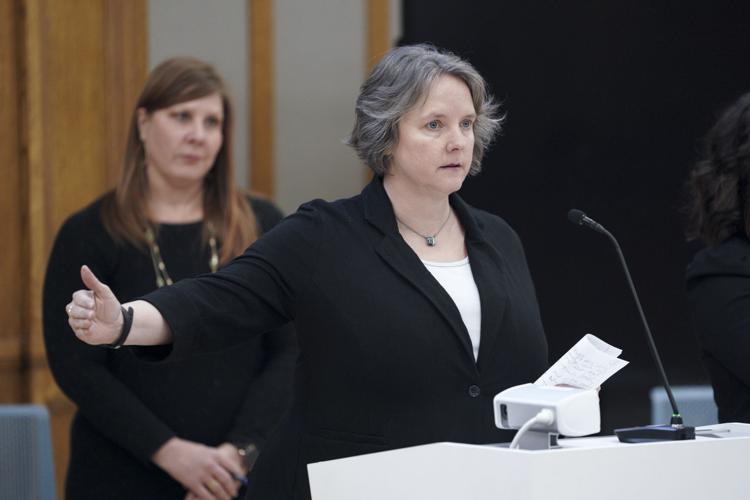 Jenifer Street Market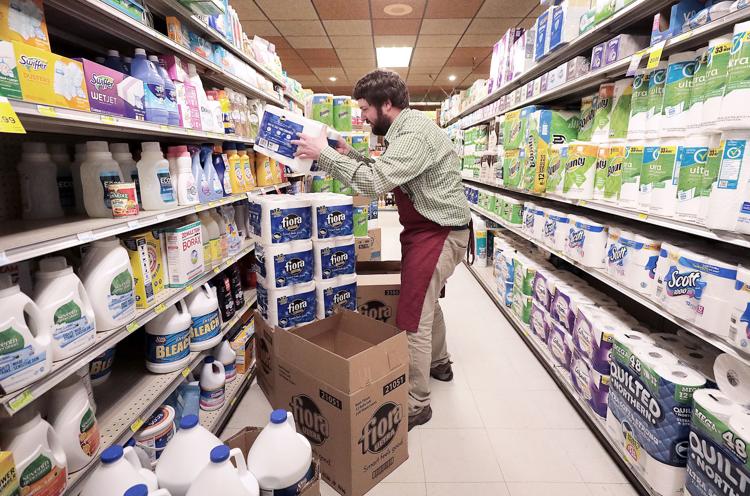 COVID-19 coronavirus UW-Madison campus dorm move-out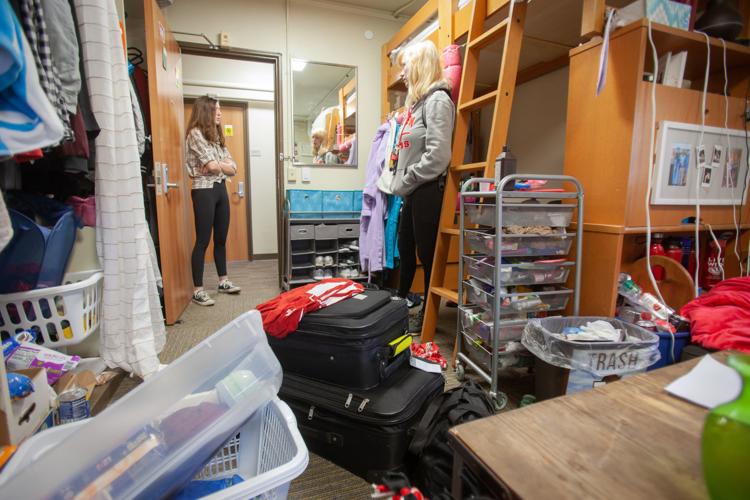 School closure news conference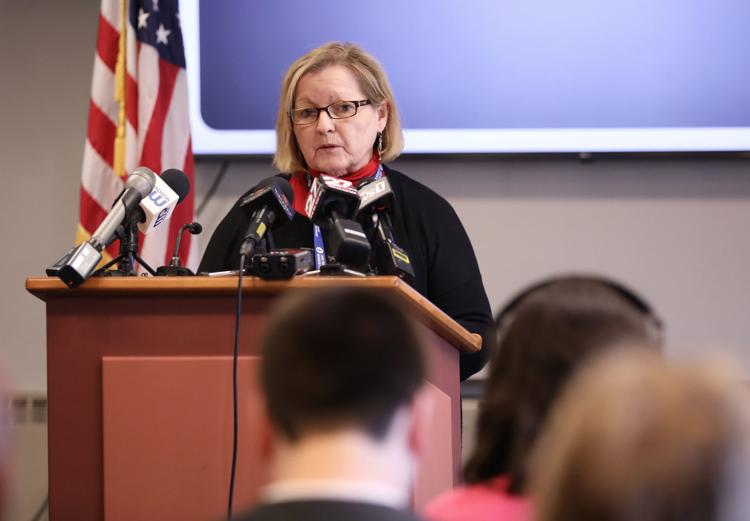 Coronavirus cleaning at UW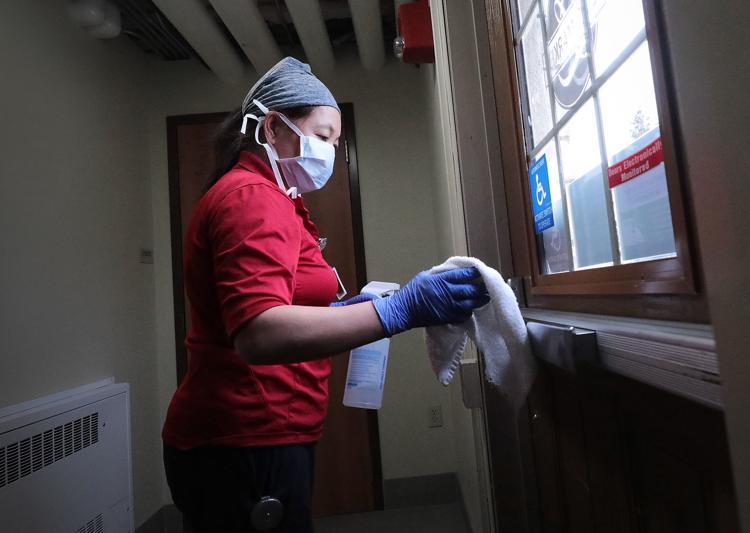 UW Spring Break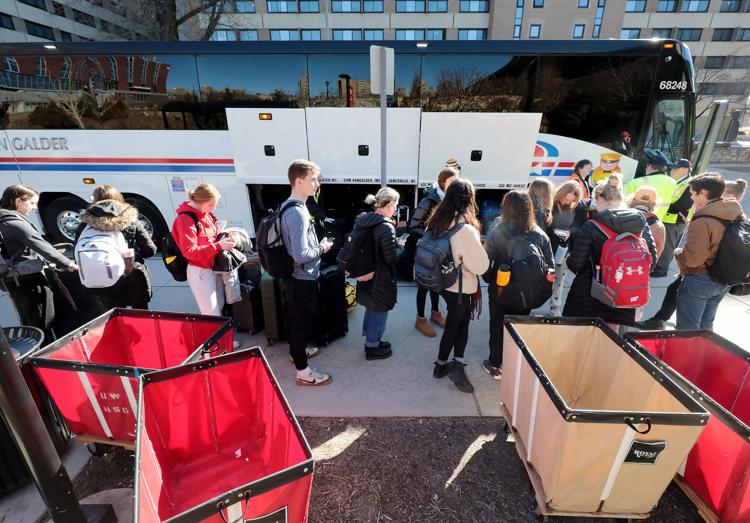 UW COVID-19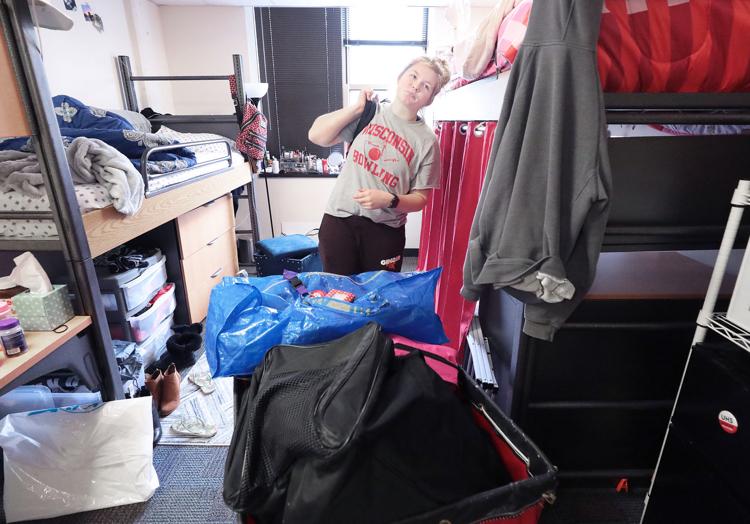 UW COVID-19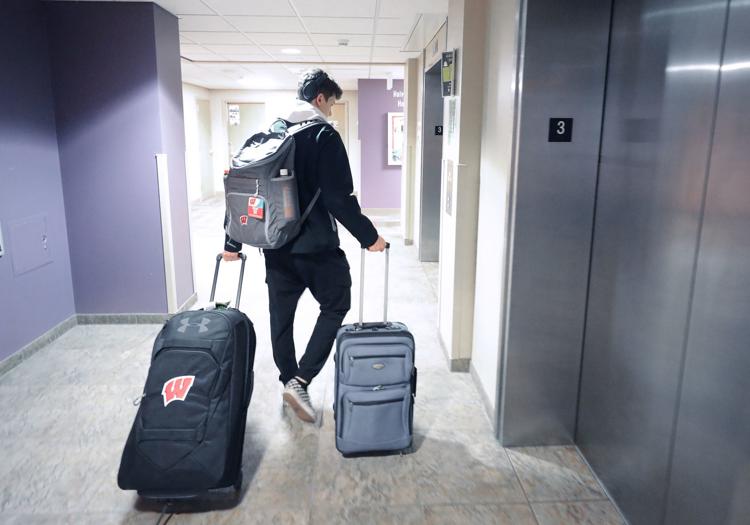 Evers news conference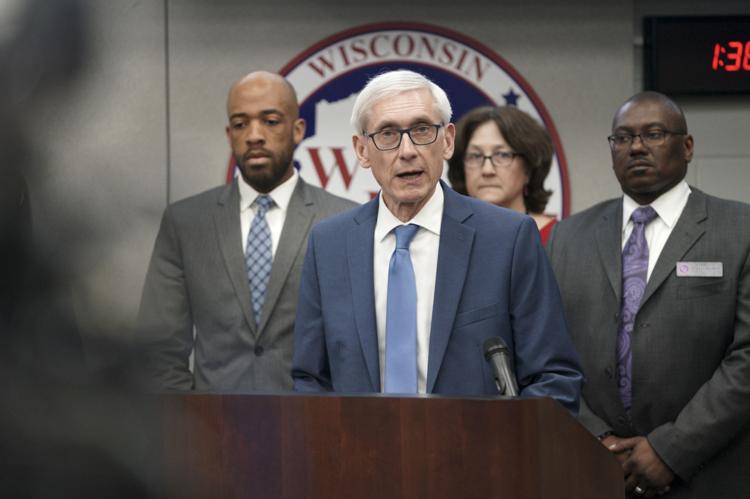 UW Covid-19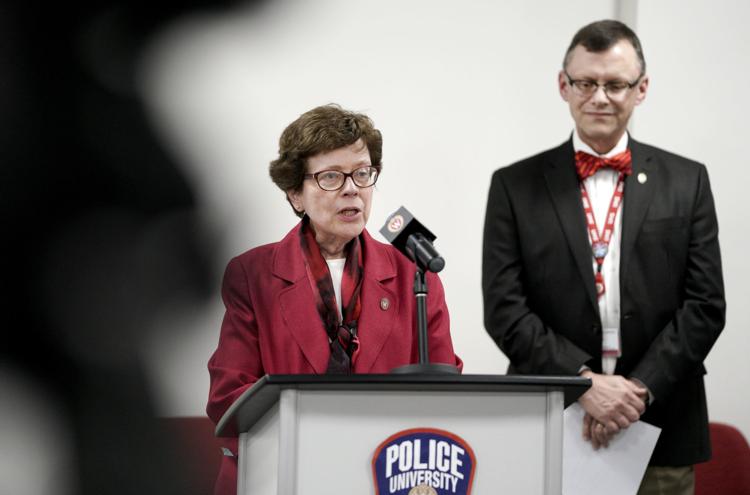 COVID-19 News conference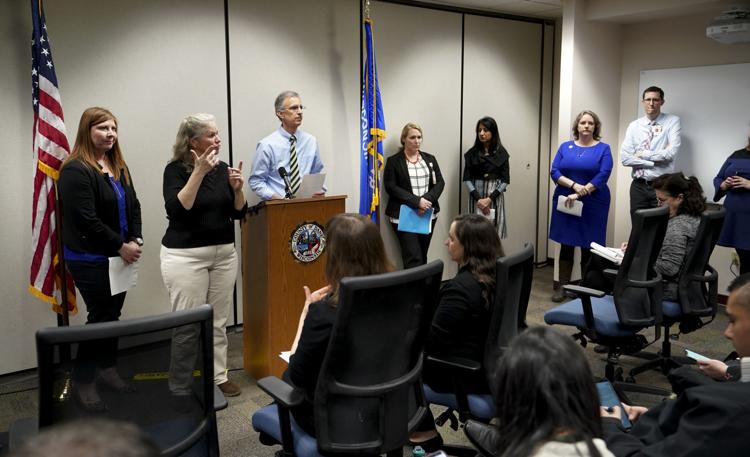 Safdar, Rhodes-Conway and Parisi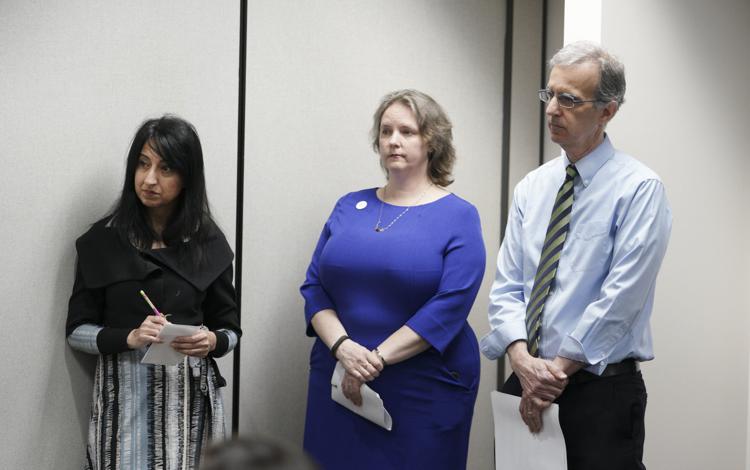 Concerned about COVID-19?
Sign up now to get the most recent coronavirus headlines and other important local and national news sent to your email inbox daily.