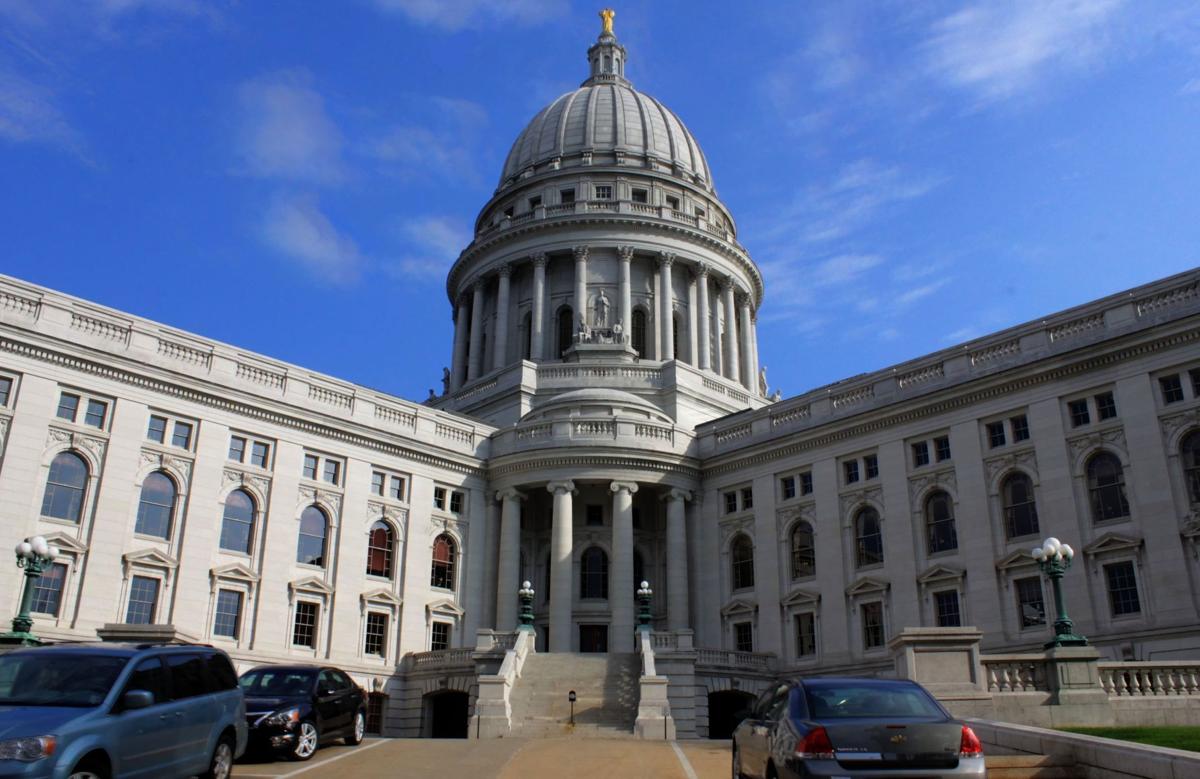 Republican legislators on Tuesday sought to push forward a series of contentious abortion-related bills unlikely to survive Gov. Tony Evers' veto pen.
The bills, some of which are slated for a vote in the Assembly next week, range from one that could impose a life sentence on a doctor who intentionally allows the death of a baby born alive after an attempted abortion, to another that would attempt to thwart abortions based on fetal attributes such as race, gender or health condition.
During an Assembly public hearing, Democrats and health care professionals slammed the several pieces of legislation for spreading what they called false and dangerous information about abortions and creating unnecessary and redundant protections. Republicans said they were seeking more protections for the unborn and providing more information to mothers about alternatives to abortion.
The heightened tensions come as the state's budget-writing committee is set to remove Evers' proposal to expand Medicaid in the state, prompting Democrats to call the abortion bills a distraction.
The highest-profile abortion-related bill that received a hearing Tuesday got national attention after President Donald Trump used incendiary language at a Green Bay rally last month to blast Evers for vowing to veto it.
Evers said Trump's contention that doctors execute babies was "a blasphemy" and said Republicans should support his Medicaid expansion proposal if they want to ensure babies' wellness.
The proposed born-alive legislation would make "intentionally causing the death of a child born alive as a result of an abortion or an attempted abortion" a felony with a penalty of life imprisonment, the same penalty as first-degree intentional homicide.
The bill, of which Assembly Majority Leader Jim Steineke, R-Kaukauna, is the lead sponsor, would require a health care provider present in the case where a fetus survives an abortion or abortion attempt to "exercise the same degree of professional skill, care and diligence to preserve the life and health of the child" as would be given "to any other child born alive at the same gestational age."
Steineke and Senate President Roger Roth, R-Appleton, the bill's lead sponsor in the Senate, argued the legislation removes ambiguity surrounding how a doctor should treat a child who survives an attempted abortion.
"Unless you're completely OK with there being gray areas or no penalties, no specific penalties in place, nothing specified in statute, I don't understand why anybody would oppose this," Steineke told the Assembly committee. "What's the harm?"
Democrats and health care professionals slammed the legislation for being a solution in search of a problem.
"Representative, it is already illegal here in Wisconsin," said Rep. Lisa Subeck, D-Madison, in one exchange with the Republican sponsors. "Homicide is illegal. The constitution already affords those protections, so this bill is unnecessary and redundant."
Subeck's concerns were echoed by Dr. Kathy Hartke, who testified against the bill on behalf of the Wisconsin Section of the American College of Obstetricians and Gynecologists.
You have free articles remaining.
"This is irresponsible and dangerous," Hartke said. "The idea that physicians deliver, and then kill, or neglect treating, a viable fetus is unfounded and dangerous information."
Cases in which a fetus is born alive after an abortion attempt appear to be extremely rare. State-level data on how many fetuses survive abortion attempts are not tracked by the state Department of Health Services.
Steineke has cited data from the National Center of Health Statistics that show a fetus survived an abortion in at least 143 cases nationally, and as many as 588, between 2003 and 2014. During that period there were 9.3 million abortions, of which roughly 1.3 percent occurred after 21 weeks' gestation, according to the Centers for Disease Control and Prevention.
Critics say state law now prevents the types of very late-term abortions to which the bill would apply. A federal law also provides legal protections to all babies born alive, including after an abortion attempt.
Dipesh Navsaria, a Madison pediatrician and vice president of the Wisconsin chapter of the American Academy of Pediatricians, has slammed rhetoric from Trump that physicians are "executing" babies born alive after abortion attempts.
"No one is executing babies, period," Navsaria said. "That's not happening."
Despite the measures' low chances of becoming law, anti-abortion activists say the bills are important to bring public awareness to the issue.
Lawmakers Tuesday heard from the public on a number of other abortion-related measures that have irritated Democrats.
One would prohibit a person from performing an abortion if he or she knew the woman was seeking an abortion "solely because of the race, color, national origin, ancestry or sex of the unborn child or solely because the unborn child has been diagnosed with or has a potential diagnosis of Down syndrome or another congenital disability."
Another bill would, among other things, require a doctor to inform a woman seeking a drug-induced abortion that "the ingestion of the first drug in the abortion-inducing drug regimen may not result in an immediate abortion and that, if the woman changes her mind after ingesting the first drug, the woman may be able to continue the pregnancy."
Medical professionals have disputed such a contention, while Republicans say it's important for women to know they may have a second chance to save their baby.
Hartke on Tuesday said such so-called abortion "reversal" treatments "are not based on science and do not meet clinical standards."
"Politicians should never mandate treatments or require that physicians tell patients inaccurate information," she said. "Unfounded legislative mandates represent dangerous political interference and compromise patient care and safety."
Another proposal would cut off Medicaid funding for Planned Parenthood.