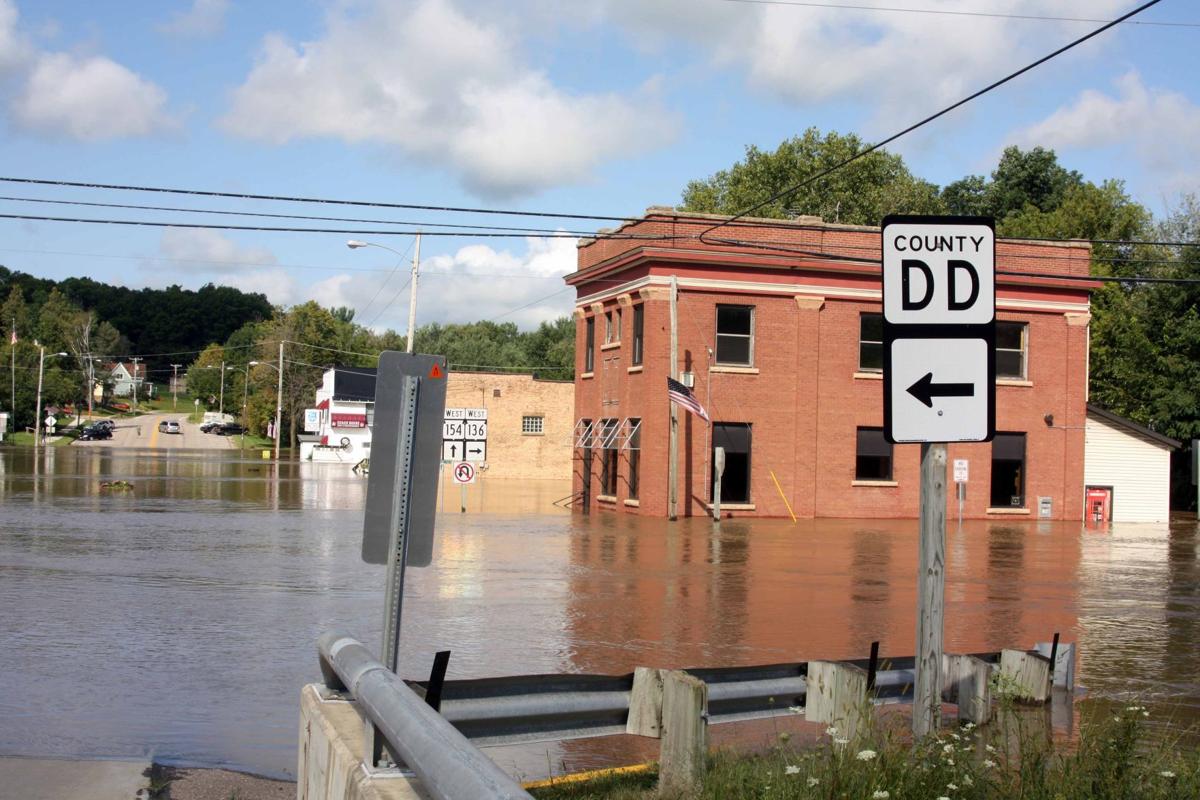 Skepticism about climate change-related research led the Legislature's budget committee last week to water down Democratic Gov. Tony Evers' plan to restore a Department of Natural Resources science bureau, according to a top Republican senator.
The Republican majority on the Legislature's budget committee agreed to restore two of the 18 researchers cut in 2015 by then-Gov. Scott Walker and his GOP allies in the state Assembly and Senate.
Evers administration officials said the two positions won't be enough to research new ways to reduce damage done to lakes, streams and drinking water by climate change, invasive species and contaminated sewage.
Evers, who was elected in November and promised to make 2019 "the year of clean drinking water," proposed restoring five researcher positions to help guide initiatives aimed at protecting water quality. A DNR official expressed gratitude that the budget panel approved the two researchers who are to focus on emerging contaminants, such as cancer-linked PFAS chemicals that have been found in several Madison wells and across the state.
"It would have been better if we could build more capacity in water resource research," said DNR budget director Eric Ebersberger. "It's a big deal in the sense that we would have liked to have the five."
Half of the senior scientists were cut from the DNR's Integrated Science Services Bureau in the 2015 state budget because Republicans didn't want them studying the way climate change and pollution from mining could harm the environment.
DNR researchers try to ensure that department programs use effective methods when managing the complex biological systems found in land and water.
But the cuts and other staff losses have meant the DNR no longer has staff with expertise in research subjects including pathogens that force beach closings, restoration of lakes with eroded shorelines or sections that turn into swamps or dry land, and toxic contaminants in fish and wildlife, the nonpartisan Legislative Fiscal Bureau reported.
The department has reduced capacity to research problems, such as controlling wildfires and basic lake science topics including blooms of bacterial algae and diminished fish populations, the fiscal bureau said.
The budget panel's leader for natural resources issues, Sen. Tom Tiffany, R-Hazelhurst, said in an interview he was leery of Evers' plans to begin rebuilding the science bureau.
The other three researchers proposed by Evers would have had as a priority finding ways to adapt DNR water protection programs to changing climatic conditions such as increased rain and extreme weather events.
"That was certainly one of the red flags for me," Tiffany said of the proposed resumption of climate-change research. "Trying to re-establish the science bureau is certainly a red flag for me, too."
Science bureau reduced and reorganized
In 2017, at the urging of Tiffany and other Republicans, the DNR disbanded what was left of the science bureau and renamed it Office of Applied Science. Nineteen researchers who remained after the cuts were dispersed across the agency to work directly for managers of fisheries, wildlife and pollution-control programs.
Tiffany has disregarded what DNR wildlife scientists say when their research contradicts things his constituents tell him about whether hunting regulations are written in a way that helps them have success when they hunt.
The initiation of topics researched by Office of Applied Science is influenced more by DNR program managers than it was when the agency operated the science services bureau, but the final selection is reviewed by a central coordinator who consults with the DNR secretary before giving approval, said Scott Hull, who directs the office.
The fiscal bureau suggested that the budget committee could consider approving just two of the five researchers.
The bureau said the DNR had 30 or more PFAS research projects ready to go, but it might "be unable to accelerate its research agenda at a pace to fully avail itself of the (other three) positions immediately."
However, Hull and others said the latest update of the DNR's research agenda covering all of Evers' priorities would be finalized by July 1, when the new state budget is supposed to take effect. The list of projects will easily exceed the ability of five additional researchers, Hull said.
The DNR's division of environmental management chief, Darsi Foss, said that in addition to emerging contaminants and climate-induced damage to waterways, the priorities for the five would have included:
Protecting lakes and streams from invasive species that can change aquatic ecology — including altering water quality and the types of fish available to anglers.
Keeping water safe from health hazards such as nitrate and bacterial pollution associated primarily with farming.
Ensuring that sewage sludge that is spread on farm fields across the state isn't contaminated by toxins or other chemicals that could be carried by rain into drinking water, lakes and streams.
When the Legislature's Joint Committee on Finance completes its recommendations on Evers' budget, the Assembly and Senate will vote on them, and Evers will have an opportunity to sign or use his veto power to alter or reject them.
Get Government & Politics updates in your inbox!
Stay up-to-date on the latest in local and national government and political topics with our newsletter.