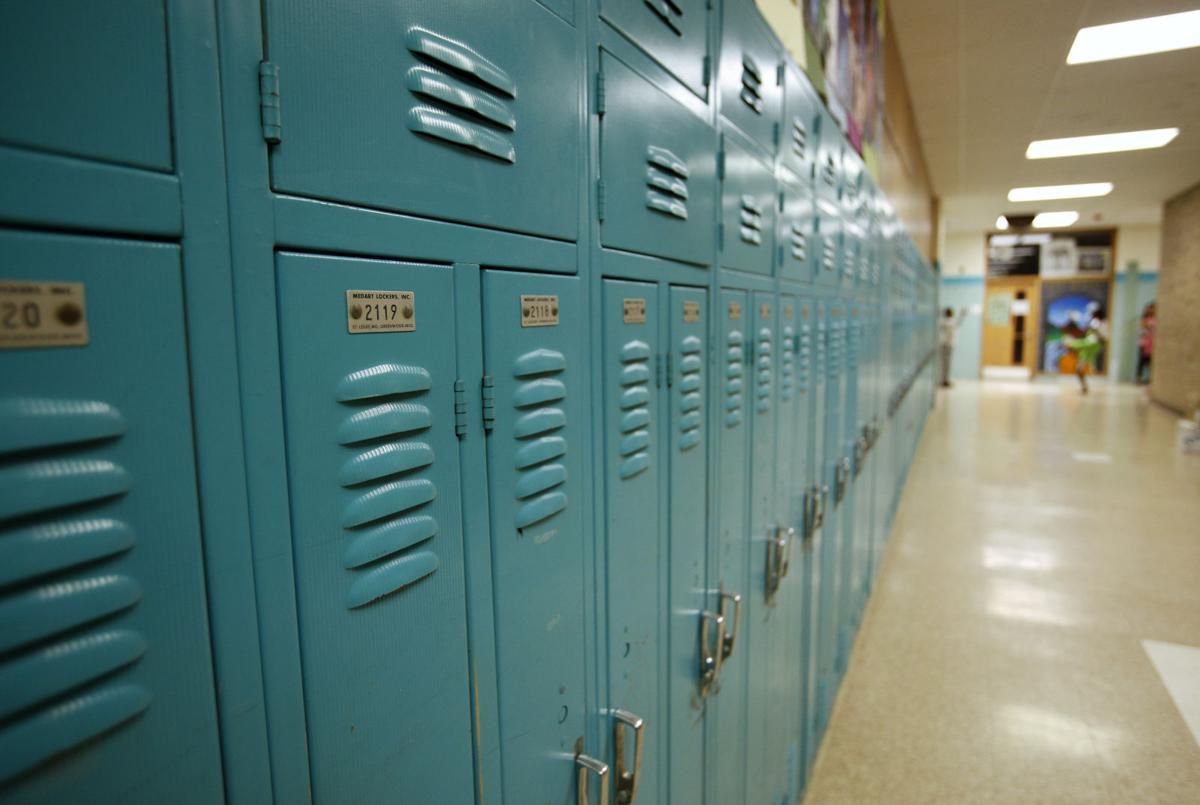 Republican state lawmakers are seeking to restrict when and how local school districts can raise money from their local taxpayers at a time when the state is offering few new dollars for public schools.
Legislators proposing the bills say the moves are designed to lower property taxes, keep voters from being worn down by multiple referendum campaigns and prevent special elections when turnout is low.
But critics say the measures are another example of GOP lawmakers making it harder for public schools to pay the rising costs of educating the state's 870,000 public school students and could hurt school boards' ability to ensure cash flow.
The bills come during an uptick in referendums — 206 in 2014, the most in at least 10 years, state records show — and the rate at which they pass. One in four in recent years were held outside of the traditional spring or fall elections, according to the Wisconsin Taxpayers Alliance.
In April, 76 percent of the referendums to exceed revenue limits passed. That compares to a typical rate of about 50 percent in years prior. This represents a changing perception of the state's support of public schools, said Todd Berry, president of the Wisconsin Taxpayers Alliance.
"This reflects a shift in public opinion due, I think, to tighter state-imposed restraint on aids and revenue limits in recent years," Berry said. "There is one instance above all when locals will vote to tax themselves: a fear that they might lose their community's or neighborhood's school."
One bill — yet to be introduced but available in draft form — would require school boards to ask voters to approve referendums only during the traditional spring or fall elections, and prohibit school boards from going back to voters for two years after a referendum is rejected.
Currently, school boards can hold special elections for referendums and can go back to voters during the next scheduled election if a question fails.
Another bill bans school boards from exceeding their state-imposed revenue limits in order to pay for energy-efficiency projects — an exception to levy limits that lawmakers created in 2009.
Thinking of taxpayers
Authors of the legislation say the changes would protect taxpayers and ensure more voters are involved in deciding whether to raise taxes for school projects.
"We continue to be a high-tax state in Wisconsin and that has negative ramifications," said Sen. Duey Stroebel, R-Saukville, author of the bill seeking changes to referendums. "What this process (does) is to inject more sincerity and honesty in the school referendum process."
Rep. Adam Neylon, R-Pewaukee, co-authored the bill eliminating the energy-efficiency project exemption to state-imposed levy limits.
He said "lawmakers cannot seriously reduce property taxes when school boards routinely exceed their revenue limits."
Stroebel said he pursued his bill, in part, because occasionally school boards will seek referendums "that maybe by design are on very obscure election dates."
"There's an election in the middle of January where hardly anyone comes and yet there's a big decision to be made by the community," he said, using a hypothetical example. "The more people involved, the better."
Stroebel and co-author Rep. Michael Schraa, R-Oshkosh, said in requiring a period of two years before school boards can go back to voters after a failed referendum question, the bill seeks to eliminate situations where voters are worn down.
Stroebel's office gave examples of school districts in Johnson Creek and Winneconne, where both brought the same question to voters in multiple successive years, while Schraa cited the Two Rivers School District in northeast Wisconsin, where voters approved a new $18 million high school in 2000 after rejecting five referendums in the previous years.
Current Two Rivers school board president Bob Bergeon said the ongoing referendum debate "created a big divide in the community."
"That was a bad part, division among the people," he said. "But I think everybody is happy now. We have a nice school and nice grounds."
Bergeon said he would support Stroebel and Schraa's proposed changes. But he said he disagrees with the proposal from Neylon and Sen. Frank Lasee, R-De Pere, to eliminate a levy limit exception for energy-efficiency projects.
"If a boiler goes down, you're talking about $500,000," he said.
The exception for energy projects was modified in 2013 to require that any savings from reducing energy costs be used to reduce debt, but "this is almost impossible to determine or enforce under current reporting requirements," Neylon and Lasee wrote in a memo to colleagues.
Since July 2014, school districts have used the exception 92 times, according to state Department of Public Instruction data.
"If school districts want to spend additional funds, they should show local voters the benefits of their proposed project and ask for their approval through the use of referenda," the memo said.
Worry for school finances
But Wisconsin Associations of School Boards lobbyist Dan Rossmiller and DPI spokesman John Johnson said the referendum bill's language could freeze school districts' ability to borrow money on a short-term basis.
If voters reject a referendum question, for two years a school district would be prohibited from issuing bonds, taking out a loan or temporarily borrowing money in June, July and August to pay for immediate expenses associated with operating and maintaining schools from July 1 to the last working day of October, when state payments are sent to school districts.
"If they guess wrong, or misjudge voter sentiment, were that bill to pass, they'd be trapped and so I guess what these legislators want is for school districts to just cut and cut regardless what that does to educational opportunities and programs," Rossmiller said. "You either get it right in terms of your voter sentiment or you're frozen."
Rossmiller also said proposing to eliminate the energy-efficiency exemption proposal is a solution in search of a problem. He said the legislature could instead create a way to better enforce the debt repayment if that's a concern.
Johnson, the spokesman for DPI, said the agency is against both of the bills because they both are "eroding local control."
Kyle Luedtke, superintendent of the Benton School District, is in charge of about 255 students and has asked voters to approve four three-year non-recurring referendums since 2006. All have been approved.
He said "struggling districts" would have difficulties paying for those projects out of their annual budgets, which would limit a district's ability to reduce costs long-term by purchasing more energy-saving equipment.
While he disagrees with getting rid of the levy limit exception, he said he agrees with the proposal to limit referendum questions to the traditional spring and fall elections to reduce for taxpayers the associated costs of putting the questions on the ballot.
If referendum objectors succeed, "they would block all other avenues potentially available to a district," Rossmiller said. "And that could have serious, perhaps dire, consequences in many financially challenged districts."
Voters usually supportive
According to the taxpayers alliance, 23 percent of the more than 450 referendum questions put to voters between 1994 and 2013 were held in months outside of the spring and general elections.
And since 2010, school districts have asked voters to exceed their revenue caps for energy-efficiency projects 264 times — or an average of about 53 referendums per year. Of those, 238 referendums passed.
Berry said with revenue limits and state funding "fairly stagnant" or down in recent years, and the effects of Walker's collective bargaining restrictions now in school districts' budgets, school officials "now have to make hard choices about what they can and cannot do."
"I think voters sense that, unlike they did, say 10 years ago," Berry said.
The 2015-17 state budget increases general funding for schools by $108 million to $4.6 billion during the 2016-17 school year — an increase of 2.4 percent — but revenue limits remain unchanged from the 2013-15 state budget.
Myranda Tanck, spokeswoman for Senate Majority Leader Scott Fitzgerald, R-Juneau, said Fitzgerald had not had a chance to review the proposals "but will do so in the coming weeks and will discuss them with the bill authors."
Kit Beyer, spokeswoman for Assembly Speaker Robin Vos, R-Rochester, said the referendum bill is similar to a proposal during the previous legislative session that Vos supported.