Three Republican lawmakers are urging utility regulators to consider widespread public opposition to a proposed power line through southern Wisconsin.
In a joint letter to the Public Service Commission, Sen. Howard Marklein, of Spring Green, and Reps. Travis Tranel, of Cuba City, and Todd Novak, of Dodgeville, said hundreds of their constituents attended public hearings last month to show opposition to the project known as Cardinal-Hickory Creek.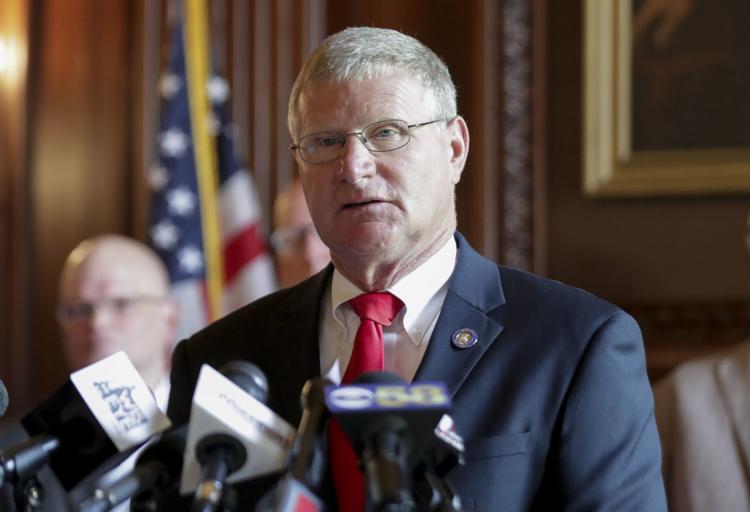 "Many of the residents we represent do not believe that there is a quantifiable need for more transmission," the lawmakers wrote.
They repeated their earlier admonitions for the commissioners to scrutinize the project while also urging them to listen to public opinion.
"Do you know whether this power line project is necessary?" the letter states in bold type.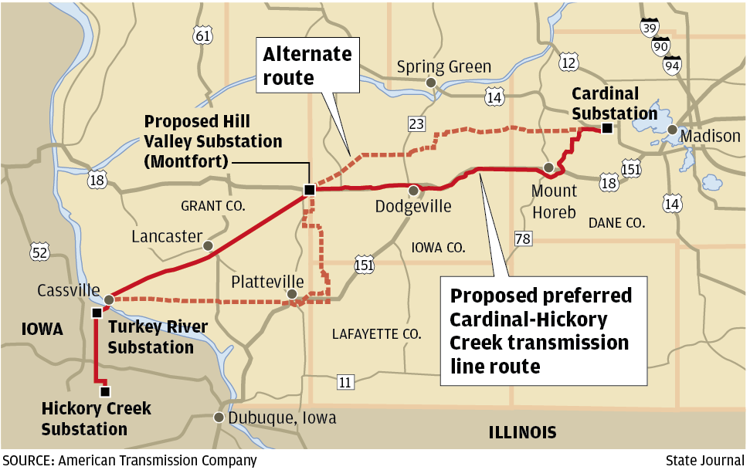 The utilities and clean-energy advocates say the line is needed to bring power from the West to population centers, and numerous existing and planned wind and solar projects are depending on it to deliver their full output.
The PSC has until Sept. 30 to decide whether the project is needed and in the public interest.
You have free articles remaining.
Register for more free articles
Stay logged in to skip the surveys
Hundreds of people turned out last month at a series of public hearings, and the commission has logged hundreds of written comments, almost all opposed to the line.
Numerous groups and individuals have questioned whether the line is needed and will result in meaningful savings for ratepayers.
Four Democratic lawmakers from the region — Sen. Jon Erpenbach, of West Point; Rep. Dianne Hesselbein, of Middleton; Rep. Dave Considine, of Baraboo; and Rep. Sondy Pope, of Mount Horeb — submitted a letter in June asking the commission to do a comprehensive cost-benefit analysis of alternatives.
"All four of us have had a great deal of communication from local units of governments and concerned constituents about this project," they wrote. "There are rising concerns among electric customers that the agency has not been giving equal, detailed attention to the long-term benefits of non-transmission alternatives, and we share those concerns."
Howard Learner, executive director of the Environmental Law & Policy Center, which is representing the Driftless Area Land Conservancy and Wisconsin Wildlife Federation in opposing the line, said the bipartisan opposition is unusual.
"The Democratic legislators are weighing in. The Republican legislators are weighing in," Learner said. "The consistent thread is to deny (the project) … and look at better, cleaner, less expensive and more environmentally friendly alternatives."