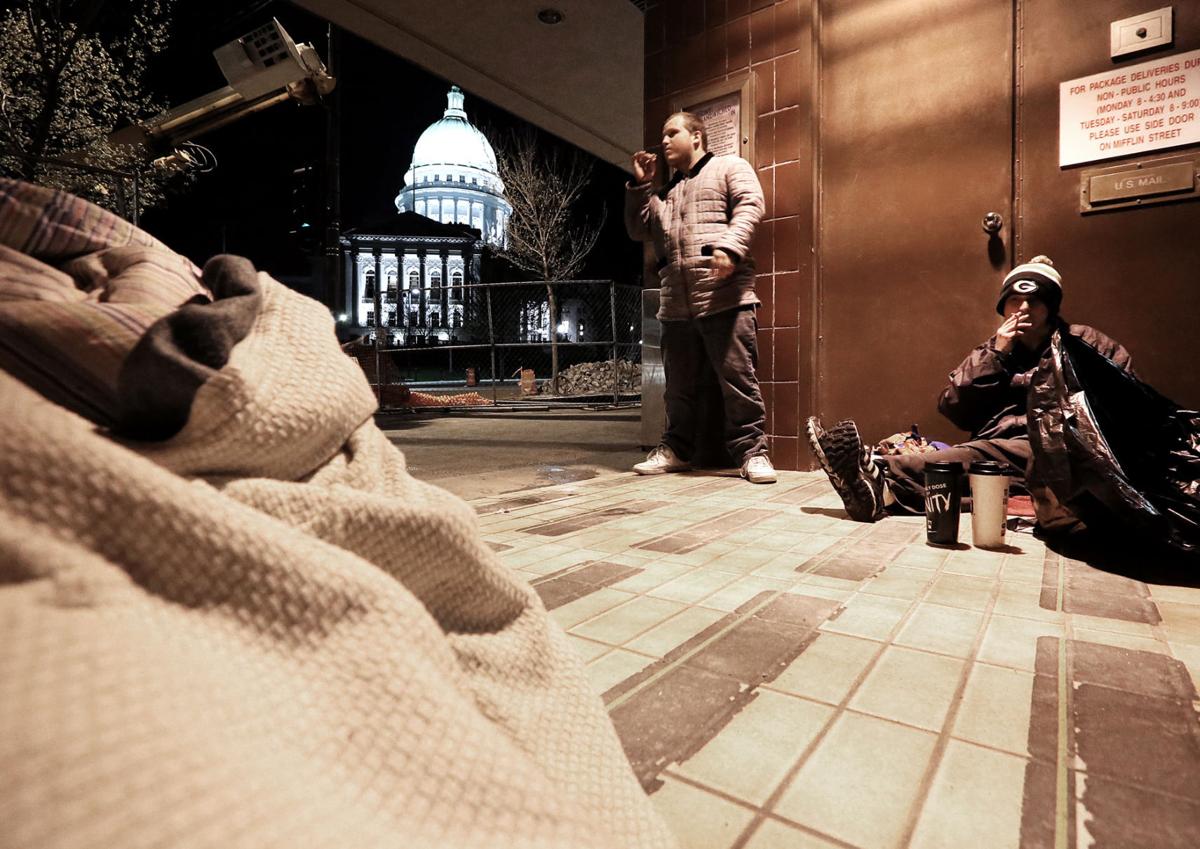 Following spending initiatives in Gov. Scott Walker's proposed budget, Republican state lawmakers are offering a series of bills intended to reduce homelessness in Wisconsin, including a high-powered council that's at or near the top of a key state advocate's wishlist.
State Assembly Majority Leader Jim Steineke, R-Kaukauna, and Sen. Alberta Darling, R-River Hills, on Wednesday will offer a legislative package of four bills that would provide new structure to state efforts to reduce and end homelessness, adjust some current programs and test new approaches.
The centerpiece legislation, sponsored by Steineke and Darling, would create an Interagency Council on Homelessness to be chaired by the governor's designee — the first to be Lt. Gov. Rebecca Kleefisch — and containing the secretaries of eight agencies that get homelessness funding.
The council, partially modeled after one in Minnesota, is directed to establish and review state policy for preventing and ending homelessness, and work with state agencies to implement policy.
The bill designates a new director of the Interagency Council on Homelessness in the Department of Administration to coordinate council policy and practices. The legislation appropriates $95,000 for the position.
The other bills largely echo and support fiscal proposals in Walker's proposed 2017-19 budget, which is now under review by the Legislature.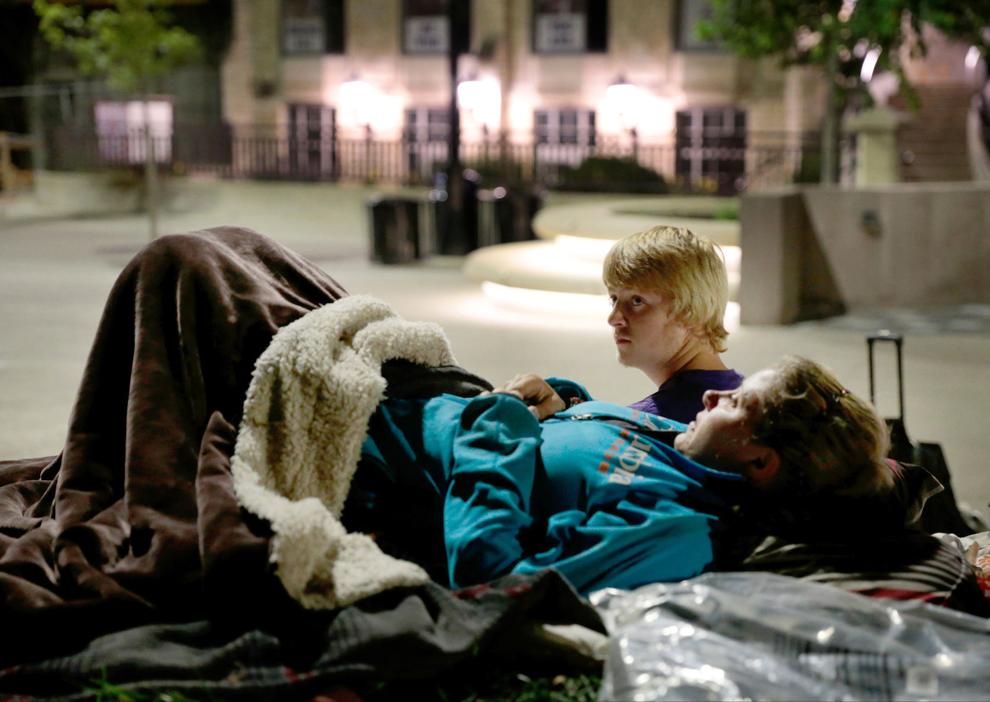 Establishing a priority
The proposals, while not devoting huge new sums of money, help establish the issue as a priority, try new approaches and set the stage for potential investments in the future, Steineke said Tuesday.
Steineke said he hopes the council, which would include the secretaries of the departments of Administration, Health Services, Children and Families, Workforce Development, Veterans Affairs, Corrections, Public Instruction and others, will create a dynamic state plan to end homelessness. It would replace a 14-page blueprint produced in 2007 that has no metrics to measure progress, no funding recommendations and no assignment of tasks.
Asked about more resources, Steineke said, "I don't think that's out of the question down the road. I think everybody wants to make a difference in this particular area. We just want to make sure we're using taxpayer money wisely and getting results."
Joseph Volk, executive director of the Wisconsin Coalition Against Homelessness, said the state has fallen behind in addressing homelessess in the past two decades and applauded Walker's budget proposals and the legislative package, especially the Interagency Council on Homelessness.
"That's been one of our top three priorities, maybe our top priority," Volk said of the council. "What's being proposed, and what's in the budget, it's certainly a huge step forward."
The issue of homelessness rose through 2016 as Kleefisch and the GOP caucus prioritized it and the coalition offered specific policy and budget recommendations. The Wisconsin State Journal highlighted issues last year in a four-month series on homelessness.
"This package of bills draws on the same core principles that animate my interest in this issue: common sense, collaboration between agencies and a commitment to intensive wrap-around services to get people up on their feet again," Kleefisch said Tuesday.
The governor's budget and GOP legislation address nearly three-fourths of the coalition's policy and budget recommendations, with the biggest omission a program with more funding to prevent homelessness, like a temporary one in Milwaukee County that reduced eviction rates during the Great Recession, Volk said.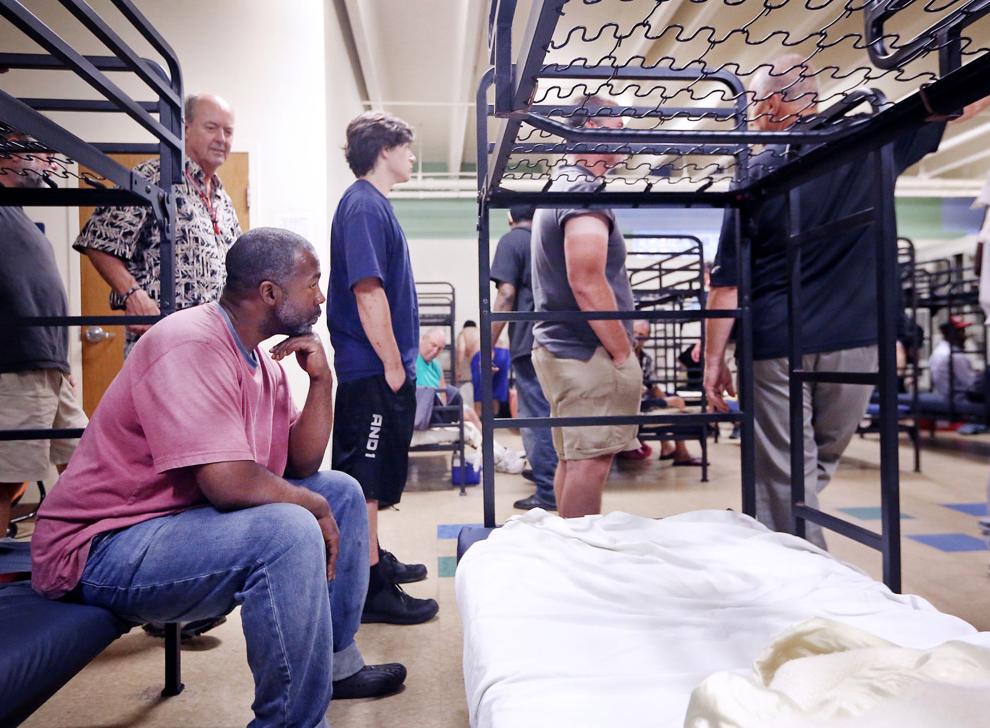 'Not a partisan issue'
Steineke invited support of Democrats, who have been frustrated by the lack of GOP backing for their initiatives.
"I certainly hope we can build bipartisan support," he said. "I see this along the same lines as the HOPE (Heroin Opiate Prevention and Education) agenda dealing with the opiate issue. It's not a partisan issue."
Said Volk, a self-described Milwaukee Democrat: "I believe Democrats who come forward with good ideas will be able to knock on Republican colleagues' doors and have a conversation. I'm urging Democrats to become engaged on the issue."
Give the Wisconsin Housing and Economic Development Authority the ability to pilot a program to prioritize chronically homeless people on the waiting list — now about about 4,900 — for federal Housing Choice Vouchers, also known as Section 8. Sponsored by Rep. Treig Pronschinske, R-Mondovi, and Darling.
Current wait times for such assistance can be from a few months to a few years, Pronschinske said in a statement. "This is a fantastic step in combating chronic homelessness by working to reduce sometimes extremely long wait times for stable housing," he said.
Free up underused, previously allocated state money — about $300,000 — for transitional housing, to be used for additional types of housing models, and frees separate homelessness prevention funds to be used where there is the greatest need statewide. Sponsored by Rep. Patrick Snyder, R-Schofield, and Darling.
"Although this is just the beginning, I am optimistic about the work we are doing to address this longstanding challenge," Snyder said in a statement.
Create a grant program for a municipality that meets certain criteria to receive $75,000 annually to pilot a program for two years that connects homeless people to jobs and workforce training. This grant would require a match of at least $50,000 from the participating city. The program is modeled on the "Better Way" initiative in Albuquerque, New Mexico, which uses a van to pick up homeless people and pays them to clean up public places. Sponsored by Rep. Jessie Rodriguez, R-Oak Creek, and Darling.
"We know that finding steady employment is a crucial aspect to ending homelessness," Rodriguez said in a statement. "This is a fiscally responsible approach that has proven successful in other parts of the country."