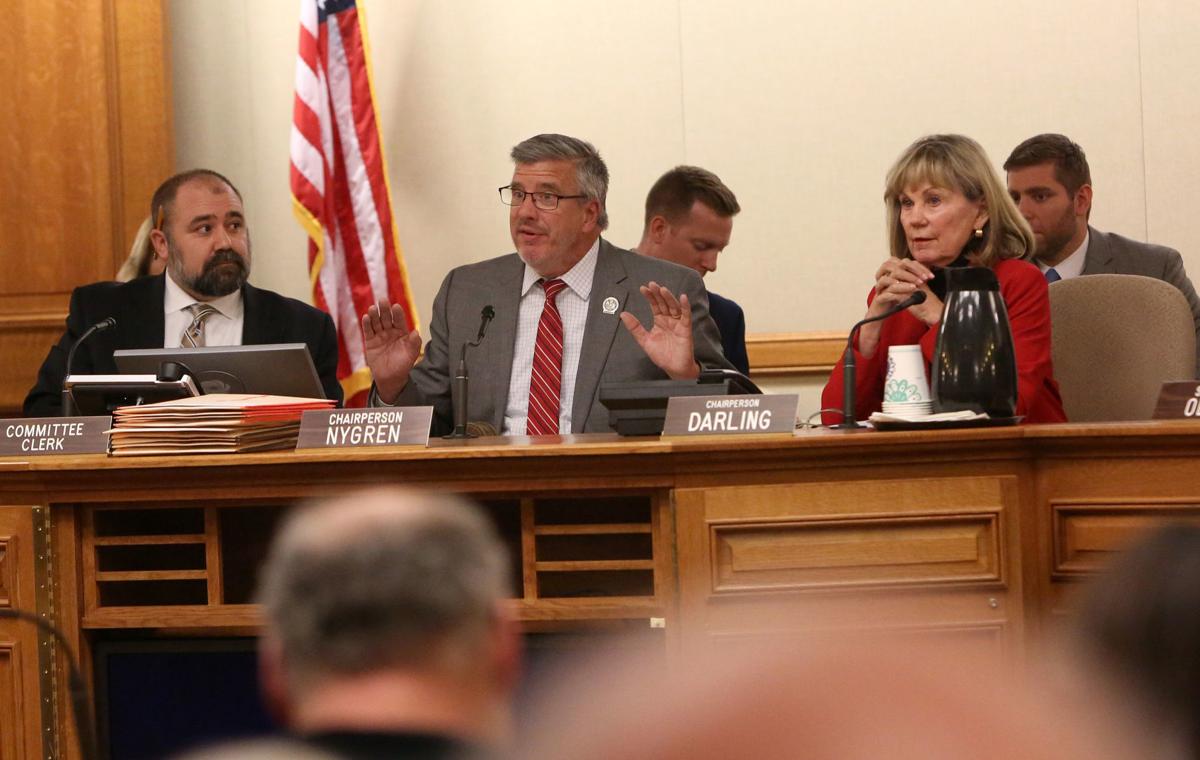 Republicans on the Legislature's budget committee on Tuesday approved two of the five scientist positions Democratic Gov. Tony Evers proposed to restore science in environmental policy, but cut millions of dollars from plans to reduce pollution from farms and industry.
"There are so many things we have in common," said Joint Finance Committee co-chairwoman Sen. Alberta Darling, R-River Hills.
But under questioning by Democratic committee members, the nonpartisan Legislative Fiscal Bureau said the Republican majority had cut about $43 million from Evers' "year of clean drinking water" programs aimed at reducing pollution that fouls state lakes, streams and drinking water.
Rep. Chris Taylor, D-Madison, said Tuesday's party-line vote left her in a deeper state of disbelief than at any other time during the last eight years of GOP initiatives to relax environmental protections.
"This is ignoring manure coming out of people's taps," Taylor said. "They cannot drink the water. What would you do if you could not drink the water in your homes?"
Committee co-chairman Rep. John Nygren, R-Marinette, said water quality is better than it was in the 1970s, a time "when you couldn't see the bottom of the lake."
"Some of the biggest manure production comes in this building," Nygren said.
But Taylor pointed to fiscal bureau statistics showing that Department of Natural Resources regulators have been overwhelmed by the growth of the dairy feedlot industry, and that a record 101 manure spills were reported in 2018, bringing the total to more than 10 million gallons spilled in the last 12 years.
Committee Republicans postponed a vote on Evers' proposal to increase fees on large animal feedlots to help pay for five more DNR regulators to enforce water pollution laws.
Nygren said he wanted to explore moving regulation of concentrated animal feeding operations, or CAFOs, from the DNR to the state Department of Agriculture, Trade and Consumer Protection, a move the industry favors and which former Gov. Scott Walker, a Republican, had proposed.
Democrats and the fiscal bureau pointed out that the DNR is the only state agency authorized by the federal government to enforce water pollution laws.
Cost of clean water
"Dairies of all sizes have been (devastated) by low milk prices and tariffs in recent years," Wisconsin Dairy Alliance president Cindy Leitner said in a press release. "Now is not the time to nearly double the current $345 annual CAFO permit fee or implement a massive new five-year renewal fee on CAFOs."
Unlike other polluters, CAFOs don't pay fees adequate to cover DNR costs of writing and enforcing pollution permits designed to keep millions of tons of manure from tainting drinking water, lakes and streams.
That has meant the costs have been picked up by other taxpayers, and the DNR hasn't kept up with the growing number of CAFOs.
Walker and several GOP lawmakers disagreed with the international scientific consensus about climate change. And they were ardent supporters of potential mining projects.
During Tuesday's budget committee meeting, the GOP approved two of the science positions but not Evers' plan to reconstitute the DNR science services bureau. The scientists would "focus on PFAS and other water quality concerns," according to the fiscal bureau.
The five scientists were to research climate-induced stress on state waterways and pollution problems, including health-threatening PFAS compounds linked to industries ranging from paper manufacturing to metal plating. Wisconsin business lobbyists have put lawmakers on notice that any PFAS regulations should be enacted cautiously and slowly.