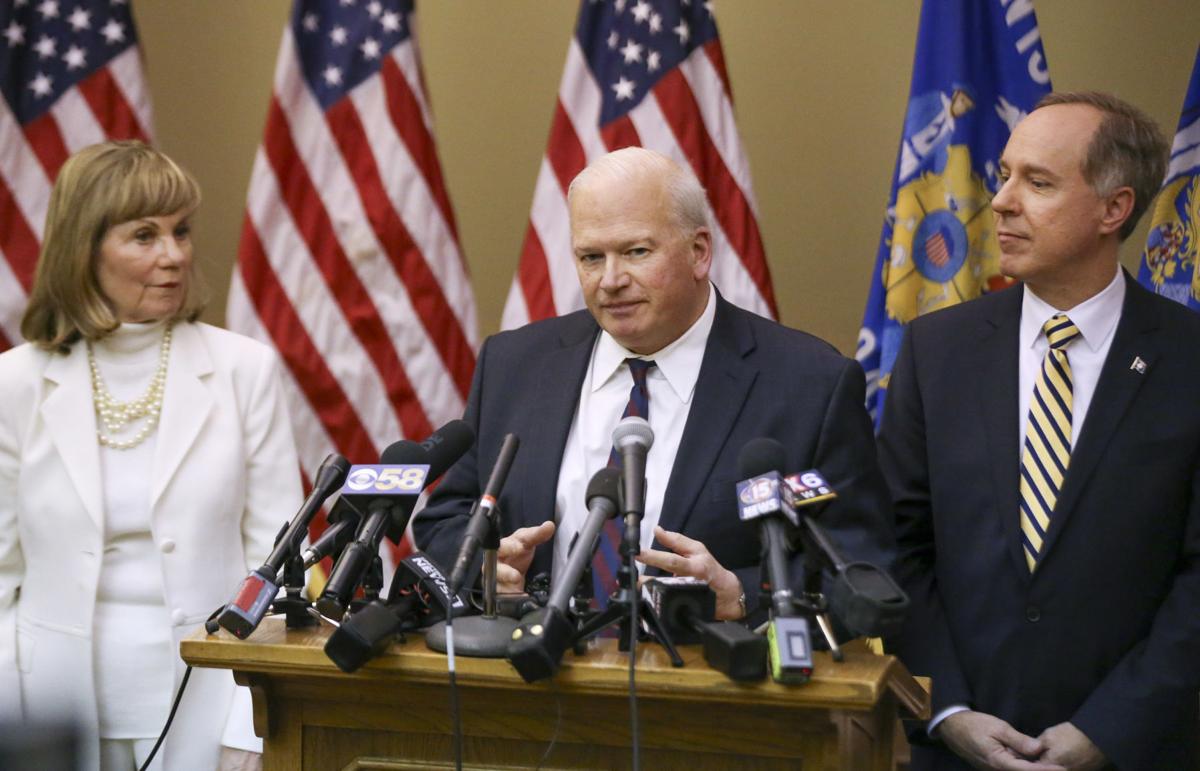 A second GOP senator said he would vote against his party's two-year spending plan, placing the roughly $81 billion package in peril as both houses are set to vote on it next week.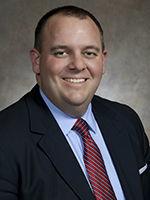 Sen. David Craig, R-Big Bend, one of the chamber's most fiscally conservative members, told 1130 WISN radio Thursday morning that he would join Sen. Steve Nass, R-Whitewater, in opposing the plan, which they say spends too much money.
One more Republican vote against could sink the GOP's two-year biennial budget proposal, assuming no Democrats vote for it. Republican leaders could still offer changes to the budget before then to win over support.
Two other Republican fiscal hawks — Sens. Duey Stroebel, R-Saukville, and Chris Kapenga, R-Delafield — haven't yet said whether they'd vote for the plan.
Passage of the budget is far more likely in the Assembly, where Republicans enjoy a commanding 63-36 majority. Republicans have a 19-14 majority in the Senate.
After Craig's announcement, Assembly Speaker Robin Vos, R-Rochester, vowed to make some "technical" changes to the plan. The revisions include lowering the property tax burden it generates for the median-value home. Vos said Republicans also want to ensure that a transportation provision allowing the budget committee to implement a mileage-based fee for drivers on its own would need approval of the full Legislature.
Vos continued to characterize the GOP plan as middle ground with Democratic Gov. Tony Evers.
"This is not the budget that Robin Vos and Scott Walker and Scott Fitzgerald would have all worked on if we had had Scott Walker in the governor's office," Vos said. "We would have had a much broader tax cut, we probably would have spent the money differently. We feel this is a reasonable compromise."
The plan passed by the Republican-controlled Joint Finance Committee stripped many of Democratic Gov. Tony Evers' key priorities from the budget, including expanding Medicaid.
Craig on Thursday called the GOP spending plan "totally unsustainable," arguing it spends too much.
"My ask of the finance committee is to keep a budget within what I think is a responsible area," Craig said. "If you have to increase funds, keep it within (the consumer price index), and this budget fails that measure, remarkably so."
Craig said his concerns echo those of Nass, who on Wednesday said he opposed the Republican budget because it would increase property taxes, spend too much and allow lawmakers to implement a mileage-based driving fee.
Vos didn't specify how much Republicans would be able to reduce the plan's property tax increases.
According to the nonpartisan Legislative Fiscal Bureau, the tax bills on a $174,000, median-value home would be $2,927, a 2% increase, in the first year and $2,975, a 1.6% increase, in the second year under both Evers' and the Republican budgets.
The Big Bend Republican added he's also opposed to the $1.9 billion GOP lawmakers on the Joint Finance Committee set aside for large capital projects, and said the budget doesn't include enough program overhauls, particularly in the transportation budget.
"What we're not doing is sharpening our pencil enough," Craig said. "What we're not doing is reforming enough. We're still engaging in what I think are fiscally reckless policies."
Those policies include the stewardship program, which acquires land in order to preserve it.
If GOP leaders included any of the overhauls Craig and others want, he said they would need assurances from Evers he wouldn't veto them.
Evers defended his budget proposal to reporters in a Thursday news conference, saying it reflects what the people want.
"The Legislature needlessly picked winners and losers (in their budget) when they could have had it all," he said. "They can still choose to do the right thing."
Evers said he doesn't plan to actively encourage more Republican senators to vote against the plan.
State Journal reporter Kelly Meyerhofer contributed to this report.