Republican lawmakers have introduced legislation to allow Wisconsin consumers to get electricity from independent solar plants.
The bill, authored by Sen. Duey Stroebel of Saukville and Rep. Timothy Ramthun of Campbellsport, would require utilities to purchase energy produced by community solar programs within their territories and credit subscribers for that energy.
Community solar is an increasingly popular concept that allows ratepayers to buy shares in solar farms and sell the energy produced to the utility.
It's a way to access clean energy and the economic benefits for the roughly 75% of customers who can't put solar panels on their roofs — either because they don't own their homes or don't have an appropriate site.
Nick Hylla, executive director of the Midwest Renewable Energy Association, said the programs are particularly appealing to businesses that can reduce their energy costs and claim carbon neutrality without the hassle of building and permitting their own solar facilities.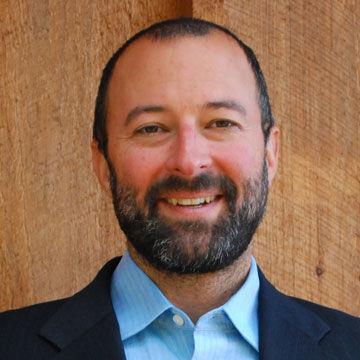 "Community solar is the best thing out there," Hylla said. "If you want to attract business, this is the way to do it."
A handful of Wisconsin utilities have offered limited community solar programs, but there is currently no law requiring utilities to provide it or cooperate with independent developers.
"Only some investor-owned utility customers have access to community solar," said Heather Allen, executive director of Renew Wisconsin. "We need a statewide framework that provides access to this really simple option for consumers."
The pushback
Wisconsin utilities strongly oppose the bill, which they say would benefit solar developers and shift costs to non-participating customers.
Trade organizations for the largest investor-owned utilities and municipal utilities, along with two generation and transmission cooperatives, sent lawmakers a memo urging them not to support this or other community solar legislation.
"The out-of-state community solar developers would benefit from using the grid with no obligation to be a provider of last resort or maintain grid reliability, as Wisconsin's utilities are required to do," the utilities wrote. "All of the reward with none of the risk."
Latitude for PSC
The bill does not specify what price utilities would pay for electricity from community solar projects, leaving it to the Public Service Commission to set rates "at a level that results in robust community solar development."
The bill would cap community solar projects at 5 megawatts, typically about 30 to 40 acres in size, and would require a two-thirds majority approval for any variance to local zoning ordinances.
It would also bar subscribers from receiving any state subsidies or benefits from local tax increment financing districts.
In other states
A memo being circulated with the bill notes that community solar is allowed in 21 states across the political spectrum — from South Carolina to Vermont.
Minnesota, where legislation requires Xcel Energy to purchase power from any project that meets basic requirements, has nearly 800 megawatts of installed community solar providing savings to more than 12,000 customers, according to the Institute for Local Self Reliance, which says it is the largest such program in the nation.
Hylla said that puts Wisconsin cities at a disadvantage.
"We just have nothing to offer here," he said. "There's a real business case."