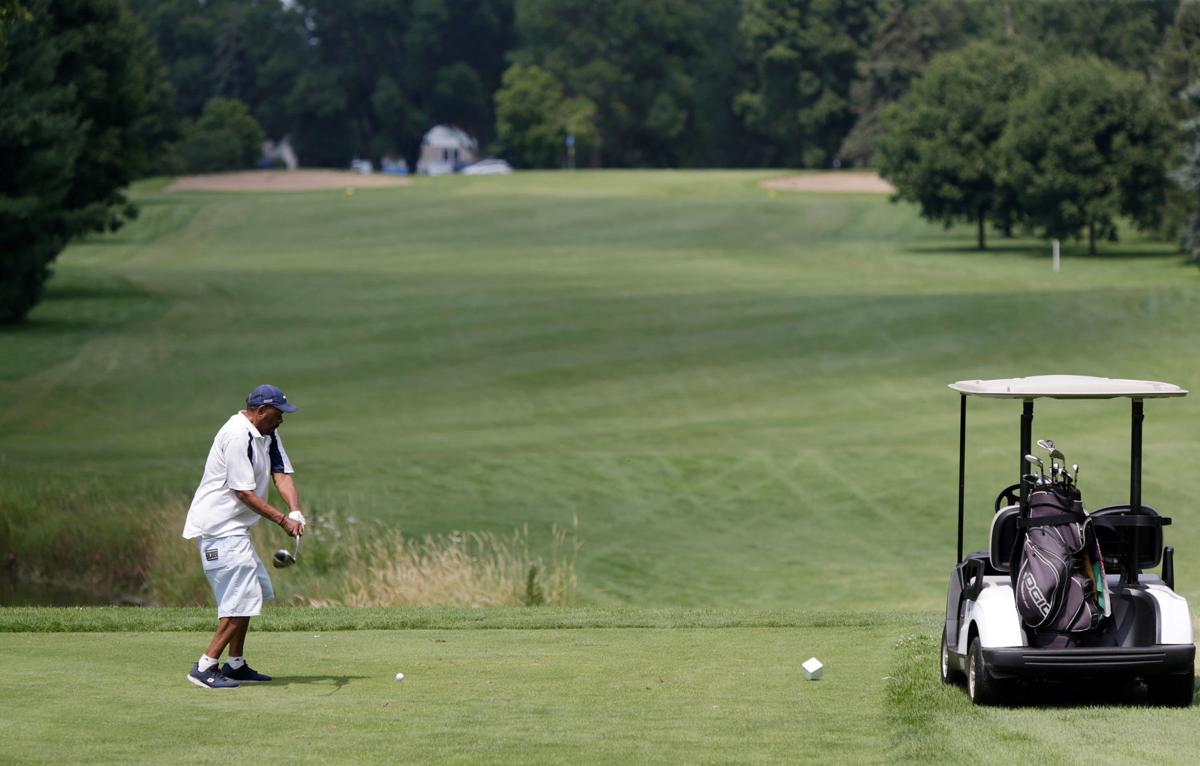 A recommended plan for addressing the financial struggles of Madison's four city golf courses would close half of Yahara Hills and seek a public-private partnership for the operation of the Monona Golf Course.
The city's Task Force on Municipal Golf on Thursday voted 4-2 to recommend closing 18 of the 36 holes at Yahara Hills on the Southeast Side and issuing a request for proposals for a private company or nonprofit to run Monona, a nine-hole course on the East Side. Parks Superintendent Eric Knepp said ideally the private business would be in charge of operation, maintenance and investment costs at Monona, "almost like renting the course for 20 years."
Also recommended was subsidizing the golf courses with taxpayer dollars, a request that has drawn controversy in the past as the courses were designed to be self-sustaining.
The city's other two courses — Glenway on the Near West Side and Odana Hills on the West Side — would stay intact with no reduction in holes.
The recommendation still needs to go through city committees and to the City Council for a final decision. The request for proposals for Monona would get approved through the Board of Park Commissioners.
Madison's four golf courses currently offer 72 holes and host about 100,000 rounds of golf annually but have been experiencing financial difficulties for more than a decade. The courses have not shown two consecutive years of profit since 2001-02. Losses in 2019 were a little over half a million dollars, Knepp said.
Without closures, the courses have $39.4 million to $58.7 million in capital needs including clubhouses, green and bunker improvements, irrigation and stormwater capacity, according to a draft July report. The most significant investment — $21 million to $32 million — is needed at Yahara Hills.
The investments, which would be made over 20 years, would cover roughly 30 years of neglect and two decades of needs into the future, Knepp has said.
Knepp said closing 18 of Yahara's holes would be "substantially less costly" and likely cut the course's capital needs at least in half, if not more. What holes would close has not yet been determined.
If the Parks Division is successful in finding an outside company to "rent" the Monona Golf Course, that would cut an additional $2.5 million to $3.8 million in estimated capital costs for the city. It would also cut down on operating costs.
"Four sites is harder to manage than three," Knepp said.
But that's still not enough for the courses to pay for themselves, which is why the task force is suggesting a city subsidy, Knepp said.
Among the Parks Division's offerings — including dog parks, softball diamonds, playgrounds, a pool, hiking trails and open fields for soccer or Ultimate Frisbee — golf is the only one that is expected to cover its costs through user fees deposited to a separate "enterprise fund" that does not get money from taxpayers.
"Golf courses shouldn't be treated differently than other recreational amenities," Knepp said, noting that it's challenging to keep golf equitable and affordable for all residents without some sort of investment from the city.
Knepp acknowledged that putting city funds toward golf would be a tough choice for the City Council, especially in an already challenging budget year during the COVID-19 pandemic.
"I would say that there are plenty and significant challenges still," Knepp said. "We're not done yet. There's a lot of work to do here."