Using her grandmother's long-lost recipes, Singapore native Josey Chu spends more than eight hours making each batch of salty peanut myonya and other sauces.
Angel Torres and Leticia Flores, natives of Mexico, grow corn at a cooperative in Verona and use the grain to make organic tortillas at a community kitchen on the North Side, selling them at local farmers' markets.
After her mother died from cancer, Madison native Jasmine Banks began to research the ingredients we put into our bodies and started making personal care products for herself and others and, with the encouragement of friends, now sells them on a small scale.
The city hopes these local entrepreneurs and 27 others will help forge the heart and soul of the coming, $14 million Madison Public Market.
Misunderstood by many, supporters say the market will be a crossroads of cultural diversity and entrepreneurship and benefit both budding and established businesses and be a prized destination for the community and visitors.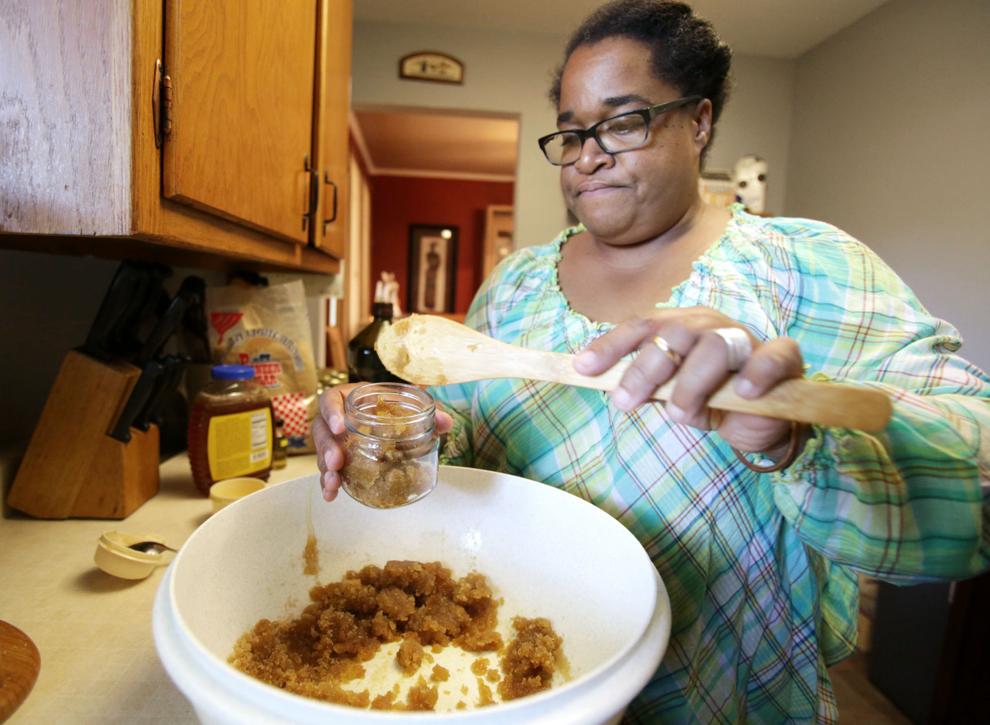 The city and its partners, through a vigorous outreach effort called MarketReady, have identified 30 ethnically diverse entrepreneurs who will receive special support as they prepare to grow their businesses into the market at the corner of East Washington Avenue and First Street.
The market will also include a Food Innovation Center that will let entrepreneurs prepare and distribute foods and further expand. The center will also offer workforce training and create opportunities to get local produce to schools, hospitals and other institutions.
Beyond that, the market will have spaces for music and programs, while a related, $30 million private development will offer restaurants, retail, housing and offices.
Meet the entrepreneurs being groomed for the Madison Public Market
If the 30 entrepreneurs in the Madison Public Market's MarketReady program are any indication, the market will be a crossroads of cultural diversity.
The program is offering this group of local chefs, bakers, artisans and specialty retailers extra support as they prepare to grow their businesses into the market, which is expected to open in 2019 at the corner of East Washington Avenue and First Street.
Here's a snapshot of each of the 30 entrepreneurs and their big -- or small -- ideas. Most of the photos were submitted by the entrepreneurs for MarketReady.
A special city committee will soon approve MarketReady participants, with many of them appearing at a Taste of the Market event next month. The Madison Public Market Foundation, created this spring and the likely operator, is adding board members and has named a 16-member advisory council. A private fundraising campaign to raise up to $5 million is beginning in earnest.
"The merchants are the heart of our Public Market," said foundation board president Mayra Medrano. "The market will not only foster an ecosystem for accelerating local businesses, but it will also be a unique community gathering place where we honor the different customs and history of Madison's many cultures through art, storytelling and delicious food."
If finances are secured, construction will begin next year and the market will open in late 2019.
A hub of activity
Championed by Mayor Paul Soglin, the Public Market is part of a larger redevelopment on property bounded by East Washington Avenue, First Street and Burr Jones Field that's owned by Steve Doran and Todd Waller. The parcel currently holds the Washington Plaza shopping center, which would be demolished.
The market will include a 35,000-square-foot Market Hall with vending and event space, the 15,000-square-foot Food Innovation Center, roughly 30,000 square feet of private restaurant and retail space, outdoor plazas with seating, a children's play area and underground parking.
The centerpiece, Market Hall, will mix developing businesses with established ones — including some "household names" to be announced next year, said city business resources manager Daniel Kennelly. It will be a hub of activity with a cafe, restaurants, taproom, bakery and deli, with offerings of fresh vegetables, cheese, fish, chocolates, ice cream, crafts and more, with space for temporary stalls, seating and performances.
"We want the public market to be a place that blends familiar Madison food traditions with new and surprising vendors and products," Kennelly said.
The initial phase is expected to help launch 35 businesses, create 100 jobs, attract 500,000 visitors, and produce $16 million to $20 million in sales annually.
The private development will also bring more construction, with first-floor restaurants and retail and housing along Burr Jones Field that will "play off the market and make this a very vibrant area with a lot of activity," Waller said.
In the future, the city also intends to re-purpose its Fleet Services Building just northwest of the market at First and East Johnson streets, with potential for more food-related uses.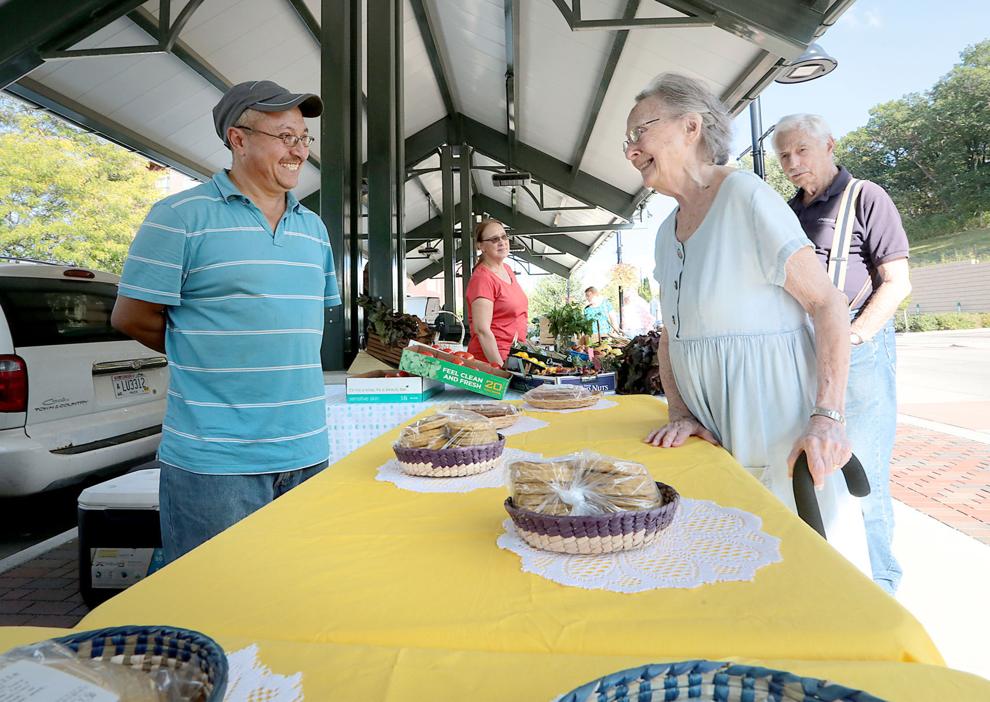 Truly a gathering place
In recent years, the city has focused on how to create and accelerate local, multicultural businesses at the market.
"If Madison is serious about addressing the root issues driving racial economic disparities in the city, a central focus needs to be placed on cultivating business ownership among people of color," Kennelly said.
The city budgeted $248,000 and teamed with FEED Kitchens — a commercial kitchen on the North Side available to entrepreneurs — the Northside Planning Council, the Wisconsin Women's Business Initiative Corp. and Dane County Extension to create MarketReady.
The city got 83 applications for the program, and eventually chose 30 entrepreneurs to participate, including 19 women, 10 first-generation immigrants, and a racial mix of 33 percent black, 27 percent Asian, 27 percent Latino and 17 percent white.
"There aren't too may places in Madison where you can go and feel like it's truly a gathering place for a lot of different types of people," said consultant Amanda White, who is helping the foundation with outreach. "That's the goal of the market."
MarketReady entrepreneurs, who will pay the same rent as other vendors, offer a mix of businesses — 23 food-related, three trading in textiles, four in arts and crafts, two in body care products, and three in services. A few may begin as a food cart or other startup outside the market. Others may open in the market. Some will spend a few years in the market and grow to bigger spaces elsewhere. Some may fail.
The program will provide mentoring, technical assistance and more. Half the participants will get a bit of funding to cover initial startup costs. Five will receive grants up to $17,000 to help cover expenses for a successful launch in the market.
"Over time, we're hoping that some of the businesses become successful to the point that they are creating jobs, growing the region's economy, and moving to larger facilities," Kennelly said. "As an example, Starbucks started at the Pike's Place Market in Seattle and now has over 20,000 locations nationwide. Closer to home, RP's Pasta started at the Farmers' Market and is now a nationwide brand that is creating manufacturing jobs here in Madison."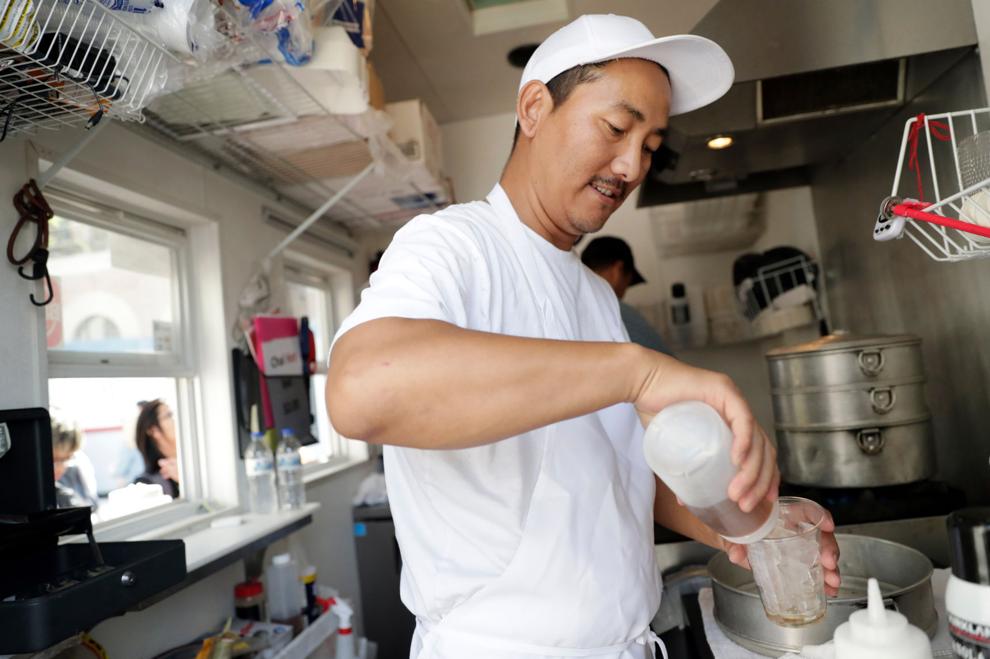 Deep cultural roots
The entrepreneurs create a mosaic.
Among them, Maipa Ly Tong-Pao and her family will sell Hmong and Southeast Asian-inspired foods, including egg rolls, barbecue skewers, Asian coleslaw, sandwiches and sauces, and Kossi Apaloo will launch his Afreeka Wear clothing line of T-shirts, polos and hats.
Donale Richards and Will Green of Mentoring Positives, which serves challenged youth, will build on the nonprofit's successful Off the Block Salsa enterprise and introduce Off the Block Pizza, with youth engaged in the full process of making frozen- and ready-to-eat pizza and learning job skills.
Sher Osinowo's AfriqueCaribe Bits & Bites will sell a fusion of West African, Caribbean, Key West and Deep South soul foods. Writer Araceli Esparza hopes to open a children's bookstore focusing on local authors and bilingual reading with children's programming and all-ages storytelling nights.
Behind many of the businesses are individuals and families with deep connections to their cultures and rich stories, such as siblings Namgyal Ponsar and Tharten Tsering, co-owners of the fledgling dZi Little Tibet food cart that they hope will become a restaurant in the market.
Ponsar and Tsering were born of parents whose families separately fled Tibet around the Chinese invasion in 1959. Their mother's family fled well in advance of the invasion, spending three months crossing the Himalayas to Nepal. Their father's side fled as the invasion hit and became separated, some killed or captured.
Both families made their way to refugee camps in Nepal and eventually migrated to India, where the parents met and married and Ponsar and Tsering were born.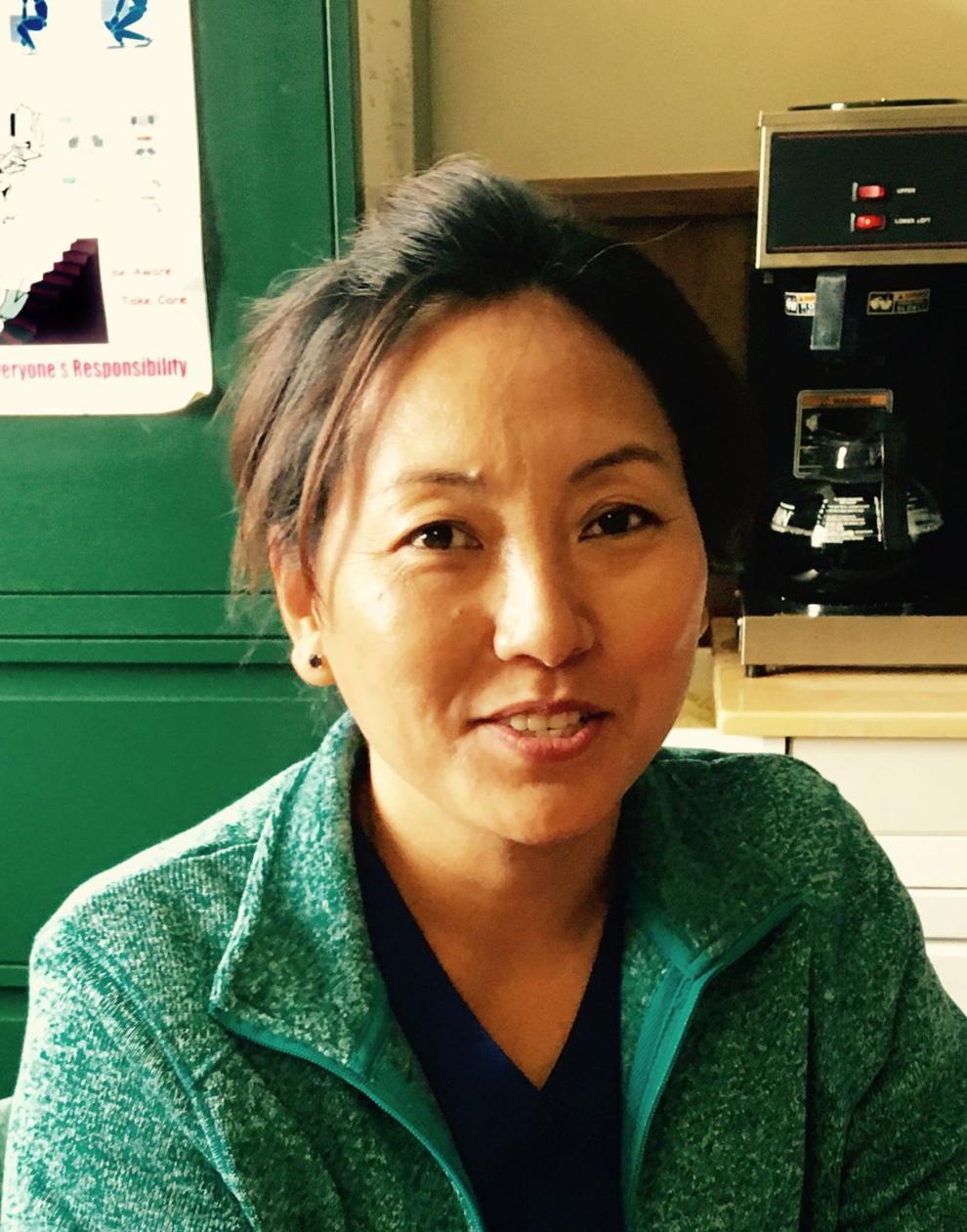 At age 23, Ponsar immigrated to America, starting as a seasonal worker in Provincetown, Massachusetts, moving to New York City, and coming to Madison after the 9/11 terrorist attacks, arriving in 2002. She became a certified nursing assistant and a registered nurse in 2013.
But her passion for cooking and appreciation of her Tibetan heritage fueled a desire to offer food and a place of gathering for local Tibetan and Himalayan communities. Her brother, who had studied cooking in India, migrated to New York City in 2008 and joined his sister in Madison in 2015.
The siblings started the food cart in 2016, growing vegetables at the Farley Center in Verona, a nonprofit that hosts Dane County's only farm incubator. Ponsar, who still works as a nurse, helps with food prep at FEED kitchens, sometimes until 2 a.m. Tsering and a brother-in-law, Thinley Tenzing, cook and serve the meals, featuring the traditional Tibetan dumpling, the momo. Other family members help, too.
Of a move to the Public Market, Ponsar said, "We are ready for it in terms of skill, hard work and determination. Our goal for applying and participating in MarketReady program is that we hope to get a permanent space to sell our food year-round, which could be a small cafe, restaurant or take-out only."
But there's more, reflecting higher aspirations and potential of the market.
"We share a dream for the future to create a destination place for the public to come learn, experience or explore our unique Tibetan culture through food, art, architecture," Ponsar said. "Most importantly, a peaceful place where all community can come together under one roof, share and learn our diversity from each other with peace, love and respect."