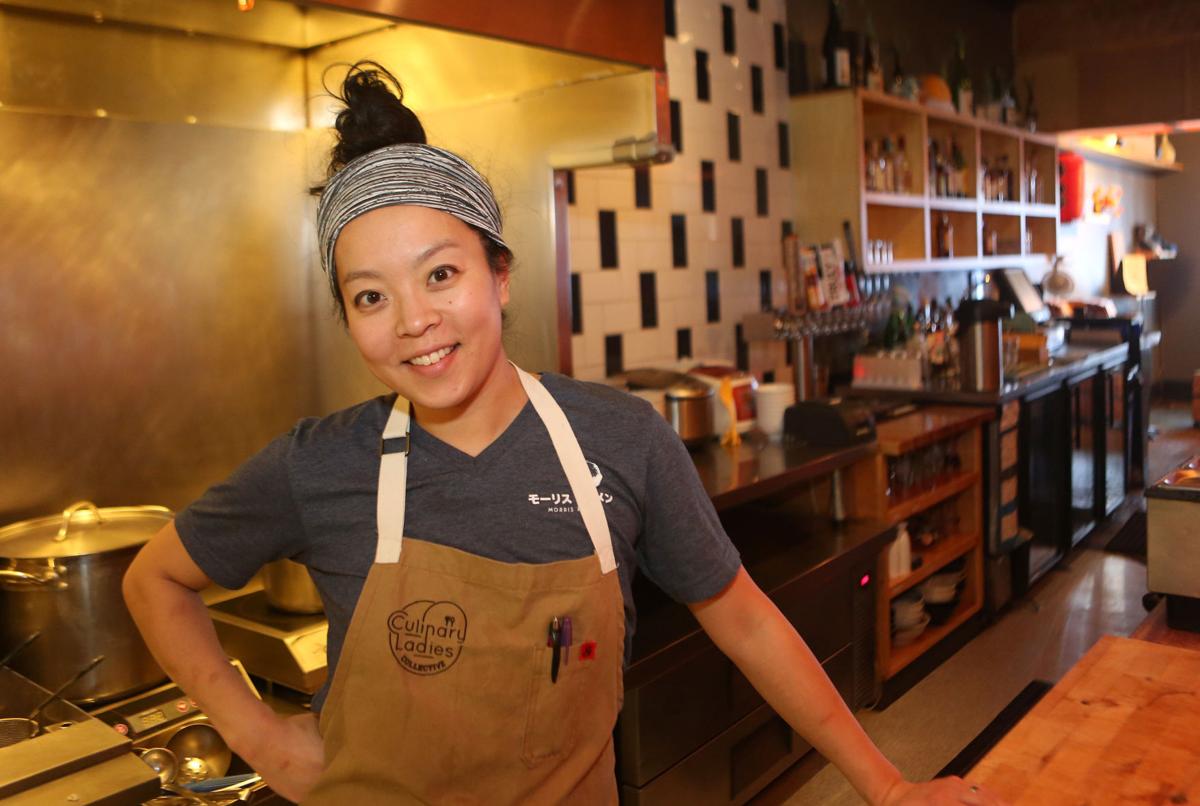 Chef and restaurant owner Francesca Hong beat out seven other Democrats in Tuesday's primary for the deeply blue 76th Assembly District, which covers Madison's Isthmus and East Side, according to preliminary results.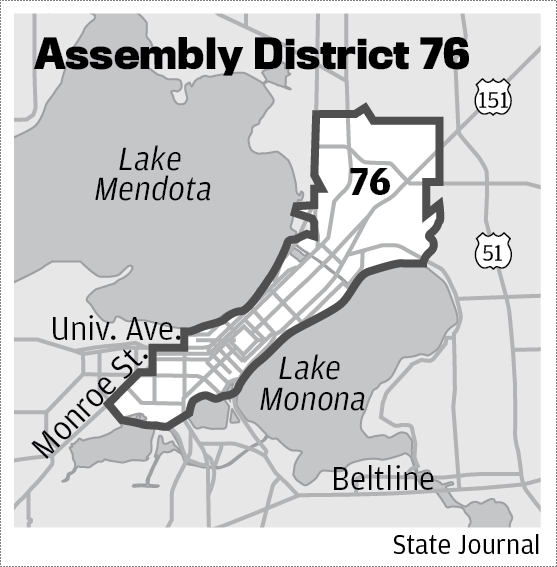 Hong will face Republican candidate and real estate intern Patrick Hull in the November election but is likely to go on to become the district's next representative given the heavily liberal makeup of the area. In the 2016 election, 80% of the 76th district voted for Hillary Clinton. 
If elected, Hong said she would be the first Asian American to serve in the Legislature. 
"I thought with the large Hmong communities there would be more Asian representation," Hong said. "I would be the first Asian American legislator in the state."
UW-Madison journalism professor Michael Wagner, an expert on elections and American politics, said Hong is just one example of the growing diversity of candidates in local races in Wisconsin. He said there are more women running "than ever before," especially young women of color. 
"With every first it's almost shocking to think that it's taken this long to get to the first," Wagner said. "I think this is another example of that."
The Assembly seat opened in March after Rep. Chris Taylor, D-Madison, announced she will not seek re-election this fall to instead serve as a Dane County Circuit Court judge. 
The other six Democratic candidates were real estate agent Dewey Bredeson, Madison police officer Tyrone Cratic Williams, Schenk-Atwood-Starkweather-Yahara Neighborhood Association member Heather Driscoll, former communications specialist for the Wisconsin Department of Health Services and Office of Children's Mental Health Ali Maresh, Madison City Council Ald. Marsha Rummel and Madison School Board member Nicki Vander Meulen.
Hong won 28.2% of the vote, with Cratic Williams trailing close behind at 22.4%, with 100% of precincts reporting. The next two candidates were Rummel and Driscoll, with 16.4% and 16.3%, respectively.
Vander Meulen earned 9.3%, Maresh had 6.5% and Bredeson had 0.8%. The results are preliminary until officially canvassed. 
Hong is the co-owner of Morris Ramen Restaurant and co-founder of the Culinary Ladies Collective and Cook It Forward, an organization that connects local restaurants with people facing food insecurity. She has said she would bring a working class voice to the Assembly. 
"I had a lot of fear with what happened with COVID for the business and for my family," Hong said. "And I had a lot of anger with what happened. And all the injustices that were being exacerbated by the virus, and that we weren't talking about that before.
"I ran because I knew the community shared those fears and shared that anger and shared that need for change." 
Cratic Williams, a Black police officer, had said he would have brought a unique perspective to criminal justice reform. He wanted to redefine the role of law enforcement in Wisconsin, and increase transparency and accountability. 
Cratic Williams said he was thankful for the donors, supporters and volunteers for believing in him and helping him come in a close second. He said he wishes Hong well, but was concerned that she wanted to dismantle police unions because "an attack on one union is an attack on all unions."
"I wish her success in the future in being a representative," Cratic Williams said. 
Hong said she is ready to fight for progressive change in Wisconsin, including increasing the minimum wage, funding education, implementing rigorous environmental protections, prioritizing child care and health, and putting equity at the forefront. 
"We have to prioritize the policies that the people want prioritized," Hong said. "I intend to not represent by speaking for others but by making sure they're brought to the table and that we share that table.
"I am honored that the community has chosen me. I'm ready to put people first, and I'm ready to work."