Foxconn Technology Group will announce Friday the acquisition of a property in Downtown Madison to join the company's statewide network of innovation centers.
The announcement didn't specify which property would be acquired and a spokeswoman for the company didn't immediately respond to a request for comment.
But a limited liability company named FE One West Main Madison registered with the state Department of Financial Institutions on Feb. 14 using Foxconn's Milwaukee headquarters address. Alan Hung is listed as the registered agent.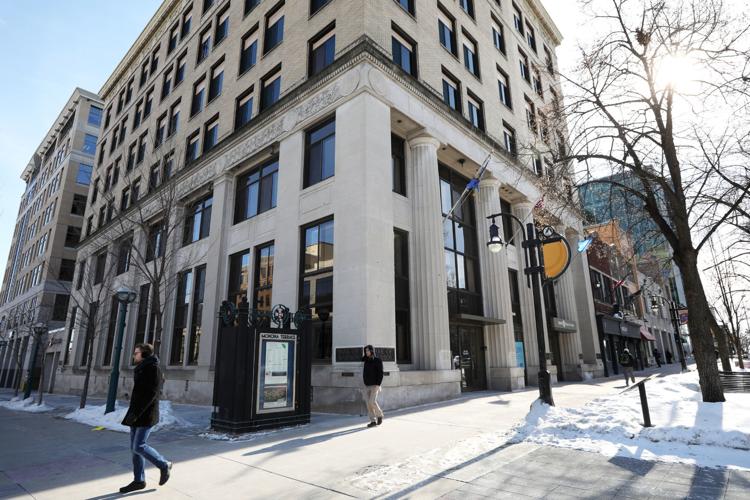 U.S. BMO Financial Group CEO David Casper will be there for the announcement Friday.
Alan Yeun, Foxconn's director of U.S. strategic initiatives, also will be on hand for the announcement at 11:30 a.m. at Monona Terrace.
Other attendees, according to a news release, include Wisconsin Economic Development Corp. CEO Mark Hogan, who oversees the state agency in charge of the Foxconn deal, and Charles Hoslet, UW-Madison vice chancellor for university relations.
You have free articles remaining.
Register for more free articles
Stay logged in to skip the surveys
Foxconn announced in late August a $100 million matching grant to UW-Madison that will help fund an interdisciplinary research facility for students and faculty to collaborate closely with the company's Wisconn Valley Science and Technology Park near Racine.
The agreement spells out that a Foxconn-sponsored building will be located on the campus' engineering quad and a facility located close to campus will be owned by Foxconn.
Neither Foxconn nor BMO confirmed or denied Foxconn was looking at BMO's property at the corner of Main Street and Martin Luther King Jr. Boulevard.
UW-Madison and Foxconn also declined last month to answer questions about the status of their partnership, including an update on the status of the campus building and how much UW-Madison has raised in matching funds to date.
A story published Wednesday by The Verge cast doubt on the "innovation centers" scattered across the state, quoting some individuals who suggested the buildings were announced to help then-Gov. Scott Walker during his re-election campaign and to foster more statewide goodwill toward the controversial project.
Of the two Foxconn sites announced in Eau Claire, one appears stalled, and the owner of the other center canceled the contract after Foxconn kept changing its plans and tried to renegotiate the deal.
The center in Green Bay had fallen behind schedule, but the city's development director said that wasn't unusual for development projects.