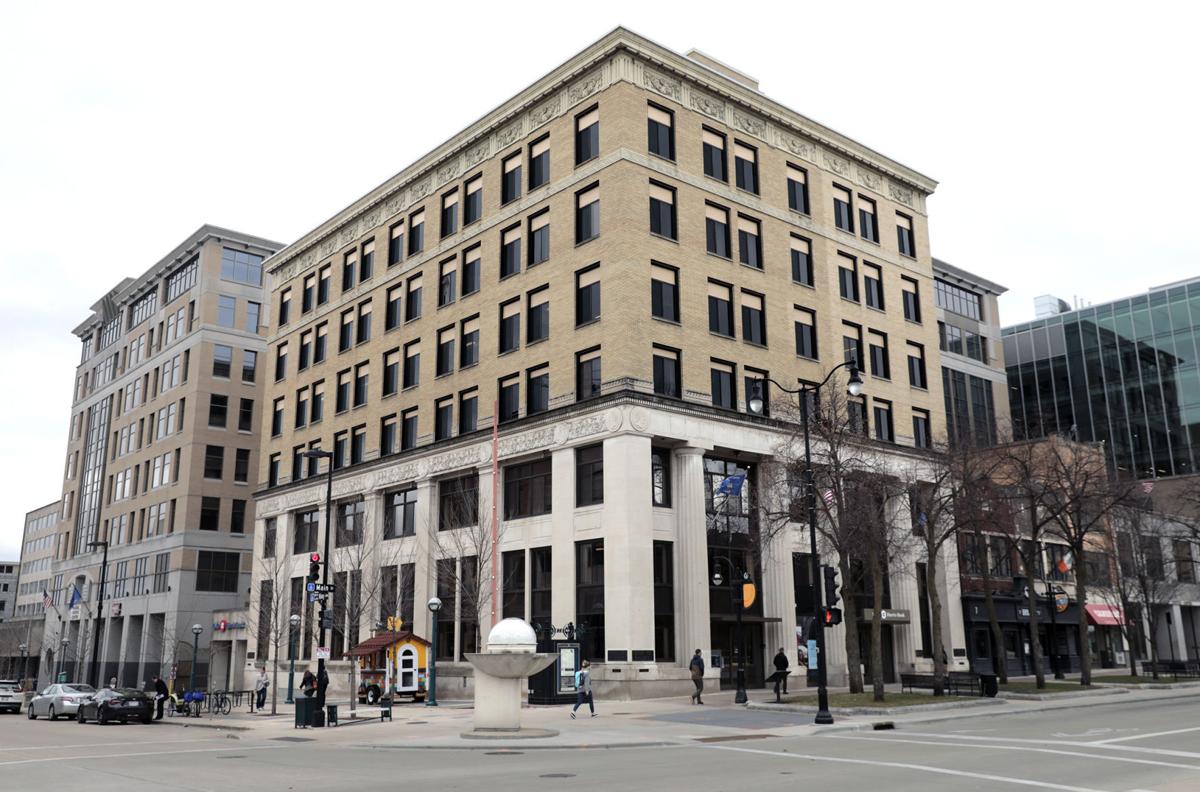 Foxconn Technology Group is paying $9.5 million to buy BMO Harris Bank's Capitol Square office building at 1 W. Main St., according to Dane County records.
The BMO bank branch will lease space from Foxconn and occupy "a large portion of the property," a BMO spokesman said Thursday.
The deed for the nearly century-old, six-story office building, as well as associated parking and common area space along Martin Luther King Jr. Boulevard, was filed Tuesday. The value was most recently assessed at $6.3 million, county records show.
Foxconn officials said this spring that the building will join the company's statewide network of innovation centers. It will serve as the company's off-campus hub to collaborate closely with UW-Madison faculty and students on research in medical, material, computer and data sciences.
Other "innovations centers" scattered around the state have been the subject of scrutiny by The Verge, which reported that some centers appeared empty or stalled.
Alan Yeung, Foxconn's director of U.S. strategic initiatives, said in April that the Verge article had "a lot of inaccuracies" and that buildings were not empty. He also said a "sizable" number of employees will move into the Madison building by the end of the year.
A Foxconn spokeswoman was unable to answer questions Thursday on the number of floors Foxconn will occupy, how many employees will work there and a timeline of when they would start.
The BMO branch will lease space in the 55,000-square-foot building from Foxconn for more than 100 employees to work, according to BMO spokesman Patrick O'Herlihy.
O'Herlihy declined to say how many floors BMO would lease, but said the bank will occupy "a large portion of the property."
"We have a long history in Madison and it will always be a very important market for us," he said.
Foxconn, the world's leading electronics manufacturer, pledged to employ up to 13,000 people at a Racine manufacturing facility to make liquid crystal display screens for cellphones, TVs and other devices.
If the company meets certain criteria, it will benefit from about $4.5 billion in state and local tax credits and other public subsidies, the largest amount offered to a foreign company in U.S. history.
State Journal reporter Chris Rickert contributed to this report.