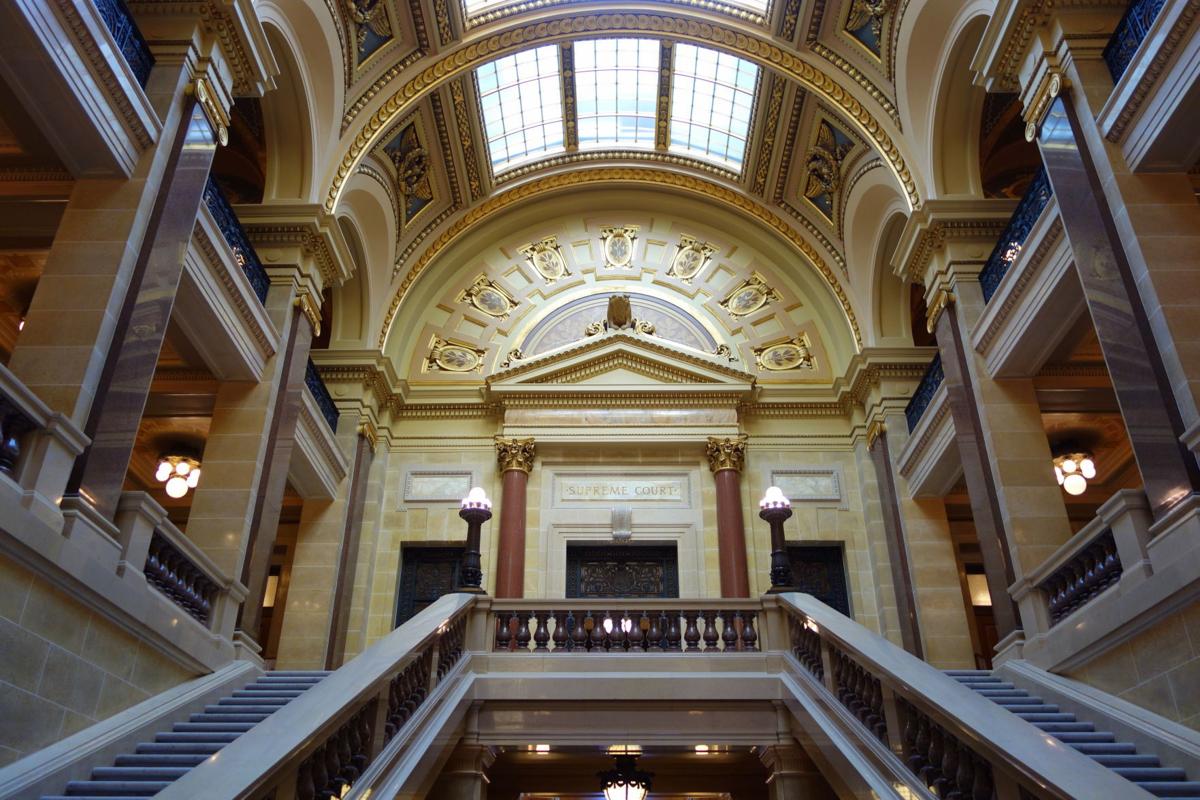 Any legal challenge of a court decision related to the construction and operation of a proposed $10 billion liquid-crystal display panel factory in southeastern Wisconsin would go straight to the state Supreme Court under a proposal lawmakers advanced Tuesday.
Lawmakers on the Legislature's finance committee voted 12-4 to pass legislation needed to provide Taiwanese electronics manufacturing giant Foxconn with nearly $3 billion in tax incentives and exemptions from state environmental regulations to convince the company to build its first U.S. factory in Wisconsin.
All Democrats on the committee voted against the bill.
Ahead of the committee's Tuesday vote on the bill authored by Gov. Scott Walker, lawmakers added a new provision that would require parties to lawsuits related to the Foxconn project to appeal circuit court decisions directly to the conservative-leaning Supreme Court, bypassing state appeals courts.
A lower court's decision also would be automatically stayed if it is appealed under the proposal.
The new provision is another way Wisconsin lawmakers are proposing to speed up the process of getting the proposed 20 million-square-foot facility off the ground. The Foxconn incentive package proposed by Walker also includes exemptions from sales taxes and environmental-impact analyses.
Environmental groups have said lawsuits were a possibility because of the proposed exemptions.
Democrats on the finance committee blasted Republican authors of the proposal, saying state lawmakers shouldn't be changing the state's legal process for one company.
"The un-level playing field you're creating in the business community alone is staggering," said Sen. Jon Erpenbach, D-Middleton. "Your constituents are being cut out of due process if they happen to live" in the area where Foxconn can build.
But finance committee co-chairman Rep. John Nygren, R-Marinette, on Tuesday emphasized the magnitude of the project, saying it's the biggest thing to happen to Wisconsin since the cow.
"The Wisconsin work ethic is worth what we're investing in it," Nygren said.
The proposed changes introduced Tuesday also include requiring the Wisconsin Economic Development Corp. to "attempt to ensure" Foxconn has sought or is seeking to satisfy hiring goals, but the proposal did not include a specific number of new jobs needed before tax credits could be paid.
Under the proposal, the state also would send up to $15 million to local governments that spend money for the Foxconn project and require the Legislative Audit Bureau to review payments sent to Foxconn every five years starting in 2018.
The state Assembly already passed the Foxconn incentive package in August, but the bill the finance committee passed Tuesday would have to be approved by the Senate and then by the Assembly before Walker can sign it into law.
Senate Majority Leader Scott Fitzgerald, R-Juneau, tweeted Tuesday that the full Senate will vote on the Foxconn legislation next week.