Dane County's only competitive legislative primary this year features a Dane County Board member with an array of Democratic Party endorsements, an immigration lawyer who compares herself to an establishment-buster, and an environmental advocate and brewery lobbyist who both say they can work across the aisle with Republicans.
The 77th Assembly seat, which covers Madison's West, Southwest and South sides, including the UW-Madison campus and the village of Shorewood Hills, is open for the first time in 20 years after Rep. Terese Berceau announced her retirement earlier this year.
Berceau said all four Democratic candidates have strengths, although she endorsed Dane County Board member Shelia Stubbs before the other candidates — immigration lawyer Shabnam Lotfi, Wisconsin Environmental Initiative executive director John Imes and Wisconsin Brewers Guild executive director Mark Garthwaite — entered the race.
In an interview, Berceau hesitated when asked whether she regrets her decision to endorse so early. Her predecessor didn't endorse in the 1998 race Berceau won.
"I do think I should have waited to see the field, however that doesn't mean I have any reservations about Shelia's ability," Berceau said. "That's the hesitation I have. I don't want to be seen as not supporting the others who all have good politics."
There is no Republican running, so the winner of the Aug. 14 primary is assured the seat.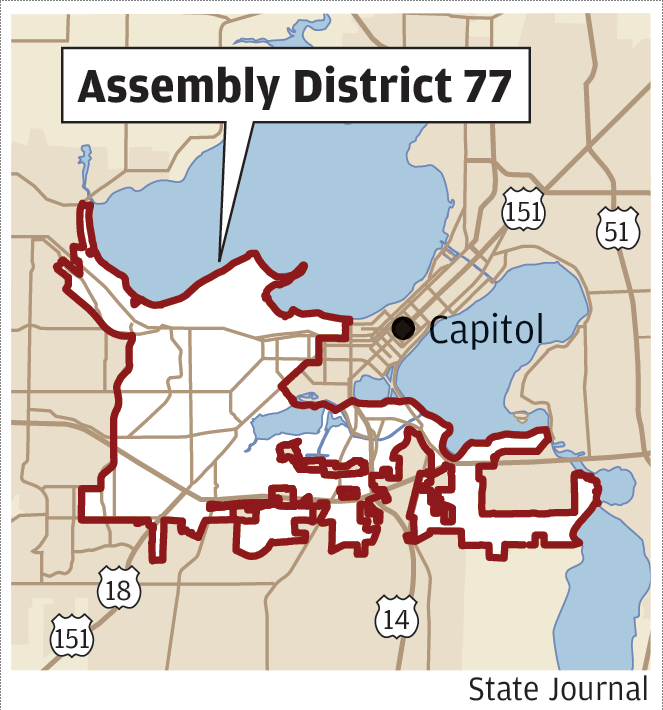 Stubbs would be the first African-American legislator from Dane County if she wins, while Lotfi would be the state's first Iranian-American legislator. Imes is emphasizing the diversity of his experience as an elected official, small-business owner and nonprofit leader. Garthwaite would be the only scientist in the Legislature.
Stubbs, a special education teacher and the daughter of longtime civil rights activist Linda Hoskins, was first elected to the County Board in 2006. She points to her work helping create the county's community restorative courts as her biggest accomplishment on the board. She also introduced a resolution last year requiring all county employees and elected officials receive sexual harassment training.
"I bring a new leadership. I have bold ideas. I've been effective," Stubbs said.
She has been endorsed by U.S. Rep. Mark Pocan, Dane County Sheriff Dave Mahoney, District Attorney Ismael Ozanne and Clerk Scott McDonell, Berceau and seven other Dane County legislators, more than half the County Board, eight city council members and three Madison School Board members.
Lotfi was born in Tehran and moved to Germany and then the U.S. when she was four. She said living in seven houses on three continents by age 10 has given her strong empathy and communication skills, which she called "the important quality we need in our representative."
She moved to Madison in 2007 to attend the University of Wisconsin Law School, and became interested in running for office last year after President Donald Trump instituted a travel ban on people from several predominantly Muslim countries, which affected her family.
Lotfi said she is part of a national movement of people running for the first time who want to effect change, similar to Alexandria Ocasio-Cortez, who defeated New York Congressman and Democratic caucus chairman Joe Crowley in New York's June primary. During a year of participating in various marches and contacting lawmakers someone suggested she should run for office, telling her "you're always showing up."
"I realized that what I'm doing every single day is the job of a representative," Lotfi said. "This is the truest, highest, fullest expression of my soul."
Imes has served for six years on the Shorewood Hills village board. He previously ran in a similarly crowded primary for an open Assembly seat in 2010, prior to redistricting, but came in fourth place.
Imes was the first to get into the race after hearing concerns from other district residents that Stubbs wasn't actively campaigning in the district.
"This district is too important to not have a vigorous open primary," Imes said.
Imes said even if there's a "miraculous Blue wave" in the fall election, Republicans will likely still control the majority because of how they drew legislative district maps in 2011. For that reason, he said, it will be important for the Democrats to have members with the experience to bridge the divide.
He pointed to his experience running Arbor House, a Monroe Street inn that uses environmentally sustainable practices such as recycled building material and porous pavement, his experience as environmental manager at Quad Graphics in the 1990s, and his work on statewide energy and environmental policy, green building programs and sustainable tourism as executive director of the Wisconsin Environmental Initiative as key reasons he's best for the job. He said he could work across the aisle with Republicans such as Rep. Joel Kitchens, R-Sturgeon Bay, who serves on the Legislature's Blue Ribbon Commission on School Funding.
"I'm going to try to get things done and bridge perspectives," Imes said.
Garthwaite also emphasizes his appeal outside of Madison as someone who was born on a Mount Hope farm in Grant County. His brother Phil Garthwaite served as a Democratic representative from that area from 2006 until 2010, when he was defeated by Republican Travis Tranel.
"I love living in these blue walls of Madison, but I don't know that our message is really resonating outside of Madison, which is making it harder to win Democratic majorities," Garthwaite said.
Garthwaite also highlights his background as a scientist. Before turning his love of home-brewing into a job lobbying for small breweries and organizing the Great Taste of the Midwest beer festival from 2012 to 2017, he started a research lab at UW-Madison in the OB/GYN department working on gene sequencing and stem cells.
"Someone who believes in evidence-based decision-making would be a good candidate for this district," Garthwaite said.
Garthwaite also notes he's the only candidate who has worked in the Capitol with the Legislature, having testified on brewery-related issues as part of his current job.
"The environment there is very different than the County Board or municipal government," Garthwaite said.
Candidate Q&A | 77th Assembly District
Mark Garthwaite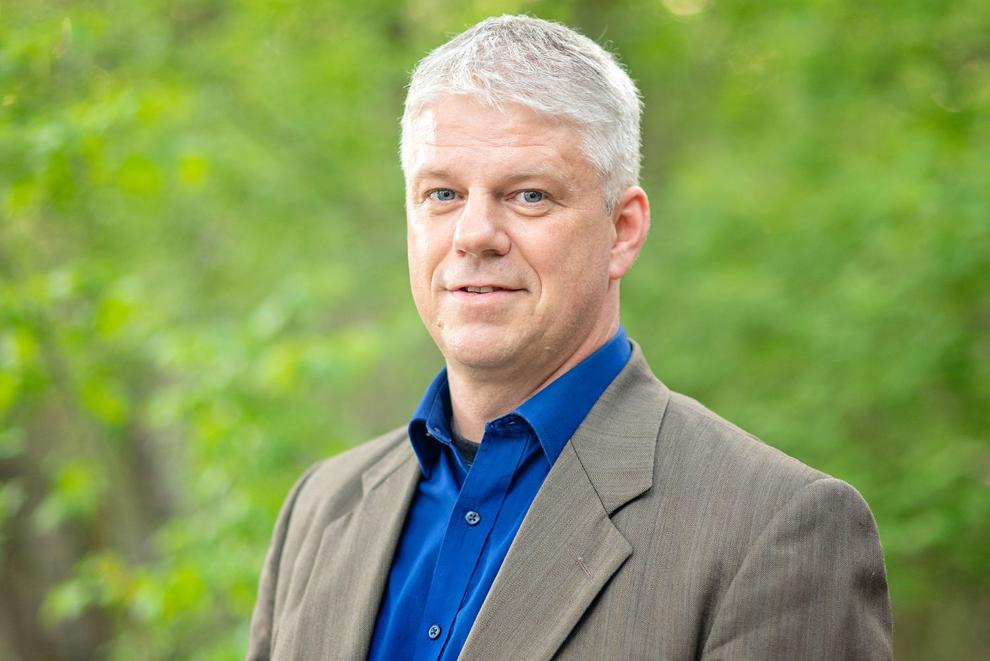 John Imes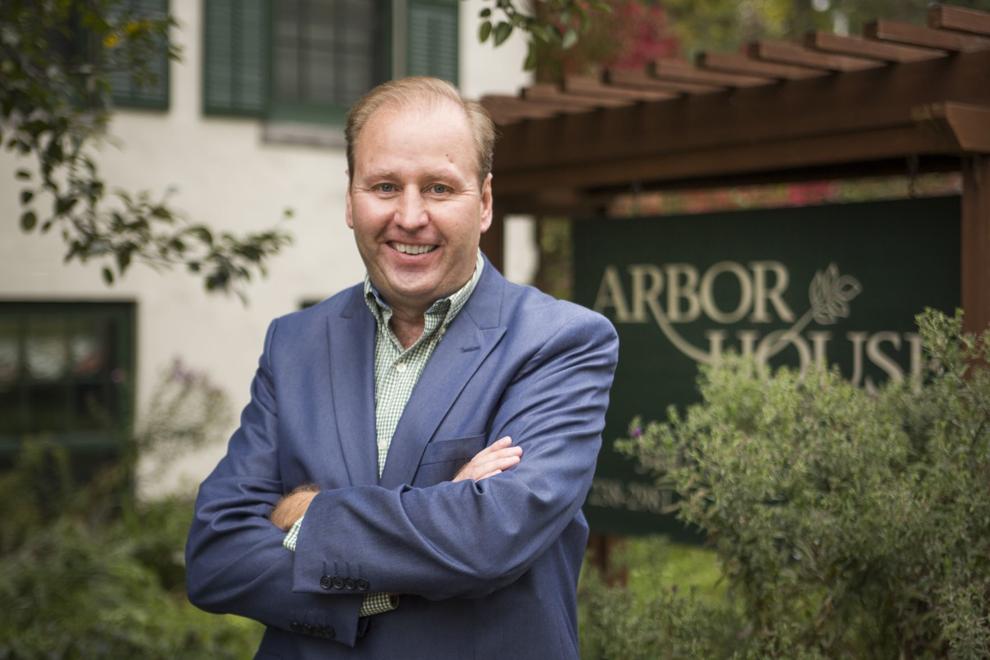 Shabnam Lotfi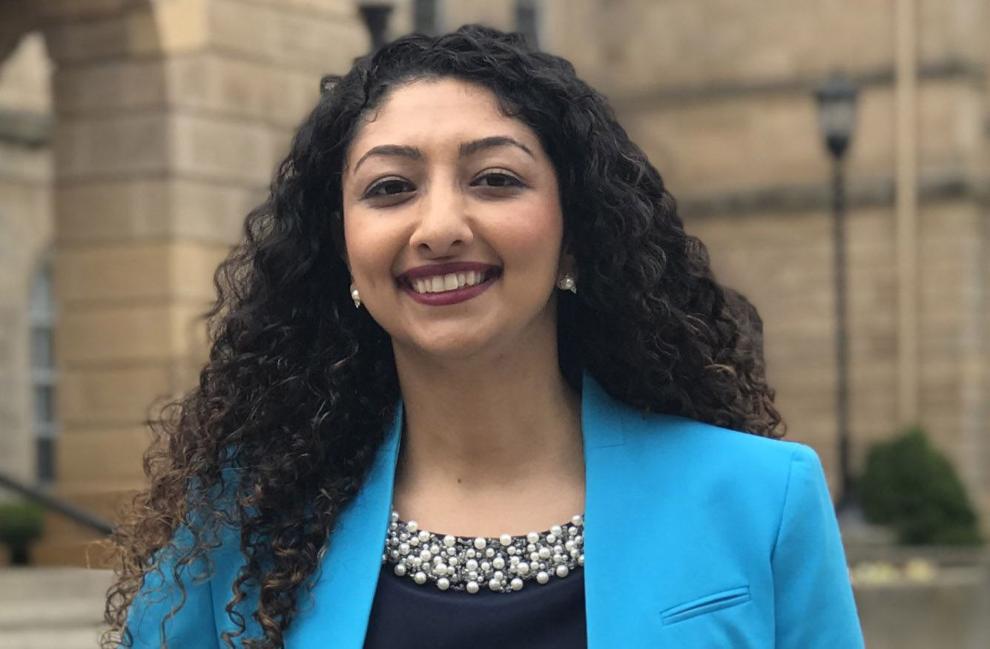 Shelia Stubbs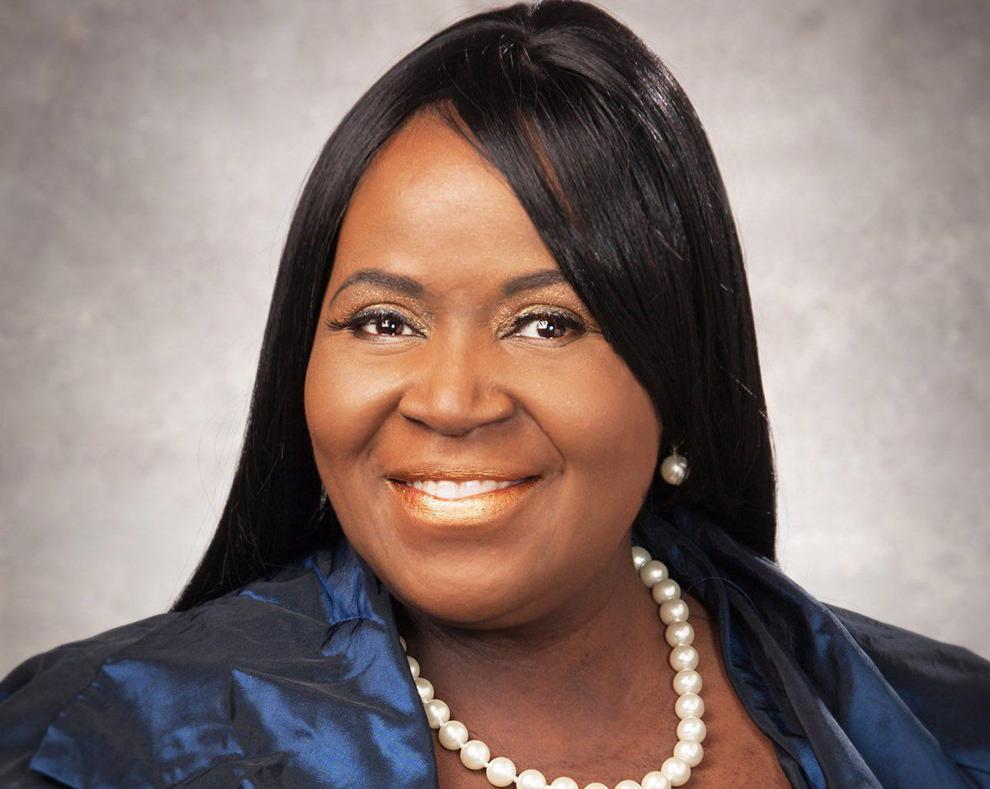 Q&A
Why are you the best candidate to represent the 77th Assembly District?
Garthwaite: There are 99 representatives in the state Assembly but not one has a firm grounding in research science. The 77th Assembly District is home to UW-Madison, the sixth-largest research institution in the United States. We need a representative who will be a strong proponent for making evidence-based decisions.
Imes: As an experienced elected official, an innovative nonprofit leader and a responsible small-business owner, I bring a unique background and a track record of working effectively. These are qualities we need to move beyond the extreme divisiveness and inaction of today's state politics and enact high-road progressive policies.
Lotfi: I'm an attorney, I'm a millennial, and I bring a whole lot of energy. Residents write to me every day saying that I inspire them. There are 10,000+ people with no political experience running for office nationwide. I'm bringing that movement to Wisconsin. The Democratic party needs an overhaul.
Stubbs: I bring new leadership, bold ideas and a proven record of getting results. My priorities include increased funding for the UW and public schools, reforming the criminal justice system, preventing gun violence, protecting the environment, defending a woman's right to choose, strengthening the safety net and access to health care.
What would be your area of expertise in the Assembly?
Garthwaite: Having grown up on a dairy farm in southwest Wisconsin, I have lived the rural experience that many of us in Madison have not. While we should recognize that the urban/rural divide is very real, I believe that I have a unique ability to bridge that gap.
Imes: Revitalizing the "Wisconsin Idea" and championing innovative policies in clean water and clean energy, climate action, sustainable communities, regional transit, affordable housing, food security and entrepreneurship. A plan that yields results will reduce social/economic disparities by providing livable fair wages, family-friendly benefits, work-life balance and education opportunities.
Lotfi: I have a solid understanding of many issues, but the job of a representative is to take the voices of the residents to the Capitol and get buy-in from others. I'm an expert in coalition-building, in building relationships and trust, and in getting a job done.
Stubbs: Criminal justice reform, education and the environment. We have so many important issues and challenges that we need legislators with the know-how to go beyond single issues and who can provide expertise and leadership in several key areas.
What would be the first bill you would author if elected?
Garthwaite: My first priority will be to expand voter opportunities by making voting more convenient and more accessible to all. Wisconsin already offers absentee balloting by mail and we should expand upon that. Libraries and other local government offices can and should be utilized as early in-person voting locations.
Imes: A budget bill to roll back wasteful tax loopholes that are not specifically tied to job creation. Reallocating this money to public education and training opportunities, clean water, clean energy and green jobs, affordable housing, rural broadband, food security, entrepreneurship and more sustainable communities should be our priorities.
Lotfi: I would author a bill raising the minimum wage to a living wage. No one who works a full time job should be too poor to live. I would expand Medicaid and support Medicare for all. The current health care system is bankrupting ordinary people, specifically millennials.
Stubbs: I will work with the newly elected Democratic governor and Democratic legislators on a new school funding formula that fairly and adequately funds public schools across Wisconsin. Funding must ensure all students can achieve. The formula must account for challenges faced by schools with low-income students and rural schools.