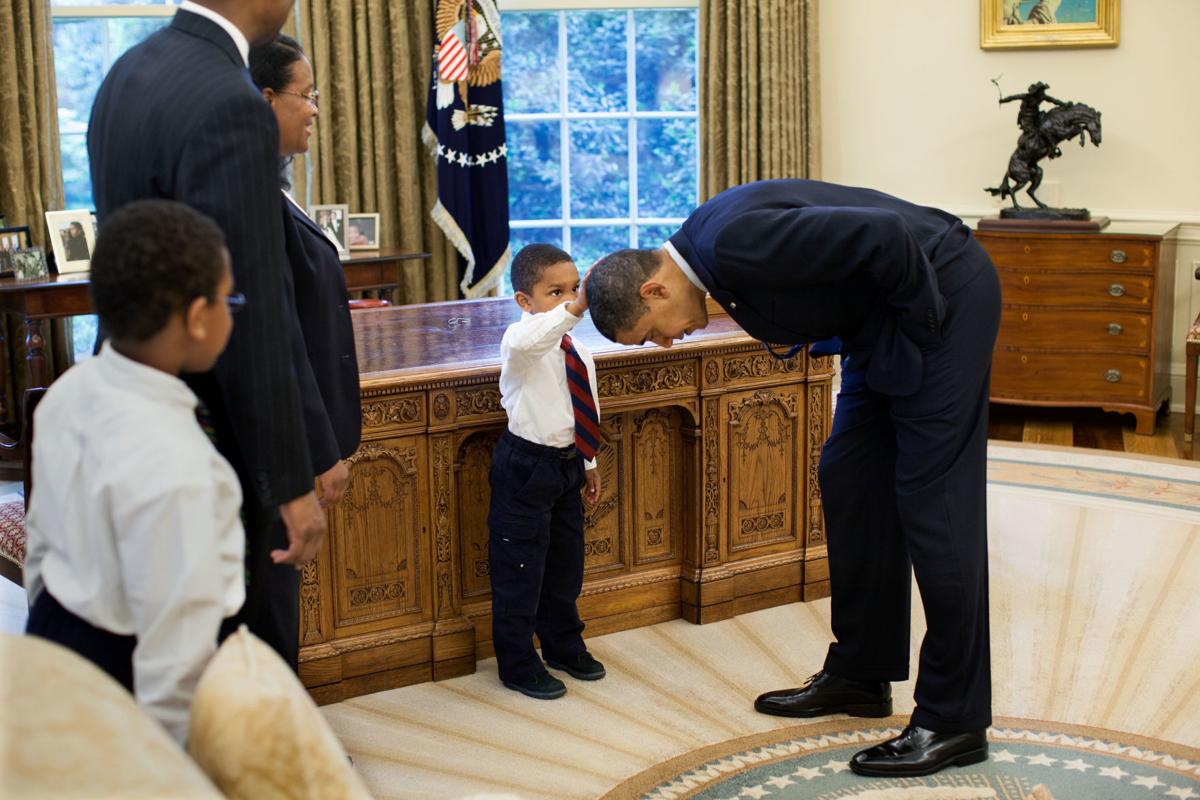 Former First Lady Michelle Obama famously said "the presidency doesn't change who you are, it reveals who you are." And that's the same feeling photographer Pete Souza got from shadowing President Barack Obama during his eight years in office.
"That's certainly true of what I witnessed with him," Souza, the former chief White House photographer, said the day after the moving van showed up in Madison, where Souza and his wife are starting to settle in.
"I don't think that he's any different than people from the outside look at him. I mean, he's a decent human being. He's disciplined, he's intelligent, he thinks things through. He probably has a better sense of humor than people realize. He's competitive," said Souza, who will show behind-the-scenes photographs and talk about his close relationship with the 44th president in a presentation called "Keep Hope Alive" Oct. 25 at the Overture Center.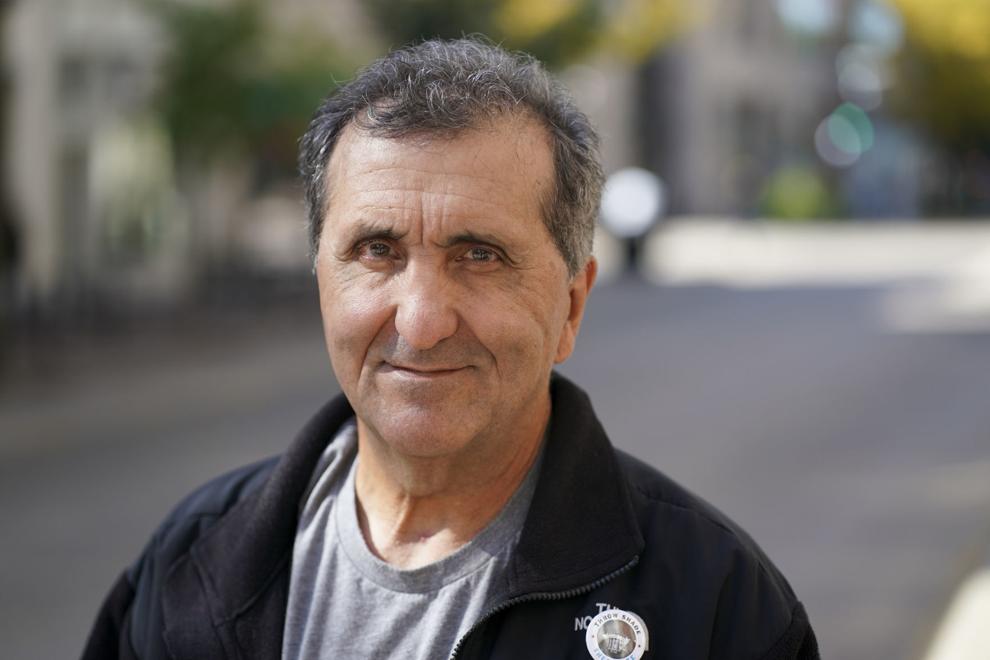 Souza, 64, was 28 when he started photographing President Ronald Reagan in 1983 in the middle of his first term.
Reagan's chief White House photographer, Michael Evans, had hired Souza to work for him. When Evans left during Reagan's second term, he wasn't replaced, so Souza and two other staff photographers carried on.
With Obama, Souza was the chief photographer and had three people working for him, covering the president, vice president and first lady.
Obama wrote the forward to Souza's 2017 New York Times best-seller, "Obama: An Intimate Portrait: The Historic Presidency in Photographs," what Souza calls his "big book." In it, Obama wrote that in their eight years together, he spent more time with Souza than anybody outside his family.
"Sometimes I think I spent more time with him than his family, but I'm not going to dispute what he wrote," Souza said.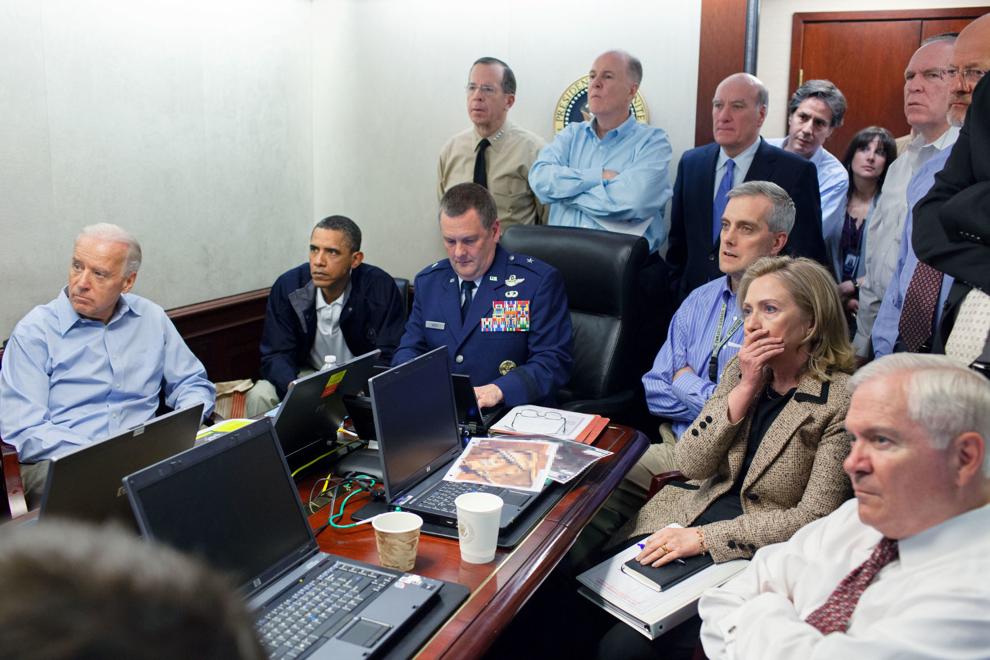 'Professional troll'
Souza had an official White House Instagram account while working for Obama, and after Obama left office, Souza started a personal Instagram account. He's gained 2.1 million followers for the unique way he's able to skewer President Donald Trump.
Souza has almost as many photos from his Obama years as he has Instagram followers, and he uses them to contrast whatever Trump is doing in the news that day. Each post gets tens of thousands of "likes" and hundreds of comments.
Tuesday alone he had four posts. He posted a photo of a concerned-looking Obama with a finger to his temple, and wrote, "It wasn't that long ago we had a President of the United States who used his brain to think about the country, not himself."
About a photo of Obama sitting at a long table of advisers, Souza wrote, "Back when the person sitting at the head of the table in the Situation Room was making decisions which were in the best interest of our country and our national security."
In the book's introduction, Souza talks about how in the first week of Trump's presidency he wrote a snarky Instagram comment about the redecorated Oval Office with its emphasis on gold. Trump was trying to turn the "People's house" into "his personal palace," Souza wrote.
The overwhelming positive reaction took him by surprise, but he was bewildered by one comment that he was "dropping shade with a comment on drapes."
Souza had to look up "dropping shade" or "throwing shade" because he wasn't familiar with that expression.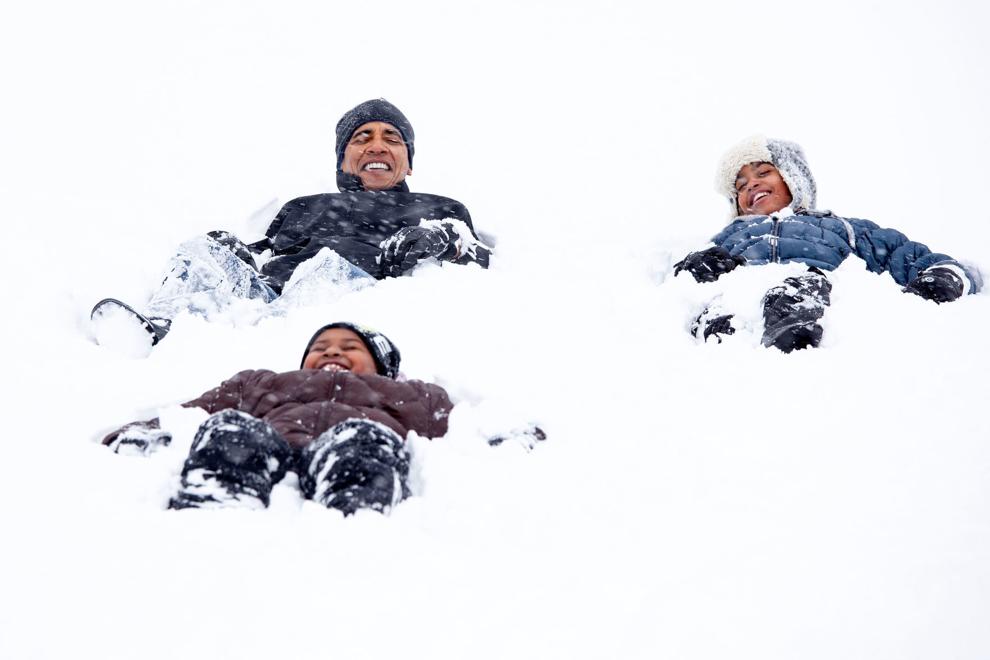 His transition from observer to activist has evolved, in terms of the invective he puts into the comments he makes while contrasting the imagery of the Obama years with what's taking place under Trump.
"I think over the course of the last two-and-a-half years, my commentary has gotten more, at times, provocative, but I still try to be humorous and respond in a respectful way most of the time. But I've definitely gone further the last year than I probably did in the first year and a half."
Souza's nickname for Trump on Instagram, "Comrade minus," started because he didn't want to acknowledge Trump's status as the 45th president, so he started calling him 46 minus one, and people got it.
Then, Jerry Seinfeld's wife, Jessica Seinfeld, who follows Souza on Instagram, sent him a message saying he should just call him Minus, because "everybody will know what you mean."
So, Souza started calling him Minus. "And then when the story came out that the FBI had launched a counter-terrorism investigation on whether he was an unknowing Russian agent, that's when I started calling him Comrade minus.
"And it's funny because people have caught on for the most part, the people that follow me on Instagram. Some people still don't know what it means."
Family ties
Souza moved to Madison because his 32-year-old daughter is in her final year of a medical residency at UW Hospital, and his wife really loves Madison, he said.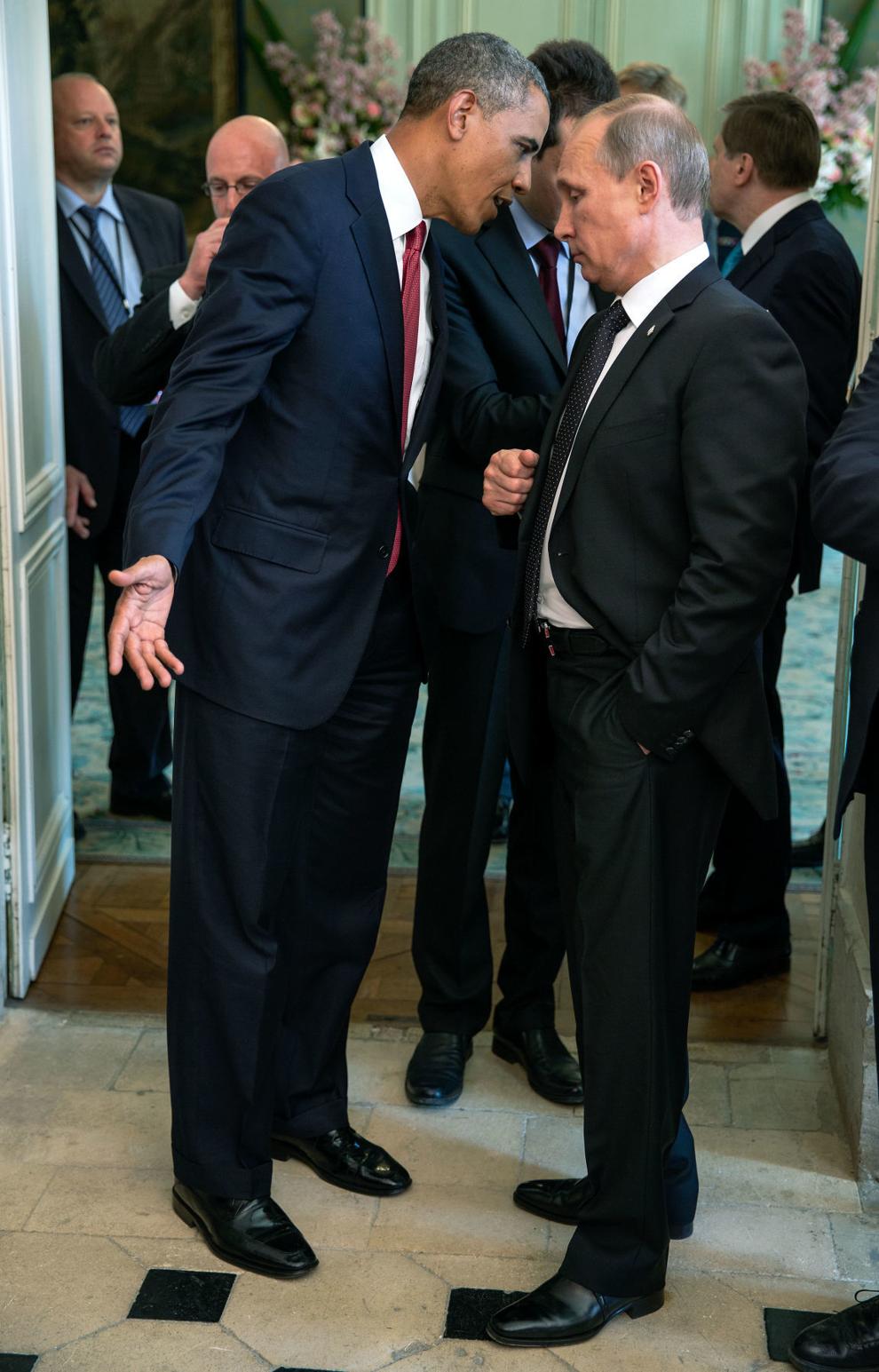 Asked if this is just a temporary move, Souza said, "No, no, no. We're here," adding that he hopes his daughter's fellowship will also be at UW. Souza and his wife convinced their 29-year-old son to move here, too.
The biggest adjustment about moving to Madison is a good one, Souza said — "that you can kind of walk everywhere." And, after 36 years in Virginia, he's preparing for colder, snowier winters. "We get cold weather and snow in Arlington, but not like Madison. I grew up in Boston, so I know what winters are like."
Souza lives Downtown and has been enjoying trying out Madison restaurants. He said he's had good pizza at Lucille and Salvatore's Tomato Pies.
"I haven't tried Ian's pizza yet," he said. "Not that I just eat pizza, but I've tried lots of the restaurants right Downtown. There's a lot of good restaurants."
He's interested in getting to know the grocery stores, and already has a fondness for the Ace hardware store on Williamson Street. "It's a classic, old hardware store," he said.
Souza — who during the interview was wearing a Lumineers T-shirt and said he's friends with the band — also touted Pieces Unimagined Furnishings, although he didn't know its name, just that it was near the hardware store and across from the Willy Street Co-op. "It has a lot of cool stuff in it, like tables and turntables."
He talked about local concert venues and was looking forward to a show by Mary Chapin Carpenter and Shawn Colvin Sunday in Overture's Capitol Theater, the same theater where he'll be appearing.
Hope
The message he'll put across during his Overture Center appearance is the same as the theme of "Shade," he said.
"I think President Obama embodied hope, and we can return to that sentiment in the future if we get out and vote," Souza said, adding that he was impressed with voter turnout in Madison during the midterm election.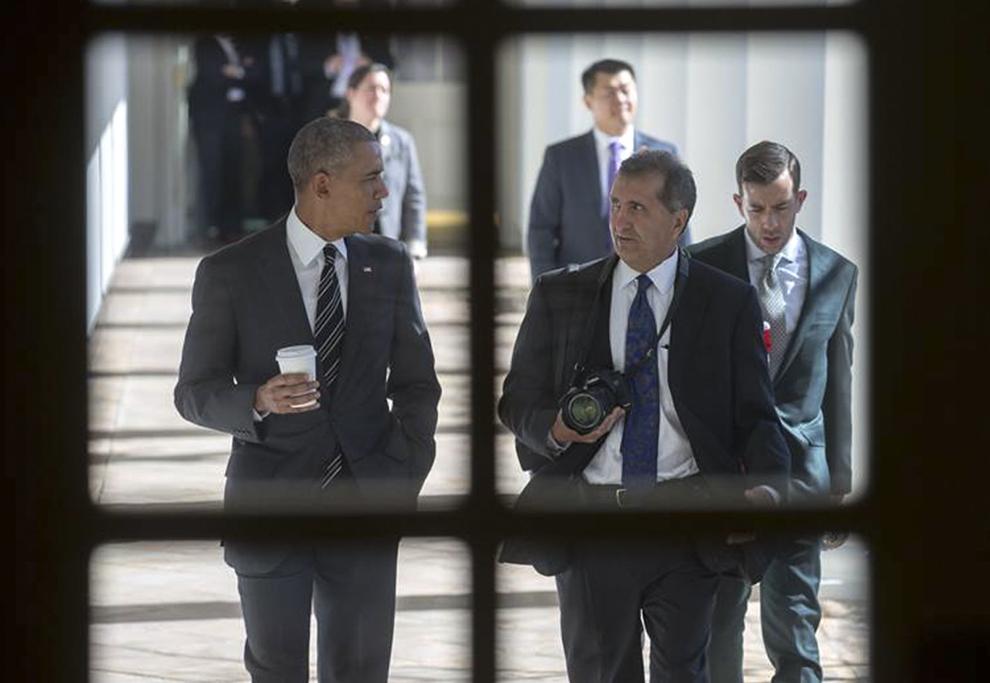 His presentation will highlight some of the key photographs and events during the Obama administration, Souza said.
Souza sees the former president every once in a while, and noted it's going to be harder now that he lives in Madison. The last time was in Washington, D.C., in late July for Obama's birthday celebration.
Souza said he doesn't have a favored candidate in the 2020 Democratic presidential field. "None that I would say publicly because I will support whoever the nominee is. I like them all actually," he said.
His animus for Trump shouldn't be construed as a disrespect of all Republicans, Souza said. After all, he worked in the Reagan White House. "If John McCain or Mitt Romney or John Kasich or Jeb Bush or any number of Republicans had become president, I wouldn't be doing this.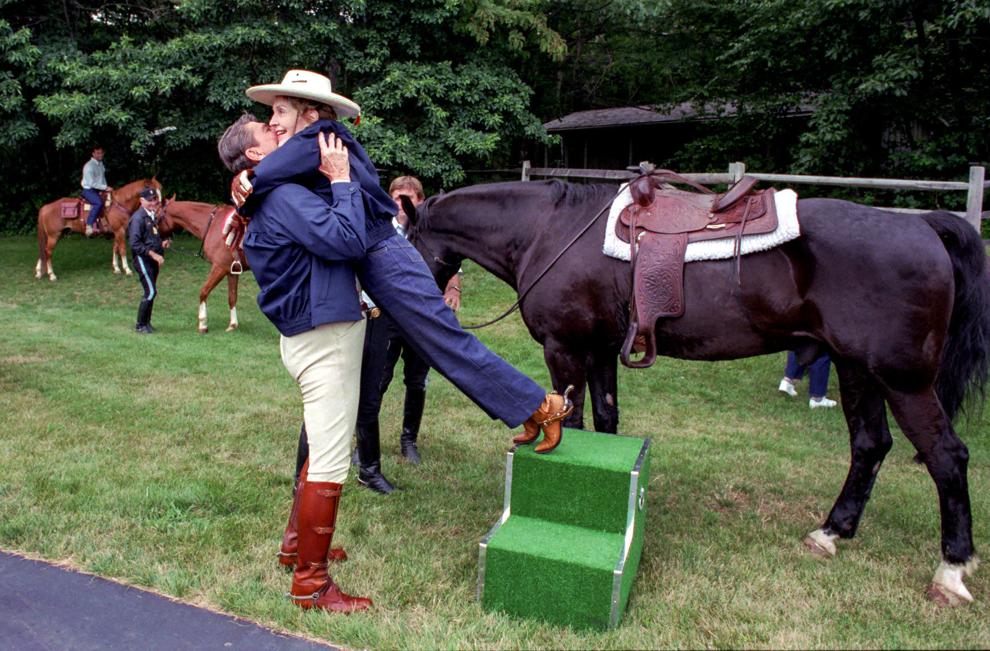 "I mean, I may still disagree fundamentally with their policies, but I believe that all those individuals I mentioned would have respected the office of the presidency and would have respected other people and wouldn't be calling the press corrupt, and wouldn't be lying to us every day, wouldn't be bullying people."
As far as whether there are any Republicans in office that he holds in high regard, Souza said he's sure there are Republican governors and mayors that he could respect.
"In Congress, none that I can think of," he said.