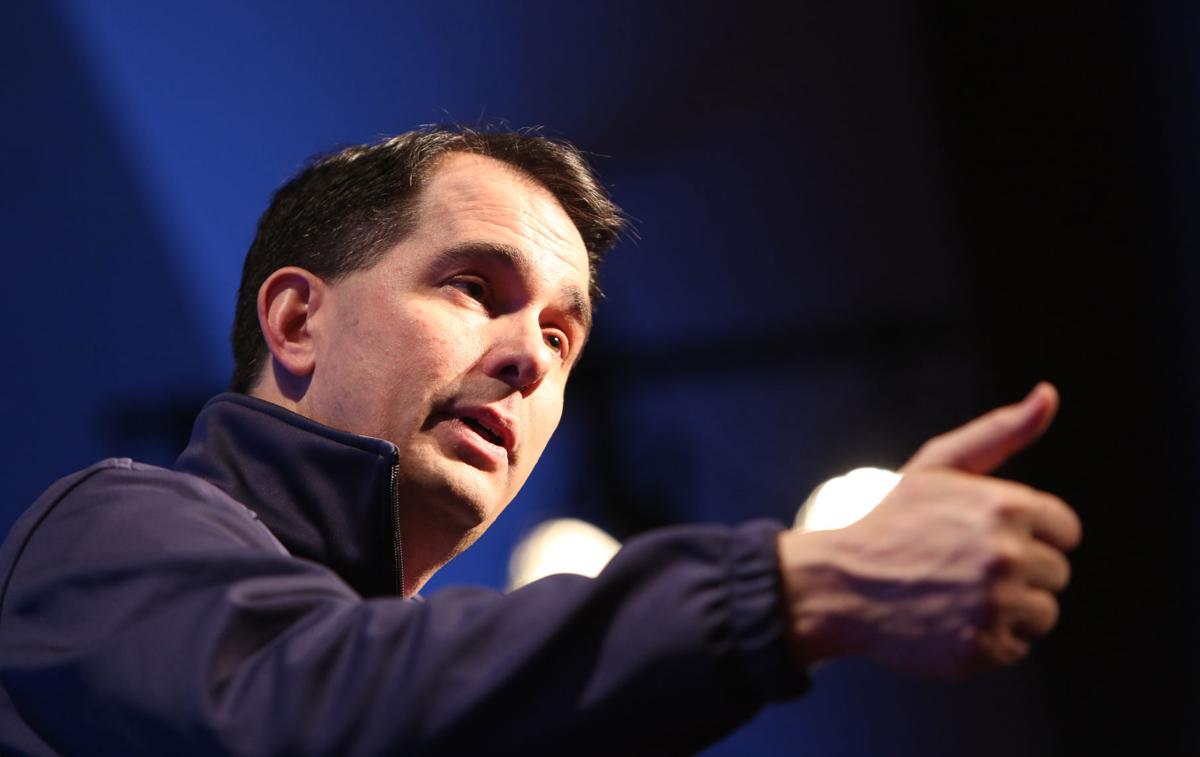 Gov. Scott Walker's proposal for the state's next budget creates a larger structural deficit than previously thought, nearly $1.1 billion, in the ensuing budget cycle beginning in 2019, the state's nonpartisan fiscal office said Thursday.
The Legislative Fiscal Bureau released the findings in a memo made public late Thursday.
It shows Walker's plan for the 2017-19 budget, which back-loads spending and tax cuts into its second fiscal year, leaves a structural deficit of $1.1 billion that lawmakers would have to erase in crafting the 2019-21 budget.
A previous estimate from Walker's office pegged the number at about $740 million.
The structural deficit figure compares projected revenue to expenditures if Walker's plan were enacted this year as-is, and if no changes were made to its revenue or spending levels in the following budget in 2019.
You have free articles remaining.
Both are unlikely to happen, but the figure gives policymakers "an indication of the beginning point for the budget of the succeeding biennium" under Walker's plan, according to the memo.
The finding may give fodder to Walker's Democratic critics on the left, who have assailed his budgeting methods as failing to stabilize state finances.
Some in his own party also may object. The co-chairman of the Legislature's Joint Finance Committee, Rep. John Nygren, said last month, "I am concerned about the trajectory of spending" in Walker's budget. Similar concerns have come from others on the right, including state Sen. Dave Craig, R-Town of Vernon, and the Koch-funded advocacy group Americans for Prosperity Wisconsin.
But Nygren's Senate counterpart on the finance committee, co-chairwoman Alberta Darling, R-River Hills, said she didn't see Thursday's findings as alarming. Darling said previous budgets also have projected structural deficits that were partly or totally erased by revenue growth.
"If you look at the history of the last 10 years, we've always had a very small structural" deficit, Darling said.
No deficit will remain under the final budget enacted by lawmakers and the governor, as the state Constitution requires that it be balanced.