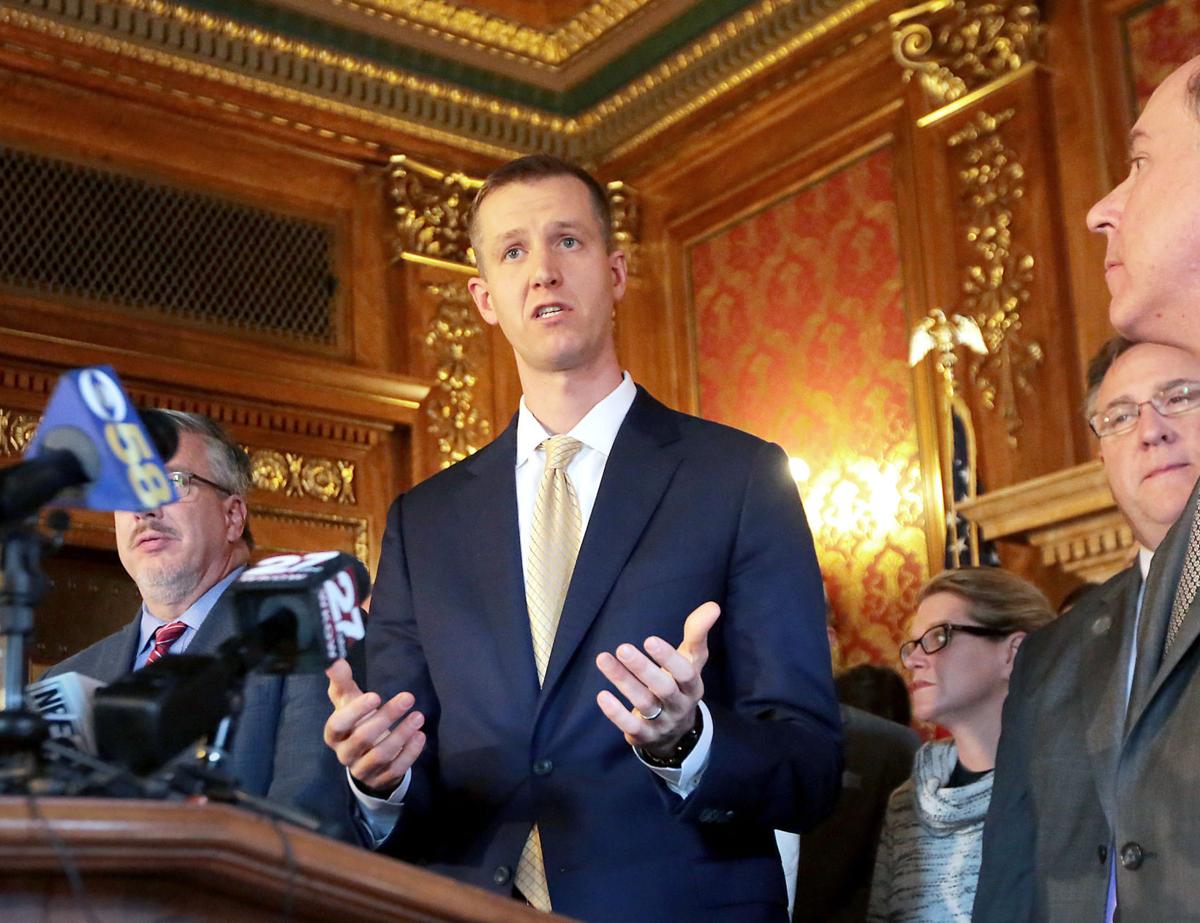 A state Assembly Republican plan to implement a flat income tax in Wisconsin by 2029 would give most filers tax cuts but raise them on some others, while giving a big break to high earners in the long term, a new analysis shows.
The tax plan was introduced last week by Rep. Dale Kooyenga and 40-plus Assembly GOP colleagues as part of a broader measure that also would boost funding for roads.
The analysis released Tuesday by the nonpartisan Legislative Fiscal Bureau shows how the plan would affect Wisconsinites based on their incomes. While the proposal stretches over 12 years, its implications for the next two years are most critical because that's the period for which the current Legislature and governor are able to shape the state tax code.
Democrats quickly pounced on the analysis, saying it shows Assembly Republicans want to help the wealthiest taxpayers — even while sticking some middle-class Wisconsinites with higher tax bills.
"If you were trying to design a plan to take money from those in the middle of the economic ladder to give to those at the top of the economic ladder, this accomplishes the trick," said Assembly Minority Leader Peter Barca, D-Kenosha.
Kooyenga, R-Brookfield, and the office of Assembly Speaker Robin Vos, R-Rochester, did not immediately respond Tuesday to requests for comment.
Kooyenga's plan would gradually collapse the state's four income-tax brackets — which currently have a 3.95 percent rate for the lowest earners, up to 7.65 percent for the highest earners — into a single, flat income tax rate of 3.95 percent in tax year 2029. To partially offset the lost revenue, the plan eliminates a variety of tax credits and exclusions, including for capital gains, married couples and renters.
The plan's tax cuts would be spread across income levels in its first year, tax year 2018, the analysis shows. Of the state's 3.1 million tax filers, more than 2 million would see a tax cut averaging $80.
Many of the tax credits eliminated under the plan disappear in tax year 2019, causing more than 740,000 tax filers to see a tax increase that year averaging $248, according to the analysis. About 1.5 million filers would see a tax cut averaging $262.
By 2029, when the flat-tax proposal would be fully implemented, the wealthiest Wisconsinites would reap a tax-savings windfall.
By then, more than $2 billion of the roughly $2.7 billion in tax cuts the proposal would make in that year alone would go to taxpayers earning $100,000 or more. More than $519 million in tax cuts would go to those making $1 million or more.
Taxpayers earning $1 million or more also would see the biggest percentage tax cut under the plan — a 49 percent decrease.
Gov. Scott Walker has criticized the transportation part of Kooyenga's plan but largely has declined comment on its tax provisions.
Get Government & Politics updates in your inbox!
Stay up-to-date on the latest in local and national government and political topics with our newsletter.