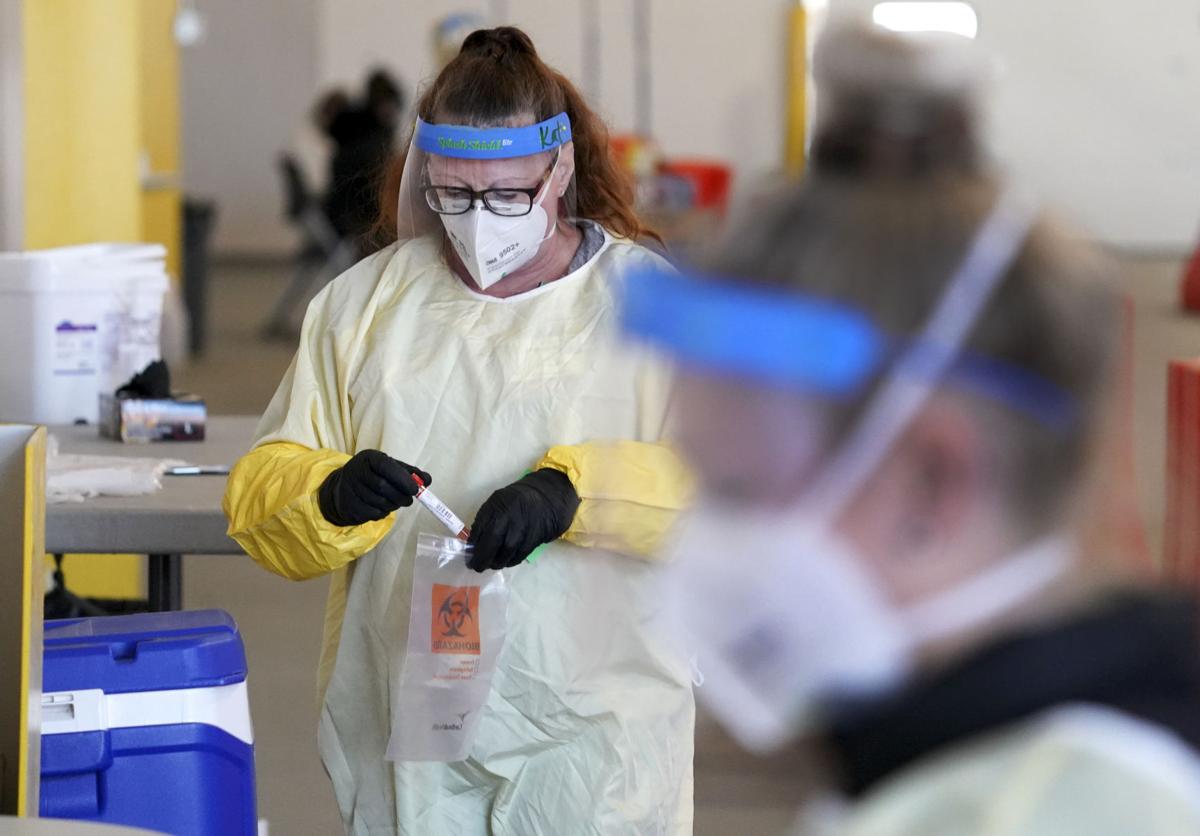 The first case of the Brazilian variant of COVID-19 — a third strain that spreads more rapidly and easily than the original strain of the virus — has been discovered in Wisconsin, the state Department of Health Services said.
DHS said the new variant of the virus was confirmed in the state on Thursday. The new variant has unique mutations that may affect the ability of antibodies, generated through previous COVID-19 infection, or COVID-19 vaccination to recognize and fight off the virus.
According to DHS, the newest variant, P.1, was first discovered in four travelers from Brazil who were tested at an airport near Tokyo in early January and may be able to infect people more easily than the original virus strain. The strain was confirmed in Wisconsin through ongoing surveillance and whole genome sequencing, a routine practice since the onset of the COVID-19 pandemic. All viruses, including the virus that causes COVID-19, change through mutation.
The variant is believed to be responsible for a surge in hospitalizations in Brazil even though many people there had already developed COVID-19 and made antibodies against it. There are 79 reported cases in 19 other states, according to the U.S. Centers for Disease Control and Prevention.
"DHS continues to monitor for new SARS-CoV-2 variants in collaboration with our laboratory partners," said Dr. Ryan Westergaard, DHS chief medical officer. "Because these new variants of concern may spread more easily than the original strain of SARS-CoV-2, it is important to get vaccinated when you are able. Vaccines, along with our other public health practices, give the virus less of an opportunity to spread and mutate."
DHS did not respond to a request asking where the Brazilian strain was confirmed in Wisconsin.
Two other variants have also previously been confirmed in Wisconsin. So far, the state has confirmed 78 cases of the B.1.1.7, also known as the British variant, up from 55 last week; and two cases of the B.1.351 variant, also known as the South African variant.
The British variant was first discovered in England in November of 2020, in the U.S. in December and in Wisconsin in January. Researchers believe the British strain also spreads more rapidly and easily than the original strain of COVID-19 and may be associated with an increased risk of death, although more studies are needed to confirm the heightened death risk.
Researchers have found the South African strain spreads more easily and rapidly than the original COVID-19 strain, but it isn't yet known whether the variant has any impact on disease severity. There is some evidence that the variant may affect how vaccine induced antibodies respond to the virus.
DHS officials say the confirmation of new COVID-19 variants means Wisconsinites need to continue wearing masks, practicing physical distancing, staying home when possible, getting tested if they have symptoms or are a close contact and get vaccinated when eligible.
While there are indications some of the new variants may affect the effectiveness of vaccines, DHS says based on initial evidence, all three authorized vaccines effectively reduce the risk of COVID-19 for all of the circulating variants.
Still, state officials have continued to urge caution because even as vaccinations in the state have been ramping up, the number of confirmed COVID-19 cases has ticked up slightly this week after weeks of falling or steady levels.
"We don't want to take five steps back just when we're at the cusp of things getting a lot better," Julie Willems Van Dijk, deputy secretary of the state Department of Health Services, said earlier this week. "If we can do them for a little bit longer, we'll be in much better shape than if we let another surge emerge in our state."
As of Friday, the average number of daily COVID-19 cases confirmed over the past week was 465, up from the upper 300s earlier in the month. At the pandemic's peak in November, the daily average peaked at more than 6,500 cases a day.
So far, 28% of Wisconsin residents, or 1,634,977 people, have received at least one dose of a COVID-19 vaccine and just over 16% are fully vaccinated. About three-quarters of people age 65 and older, one of the hardest-hit groups during the pandemic, have received at least one dose of a vaccine.
The Associated Press contributed to this report.
6 lives disrupted: How COVID-19 changed Madison
The torrent of disruption to daily life over the past year has been inescapable.
Calendar squares filled with weddings and events cleared. Vacations vanished. Schools shuttered and hand sanitizer was in short supply. We learned new words, like social distancing, herd immunity and doomscrolling. 
COVID-19 affected every person, every family. It's taken nearly 6,500 Wisconsinites from us, including 278 in Dane County.
Here are six stories from people whose lives and jobs changed over the past year.