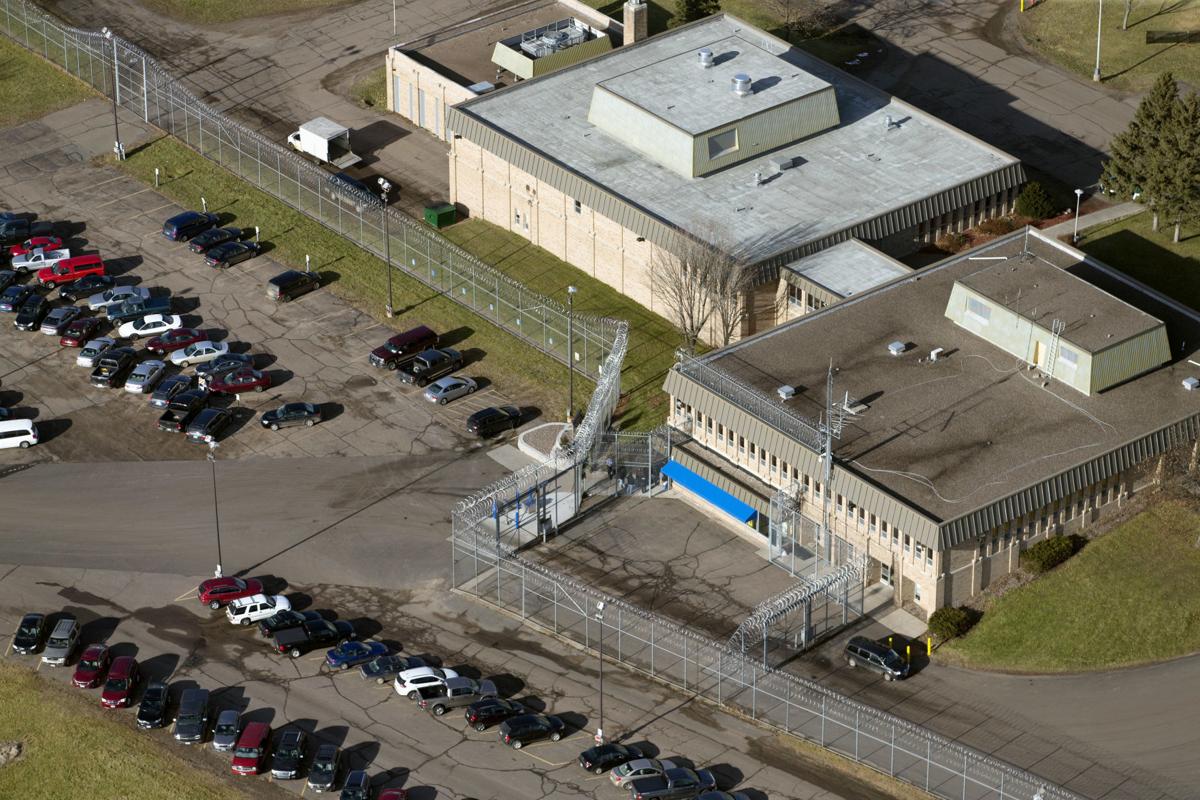 A youth prison guard took the garbage out before responding to a suicidal inmate's call for help, newly released records show.
The guard was one of three at the Lincoln Hills School for Boys and Copper Lake School for Girls to resign or be fired in March after Department of Corrections officials determined the guards had lied under oath, falsified logs showing guards were regularly checking inmates' cells, and failed to immediately respond to the inmate's call for help before she attempted to hang herself.
The employment actions happened more than two years after the incident, just as the state was settling a lawsuit over the incident for $19 million.
The records released Thursday by DOC show for the first time that officials there fired employees over the incident, which resulted in the inmate suffering severe, permanent brain damage.
Sydni Briggs, 16, was an inmate on the morning of Nov. 9, 2015, when she turned on a call light in her cell that should have prompted guards to respond immediately. Instead, guard Andrew Yorde saw the light and took out the garbage first. When he returned and opened Briggs' cell door, Briggs had tied a piece of pink T-shirt around her neck and hung herself from a door in her cell, according to an initial review of the hundreds of DOC records released Thursday.
Yorde's account to DOC investigators in January, detailed in the records, contradicts testimony he gave under oath in 2017 as part of a lawsuit Briggs' family filed against the state over the ordeal. Earlier this year, the state settled with Briggs' family for $19 million, which will pay for care Briggs will need for the rest of her life.
Yorde is one of three guards who resigned or were fired on March 12 because of the prison's delayed response to Briggs' call and for falsifying logs that showed guards were doing regular checks of inmates' cells, according to the records that were released to the Wisconsin State Journal on Thursday under the state's open records law.
Yorde explained to DOC investigators that his statements to them contradicted his earlier testimony because he was caught off guard by video footage of the events surrounding the incident.
"When I was at the deposition I thought, I was telling them what had happened but that was the first time I had seen the video. Prior to the deposition, I had never seen the video. I was stressed — on the way home I pulled over and vomited," he told investigators.
You have free articles remaining.
Briggs suffered from depression and anxiety, and had harmed herself several times while at the youth prison. Her attempt to kill herself came 20 minutes after she activated a call light seeking help from staff, who had instructed her to call for help whenever she felt the urge to harm herself, according to Briggs' attorneys. She was likely hanging between two and five minutes.
Though guards were supposed to check on inmates every 15 minutes, they did not check on Briggs for 42 minutes and did not respond to the call light Briggs activated before she attempted suicide for 23 minutes, according to a review conducted after Briggs and her guardian filed a lawsuit in 2017.
That review contradicted initial reports from guards at the prison at the time of the incident, which reported guards were checking cells every 15 minutes at the time of her suicide attempt.
According to the DOC records released Thursday, Yorde said the call lights were activated for emergency and non-emergency reasons. He said he was "trying to the best I could to get" the inmates' bathroom checks done at the same time, too.
Another prison worker, Rosemary Esterholm, also was fired for signing off on logs that showed guards checked inmates' cells every 15 minutes around the time Briggs attempted suicide. Esterholm initialed checks as complete when in fact they had not been and Esterholm was not even in the housing unit at the time of the checks, according to the records.
Darrell Stetzer, a third guard who also falsified logs, resigned on the same day Yorde and Esterholm were fired.
James Larkin, another guard at the prison, told investigators that housing units need more staff to respond to call lights adequately, according to the records.
"Sometimes it's hard to watch the other hall for call lights when you're taking care of everything else," he said. "The other people are taking care of bathroom calls and trays. They're running a couple different programs. My personal opinion is sometimes some things get neglected to do other things — due to lack of staffing."
Briggs' suicide attempt came one month before state investigators descended on the prison to review allegations of inmate abuse, destruction of public records, sexual assault and child neglect, among other crimes.
Since the raid on the youth prison, nearly all the DOC staff charged with overseeing juvenile corrections in Wisconsin have resigned or been fired. A federal investigation into the myriad allegations continues.
In March, Gov. Scott Walker signed legislation to close the youth prison by 2021 and allow the state to borrow $80 million to build other facilities to house juvenile offenders.