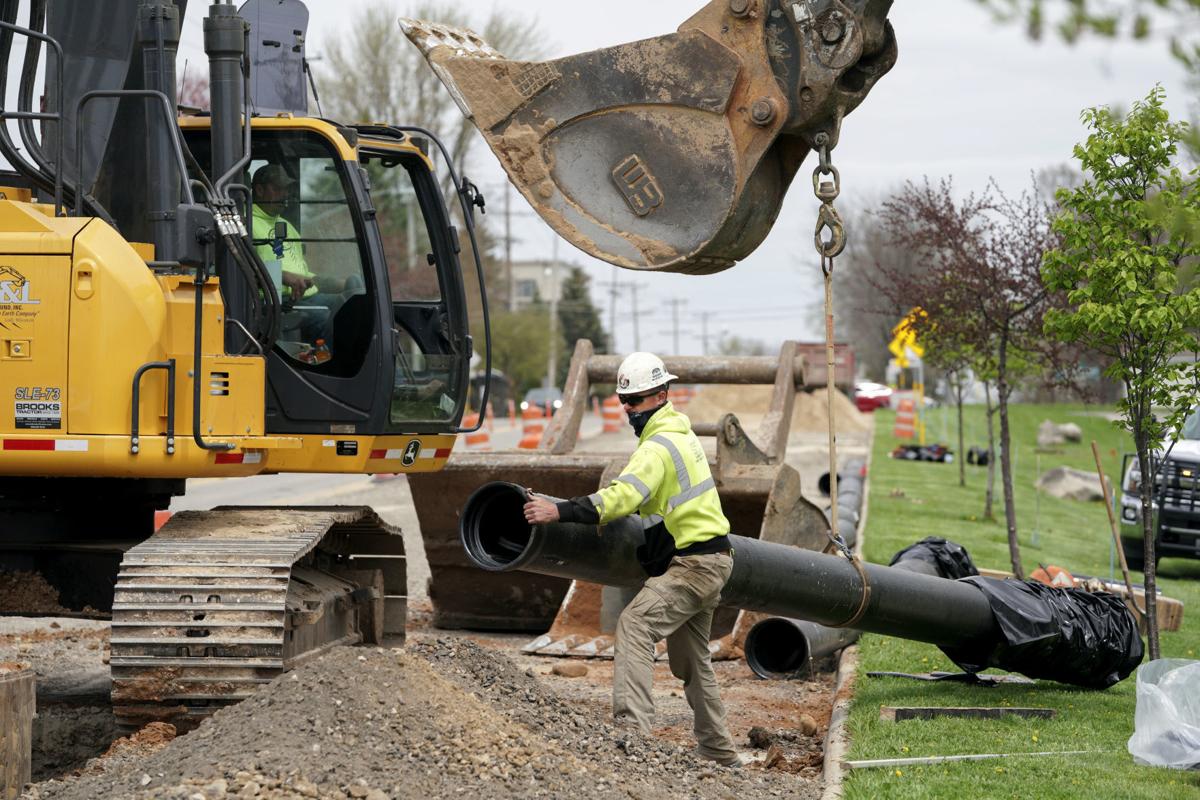 With the economy crippled by the response to the COVID-19 pandemic, the Madison Water Utility is trying to put the brakes on a rate hike that would cause the average residential water bill to jump 13%.
Driven by rising operating costs, heavy debt and the ongoing need to replace aging pipes, the utility filed a request last year to increase overall revenue by about $3.8 million. But with the case nearing a decision point, the utility has asked regulators if it's possible to hold off.
"We are concerned about putting more stress on our customers," utility spokeswoman Amy Barrilleaux said. "But we can't delay an increase unless they allow us to."
Utilities have 90 days to implement new rates after the state Public Service Commission issues an order, which is expected by July. Any additional delay would require special approval.
Barrilleaux said the utility does not intend to withdraw the rate request, which was filed last July, but will likely request to delay implementation beyond 90 days.
"We are definitely looking to the commission for guidance during this unusual time," she said.
If approved, the new rates would result in the average residential customer paying an additional $3.40 per month. The average bill for multifamily buildings would go up by about $7, which translates to a 4.8% increase.
The utility's shrinking pool of industrial customers would take the biggest hit, with increases of more than 23%.
The increase is driven by a 5.4% increase in operating costs and $3.4 million in 2019 water main projects — including new lines along Highway M near Highway PD and replacement lines under East Johnson Street — that are part of an ongoing effort that includes replacing some 400 miles of aging infrastructure.
The utility is saddled with heavy debt from past projects, and declining sales — from the loss of industrial customers such as Oscar Mayer to a shift toward multifamily housing, wet summers and more efficient appliances — have worsened the utility's finances.
Now the pandemic has added another layer of uncertainty.
"We are seeing unprecedented changes in the way Madison is using water right now, and it's hard to know exactly how revenues will be impacted by the time we get to the end of the year," Barrilleaux said. "UW-Madison, our largest customer, has been closed since March, and it's unclear if campus will reopen in the fall."
The people speak
The PSC will hold a public hearing May 15 on the case, which has generated dozens of complaints from residents who say they can't afford an increase, especially during a health emergency that has created record unemployment claims after businesses were forced to shut down.
"At a time when many are still awaiting their stimulus checks and unable to go to work, an increase of 12.8% is a crime," wrote Vincent Borkowski.
"Raising water rates during a pandemic is unethical and creates a risk to public health," Amy Owen wrote. "Many people are using more water than usual to wash their hands and do laundry more frequently, which is important to reduce the risk of the spread of COVID-19."
Others pointed out that the request comes less than two years after a nearly 31% revenue increase that added about $7 to the average monthly bill.
"Have you considered that maybe some employees at the water utility, especially administration and managers, could probably maintain their lifestyles even with a pay cut?" asked Heidi Olson-Streed, who noted she has not seen any improvement in the quality of her water.
Project synergy
Barrilleaux said the utility is looking for ways to cut costs, including the elimination of almost all seasonal jobs, which is expected to save about $250,000.
But it's much cheaper to replace pipes when streets are torn up, so as long as the city goes ahead with planned street replacement projects — such as the one this week on Packers Avenue — the utility is not calling off any of its water main projects.
Among utilities serving at least 4,000 customers, the Madison utility's bills are in the upper third, though far from the most expensive.
Under current rates, the average single-family household pays $26.52 per month, based on about 4,000 gallons of water use. That's just over half what residents of Elkhorn pay for the same amount of water and a little more than twice what residents of Sheboygan pay.
Water charges account for 38% of the typical Madison Municipal Services bill, which also includes charges for sewer, stormwater, forestry and landfill services.
Financial goals
While the combined billing leads some customers to assume water bills are much higher, Barrilleaux said it's ultimately cheaper to print and mail a single bill.
According to the latest update, filed last year, the utility had met three of its four annual goals.
Concerned about COVID-19?
Sign up now to get the most recent coronavirus headlines and other important local and national news sent to your email inbox daily.