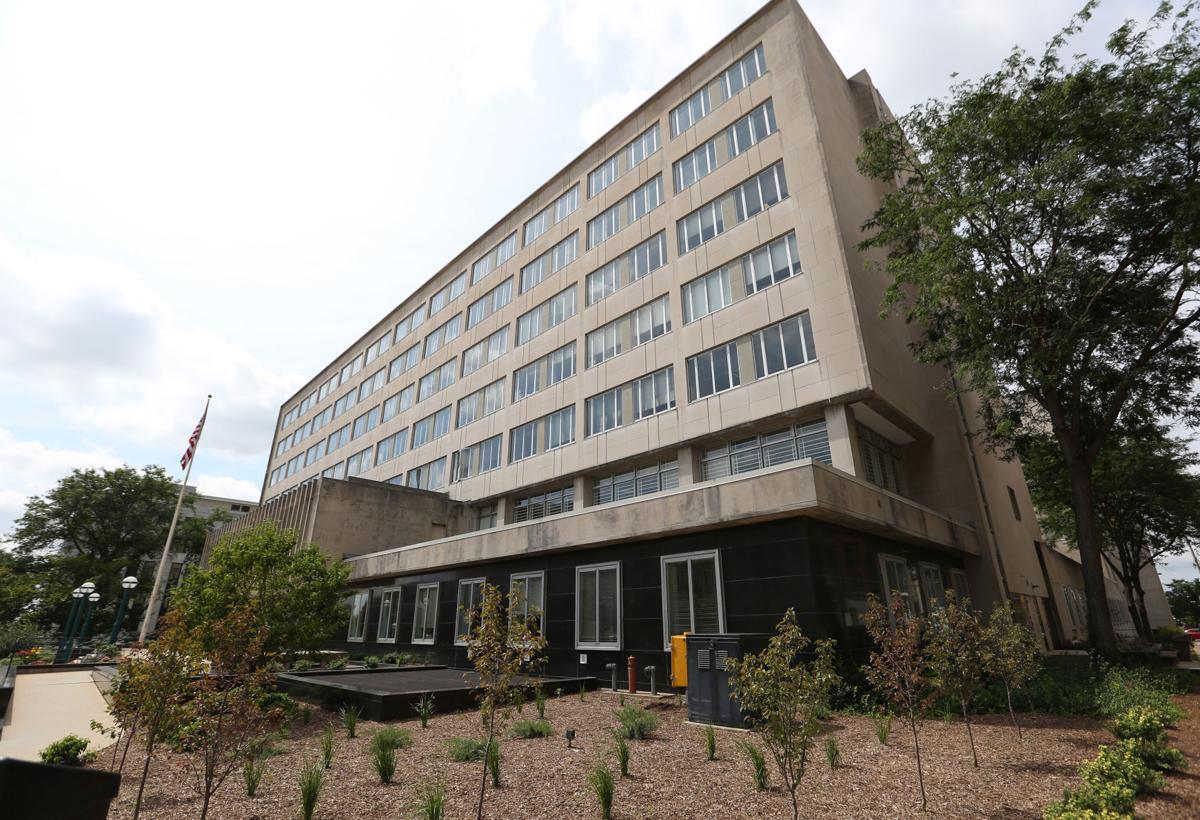 Funding in the capital budget for a "mini-park" Downtown, more security cameras for libraries and non-lethal police weapons cleared a major hurdle Monday.
The city Finance Committee approved amendments to Mayor Satya Rhodes-Conway's capital budget that provides funding for these projects and several others. The amended 2020 Capital Budget was recommended to the Madison City Council.
The capital budget now stands at about $172 million — $1.4 million more than Rhodes-Conway had initially proposed.
But it lowers borrowing by $2.9 million. That's because the city recently learned it would get about $4.8 million from the state through the Volkswagen emissions-scandal settlement.
The committee approved 13 of the 15 budget amendments that were initially proposed.
Among them is $700,000 to design and build what Ald. Mike Verveer, 4th District, called a "mini-park" behind the Madison Senior Center, 330 W. Mifflin St., in what is now the center's courtyard.
Another amendment allocates $35,000 over the next year to add security cameras to five city libraries. Four other libraries already have cameras or will get them. Police calls to Madison's eight neighborhood libraries increased by more than 50% from 2014 to 2018, from about 225 to 347.
The committee also approved $60,000 in 2020 for non-lethal weapons for the Madison Police Department, such as Tasers, and $75,000 to study and design lighting upgrades to the John Nolen Drive tunnel under Monona Terrace. That was proposed because of a shooting in the tunnel in June.
Not making the cut were funding for the new Reindahl library and "Imagination Center" on the city's North Side and a burn tower addition to Fire Station 14 on the Southeast Side, which would have provided space for a training program.
Finance Committee members wanted more definitive information on the costs of the projects.
At its Nov. 12 meeting, the city council will vote on whether to amend the budget to include funding for the library project. The project would be funded over the next three years with $12.1 million in borrowing and $4.5 in donations.
Although committee members said they support a new library on the North Side, they wanted more specifics on how $1.1 million in borrowing sought for 2020 would be used.
"We need much more information before we can fully commit to this project," Rhodes-Conway said. "I don't think this is ready yet."
Borrowing of $1.25 million for the fire station project was moved back to the "horizon list," a new category for projects that are not yet ready to be in the five-year capital budget. The project now has no specific timeline.
Get Government & Politics updates in your inbox!
Stay up-to-date on the latest in local and national government and political topics with our newsletter.