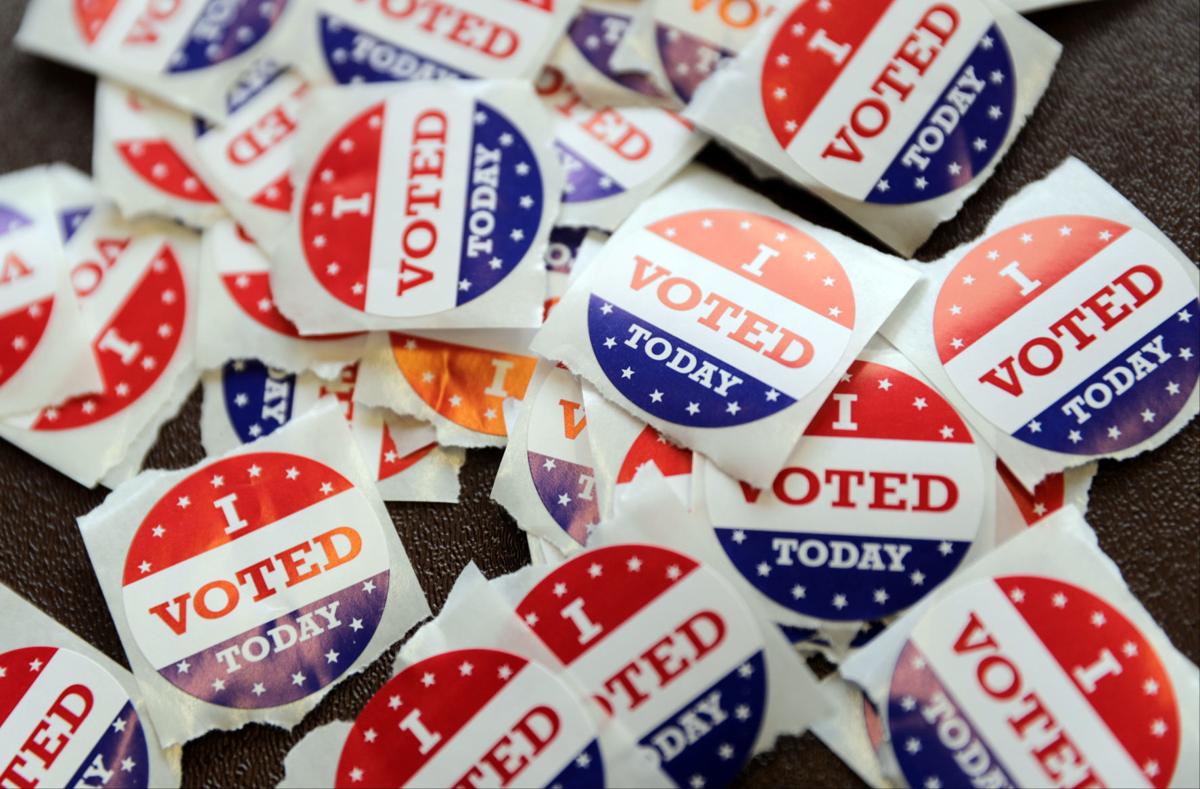 Wisconsinites can register online to vote until March 30 after a federal judge late Friday granted a request from Democrats to extend the deadline as demand for absentee voting surges due to the COVID-19 coronavirus pandemic.
The order from Judge William Conley pushes back a previous March 18 deadline for online registration, allowing those in the state who may want to vote absentee but don't want to register in-person to be able to do so.
"It is apparent that some accommodation is necessary to preserve citizens' right to vote amidst this unprecedented public health crisis," Conley wrote in his filing.
Conley denied all other requests from the Democratic National Committee and Democratic Party of Wisconsin, the plaintiffs in the lawsuit, which were to extend the March 18 deadline for mail-in registration, waive certain voter ID and proof-of-residency requirements, and extend the absentee ballot receipt deadline. The DNC and Democratic Party of Wisconsin filed their lawsuit against the Wisconsin Elections Commission Wednesday.
In a filing submitted before Conley's order, a Department of Justice attorney representing the Elections Commission said extending deadlines just weeks before the election would create voter confusion.
The Republican National Committee and Wisconsin Republican Party are seeking to intervene in the lawsuit. While the deadline to register to vote online is March 30, the deadline for most voters to request an absentee ballot is April 2.
Demand for absentee ballots for the April 7 statewide election has now eclipsed demand in all of the last four spring elections as the COVID-19 coronavirus pandemic threatens to keep voters from the polls on Election Day.
Local elections officials in the state have so far issued at least 348,706 absentee ballots, according to the Wisconsin Elections Commission, a figure easily surpassing the absentee figure from the last presidential primary and Supreme Court election in 2016, when 249,503 absentee ballots were issued. Wisconsin officials are encouraging voters to cast their ballots absentee to reduce crowding at polling places, which could put voters and poll workers at higher risk of contracting COVID-19.
On Friday, the mayors of Green Bay, Appleton and Neenah called on the state to delay the April 7 election and conduct an all mail-in election due to concerns over the new coronavirus.
In a letter to Gov. Tony Evers on Friday, Wisconsin Elections Commission administrator Meagan Wolfe underscored the immense challenges of conducting the April 7 election, writing that "local election officials do not have access to the people or supplies needed."
Earlier in the week, elections commissioners met and are requesting Evers help them secure hand sanitizer, poll workers and access to public health officials to help in planning the election.
"Voters should not have to choose between voting or staying healthy," Wolfe wrote.
To further encourage voting absentee, the city of Madison has begun offering curbside voting for high-risk populations. Older voters and those with chronic health conditions can register to vote and/or cast their ballot from their vehicle in four parking spots outside the City-County Building and Madison Municipal Building.
This year's number of absentee voters, amid an outbreak of COVID-19 that could severely hamper in-person voting, could climb far higher as the election is still more than two weeks away.
So far, Dane County leads all other Wisconsin counties in the number of absentee ballots requested and issued. As of Friday, Dane County voters have requested 67,878 absentee ballots, and 64,260 have been issued. The next-closest county is Milwaukee, where 62,644 absentee ballots have been requested and 58,679 were so far issued.
Republican stronghold Waukesha County is third so far, with 38,817 absentee ballots requested and 34,500 issued as of Friday.
The city of Madison is being flooded with requests and is getting help from other city agencies to keep up with demand. So far, the city clerk's office has issued 31,911 absentee ballots, far surpassing the 2016 spring election, when 11,126 Madisonians cast a ballot absentee. The city clerk's office on Friday was working to process an additional 13,000 some emails, most of which are absentee ballot requests.
State elections commission officials have openly considered the possibility of an all mail-in election to reduce the number of people at the polls, but so far Evers has said the election will go on as planned, with a push for more absentee voting. Evers on Friday didn't rule out the possibility of the National Guard assisting at the polls.
Republicans have complained the surge in absentee voting could disadvantage them because larger counties such as Dane, with more Democratic voters, have the resources to offer more options compared to less populated rural counties. Still, the bulk of absentee ballots in Madison, at least, have been requested by mail, not conducted in person.
The city of Madison has begun offering curbside voting for high-risk populations.
The city of Madison has begun offering curbside voting for high-risk populations.
The city of Madison has begun offering curbside voting for high-risk populations.
Get Government & Politics updates in your inbox!
Stay up-to-date on the latest in local and national government and political topics with our newsletter.