As Wisconsin's economy opens up and more people head out into public, wearing a face mask, already a political symbol in the age of COVID-19, is taking on a new flavor of controversy in the state.
"Attitudes about masks have become politicized," said Robert Kahn, a University of St. Thomas Law School professor who has been following the mask debate. "I don't think they were always that way, like in, say, March, early on in this."
Wearing a mask in Wisconsin may not yet have garnered the type of partisan vitriol seen in Washington, D.C., but that may be changing. The mask has begun to be seen as a symbol, on the right, of blindly submitting to government authority, and on the left, a sign of compassion.
"When I see somebody that's 20, 30 years old, and in their late teens … I think it's more of a political thing for them," said Tim Garcia, a 41-year-old project manager from Beaver Dam who supports President Donald Trump. "In their eyes, I think it shows that it makes them think that they care more about the well-being of other people, to try to stop this whole thing."
Guidance on mask-wearing from public health experts has at times been confusing.
Today, however, the Centers for Disease Control and Prevention recommends wearing a cloth face mask in public settings in areas with significant community-based transmission where social distancing is hard to maintain, such as grocery stores, pharmacies or a busy street. The CDC began recommending public mask-wearing after studies showed that COVID-19 can be spread by people showing no symptoms.
Cloth face masks are not meant to protect the wearer, but rather to protect others from disease transmission if the wearer has the virus but is asymptomatic. Research on the effectiveness of wearing face masks is limited, but the idea is that wearing a mask helps reduce the transmission of the virus from the wearer to people in proximity through talking, coughing or sneezing. Dr. James Conway, a pediatric infectious disease specialist at the UW-Madison School of Medicine and Public Health, said cloth masks can achieve that quite well.
He said they're minimally protective at preventing the wearer from getting sick, although they may be able to cut down on some large virus-carrying droplets from being inhaled by the wearer.
Respirators, such as the N-95, offer more protection than cloth masks if worn properly, but the CDC does not recommend their use by the general public in order to save them for the medical community.
In national politics, the act of wearing a mask has started carrying more weight. President Donald Trump has mostly declined to follow his administration's own advice and wear a mask, prompting sharp criticism, especially from Democrats.
How partisanship plays in
The latest Marquette Law School Poll shows Wisconsin Republicans are generally less concerned about COVID-19 than Democrats. Just 29% of Wisconsin Republicans say they are "very concerned" about coronavirus in the U.S., while 73% of Democrats are.
Kahn said differences between Republicans and Democrats on the issue could be explained by Republicans and tea-party conservatives rejecting government control over their lives, while Democrats and liberals are concerned about community health and security.
He said some distrust of masks, especially among Trump supporters, makes sense given the sometimes conflicting advice from government officials and medical experts as the country weathers the crisis.
Kahn said masks can carry both political and non-political symbolism, though that's not always the intent of the user.
"Masking will always be about people's individual tolerance for risk," Kahn said. "The mask is a symbol of protecting society from COVID, of being a responsible citizen, of protecting yourself even though masks don't necessarily do that, politeness."
Trend in Wisconsin
In Wisconsin's political sphere, neither Democratic Gov. Tony Evers nor Health Services Secretary Andrea Palm wear masks in their daily news briefings. Republican leaders also largely declined the mask in committee meetings and on the floor of the Assembly and Senate in April.
A notable exception was when Assembly Speaker Robin Vos, R-Rochester, donned a mask and other protective equipment when he worked at the polls on April 7, declaring it was perfectly safe to vote in person.
Evers spokeswoman Melissa Baldauff said Evers doesn't wear a mask during his socially distanced, video media briefings because it could make it difficult for people to understand him, but that Evers wears a mask in other public places.
Sen. Chris Larson, D-Milwaukee, in early May wore a face mask to a committee hearing when testifying, while the Republican co-chairpersons, Sen. Steve Nass, R-Whitewater, and Rep. Joan Ballweg, R-Markesan, did not. Larson said he wears a mask every time he's in public, and views it as the safest way to prevent the spread of the deadly virus.
Nass spokesman Mike Mikalsen said Nass didn't wear a mask during the May committee meeting because he didn't think it was necessary given the few people in the room maintained social distance.
Political symbol?
Mikalsen pushed back against the notion that face masks have become political. Last week, he said he looked out the window from his Capitol office and saw about 10 people outside, not wearing masks, in liberal Madison.
He said wearing them depends on the circumstance, and cited doubt about their efficacy.
Wisconsin is not a state that requires mask-wearing in public, but at least two major chain stores with outlets in Dane County are requiring customers to wear masks: Costco and Menards.
Garcia, the Beaver Dam project manager, said he's stopped shopping at Menards because of its face-mask policy. He chooses not to wear a mask because it's a hindrance, is uncomfortable for him to wear with his beard and worries the mask carries bacteria.
Still, some studies show a majority of people support wearing masks.
"It's clear that there's people that their politics are kind of skewing their choices," said Mark Bahr, general manager for four Ace Hardware stores in Madison, Middleton, DeForest and Sauk City.
Company policy
Costco executive vice president Richard Galanti said that outside of some loud voices on both sides of the issue on social media, the company hasn't seen much pushback to the policy.
Menards spokesman Jeff Abbott said masks are "unfortunately" becoming a political issue.
"Yes, a few people just don't get it," Abbott said. "But the response has been overwhelmingly positive and thankful."
The Woodman's grocery chain is not requiring customer masks at its stores in Wisconsin, and company president Clint Woodman reported some limited verbal sparring between customers who think everyone should be wearing one and others who say it's "my right" to go mask-less.
Masks were more common in Madison than in other parts of Dane County during spot checks of five large retailers last week.
At the Gander RV and Outdoors store in DeForest, all but one of the approximately 15 customers in the store around noon were without masks, and most employees did not wear them. By contrast, mask-wearing customers outnumbered the mask-less by more than 7-1 at the Metcalfe's Market on Madison's West Side, and all the employees were covered.
Jean Ewing and her husband, who are both over 60 and live in the village of Oregon, had masks for their shopping trip to Walmart in Stoughton. She wore hers but his started to bother him so he took it off.
"You take a chance in life anyway. I don't have a real concern," Ewing, who has an autoimmune disorder, said about people who choose not to wear masks. "Everyone has to make their own choice."
State Journal reporter Chris Rickert contributed to this report.
---
COVID-19 in photos: How Wisconsin is managing the pandemic
COVID-19 in photos: How Wisconsin is managing the pandemic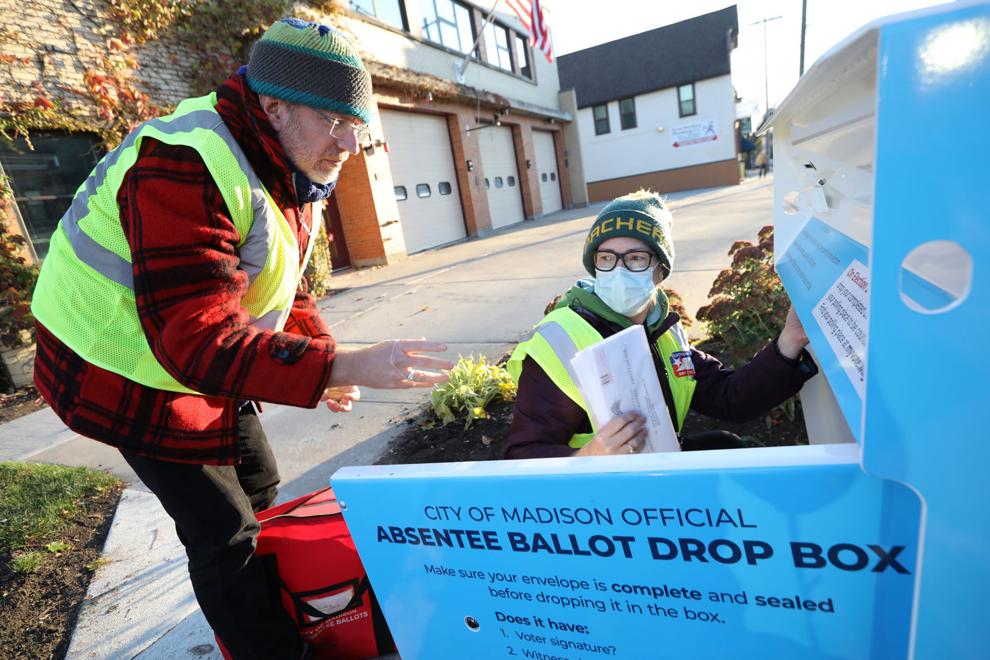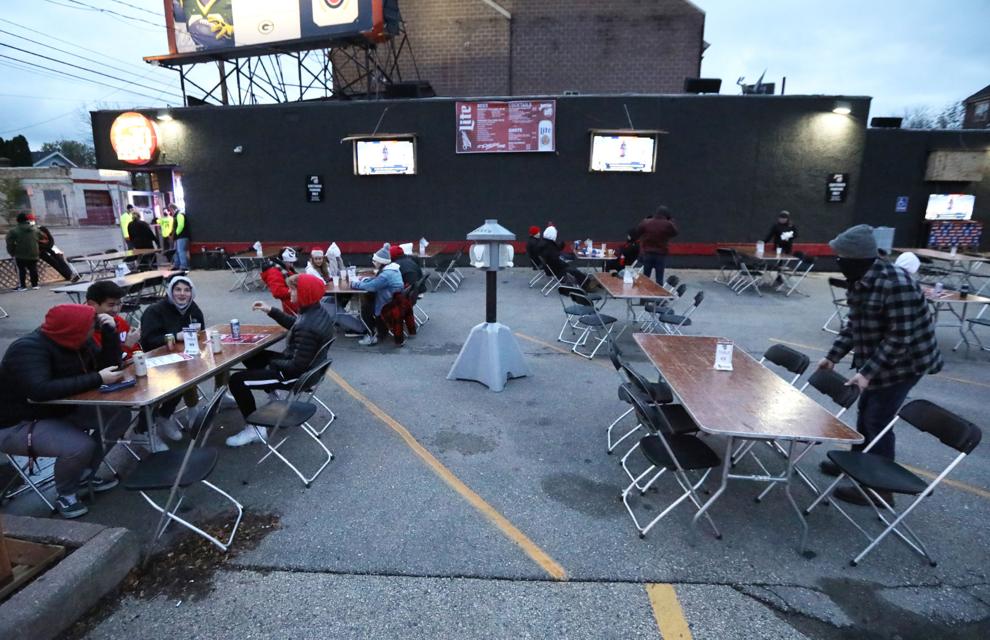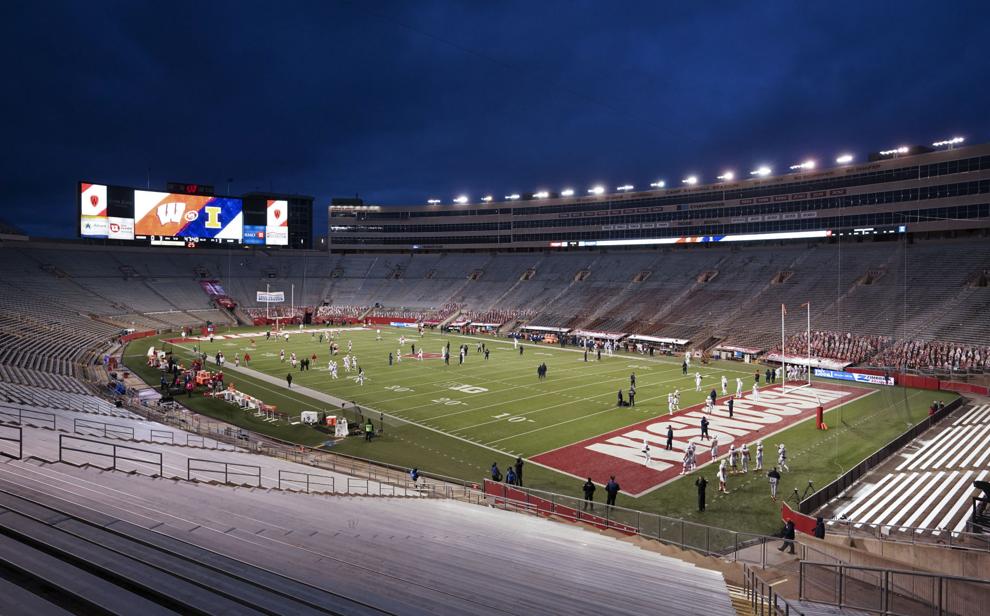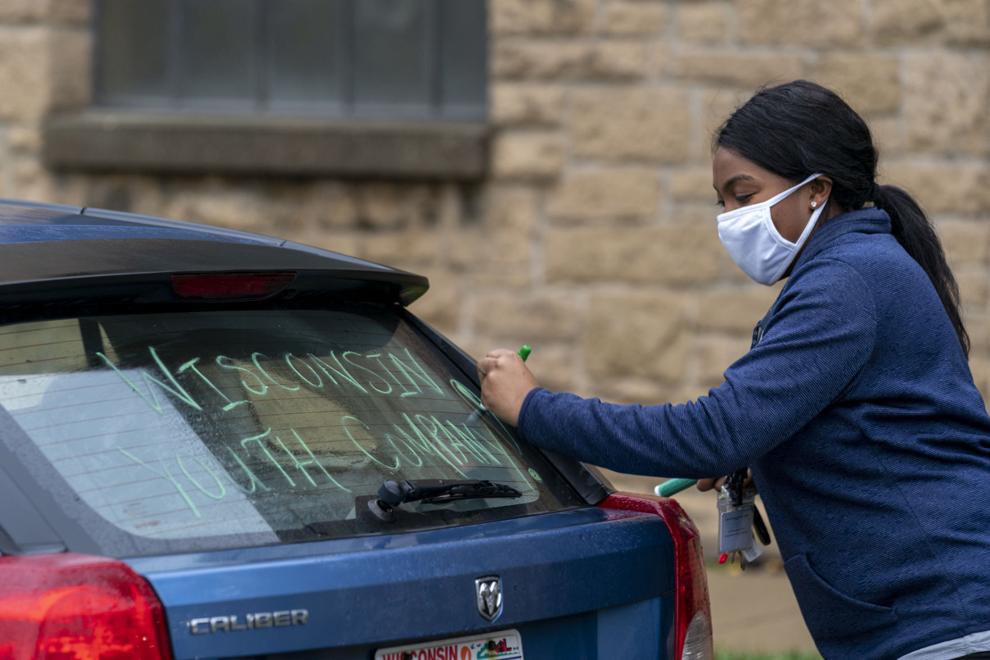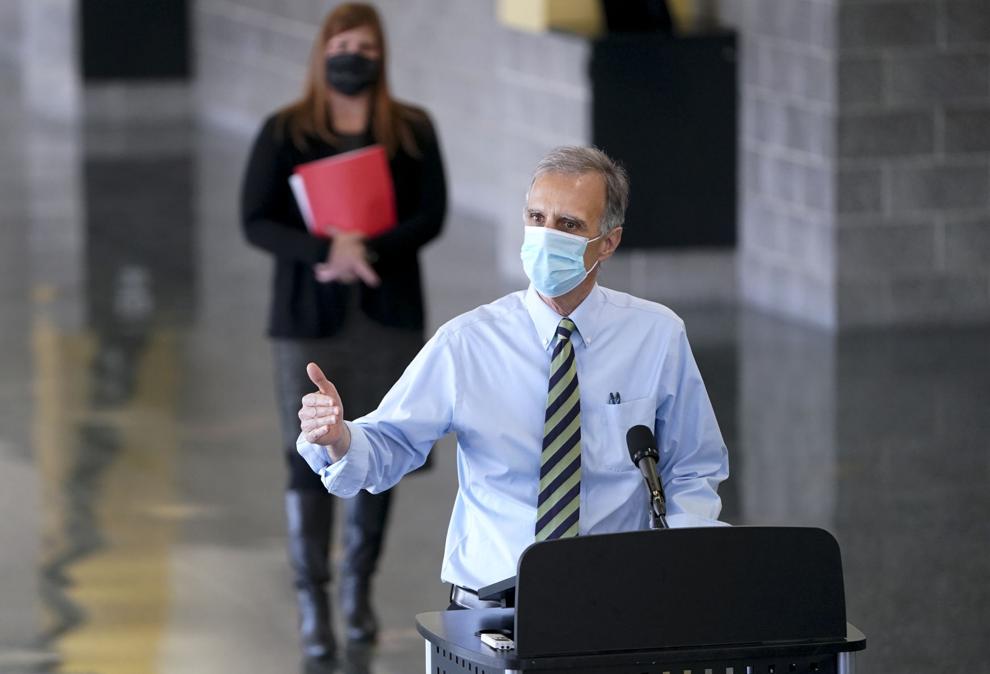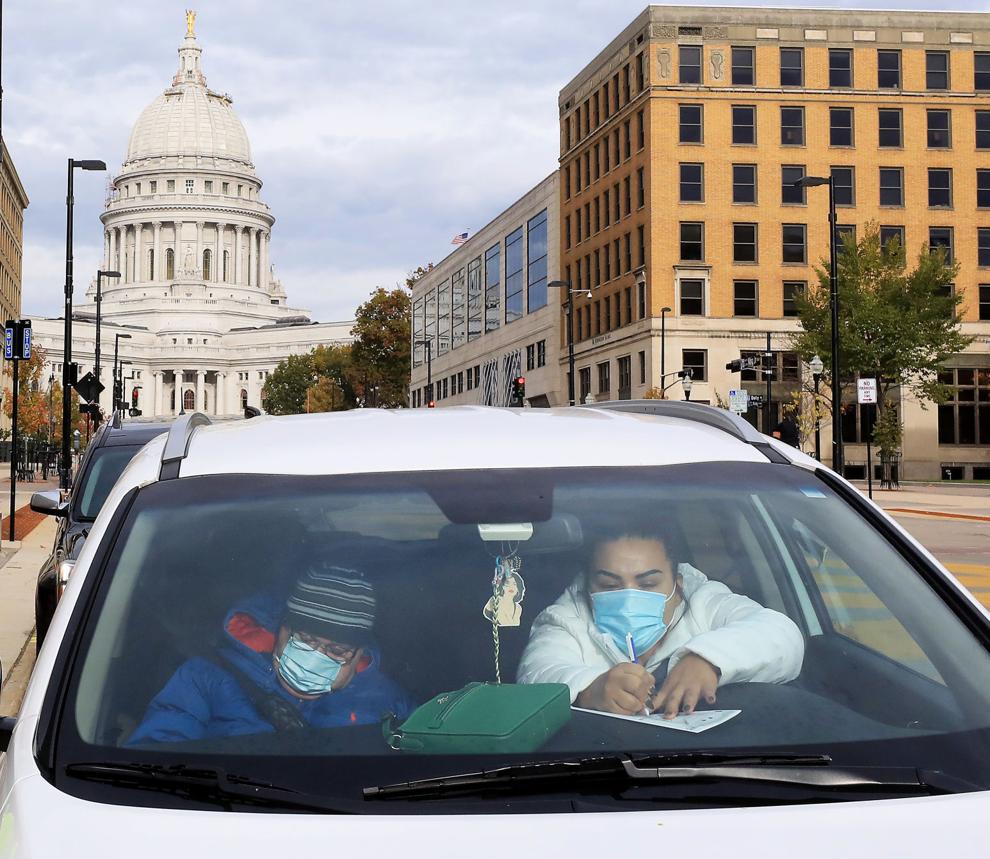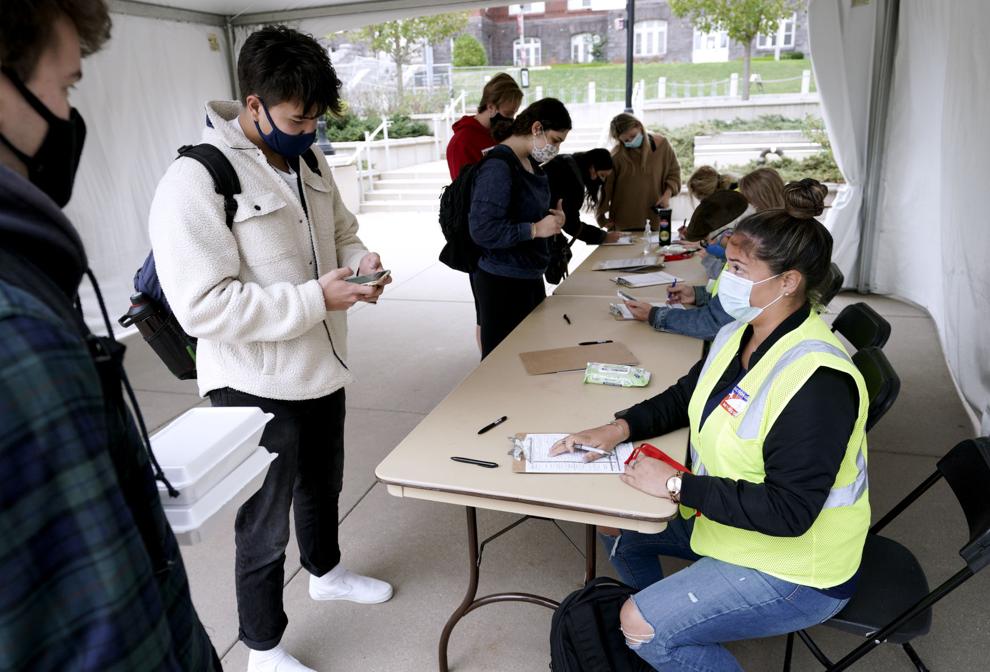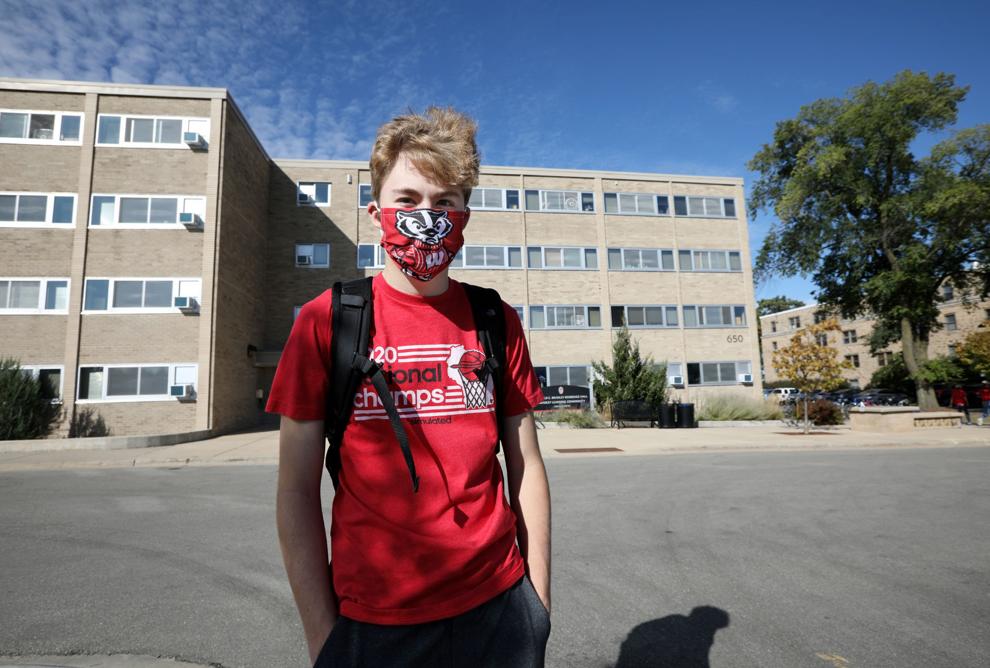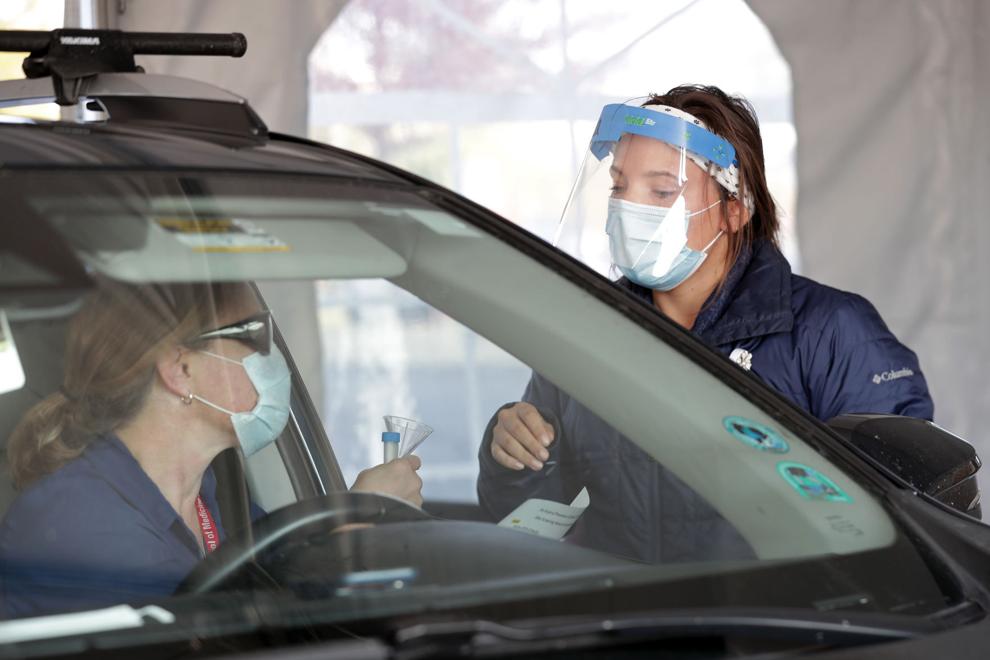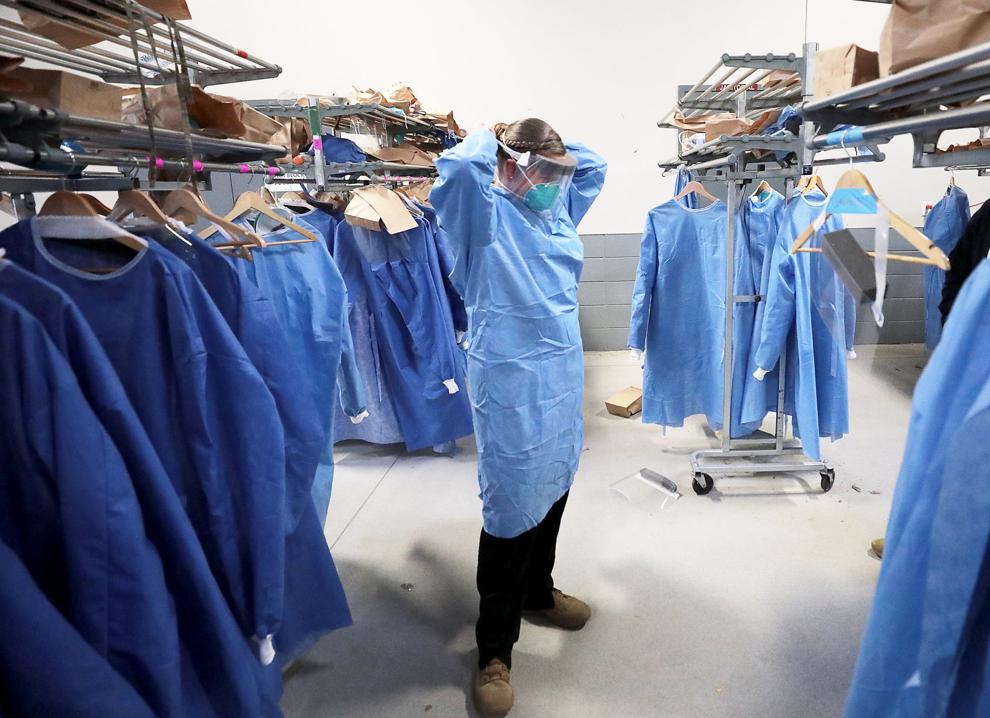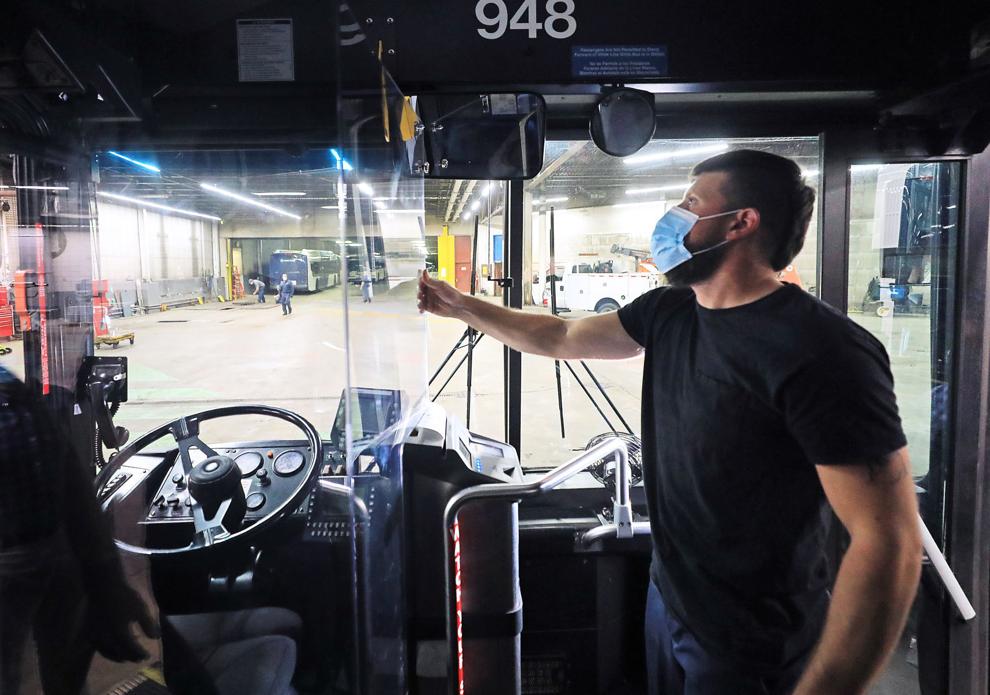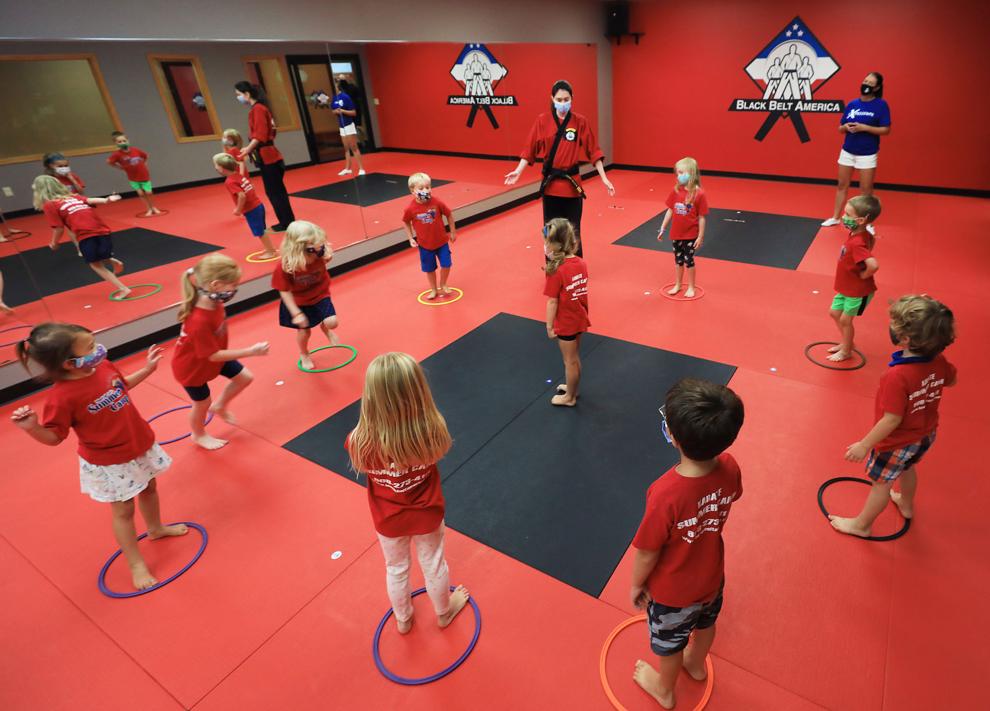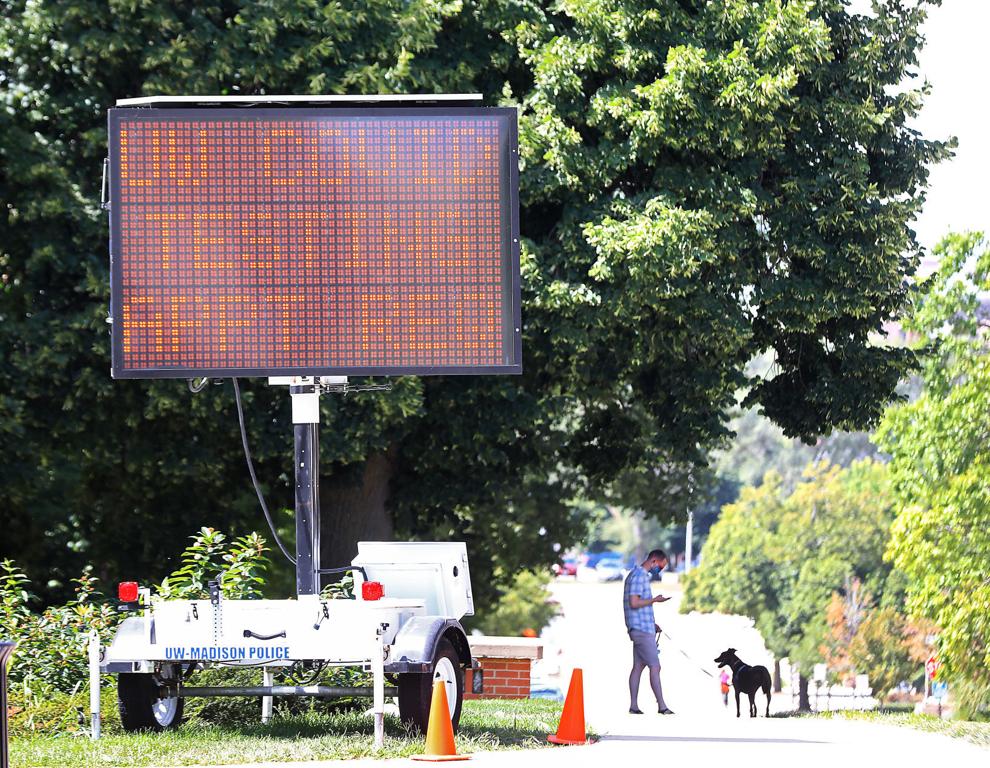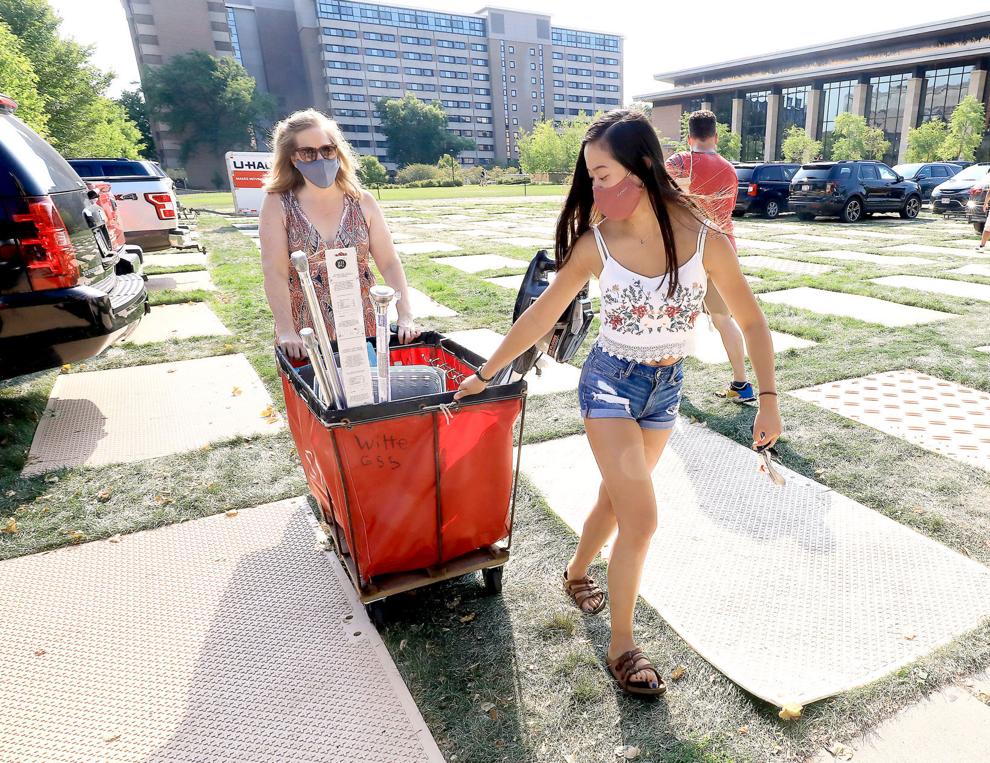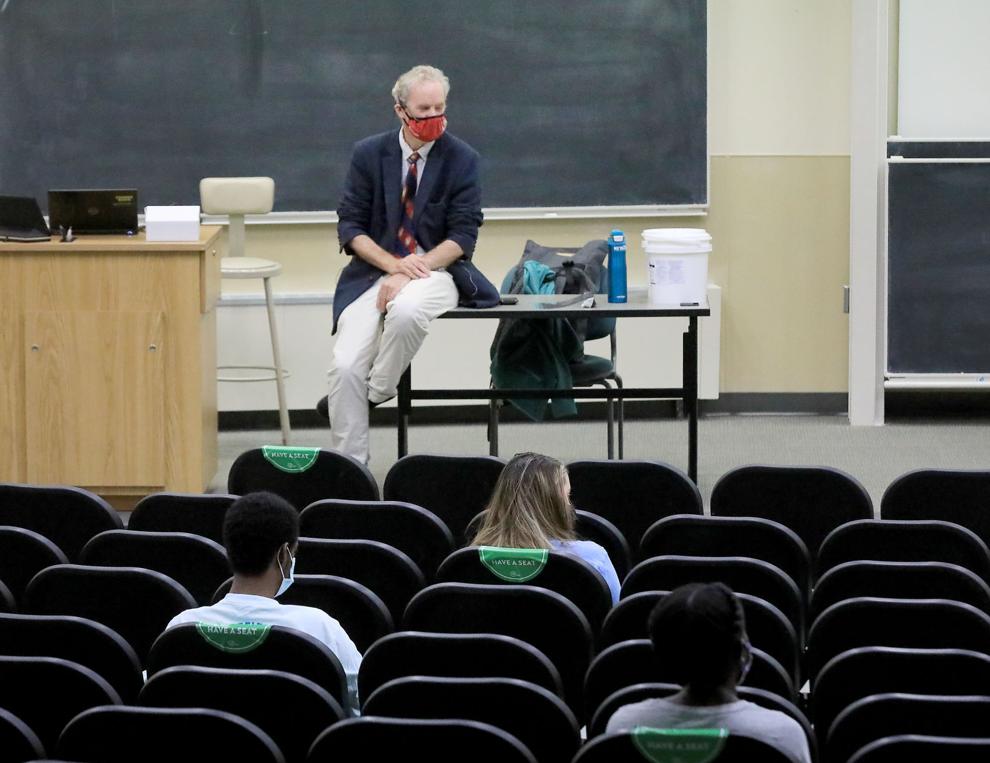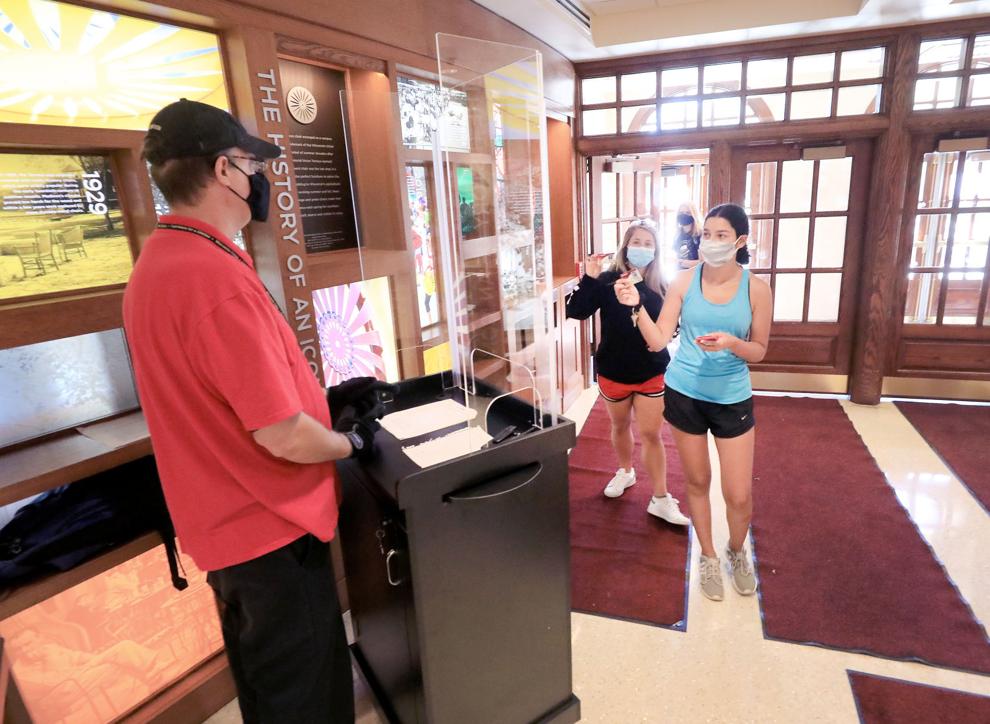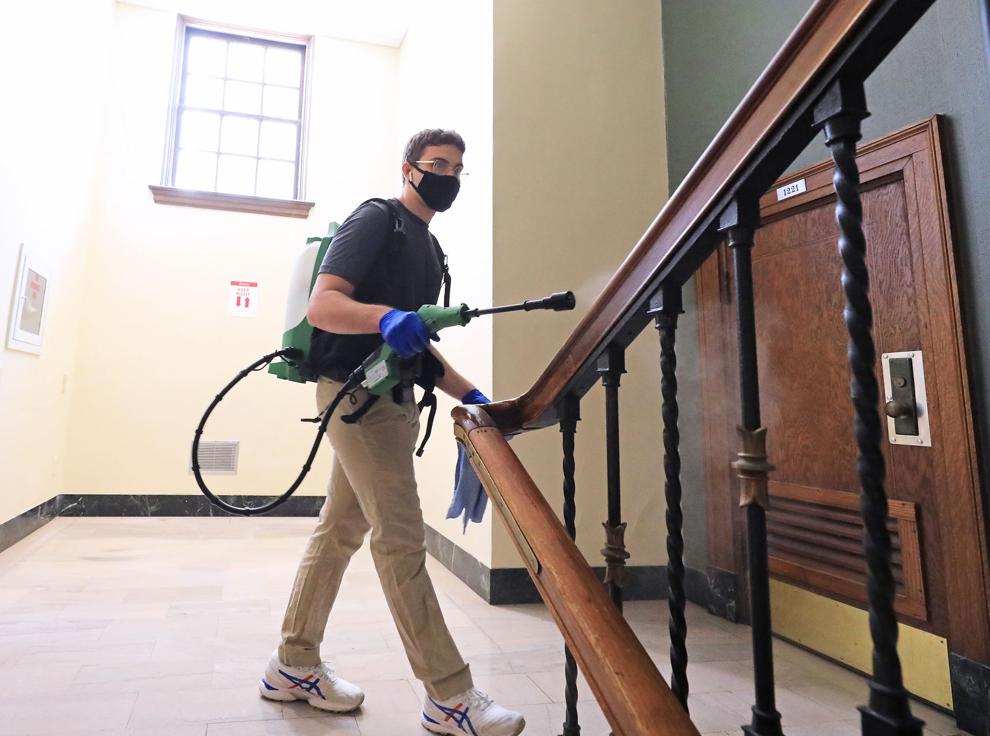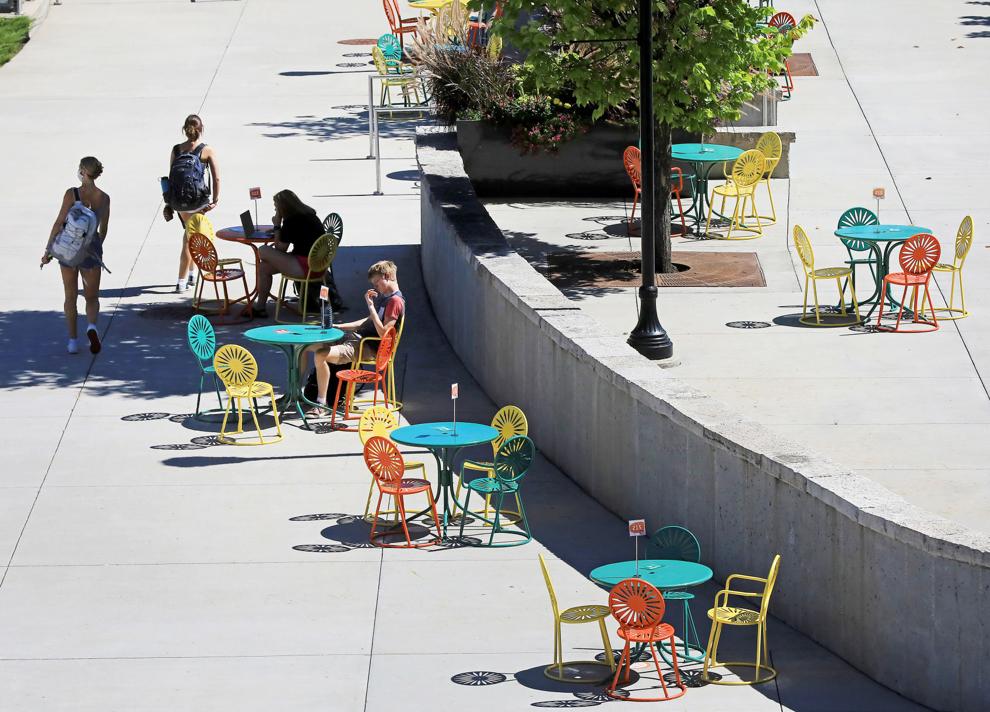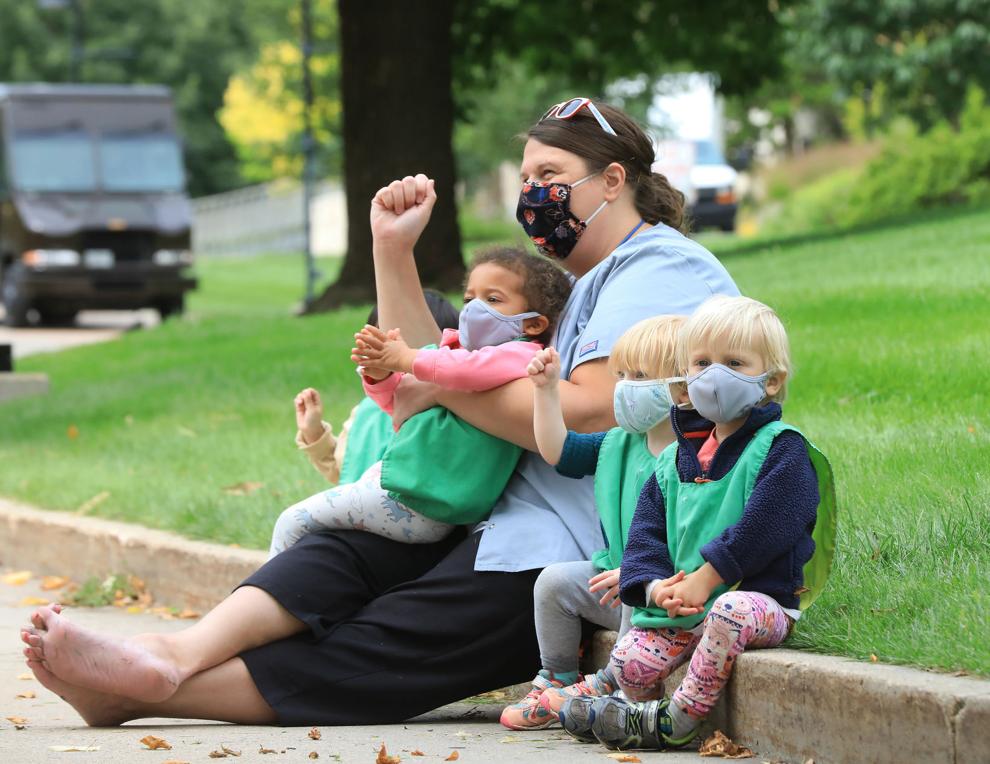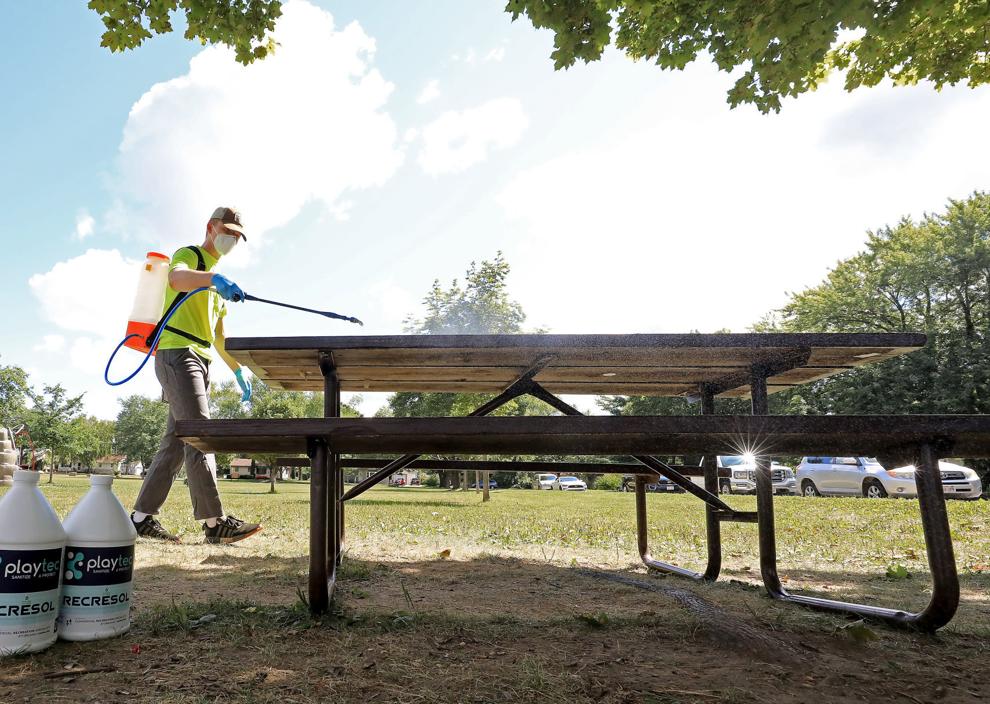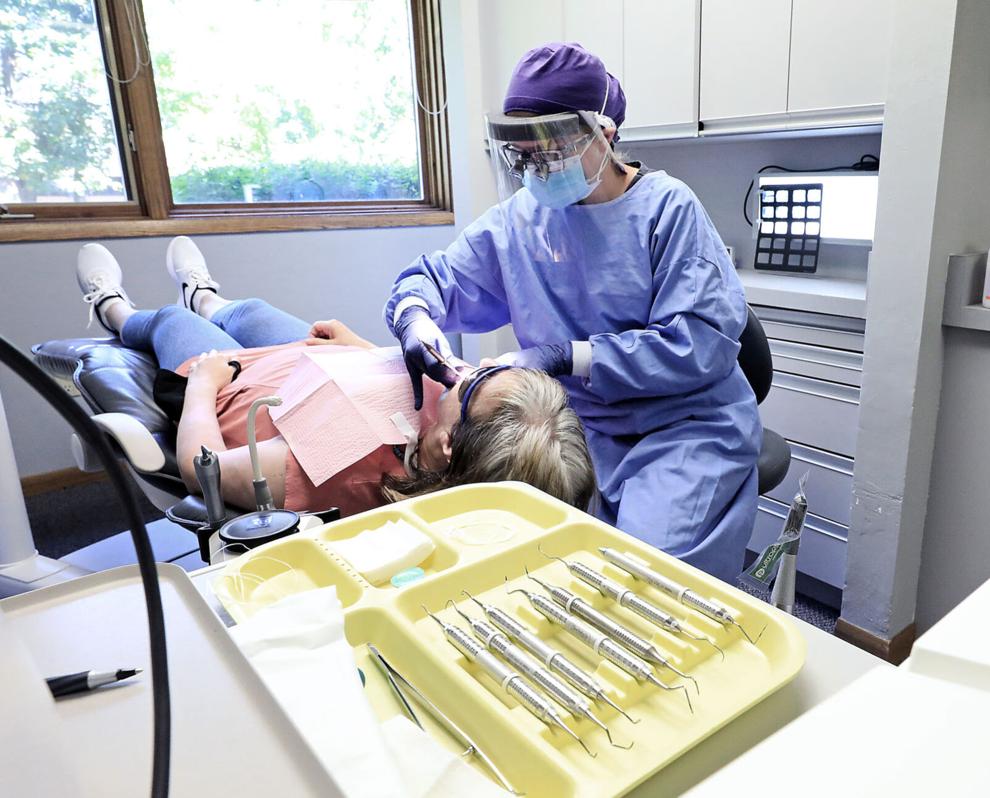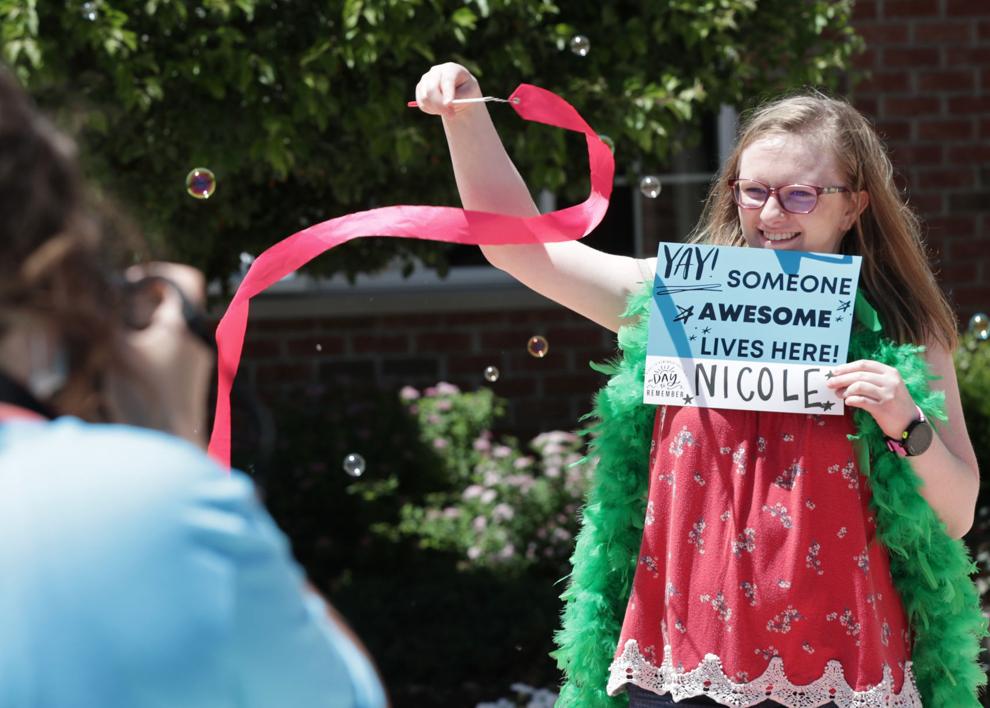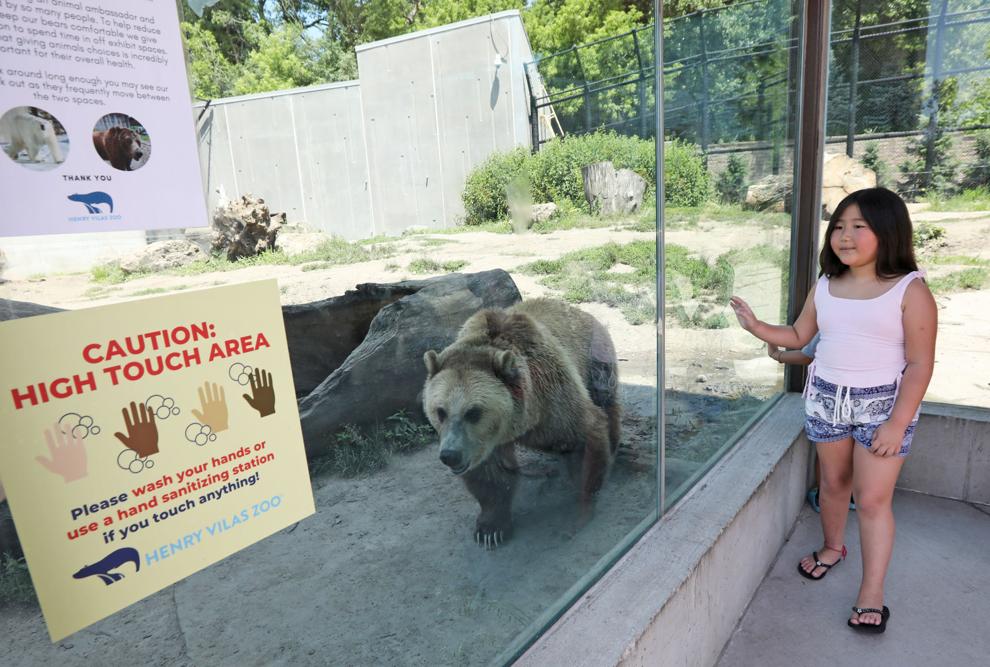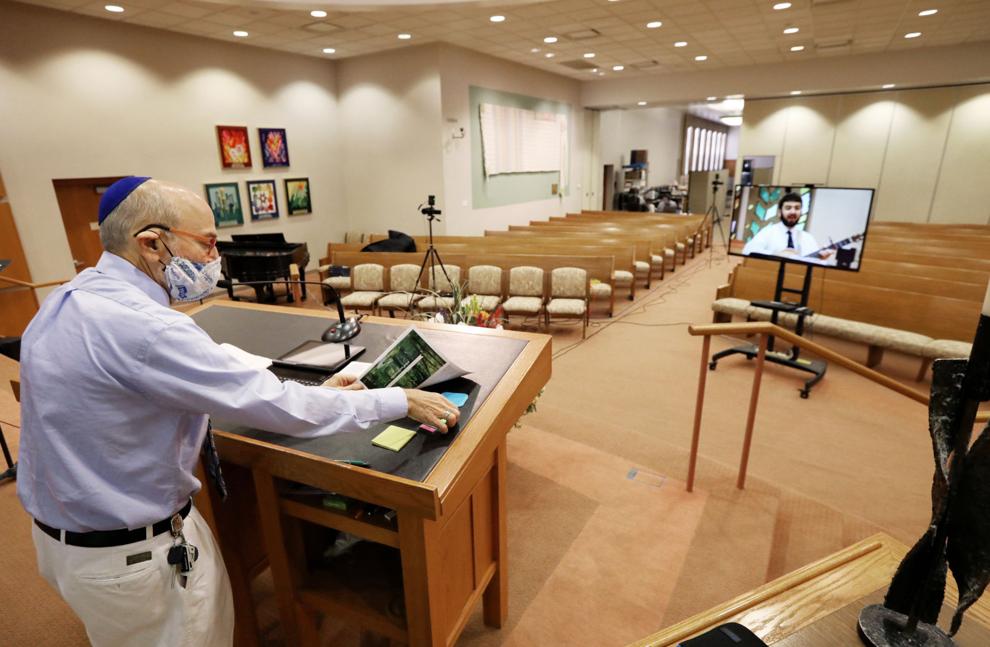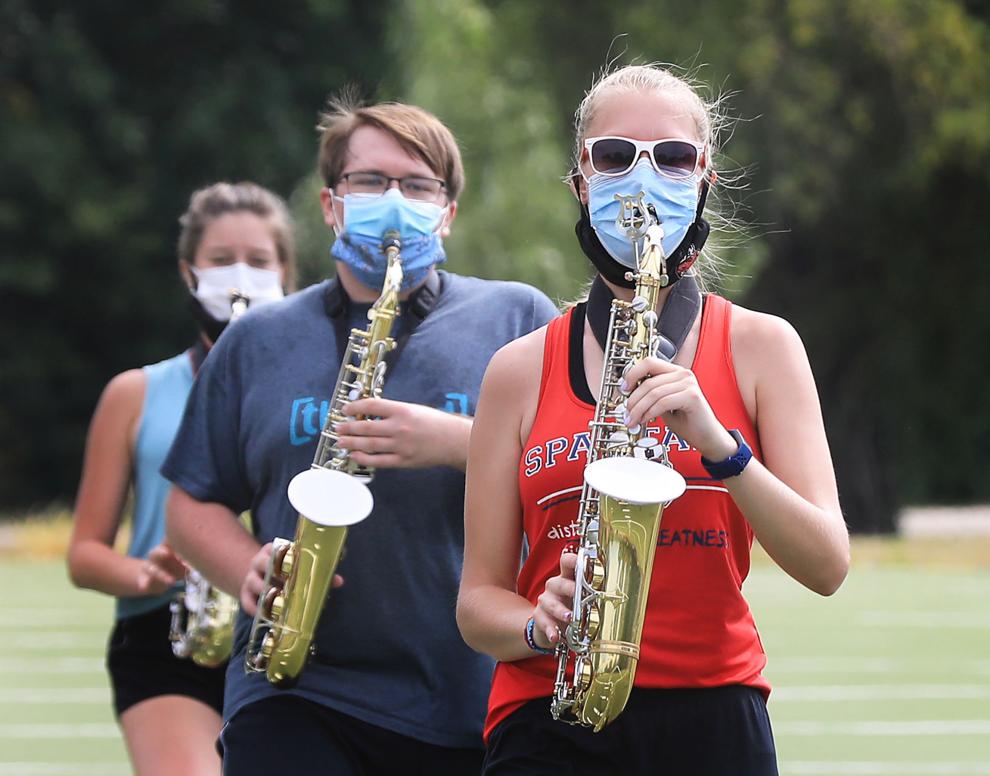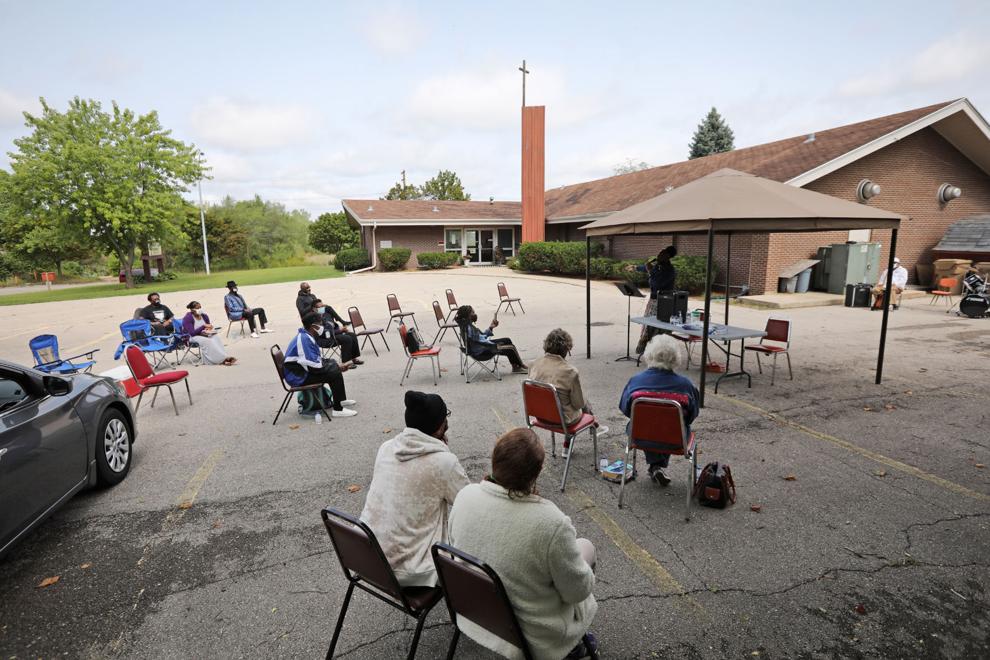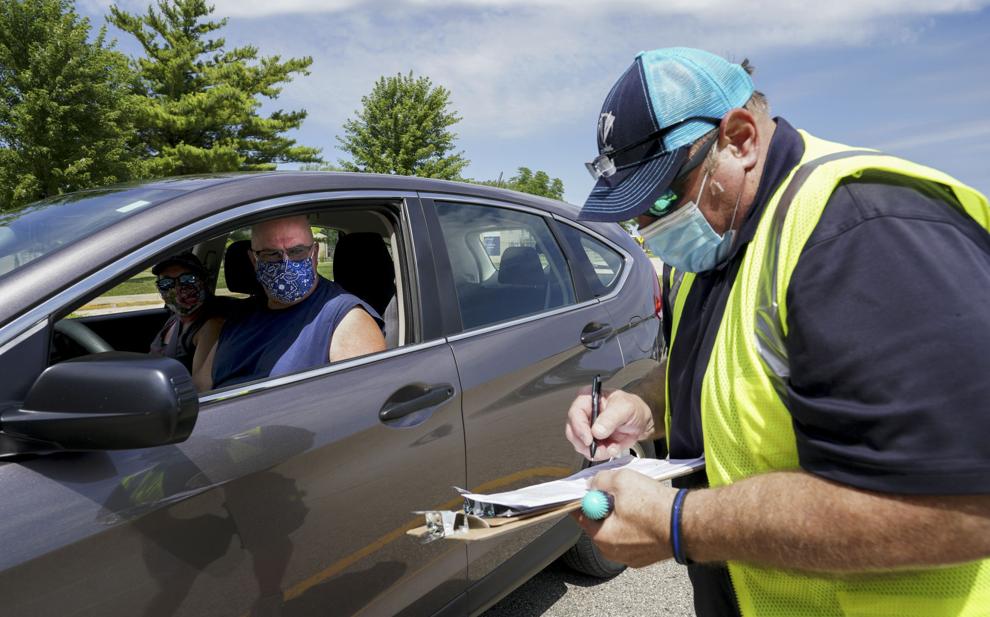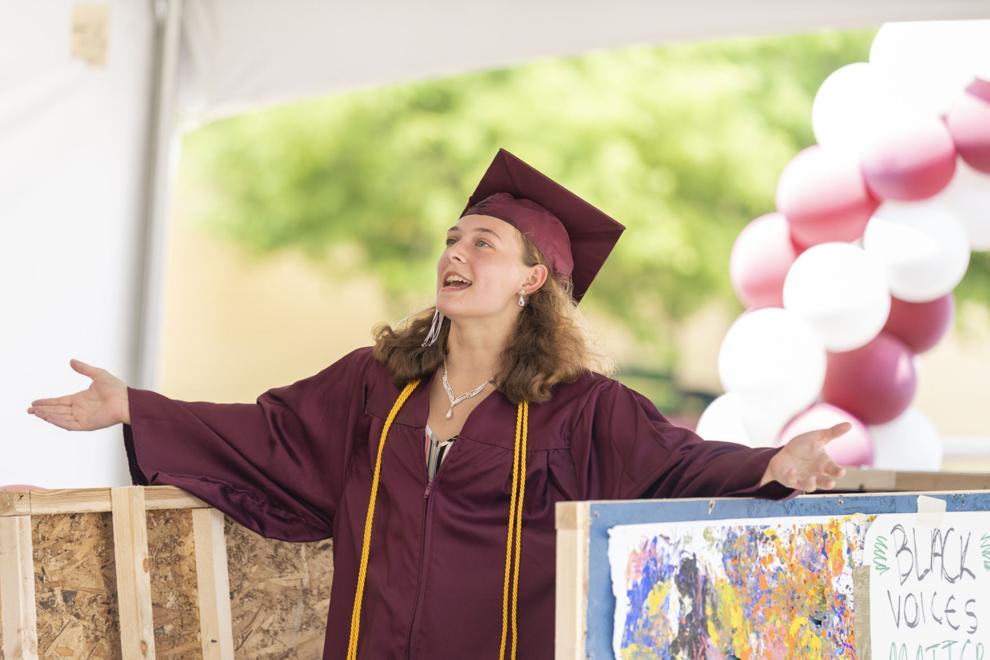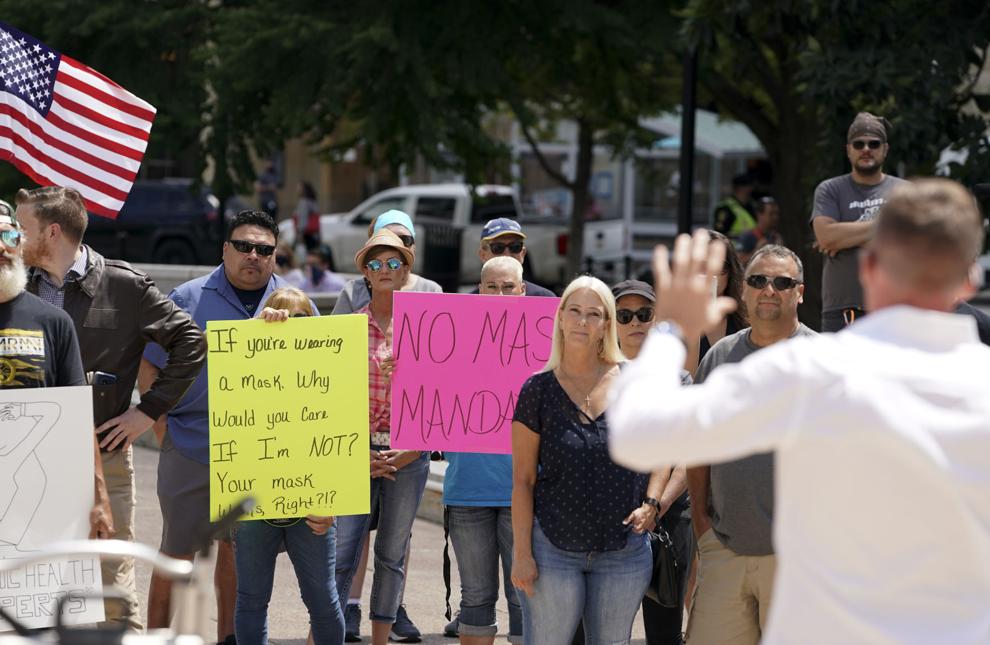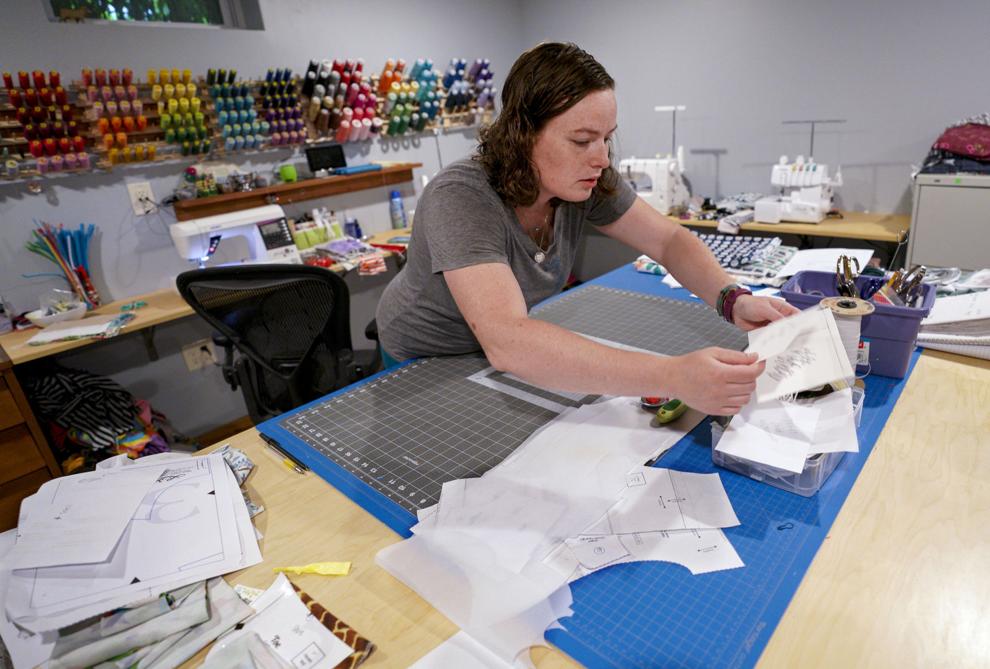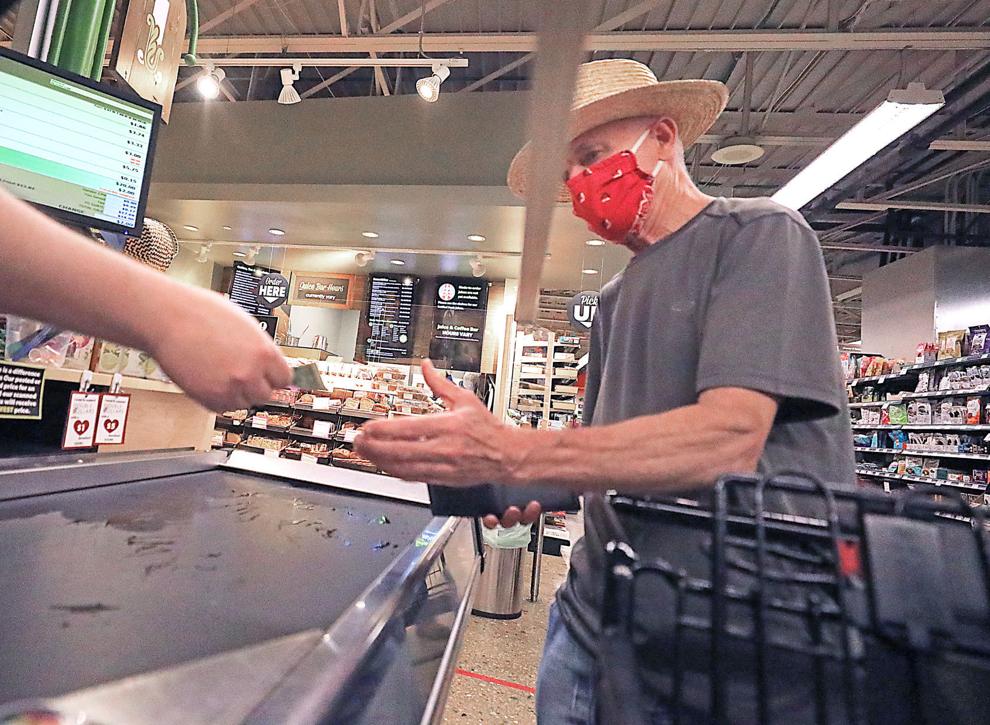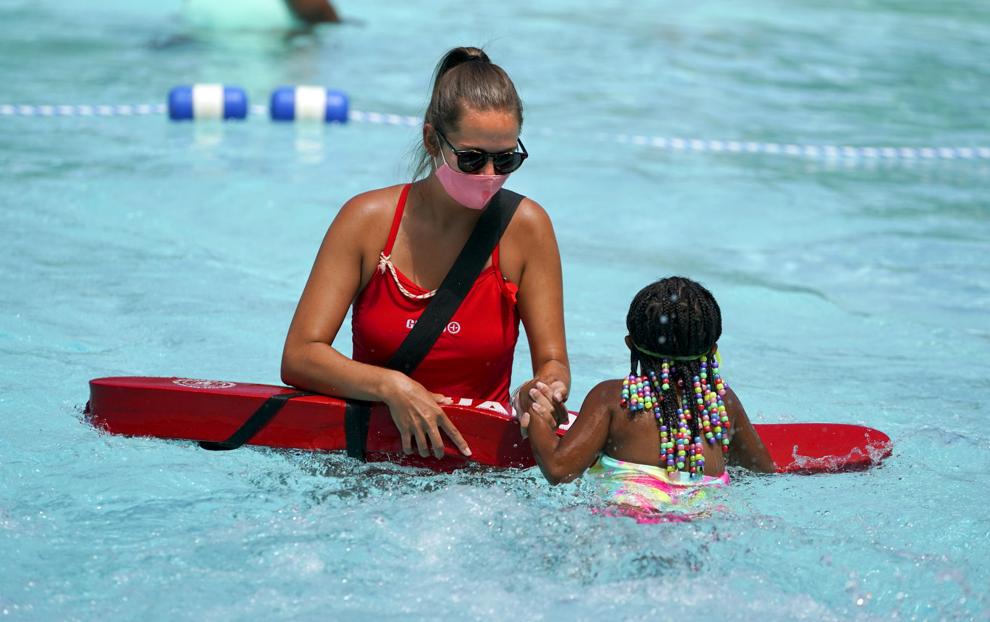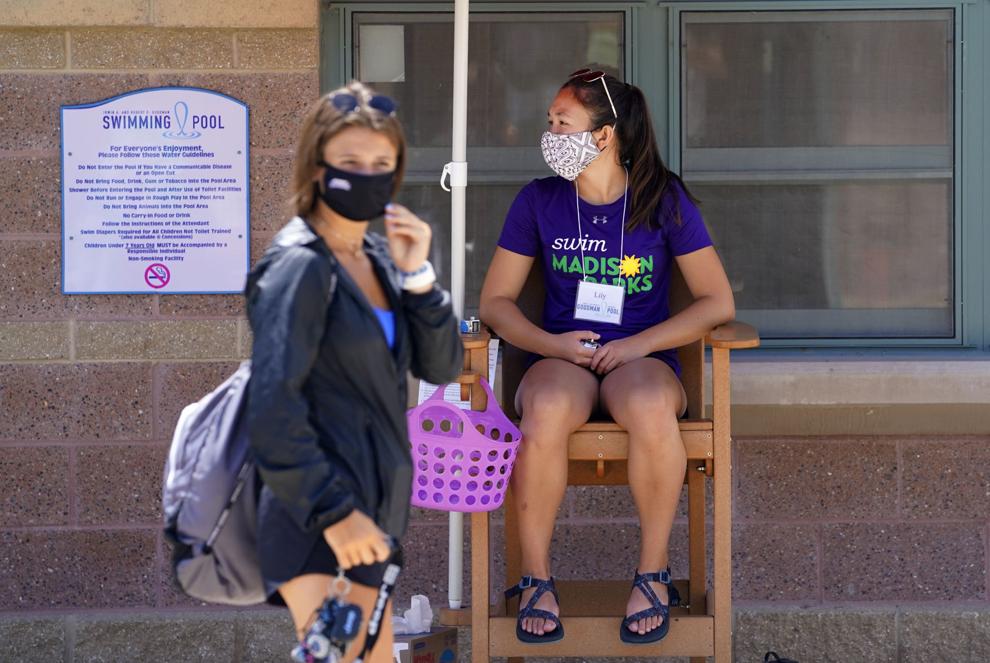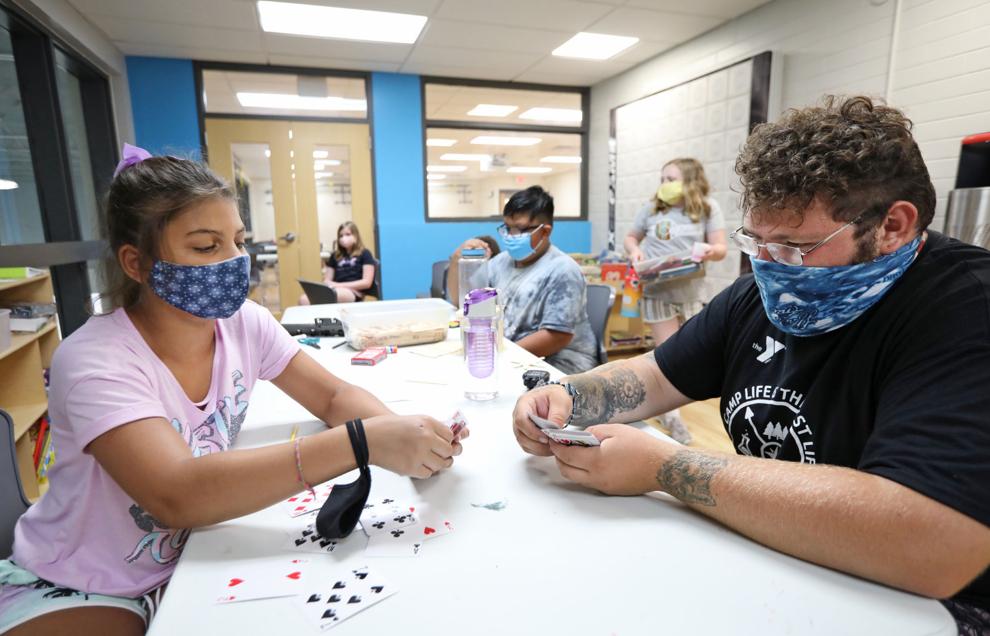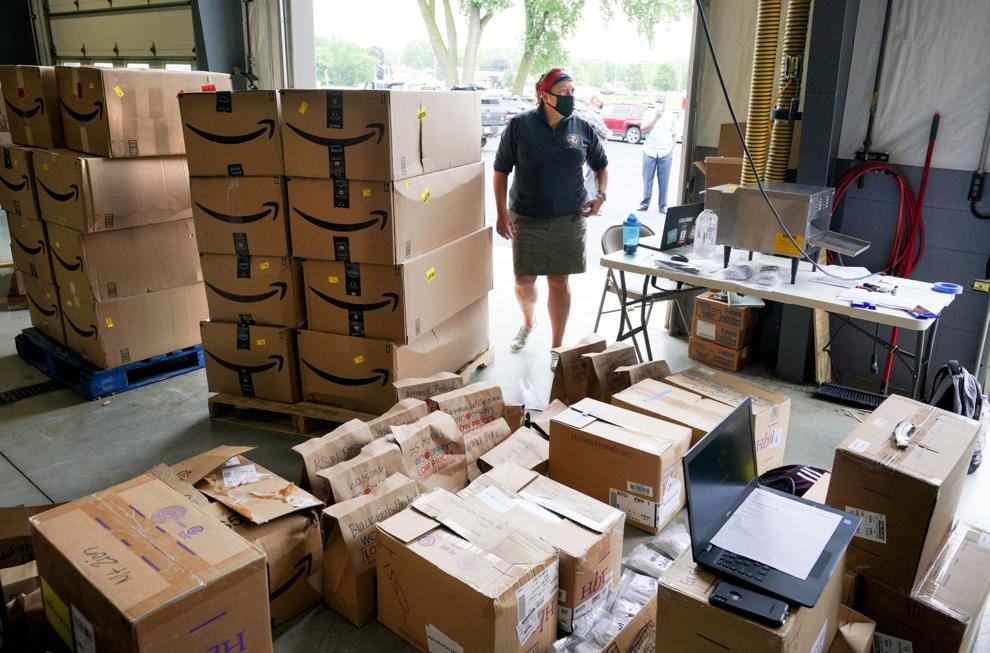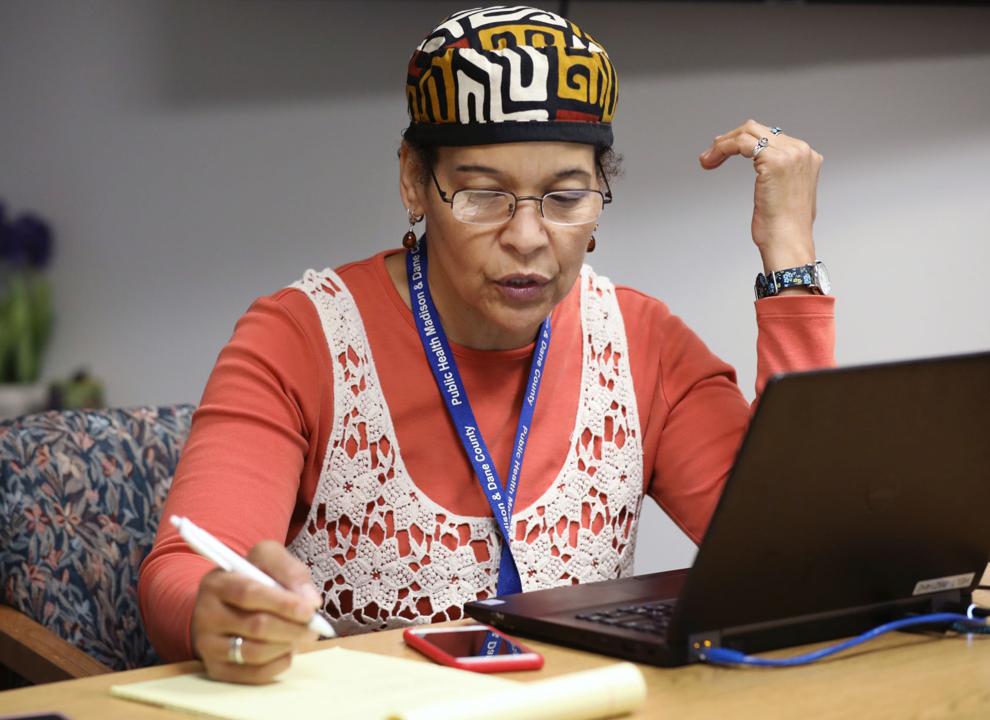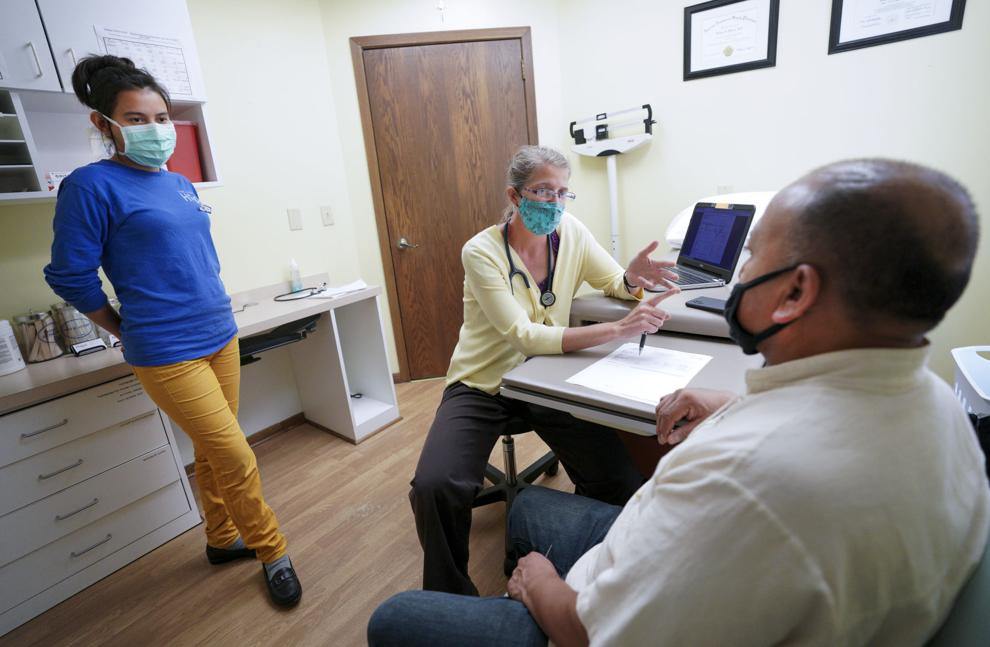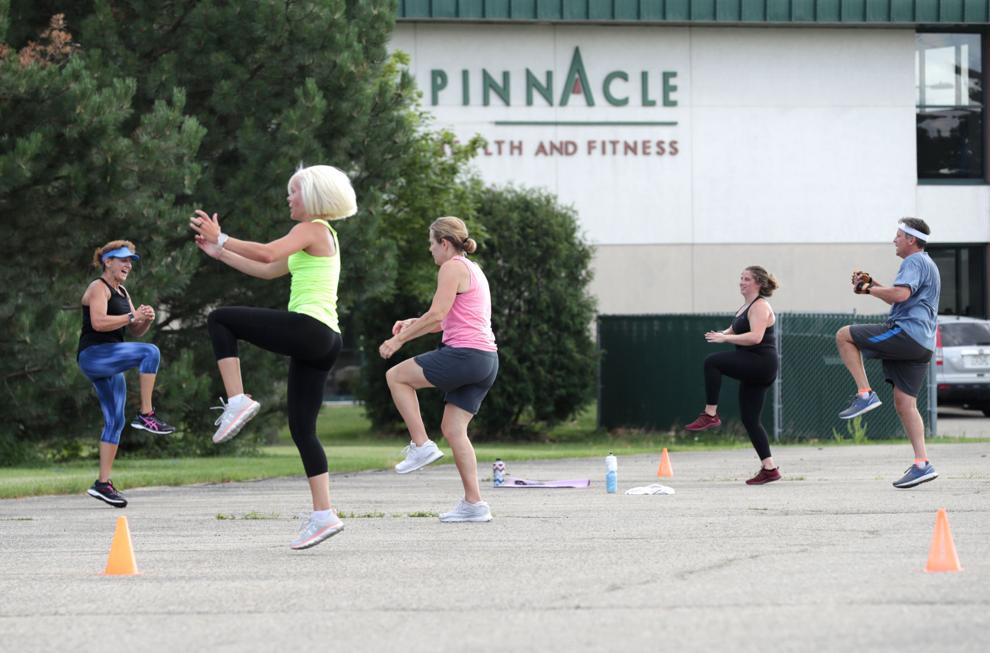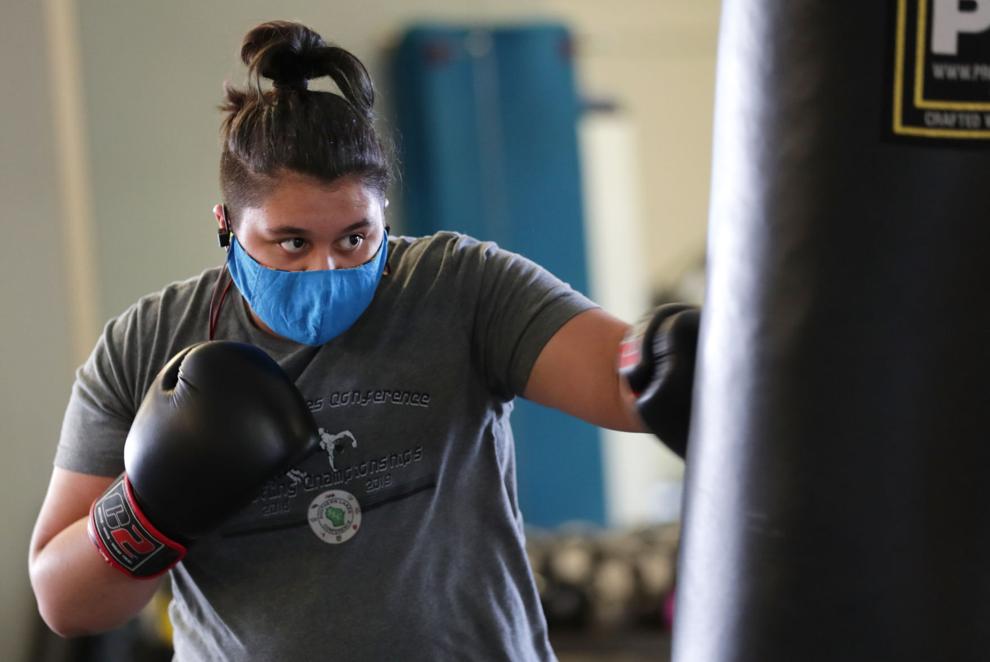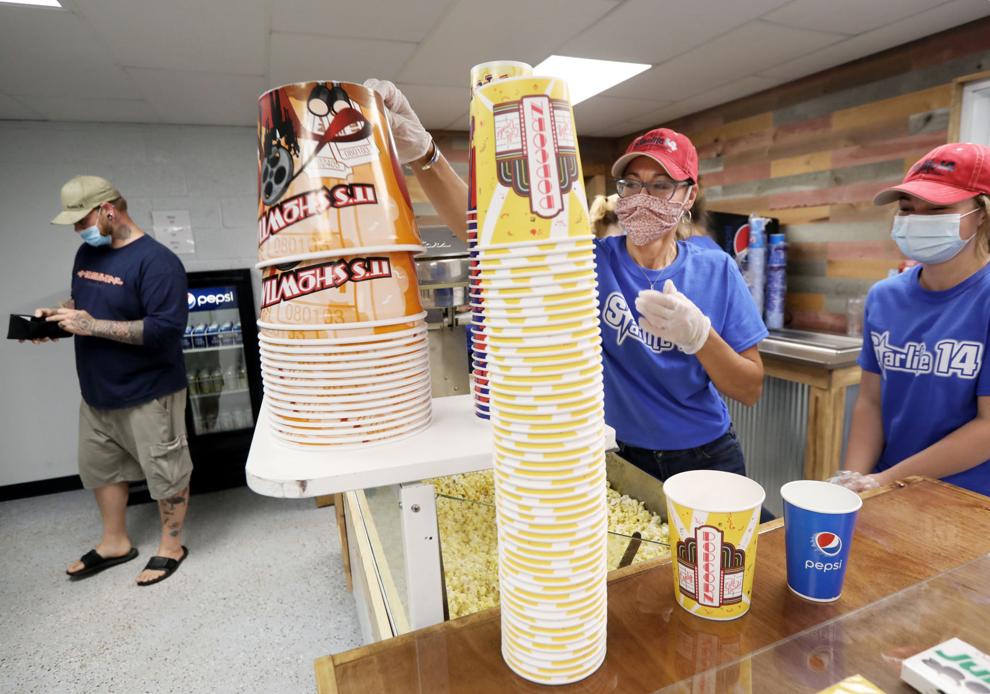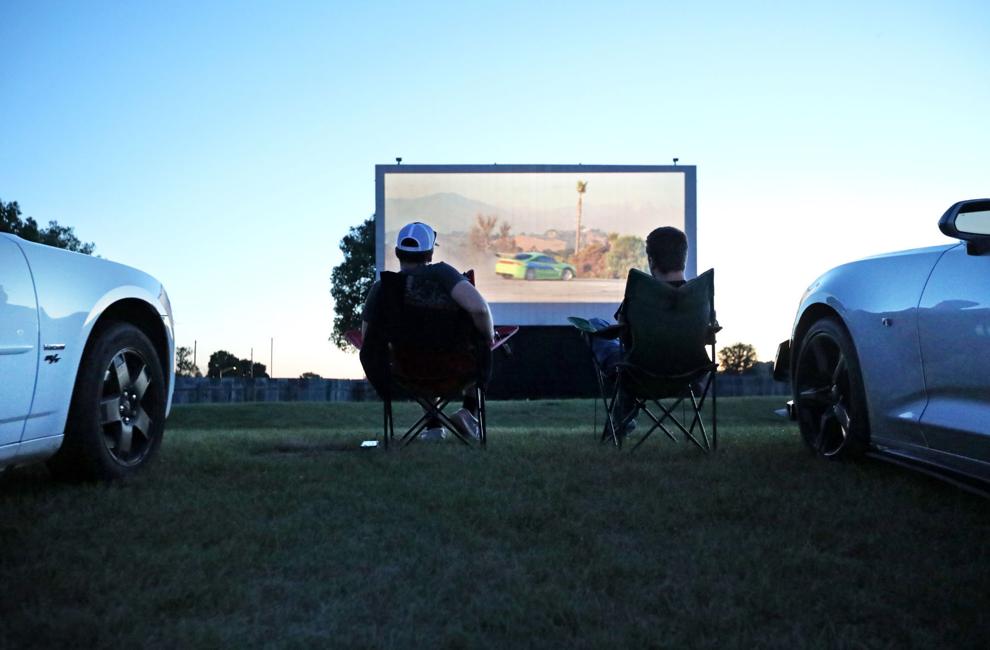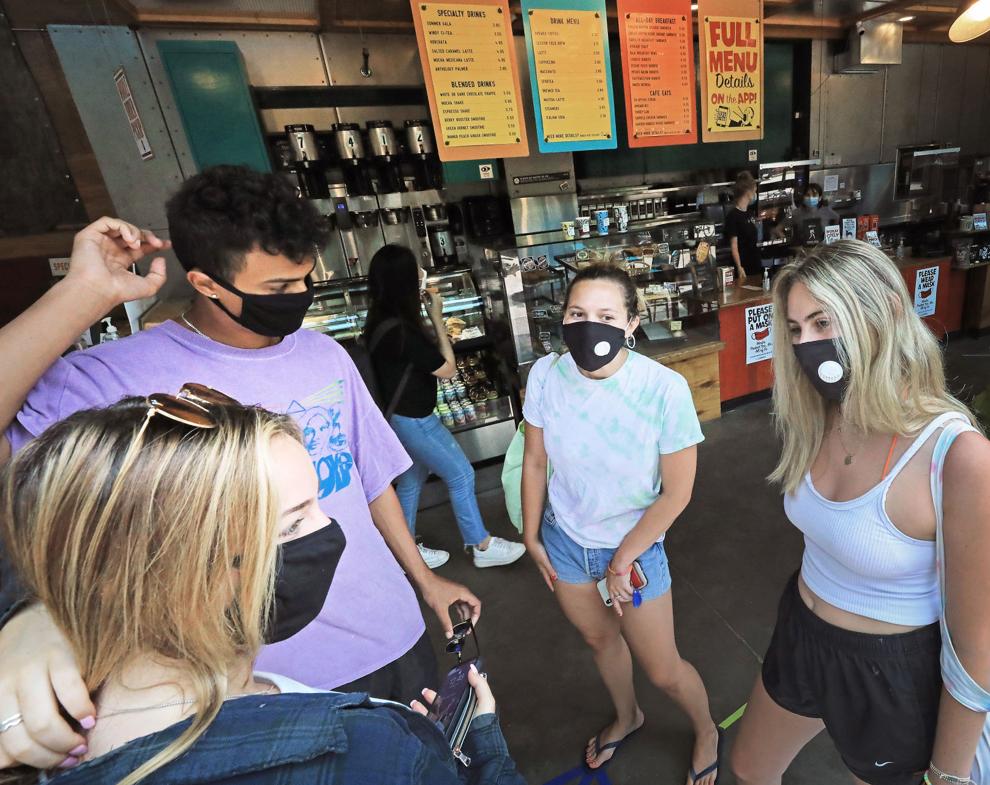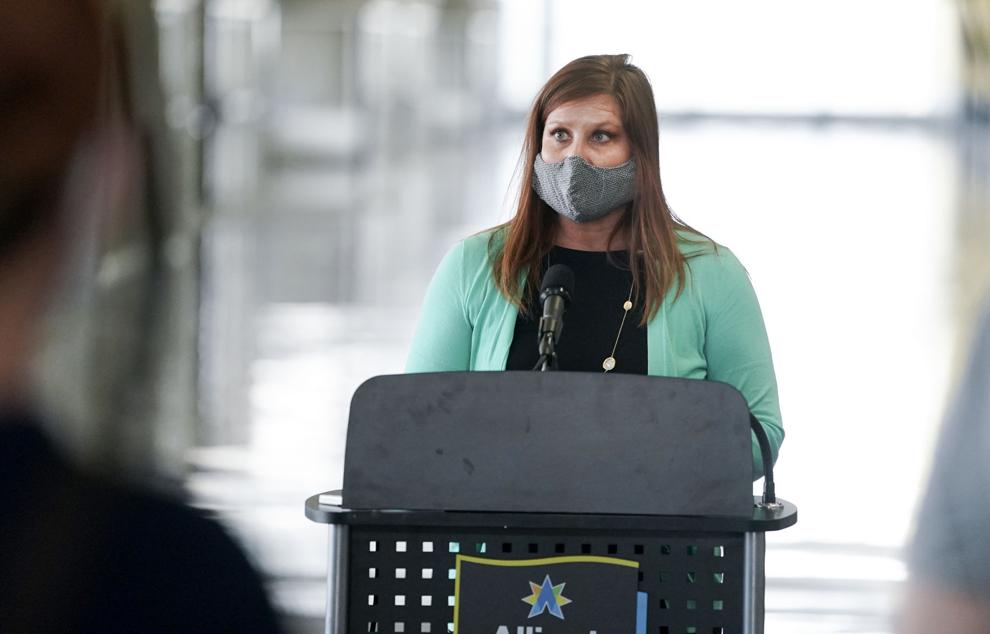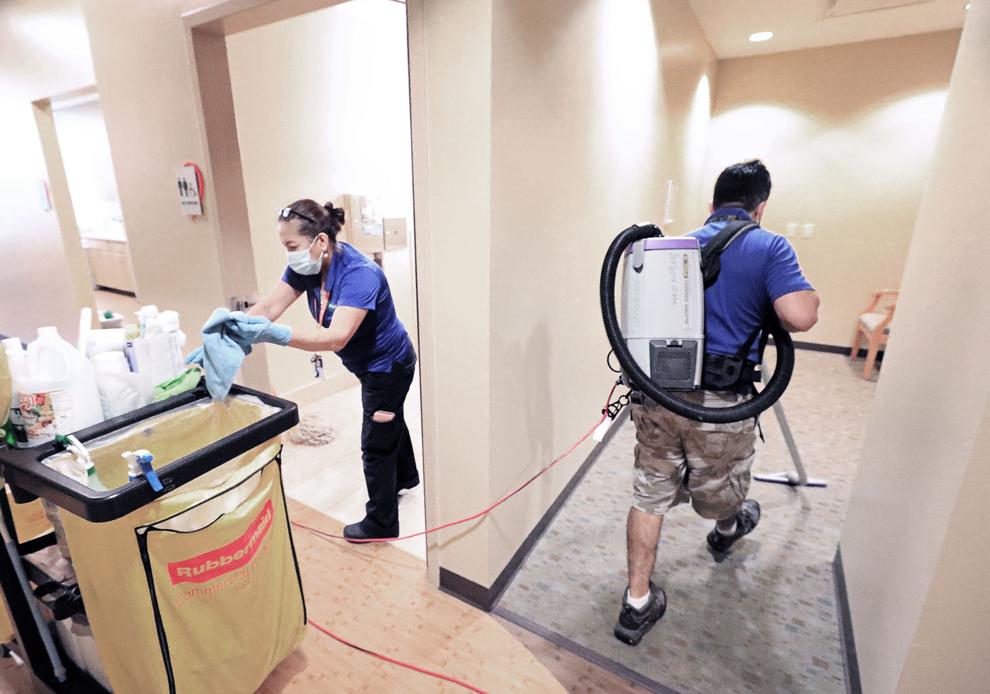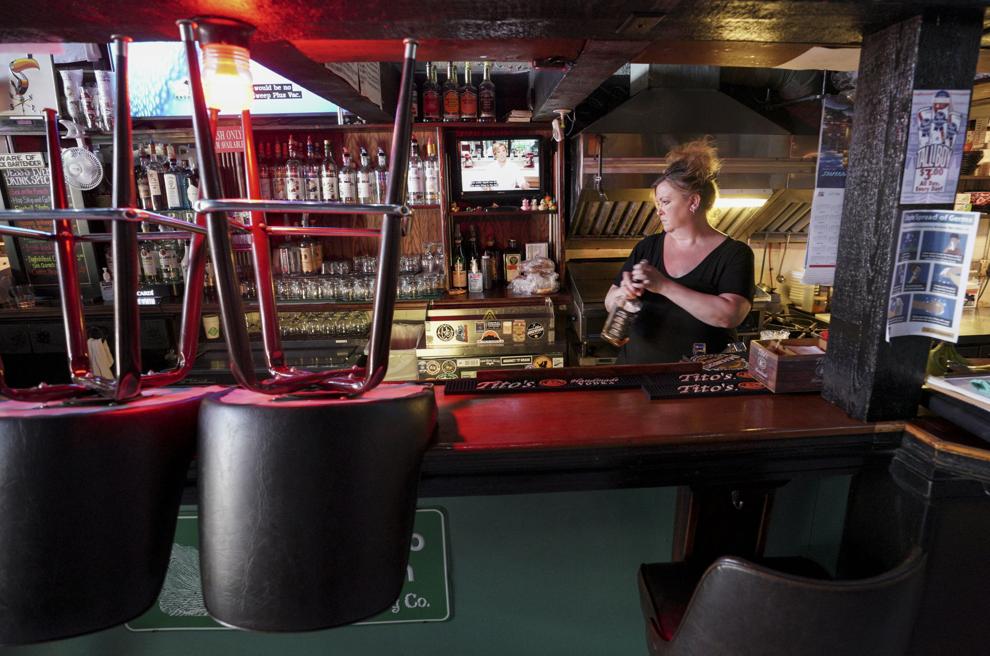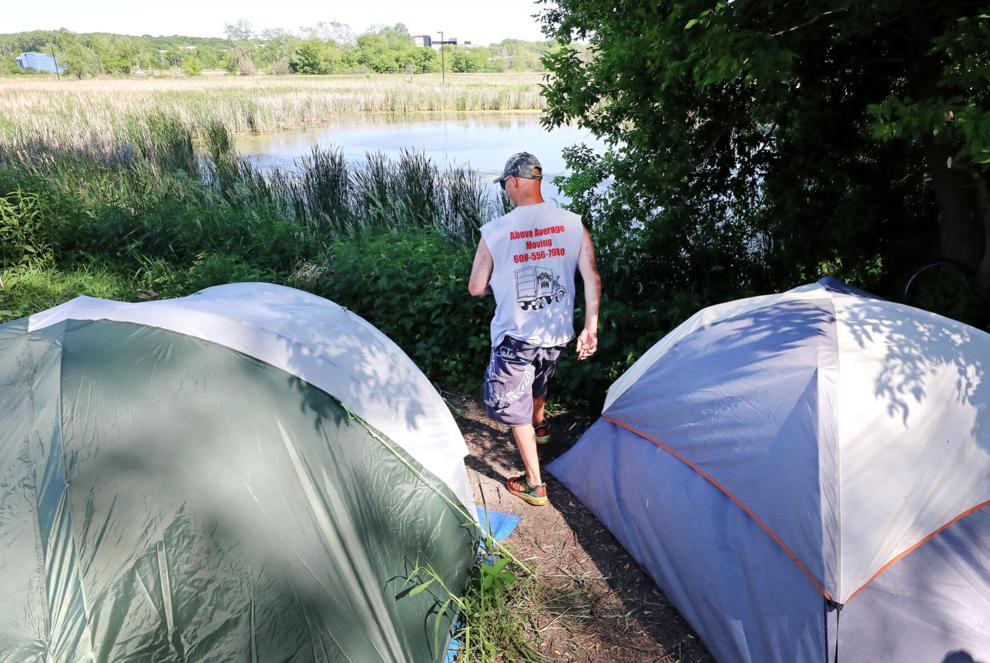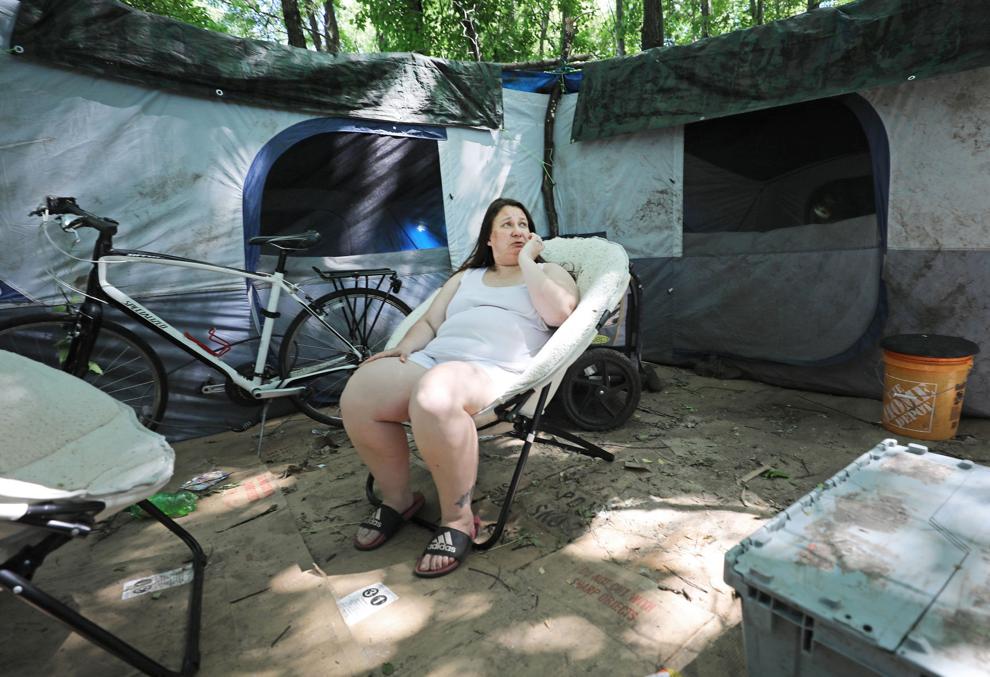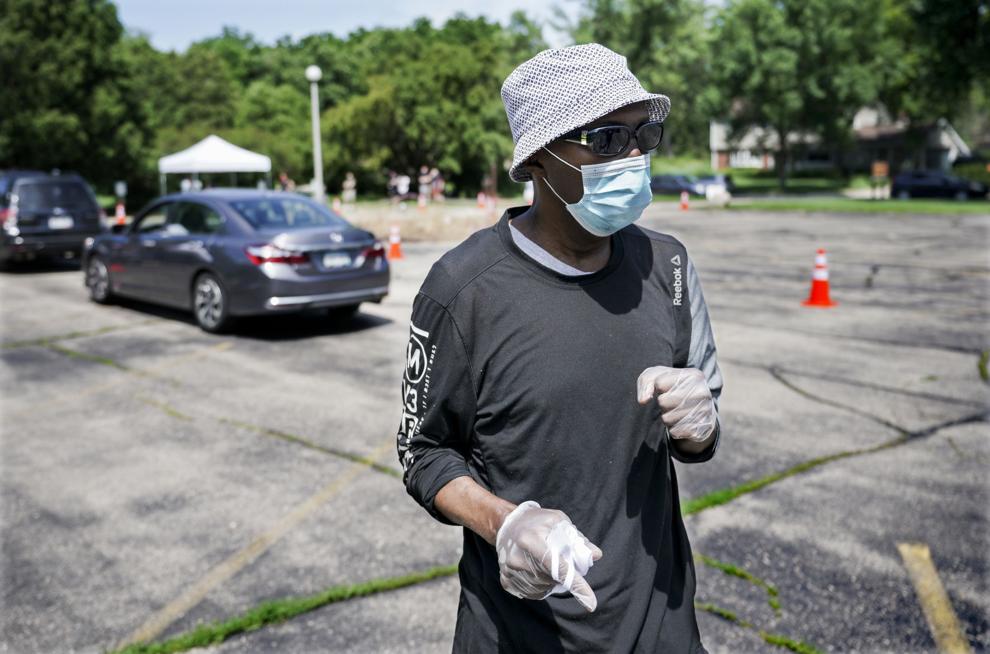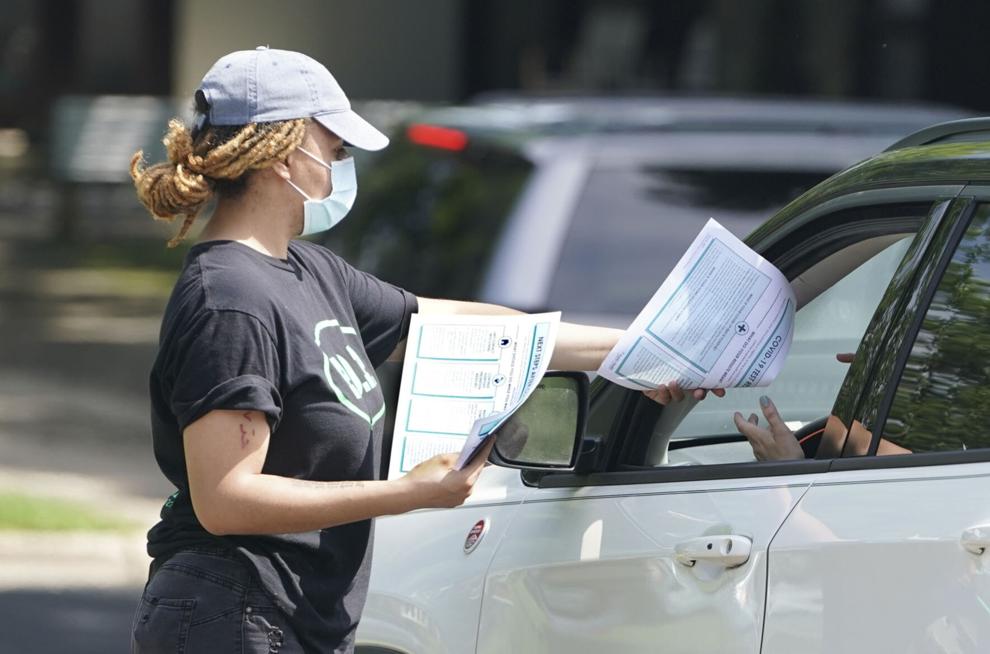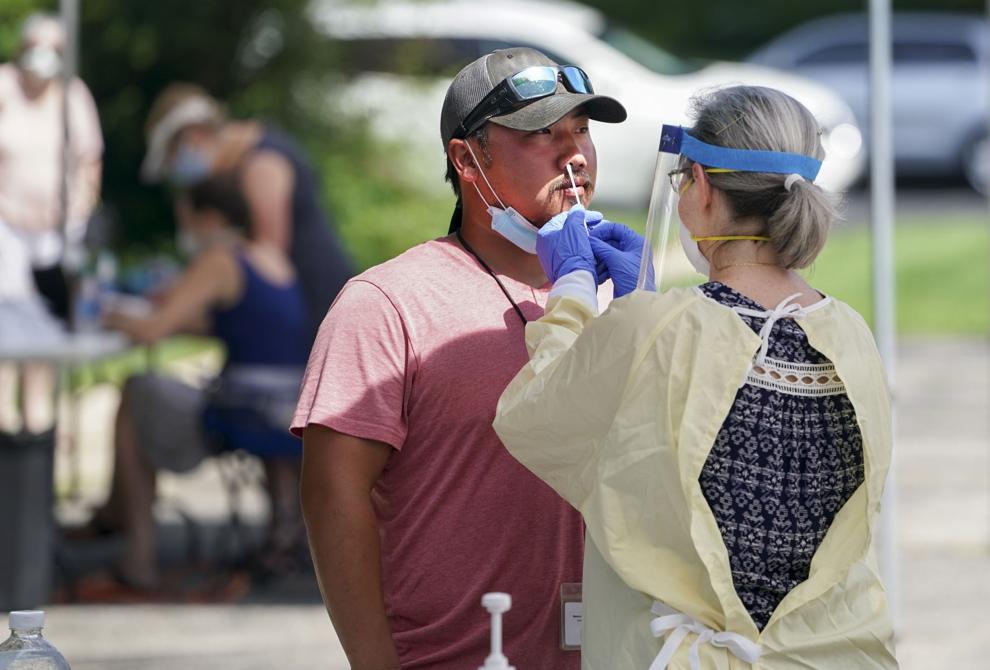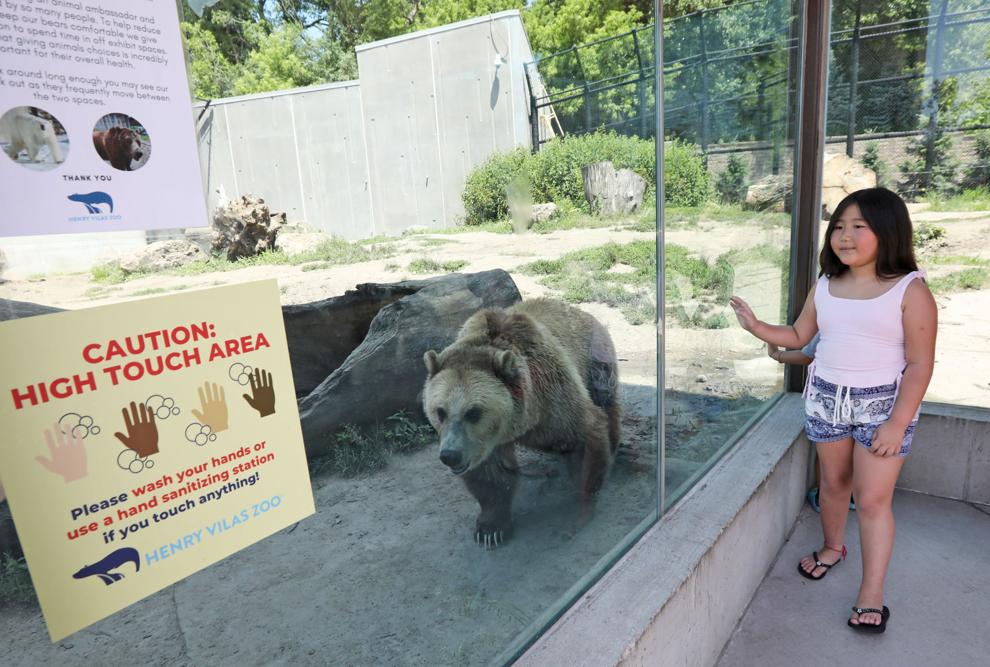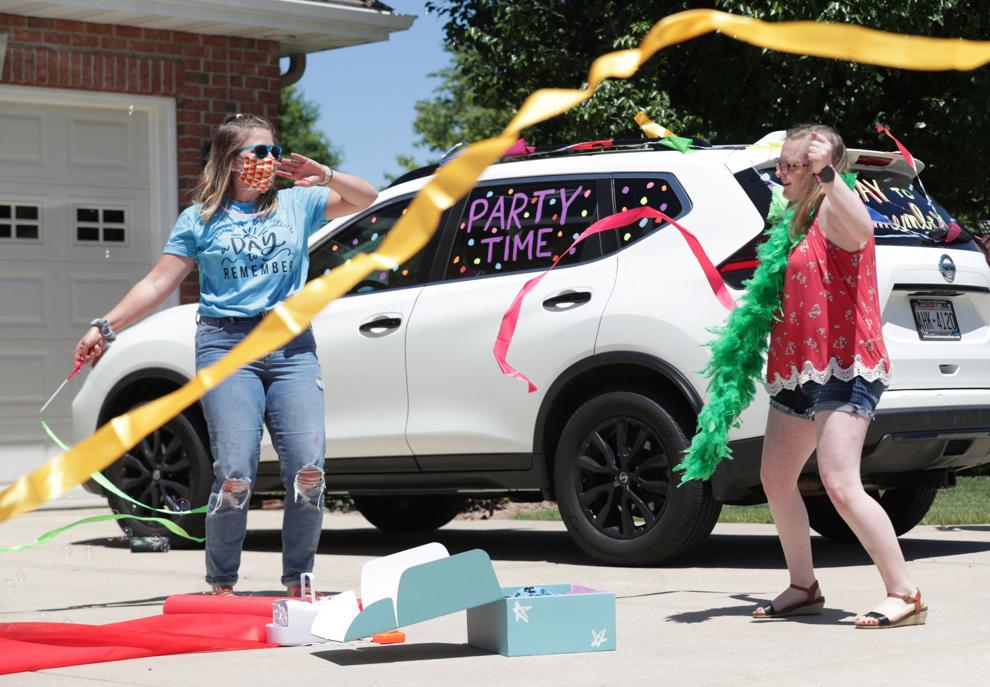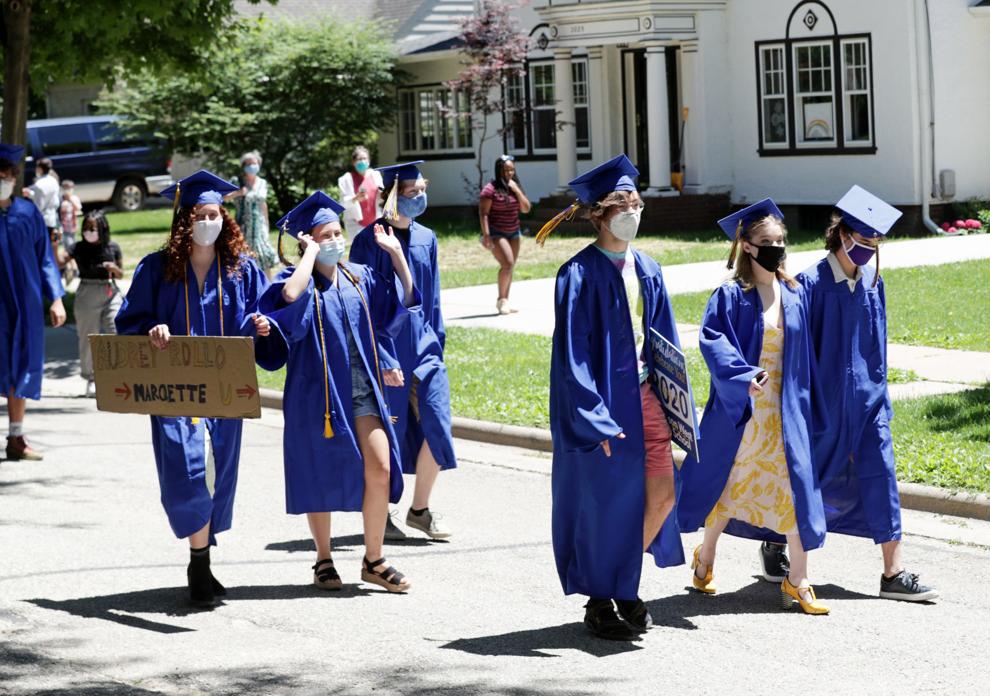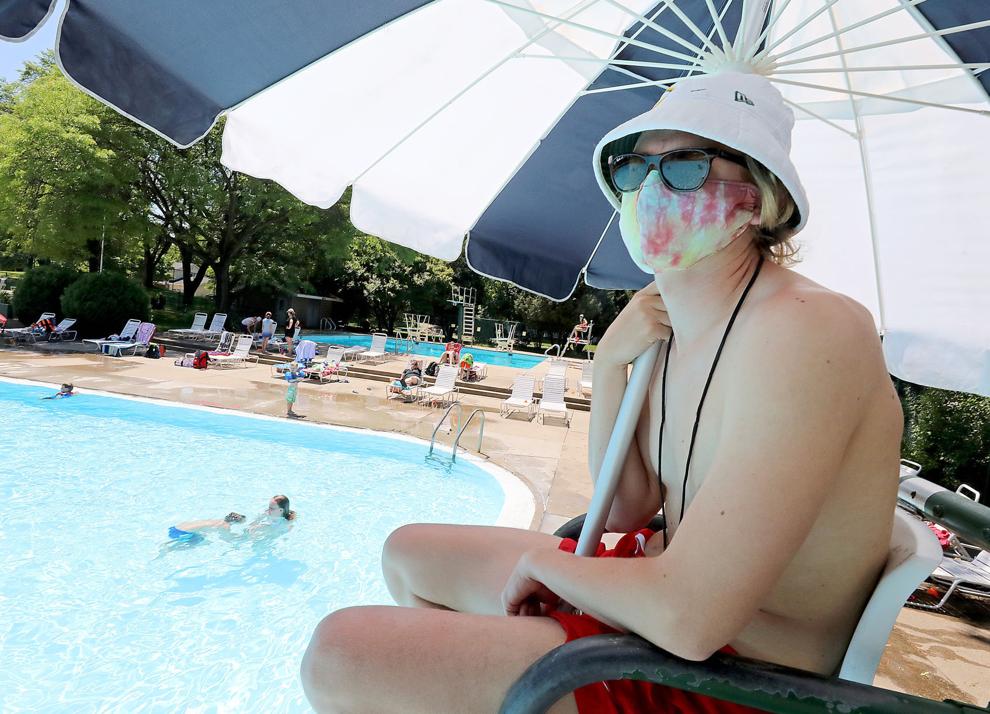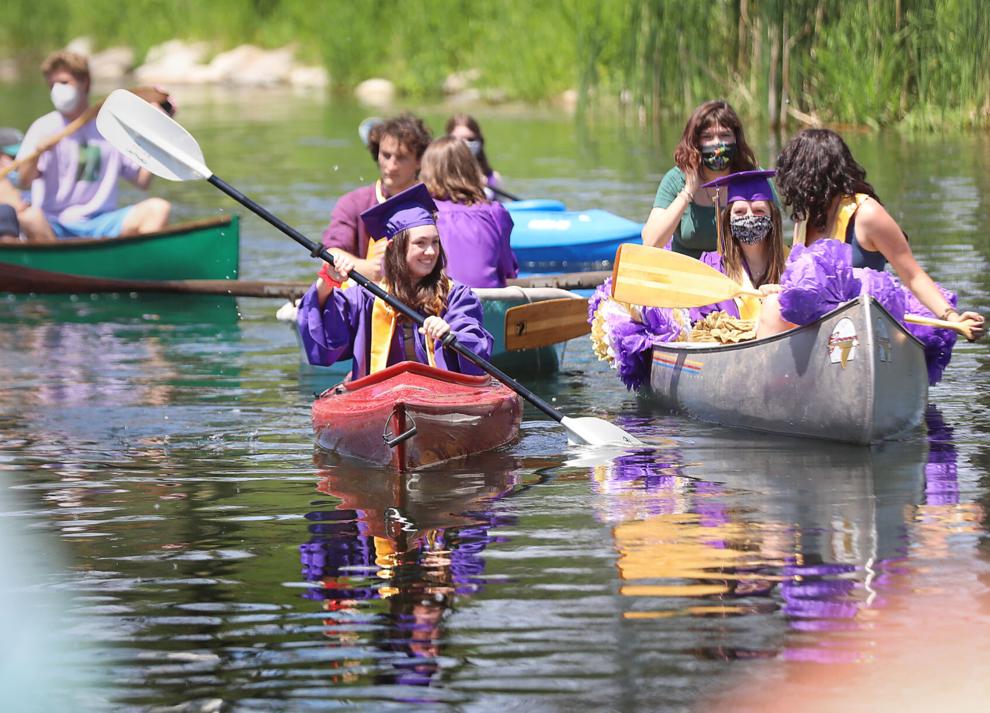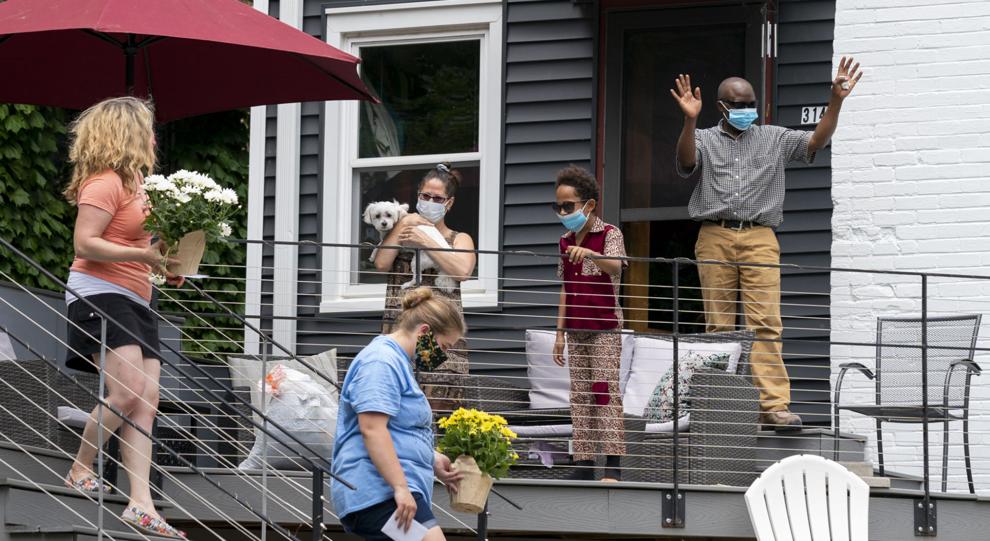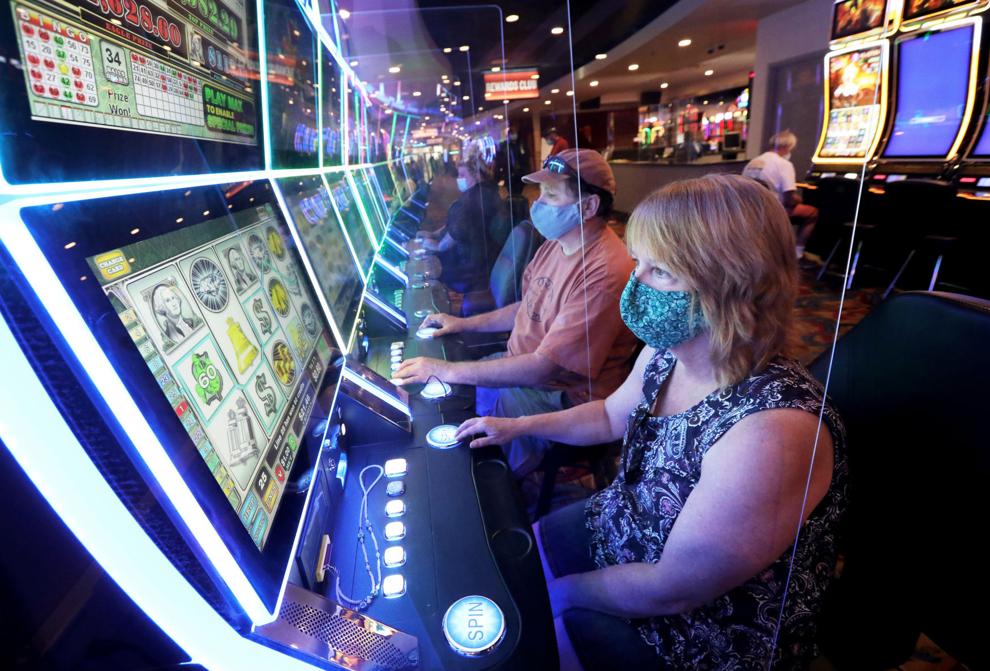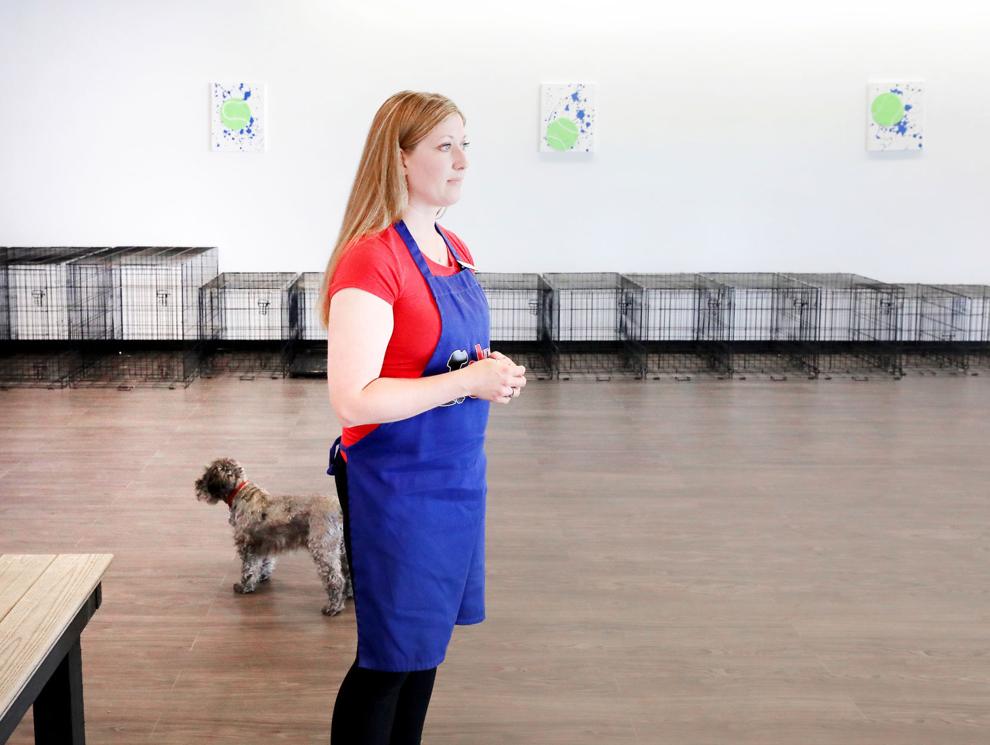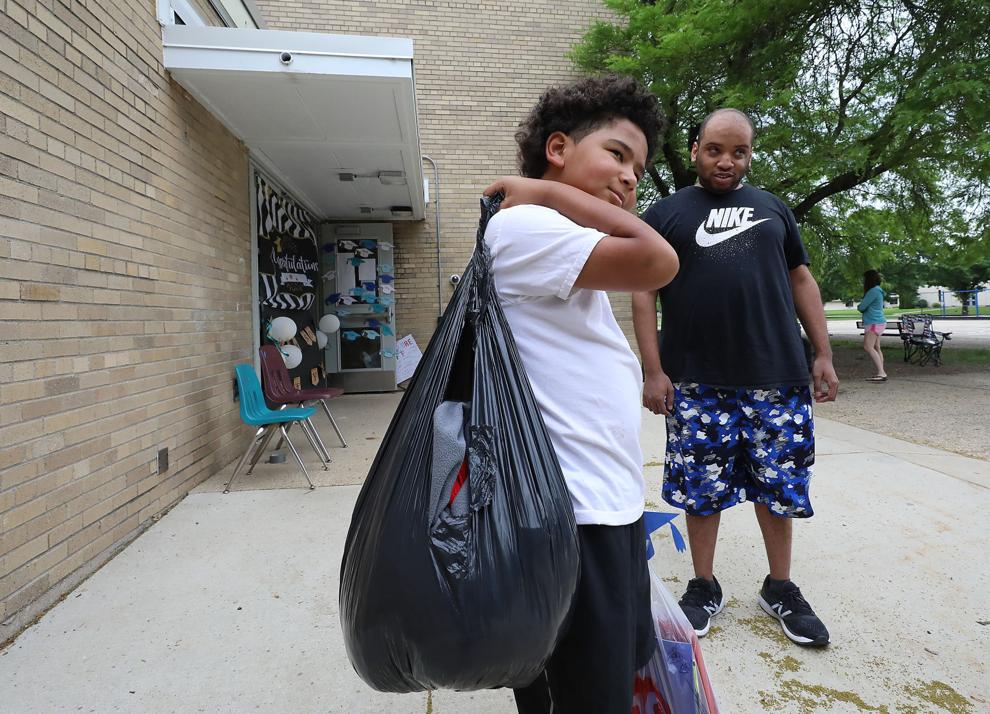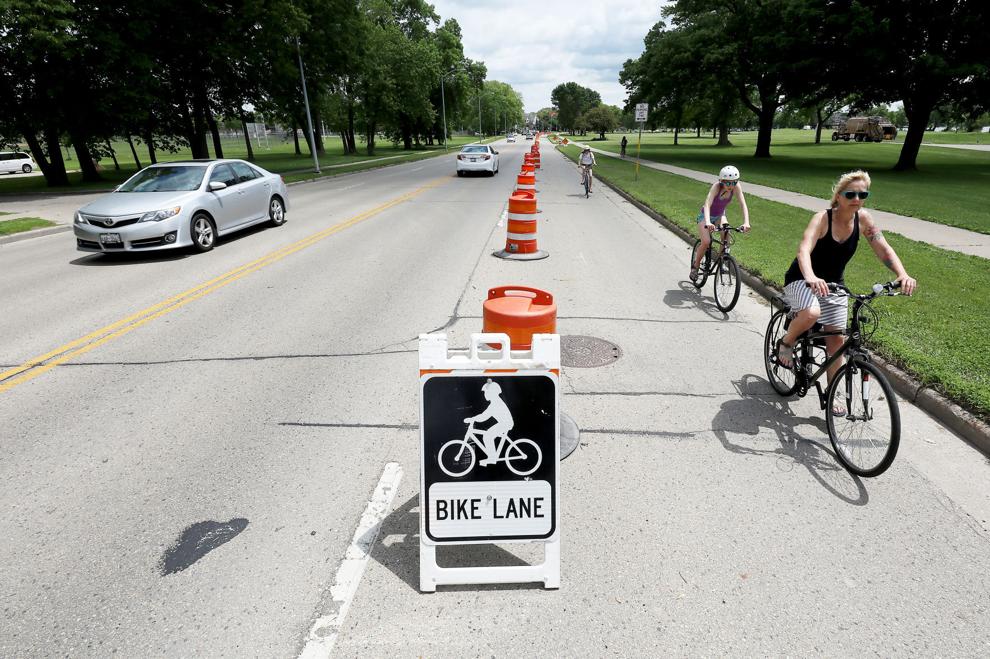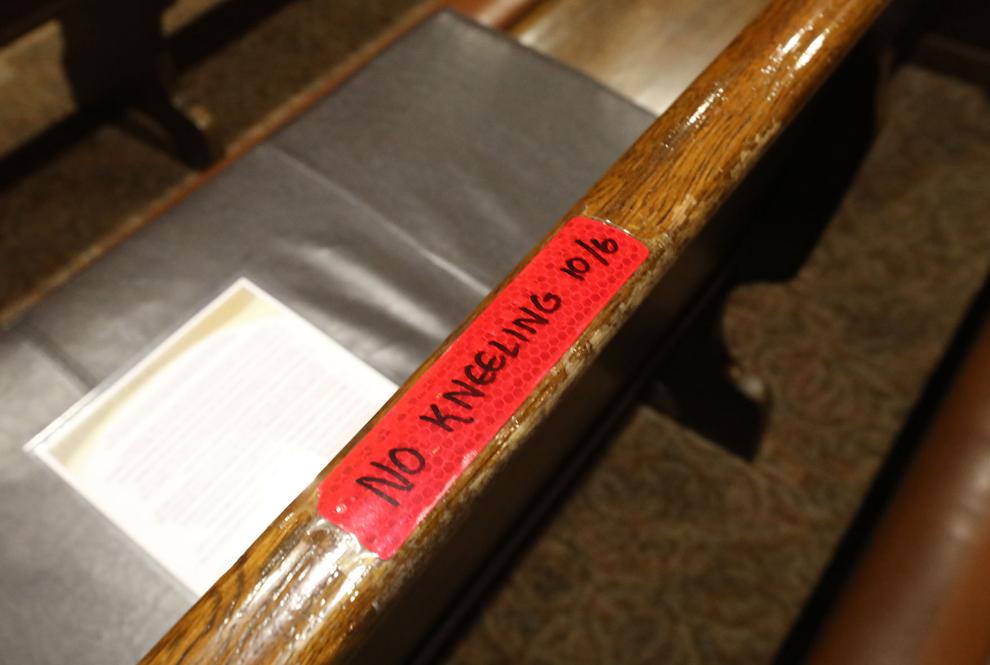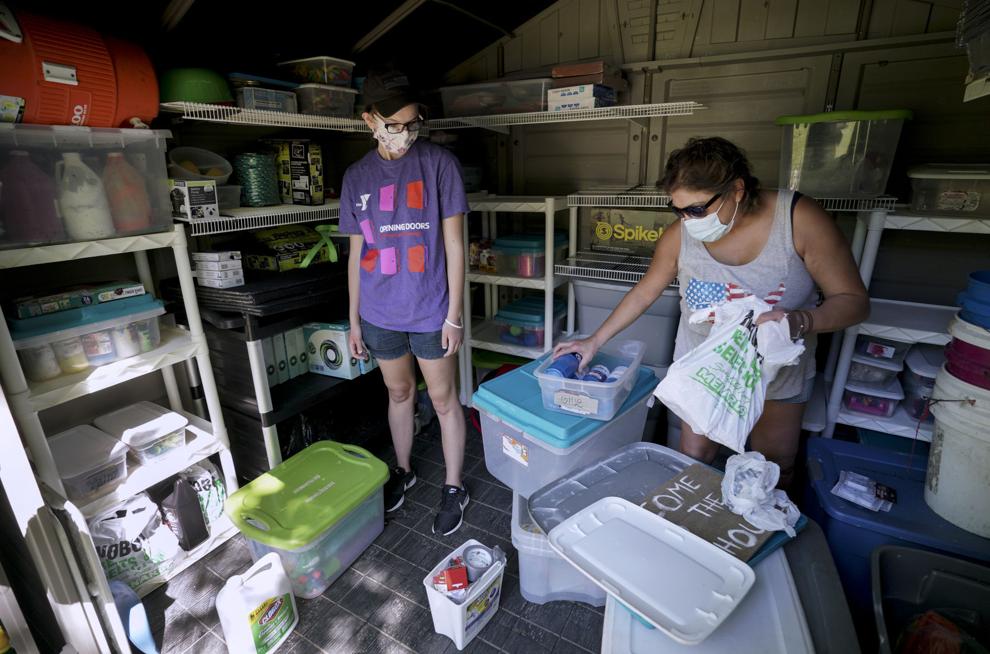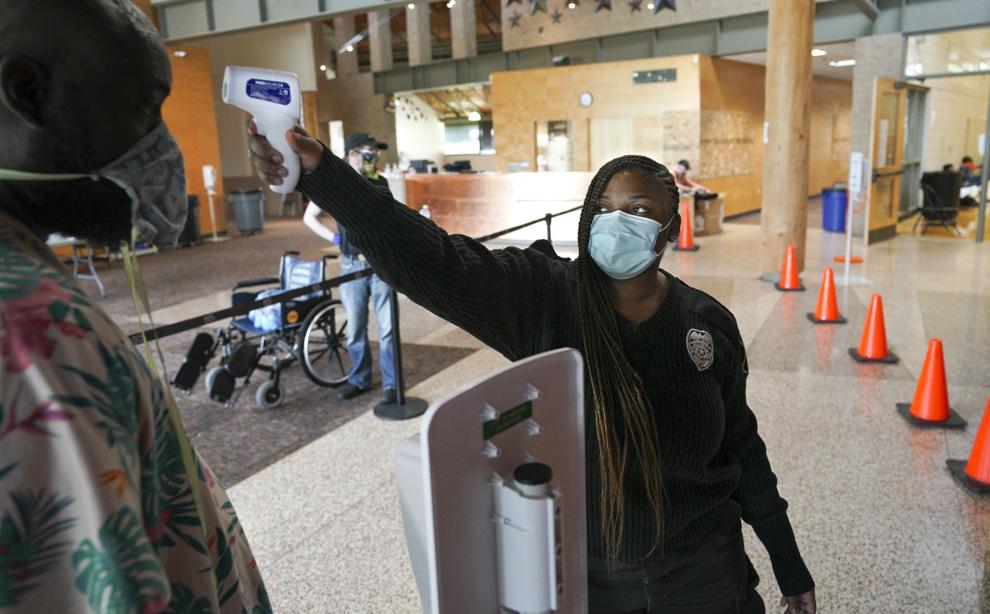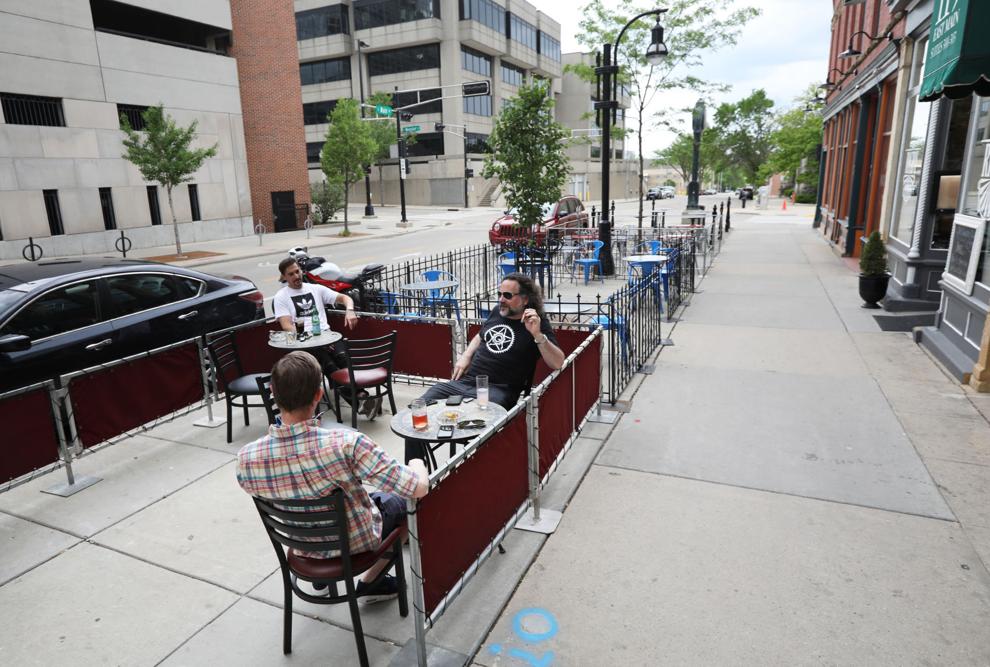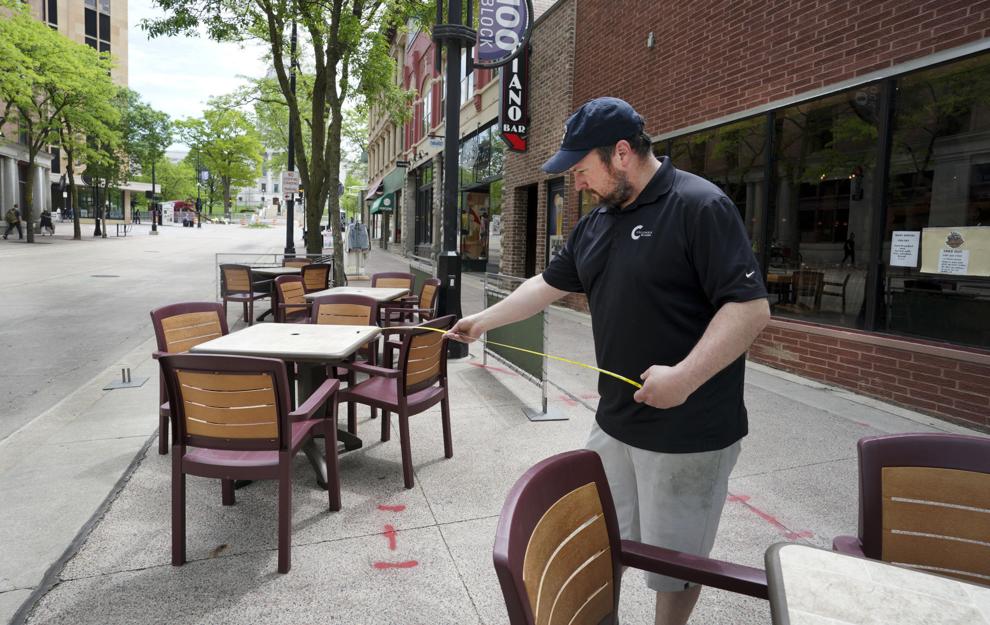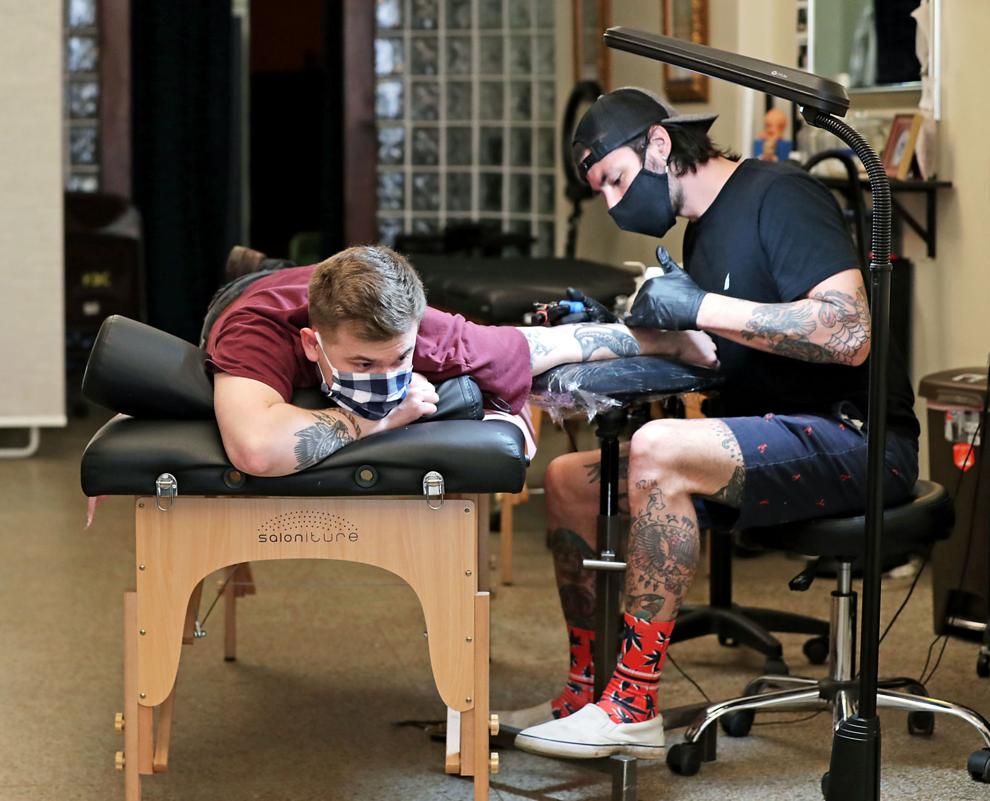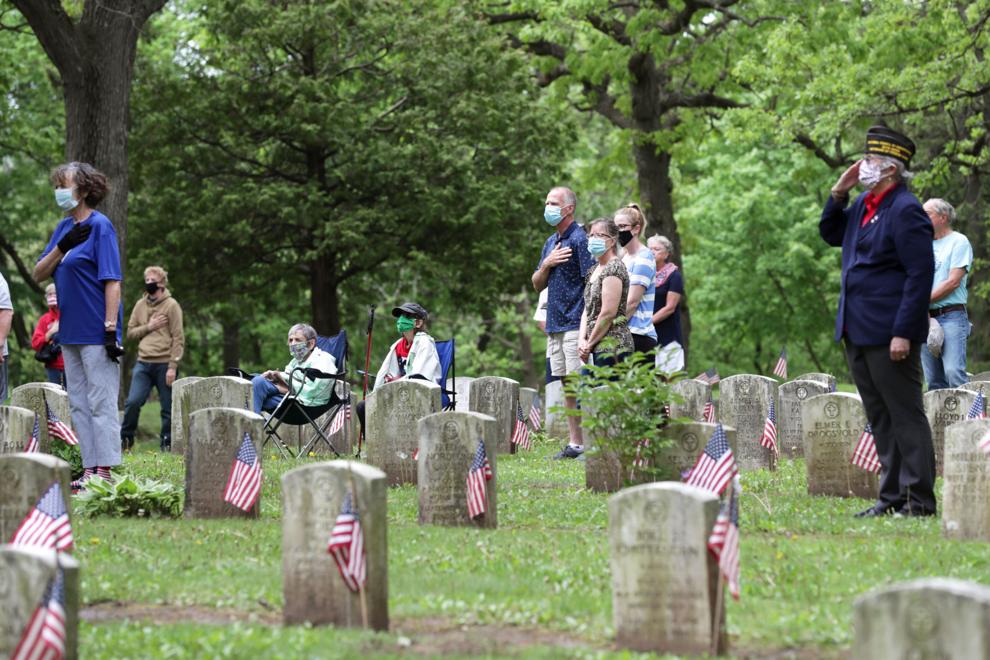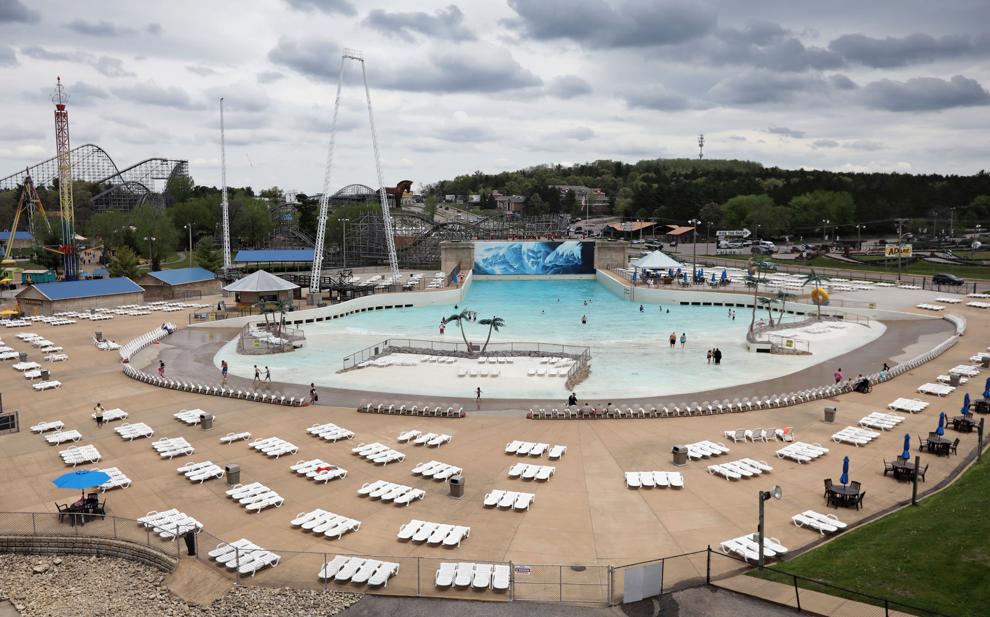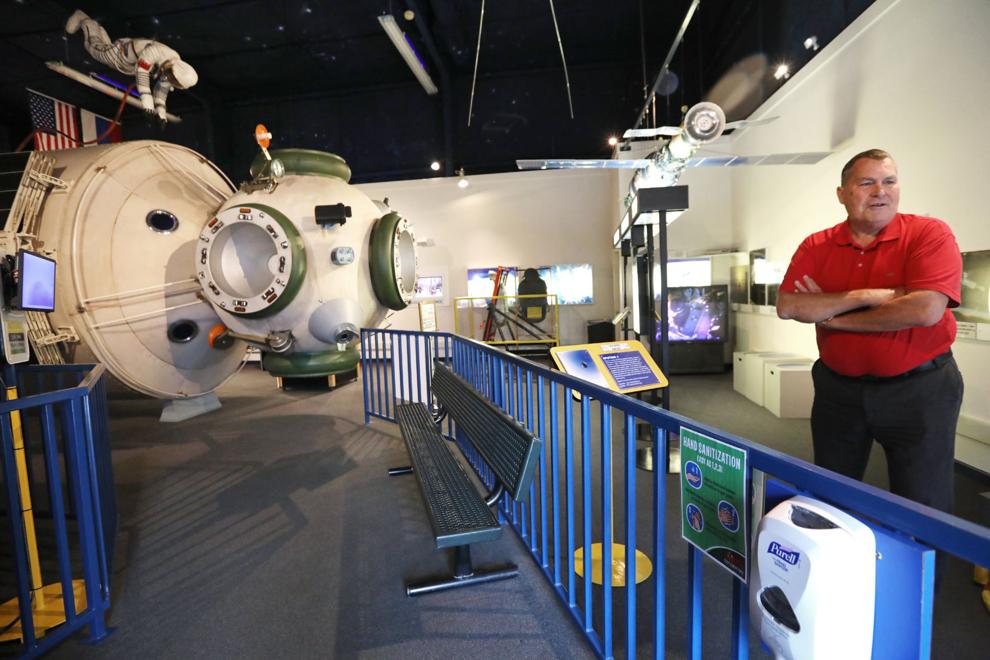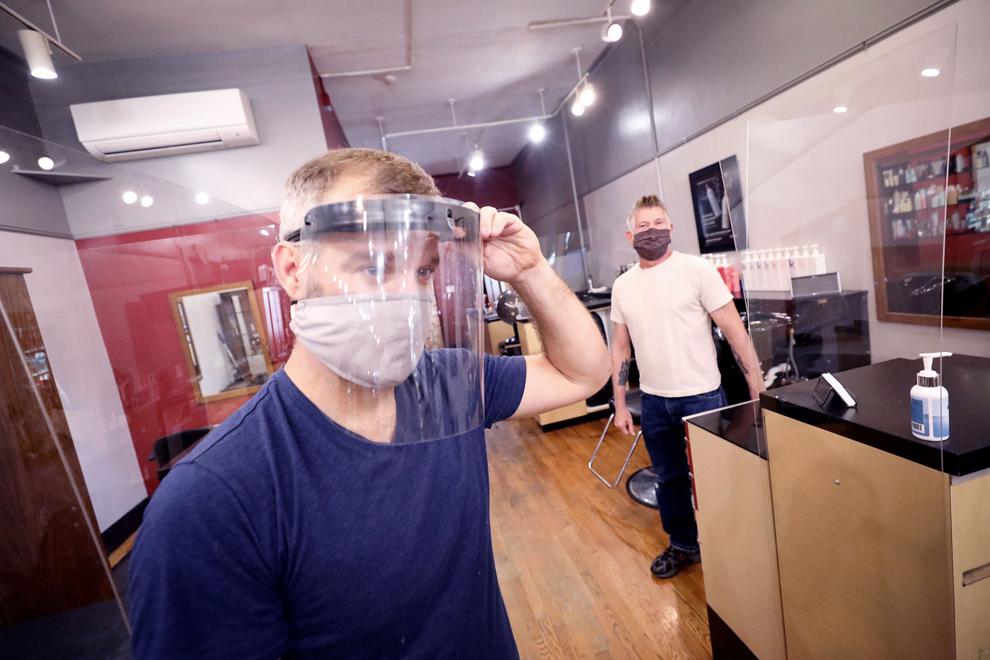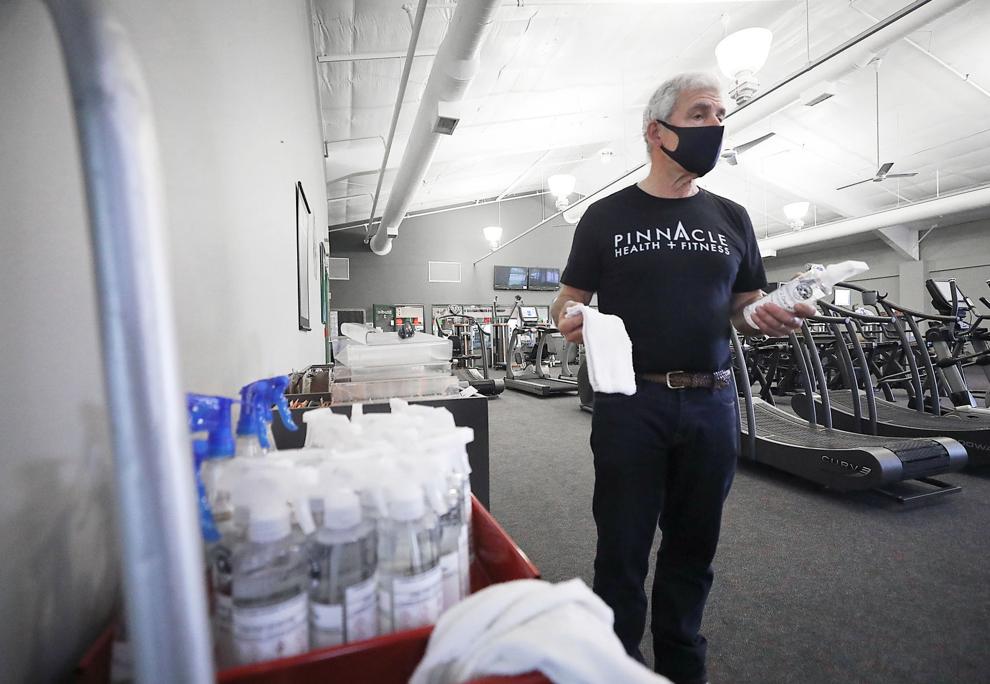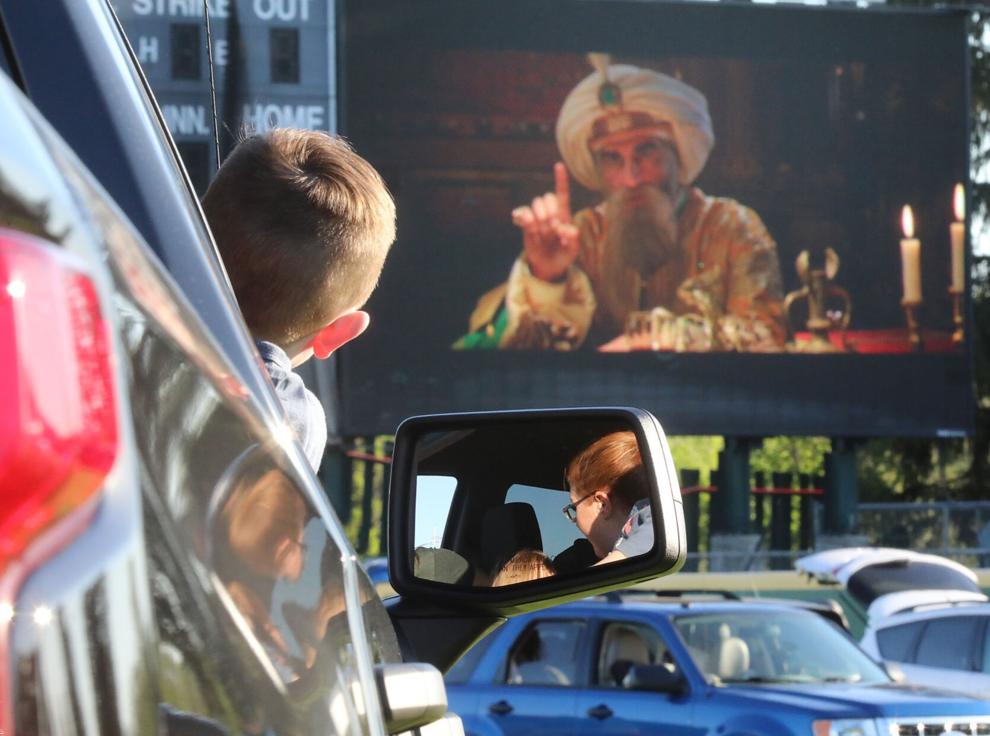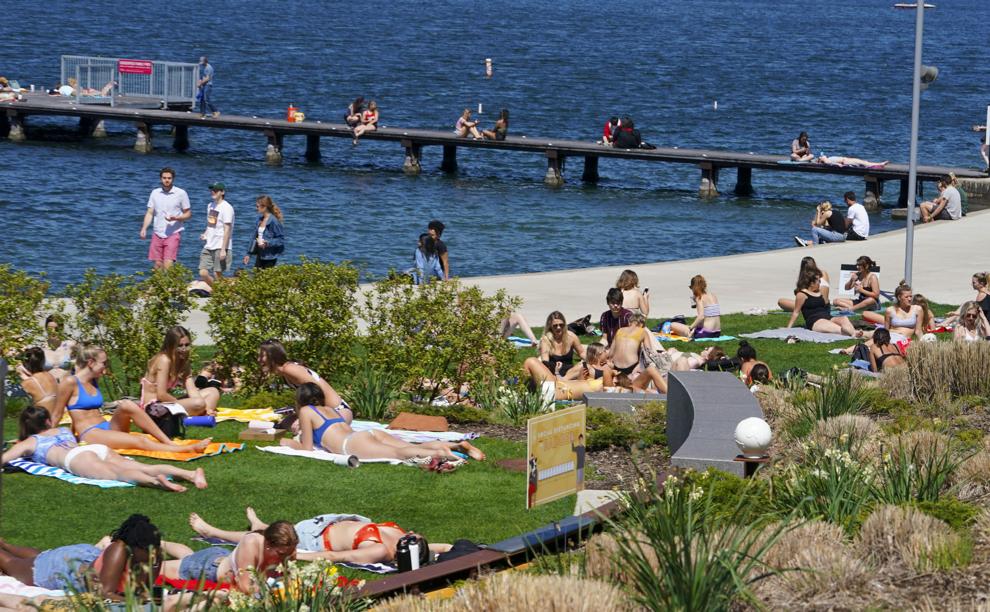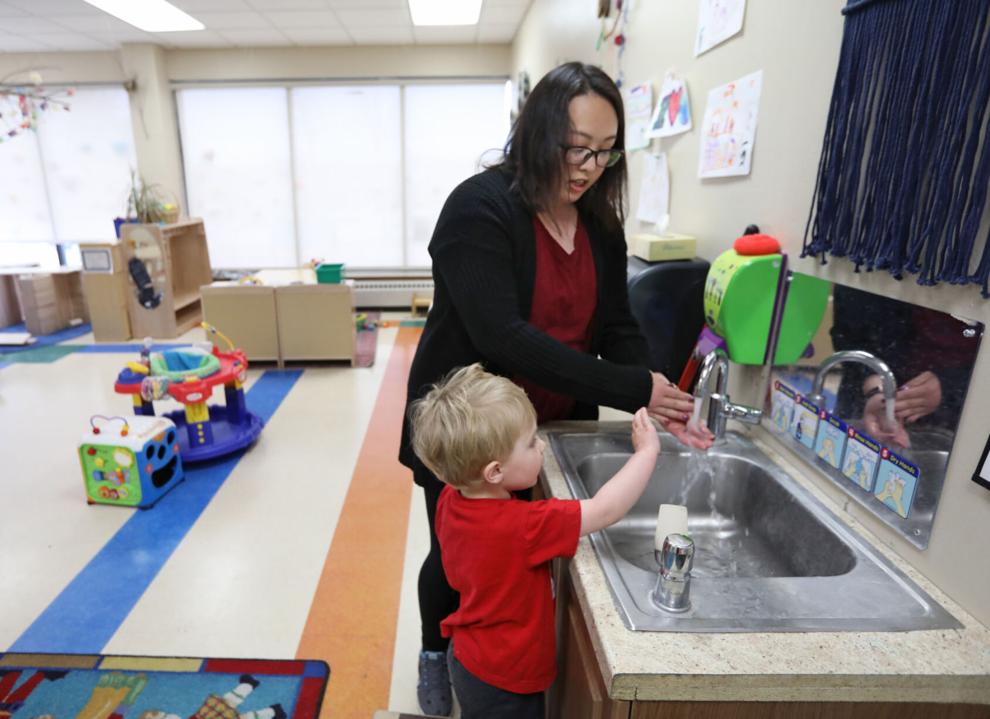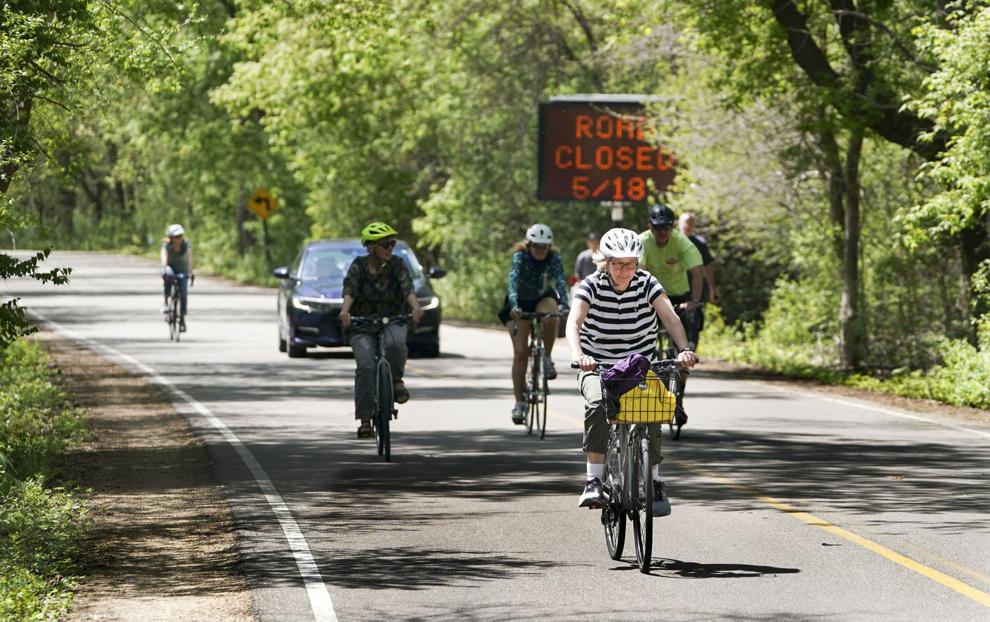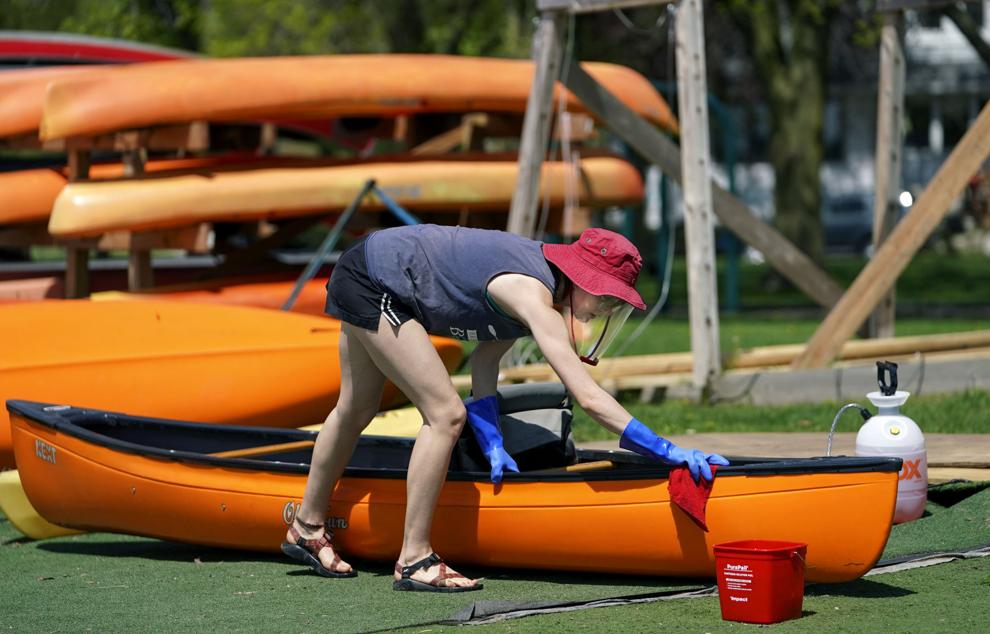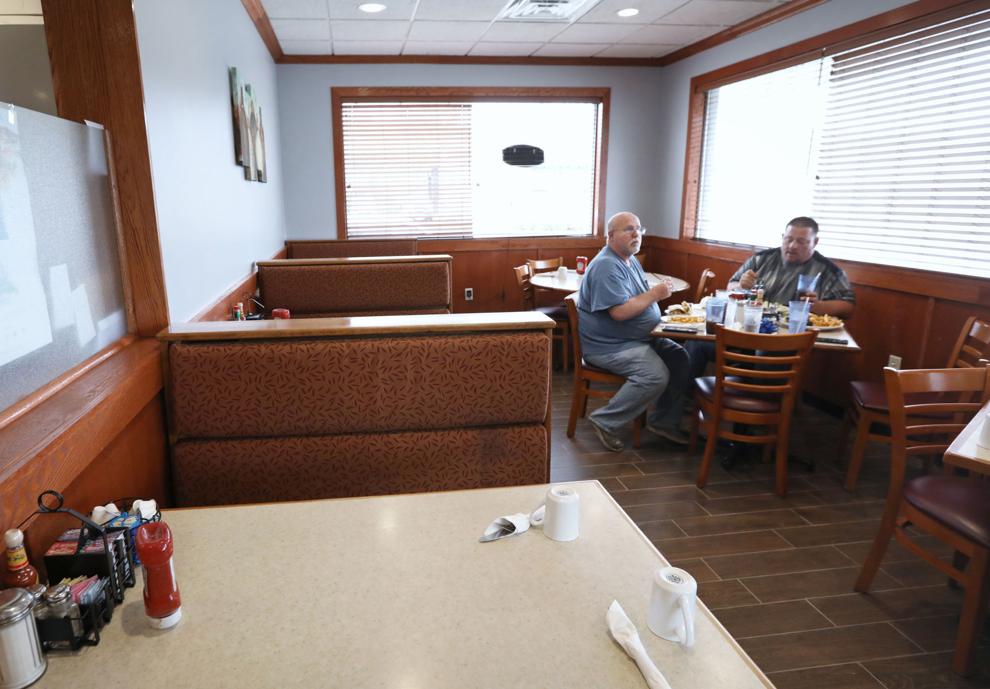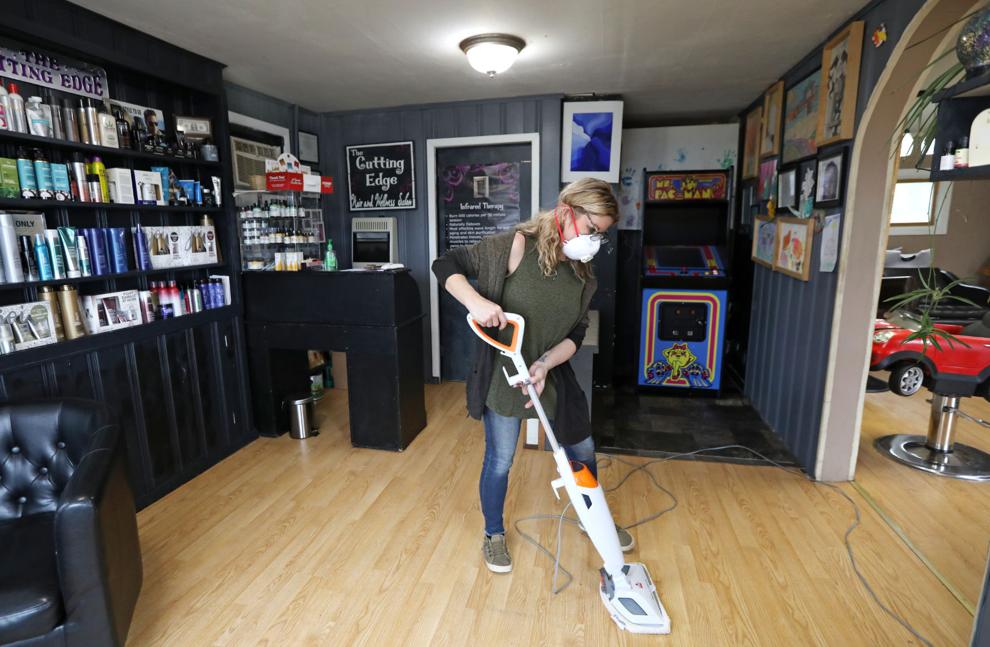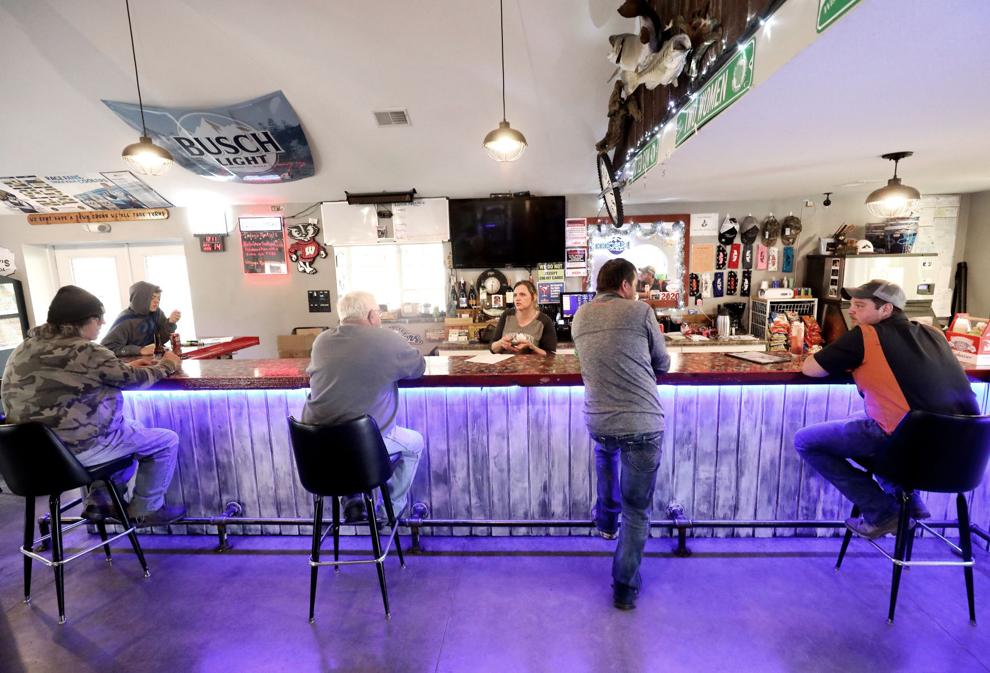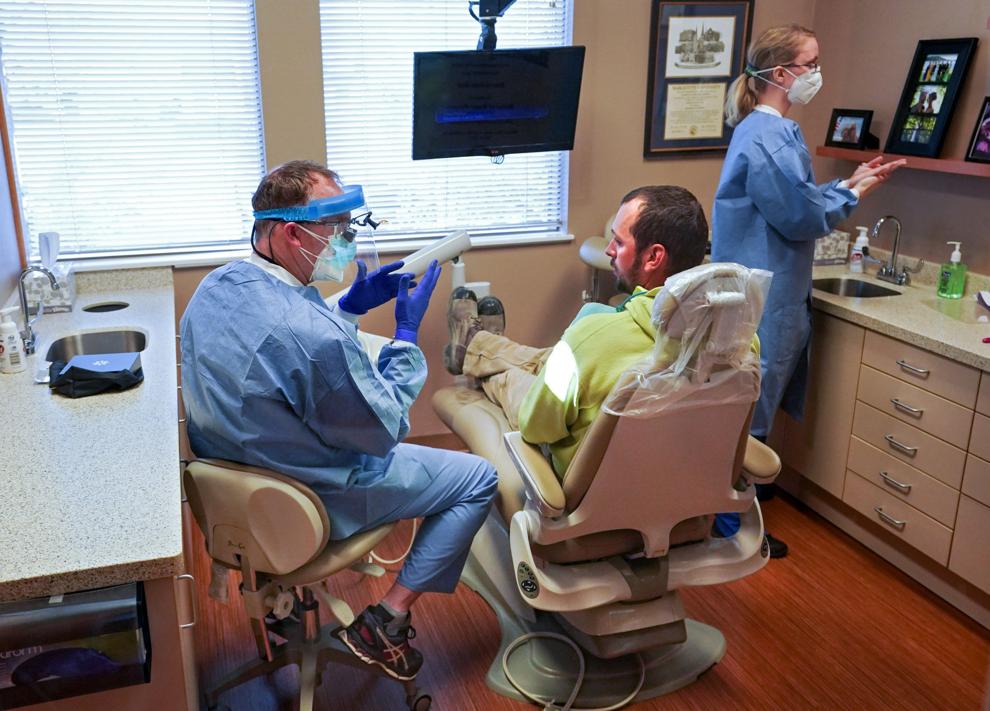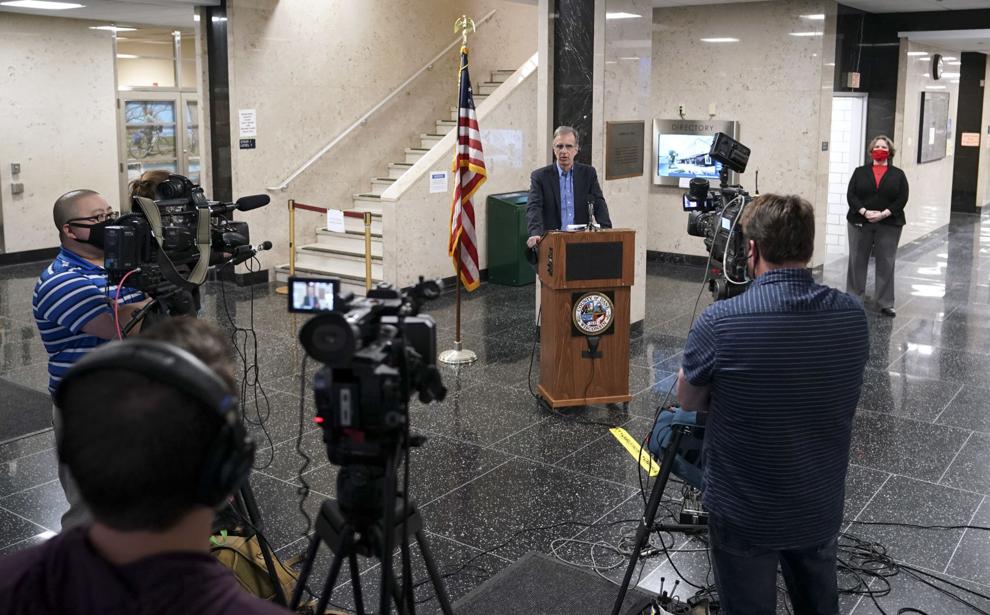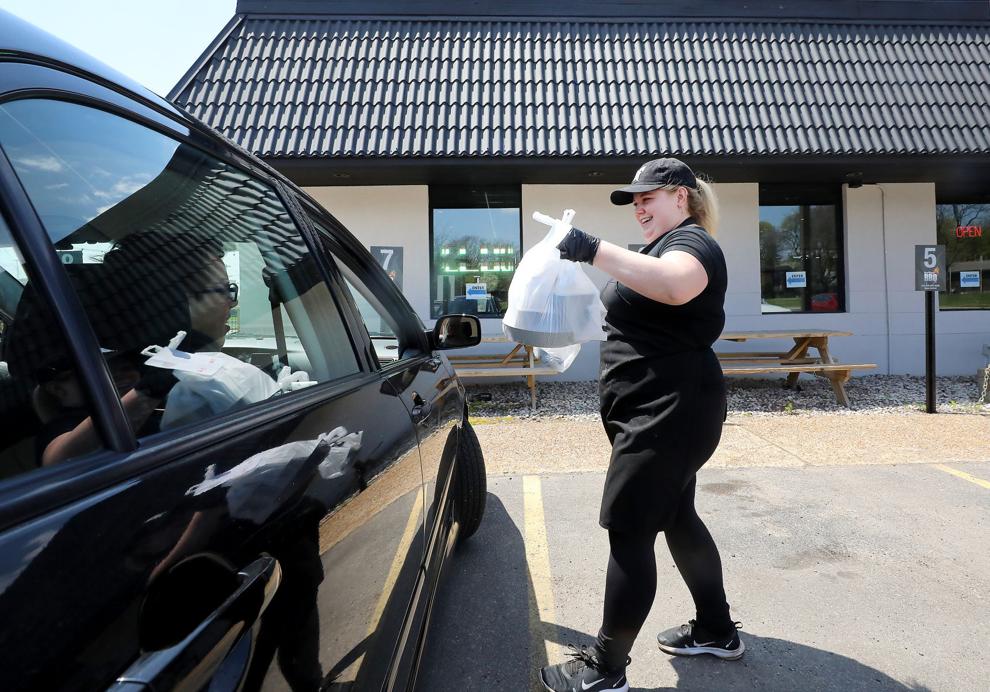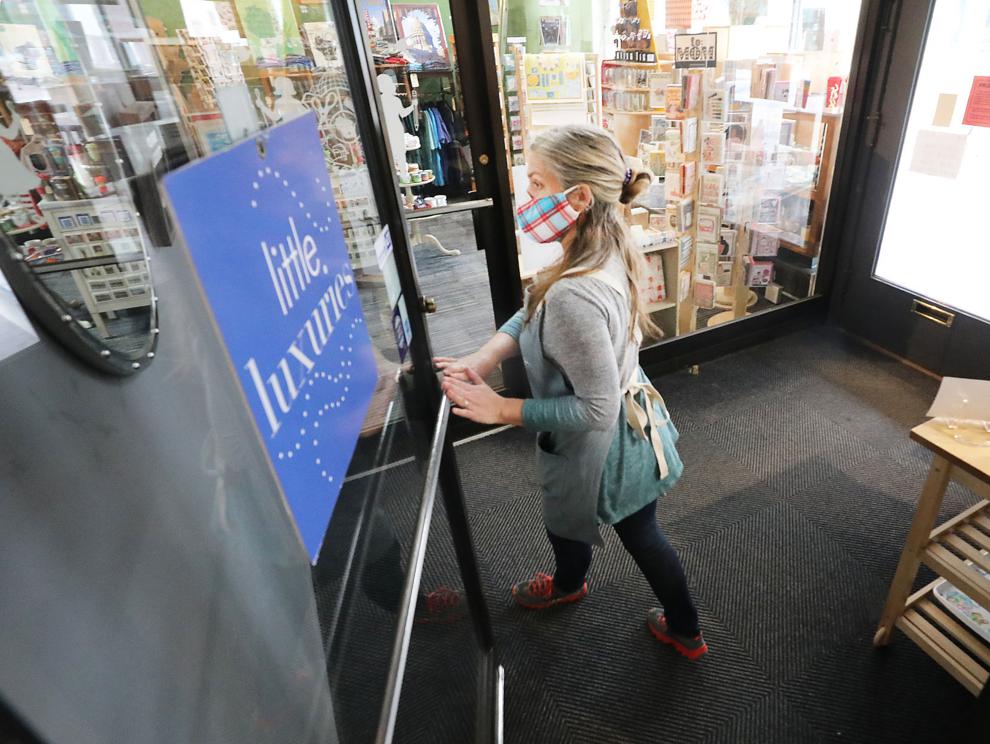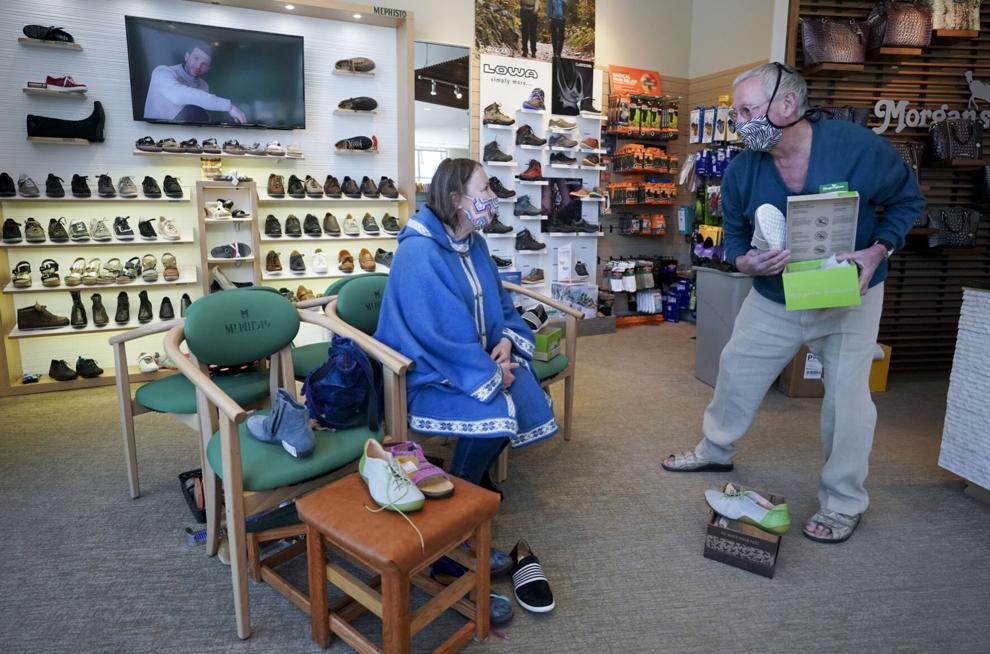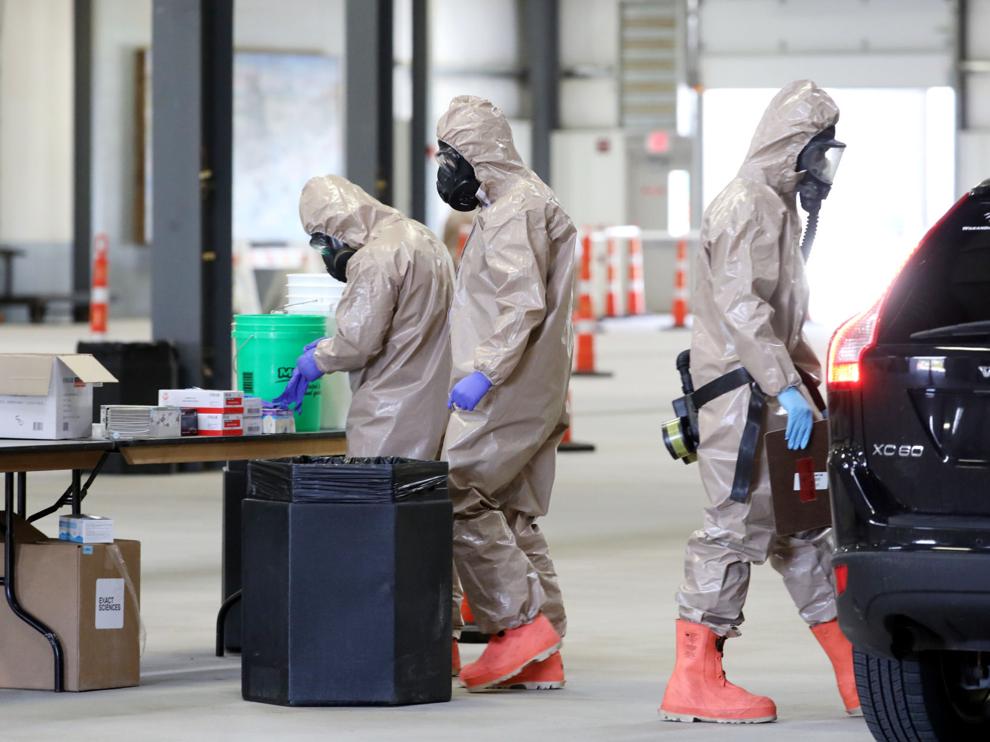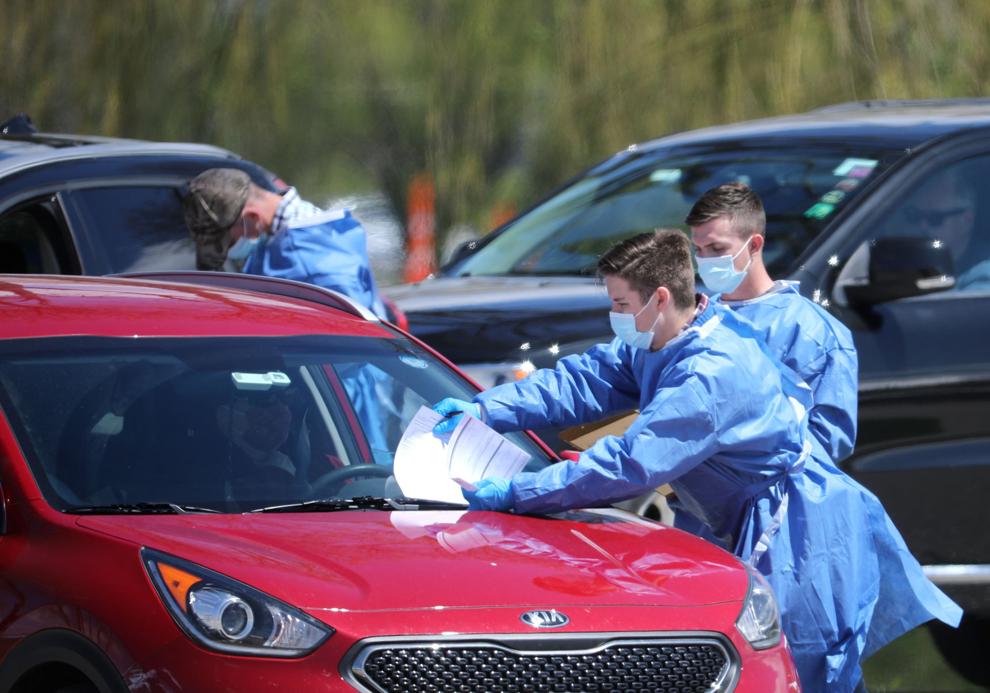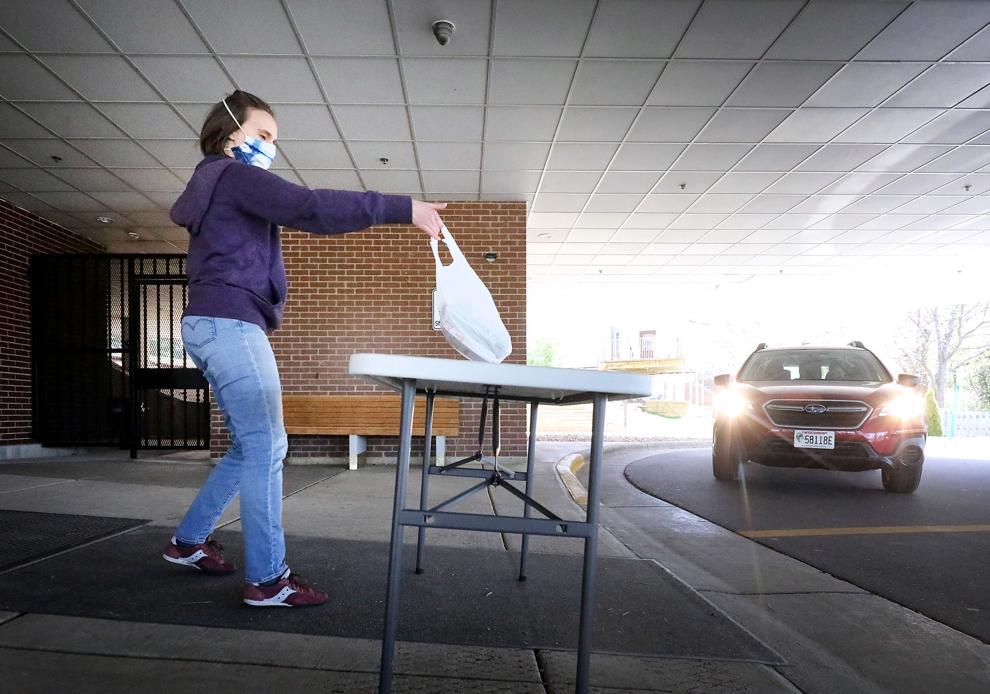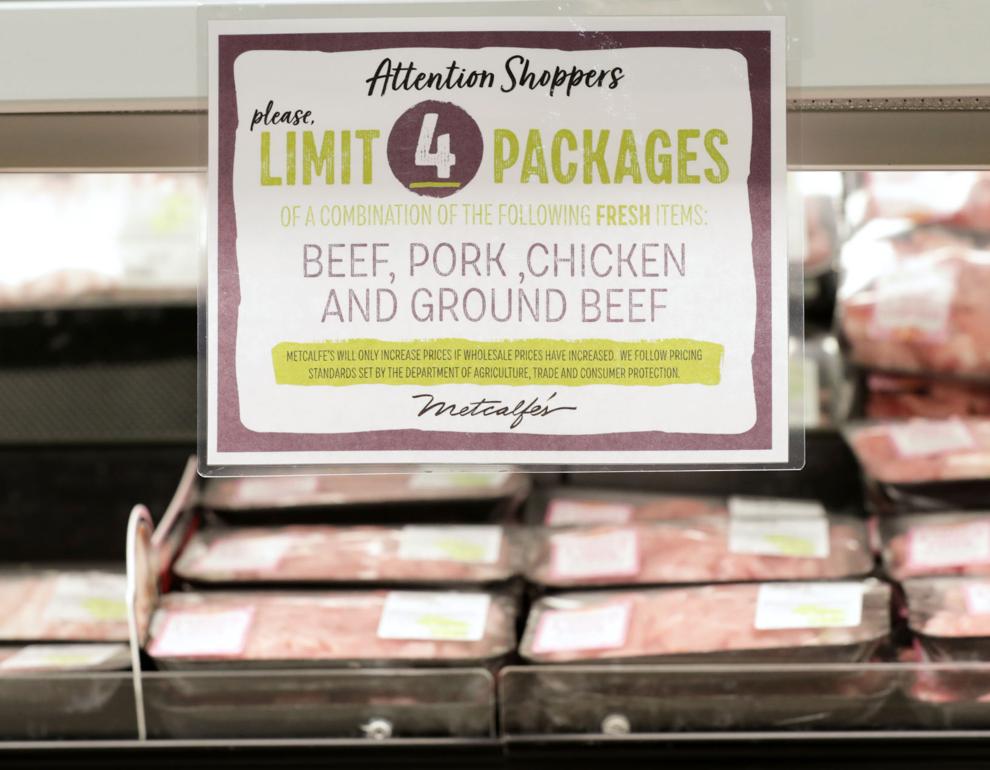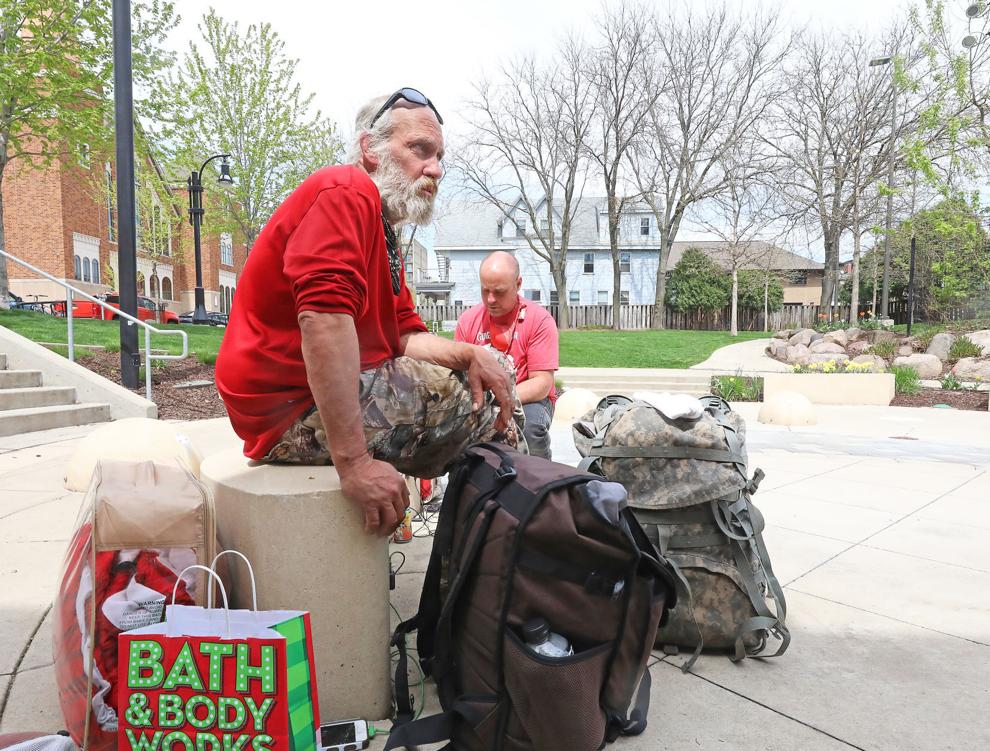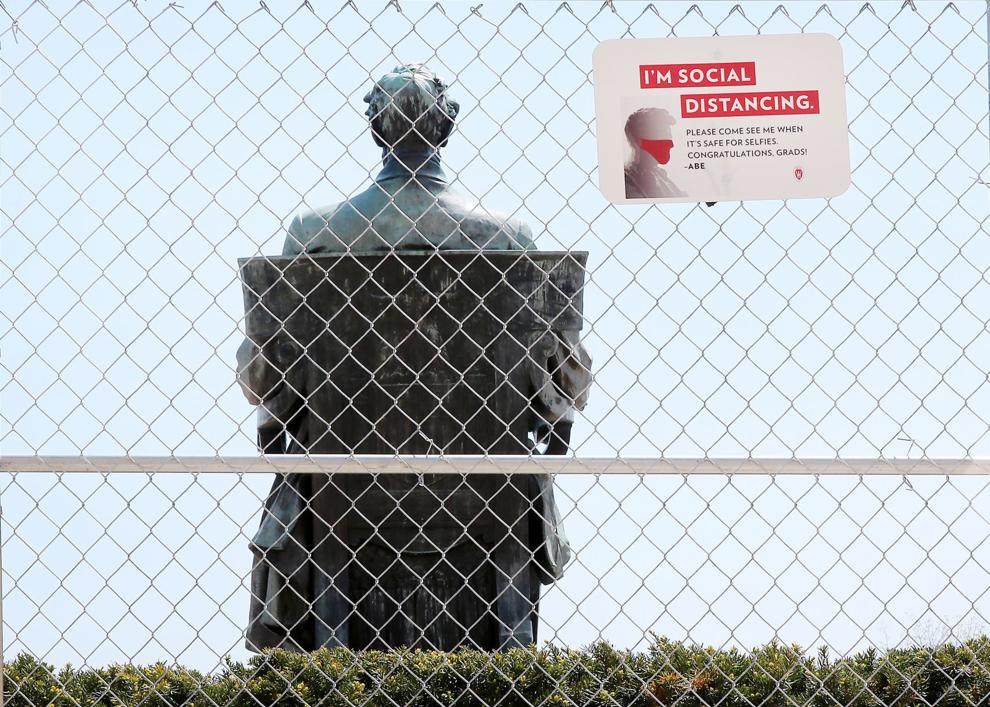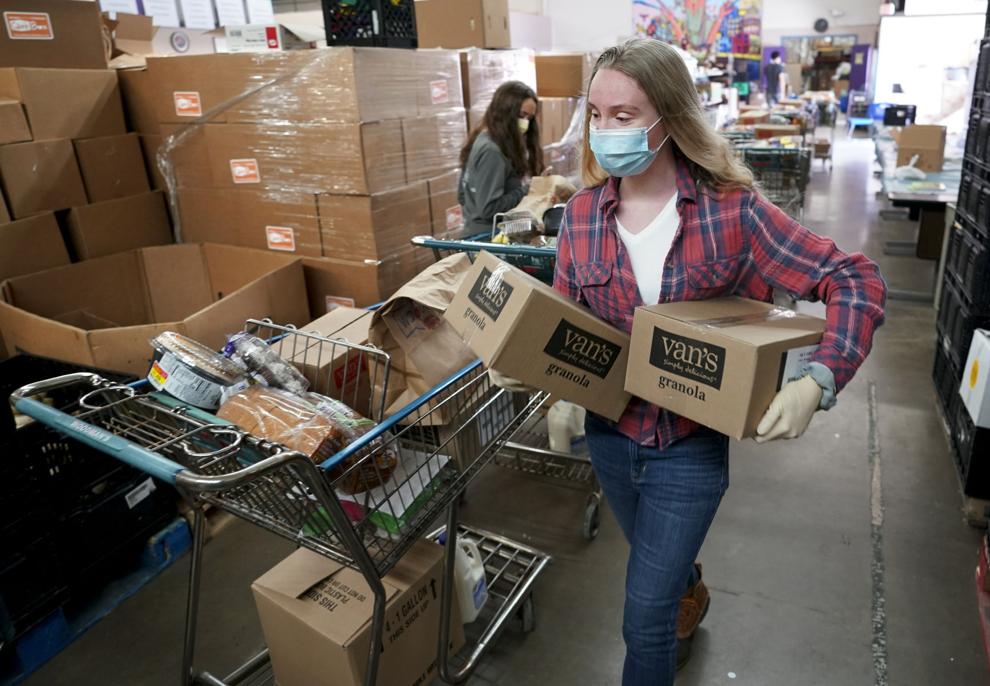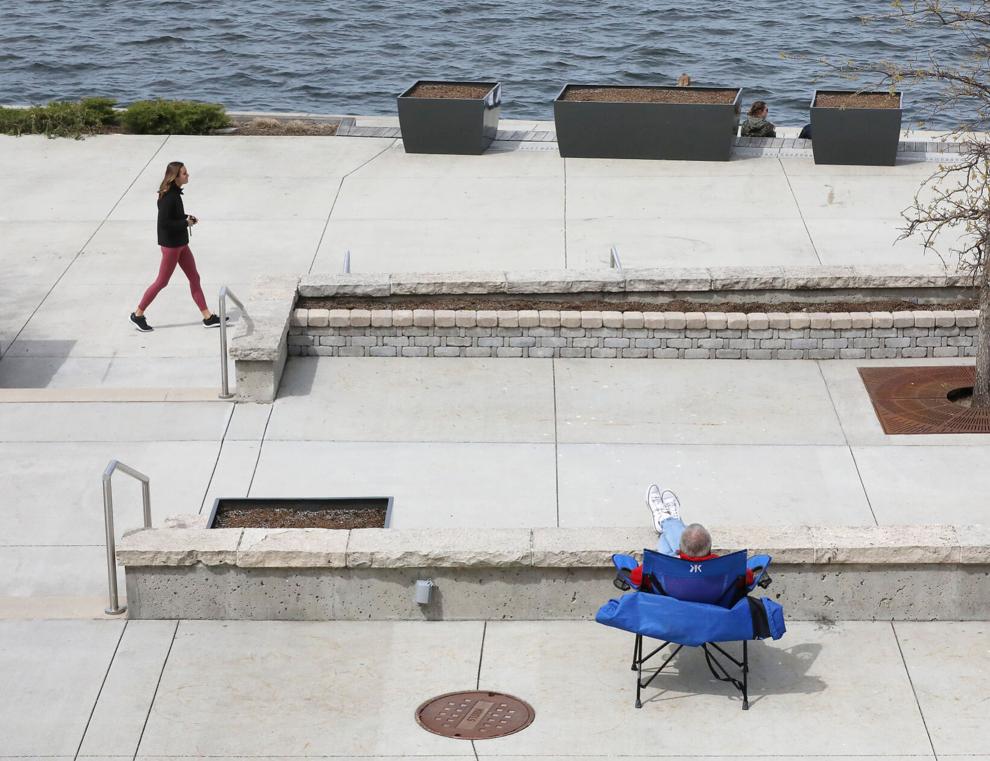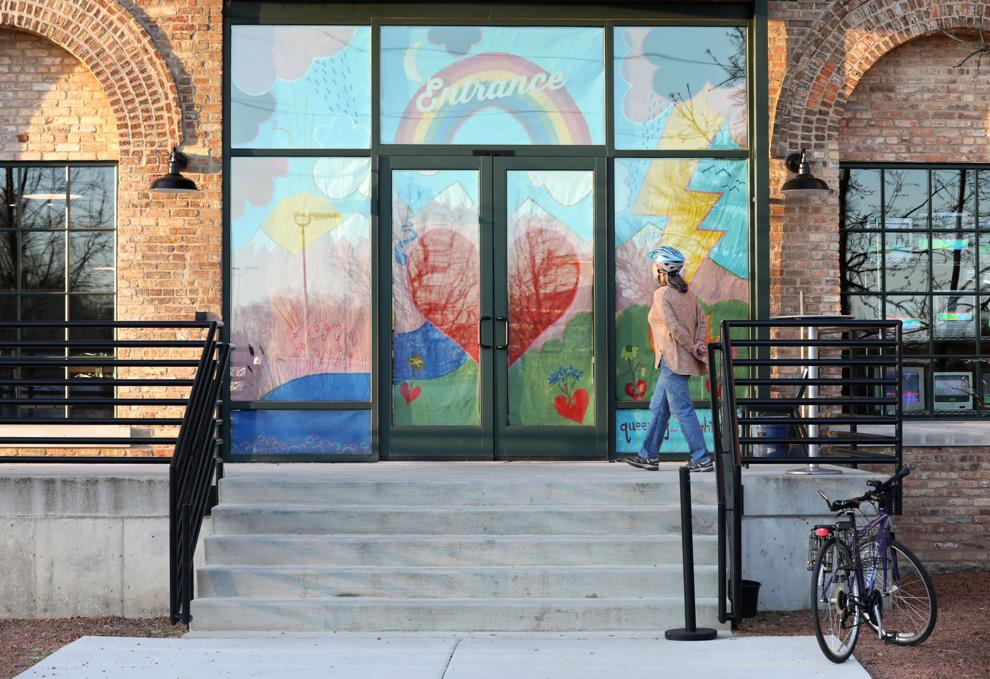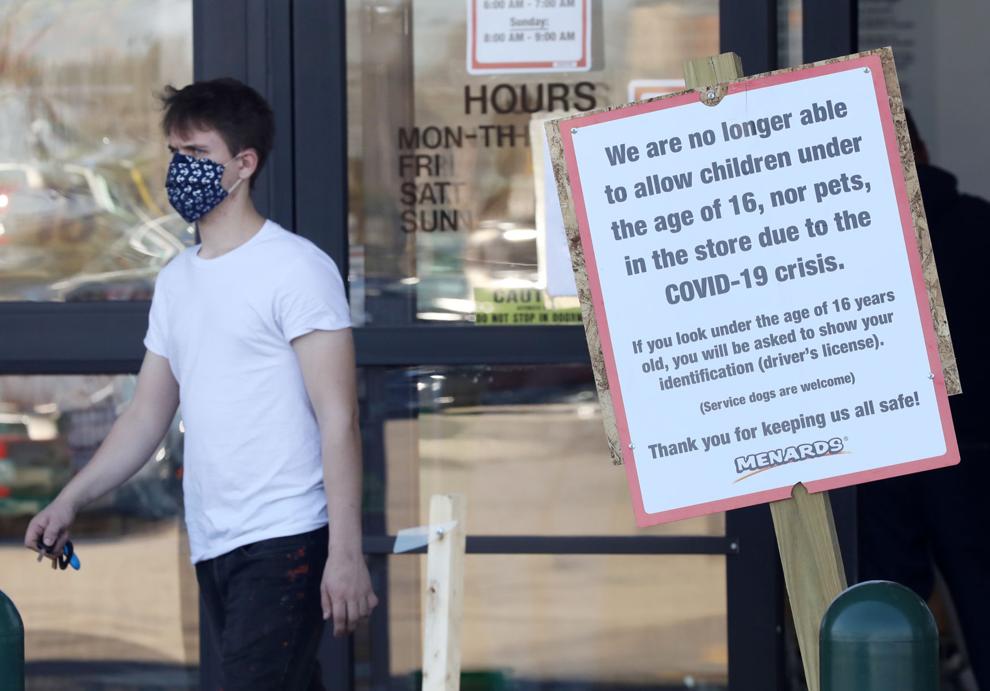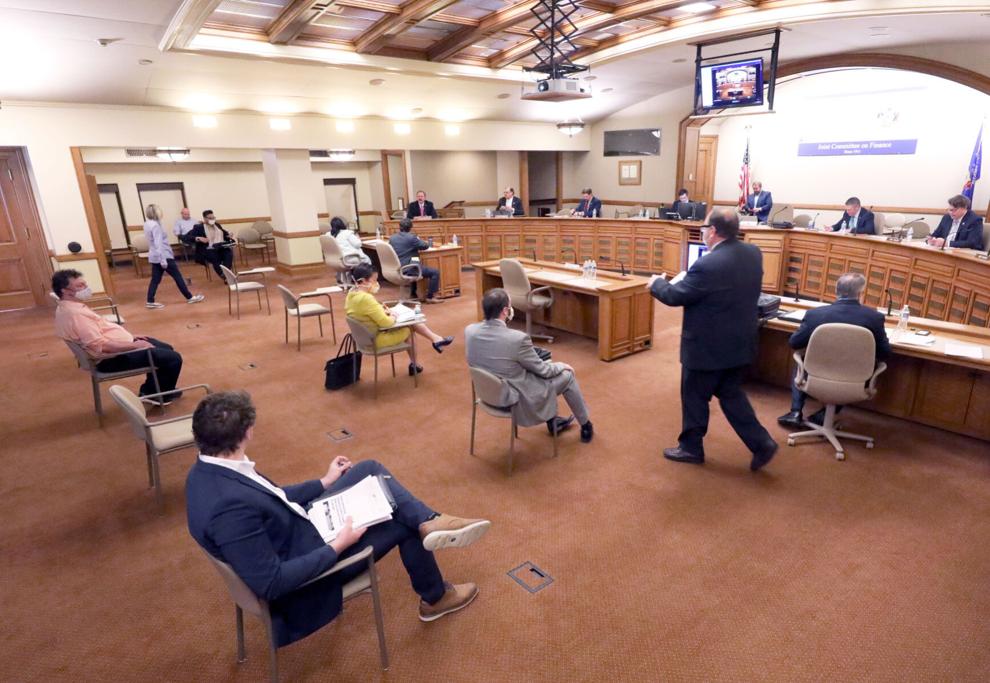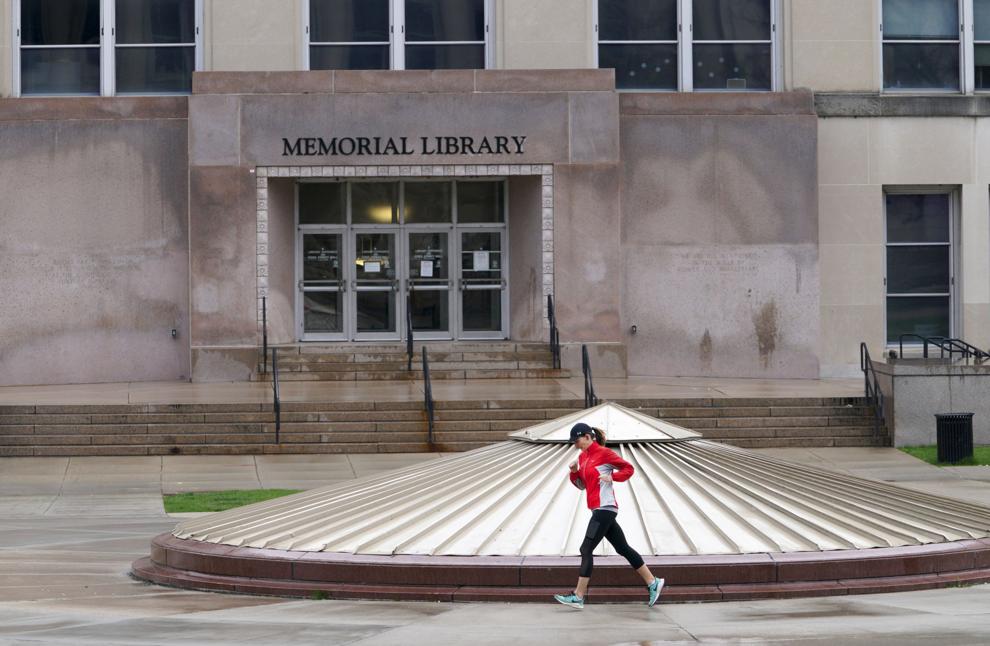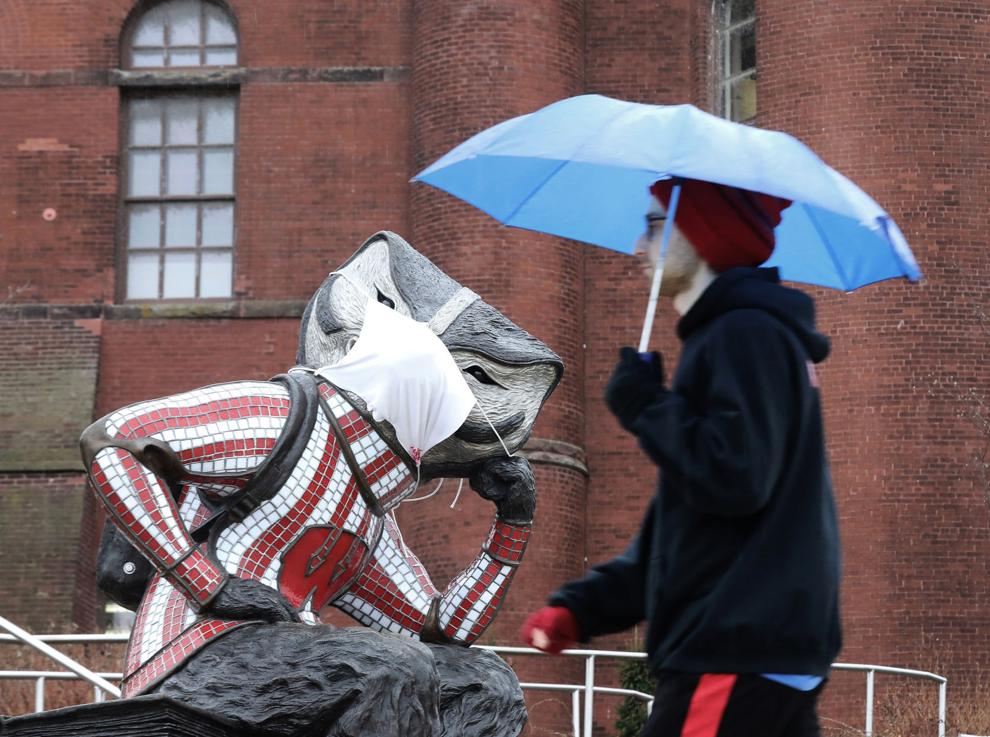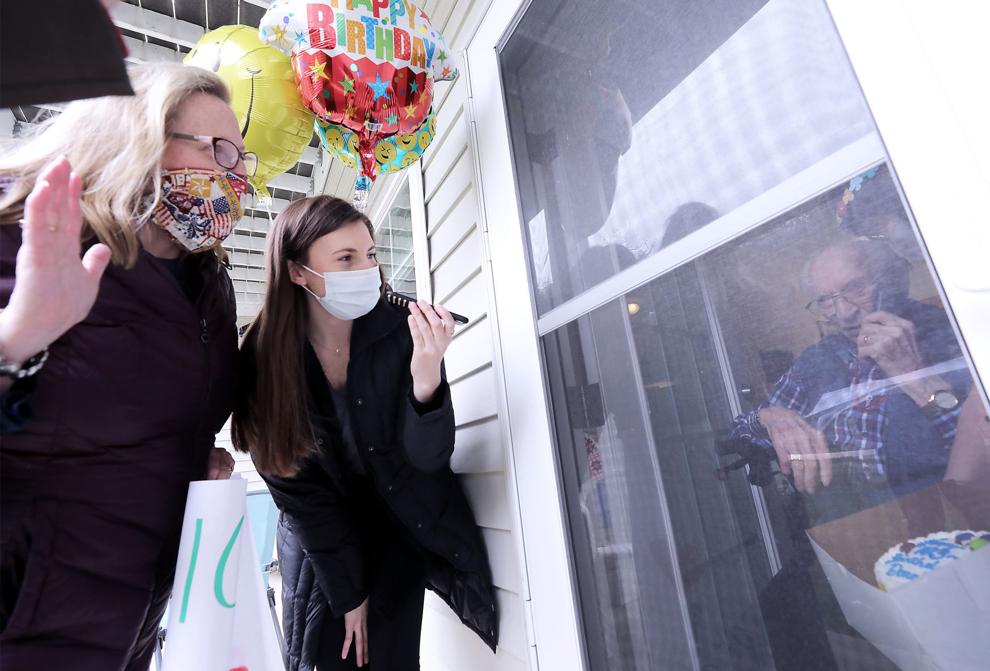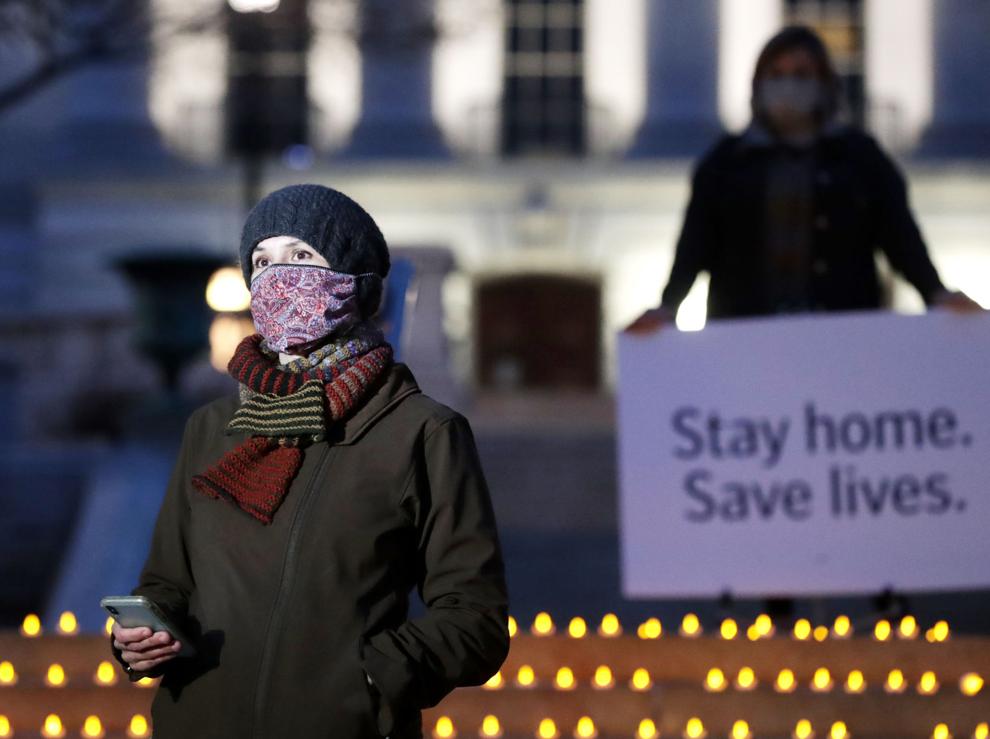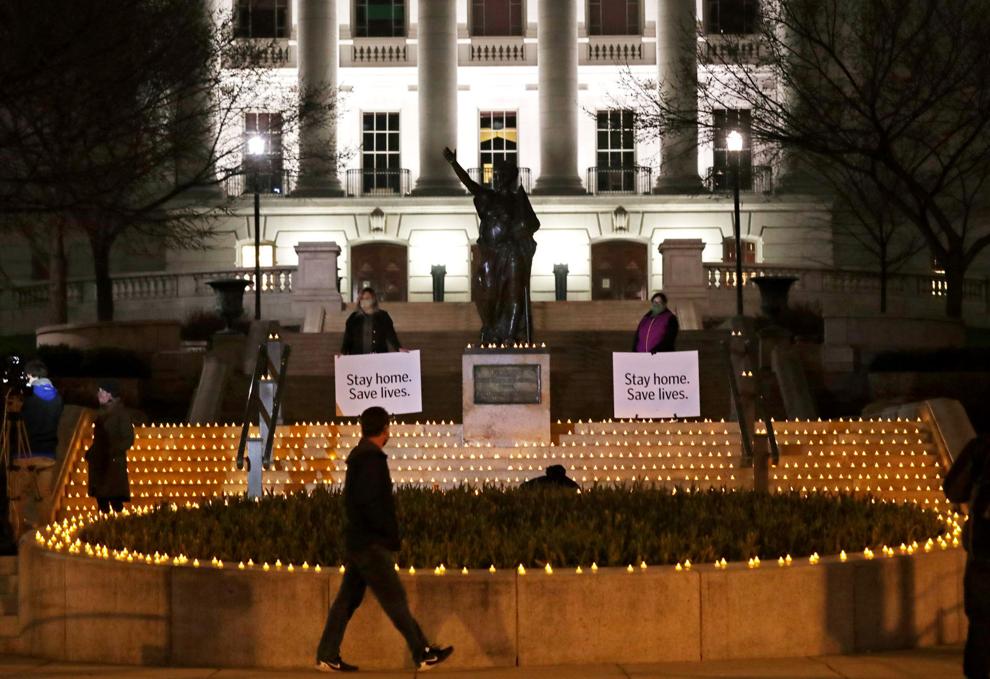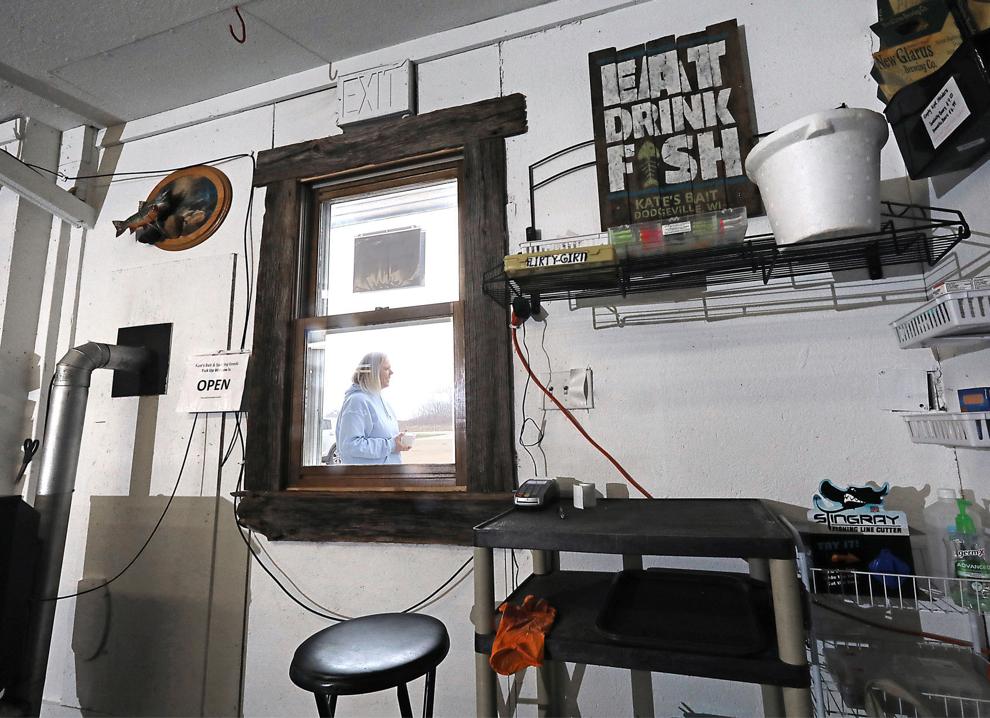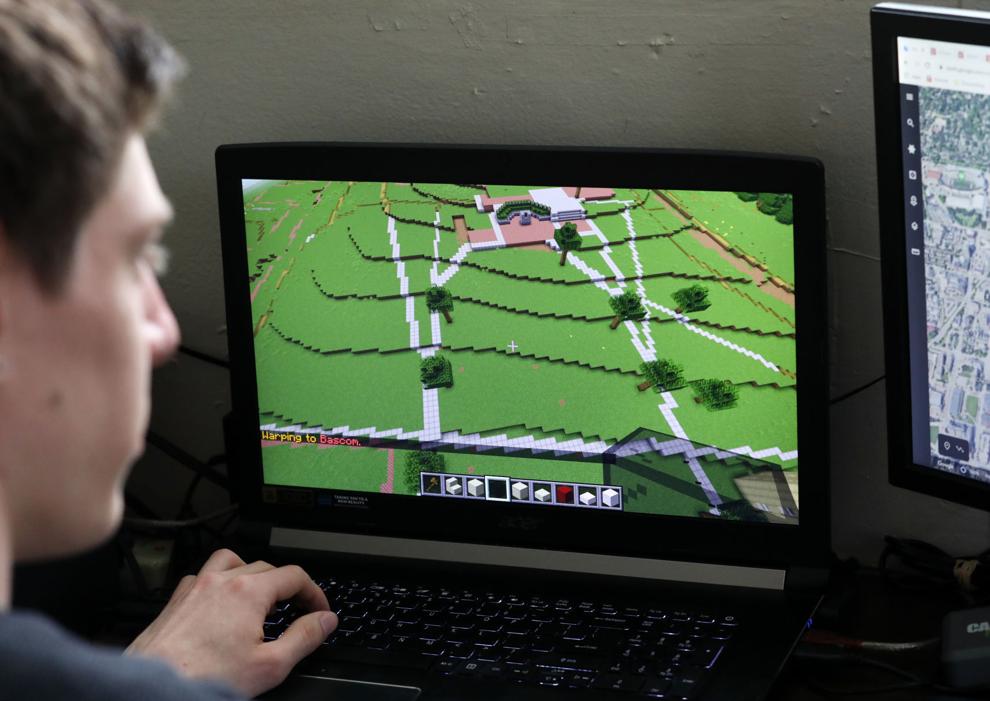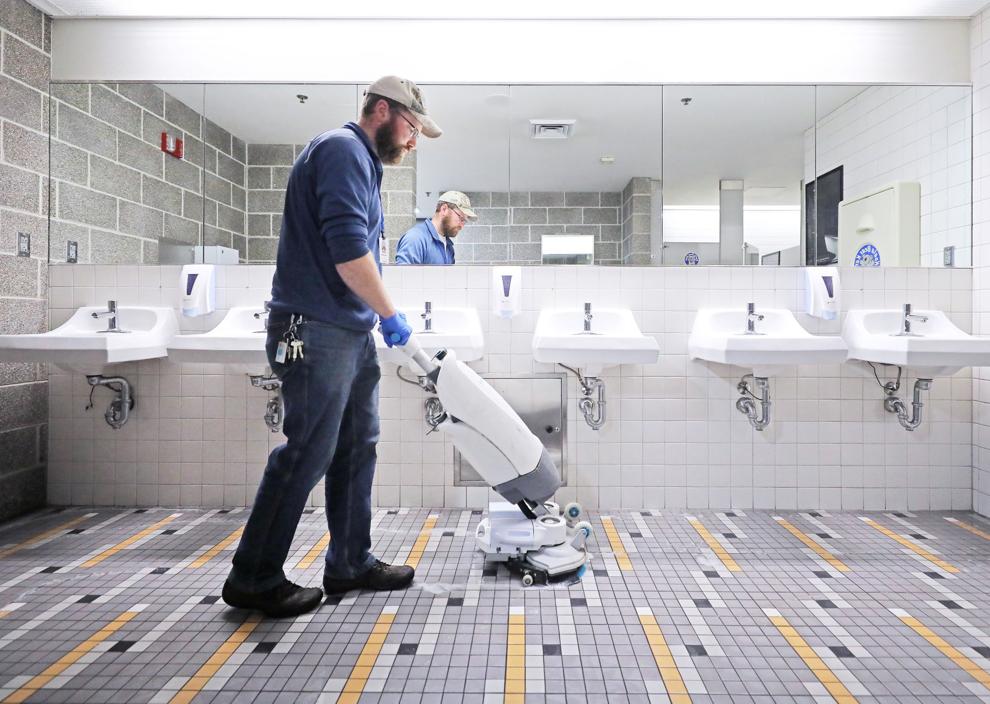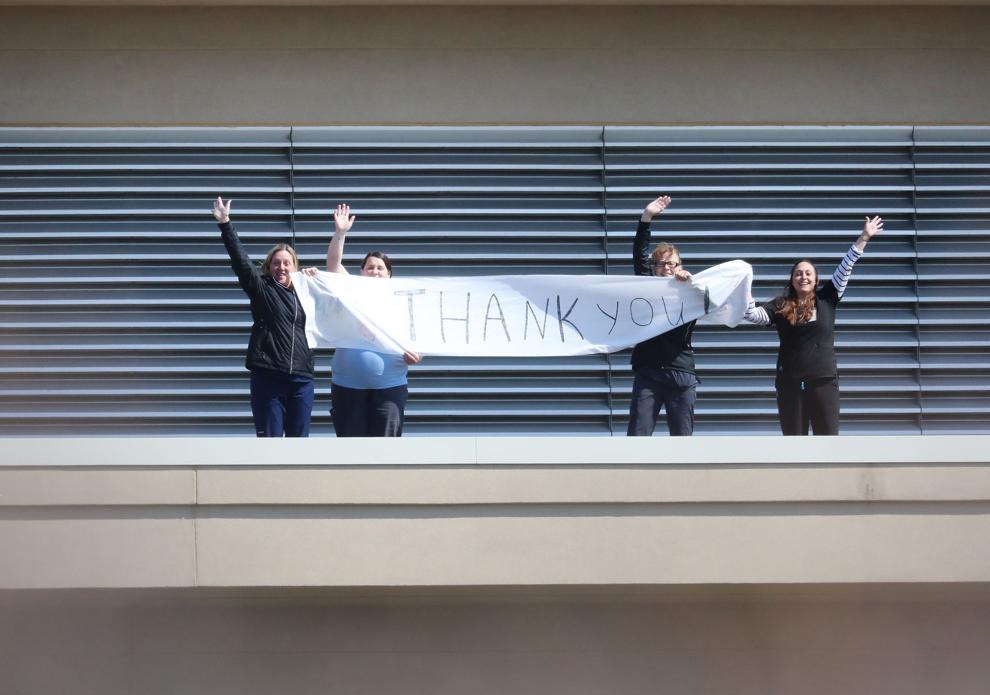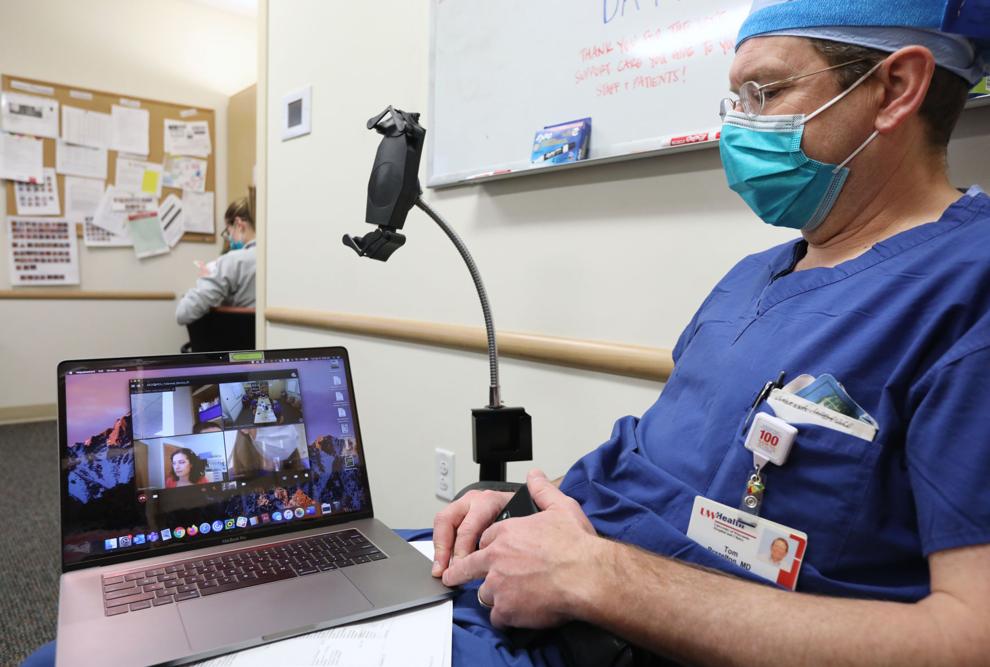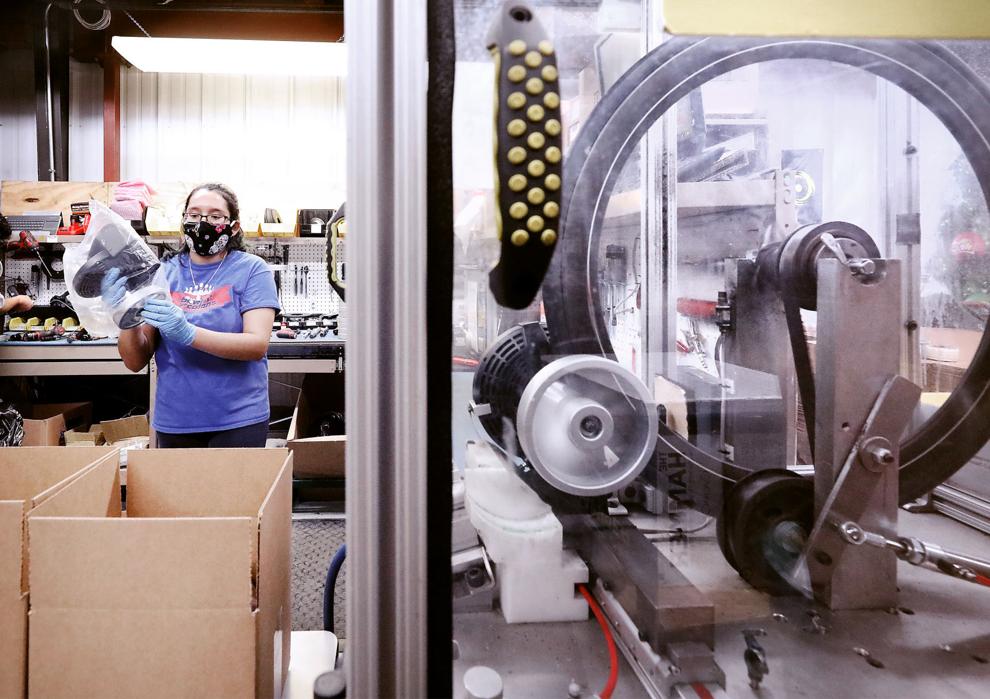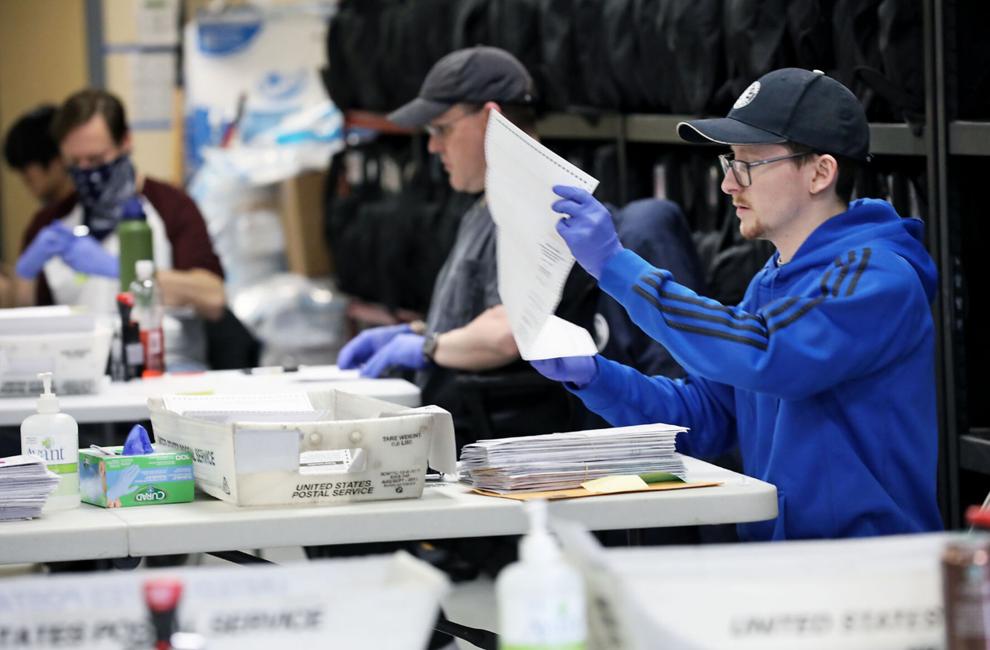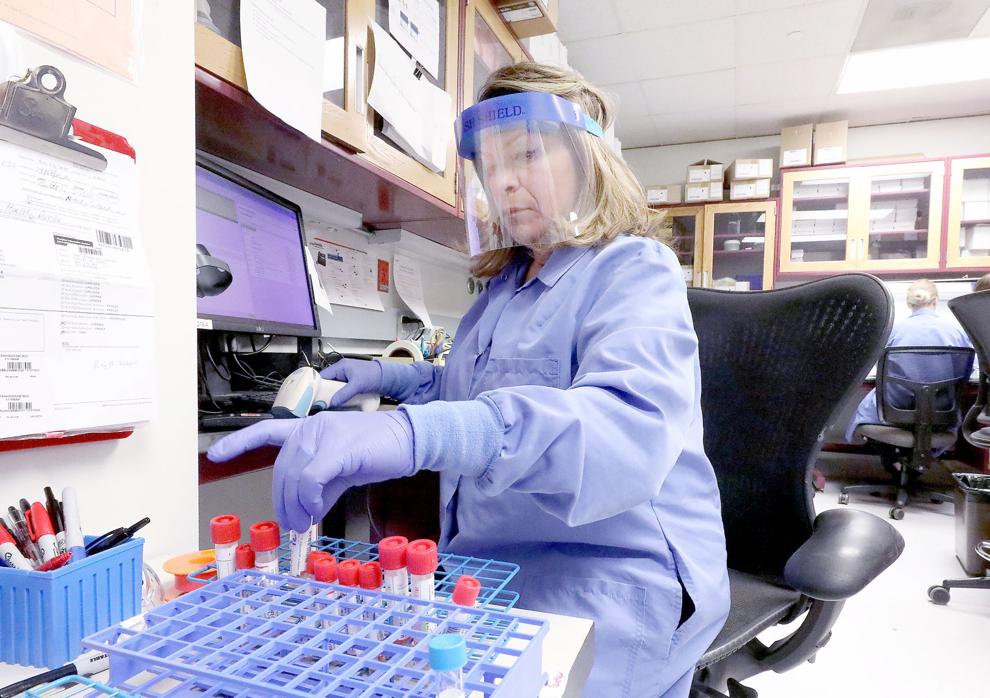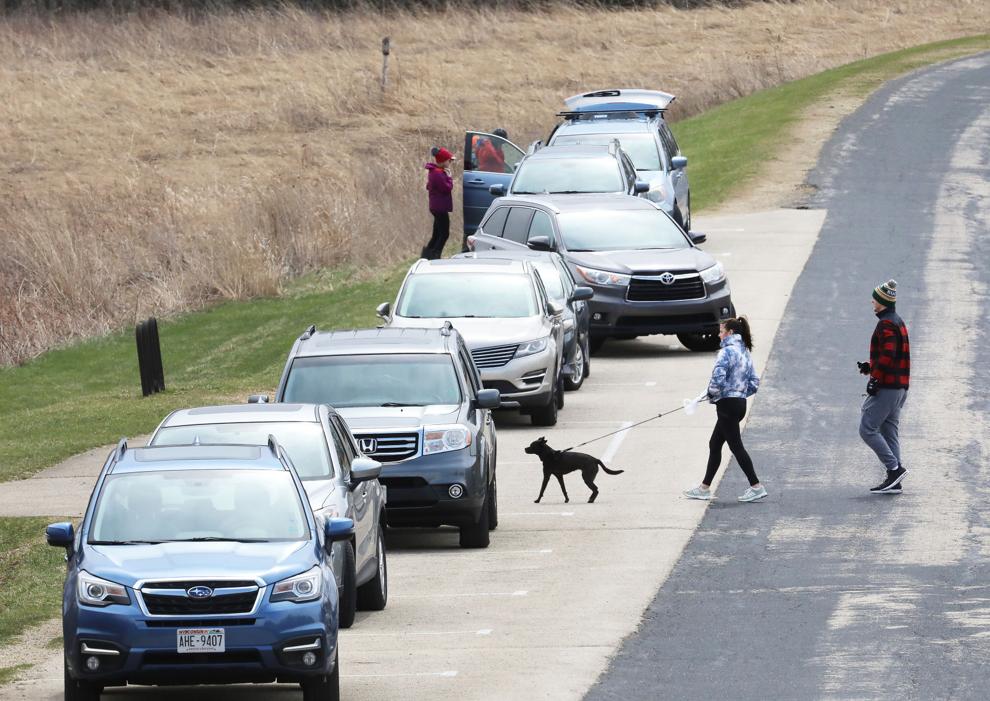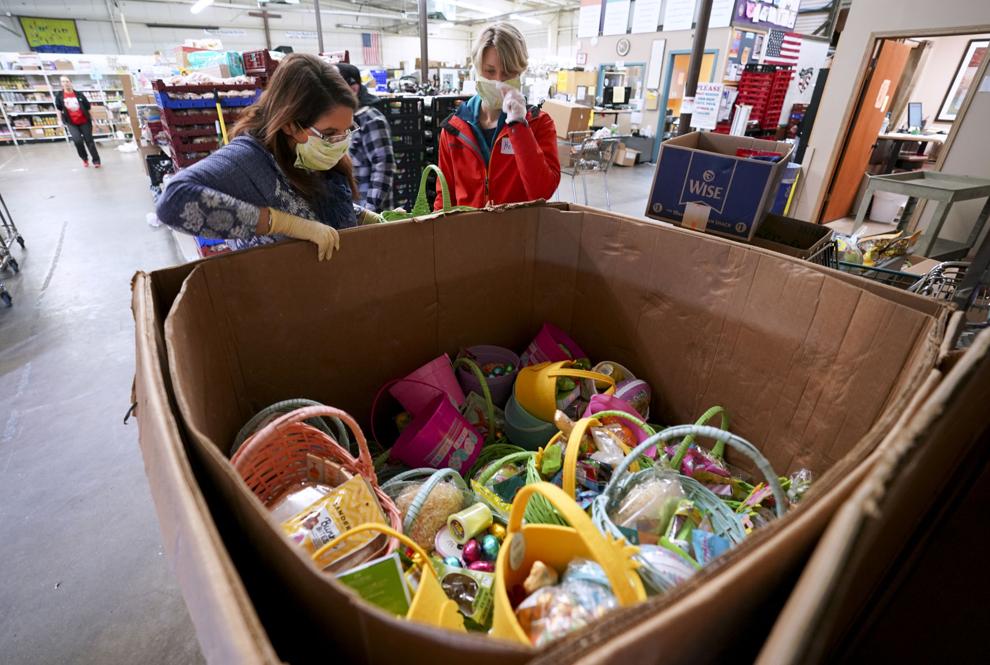 As social distancing progressed into an official order to stay in our homes, Madison has started to look more like an empty shell rather than …