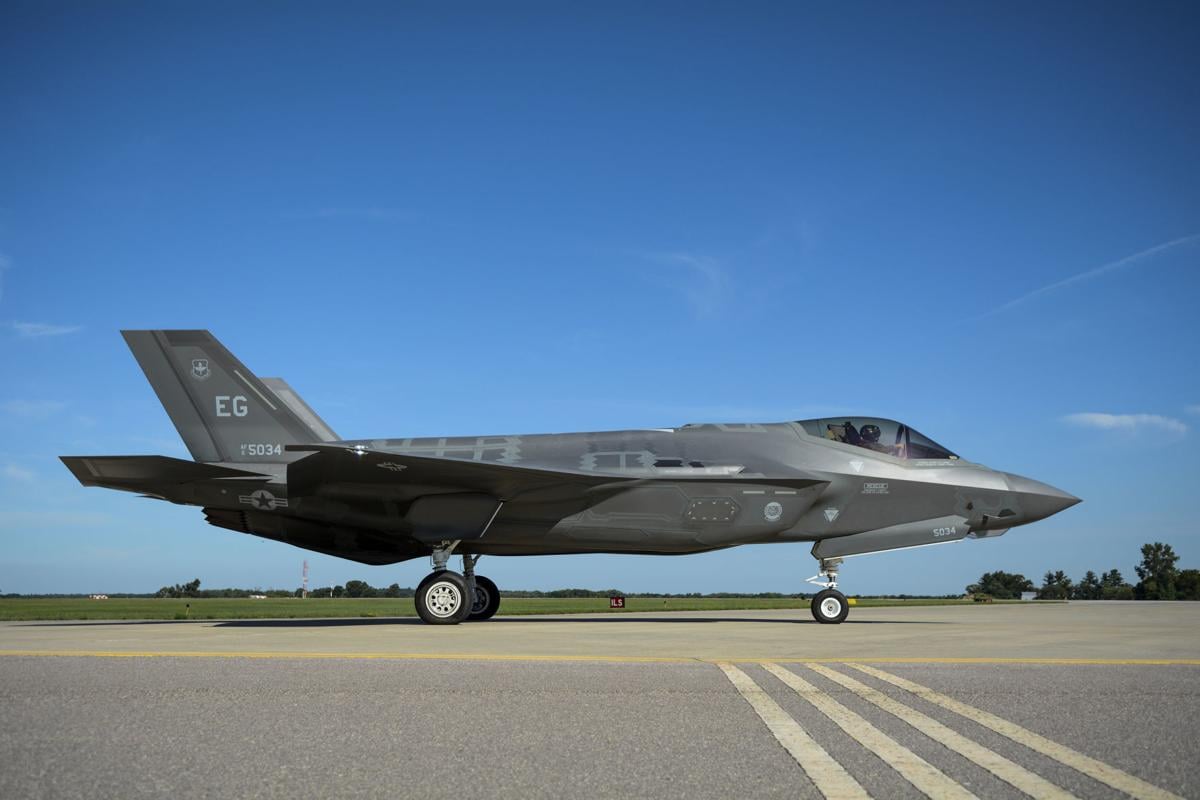 The Air National Guard has begun accepting public comments on the scope of a study it will conduct on the expected environmental impact of basing a squadron of F-35 fighter jets at Truax Field in Madison.
Federally mandated environmental impact statements can cover issues such as noise, air emissions and hazardous materials, as well as social and economic impacts. The military on Wednesday began accepting comments on the scope of the study it will conduct.
The Air Force announced in December that the first of the $100 million jets would arrive in 2023. A squadron of 18 F-35s and two backups will be accompanied by an active duty Air Force unit that will join the state guard's 115th Fighter Wing.
Comments can be submitted via mail or the internet, and a public meeting is set for 5 to 8 p.m. March 8 at the Crowne Plaza Madison Hotel, 4402 E. Washington Ave., the Air Force said in a notice posted Wednesday in the Federal Register.
The public will also be admitted to a meeting from 2 to 4 p.m., but that session is intended primarily for public officials, stakeholders and others who have expressed a special interest in the F-35, said Wisconsin National Guard Capt. Joe Trovato.
A draft impact statement is to be written by year's end, with comment on that accepted through February 2019. The final statement is to be completed in May 2019, and a final decision on basing the jets at Truax issued a month later.
Written comments may be submitted to: Ms. Christel Johnson, National Guard Bureau, NGB/A4AM, Shepperd Hall, 3501 Fetchet Ave., Joint Base Andrews, MD 20762–5157. Comments may also be submitted on the project website at www.ANGF35EIS.com. Comments should be submitted no later than April 6.
Truax and another base were chosen as preferred sites for F-35 squadrons. Three other bases will be studied as alternatives.