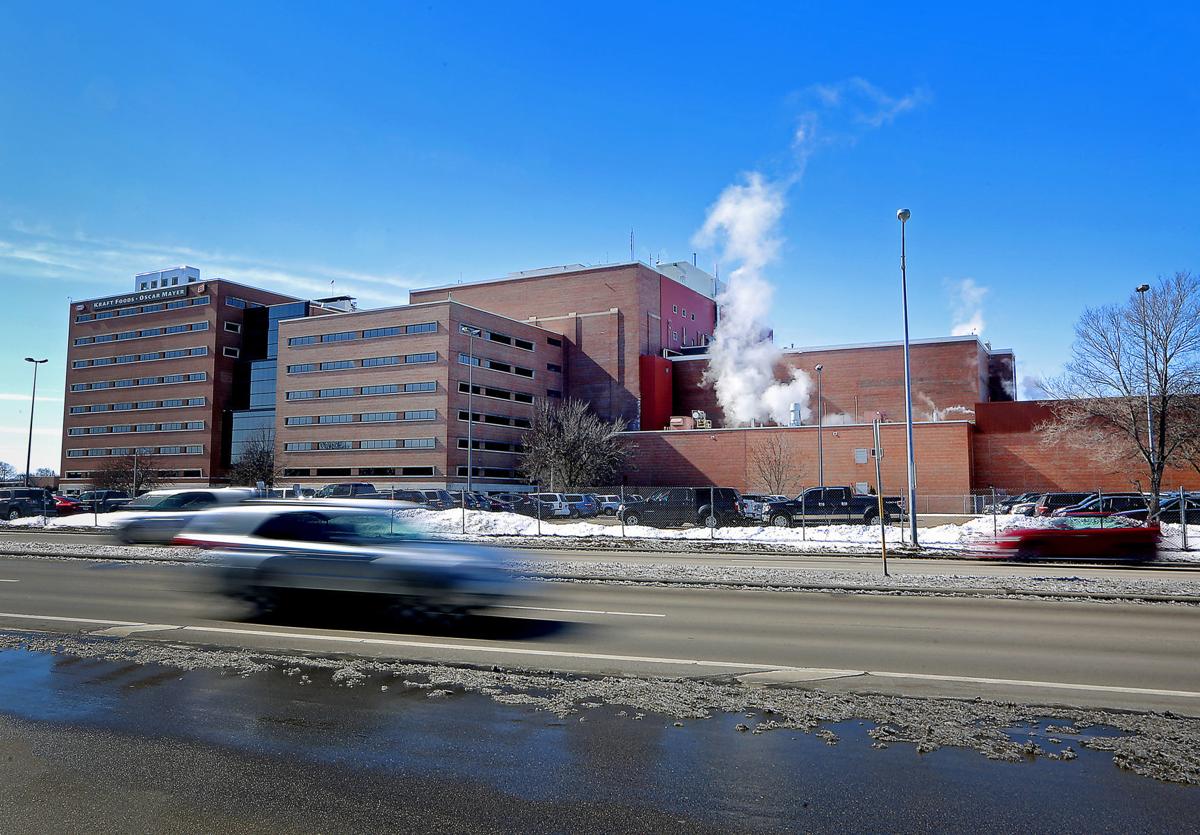 Three of Madison's most economically challenged areas, including the shuttered Oscar Mayer plant, could benefit from a new economic development tool created under the recently enacted federal tax law.
Gov. Scott Walker on Wednesday named 120 areas of the state that could be eligible for the program, including 11 in Dane County.
The new Economic Opportunity Zones allow redevelopment in designated low-income areas with investment funds that won't be subject to the usual capital gains tax. The designations, if approved by the U.S. Treasury Department in the next 30 to 60 days, would be in place for the next decade.
"We are excited to embrace Economic Opportunity Zones as a new tool to build on our track record of economic growth," Walker said. "These recommendations reach communities across our state — urban, rural and tribal — that are positioned for strong and sustained growth."
The 120 designated census tracts are located in 44 counties and include 85 in metropolitan areas and 35 in non-metropolitan areas. Milwaukee County has the most with 37.
Each census tract must have enough low-income households to be eligible. Only 25 percent of the 479 eligible census tracts in the state could be selected so Walker recommended the maximum amount allowed.
Dane County nominated 19 tracts for consideration, so having 11 selected was "very positive," said Paul Jadin, president of the Madison Region Economic Partnership.
Some of the tracts are contiguous, so they form four distinct areas in Dane County: Madison's North and Northeast side neighborhoods around Oscar Mayer, the Dane County Regional Airport and the Madison Area Technical College campus and part of the Capitol East corridor; a large area along the Beltline from Allied Drive to Monona, including the Alliant Energy Center and the Villager Mall; the University Research Park and the Meadowood Neighborhood on the city's Southwest Side; and part of Sun Prairie.
You have free articles remaining.
The Oscar Mayer area was the highest priority in Dane County, Jadin said. The city has a development team working on attracting investment to that site and has applied for a $500,000 state grant for idle factory site redevelopment and federal funding.
"I believe the fact that the city and county are willing to invest in it, and even the state, are reasons why that area was selected," Jadin said. "This program needed to see that there was a local willingness and some activity already occurring there."
Two lower-priority areas in Middleton and the Hawthorne and Lake Edge neighborhoods and area around Highland Park on Madison's East Side were not selected. The Greenbush, Vilas, Waunona and Bridge-Lakepoint neighborhoods on the South Side and the neighborhoods near Lake Mendota on the North Side were nominated as high priorities but not recommended by Walker.
Mayor Paul Soglin said the city is pleased with the outcome, though it remains to be seen what kind of private investment will be spurred by the tax break.
"We feel we did very well," Soglin said. "Nobody knows exactly how this is going to work. We're going into new territory. We'll have to take that a step at a time."
The city did not submit all eligible areas, Soglin said. For example, the State-Langdon neighborhood qualified because it included UW-Madison student housing, but the city felt it would be "counterproductive" and "not meeting the purpose of the law" to submit that tract for consideration. The Downtown and campus area tracts were also eligible but not nominated.
The recommendations from Walker came from a working group with members from the Wisconsin Housing and Economic Development Authority, Wisconsin Economic Development Corp., Department of Administration and Department of Children and Families, public comment and an analysis by Chicago-based consultant Novogradac & Co., according to Walker's office.
Economic Opportunity Zones were a concept developed in 2015 by the Economic Innovation Group, which bills itself as a bipartisan Washington, D.C., think tank founded by entrepreneurs. The concept was promoted in a bill sponsored by both Republicans and Democrats, including Reps. Ron Kind, D-La Crosse, and Jim Sensenbrenner, R-Menomonee Falls.
The idea was later incorporated into the American Tax Cuts and Jobs Act of 2017.