Wisconsin schools Superintendent Tony Evers went on the offensive Monday as the race for the Democratic gubernatorial nomination winds down, preparing to launch his first television ad and announcing he'll seek $600 million more for special education in the next state budget.
Meanwhile, Gov. Scott Walker is rolling out four new ads to defend the controversial Foxconn Technology Group development, which is being subsidized with up to $4.5 billion in state and local taxpayer incentives.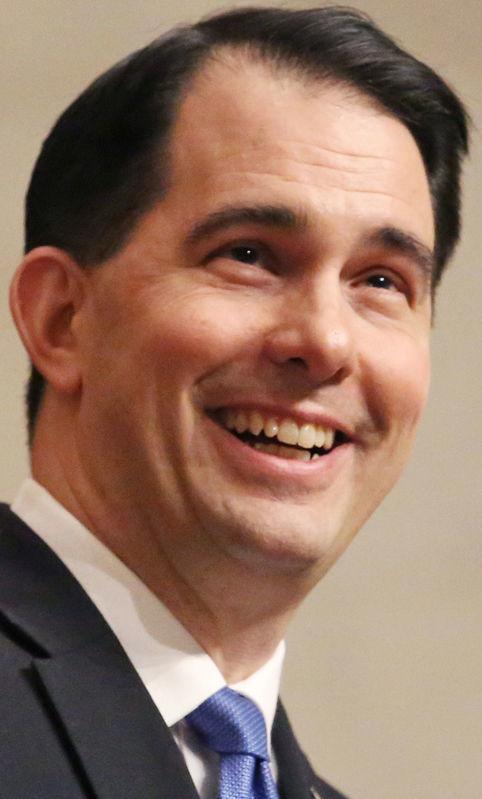 Evers has led by double-digit margins in several recent polls among eight Democrats vying for the chance to face Walker in November. Voters will winnow the Democrats down to one candidate in an Aug. 14 primary.
Both Evers and Walker have been working to portray themselves as pro-education. Evers' new ad opens with him telling a room full of people that he'll invest in children and Wisconsin workers rather than handing out a billion dollars in corporate incentives to companies like Foxconn, a direct dig at Walker for signing a bill last year that gave the Taiwanese electronics giant the unprecedented incentives package to build a flat-screen plant in Mount Pleasant.
The ad touts Evers as a former teacher and current superintendent, showing him smiling with children at a playground. An unseen narrator promises that Evers will invest in public education, early childhood and technical training for workers.
Evers says in the ad that it will take a better vision of the future to beat Walker. The spot makes no mention of any of his Democratic rivals for the nomination.
The 30-second spot is set to begin running statewide on Tuesday. Evers campaign manager Maggie Gau didn't reply to an email asking how much the ad buy cost.
You have free articles remaining.
Register for more free articles
Stay logged in to skip the surveys
Earlier Monday, Evers announced that he'll seek $969 million in special education funding in the next state budget, up 163 percent from the current $369 million.
Walker spokesman Austin Altenburg said in an email to The Associated Press that Walker fully funded the state Department of Public Instruction's request for $7.6 million in special education grants and has boosted school funding by about $200 more per student in each year of the current biennial budget. Evers even called the spending plan a "pro-kid budget" last February, Altenburg said.
Altenburg referred a request for comment on Evers' ad to Republican Party of Wisconsin spokesman Alec Zimmerman, who accused Evers of imitating Walker's approach to education.
"Scott Walker has already accomplished what Evers is talking about and more," Zimmerman said.
Walker's ads will air in four geographical markets; all mention the Foxconn project and its ripple effects throughout the state.
It's the first time Walker is mentioning Foxconn in an ad, despite having run 10 ads statewide since May.
The ads feature Foxconn's Green Bay Innovation Center; Hoffman Construction in Black River Falls, which has added 100 jobs because of the Foxconn project; and the president of Merrill Steel in Schofield saying Foxconn will help his company. In each ad Walker, wearing a hardhat and safety vest, emphasizes that Foxconn will only get all of the state tax credits if the company creates 13,000 jobs.
Walker's campaign has booked $2.3 million in television ads across the state between May and mid-August, according to research by liberal group One Wisconsin Now.