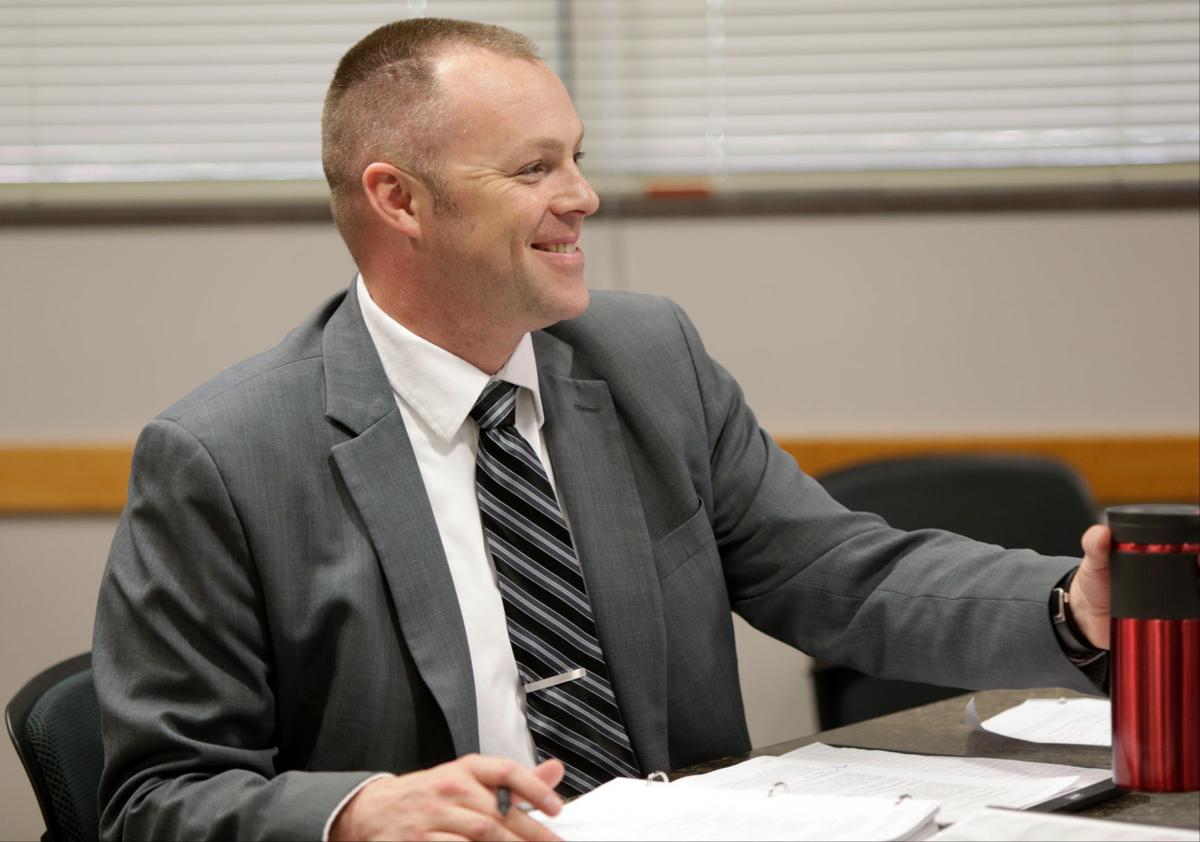 In an attempt to clear his name against allegations of partisanship by legislative leaders, the administrator of the Ethics Commission called for an investigation into himself Friday.
"I believe that an objective review of my conduct in service to the state would definitively show that I have consistently conducted myself in a nonpartisan and impartial manner," Brian Bell told the six-member bipartisan commission. "Such an investigation would also refute the baseless allegations that have been made against me."
Bell, a military veteran who served in Afghanistan and Iraq, was responding to Senate Majority Leader Scott Fitzgerald, R-Juneau, and Assembly Speaker Robin Vos, R-Rochester, who called for Bell and Elections Commission administrator Michael Haas to resign in the wake of Attorney General Brad Schimel's investigation of leaked documents from a now-shuttered criminal investigation.
Schimel's report urged contempt-of-court proceedings against nine individuals, but not Haas or Bell.
Fitzgerald and Vos cited "past errors in judgment by leadership and staff at the recently disbanded Government Accountability Board" that have resulted in "widespread concerns over partisan influence remaining at the top of" the commissions.
Fitzgerald has not scheduled a hearing or confirmation vote for Bell or Haas.
The commission agreed Friday to send a letter to Fitzgerald asking whether he would hold a hearing on Bell's confirmation. Members appointed by both Democrats and Republicans voiced support for Bell.
The commission had reviewed his performance just before Schimel's report was released and concluded that he had exceeded expectations in his first year on the job.
Ethics Commission lawyer David Buerger said no one has ever asked the commission to investigate his or her own conduct before, "so this is new territory for the commission."
He said the commission has the power to appoint a special investigator who must make periodic reports to the commission at least once every 30 days. The commission must meet to review the progress of any investigation it authorizes at least once every 90 days.
Buerger said the commission may not expend more than $25,000 to finance the cost of an investigation before receiving a progress report. At the end of the investigation, the commission must prepare written findings and make a determination as to allegations that prompted the investigation.
Ethics investigations are conducted in secret, though the subject of an investigation is allowed to publicize any findings. However, that could be complicated because Bell is bound by the commission's secrecy directive.
Bell is a former employee of the nonpartisan GAB but was not involved with the so-called John Doe II investigation into Gov. Scott Walker's recall campaign coordinating with a supposedly independent group.
Haas, who was the Elections Division administrator at the former GAB, worked on some legal briefs in the John Doe II investigation, which the Wisconsin Supreme Court shut down in 2015, ruling its underlying legal theory was invalid.
Haas has called on Fitzgerald and Vos to apologize, saying they have slandered his name by suggesting former GAB staff committed a crime in their investigations of Walker and others.
He said Friday morning he had not yet received a response from the lawmakers.
Get Government & Politics updates in your inbox!
Stay up-to-date on the latest in local and national government and political topics with our newsletter.