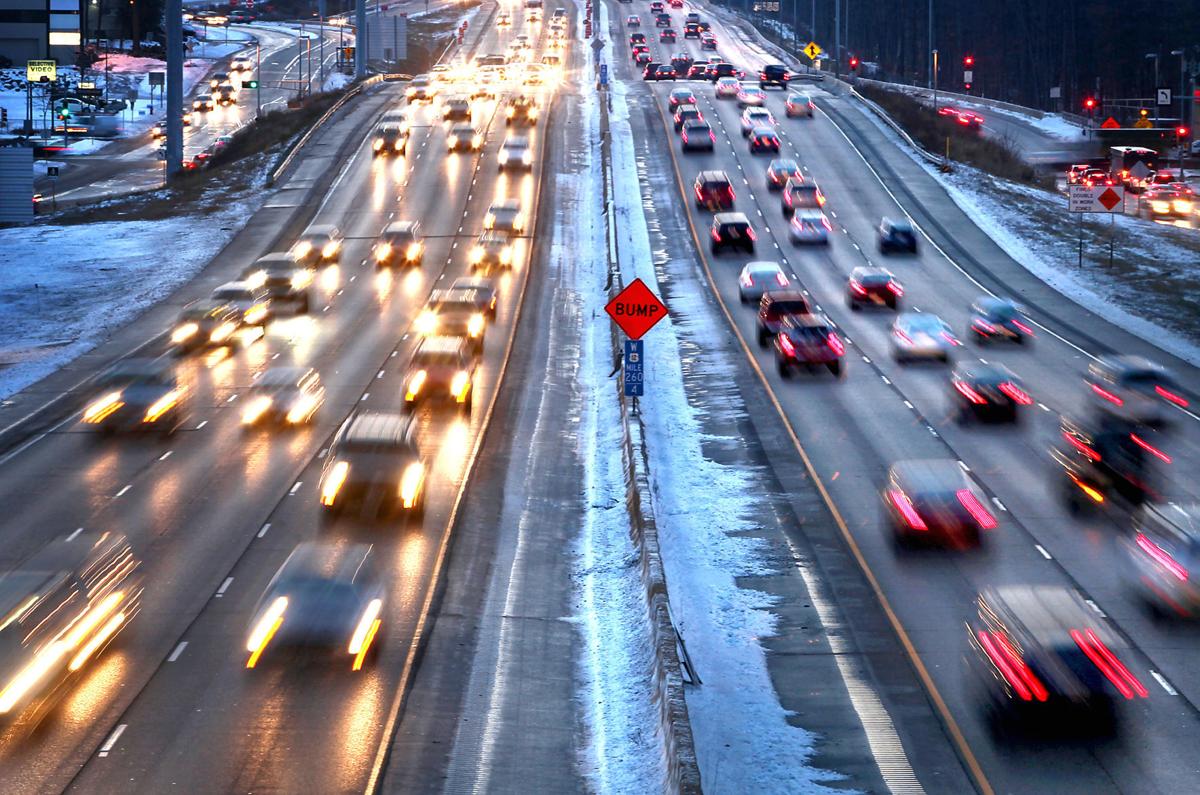 A city employee union supported Madison's new $40 wheel tax, as did a trio of environmental groups. And an official with the statewide organization that lobbies on behalf of municipalities wished Mayor Satya Rhodes-Conway "good luck" in getting her signature initiative passed.
But the vast majority of people who emailed Madison's mayor and City Council during the 27 days between the introduction of the vehicle registration fee and its approval were decidedly less enthusiastic.
Almost 2,000 pages of emails from some 250 people covering the period of Oct. 2 through Oct. 30 — and released under a public records request from the Wisconsin State Journal — show opposition to the highest-in-the-state wheel tax was running about 10-to-1. Typical was an Oct. 23 email to the City Council from North Sider Terry DeLong.
"Some of us home owners over 60 years old are being taxed out of our homes," he wrote. "We cannot afford ever increasing property taxes. Cut spending please. The wheel tax is yet another tax on those of us who are most vulnerable to being taxed out of our homes. Cut all spending but police and fire."
Writers opposed to the wheel tax called it regressive, said it would hurt the poor and the elderly most, questioned the need for bus rapid transit — which the fee will help fund — and generally urged leaders to tighten the city's belt.
Calling for more police in a 2020 budget that initially sought to add none was also a recurring theme: "You passed the wheel tax with no more money going to new police officers," wrote Far East Sider Tom Gilbertson on Oct. 29. "SHAME SHAME SHAM."
You have free articles remaining.
The union called it an "environmentally forward-thinking measure" and echoed Rhodes-Conway's rationalization for the fee, saying it is "essentially the only option that will avoid deep cuts to services and staff."
Witynski said in an Oct. 29 email to Rhodes-Conway: "I hope the council approves your wheel tax proposal as presented."
Witynski told the State Journal he was "being polite to the mayor" in advance of a vote on the measure that night, and said the League lobbies the state Legislature about retaining the ability to impose a local vehicle registration without the need to go to a referendum, but added the League doesn't take positions supporting or opposing individual communities adopting a local vehicle registration fee.
The council members who ultimately voted in favor of the wheel tax sought to explain their support by pointing to state-imposed limits on how much in property taxes cities can levy, the lack of a regional transit authority that could levy taxes for transportation, and how tight the budget was.
"There was not enough budget cuts presented to replace the need for the Vehicle Registration Tax even if we unfunded (Bus Rapid Transit) entirely," Ald. Keith Furman, 19th District, explained to a constituent on Oct. 29, when the council approved the fee on an 11-8 vote. "I continue to not like the tax, but had no other choice but to vote for it. We don't have the option of having a non balanced budget."
In response to a constituent's concerns about the hardship the wheel tax would create when combined with other county and state vehicles fees, Ald. Grant Foster, 15th District, asked "can you imagine a future where you might need to own fewer or zero cars? What would it take to make that a reasonable option for you or your household?"
Foster, whose family does not own any cars, told the State Journal his questions to the constituent "weren't rhetorical, and I wasn't encouraging her to think about it, but rather trying to understand how close or distant of a possibility it seemed to her."
Foster introduced a failed amendment to lower the fee to $35. The full fee takes effect Feb. 1.