Four candidates are running for the District 6 seat on the Dane County Board. The primary election is Feb. 20.
---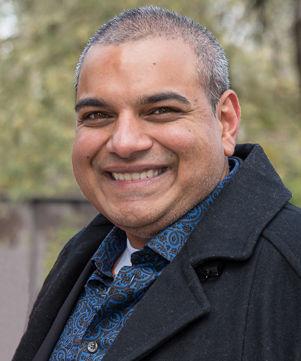 Yogesh Chawla
Family: Jodi Vander Molen, wife; Marigold JV Chawla, daughter.
Job: Public safety software architect
Previous elected office: None
Other public service: Progressive Dane Steering Committee and former co-chair, Democratic Party volunteer and canvasser, Schenk-Atwood-Starkweather-Yahara (SASY) Neighborhood Association, Yahara representative, Atwoodfest organizer and volunteer, Legacy Solar Co-op member, co-founder Premiere Generation Ink (PGI) poetry publishing company
Education: Bachelor of science, computer science, State University of New York (SUNY) Binghamton
---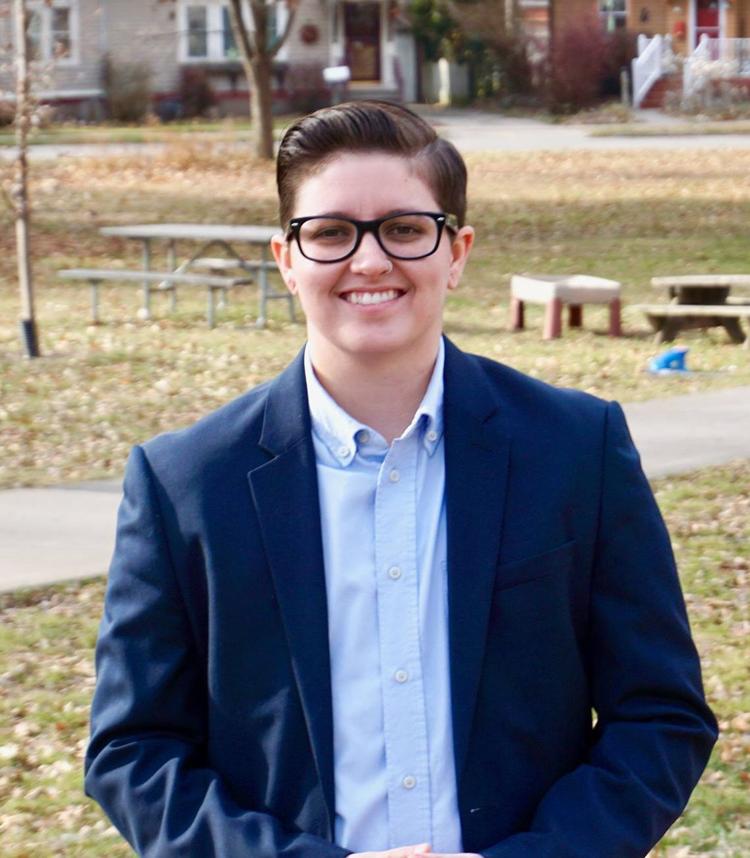 Britt Cudaback
Address: 2307 Atwood Ave. Apt 2
Family: I live with my partner, Lydia, and our dog, Boo.
Job: Chief of staff for state Rep. Melissa Sargent
Previous elected office: None
Other public service: Commissioner, city of Madison Affirmative Action Commission; board member, New Leaders Council-Wisconsin; member, Legislative and Policy Affairs Committee, Wisconsin Council on Mental Health
Education: Master of public affairs and J.D. degrees, UW-Madison (May 2018)
---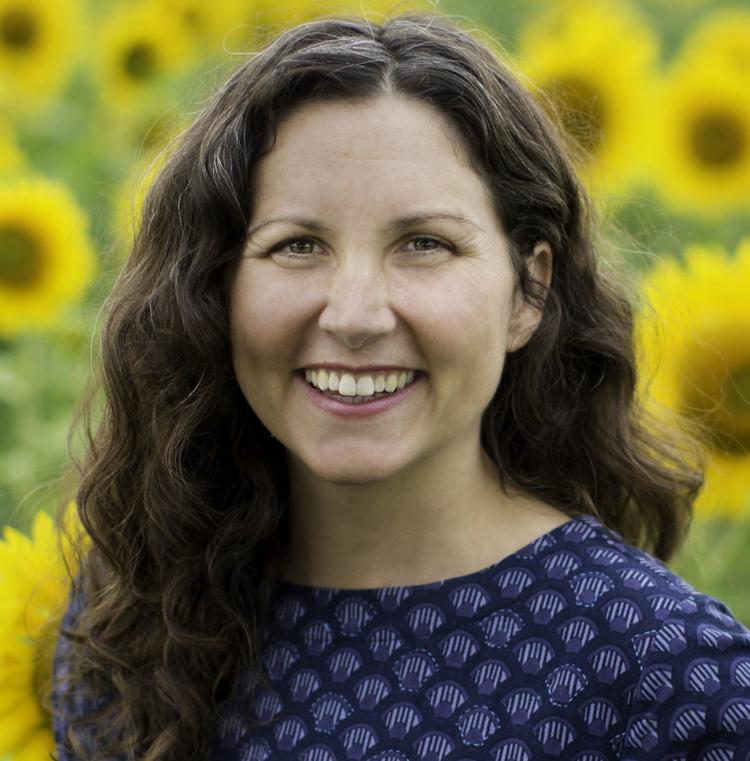 Heather Driscoll
Address: 2401 Oakridge Ave.
Family: Husband, daughter (4-year-old), son (2-year-old)
Job: Formerly worked at Seventhwave, a nonprofit working on energy efficiency and sustainability, now staying at home with my two young kids.
Previous elected office: None
Other public service: Schenk-Atwood-Starkweather-Yahara Neighborhood Association, Peace Corps volunteer and recruiter
Education: University of Minnesota Duluth, BAS psychology
---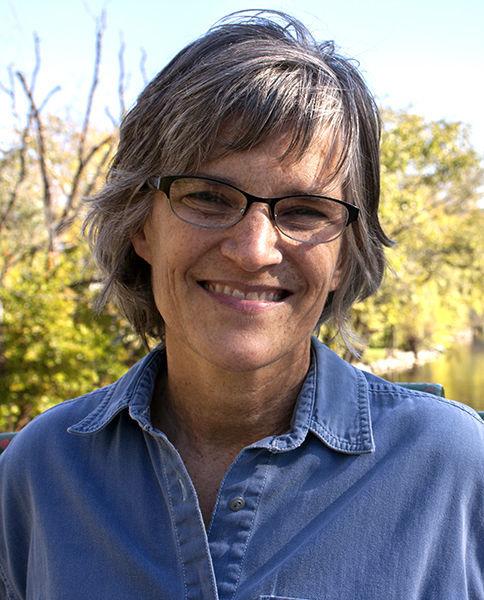 Pam Porter
Address: 609 Riverside Drive
Family: Mare Chapman, spouse.
Job: Research manager, UW Center for Integrated Agricultural Systems, focusing on sustainable farming and food systems.
Previous elected office: None
Other public service: I helped start the Social Justice Center and have worked on many grassroots community projects, including as consultant (since 2012) to the city of Madison's food waste diversion program. Currently, I am a Dane County Lakes and Watershed commissioner and serve on the board of the Design Coalition Institute, a nonprofit that focuses on affordable housing. I have served as a board member for Madison Audubon Society, One Wisconsin Now, The United (currently OutReach LGBT), Community Shares of Wisconsin, Wisconsin Citizen Action and Wisconsin League of Conservation Voters.
Previously I served as executive director for Clean Wisconsin, executive assistant to County Executive Kathleen Falk, outreach director for Gov. Jim Doyle and special assistant to state Superintendent Libby Burmaster.
Education: M.S. agronomy, UW Madison
---
What makes you a good choice for the Dane County Board?
Chawla: I have deep roots in District 6. I serve on the SASY neighborhood council, and on the organizing committee of a revitalized Atwoodfest. As a city of Madison election official, I've registered voters, assisted in early voting and worked the polls. I have volunteered for numerous local campaigns as a Progressive Dane Steering Committee member and Democratic Party activist.
Cudaback: My professional and educational experiences make me a strong candidate for Dane County Board. I work for state Rep. Melissa Sargent in the Legislature and am finishing my master's and law degrees at UW-Madison, so I uniquely bring a wealth of expertise navigating the law, developing innovative policy solutions, collaborating, and understanding how to work within our current political climate.
Driscoll: I will fight for people and the planet listening closely to constituents, especially to those most affected by the county's decisions. I currently serve on the Schenk-Atwood-Starkweather-Yahara Neighborhood Association and chair the environmental committee. My life of public service includes serving in the Peace Corps and working on and volunteering for progressive political campaigns.
Porter: I have lived in our district for 30 years and love our community. We created something special here, putting our progressive values to work. I will fight to protect it. My knowledge, passion, proven leadership, and record of getting things done prepares me to best serve our district. Knowing this, Mark Pocan, Joe Parisi and Kathleen Falk endorse my campaign.
If elected, what would be your priorities?
Chawla: I've outlined a detailed policy agenda (voteyogesh.com): ensure affordable housing for all, clean up our lakes, invest in a mental health crisis center, and provide public access to public processes. Most importantly, we must reduce racial disparities in our criminal justice system by tapping my expertise as an open source public safety software developer to collect, share and analyze data.
Cudaback: Among my top priorities are criminal justice reform, addressing chronic homelessness, and investing in public transit. We must address racial disparities in incarceration. We need to address chronic homelessness by creating more permanent supportive housing. Finally, we also need to ensure transit is reliable and efficient if we're going to reduce income disparity and opportunity inequity.
Driscoll: I envision a future where we can all swim in and enjoy our lakes without having to worry whether the water is safe. A Dane County where racial disparities have been eliminated. A future where we've cut our jail population by more than 50% because we've aggressively invested in our citizens and the services we need.
Porter: In these shocking, challenging times, we can pull together and make a difference locally, working for things that matter. My policy priorities will be: fighting for clean lakes and sustainable agriculture, protecting those in need by providing quality human services, reforming our criminal justice system by keeping more people out of jail, and promoting race equity and social justice.
What do you think the county is doing well, and what could it do better?
Chawla: Dane County is a great place, but we've failed our minority communities. We have some of the worst racial disparities in the country when it comes to criminal justice and economic opportunity. I will work to divert citizens from our criminal justice system into mental health crisis centers, drug treatment, and restorative justice programs, while reforming our broken bail system.
Cudaback: Dane County has led the country on climate mitigation and adaptation, and I look forward to building on these efforts. We are also facing serious racial disparities and our criminal justice system disproportionately affects persons of color and low-income persons. We must foster alternatives to incarceration, fully utilize community justice programming, and intervene in systemic processes creating cycles of poverty.
Driscoll: The county is leading on renewable energy and reducing greenhouse gas emissions and we have to continue in that direction. Our biggest work is to transform Dane County's systems and institutions to give everyone the opportunity to thrive. We need more investment in restorative justice, mental health services, affordable housing, early childhood intervention, and transit.
Porter: Our lakes are the crown jewels of Dane County, especially in the 6th District. We've taken significant steps, but need to do more to address agricultural runoff. As an agronomist and environmental advocate, I'll bring a unique perspective to the board, someone who understands the law, science, scope and cause of lake pollution – and who has a vision for agriculture.
[Editor's note: This story has been updated to clarify that none of the candidates has past experience in elected office.]