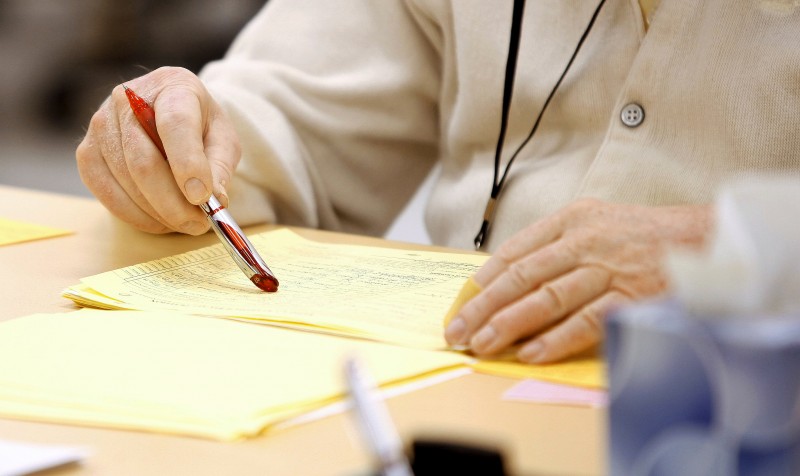 People wanting to search a tea party groups' online database to check out who signed recall petitions have to get in line — and exercise extreme patience.
The website, Verify the Recall, seems to be so flooded with hits that searching the database for even one name can take hours, proving again just how consumed people are with the recall.
"In the first 20 minutes, we had about 50,000 hits," Larry Gamble, spokesman for Wisconsin GrandSons of Liberty. "It has not let up."
He said since the searchable database of recall signatures launched at 5 p.m. Wednesday, it has had hundreds of thousands of hits and tens of thousands of unique visitors, averaging about 10,000 searches per minute.
"The sheer volume of people coming online and doing searches is making this an overwhelming success," Gamble said. "People just need to be patient with it."
Recall organizers in January submitted more than 1.9 million signatures seeking recall of Gov. Scott Walker and five other Republican officials. The state elections agency put the petitions for public review on its website, but those documents are not searchable.
It's hard to tell exactly how traffic on Verify the Recall compares to the last recall-related Web phenomenon, the Government Accountability Board's "recall cam" featuring a live look at the then-secret location where recall petitions were kept and processed.
Gamble said the Verify the Recall online database, a joint effort between Wisconsin GrandSons of Liberty and We the People of the Republic, has two servers and a "decent hosting system." Ross Brown, president of We the People of the Republic, said the groups are trying to raise money to increase capacity and shorten search times.
"We've been just completely overwhelmed," he said. "We are aware of the issue. At this point it comes down to funding."
Get Election 2020 & Politics updates in your inbox!
Keep up on the latest in national and local politics as Election 2020 comes into focus.