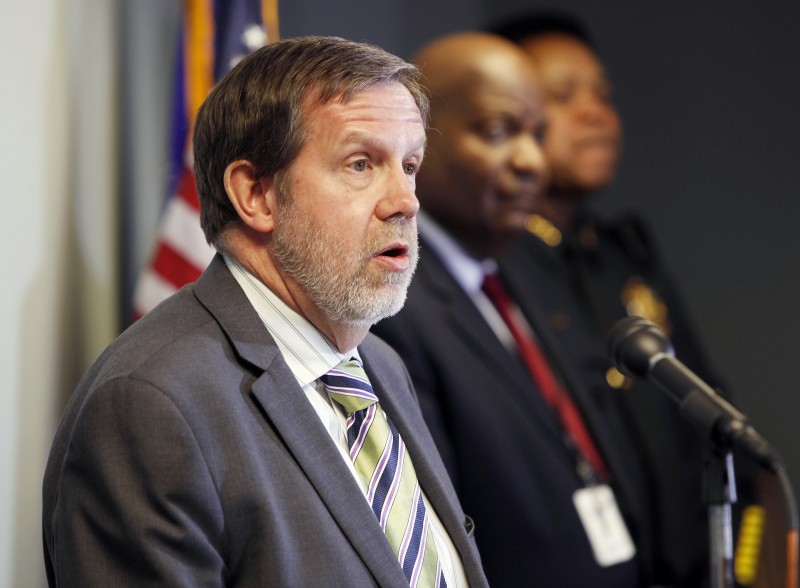 Despite privacy concerns raised by advocacy groups, the Government Accountability Board on Tuesday posted online electronic copies of some 1 million signatures from the recall effort against Gov. Scott Walker.
"Few processes in the electoral system or elsewhere are more public than the signing of recall petitions against state elected officials," said Kevin Kennedy, GAB director and general counsel. "Petition signers chose to participate in the public process of initiating a recall election of the governor as well as other officeholders."
GAB, the state's election watchdog, gave copies of the signatures to Walker's campaign Friday and had originally intended to post all 153,335 pages online for the public Monday. But officials postponed the release after domestic violence victims requested their names and addresses be removed from the data.
The online petitions are not searchable, so someone wishing to find a specific person's information will have to comb through hundreds of thousands of entries. 
Some, including officials with the American Civil Liberties Union of Wisconsin, worried the information could endanger vulnerable residents who signed the petitions.
"The government doesn't need to make it easier for stalkers to find their victims," said Stacy Harbaugh, ACLU of Wisconsin spokeswoman.
Harbaugh said ACLU believes GAB should remove the names of signers who are confirmed "confidential voters," a handful of residents who have been the victims of domestic abuse, sexual assault or stalking.
According to Reid Magney, GAB spokesman, there are 19 active confidential voters who have the option to be listed on poll lists only by a unique serial number. To vote, they present a identification card, issued by the municipal clerk, that includes the number.
Residents make it on such as list only after authorities have verified their safety could be at risk if their addresses are made public. 
"We think it is a very legitimate concern and these people should not have their name on some list," Harbaugh said. "We're asking for a balance between safety and the public's right to know."
But on Tuesday Kennedy said GAB concluded that state law, as well as a recent ruling by the U.S. Supreme Court, supported its position. 
"Unlike an elector's vote, which is private and confidential, the signing of recall petition is a public process," he said.
That ruling was supported by Attorney General J.B. Van Hollen, who held a press conference earlier in the day to call for the agency to post the signatures.
"I believe in disclosure," he said.
The attorney general said the law does not require GAB post the signatures online, only that it make them available to open records requests. 
But on Tuesday several organizations hammered GAB over the delayed release.
Ben Sparks, spokesman for the Republican Party of Wisconsin, said the recall is going to cost taxpayers at least $9 million, and they "need to know this is a fair and open process."
"It's curious that this late in the game, changes are being suggested," said Brett Healy, president of the conservative MacIver Institute. On Tuesday Healy hand-delivered an open records request to GAB for the signatures. 
Walker supporters have until Feb. 26 to challenge signatures. The Republican Party has more than 2,000 volunteers lined up to review signatures. It takes 540,208 to force a recall. 
So far only two people have said they plan to run against the governor, former Dane County Executive Kathleen Falk, a Democrat, and state Sen. Tim Cullen, D-Janesville.
— State Journal reporter Mary Spicuzza contributed to this report.
Get Government & Politics updates in your inbox!
Stay up-to-date on the latest in local and national government and political topics with our newsletter.