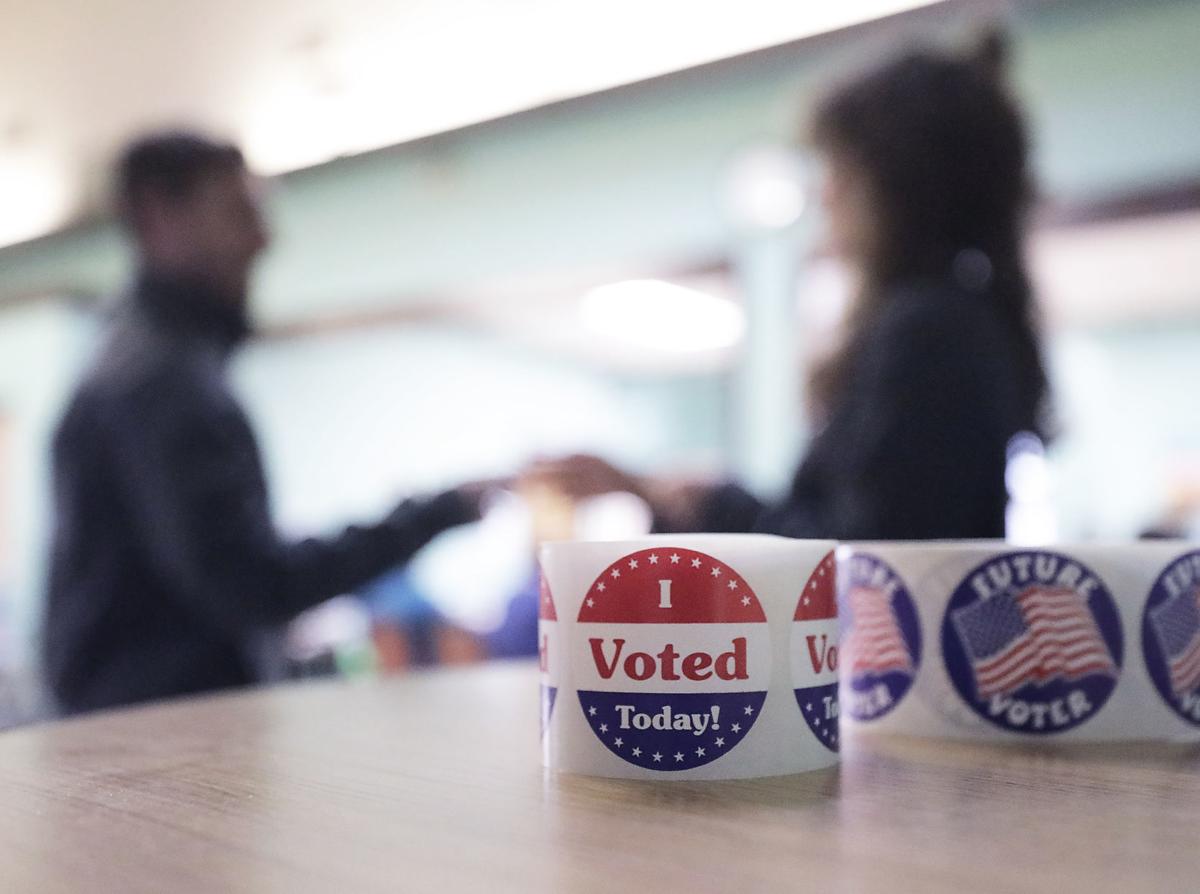 Tuesday's election saw twice the number of voters in Madison than in the primary six weeks ago, but turnout was still only a third of the voting-age population.
Unofficial tallies for the Madison mayoral race between incumbent Paul Soglin and challenger Satya Rhodes-Conway, who won the election, showed 77,376 votes were cast (including 311 write-in ballots), while the city has 210,926 people of voting age.
That's a 36.7% turnout, compared to a 17.8 % turnout in the primary on Feb. 19.
In Dane County, 154,152 people voted out of 419,870 voting-age residents. That also was 36.7 % of the voting-age population as of Jan. 1, 2018, as determined by the Wisconsin Demographic Services Center.
Drawing voters in Dane County was the statewide race for Wisconsin Supreme Court. Appeals Court Judge Brian Hagedorn claimed victory in that race after garnering 605,726 votes to 599,768 votes for Wisconsin Chief Appeals Court Judge Lisa Neubauer.
But Neubauer was the clear favorite in Dane County, with 120,116 votes to Hagedorn's 31,740 votes.
Statewide, turnout in the Supreme Court race was 26.8 % of the state's 4.5 million voting-age citizens.
In Fitchburg, the race for mayor turned into a landslide for challenger Aaron Richardson over incumbent Jason Gonzalez, with 28.6 % of the voting-age population casting ballot.
The closest race in Dane County was for McFarland village president, where incumbent Brad Czebotar beat challenger Carolyn Clow by one vote, 1,187 to 1,186. The race brought out 37.7 % of the voting age population in the village.
In last year's fall general election, known as the mid-term election because it's halfway between presidential elections, 67.5 % of the voting-age population cast ballots in Madison and close to 70 % did so in Dane County.
Other than a special election in June for three open seats on the Dane County Board, the next election will be in spring 2020, with the local and state spring primary elections on Feb. 18 and the general local and state, plus the presidential primary election, on April 7.
And, continuing a tradition of Dane County voting numbers surpassing Milwaukee County voting numbers, 151,517 votes were cast in Milwaukee County this election compared to 154,152 in Dane County.
The turnout in Milwaukee County was 21 % of the voting age population, almost 16 points lower than the Dane County turnout.