Five candidates are vying for three seats on the Edgerton School Board in the April 7 election. The terms are for three years. (I) denotes incumbent.
Brandon Ferrell
Address: 132 County Road N
Family: Married with two daughters in elementary school in the Edgerton School District
Job: Wisconsin state trooper and operator of the Hermanson Pumpkin Patch family business
Prior elected office: None
Other public service: Volunteer youth sports coach for several sports in Edgerton and board member for the Wisconsin Troopers Association
Jeremiah Johnson
Family: Married with two children
Job: Project manager for an electrical contractor, Van Brocklin Electric
Prior elected office: None
Other public service: President of the Edgerton FFA Alumni; board member, Edgerton Fast-Pitch Softball; board member, Edgerton Youth Basketball
Education: Edgerton High School graduate; bachelor's degree in agricultural business and engineering technology, UW-Platteville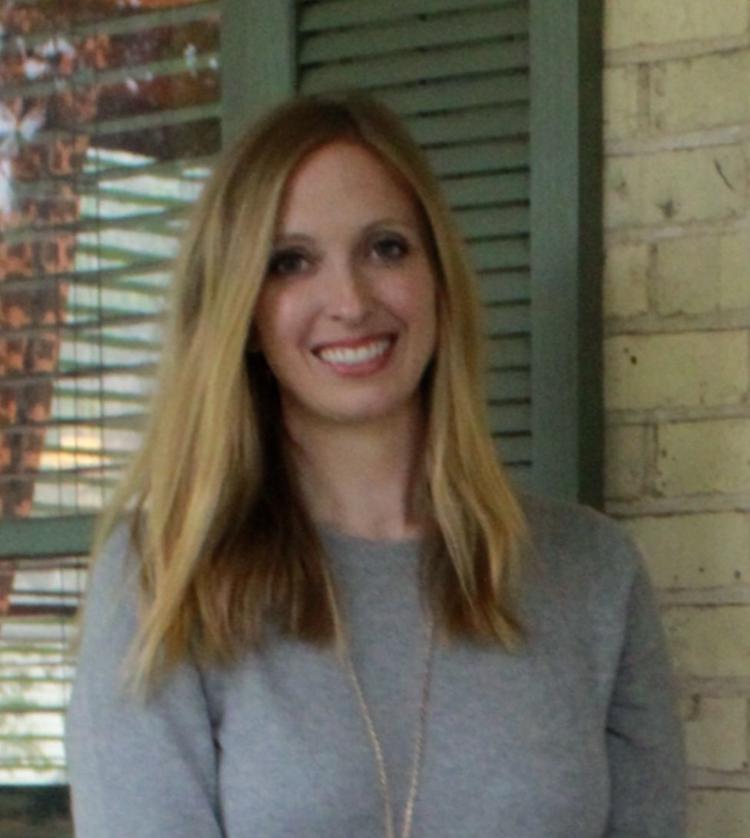 Address: 505 Washington St.
Family: Grew up in Edgerton
Job: Director of National Committee for Quality Assurance (NCQA) programs with Advent Advisory Group in Northport, New York
Prior elected office: None
Other public service: Wisconsin Forward Award examiner since 2015
Education: Master's certificate in population health sciences, UW-Madison; master's degree in business administration and health care management, University of Phoenix; bachelor's degree in education and kinesiology, UW-Madison
Job: Driver for plumbing and heating company
Prior elected office: Former mayor for 10 years and City Council member for 10 years
Education: Edgerton High School graduate and college courses
Address: 439 Leslie Drive
Family: Married with three daughters, all of whom have attended or are attending Edgerton schools
Job: Senior customer marketing manager for Kerry in Beloit
Prior elected office: Edgerton School Board for two years
Other public service: Treasurer, Edgerton Youth Soccer Association for the past two years; volunteer/paid official/referee for various local youth sports for the past 15 years; past president, Edgerton Fastpitch Softball for five years
Education: Master's degree in business administration with an emphasis in marketing, University of Central Missouri
Q&A Why should voters elect you instead of your opponents?
Ferrell: I've been attending the board meetings over the past year and believe I have a good understanding of some of the current issues the board is dealing with. I graduated from Edgerton, my children attend Edgerton Schools, and my wife teaches within the district, so I feel I have strong connections to our schools. I'm not advocating that I'm better than any of the other candidates, but I do feel I have tried to prepare myself to serve on the board if elected.
Johnson: Our school district is navigating its way through a major referendum, over $40 million. That referendum includes major construction at two schools, and some minor construction at the other two. With over 20 years in the construction industry, I bring a skill set and knowledge base that the board currently doesn't have, nor do any of the other candidates. This knowledge will help with this referendum process, and with future building, maintenance and construction needs in the district. I served on the school district's Facility Advisory Committee starting in 2017, and started regularly attending Board of Education meetings shortly thereafter, wanting to see this process through to its finish. I have two children in the district, and over the past several years, I have become more involved with everything relating to them, and their education.
McIntyre: I went to school and graduated from Edgerton and enjoyed all the years going there. I had excellent teachers, great principals, a really nice superintendent and wonderful academic courses with superb shop classes such as printing, welding, car mechanics and industrial courses. The gym and sports were magnificent. With my experience with elected positions in the city, I want to give back my time and dedication on the Edgerton School Board to continue the great tradition of the wonderful school system. I hope to help on the School Board with an open mind, to put in the time and hours and to attend workshops and seminars to help make continued good decisions for the school and youth.
Shaw: As a member of the Edgerton School Board the past two years, I've worked with the other board members and administration on several key accomplishments: Passed two referendum questions for facilities with 70% approval and operations with 60%; Increase student opportunities by approving fishing team, girl's gymnastics, boys swim, and additional high school courses. I will continue to be an advocate for our students first, but also ensure that our staff has the resources necessary to provide a high-quality, high achieving, students-first environment. I will also continue to collaborate with the other board members and administration officials. As technology and the workplace changes, tough discussions and decisions will be required from the board and administration to continue to elevate our district to be sure our students are academically ready to succeed. I will be proactive in improving our district and will to listen to parent and teacher/staff concerns. Most importantly, I will not only listen to the concerns, but actively work to alleviate those concerns.
Maves: I am an Edgerton native and believe this is an excellent community to raise a family. My desire to join the Edgerton School Board stems from a desire to give back to the community. The generation in our school system is vital to the future of our community. While my experience in education is limited, my experience in data analytics and assessing disparities between populations will translate well to working with the board, as a collective, to render opinions that are best for all students, teachers and community stakeholders.
What is the most pressing issue in your community and how would you address it?
Ferrell: The current board members have done an outstanding job getting the recent referendum passed, and that work at our facilities is well underway. A pressing issue at many school districts is to provide the best education possible by having cutting edge facilities and well-trained staff. Oversight of the current referendum to provide those facilities needs to continue while evaluating other needs that may arise.
Johnson: Edgerton faces a lot of the same challenges as other districts, and quite frankly as most employers do right now; retention of great employees. The district has already been doing great things with starting to bridge any gaps in any wages or benefits, and it is important that we maintain that direction going forward. I want Edgerton to be a district that will be both hard to leave, and desirable to come to, for all parts of the district from the administration all the way down to our students. Maintaining a balance in student to staff ratios, while keeping up with wage and benefit increases will continue to be a challenge which we will need to constantly be mindful of. Total transparency and open communication are the only ways to stay in front of this.
McIntyre: We have great teachers, administrative staff, talented superintendent, and principals and all the other positions. With this all in place I believe that things are going really well in our school system and which is directing the education of our youth into a positive future direction that will continue to help our society into the future. Team effort with vision, data assessments and good policies, goals and direction from staff, help make issues that can arise get resolved. Also it's always helpful to be in contact with state legislators and forge a close relationship with them with their state proposals, school funding and a variety of other issues coming from the state.
Shaw: Constant turnover and challenging teaching styles often pressure students to give up or try to teach themselves outside the classroom. Through continuous collaboration with administration, I feel that I can help get to the root of the issues and put processes in place to remedy them. Once the deterrents are eliminated, I am confident our school district will retain our already wonderful teachers and attract the talented teachers our students deserve.
Maves: Edgerton recently passed a referendum with construction currently taking place in the Community Elementary and High School buildings. With the referendum work nearing completion, I feel the next topics to tackle are well aligned with the district strategic plan pillars; Teaching, Learning & Instruction, Students' Social & Emotional Well-Being, Staff Engagement & Effectiveness, Family & Community Partnership, and lastly, Finance, Facilities & Operations. There is no one issue that is more pressing than another but continuing to support the district administration team to work towards goals in all strategic pillars is critical to promote the continued success of the students and teachers in the district.
How can your district raise achievement levels for all students while holding the line on property taxes?
Ferrell: We are very fortunate that the Edgerton School District is in good financial standing due to the current board and administration. The successful passing of last year's referendum shows that the taxpayers are supportive of our schools, and several of our schools have seen recent success in improving test scores already. Our district has made it a priority to recruit and retain the best possible staff to help students reach their potential.
Johnson: I've seen that our existing board members, and the two current board members that are stepping down this term, are incredibly conscious of the impact on taxpayers when discussing the levy rates for Edgerton. I want to be sure that our three elected board members for this upcoming term maintain that line of mindful thinking. I feel we owe it to the taxpayers of this district to maintain as much of an even, and predictable tax impact as we possibly can from year to year; and even reduce those taxes if the opportunity presents itself. I do also believe that test scores are not the only way to judge achievement. I know that extracurricular activities can play a major part in helping our students build the skills and fundamentals necessary to become great future community members and leaders.
McIntyre: With our administrative team and everyone involved with good policies in place that we can continue to raise achievement levels for our students with the resources that we already have. This I believe will keep our budget in good shape. Always keeping a careful eye on keeping our school system in good standing and at levels with good team effort helps keep our school budget in good standing. We have a good strategic plan in place that always help our students to achieve great education goals which helps them into their future years.
Shaw: Utilizing a rotational curriculum review, along with dedicating a portion of our budget to improving resources will allow us to raise achievement levels, while minimizing the impact on property taxes for our district. As we evaluate and update our curriculum, I will work with our teaching staff and administration to strive for each student to have the resources needed to be successful. I believe it is important for the curriculum to be flexible enough to meet the needs of the individual student. As a taxpayer and father of children in the Edgerton School District, I look upon spending the district's money like I do my own. I want fellow taxpayers to know that I will be diligent in my quest to have it spent on students in every classroom, to retain and attract the most talented teachers, and to keep our facilities updated to accommodate ever-changing technology and housing growth. My desire is to have every Edgerton student get the same high-quality education my daughters have received.
Maves: Working within the aims of the district and continuing on the path the district is currently on, I feel confident student achievement will remain on the rise. As an auditor myself, my skills may be well utilized on the Edgerton School Board in working to stay within budgets. My leadership experience in the healthcare industry can be leveraged to provide skills and perspective to work, as a collective, to not only elevate district achievements but the community as a whole.
Get Election 2020 & Politics updates in your inbox!
Keep up on the latest in national and local politics as Election 2020 comes into focus.