Four candidates are running for three trustee seats on the Cambridge Village Board. Three of them are incumbents (I). Current village president Steven Struss, did not respond to requests for comment. The positions are for two-year terms.
Kris J. Breunig (I)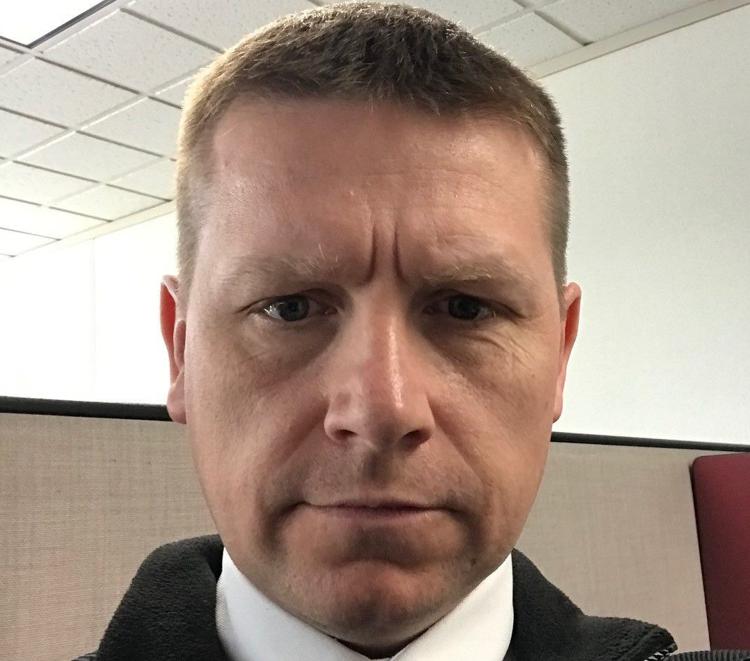 Address: 104 West Ridge Circle, Cambridge
Family: Married with one son and one daughter
Job: State of Wisconsin Department of Administration enterprise operations
Prior elected office: Village trustee since 2018
Other public service: 22 years active military service, U.S. Navy, surface warfare officer
Education: Bachelor's degree in business and organizational leadership, Marquette University
Kathy Cunningham (I)
Address: 413 Park St., Cambridge
Family: Married with three children and five grandchildren
Prior elected office: Village trustee since 2009
Theodore (Ted) Kumbier (I)

Address: 103 Scott St., Cambridge
Family: Married, with one stepdaughter
Job: Retired; previously project manager and construction coordinator at Neuman Pools
Prior elected office: Village trustee since 2011, and serves as chair of the village public works committee; member of the water committee, personnel committee, police committee, and Cambridge-Oakland water (sewer) commission. Previously elected to Christiana Town Board from 2003-05.
Other public service: Army Reserves for 24 years; teletype repair for Army Security Agency for three years; member of Disabled American Veterans and Deerfield-Cambridge Veterans of Foreign Wars; member, Friends of the Cambridge Community Library and Grace Lutheran Church; former member of Cambridge Masonic Lodge
Education: Bachelor's degree in industrial technology, UW-Stout; diploma in wood technics, Western Wisconsin Technical Institute
Q&A
What makes you better qualified than your opponents for this position?
Breunig: I am not better qualified than my opponents — they have been on the village board for years; me, an extended pregnancy. I have worked in federal/state government for the past 25 years and I have known limitations; sometimes they come in the form of labels like "opponents." We counter the limitations of local government by doing something that is better than ourselves, that transcends our faults and our limitations. It establishes aspirations for all of us that are better than any one of us can achieve, but all of us can achieve together. The only qualification we need in Cambridge is collaborative effort.
Cunningham: I believe I'm a good candidate for this office because I have lived in this village since 1967 and have proven in the last 10 years: This is where my heart is.
Kumbier: My experience managing commercial construction projects gives me technical expertise for evaluating public works and development proposals and contracts. Experience in the water park industry has given me a valuable background for addressing water and sewer issues. I understand the need to properly plan and schedule major expenditures. I'm an idea person who listens and makes decisions based on facts.
What is the top issue facing the village and how would you address it?
Breunig: Our top issue facing the village of Cambridge is our recent letter from the Wisconsin Department of Natural Resources saying a parcel of land owned by the village is non-compliant due to poor cleanup and neglected oversight. We owe the DNR a plan by the end of March and in that plan we need to spell out how we intend to clean up the site and get back into compliance. I believe we should allow our engineers to fiscally assess the cleanup, go out for bid, and then quickly develop the land so we can try to recoup some of the cleanup cost.
Cunningham: The biggest issue we are facing is financial. Like so many other small municipalities, our expenses are rising and our slice of the pie is getting smaller. I wish I had the answer. This next couple of years, we will have to rely on our village employees, financial consultants and the collective wisdom of our Village Board.
Kumbier: We need to improve contract negotiations and oversight of projects. When we use public money we need to require payment and performance bonds so that the village has recourse when something goes wrong. We also need to use the proper professionals for guidance, such as an environmental attorneys and engineers in the case of a current DNR issue.
What is one new way the village could keep property taxes in check?
Breunig: Our levy limits do a pretty good job at keeping our property taxes in check. I will continue to be skeptical of all developers' agreements that don't take existing properties and village ordinances into consideration.
Cunningham: We are going to have to look hard at other sources of funding. We also have to try to pursue development that will increase our tax base. Our employees and the board work hard to keep our spending within the levy limit.
Kumbier: We need to expand our tax base in a responsible way, balancing the needs of developers with the need to protect rate payers from the costs of new infrastructure. Let's consider assessing an occupancy fee on new construction to help cover the costs of fire and EMS services, police, snowplowing, and parks. Any future TIFs should be "Pay- Go" TIFs.
[Editor's note: This story has been updated to include responses from Ted Kumbier, who could not be reached earlier.]