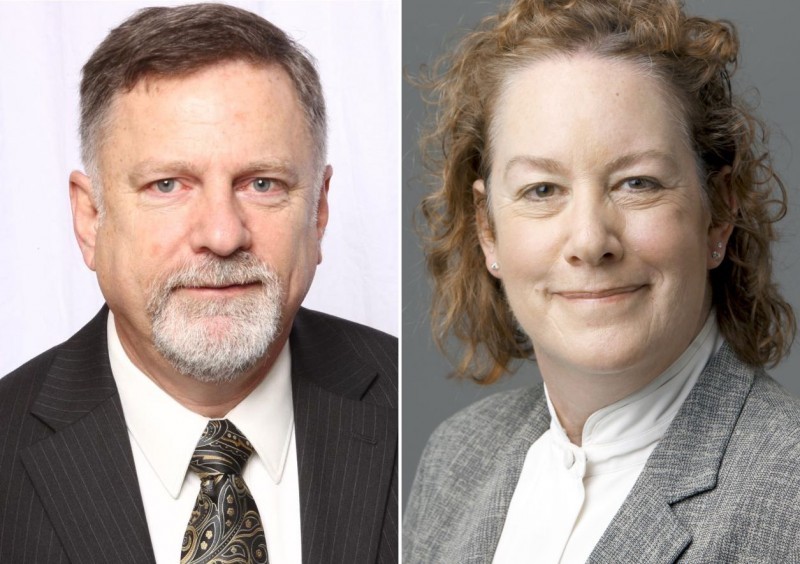 Only 3½ months after he was appointed to the bench by Gov. Scott Walker, Dane County Circuit Judge Roger Allen lost his job to state Assistant Public Defender Ellen Berz, who painted Allen as Walker's appointee in a county where Walker remains very unpopular.
Berz, 54, of Madison, cruised to an easy victory over Allen, 51, also of Madison, who has been on the bench since he was appointed in December. Berz also won a three-way primary election in February by a wide margin.
"Dane County voters are very smart and they do their homework and they research the candidates," Berz said from her victory celebration at the Harmony Bar on Madison's East Side. "They obviously decided that I was more qualified to be their judge."
Allen, a former police officer and Madison assistant city attorney, went into the race for the Branch 11 seat with support from across Madison's political spectrum, including current and former Madison mayors Paul Soglin and Dave Cieslewicz and several active and retired judges.
But apparently to many voters in heavily Democratic Dane County, Allen was unable to overcome the association of his name with Republican Walker's.
Berz stressed her experience in criminal law both as a prosecutor and a defense lawyer and said the criminal justice system should attack the root causes of crime that will in the long run save money by reducing the need for jail beds and prison cells.
Allen stressed the breadth of his legal experience, and said he was working to ensure criminal defendants are treated fairly.
Berz, who will take the oath of office in early August, has been on leave from the public defender's office during her campaign. She said she plans to return to work on Monday, but will not take any Dane County criminal cases and instead do whatever State Public Defender Kelli Thompson assigns her.