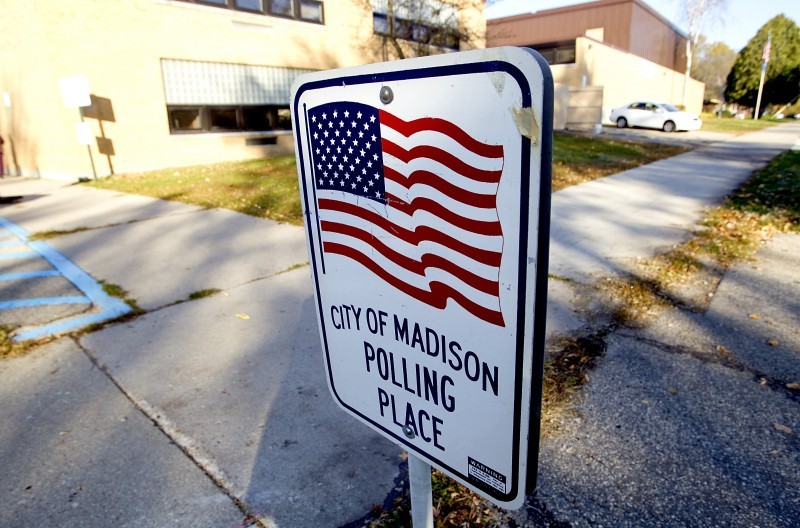 Voters would be asked for a photo ID in the upcoming recall elections but would still be allowed to vote without one. They would then be informed that a photo ID would be mandatory beginning with the spring 2012 Primary.
The Legislature's Joint Finance Committee passed an amended version of the photo ID bill Monday, removing a provision that required student IDs to carry correct addresses and moving up the date of implementation to immediately after the bill passes.
"We were all wondering why there's such a rush on this bill — now we know," said state Rep. Jennifer Shilling, D-La Crosse. "It's about the recall elections. You feel the rules need to be changed right in the middle of the game."
Six Republicans and three Democrats face Senate recalls this summer. Republicans hold a 19-14 majority, so a net victory of three seats would give the Democrats control. The first elections are scheduled for July 12.
Photo ID has long been a divisive issue in Wisconsin, with Republicans championing the measure and Democrats saying it would suppress turnout among seniors, minorities, the disabled and college students — voter populations that lean heavily in their favor.
The amendment adds heat to an already highly partisan topic and lays the groundwork for a contentious fight on the floor of the Legislature. The state Assembly is scheduled to take up the bill Wednesday.
The measure would cost an estimated $5.7 million to implement and would require voters to show a driver's license, state ID, military ID, passport, naturalization papers or tribal ID to vote at the polls. Supporters have said such a law is needed to protect against voter fraud. 
"I want everyone to be able to vote, but I also want to make sure we have a secure vote, with reasonable safeguards," said state Sen. Joe Leibham, R-Sheboygan, the bill's sponsor.
The original bill required student IDs to carry a current address, birth date, signature and expiration date. Currently, no college or university ID used in the state, including from UW-Madison, meets those criteria. 
Four other states have photo ID laws on the books: Florida, Georgia, Indiana and Kansas. Implementation of the bill would give Wisconsin arguably one of the most restrictive voter laws in the country.
"This is an unfunded mandate, at a time when we can't afford it," said state Sen. Spencer Coggs, D-Milwaukee. "This bill does a major disservice to the voters. It will lead to chaos."