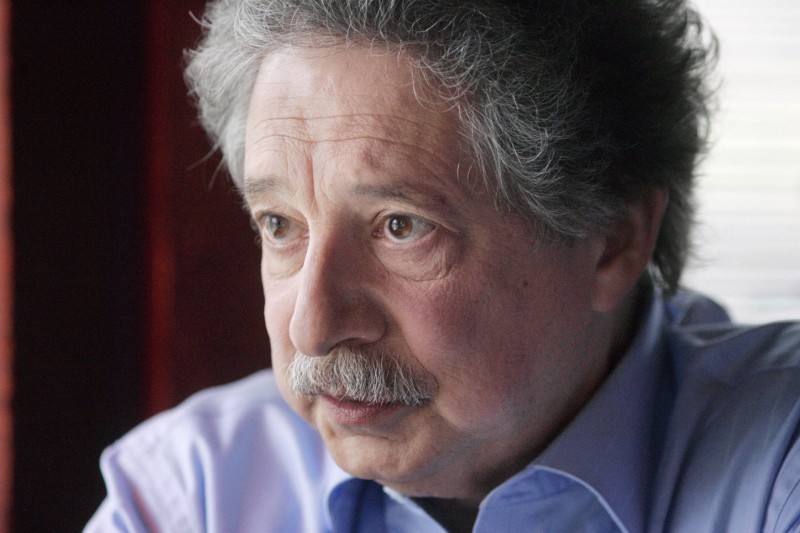 Madison's longest-serving mayor wasn't plotting a comeback.
Paul Soglin, the onetime campus radical who became mayor for 14 years over three decades, was frustrated with Mayor Dave Cieslewicz. But Soglin backed the candidacy of longtime friend, former Ald. Ken Golden.
Golden, however, withdrew due to health reasons, and in a 10-day span the charismatic, feisty Soglin joined the race on Dec. 22.
After a stunning primary win Feb. 15 and days before voters decide if he'll add to his historic mayoral tenure, "I have absolutely no regrets," the 65-year-old Soglin said.
HINDSIGHT: Time to correct missteps
The race, Soglin said during an interview at the Nitty Gritty restaurant, where he hung out as a UW-Madison student when it had a different name, and where he celebrated his recent primary victory, isn't about ego or legacy, as some privately suggest.
It is, he said, about Cieslewicz's missteps, missed opportunities and failed leadership. It's about City Council meetings stretching to the early morning. It's about concern about growing poverty. It's about his belief in Madison as a special place with the capacity to solve problems.
Soglin, mayor from 1973 to 1979 and again from 1989 to 1997, narrowly lost to Cieslewicz in 2003 — and it still bothers him.
"The loss was very difficult. It's more difficult now," he said. "A lot of things would be different if I'd served the last eight years."
Asked why he lost, Soglin said, "the enormous impact of (Dane County Executive) Kathleen Falk's endorsement and my opposition to IZ."
Inclusionary zoning, which made developers put lower cost housing in projects, had great appeal to the political left and was a central issue in 2003. Soglin, sensitive to concerns voiced by developers and landlords, predicted — in hindsight, correctly — it wouldn't work. He backed a voluntary program.
"Dave exploited it for all it was worth," Soglin said.
LEADERSHIP: Creative, engaged
Born and raised in Chicago in a politically active family, Soglin came to Madison in 1962 as a pre-med student but changed his major to history, earning bachelors and law degrees.
He was elected the city's lone student alderman in 1968, serving three terms. The next year, he was arrested twice amid anti-Vietnam War rallies.
Soglin lost a first mayoral bid to William Dyke in 1971, but ousted Dyke two years later to be the city's youngest mayor ever at age 27. He radicalized the office in attire — blue jeans and bare feet — and approach to government. But he supported the Madison Civic Center, fought Madison Area Technical College's move from Downtown and nurtured the bus system. He didn't seek re-election in 1979 and practiced law.
After divorcing his first wife in 1977, Soglin married Sara Ann Falconer in 1982. They have three daughters, Rachel, Alexandra and Natasha.
In 1989, Soglin beat Mayor Joseph Sensenbrenner and warmed to the business community, confronted crime and drug problems in poor neighborhoods and championed Monona Terrace. In 1996, he lost a bid for Congress.
During his terms, Soglin led with creativity and flair. He talked about past drug use and betting on horses, and gave Fidel Castro a key to the city. He engaged staff, turned State Street into a pedestrian mall and completed initial pieces of the city's bike trail system.
"He'll meet with you. He'll listen to you. He'll try to make the thing happen," said attorney Ron Trachtenberg, a former council member who often represents developers.
When Soglin engages, he can seem to lecture. Supporters say it's an encyclopedic knowledge on all sorts of subjects. "He's one of the few people I've known who seems like a know-it-all who sort of does know it all," Golden said.
During his tenure, Soglin did suffer defeats: He failed to annex the town of Madison, build a public pool at Olin Park and pass a handgun ban.
And he can be confrontational. As he fought for state aid he hung banners around Capitol Square taunting legislators, and he took a swipe at state government at the opening of Monona Terrace in 1997, comments then-Gov. Tommy Thompson called "inappropriate" and "inconsiderate."
Golden observed: "It's said Paul will punch you in the face and Dave will stab you in the back. There's some truth to that."
RETURN: Drawn to public arena
Soglin hasn't held office for 14 years but says time away has readied him to be mayor again.
After leaving City Hall in 1997, he worked for Lincoln Financial Advisors, and after losing to Cieslewicz became a project manager at booming Epic Systems in Verona from 2003 through 2008. He says he gained invaluable insights into economic development and corporate success from Epic CEO Judith Faulkner.
Drawn back to the public arena, Soglin left Epic and started a blog and a consulting business. His efforts for unions and developers, he said, created better understanding of labor and tensions between neighborhoods and builders.
Now Soglin is on leave from an adviser job with the Wisconsin Housing and Economic Development Authority. He still teaches graduate seminars at UW-Madison's La Follette School of Public Affairs.
Some look at his jobs and wonder. "We thought Paul would land a CEO job in the private sector, but he never seemed to land in a role that met his potential or gave him satisfaction," said veteran Ald. Tim Bruer, 14th District.
Even his wife says he's happiest when mayor.
"My desire for public office is the job itself," he said.
Get Government & Politics updates in your inbox!
Stay up-to-date on the latest in local and national government and political topics with our newsletter.