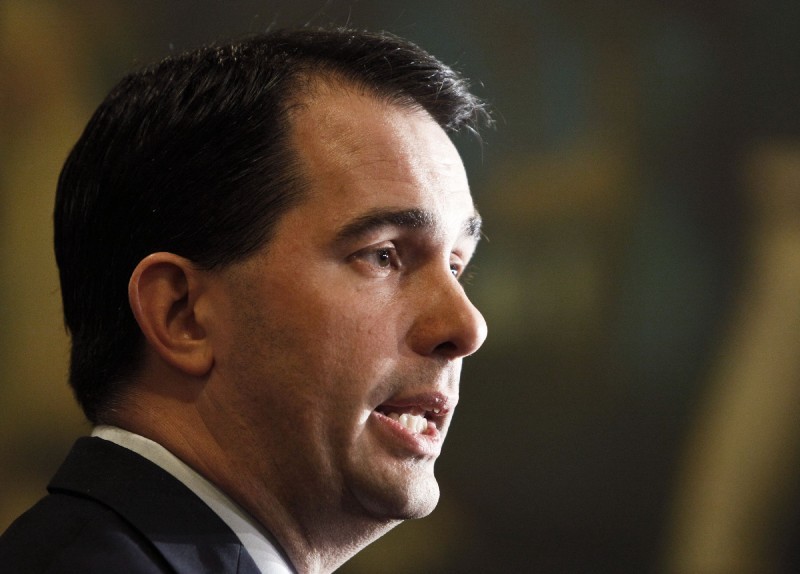 A recall committee formed by one of his own supporters will give Gov. Scott Walker a valuable fundraising head start on his main recall opponents.
David Brandt of Muskego filed a recall petition Friday with the state Government Accountability Board, under the committee name "Close Friends to Recall Walker." Brandt, along with Bettie Brandt, both listed as living at 17176 W. College Ave., donated a total of $238 to Walker since September 2010.
The unusual move of having a supporter file recall paperwork immediately angered Walker opponents, who suspected it was made to give the governor a chance to begin raising money before organizers begin their actual recall campaign.
Officials with GAB confirmed Friday that the formation of Brandt's committee would allow Walker to begin fundraising now, a full 11 days before the Democratic Party of Wisconsin had planned to officially start the recall effort on Nov. 15.
State law allows individuals to donate no more than $10,000 during regular elections to a gubernatorial candidate. But in the case of a recall election, Wisconsin removes the individual cap on donations to incumbents for a period stretching from the start of the petition drive to the day the state authorizes an election.
"While we certainly understand that thousands of Wisconsinites can't wait to recall Scott Walker, we find it convenient that, days before Walker goes on a (campaign fundraising trip) to Arizona, Kansas and California, recall papers are filed by a donor to Scott Walker that will allow Walker to bag all the sleazy campaign cash he can get his hands on," said Mike Tate, Democratic Party of Wisconsin chairman.
But Stephan Thompson, executive director of the Republican Party of Wisconsin, said his organization had no idea about Brandt. "The rumors that the Democrats are circulating are completely false," he said.
Brandt did not return calls for comment. In paperwork he filed with GAB Friday, Brandt said he was forming the committee to "fulfill my friend's last request." He did not elaborate.
He also states in the paperwork that he does not intend to raise more than $1,000 during the year, which suggests the committee does not constitute a serious recall effort.
But thanks to its formation, Walker could be raising unlimited amounts of money from now until the spring of 2012, the earliest GAB could call an election. Legal challenges to the petitions could extend that period. Even after then, state law allows Walker to continue collecting unlimited cash to pay off any campaign debt incurred during the accepted period.