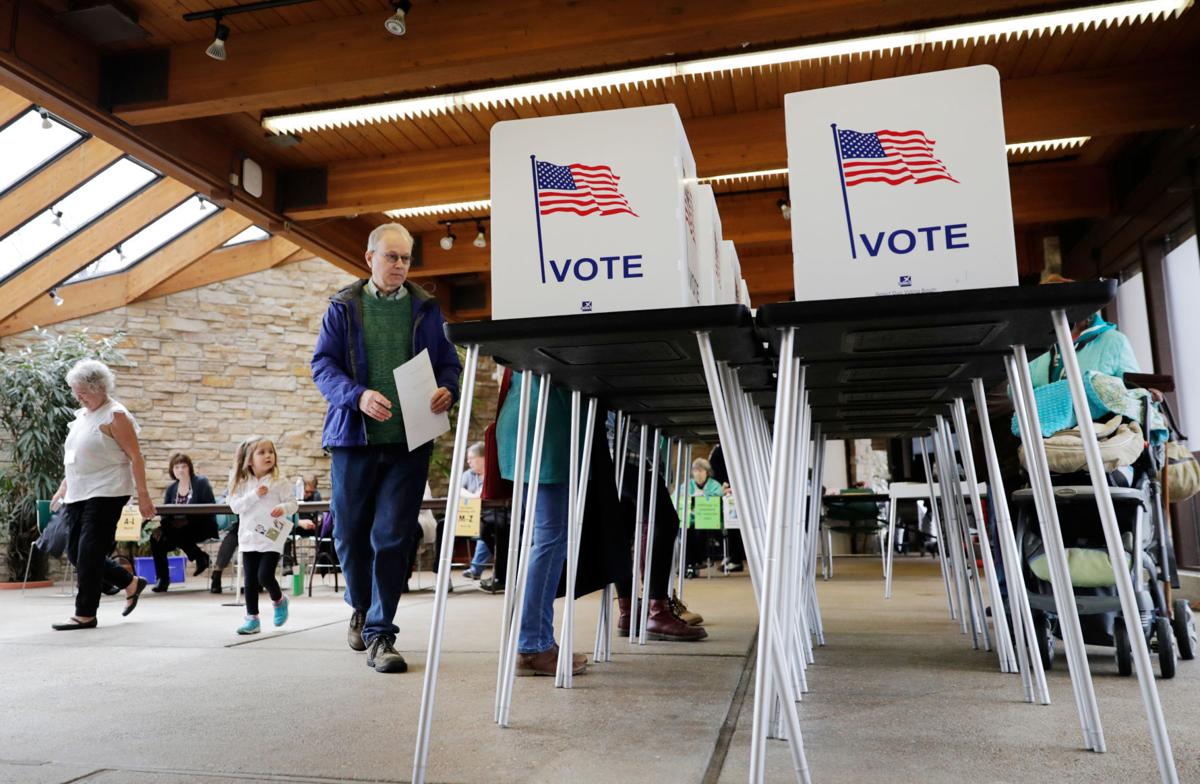 The state elections commission will not investigate county clerks in Milwaukee and Dane counties for encouraging absentee voters staying home due to the COVID-19 coronavirus pandemic to use an indefinitely confined provision to avoid the state's photo ID requirement.
In a Sunday meeting, the Wisconsin Elections Commission — which consists of three Democrats and three Republicans — was deadlocked on motions that would have tabled investigations into the two clerks, while warning them their use of indefinite confinement violated state elections laws. Motions by Democratic members to do away with the proposed investigations entirely also failed along party line votes. With all votes split 3-3, none of the motions passed.
"I think all we need to do is deliver the message to the Milwaukee County clerk and the Dane County clerk that their advice regarding indefinite confinement is wrong," Republican commission member Robert Spindell said before the votes.
However, Democratic commission member Mark Thomsen, who motioned to remove both items from the agenda, criticized the commission for even considering the investigations.
"I don't think we should stain this institution's reputation wasting time on saying we're going to criticize two clerks that are doing their best in a crisis," Thomsen said.
Dane County Clerk Scott McDonell and Milwaukee County Clerk George Christenson last week encouraged voters to indicate on their absentee ballot they are indefinitely confined due to the pandemic, allowing them to avoid having to upload a photo ID.
McDonell has said the use of indefinite confinement is consistent with legal advice from counsel and Wisconsin Elections Commission rules, while GOP lawmakers and the nonpartisan Legislative Reference Bureau have said the clerks may have misinterpreted state elections laws.
The WEC does not allow using the indefinitely confined status simply as a means of avoiding the use of a photo ID, but also provides individual voters with the ability to make that decision.
Clerks made the recommendation to voters who are unable to get a state ID or don't have the ability to copy their state ID without leaving home.
The decision by clerks in Dane and Milwaukee counties also has come under scrutiny by the Republican Party of Wisconsin, who on Friday asked the Wisconsin Supreme Court to intervene in those counties. The court ordered McDonell to respond to the complaint by Monday.
A federal judge on Friday consolidated three remaining lawsuits pertaining to the election. The lawsuits aim to expand absentee voting, allow people voting absentee to do so without a witness signature and postpone the election.
Also on Friday, a federal judge tossed out a lawsuit filed by the city of Green Bay seeking to delay the election because of a shortage of poll workers and concerns about the respiratory disease.
The commission on Friday approved Election Day procedures to mitigate the risks, including curbside, drive-through and outdoor options at polling places. Procedures to limit contact between voters and poll workers also were approved.
The commission also recommended that anyone over the age of 65 and those with underlying health problems not serve as poll workers, a move that would drastically cut the already limited supply of poll workers in the state.
Local clerks had issued more than 741,000 absentee ballots as of Friday morning, a spring election record, according to the commission. Almost 200,000 absentee ballots have been returned so far.