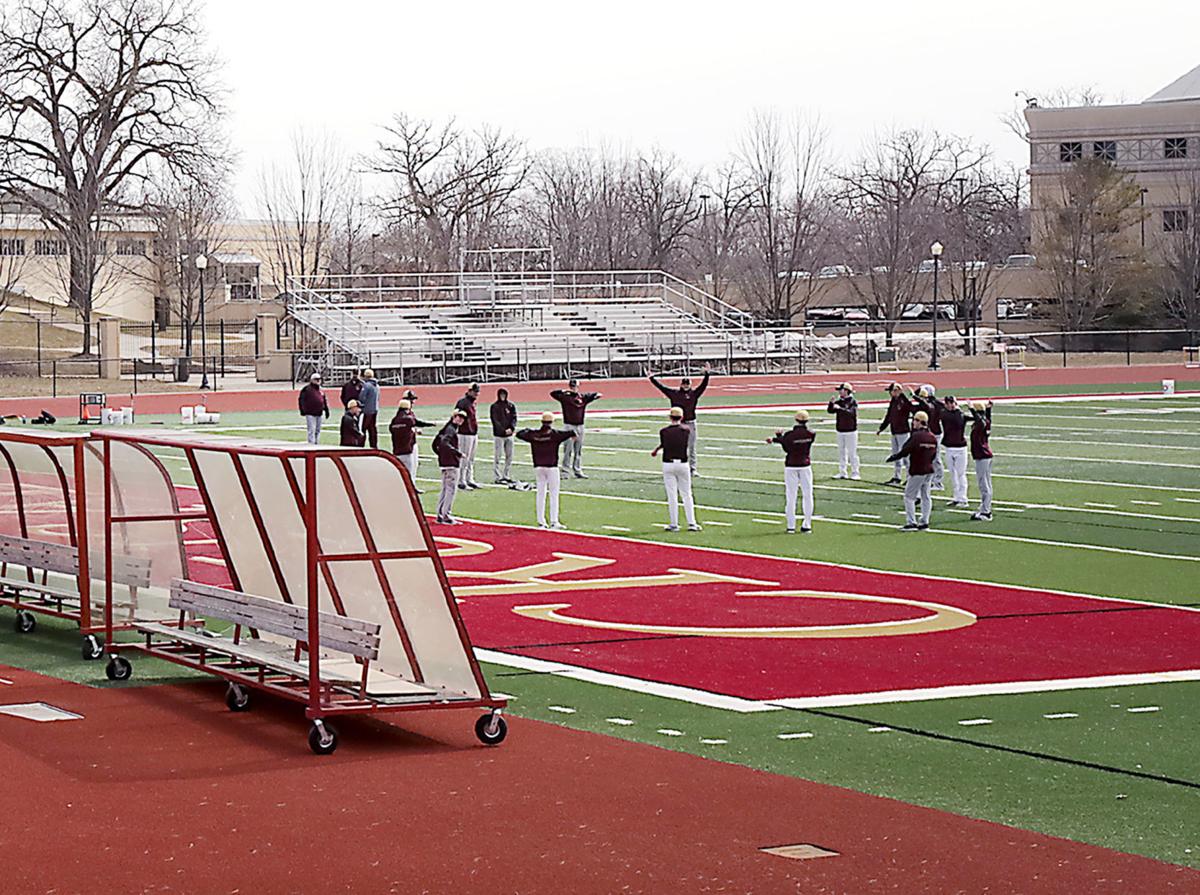 The Madison City Council could vote as early as Tuesday on a proposal that would clear the way for home games at Edgewood High School over neighborhood objections, but some are questioning why the school won't pursue a compromise the neighbors support.
The compromise would allow games to be played on the athletic field only during the day, but Edgewood isn't interested, saying that path requires the school to jump through extra hoops and remain stuck in an agreement that has become "unworkable."
Edgewood is asking the City Council to scrap its master plan, a move that would allow the school to use its field for games. The city says the plan does not allow games at all.
But nearby residents and the local alderman want Edgewood to amend the master plan to allow for daytime games only. They say the plan contains agreements that protect the neighborhood, and they see amending it as a compromise that allows for some games while preserving the quiet character and atmosphere of their neighborhood.
Edgewood, however, wants to get rid of the entire master plan. Edgewood High School president Michael Elliott said in an interview that having the plan has become burdensome because it gives the city the power to nitpick the school's campus.
The master plan repeal request is set to go before the City Council on Tuesday.
Conflict over the field has been escalating for more than a year. Since late 2018 — after the school applied to the city for field upgrades including lighting, expanded seating and a sound system that would allow for night games such as football and soccer — many neighbors have been organizing in opposition.
Last spring, the city said all games are technically illegal. And in August, the private Catholic school filed a federal lawsuit against the city alleging religious discrimination.
Edgewood's master plan, approved by the City Council in 2014, states the intended use of the field is for practices and gym classes — without mentioning games. The 10-year plan went into effect in 2015 and is valid until 2025. 
Since August, Edgewood has been trying to get the plan terminated, but many nearby residents want to keep it in place because it contains agreements related to stormwater management, access to boardwalks along Lake Wingra, schedules for when gates will close, and limits on parking, noise and lighting, among other items that have been negotiated over many years, said Ald. Tag Evers, 13th District, who represents the area.
During the past five months, several members of Madison's Plan Commission have suggested an option that would seem to give both sides what they want: Keep the master plan in place, but amend it to allow for daytime games. But Edgewood hasn't taken it.
Evers said Edgewood is taking "a shortcut" to get its way instead of sitting down with neighbors to find a solution.
Catherine Jagoe, who has lived down the street for 33 years, said she is "perplexed."
"Why take the nuclear option when you have this very practical solution right in front of you?" she asked.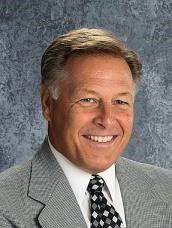 Elliott said the school is frustrated with the entire master plan process and wants out.
"It's not working the way it was intended," Elliott said. "There was a clear, complete change of what we thought the purpose and the use of the master plan was going to be."
'Awkward,' 'unworkable'
Matt Lee, Edgewood High School's attorney, said the master plan has become "burdensome" and "unworkable."
Ed Taylor, a spokesman for Edgewood College, said one problem is that the plan treats Edgewood as one institution instead of three separate schools. He said the high school, college and Edgewood Campus School, which serves students in grades 4K-8, are on the same property but are three distinct entities. The schools separated in September 2011.
Taylor called the master plan "unwieldy and awkward."
Lee said any time one school wants to make changes to its property or amend something in the master plan that only applies to one school, the two other schools get dragged into the process, along with all of the surrounding neighborhood associations and multiple levels of city government.
Although the master plan is supposed to be a streamlined process for developments, Elliott said, projects can still get delayed, and having a master plan doesn't provide much of an advantage.
You have free articles remaining.
If Edgewood didn't have a master plan, it would go back to being zoned in the same way as Madison's four public high schools, which do not have master plans. Those schools go through the conditional use permitting process when building something or requesting to change something about their zoning.
Elliott said the master plan process often requires Edgewood to "go above and beyond" city ordinances and the schools would rather use the conditional use process. If that practice works fine for other high schools, he said, it should be fine for Edgewood.
In a July letter, city attorney Michael May said repeal of the master plan would place Edgewood on "equal footing" with other area high schools. Elliott said that letter was the initial reason Edgewood applied to terminate the plan.
Frustration over the field
Another major reason the school decided to pursue repeal was frustration with the city's decision "to all of a sudden say an athletic field can't have athletic events on it" when the school has been hosting games for more than 90 years, Elliott said.
But Evers said Edgewood had "every opportunity" to explain it would use the field for games but was never transparent.
Elliott said he thought the purpose of the plan was to provide a 10-year vision for the future, not to define every single use of all buildings and facilities. Elliott said he never thought a single sentence would be put under a microscope to limit how Edgewood's property could be used.
"We didn't say our classrooms had to be for learning," Elliott said. "Why would you voluntarily want to have a master plan so that you could limit the uses of things you've done for years?"
The Madison city attorney's office has noted master plans are voluntary, Edgewood was never required to have one and is not required to have one now.
Neighborhood relations
Jagoe — the neighbor of 33 years and a member of No New Stadium, the group that has organized against field upgrades — fears repeal could open the door to unlimited games.
From her home down the street, Jagoe said she already frequently hears whistles, shouting, cheers and music from the field when she is inside with her windows closed. The sounds run contrary to the peaceful character of her neighborhood, which is walkable, great for cyclists and bordered by beautiful natural landscapes including the UW Arboretum, Lake Wingra and two other city parks.
Jagoe said it's fair for Edgewood to be able to play some games, but she doesn't want it to become every day and night.
"If the master plan is repealed, then they get carte blanche to really massively expand use," Jagoe said.
Elliott said Edgewood should be allowed to host games "without restrictions," like other high schools.
And Jagoe doesn't want the agreements that protect her neighborhood to disappear along with the master plan.
Elliott said throwing away those neighborhood agreements "is not the intention."
"We came to those agreements because we felt that they were being a good neighbor," Elliott said. "And we want to continue to have conversations and be a good neighbor, but it has to be a two-way street. It has to be fair for both parties."
Evers said he is skeptical the agreements would be upheld because the school is already defying neighbors' wishes by using the field so frequently. He said 77 games were held in 2019 after the city attorney's office said it would temporarily not enforce the ordinance prohibiting games while the master plan conflict is ongoing.
"There's been a breach of trust," he said.
Despite the animosity, the school and neighbors say they are ready to move past it.
"We want to continue to be a neighbor, not 'Edgewood against the neighbors,'" Elliott said. "Our goal was never to sue the city."
Said Jagoe: "Historically, the neighborhoods have had a very good working relationship with Edgewood, and it would benefit everybody if we could get back to that."
[Editor's note: This story has been updated to note that, while Edgewood's master plan was approved by the City Council in 2014, it went into effect in 2015.]