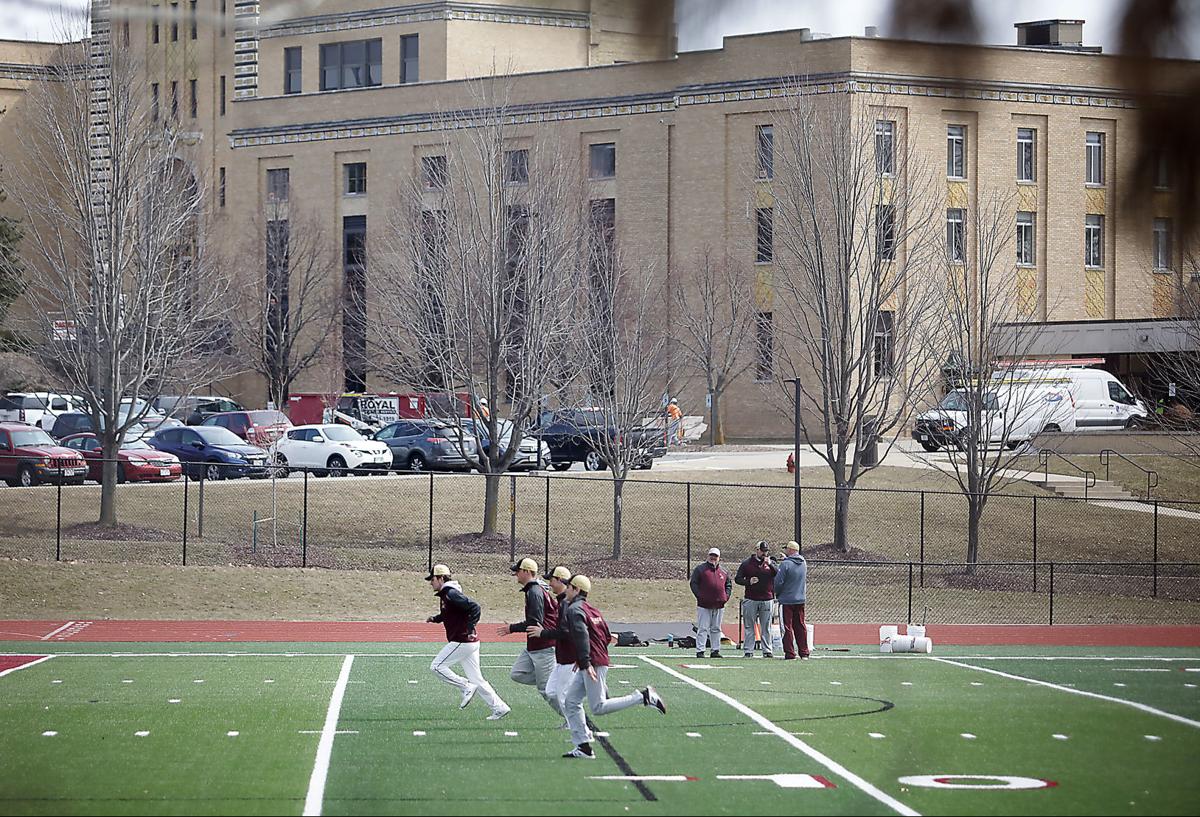 Edgewood High School suffered another setback Monday in its battle to host games on its athletic field — something the city of Madison prohibited last spring.
The Plan Commission voted 5-3 to recommend rejection of Edgewood's request to repeal its master plan, which contains wording that the city says limits use of the field to only practices and gym classes. The Madison City Council will make the final decision on the request at its Jan. 7 meeting.
Commission members said they thought it was best for the community to keep the master plan in place because it includes plans for future projects and agreements with the neighborhood.
But they struggled with legal advice from assistant city attorney John Strange, who said master plans are voluntary agreements, and Edgewood is not required to have one.
Ald. Marsha Rummel, 6th District, who voted in favor of repeal, said she felt "torn."
"I think it's a really good master plan," Rummel said. "I don't really know why Edgewood wants to repeal it, but again it's their choice."
Rummel and the other two City Council members on the Commission — Alds. Patrick Heck and Lindsay Lemmer — were the three who favored allowing Edgewood to dump its master plan.
Conflict over the athletic field began last spring when Edgewood was issued two notices of ordinance violations for games it held there. In August, Edgewood asked to repeal its master plan and filed a federal lawsuit alleging the city discriminated against it on religious grounds by treating it differently than other schools in the area.
You have free articles remaining.
Neighbors have also joined the fight over the field, arguing that games bring heightened traffic and noise to their neighborhood. A handful who have organized in support of the master plan were at Monday's meeting with stickers on their clothes that read "No Exit."
In a statement, the group, called No New Stadium, said it was happy the commission "chose not to strip away our neighborhood's ability to defend itself against threats to its health and well-being."
'Public welfare' vs. city law
Ald. Tag Evers, whose 13th District includes Edgewood, said the master plan represents years of negotiating with adjacent neighborhoods, including agreements related to stormwater management, access to Lake Wingra and limits on parking, noise and lighting, among others.
He said the master plan should be maintained because it better protects the welfare of his residents, as opposed to city ordinances alone.
Without a master plan, Edgewood's zoning classification would revert to Campus Institutional, or CI — the same as for other high schools and colleges in Madison. Madison's public high schools, for instance, do not have master plans and can host athletic games.
When CI-classified schools do not have master plans, they are still governed by zoning ordinances that protect "the health, safety and welfare" of the community, Strange said.
Strange said if the city determines that Edgewood does not meet that standard for public welfare without its master plan, he is concerned about what that could mean for other schools in the area.
"Even if you believe that public health, safety and welfare is better with the master plan, that doesn't necessarily mean the standard for public welfare hasn't been met," Strange said.
Commissioner Bradley Cantrell said he "very rarely" objects to what the city attorney's office determines, but said he thinks keeping the master plan in place will be better for the community.
He urged Edgewood to apply to amend the master plan to allow for games, instead of repealing it in its entirety.